NEW ATHENS • Pitchers and pitch counts dominated Saturday morning's Class 1A regional championship game between Valmeyer and host New Athens. 
So it was only fitting the decisive blow came on a strike that was supposed to be a ball.
With one out and two on base in the bottom of the sixth inning, senior Logan Seidler stroked a first-pitch single through the left side of the infield for the go-ahead run as Valmeyer downed New Athens 4-1 to claim its fourth consecutive regional title.
"Logan (Seidler) was looking for (a pitch) and I think he leads us in RBI," Valmeyer skipper Greg Reinhardt said. "He's a senior, and what a great time for a senior to show up, drive in a run and get us there."
The Pirates (18-14) will face Carrollton (25-8) on Wednesday afternoon at 4:30 p.m at the Greenville Sectional on the campus of Greenville University.
New Athens starting pitcher Joe Range tossed a complete game. He struck out 10 and allowed just one run on one hit through five innings before encountering a spot of trouble in the sixth. After a one-out walk and a single, Valmeyer's Seidler strode to the plate.
Yellowjackets coach Scott Wine wasn't about to change pitchers, but he did call a team meeting at the mound.
"I told (Range), 'Don't throw him any strikes. Let's see if he gets himself out.' I didn't even care if we hit the guy. If we load the bases, that's OK," Wine said.
Most times, a pitcher like Range wants to find the strike zone. This was one of the rare occasions the zone found him instead. Range's first offering sailed too close to Seidler's wheelhouse and he banged it through the infield for an RBI single, snapping a 1-1 tie.
"Joe said, 'Coach, I missed my location,' and the kid gets the base hit," Wine said. "That's high school (baseball) for you."
The Pirates added two more unearned runs when a two-out fly ball by Jacob Niebrugge popped out of left fielder Dylan Boone's glove.
"We didn't play bad," Wine said. "That error there at the end didn't cost us. That was two extra runs."
Valmeyer relied on the one-two punch of junior starter Philip Reinhardt and sophomore reliever Jacob Rowald to hold New Athens (15-10) to one run on four hits. Reinhardt struck out seven and walked two over five innings. Rowald allowed just one hit over the final two innings.
"I could have went two more innings, but I knew (Rowald) was fresh and he was the best move," Philip Reinhardt, son of the coach, said.
Greg Reinhardt had a choice to make with the game still tied 1-1 through five excellently pitched innings. The pitch count half made the decision for him.
"It was a very tough decision (to take Philip out) but he was at 74 (pitches) and that means he can pitch again on Wednesday," Greg Reinhardt said.
Rowald cinched the decision by moving from his shortstop position to the mound before his coach even decided who would be taking over.
"I was still making that decision and then (Rowald) went and just got on the mound. I was like, 'Alright, he made the decision for me.'"
Said Rowald, "I was just ready to go. I wanted to throw strikes and make them hit the ball. We've got a great defense behind us."
Valmeyer left fielder John Fausz proved that by running and making a difficult, falling-down catch of a sinking line drive for the final out.
"Kudos to my left fielder, man, he made a great play," Rowald said.
The Pirates took a 1-0 lead in the bottom of the first when Rowald worked Range for a full-count walk and later scored on a groundout by Riley McCarthy.
New Athens tied it in the top of the fourth as Range lined a one-out triple down the right-field line, then came sliding home on Troy Hart's groundout to first base. 
Hart, the Yellowjackets' designated hitter, entered the contest hitting .339 with 20 RBI. He bounced into two unlucky double plays.
"(Troy) Hart hit the ball hard twice today, but we wind up with two double plays out of it," Wine said. "Sometimes that's what happens in baseball."
Valmeyer entered this season with eight seniors and seven starters graduated after back-to-back Class 1A runner-up finishes. So far, the Pirates are still on track for a third final four berth.
"The young kids are hungry," Greg Reinhardt said. "They want to show that they can get there too."
Class 1A Regional Baseball Championship

Class 1A Regional Baseball Championship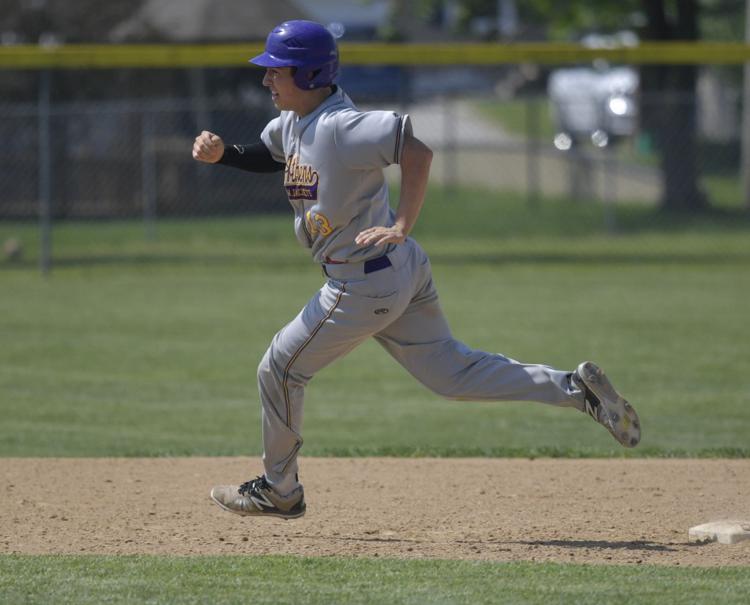 Class 1A Regional Baseball Championship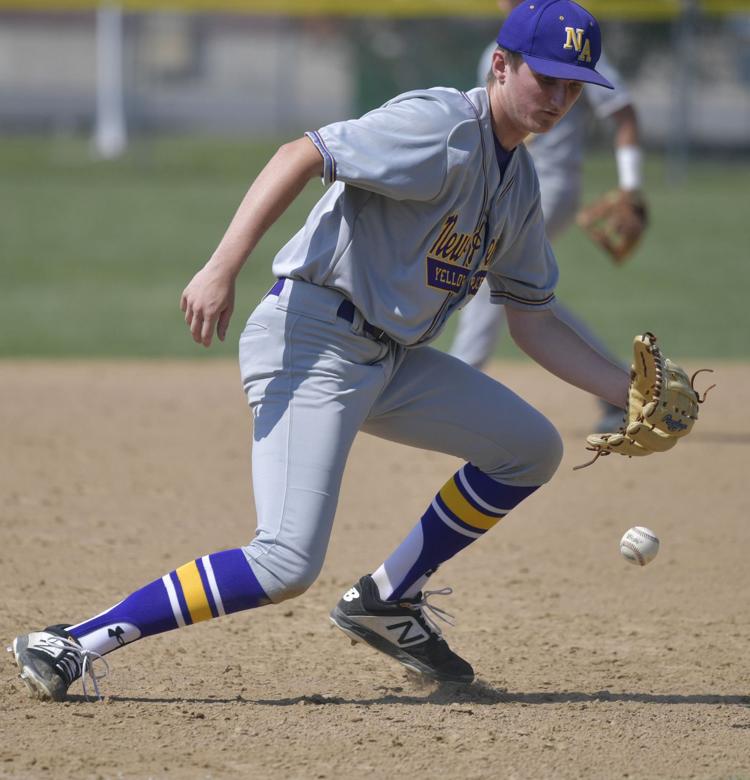 Class 1A Regional Baseball Championship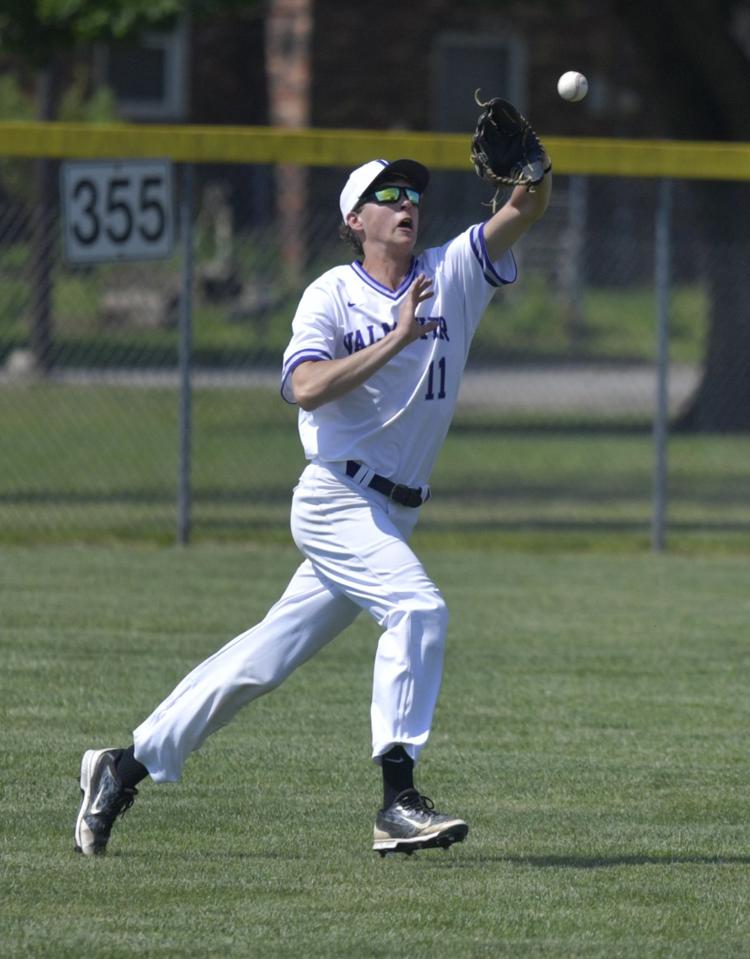 Class 1A Regional Baseball Championship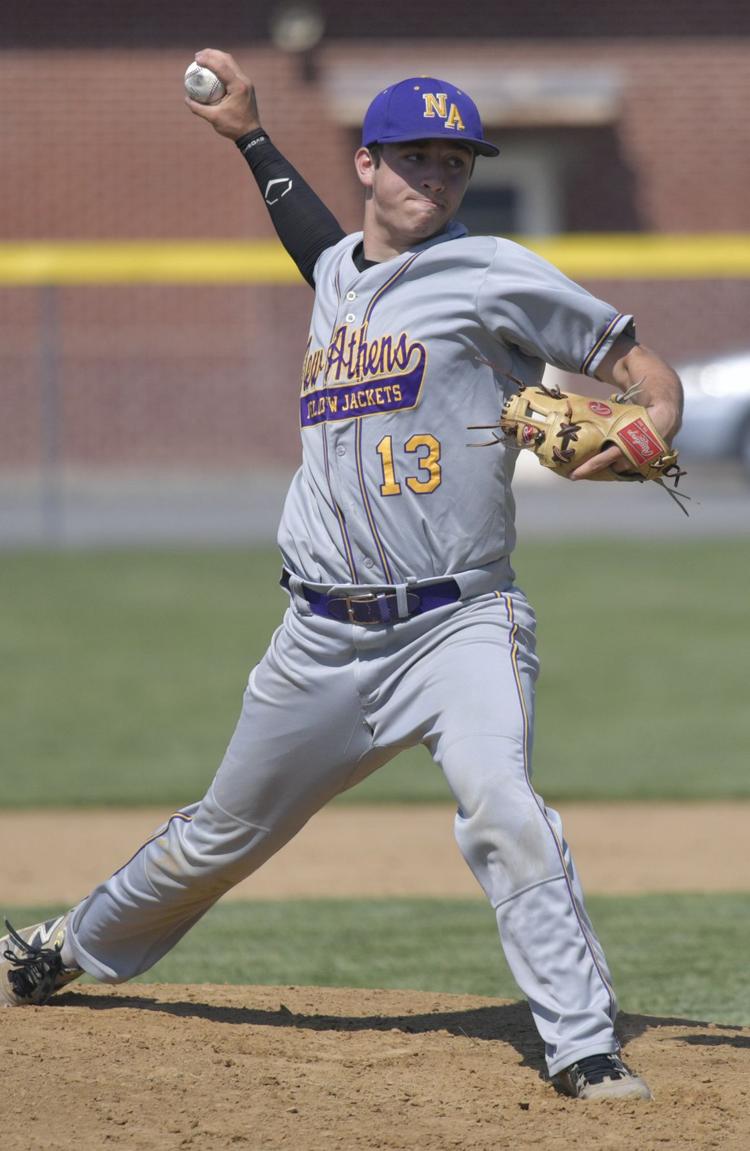 Class 1A Regional Baseball Championship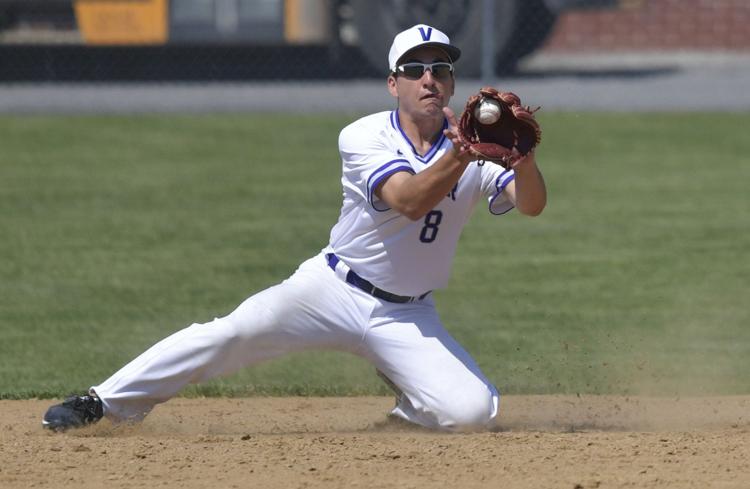 Class 1A Regional Baseball Championship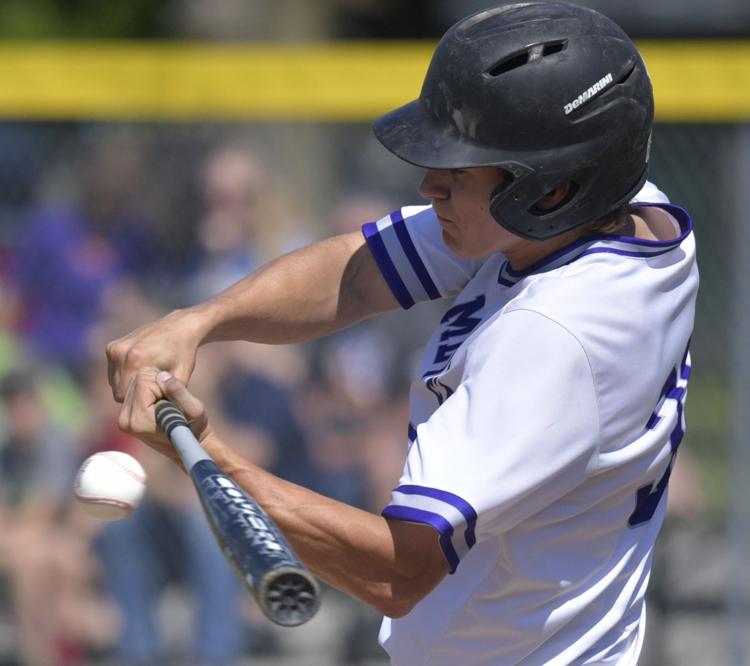 Class 1A Regional Baseball Championship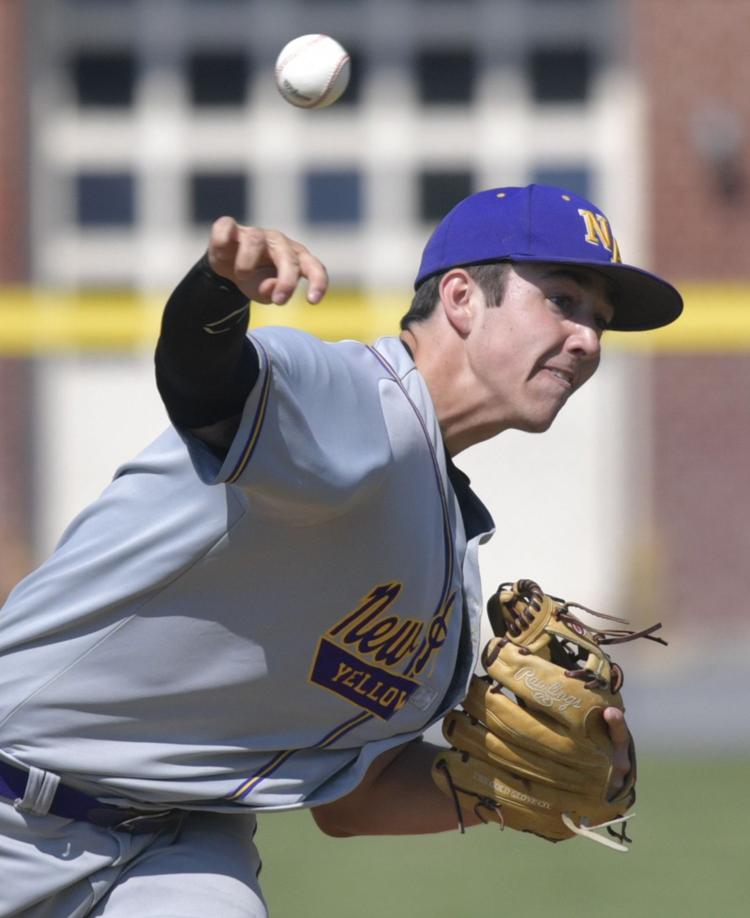 Class 1A Regional Baseball Championship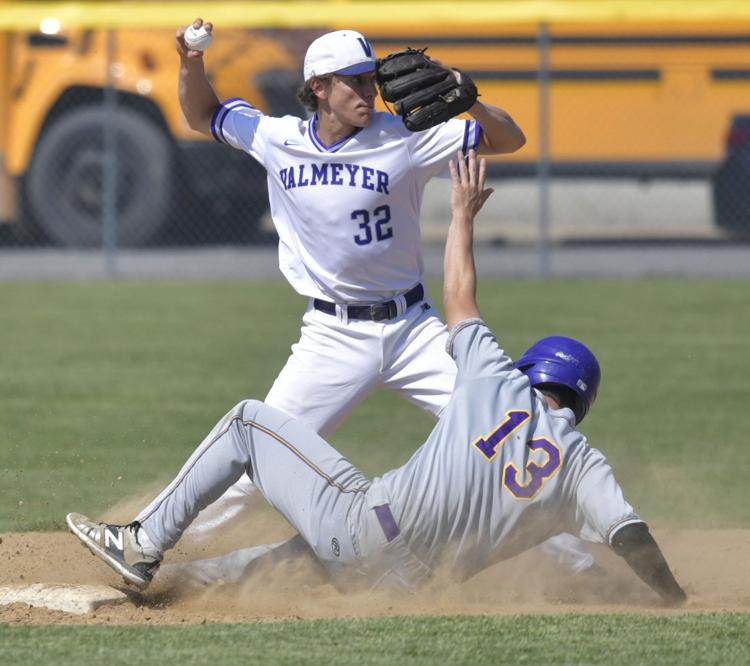 Class 1A Regional Baseball Championship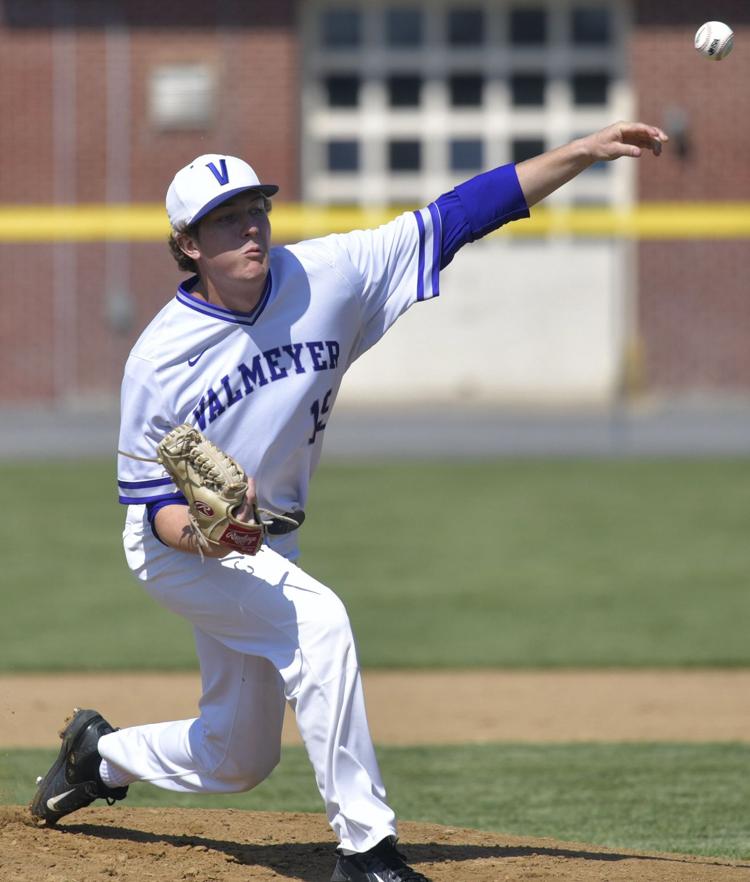 Class 1A Regional Baseball Championship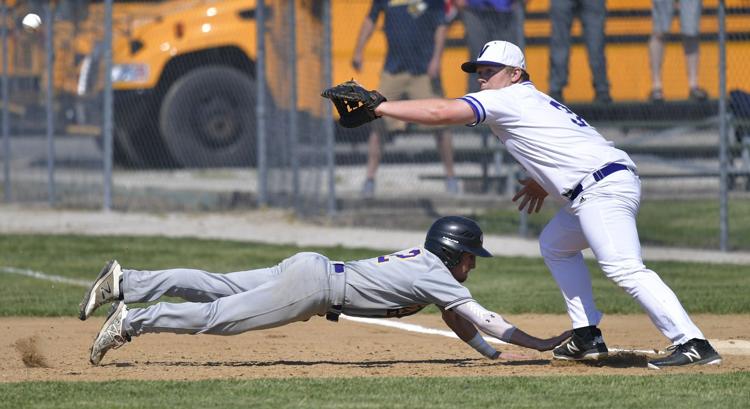 Class 1A Regional Baseball Championship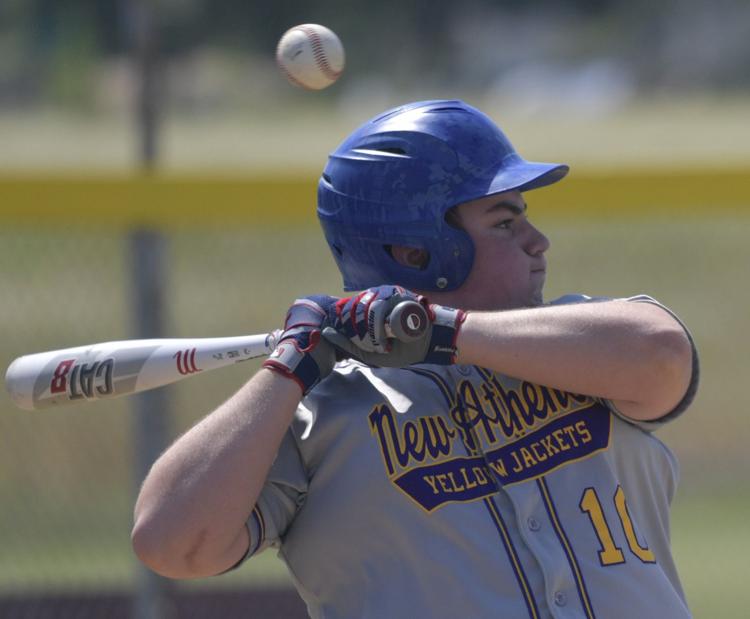 Class 1A Regional Baseball Championship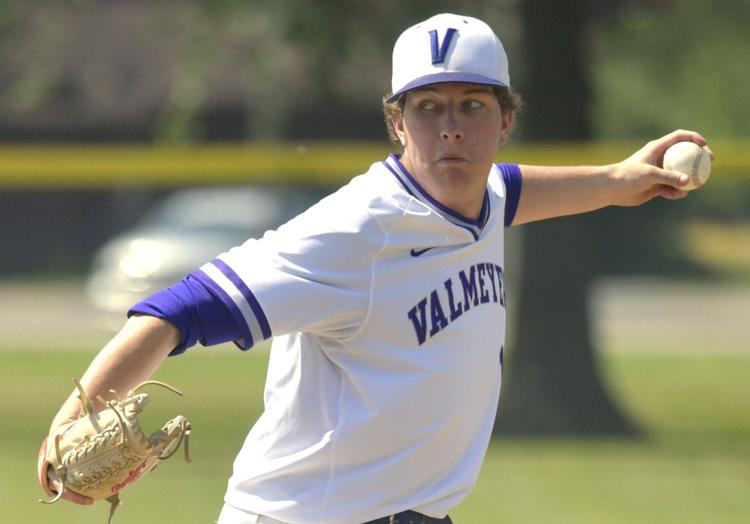 Class 1A Regional Baseball Championship