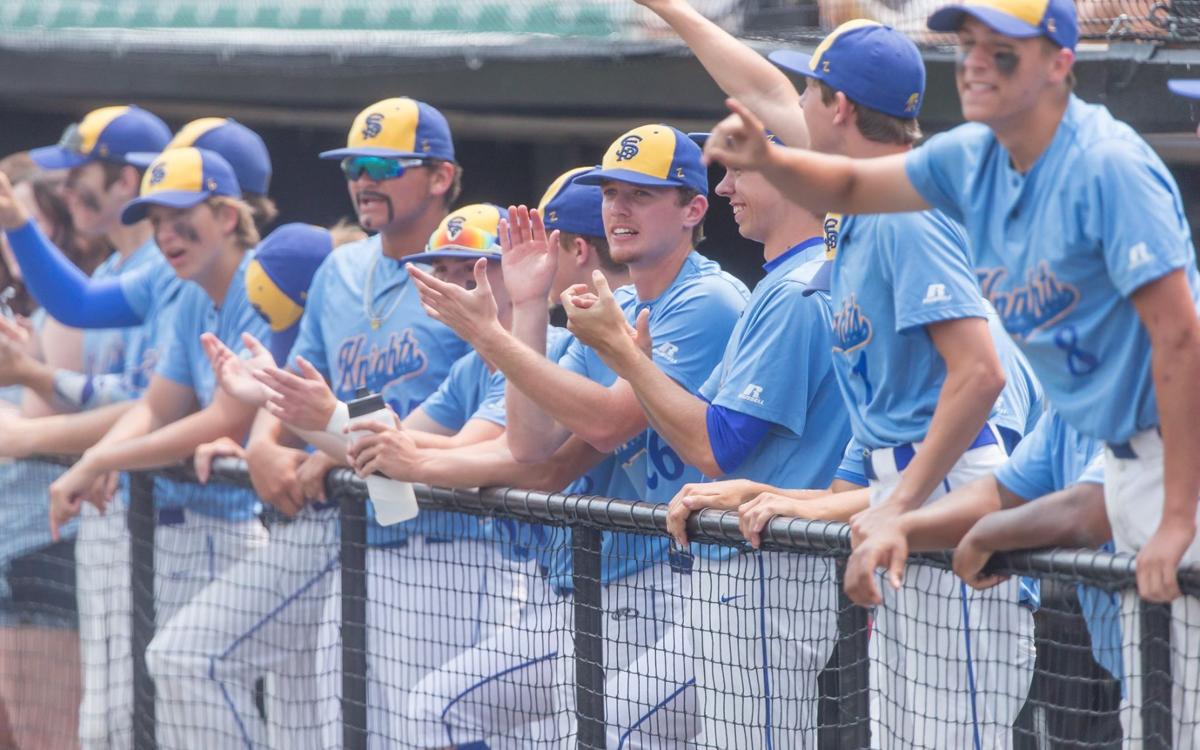 The Missouri High School Baseball Coaches Association preseason statewide rankings were released earlier this week amidst the postponement of spring sports because of the coronavirus outbreak.
Defending Class 4 state champion Borgia is the only area team to receive a No. 1 preseason ranking.
The Knights are one of five area teams in the preseason Class 4 rankings, followed by No. 2 Westminster, No. 8 St. Dominic, No. 9 Lutheran South and No. 10 Lutheran St. Charles.
Westminster was the Class 4 runner-up to Borgia last season, St. Dominic reached the quarterfinals and Lutheran South was a sectional qualifier.
In Class 5, four area teams are in the preseason top 10 — No. 2 Marquette, No. 3 Vianney, No. 5 CBC and No. 9 Francis Howell.
Marquette was last season's Class 5 runner-up, Vianney advanced to the quarterfinals and CBC lost in the sectional round.
Also, Hermann received a No. 9 ranking in Class 3. Hermann reached a district final last season, falling to Montgomery County, which got a No. 4 postseason nod.
Other preseason No. 1 selections are: Class 5, Willard; Class 3, Fatima; Class 2, Skyline; Class 1, St. Elizabeth.
Spring sports, including baseball, are postponed until April 6 at the earliest.
STLHighSchoolSports.com is the most comprehensive source of stats, scores and stories from any and all area high schools.