SAUGET — Ty Kueper knew a hanging curveball was coming, and he had a pretty good idea what he was going to do with it.
The Waterloo senior raked a bases-loaded double into the left-field gap to snap an early tie and spark the Bulldogs to a five-inning, 11-1 romp over Effingham in the Class 3A Sauget Super-Sectional on Monday at GCS Ballpark.
Waterloo's recently graduated seniors finally made good on a mission they fell short of as eighth graders. They're going to the state final four. The Bulldogs (23-12) will play Burbank St. Laurence in a semifinal at 10 a.m. Friday at Route 66 Stadium in Joliet.
It will be Waterloo's first semifinal berth since 2011 when the Bulldogs finished third.
"A lot of (Waterloo's) junior high teams go, but our eighth grade team didn't go," Kueper said. "But we're going as seniors, so we made up for it."
Kueper's three-run double in the bottom of the second inning came against the second of four pitchers the Flaming Hearts (26-10) put on the mound in their increasingly desperate, ineffective attempts to keep the super-sectional from getting away. It broke a 1-1 tie.
Sophomore pitcher Dustin Crawford, who entered the contest with a 1.45 ERA, went the distance for the Bulldogs, improving to 11-2 for the season.
"Dustin is only going to get better as a sophomore," Bulldogs skipper Mark Vogel said. "He competes. He can change and add speeds to his fastball, throws his slider for strikes, and it gets on hitters faster than they're expecting."
Waterloo has outscored its five postseason opponents by a total of 35-6. 
So when Kueper cleared the bases with his second-inning double, he and his teammates knew they were on their way.
"We haven't given up many runs this postseason so we all felt pretty confident after that," Kueper said.
Crawford struck out six, walked three and allowed only three hits over his five innings. Effingham's Brayton Poland touched him for a two-out RBI double in the top of the first. The Hearts never got another hit.
"I felt really good actually," Crawford said, when asked if he had any jitters that first inning. "I didn't have much nerves going on. I knew I had to pitch my game and that we had a good chance of winning this ball game."
Effinghamn coach Chris Fleener made his first pitching change of the game after starter Matt Loy yielded a leadoff single to Waterloo's Nathan Albrecht in the second inning. Fleener called for Jackson Lee, hoping he would have the same stuff he had last week when the Hearts knocked off Springfield Sacred Heart-Griffin in sectionals.  
He didn't — or if he did, it didn't matter.
"Jackson threw the ball well today," Fleener said. "Unfortunately they just hit everything we threw up there. We just couldn't get the ball by them. We had to keep going to our pen to try and find somebody who could get outs. Waterloo is a very good hitting team."
Effingham ace Zach Lee (Jackson's older brother) had a 9-1 record and a 0.35 ERA with 102 strikeouts over 59 innings of work. But he pitched in the sectional final on Saturday and wasn't available.
"I'd have loved to have had him available today," Fleener said of his ace. "At the same time, we've got other guys who've been throwing well to get us here. I thought we would hit a lot better than what we did today. When you don't hit and the other team does, that makes it a tough day."
The Bulldogs banged out 13 hits, drew six walks, had two batters hit by pitch and stole five bases. 
Albrecht capped a 3-for-3 day with a two-run double in the fourth inning. 
Josh Wittenauer ended the game with an RBI ground-rule double that hit off the warning track and bounced over the right-field fence. The Flaming Hearts' faintly flickering hopes of a comeback winked out.
"You want to get out of a game like this when you can," Vogel said. "You don't want these games to go on any longer. I've been around this too long and I've seen too many things. I was glad to see that 11th run score and we could take a deep breath."
Effingham did make one more indelible highlight. With two outs and the bases loaded for Waterloo, center fielder Kendall Ballman, with his team already down 10-1, made a running and leaping catch of another wicked shot off the bat of Ty Kueper in the bottom of the fourth. 
Ballman jumped and flipped over the fence, landing on the other side of it with the ball still in his glove.
"I've made a few diving catches in my life, but I've never had to flip over a fence, mostly because I haven't played around many fences that are that low," Ballman said.
The effort, especially in that situation, made the play stand out even more.
"I've always been the kind of guy who is never lazy even when the team is down," Ballman said. "And I hate it when people are like that. I didn't want the game to end so I knew I had to make that play."
It still ended prematurely in the bottom of the fifth. The Bulldogs were too hot to be denied.
"This feels fantastic. It feels really good for our senior class," Vogel said moments after the team posed for photos with the super-sectional trophy.
"I love these guys," Vogel said. "These are good kids. They play the game the right way."
Class 3A Sauget Super-Sectional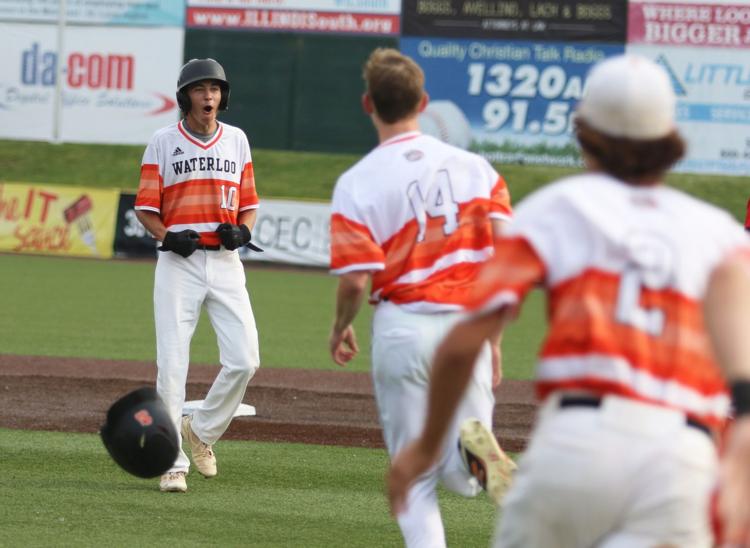 Class 3A Sauget Super-Sectional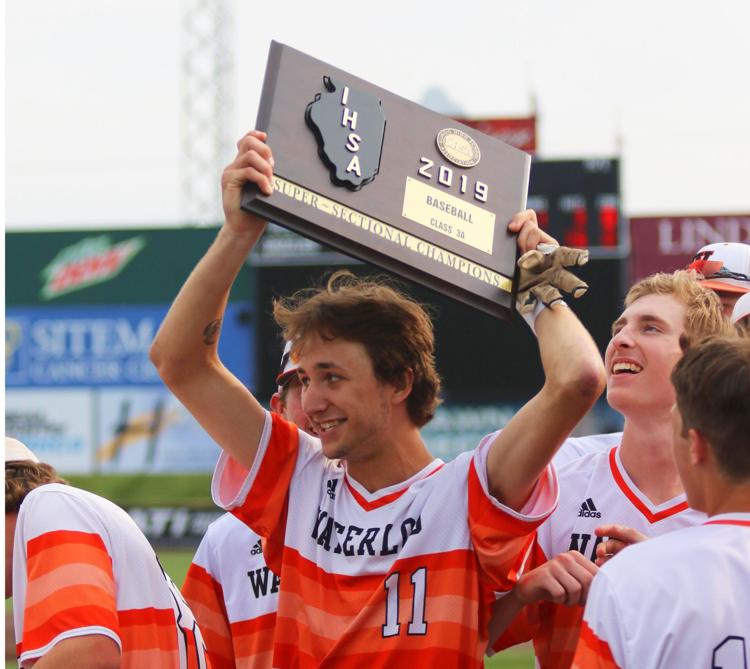 Class 3A Sauget Super-Sectional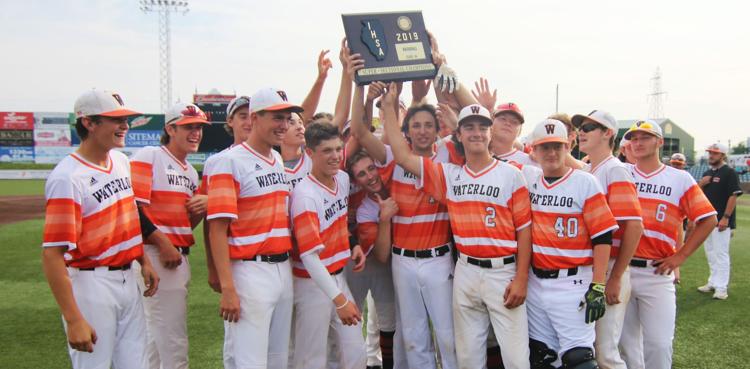 Class 3A Sauget Super-Sectional

Class 3A Sauget Super-Sectional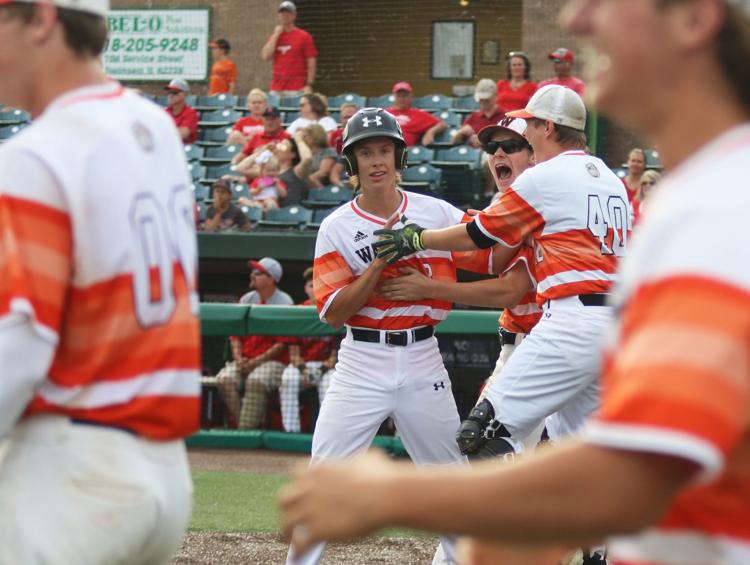 Class 3A Sauget Super-Sectional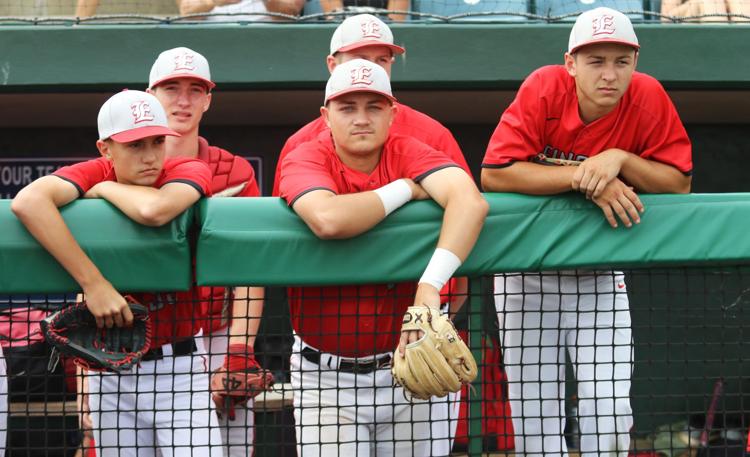 Class 3A Sauget Super-Sectional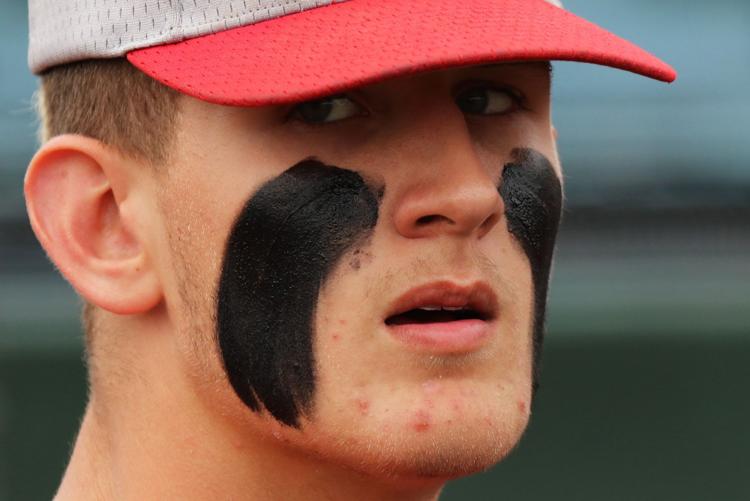 Class 3A Sauget Super-Sectional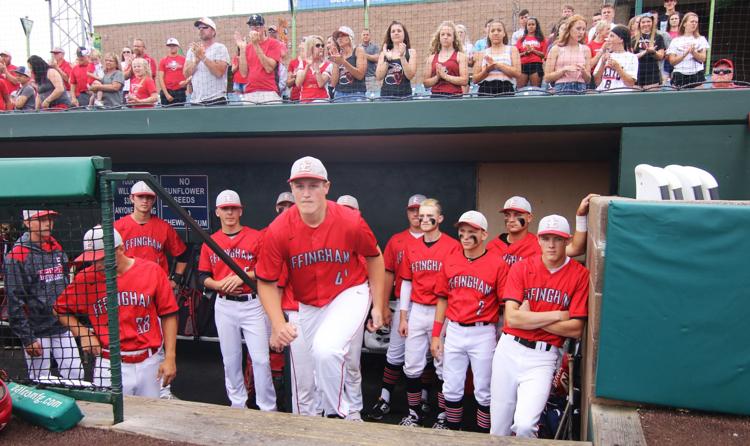 Class 3A Sauget Super-Sectional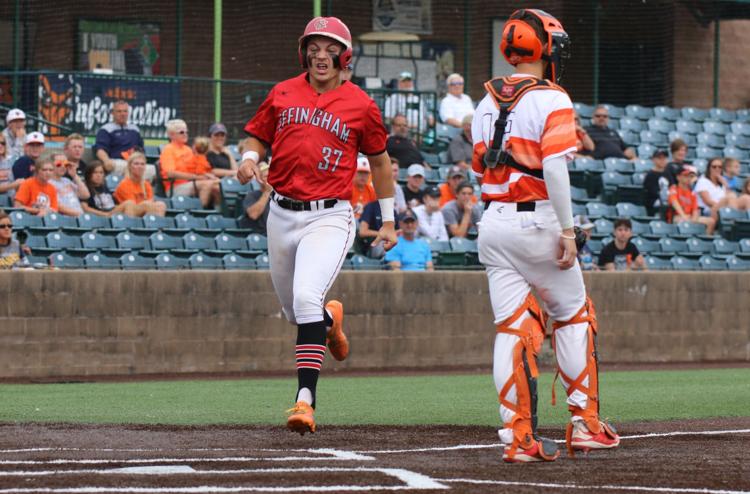 Class 3A Sauget Super-Sectional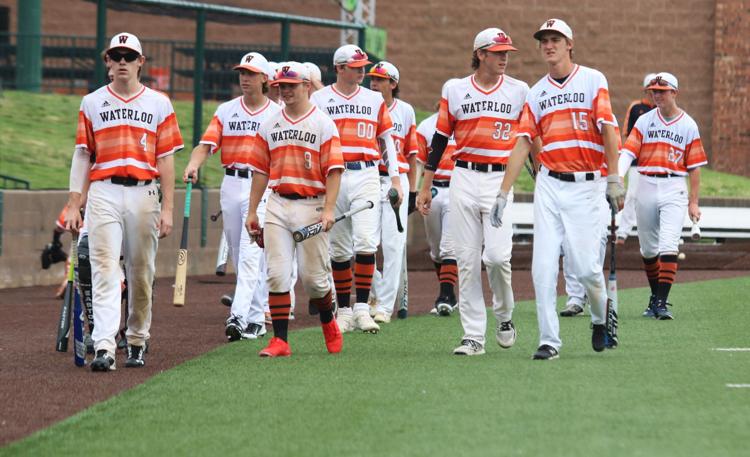 Class 3A Sauget Super-Sectional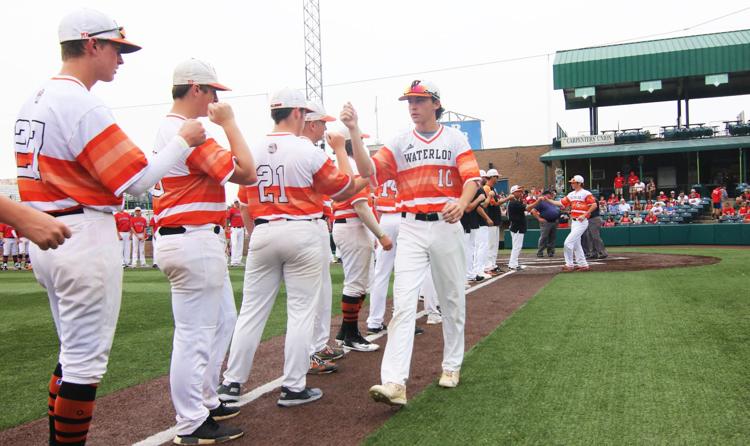 Class 3A Sauget Super-Sectional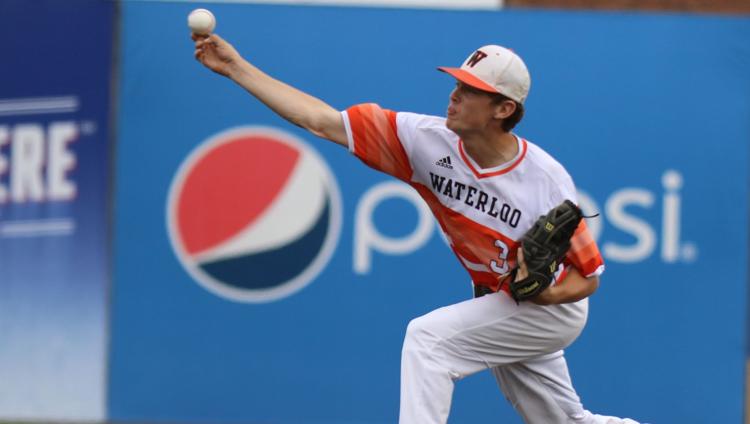 Class 3A Sauget Super-Sectional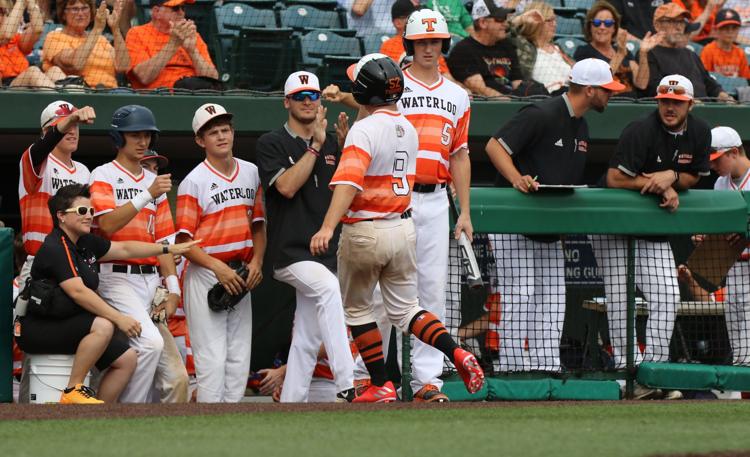 Class 3A Sauget Super-Sectional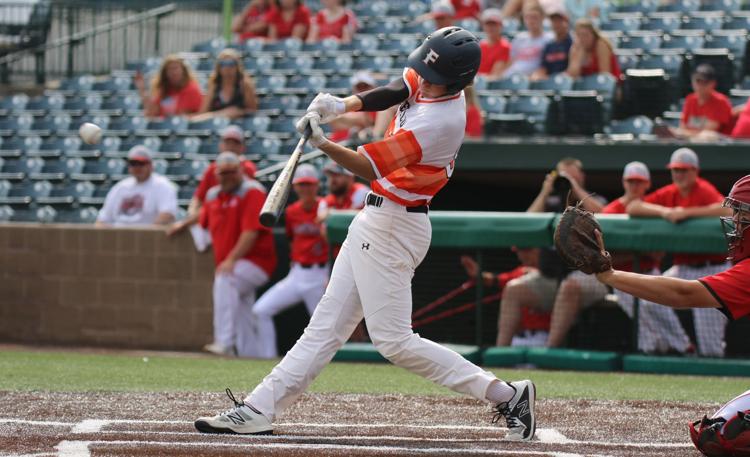 Class 3A Sauget Super-Sectional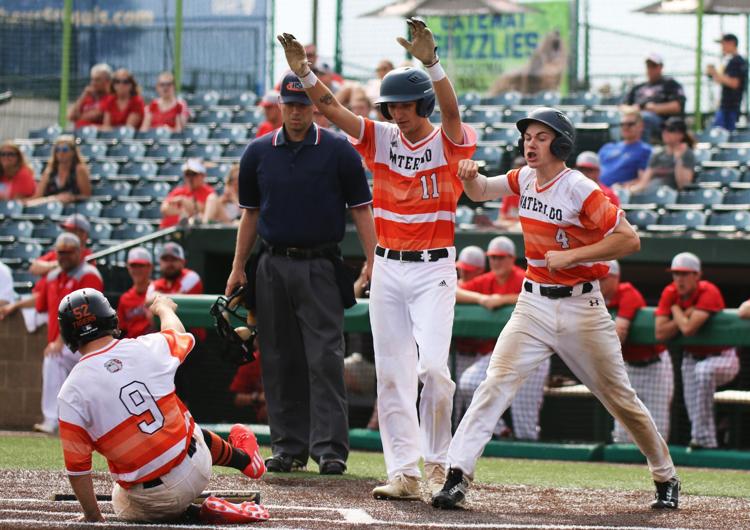 Class 3A Sauget Super-Sectional
Class 3A Sauget Super-Sectional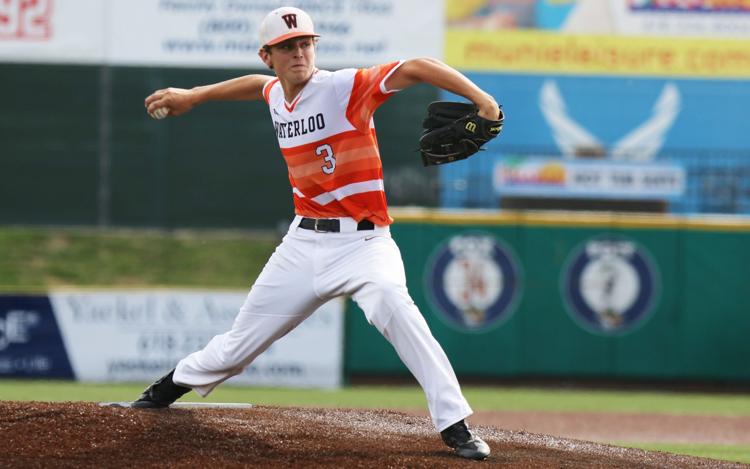 Class 3A Sauget Super-Sectional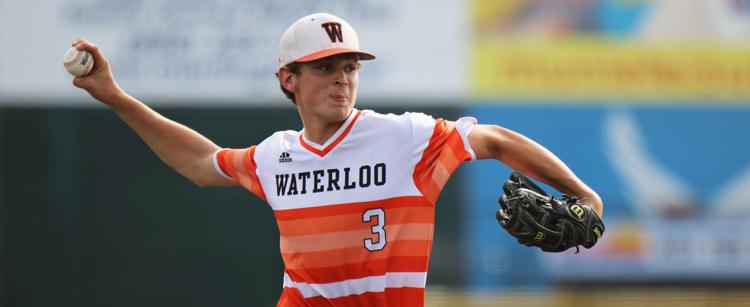 Class 3A Sauget Super-Sectional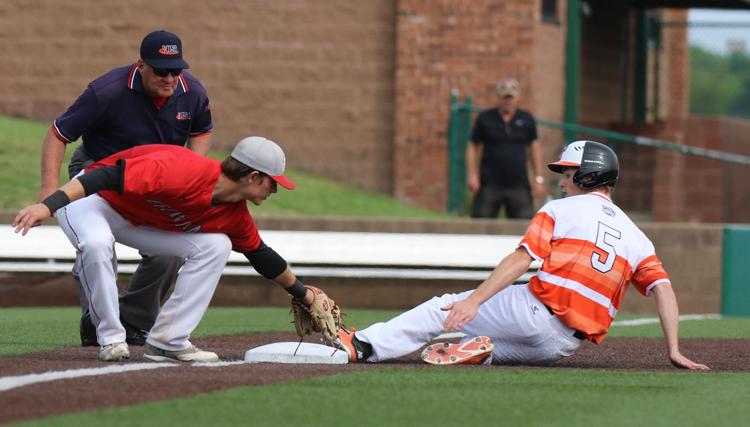 Class 3A Sauget Super-Sectional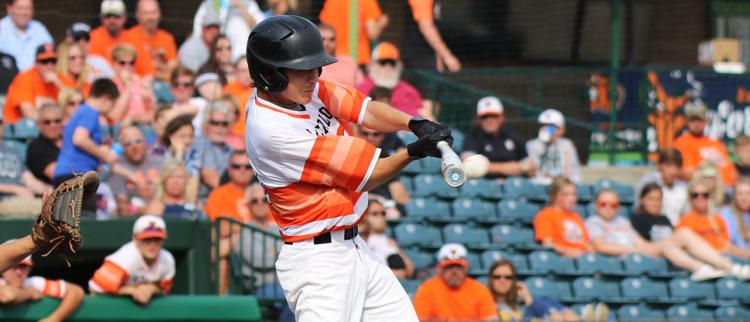 Class 3A Sauget Super-Sectional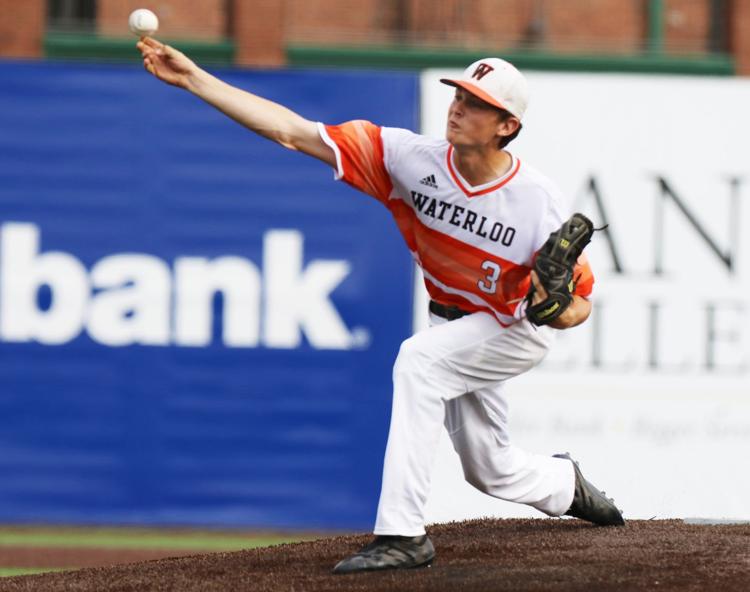 Class 3A Sauget Super-Sectional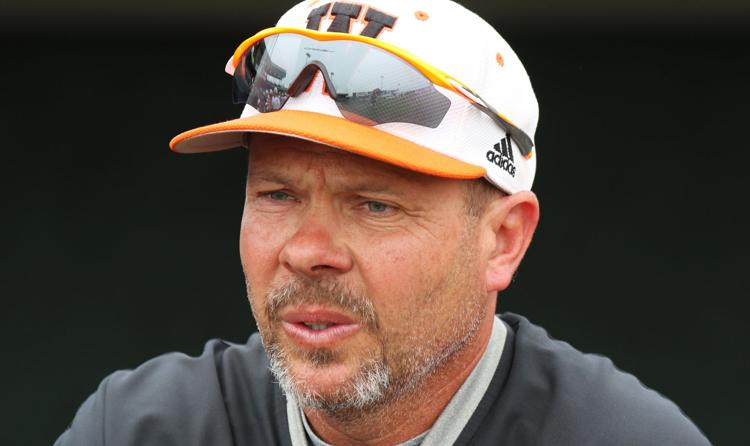 Class 3A Sauget Super-Sectional