Dampier Evans wasn't ready to trust his body, not at first.
A junior power forward for the Bishop DuBourg boys basketball team, Evans spent much of 2020 miserable. While 2020 gave myriad reasons for folks to be unhappy, Evans had his own unique challenges after breaking his ankle in January. The 6-foot-5 and 210-pound bruiser hit an unfortunate trifecta because he required surgery, a cast and then a boot as he healed.
"It was a long process to get back," Evans said.
It wasn't until November — a few weeks before the Cavaliers played their first game — that Evans returned to the hardwood and resumed playing. Even then he hesitated to push himself for fear his ankle might betray him again.
"At first I was kind of scared," he said. "Then I had to realize that Coach (LaDon Champagnie) wouldn't have put me out there if I wasn't ready. If I'm out there I've got to play."
Evans has grown more comfortable and started to regain his conditioning. Now the Cavaliers are starting to see what can happen when they are whole.
DuBourg has won four in a row after losing its first six games this season. On Wednesday night the Cavaliers picked up a massive victory as they held on to nip Westminster 51-48 in South City. It's the first time DuBourg has beaten Westminster in the last 21 years after losing the previous six games with Wildcats dating back to 1999.
The No. 5 small school in the most recent STLhighschoolsports.com rankings, Westminster (13-4) had its five-game win streak snapped when its buzzer-beating 3-pointer just missed, setting off a celebration by the Cavaliers on the court.
Senior guard Micah Holt had a team-high 12 points while Evans and junior forward LeMond Shaw each had 10 points. The Cavaliers dominated the glass as they outrebounded the Wildcats 43-25. Evans hauled in 15 and Shaw had 14.
"He and LeMond have been rebounding the hell out of the ball," Champagnie said. "If you can rebound the ball, it'll always help us win."
Evans is averaging 8.3 points and a team-high 10.3 rebounds. During DuBourg's four-game win streak Evans has averaged more than 13 rebounds per game, and in his last three games he's been good for 13 points, too.
"He's a big reason for what's going on," Champagnie said. "He's been helping a ton."
Wednesday night's win is huge for the Cavaliers. It's been a long time since they beat a ranked opponent. But taking down Westminster wasn't the biggest win of the season for DuBourg, at least not for alumni of a certain age.
On Jan. 20, DuBourg squeaked out a 46-45 win at arch nemesis St. Mary's for its first win of the season. It was the first time the South City schools had played since 2017. It was the first time the Cavaliers beat the Dragons since 2014 and just their third win in their last 14 meetings. It was the first road win in the series for DuBourg since 2010.
"That was the start to get us where we are now," Evans said. "We got rolling from there."
Due to the discontinuation of their annual game, many of the current players were not aware of just how deep the DuBourg-St. Mary's rivalry runs. Champagnie, who graduated from Hancock in 2008, knew of the storied history, but even he was surprised how much the win resonated.
"I didn't know until I got into my car and I had 20 text messages," Champagnie said with a chuckle. "This was a really big deal for the DuBourg community."
The Cavaliers have parlayed that narrow victory into three more. It's the second year in a row they've won four games in a row. The last time DuBourg won four or more successive games in back-to-back seasons was 2008-09 and 2009-10. The last time the Cavaliers won five in a row was 2008-09.
Champagnie said one of the biggest hurdles for his team to overcome in the past has been finding a way to close out tight games against good opponents.
"It's hard to beat the teams that have good traditions," Champagnie said. "When kids learn how to win it takes you over the top."
Champagnie said having five seniors who have played significant varsity minutes in their careers has helped significantly. So has, he believes, the rigorous schedule the Cavaliers faced at the beginning of the winter. DuBourg played, in order, St. Dominic, at St. Louis U. High, University City, O'Fallon Christian, at Webster Groves and at De Smet.
"It got us prepared," Champagnie said. "We're trying to win the second half of the season."
DuBourg has set its sights on being at its best when the Class 3 District 4 tournament begins Feb. 20. The tournament will be hosted by DuBourg and the field includes Carnahan, Jefferson, Lift For Life, McKinley, St. Pius X and Valley Park.
The last time the Cavaliers won a district championship was 2010, when led by point guard Timmy Duong, they stunned the Dragons on their home court 54-47.
With just three regular season games remaining time is short, but Champagnie is hopeful the Cavaliers can continue their recent upswing.
"We've tried to get the kids to fall in love with the process," he said. "(Wednesday) night was the first time I've seen them do the vast majority of the things we talk about and preach. We're learning how to finish games. We have to keep it going."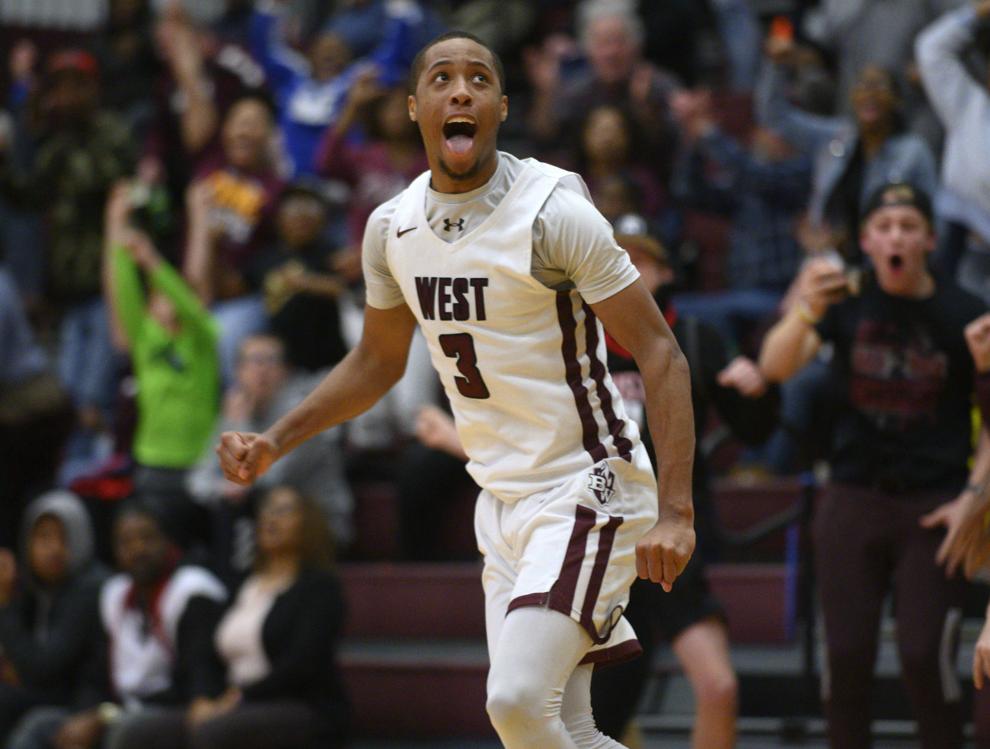 METRO EAST REACHES PHASE 4
Basketball officially can be played in the Metro East. The Illinois Department of Public Health moved COVID Region 4, which is the Metro East, into Phase 4, which allows for high-risk contact sports to begin games within their region and conference.
Roxana, which was No. 9 in the STLhighschoolsports.com preseason small school rankings, will jump right in by hosting Greenville on Friday before traveling to Wood River on Saturday.
The Southwestern Conference is scheduled to tip off its season on Saturday when Collinsville travels to Alton and Belleville West hosts Edwardsville. Both games are set to start at 2:30 p.m.
Players, coaches and officials must wear a mask, including those players on the court. Social distancing is required by those not actively participating in the game. Spectators are required to wear a mask, remain socially distant and are limited to 50 per the policy set by the IDPH. There will be no general admission to games.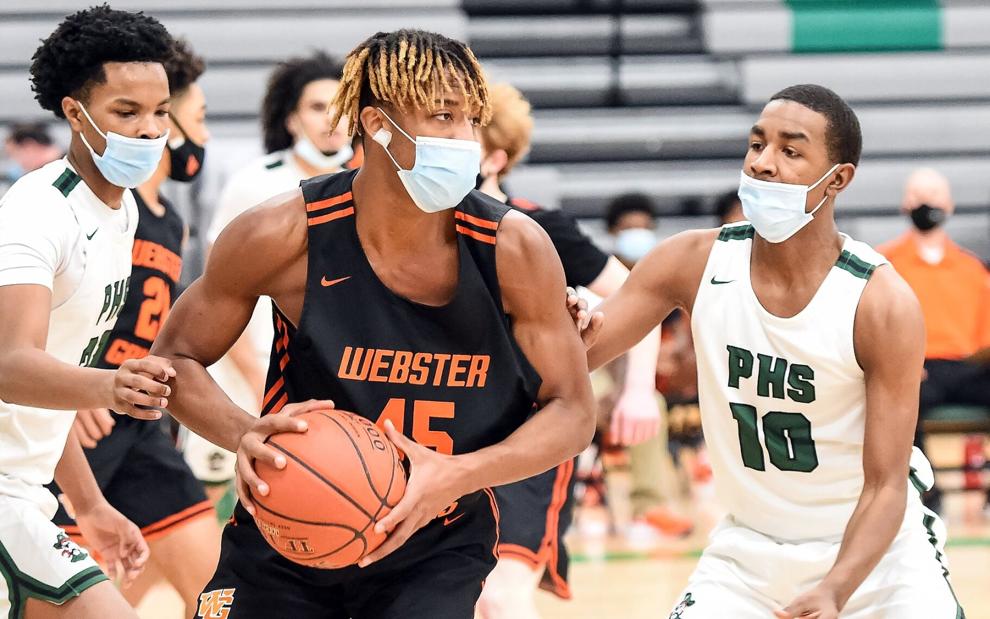 VIANNEY, WEBSTER GROVES INTO QUARANTINE
Vianney and Webster Groves have gone into quarantine due to COVID-19 exposure after playing one another Jan. 29. Vianney had a positive test within its program and that put Webster Groves on the shelf after contact tracing was conducted.
Webster Groves (10-4) held on a for a thrilling 51-49 win over Vianney (9-8) in their first regular season meeting since 2015. It was the first time since at least 1999 the Statesmen and Golden Griffins played and wasn't at the now defunct Meramec Holiday Tournament or in a district tournament.
Vianney is expected to return to action Feb. 17 against Windsor.
Webster Groves' 14-day quarantine is set to end Feb. 15, when it's scheduled to host Jennings. Its next scheduled game is Feb. 17 against Miller Career Academy.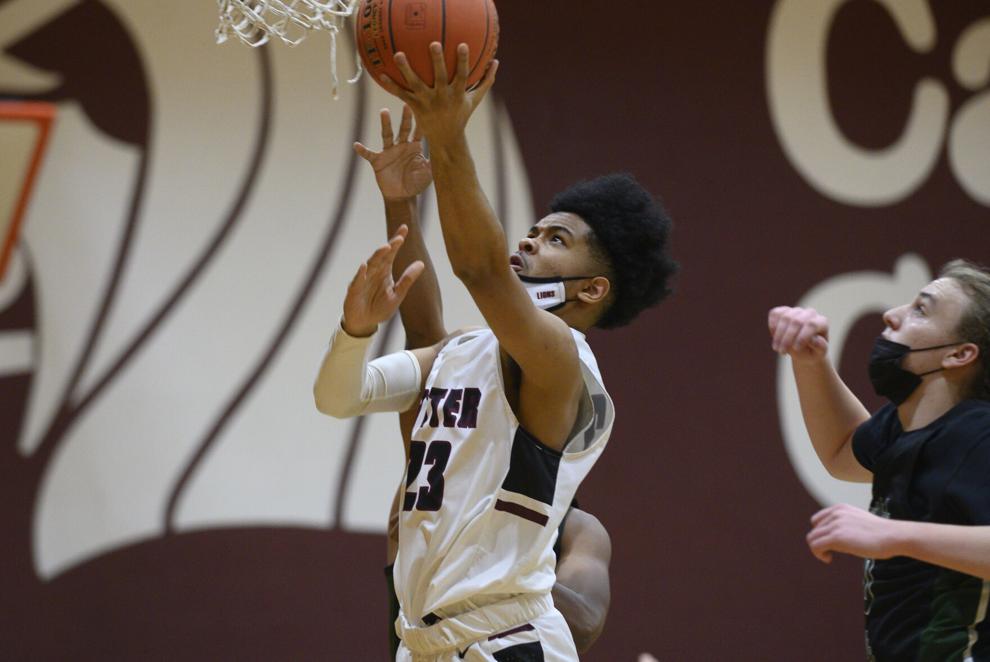 CBC, RITTER TEAM UP FOR FIRST SHOWCASE
CBC coach Justin Tatum and Cardinal Ritter coach Ryan Johnson have kicked around the idea of putting together a showcase event for a while now. The two were teammates at CBC in the late 1990s. Johnson was an assistant with Tatum during his stop at Soldan and then again at CBC. They are longtime friends.
But when the coronavirus pandemic hit last March, it let the air out of the balloon a bit. Tatum and Johnson weren't sure what this season would bring.
Eventually they decided to try a two-game showcase featuring their own teams against the best opponent they could schedule and the first Champions Cross Conference Challenge was born.
The first game features CBC facing Tolton at noon Saturday at Ritter.
But the event has already taken a hit just days before its debut.
Ritter was slated to face Webster Groves but Webster went into quarantine this week and can't play. Fortunately for the showcase Jennings was willing and available and will now take on Ritter at 2 p.m. Saturday.
The No. 2 large school, CBC (11-2) had an adventurous week as it lost to South Iron 38-35 on Saturday, then bounced back to beat Metro Catholic Conference rival De Smet 60-41. It's the largest margin of defeat for the Spartans this season. The Cadets are set to play at SLUH at 6:30 p.m. Friday.
The No. 2 small school, Ritter (11-3) knocked off Hazelwood Central on Monday and won't play again until Saturday.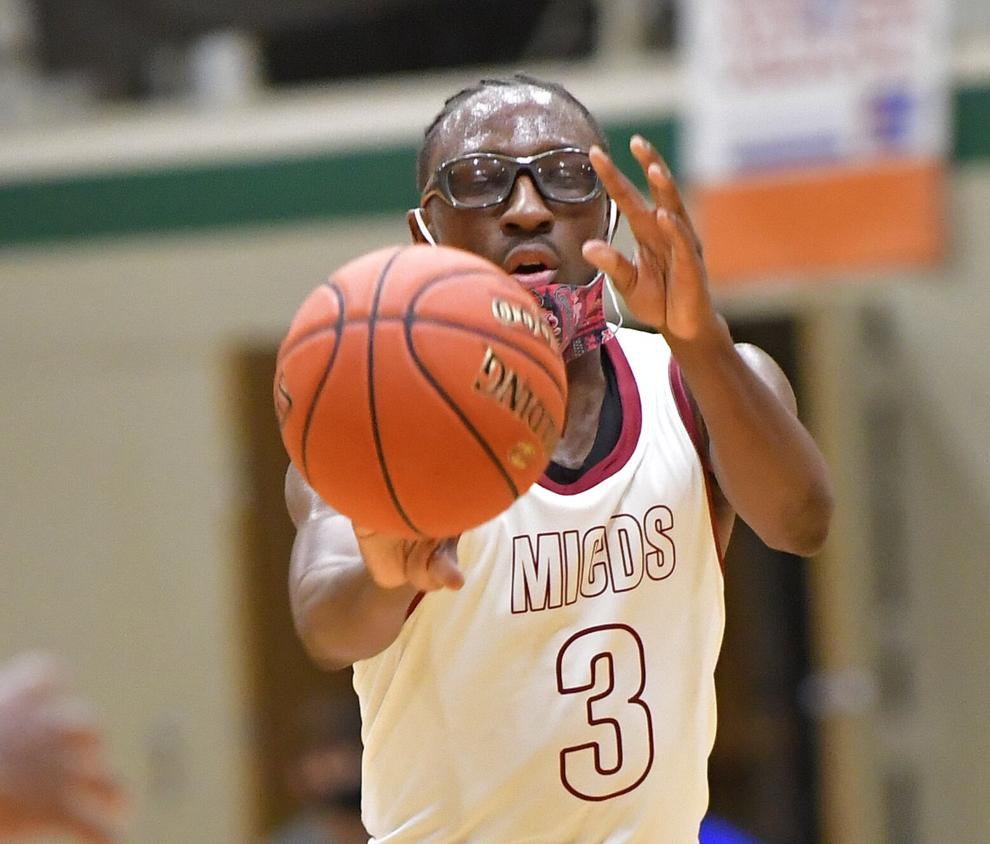 SPANN SETS 3-POINT RECORD AT MICDS
When Hasani Spann walks off the court for the final time he'll do so as one of the all-time greatest shooters to ever play at MICDS.
The senior shooting guard has already set the school record for most 3-pointers in a career. On Tuesday he set the single-game record, too. Spann went 9-of-14 from long range for a career-high 27 points as MICDS beat Lutheran South, 77-52.
Not only did Spann earn himself a place in the record book but he put his team in there, too. Against Lutheran South the Rams connected on a school-record 15 3-pointers. Senior forward Jack Pronger and senior guard Sam Wienstroer both went 3-for-5 behind the arc.
As a team MICDS made 28 field goals, 15 of which were 3-pointers.
The No. 3 small school, MICDS (14-1) was just two days removed from its first loss of the season when Fort Zumwalt North scored a 66-58 overtime win in the Fort Zumwalt North Tournament title game.
The Rams are set to play at Principia on Friday and then host Metro League rival Priory at 7 p.m. Monday.
TIP-INS FROM AROUND THE STATE
• On Jan. 30 one of the most tradition-rich programs in Missouri crowned a new all-time leading scorer. Senior guard Anton Brookshire scored 18 points to lead Kickapoo to an 84-69 win over Nixa and in the process passed Ryan Rippee as the Chiefs' most prolific scorer.
A 2012 Kickapoo graduate, Rippee finished his career with 1,485 points. Kyle Kirk, the former St. Charles West standout, was second all-time in school history with 1,431 points scored for the Chiefs, although he had 1,829 total points in his high school career between St. Charles West and Kickapoo.
A Missouri signee, Brookshire had the Chiefs on their way to the Class 5 semifinals last season before the coronavirus pandemic shut down the state tournament.
• Greenwood Laboratory School went into quarantine Wednesday and canceled two games this week, including a showcase game against Blair Oaks at the Central Bank Shootout. Greenwood features Aminu Mohammed, the top-rated senior in the state. The 6-foot-5 star signed with Georgetown in November.