Davion Bradford and Ryan Kalkbrenner have heard all the questions.
They hear them every day.
Yes, they play basketball.
Yes, they eat regular food — albeit a lot of it.
No, they can't buy shoes at the mall.
Yes, the weather is fine up here. Thanks for asking.
"Every day, all the time," Bradford said.
Bradford and Kalkbrenner are bombarded with interest everywhere they go because there is no place for them to hide.
There never is when you're 7 feet tall.
Bradford is a senior center for the Mehlville boys basketball team. Kalkbrenner is a senior center at Trinity. The duo have joined a unique group in area history as the next generation of 7-foot players.
STLhighschoolSPORTS.com rankings - 12/4/2019 Boys basketball large schoolsLast Week1. CBC (1-1)NR2. Chaminade (0-0)NR3. East St. Louis (1-1)NR…
The first was Jennings graduate Bob Kurland. He played for two NCAA championship teams at Oklahoma A&M in 1945 and 1946 and helped Team USA win Olympic gold in 1948 and 1952. He is widely credited with being the first person to dunk a basketball regularly during games.
DuBourg legend Rich Niemann led the Cavaliers to the 1964 Class L championship his senior season. He averaged 25 points per game before taking his talents to St. Louis U. and eventually a two-year stint with three teams in the National Basketball Association.
David Brent scored 33 points to help Sumner win the 1969 Class L state championship his junior year.
The last was Cardinal Ritter's Loren Woods who helped the Lions win back-to-back Class 2A titles in 1995 and 1996. He would play at Wake Forest and Arizona before becoming a second-round draft pick of the Minnesota Timberwolves in the 2001 NBA draft. 
There have been other players in the area that were close to 7 feet. The most well-known being De Smet and Missouri all-timer Steve Stipanovich, who topped out at 6-11.
But true 7-footers are hard to come by. Now there are now two roaming area basketball courts. They'll both be on one court when Mehlville and Trinity square off Jan. 11 at the Highland Shootout.
It'll be a nice change of pace to see someone their own size. Only they know what its like to tower above the masses.
"I feel like a giant. People are always amazed at how tall I am," Bradford said. "They look at me kind of crazy. I'm kind of used to it after all these years."
Every time Kalkbrenner leaves the house, someone is going to say something to him about being tall. He doesn't know when or where, but he knows he's going to hear about it.
"Someone is going to ask me. Occasionally people want to take pictures," Kalkbrenner said. "I look back at my friends and they're all laughing. Where I'm at now if they're respectful about it I don't really care."
Kalkbrenner has more pressing concerns. Like where to buy clothes. Online shopping is the only game in town for Kalkbrenner. He said he was fortunate his mom found a brand of dress pants he could wear with his uniform at Trinity. It was looking kind of dicey as he kept growing.
"Finding clothes is darn near impossible. She really had to search for them," Kalkbrenner said. "It's a good thing we stumbled upon that because that would have been an issue."
Shoe shopping is a strictly online venture as well. Bradford wears a size 17. Kalkbrenner rocks an 18. When your paws are that large, the pickings are slim. You're not walking into a brick and mortar store to grab the latest hot sneaker.
"I don't even go the mall. There's no point," Kalkbrenner said. "I've got no money to spend to begin with, so even if I did I couldn't buy nothing."
Doorways and school buses are no fun. Both Bradford and Kalkbrenner have to bend themselves in half to make their way down the aisle of the bus to not knock their noggin on the ceiling. They're both pretty good about ducking out of doorways, but sometimes they get surprised. That's a goose egg waiting to happen.
"You'll hit your head every time if you don't duck. Basements at some of my friends' houses are not so nice," Kalkbrenner said. "Otherwise I make it work."
Since middle school, Bradford and Kalkbrenner have had to figure out how to just sit in a desk in class. Bradford was 6-7 in seventh grade. Kalkbrenner was so big in sixth grade that when he couldn't stretch out his legs in front of him the desk would rest on the tops of his thighs and elevate off the ground.
It hasn't gotten a whole lot better as he's gotten bigger.
"If you get a desk with a seat in front of it you're going to be cramped all class," Kalkbrenner said. "I get to stand up sometimes and walk around, it depends on the teacher. Most of the time they're pretty understanding."
Life off the court isn't easy when you're 7 feet. Bradford and Kalkbrenner said it's not that much better when they're on the court. Because of their size they are officiated differently. Both of them played in Nike's Elite Youth Basketball League in the spring and summer. Kalkbrenner played for the Mac Irvin Fire out of Chicago and was named the EYBL defensive player of the year. He signed with Creighton. Bradford played with the MoKan Elite, which won the league's postseason tournament, the prestigious Peach Jam. He signed with Kansas State.
Competing against players of similar size and skill sets made a difference in how they were officiated.
"You get used to being able to push a certain amount and then you get here (to high school) and they won't let you do anything," Kalkbrenner said. "It's like you've got a target on your back because you're 7 foot. If you do anything that's remotely a foul they're going to call it. So you have to find a way to deal with it."
Bradford and Kalkbrenner have done just that their entire lives. From the constant stream of questions to the gawks and the looks, the world is a different experience when you're 7 feet tall. There's no place to hide.
"I have to be on my best behavior because I'm not getting away with anything," Kalkbrenner said.
BOYS BASKETBALL PLAYERS TO WATCH
Cam'Ron Fletcher, senior, Vashon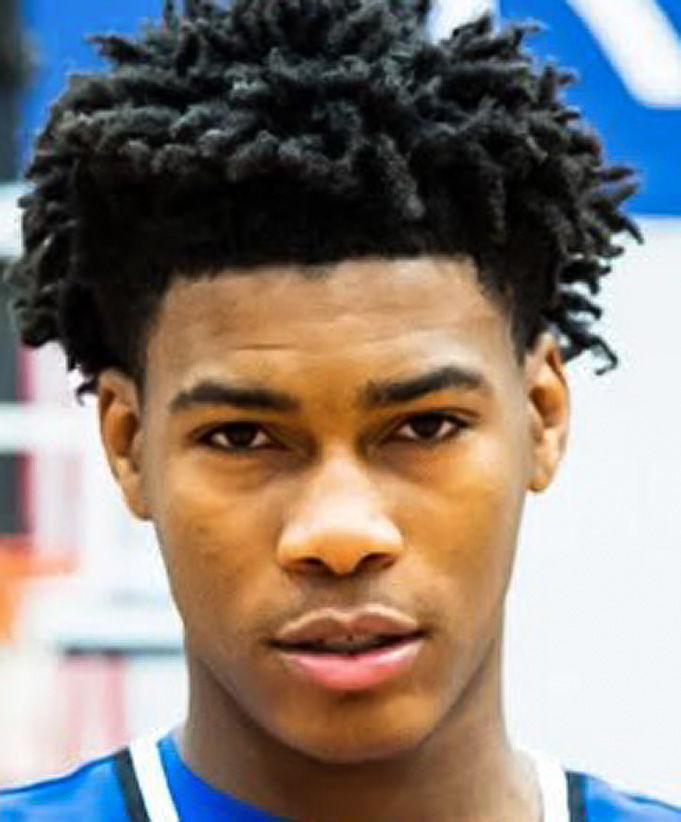 A top-tier collegiate prospect, the 6-foot-6 and 175-pound rangy small forward is a devastating presence around the basket. Outside shot still developing. Averaged 18 points and four rebounds per game. Signed with Kentucky.
Ryan Kalkbrenner, senior, Trinity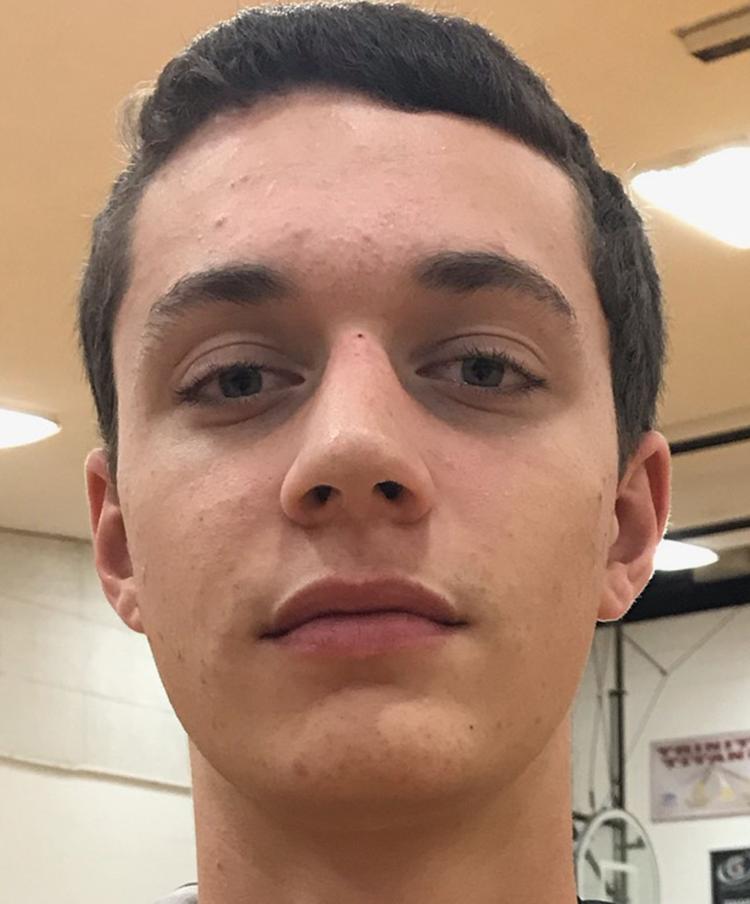 The 7-foot-1 and 230-pounder was named the Elite Youth Basketball League's defensive player of the year after leading league in blocked shots. Averaged 14 points, seven rebounds and more than four blocks per game as a junior for Trinity. Signed with Creighton.
Luke Kasubke, senior, Chaminade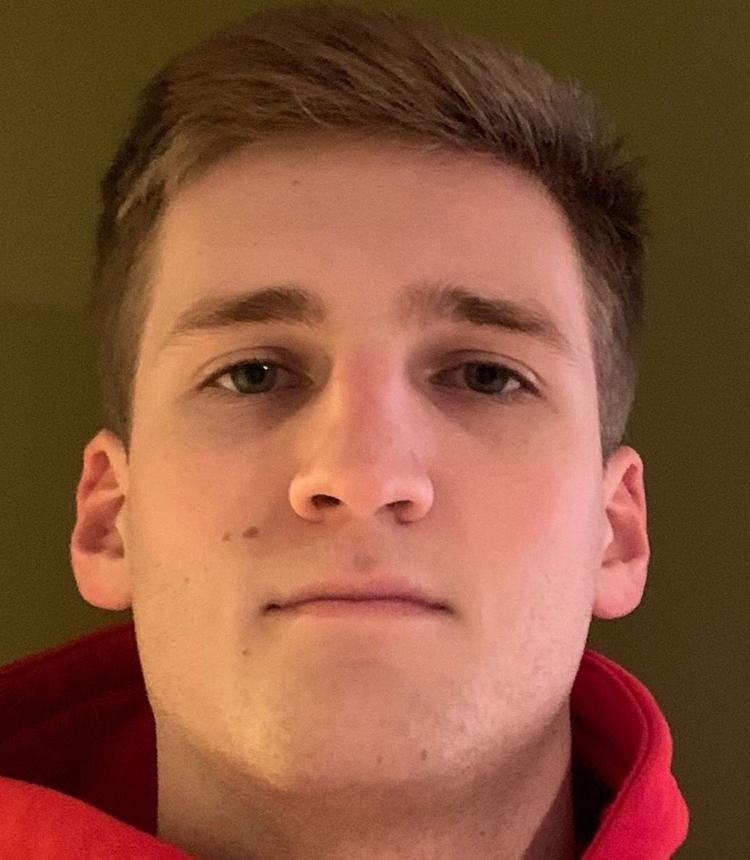 A four-year varsity stalwart, the 6-foot-4 and 175-pound small forward's role has grown with the Red Devils. From spot-up shooter to all-around threat, Kasubke averaged 22 points, four rebounds, nearly three assists and more than a block per game as a junior. Signed with Kansas State.
Caleb Love, senior, CBC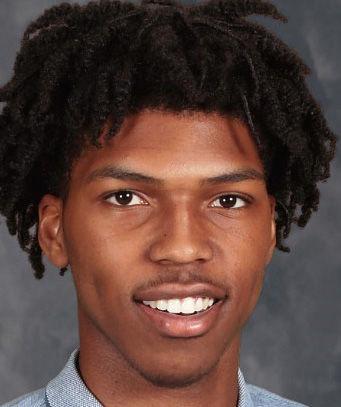 As lethal a scorer as there is in the area. The 6-foot-3 and 170-pound guard averaged more than 19 points per game while displaying the ability to score at the basket, from long range and everywhere in between. Contributed four rebounds, three assists and two steals per game. Signed with North Carolina.
Ray'Sean Taylor, senior, Collinsville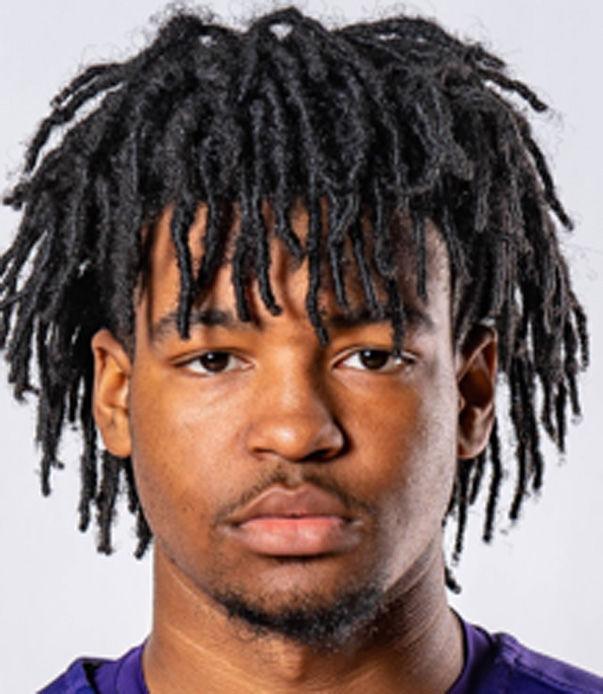 The most accomplished returning player in the Southwestern Conference, the 6-foot-1 and 165-pound Taylor averaged more than 21 points, five rebounds, three assists and a steal per game as a junior. Signed with SIU Edwardsville.