BELLEVILLE — Collinsville senior Ray'Sean Taylor wasn't going to let a hard fall slow him down.
Taylor took a nasty spill after getting fouled in the third quarter against Belleville West in the Class 4A Belleville East Regional final on Friday night.
The 6-foot-1 guard allowed himself a quick grimace before bouncing up and sinking a pair of free throws. Then Taylor continued his domination in leading Collinsville to a 63-44 win, which gave the history-rich school its first regional championship in five seasons.
"It's sore a little bit, but I played through it," Taylor said. "It's playoff time. There's no excuses."
Taylor finished with 23 points, including a half-court halftime buzzer-beater, along with 10 assists for the Kahoks (30-3).
"He's a very talented kid," Collinsville coach Darin Lee said. "He can pass, defend … he can do a lot."
Collinsville will play O'Fallon (26-6) in a sectional semifinal at 7 p.m. Tuesday at a location to be determined.
Keydrian Jones scored 18 points in limited minutes due to foul trouble. Cawhan Smith and David Granger each scored 10 points for Collinsville.
Tommie Williams scored 14 points, Javieon Wallace scored 12 points and Keli'i Price added 10 points for West (16-14), which saw its reign as the two-time defending state champion snapped.
"I just told our kids, they got out of here with their heads held high," West coach Alex Schobert said. "To get 16 wins, to compete all year, I was very proud of how we battled tonight."
Jones set the tone from the opening tip for Collinsville. The 6-6 senior dominated on the blocks, repeatedly sealing off his defender for easy baskets as he scored nine quick points.
"Jones was just an animal tonight," Lee said. "We were going to him. That was our game-plan."
When Jones wasn't imposing his will in the paint, Taylor was gashing West from the outside. Taylor hit two 3-balls and scored eight points in the first quarter to give the Kahoks a 17-5 lead.
"Well you try to take (Taylor) away obviously but they've got so much around him, especially size inside, and that's where they really hurt us," Schobert said. "He was able to penetrate, he was able to get open looks for Jones and they killed us on the boards, and that's where I think the game really got away was the first four minutes — how physical they were."
Collinsville extended its advantage in the second quarter. Granger got the Kahoks going with a tip-in and Taylor followed with a finger roll for a 16-point cushion.
Taylor sparked a 6-0 burst with assists to Smith and Granger.
Price seemed to give West some momentum with a late 3-pointer, but seconds later Taylor heaved a buzzer-beater from just inside the half-court line that found the bottom of the net. Taylor finished the first half with 15 points and Collinsville led 30-12 at halftime.
"I just wanted to really get the ball out quick," Taylor said. "I just let it fly. I'm not going to act like I thought it was going in. It was just a good shot."
Taylor turned from points-maker to distributor in the third quarter. The senior sparked the Kahoks' transition game with several outlets to Smith that led to easy layups and a no-look pass that set up a Granger dunk.
Granger controlled the paint on both ends. The 6-6 junior came up with consecutive blocks on the defensive end and threw down a pair of thunderous dunks on the other end as the Kahoks pushed it to 45-26 at the end of the third.
Taylor capped the night with three consecutive assists to Jones in the fourth.
"He always gives us passes like that," Jones said. "That's the kind of point guard he is."
Collinsville split with O'Fallon in two regular season meetings, beating the Panthers by three points on Dec. 6 and taking a 14-point loss on Jan. 31.
"We've got to execute offensively," Lee said. "They did a great job taking (Taylor) away the last time. They're a good basketball team. They're very athletic. We've got to establish ourselves offensively, we've got to do a better job and we've got to continue to guard like we have."
Belleville West vs Collinsville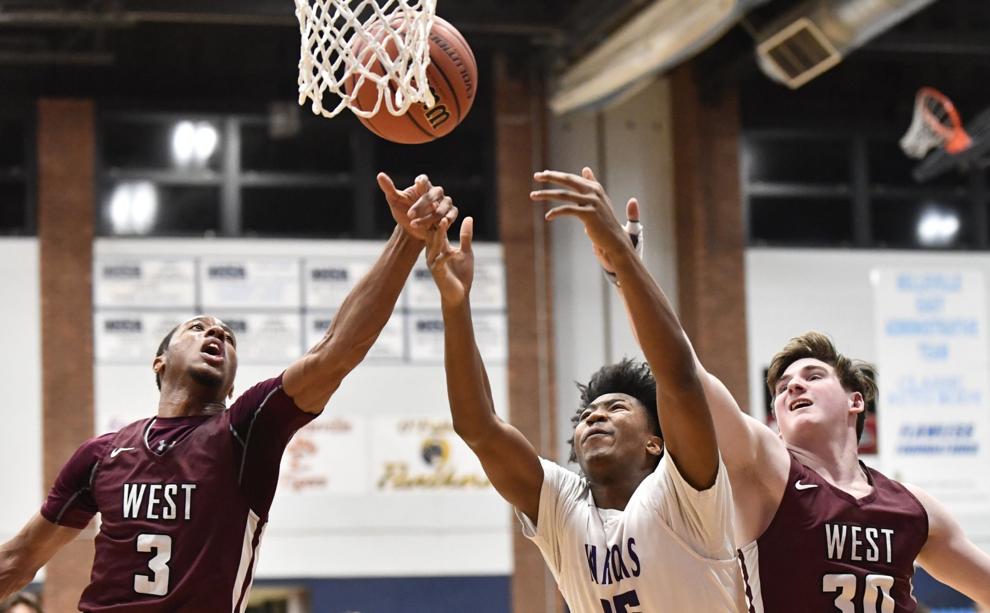 Belleville West vs Collinsville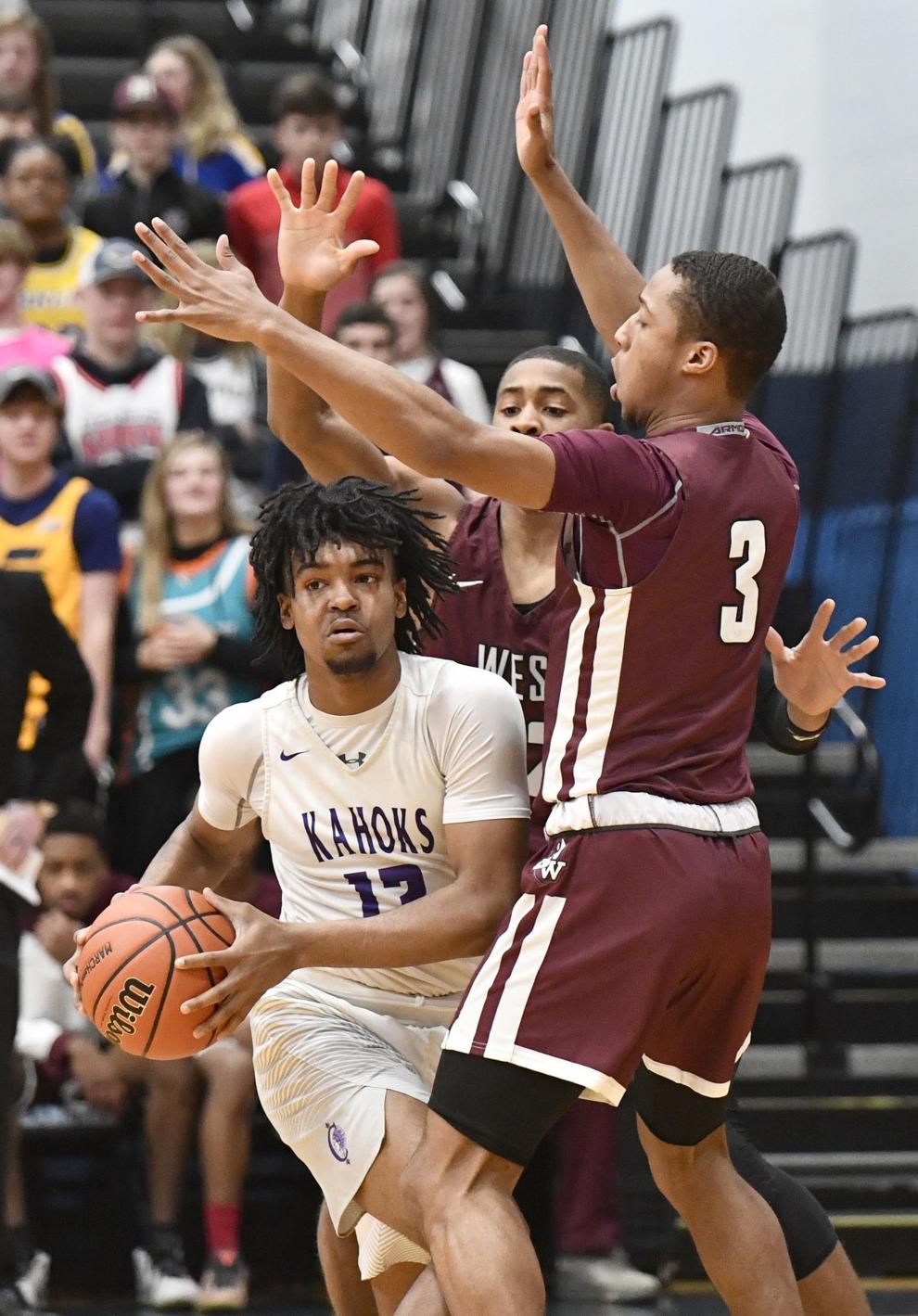 Belleville West vs Collinsville
Belleville West vs Collinsville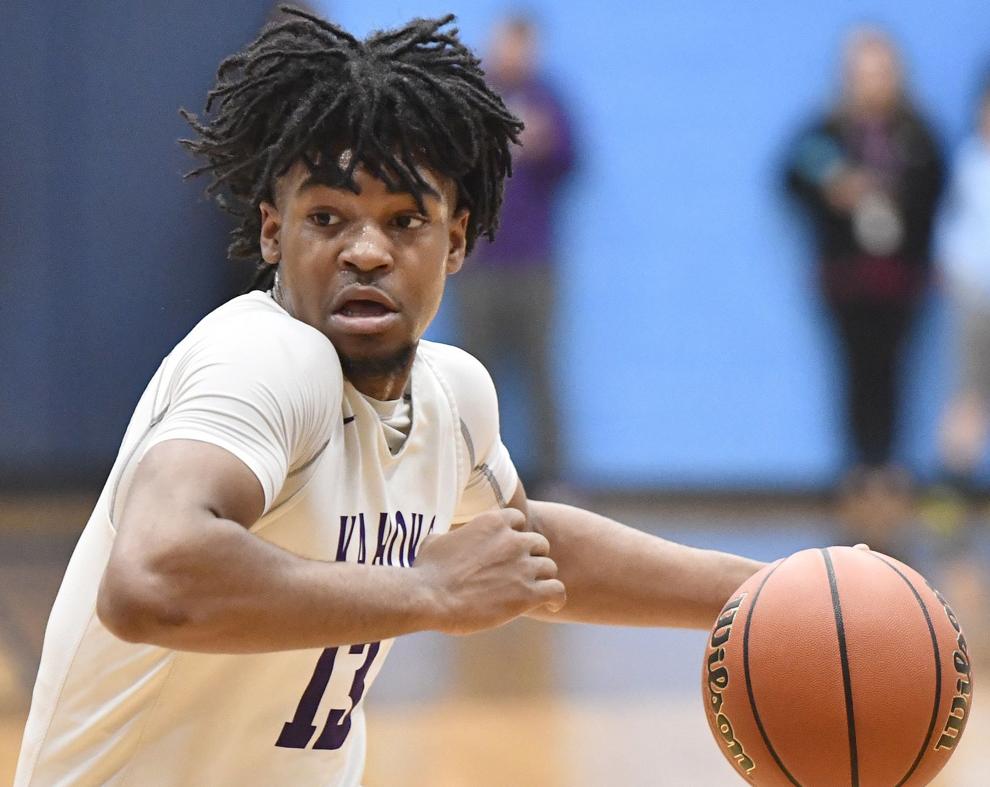 Belleville West vs Collinsville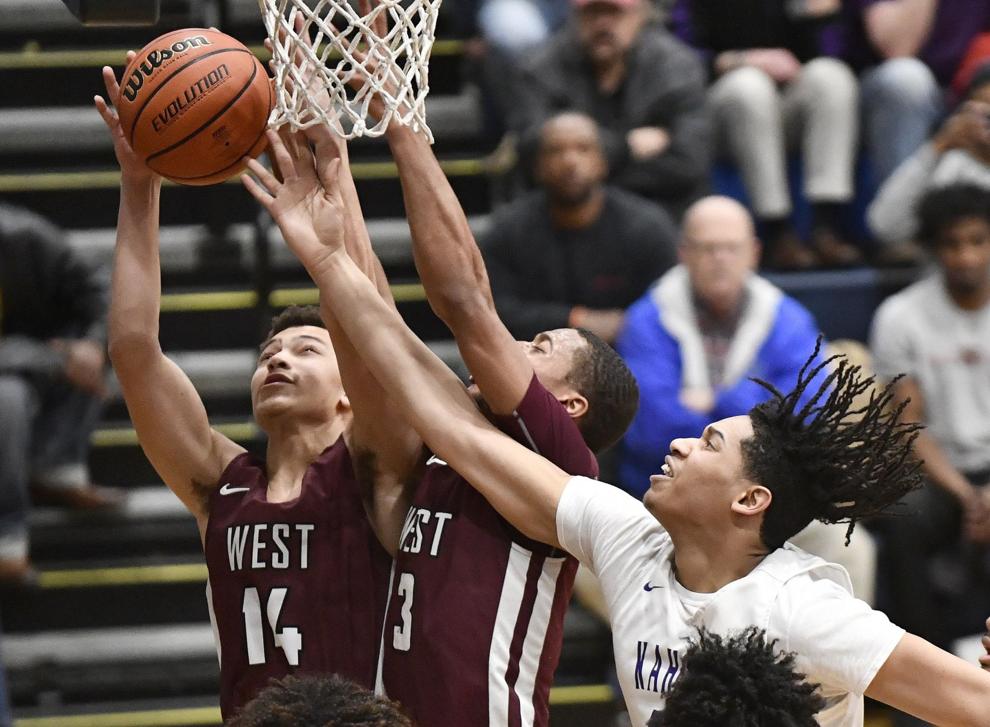 Belleville West vs Collinsville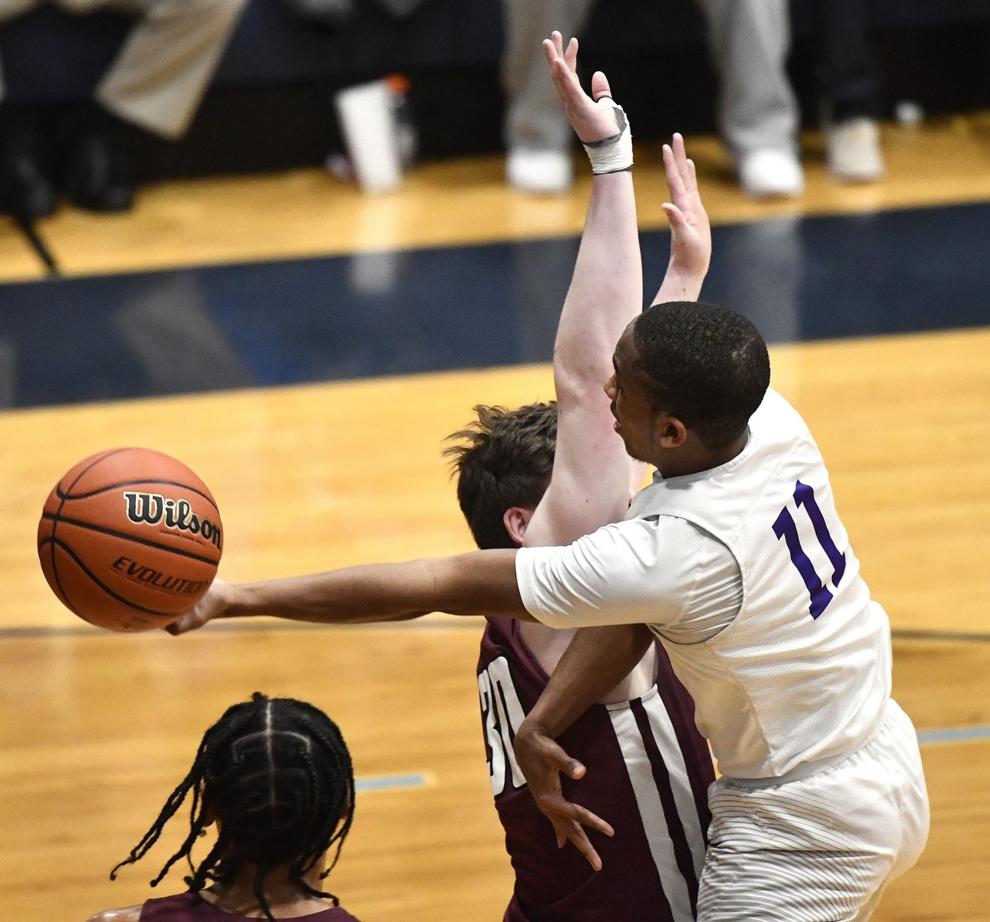 Belleville West vs Collinsville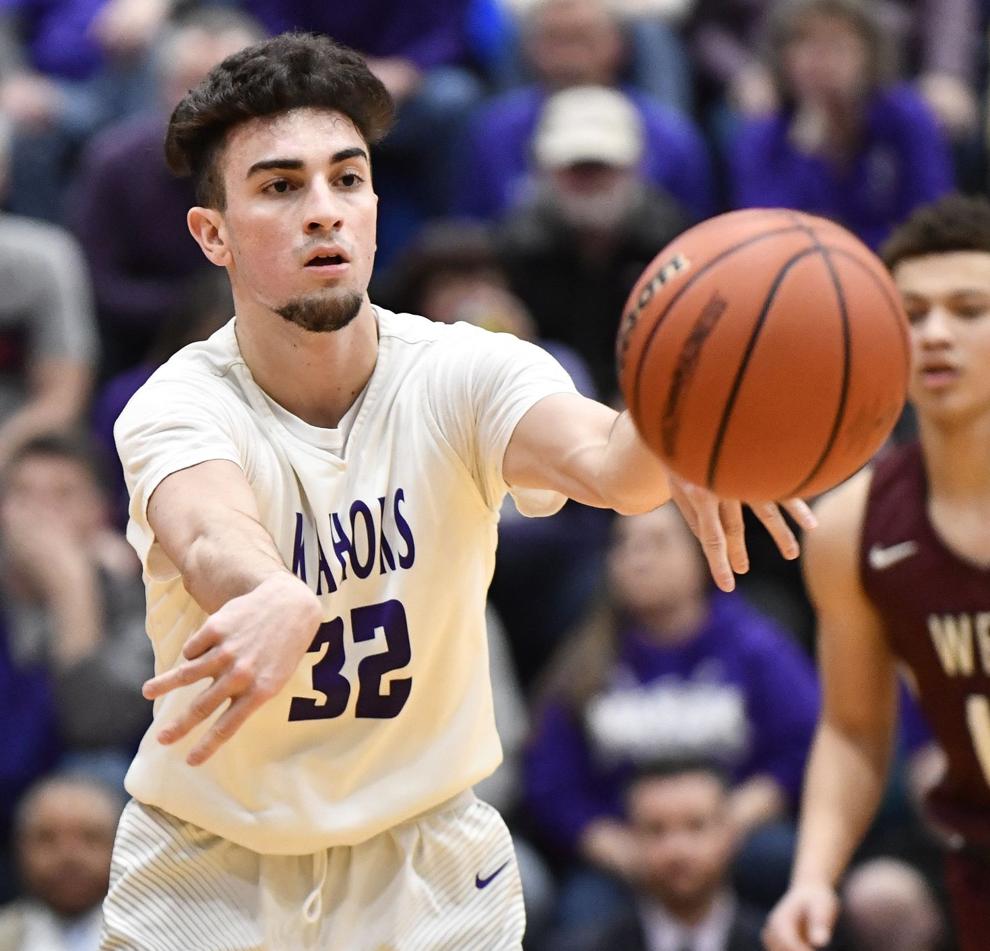 Belleville West vs Collinsville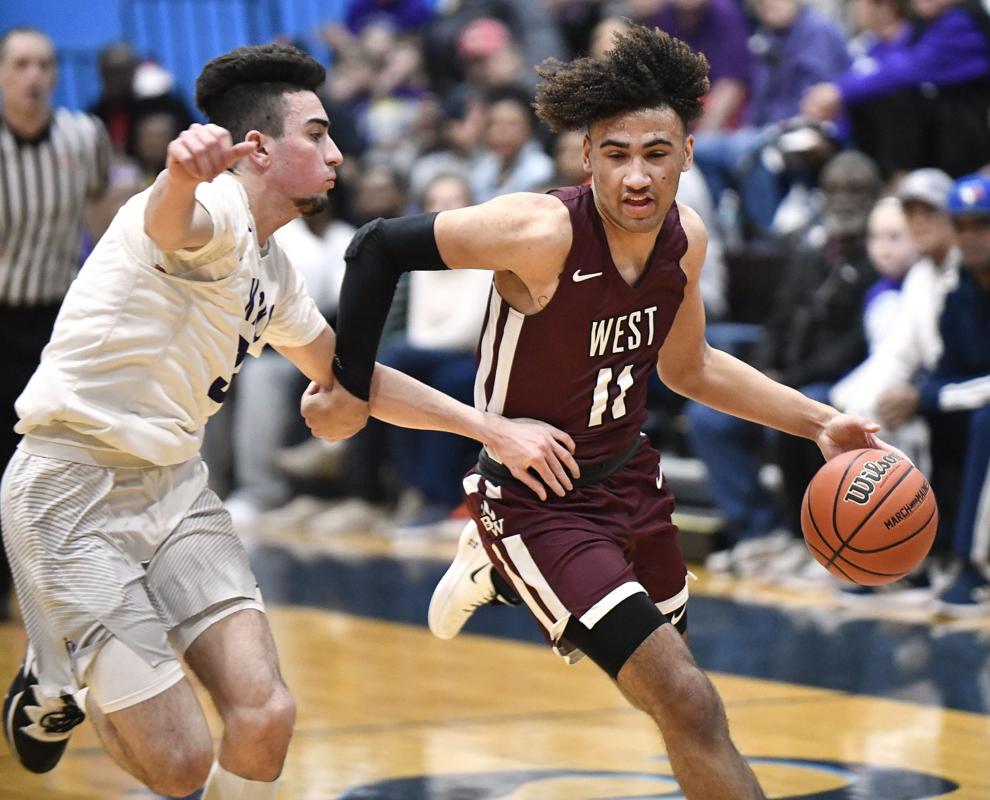 Belleville West vs Collinsville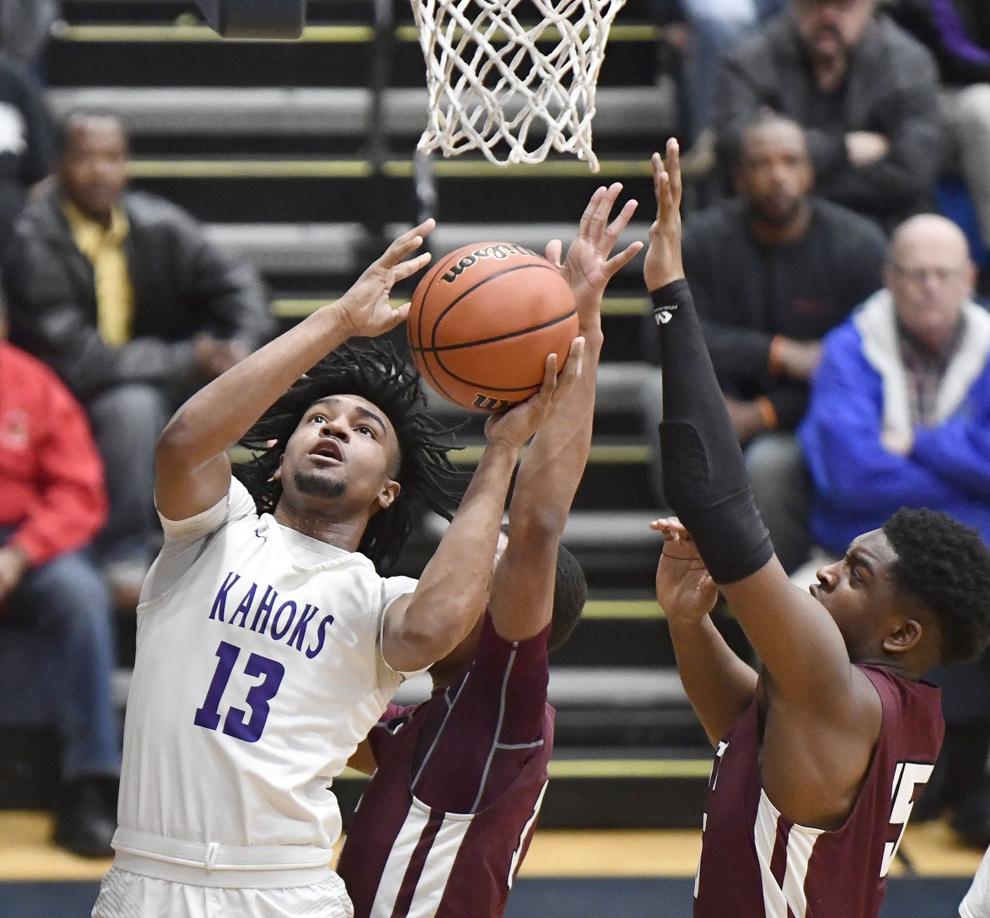 Belleville West vs Collinsville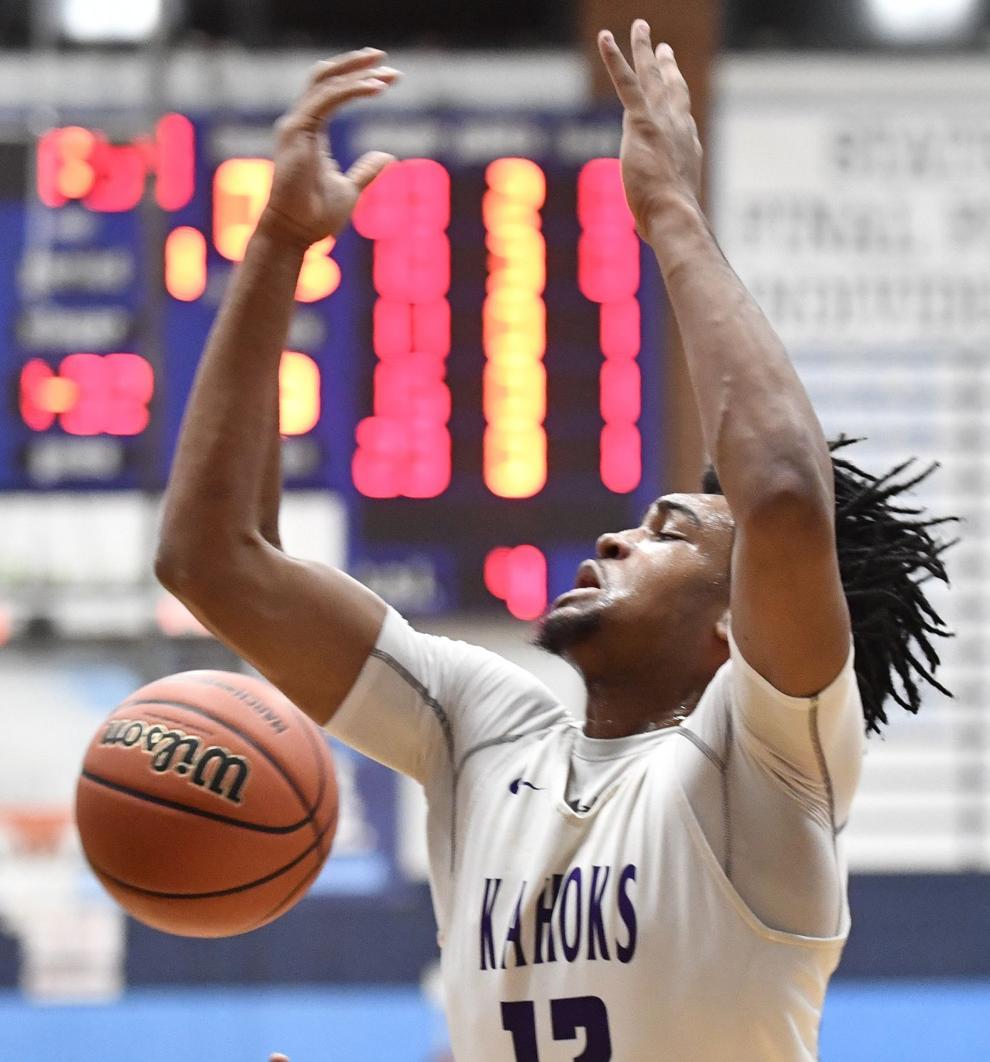 Belleville West vs Collinsville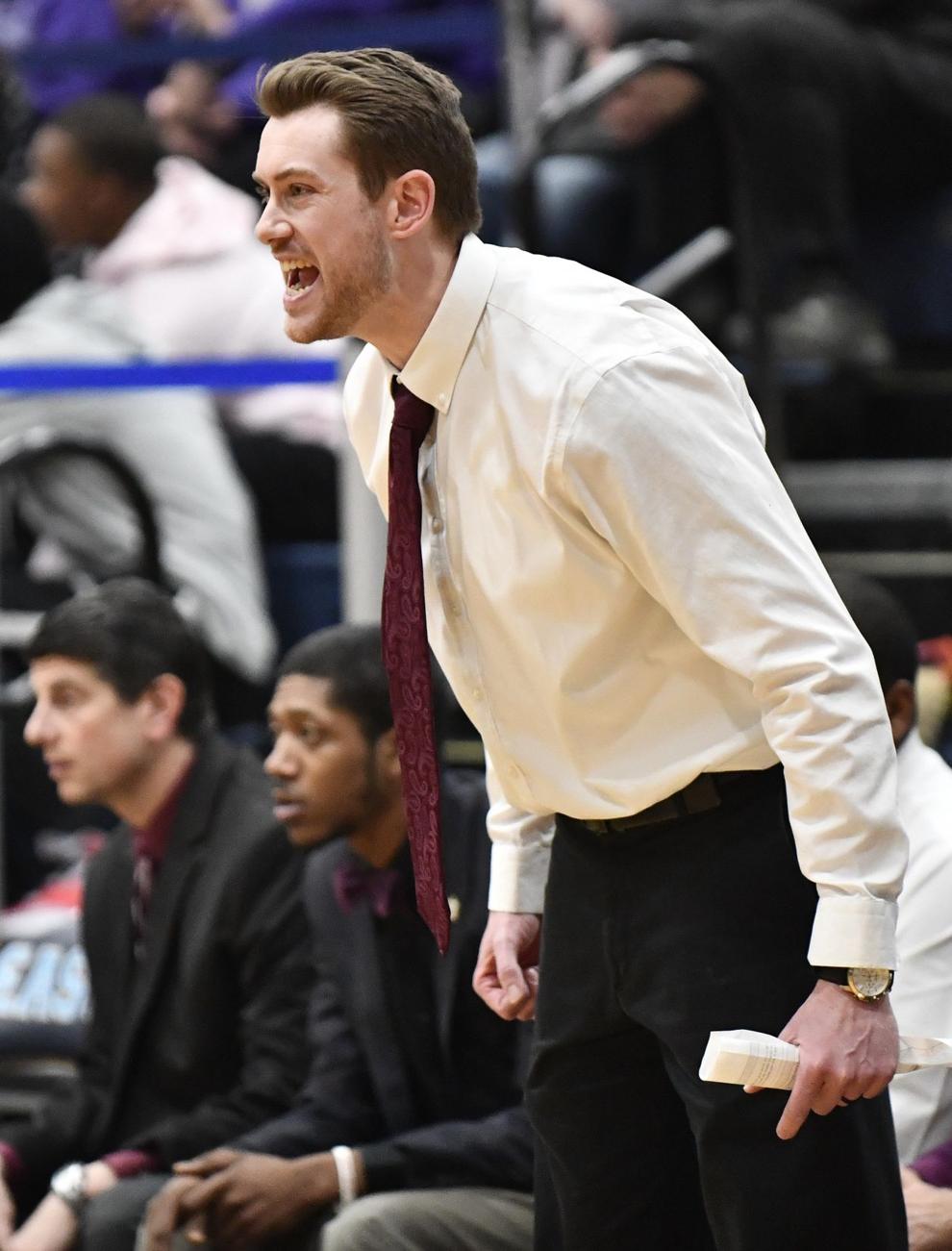 Belleville West vs Collinsville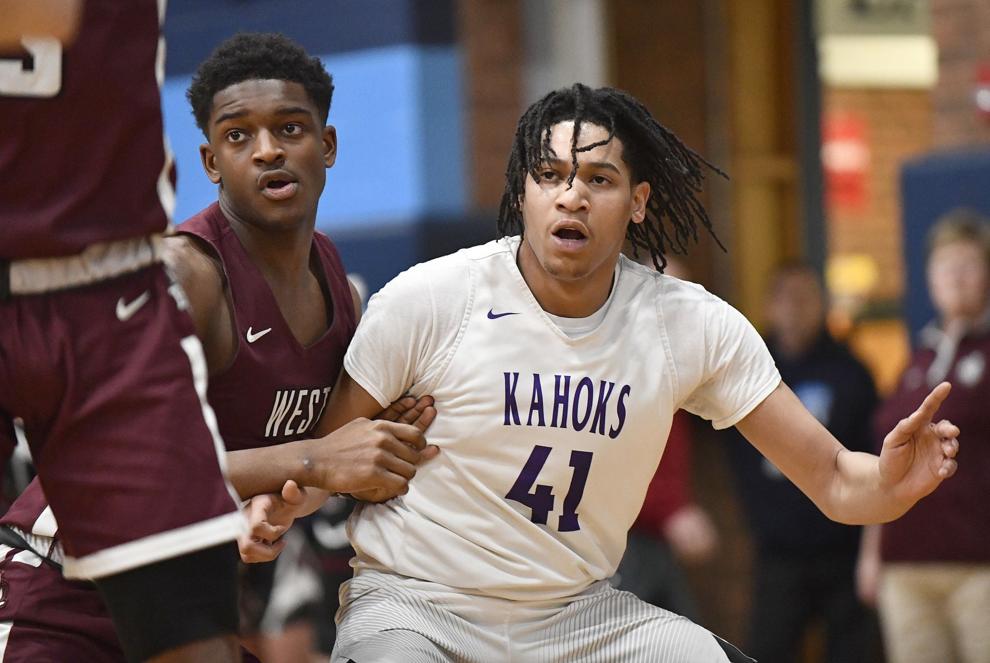 Belleville West vs Collinsville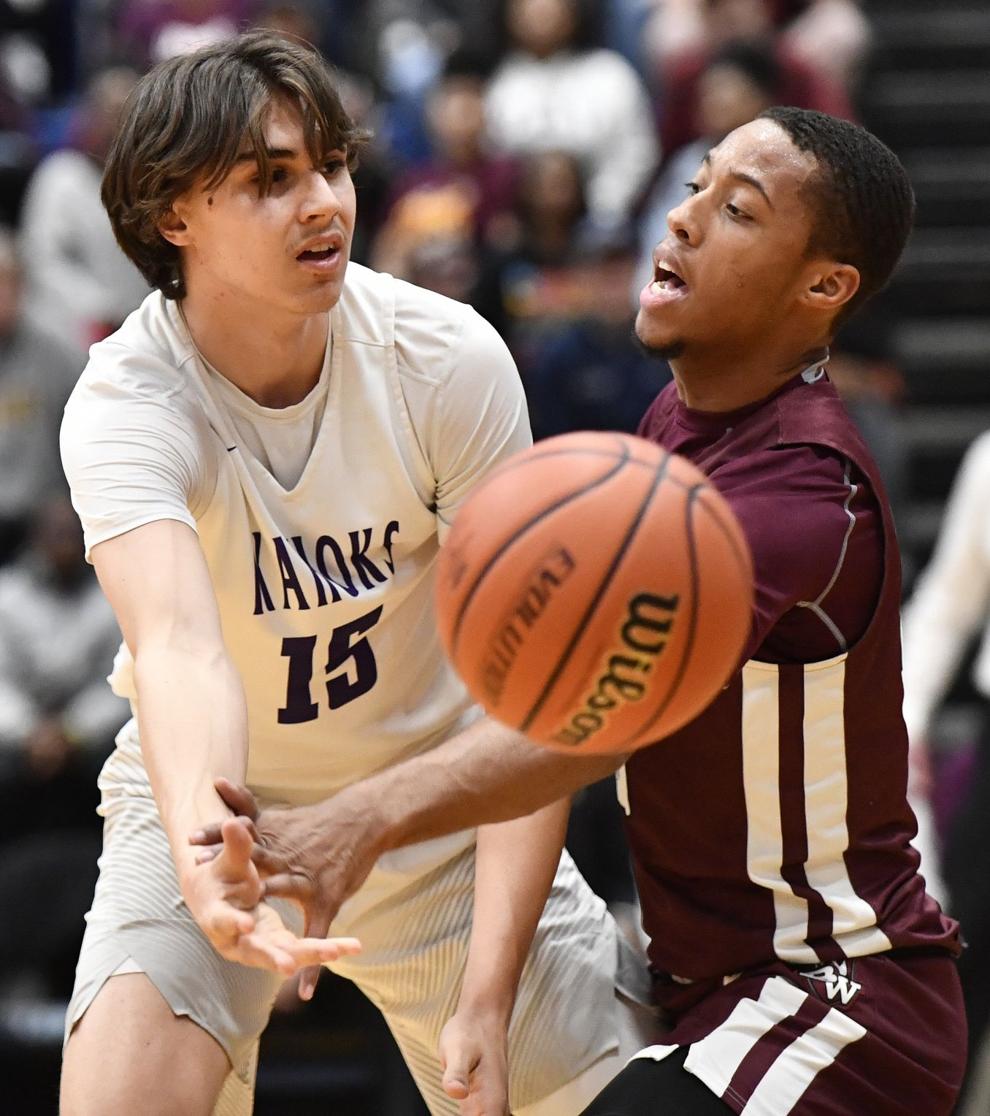 Belleville West vs Collinsville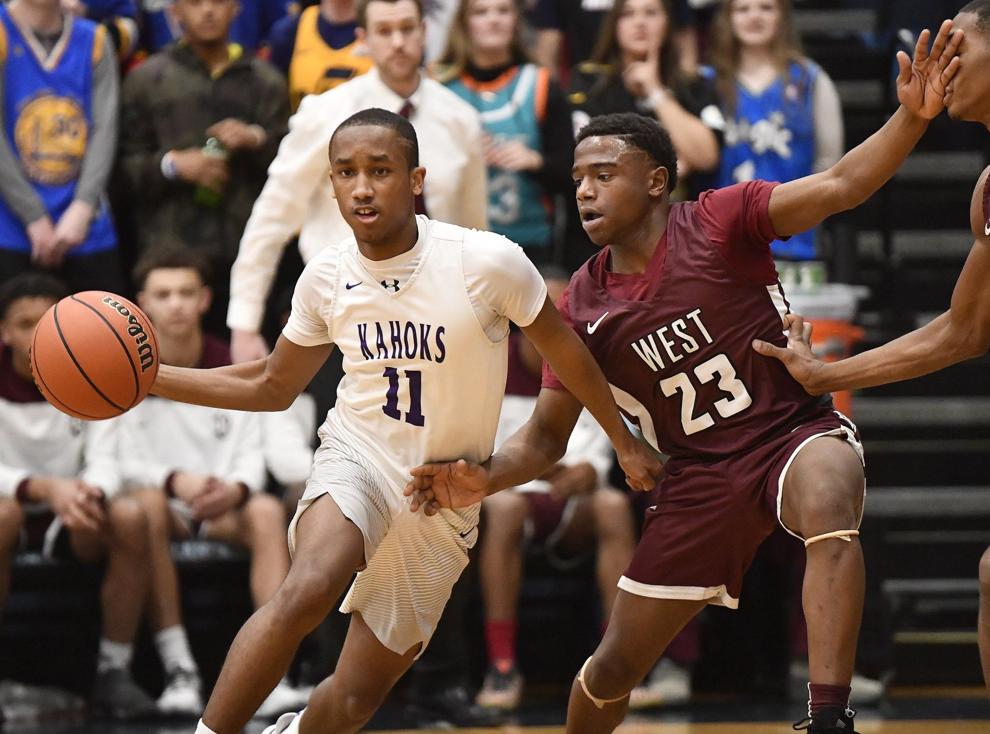 Belleville West vs Collinsville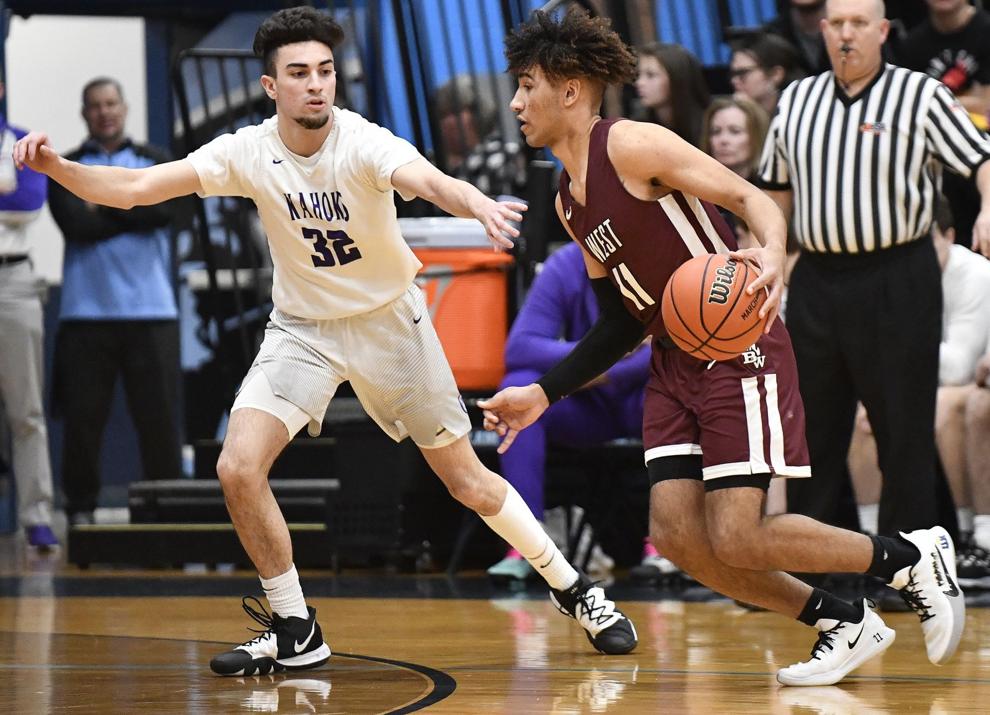 Belleville West vs Collinsville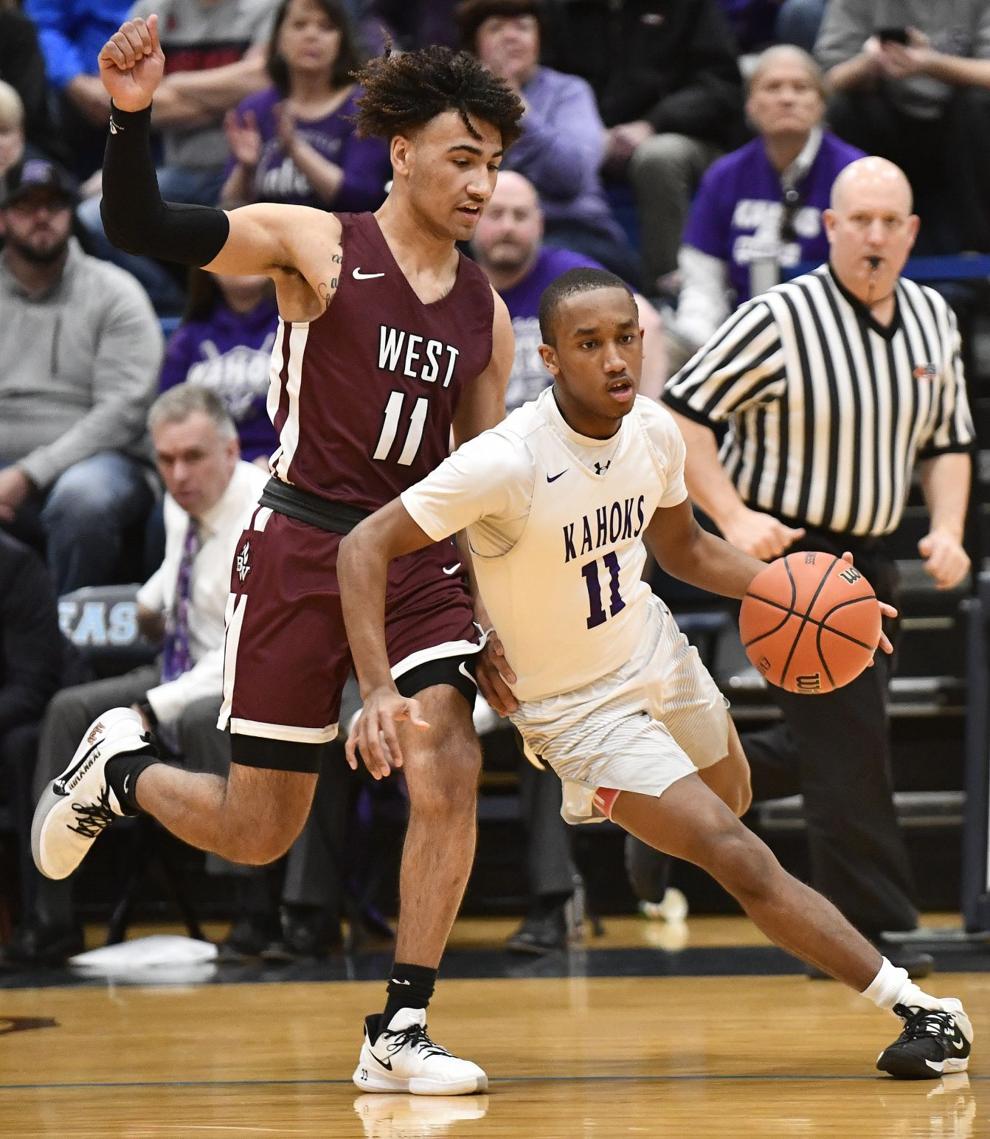 Belleville West vs Collinsville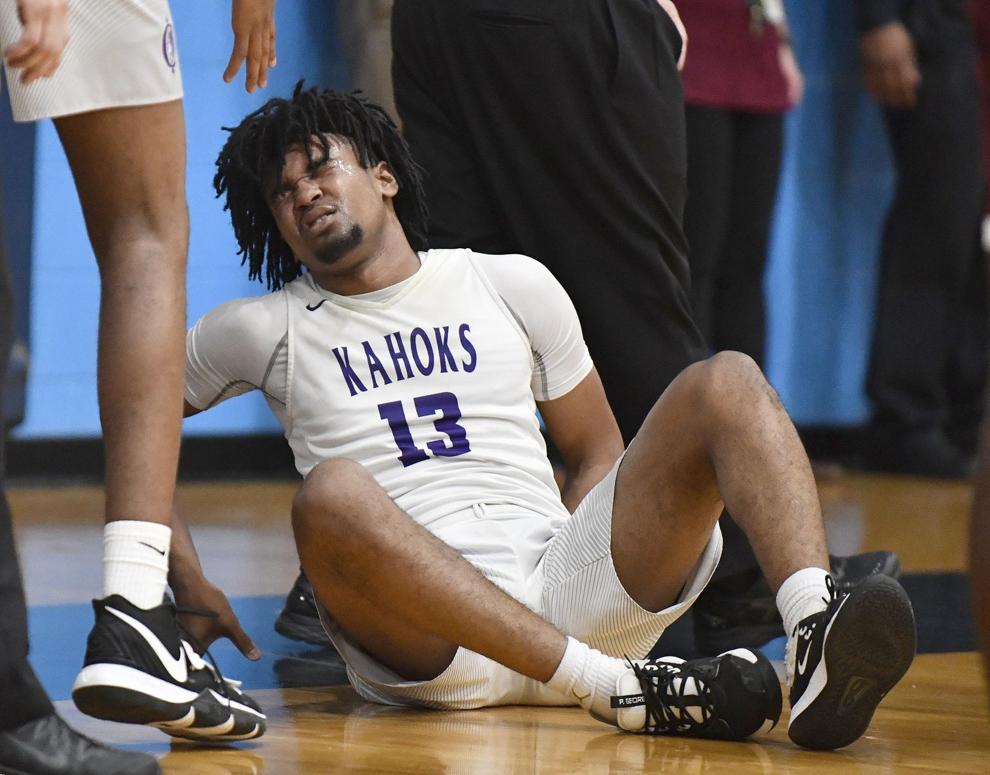 Belleville West vs Collinsville
Belleville West vs Collinsville
Belleville West vs Collinsville