EDWARDSVILLE — Ray'Sean Taylor watched the ball swirl around the rim.
The senior guard for the Collinsville boys basketball team, Taylor was prepared for the gut punch.
Chicago Morgan Park senior guard Adam Miller spent much of Saturday night knocking down long-range jumpers. His last shot, a clean look from the right wing, was an attempt at a game winner for the Mustangs.
The ball left his hands, fell halfway into the basket and then spun out just before the horn.
Collinsville held on to a white-knuckle 67-65 overtime win in the showcase game of the Edwardsville Shootout at Lucco-Jackson Gym on the campus of Edwardsville High.
"I'm not going to lie. I thought it went in," Taylor said. "But it didn't. It could have gone either way, it happened to go our way."
The No. 3 large school in the STLhighschoolsports.com rankings, Collinsville (8-0) wrapped up an impressive week with a signature win against a nationally recognized opponent. The Kahoks knocked off defending Class 3A champion and reigning Southwestern Conference champion East St. Louis on Tuesday. They beat Edwardsville on Friday and then came back and took down the Mustangs on Saturday.
"For our guards it was a long week," Collinsville coach Darin Lee said. "They pretty much went the distance in all three games. I think we're probably going to take a few days off to get their legs back."
If there was any fatigue, Taylor and senior Cawhan Smith didn't show it. Taylor was the best all-around player on the court all night. He finished with 24 points, 11 rebounds and handed out six assists. He hit 14 of his 16 free throws and played all 36 minutes.
Taylor brought a confidence to the court for the Kahoks. Morgan Park can intimidate opponents in the pregame layup line with their name recognition and history. Collinsville was having none of it.
"We've got too much heart to be scared of anybody," Taylor said. "We've played the top teams in the state our whole careers. My freshman year Edwardsville was on top. My sophomore and junior years we played Belleville West and East St. Louis. We're not scared of nobody. We're going to go out there and compete."
Senior center Keydrian Jones was clutch for the Kahoks. The 6-foot-7 Jones delivered 14 points and hauled in nine rebounds, five on the offensive end. Those second chances often turned into putback buckets for the big man.
"He's very skilled at that," Lee said.
Jones fouled out with 18.6 seconds to play in regulation with the Kahoks trailing 60-59. His fifth foul stopped the clock and sent Morgan Park's Isaiah Burrell to the free throw line for the one-and-one bonus free throws. Burrell missed his first one and Collinsville corralled the loose ball. Taylor came down the other way and his runner was off the mark, but in the ensuing scrum Collinsville junior forward David Granger was bumped in the back and awarded two free throws. The first missed, but he buried the second one to tie the game at 60 with 5.7 seconds to play in regulation. It was Granger's only point of the night.
Morgan Park raced the other way to get a look, but Granger blocked the Mustangs' runner to send the game into overtime.
Junior forward Nate Hall scored the first four points of the extra period to give the Kahoks the largest lead of overtime. Hall finished with 15 points and five rebounds.
Morgan Park never led in overtime but trailed by two after Taylor hit one of two free throws with 15.9 seconds remaining. Miller got a quality look before the buzzer. The packed stands let out a gasp when the ball left his hands only to see it fall down and pop out.
"It's my 31st year, I've seen them go in and seen them go out," Lee said. "When it's in the air it is what it is. It's either elation or just a punch to the gut."
Miller finished with a game-high 32 points, hit six 3-pointers and grabbed two rebounds. As a team Morgan Park (4-2) was credited with five total assists.
Senior guard Marcus Watson Jr. had 10 points, five rebounds and two assists. Burrell was a monster on the glass as he collected 13 rebounds and scored nine points.
After watching two league foes win state championships last season, two teams they beat in conference play, the Kahoks have sky-high expectations this season. Finding a way to pull out a win over a powerhouse like Morgan Park will only give them more confidence as the winter grinds on.
"They say we can't beat the teams in Chicago. We had to prove to them we can," Taylor said. "We came out on top, it was fun."
Collinsville vs. Morgan Park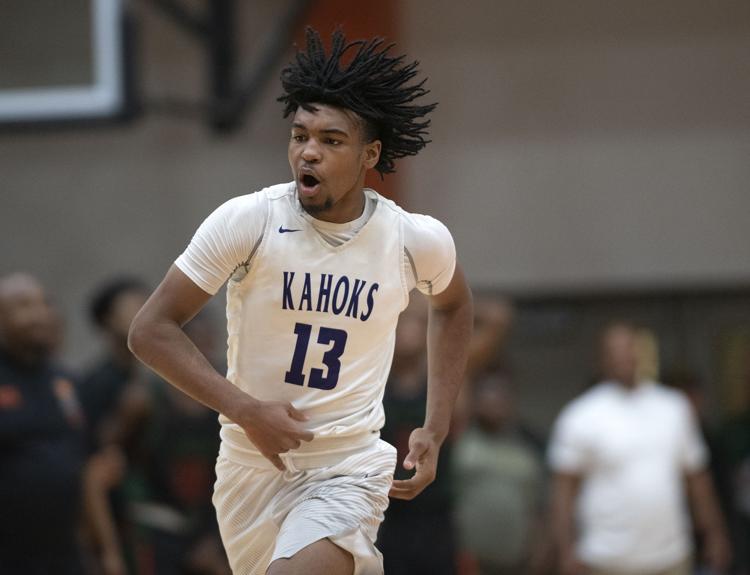 Collinsville vs. Morgan Park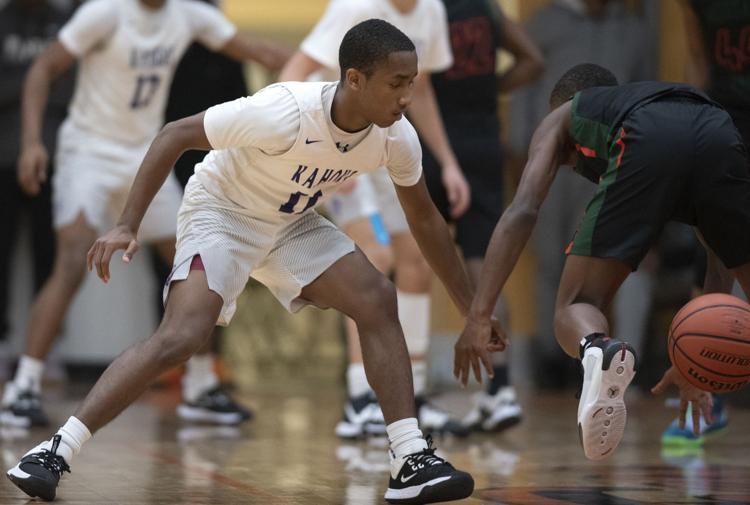 Collinsville vs. Morgan Park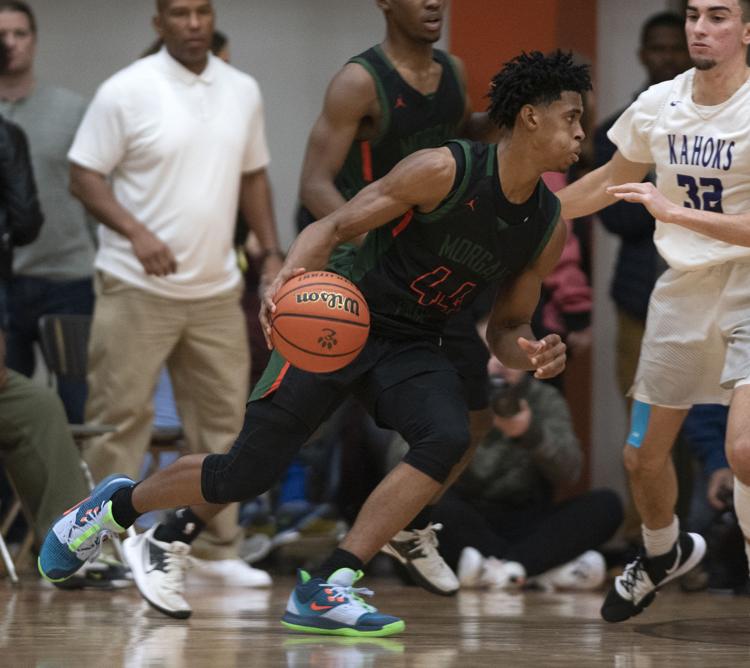 Collinsville vs. Morgan Park
Collinsville vs. Morgan Park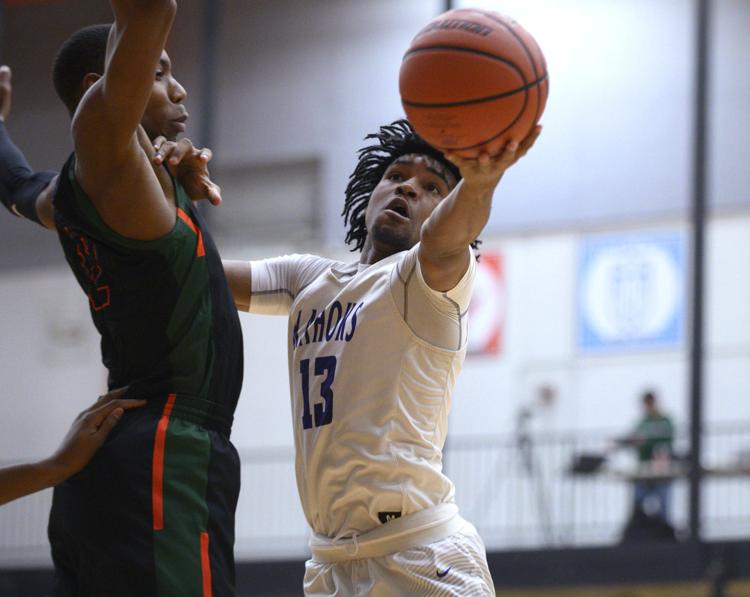 Collinsville vs. Morgan Park
Collinsville vs. Morgan Park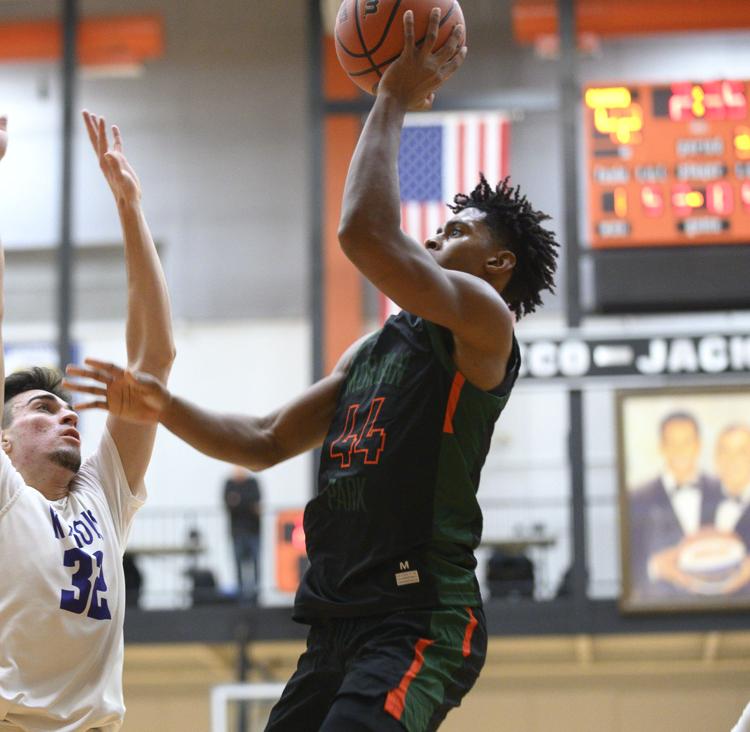 Collinsville vs. Morgan Park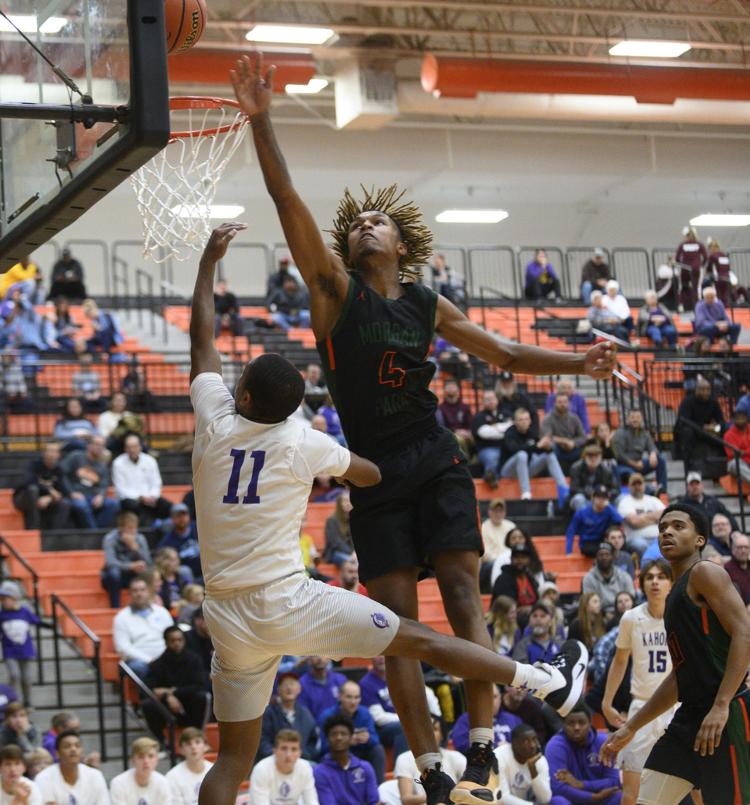 Collinsville vs. Morgan Park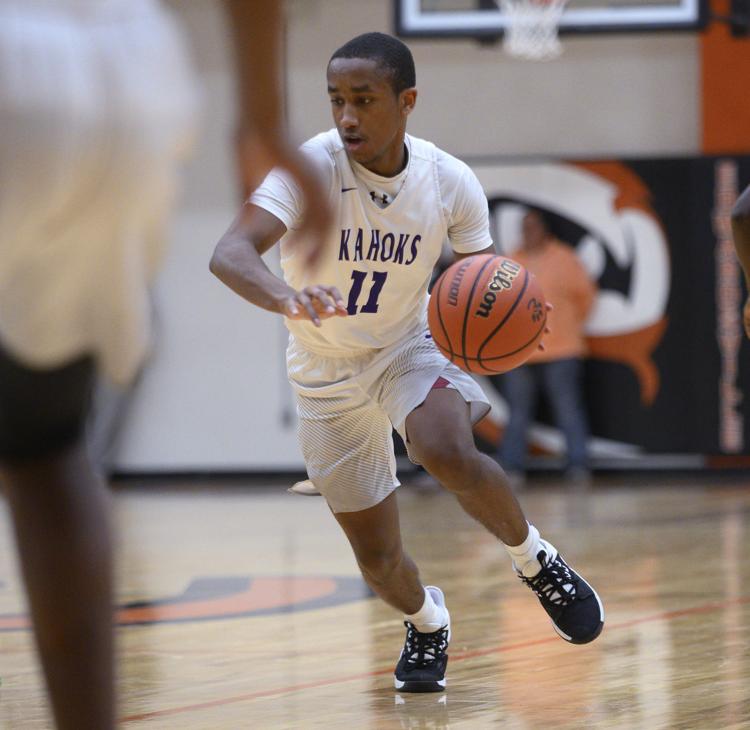 Collinsville vs. Morgan Park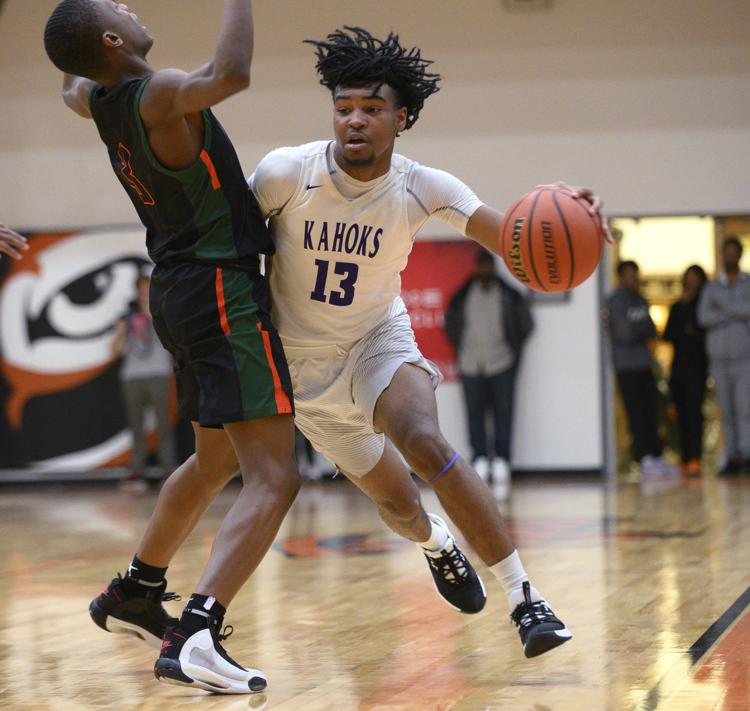 Collinsville vs. Morgan Park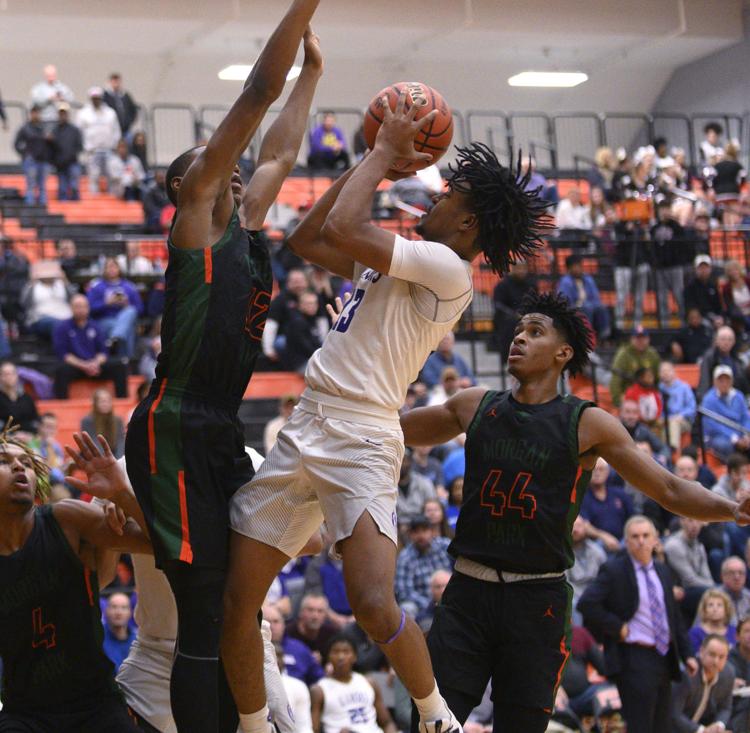 Collinsville vs. Morgan Park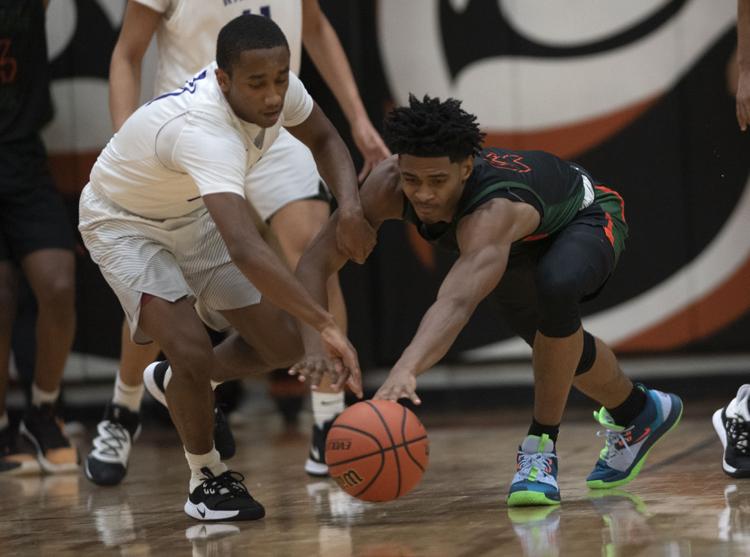 Collinsville vs. Morgan Park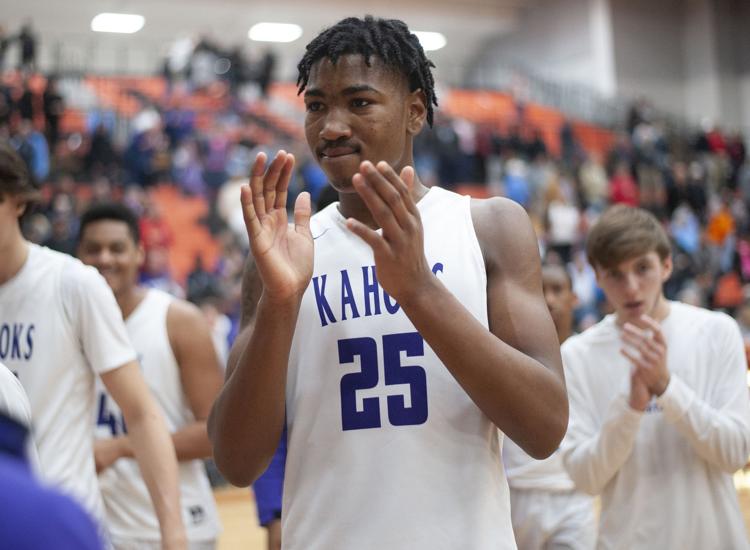 Collinsville vs. Morgan Park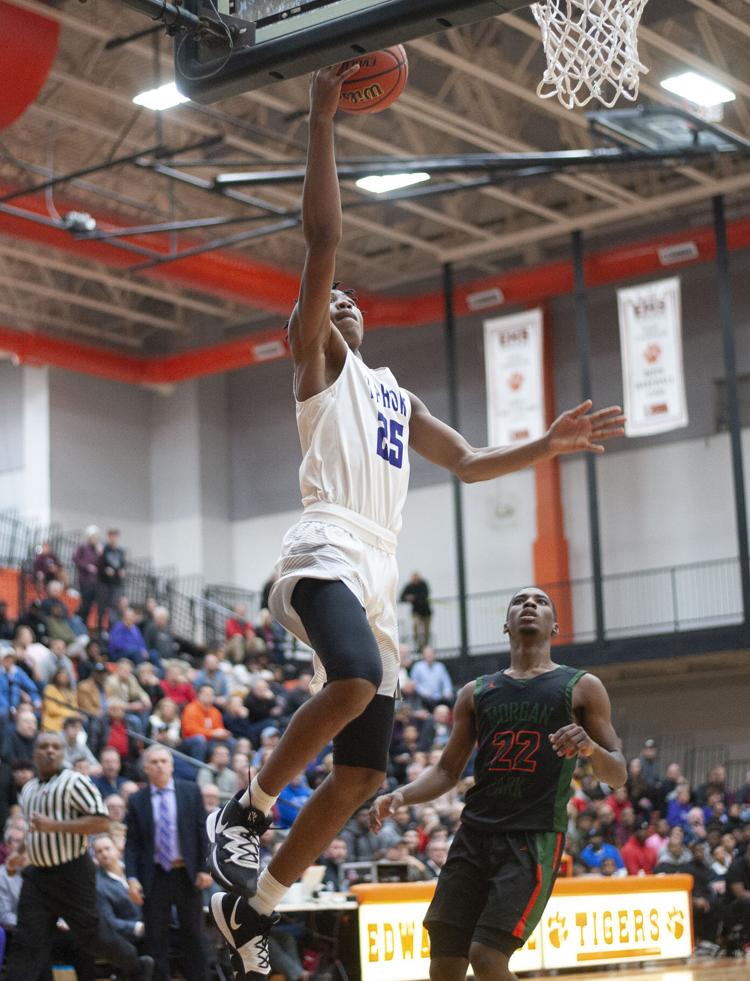 Collinsville vs. Morgan Park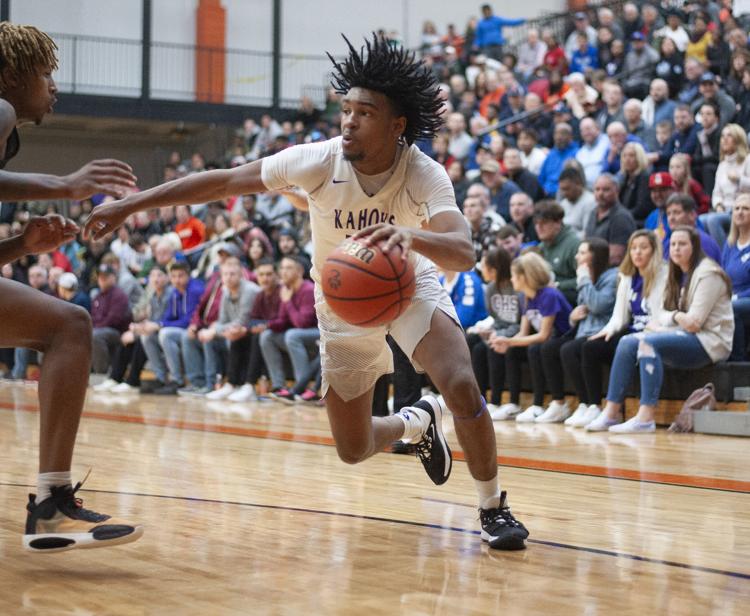 Collinsville vs. Morgan Park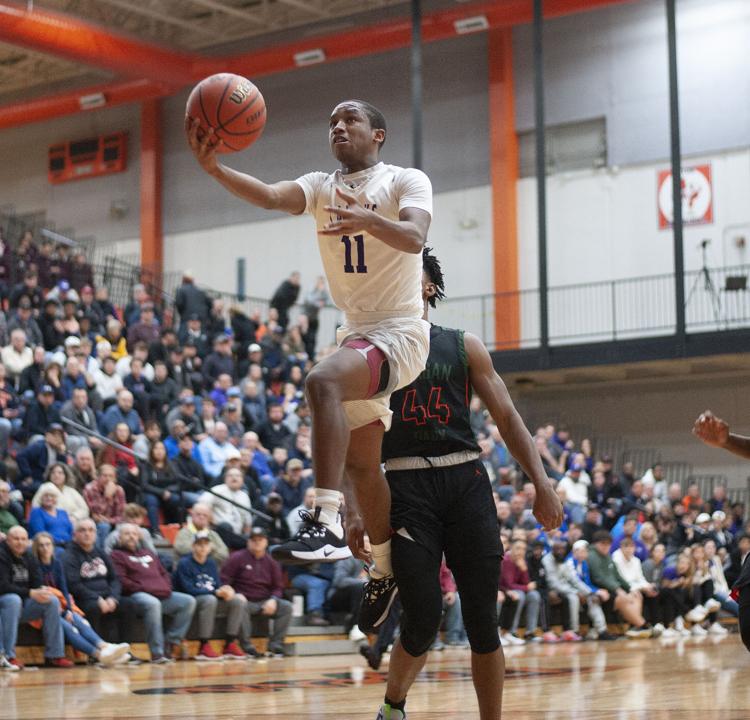 Collinsville vs. Morgan Park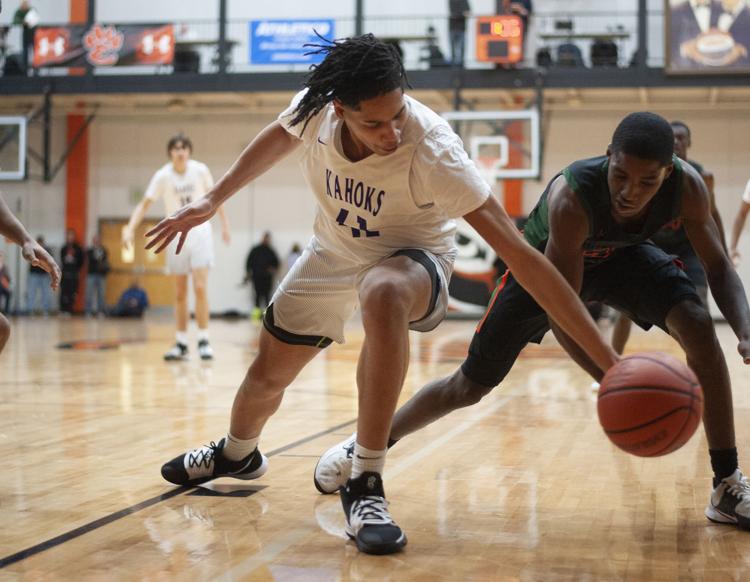 Collinsville vs. Morgan Park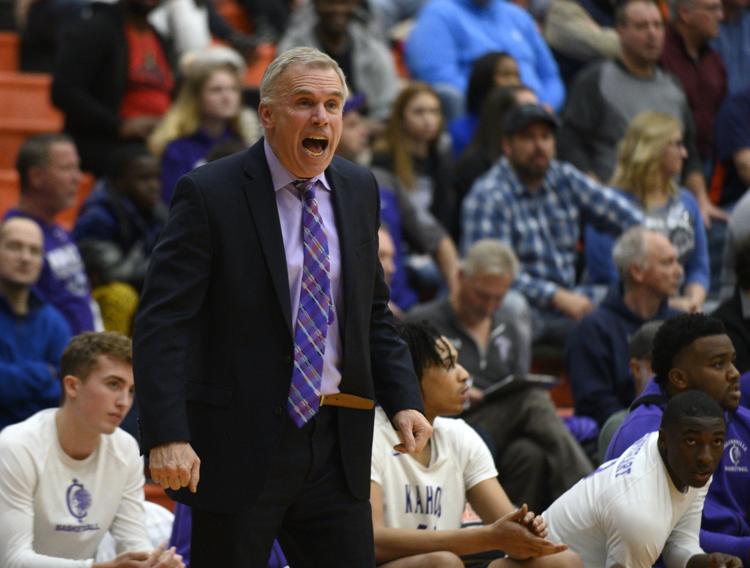 Collinsville vs. Morgan Park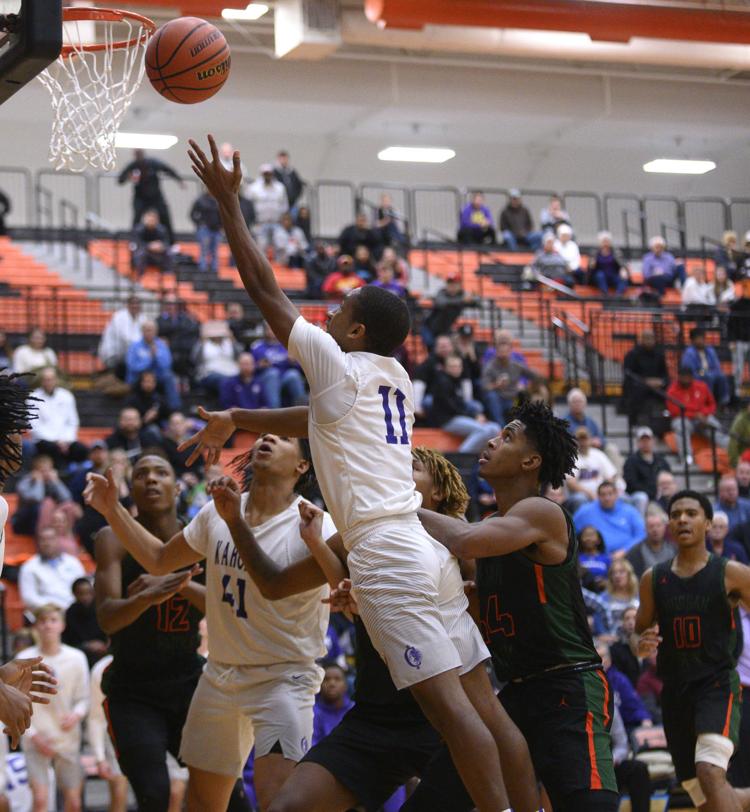 Collinsville vs. Morgan Park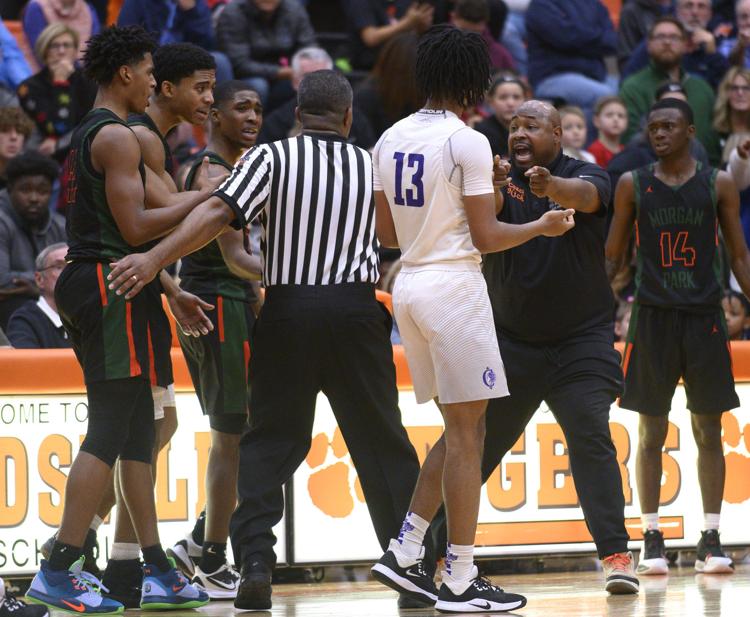 Collinsville vs. Morgan Park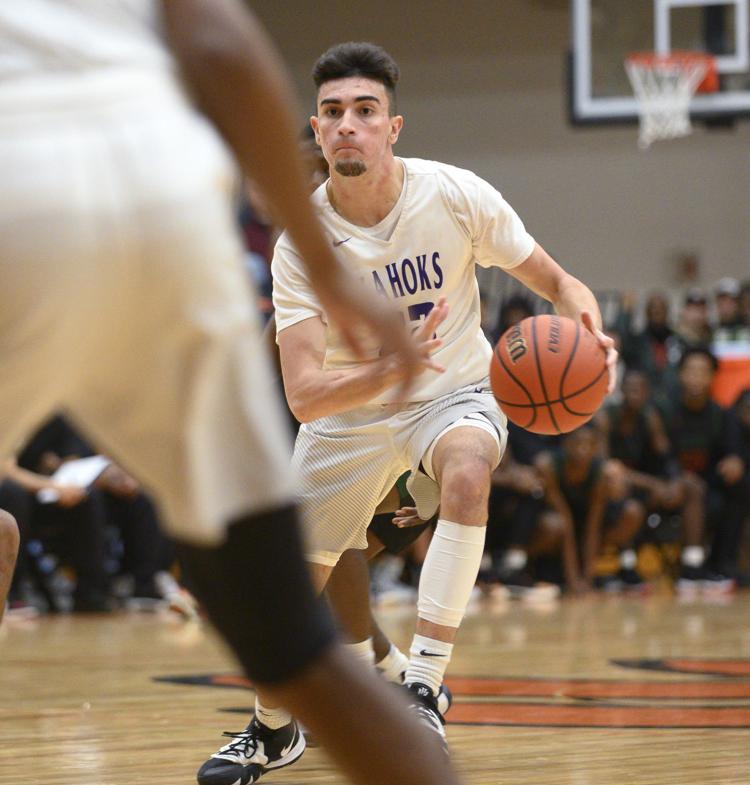 Collinsville vs. Morgan Park
Collinsville vs. Morgan Park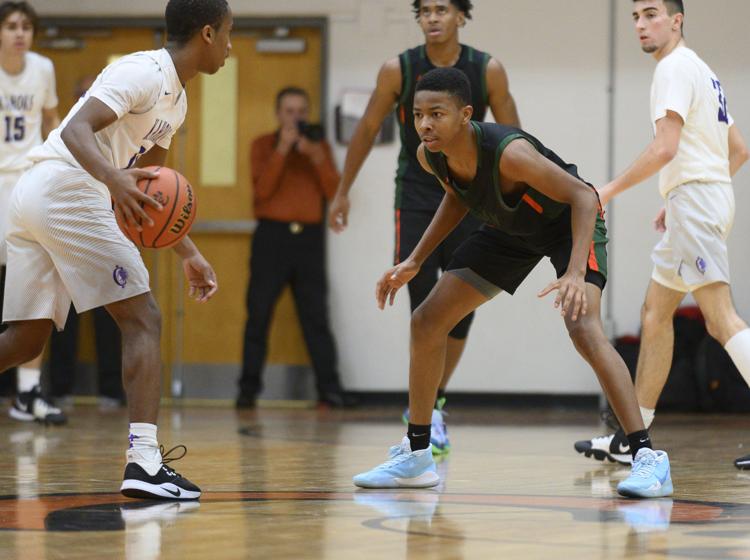 Collinsville vs. Morgan Park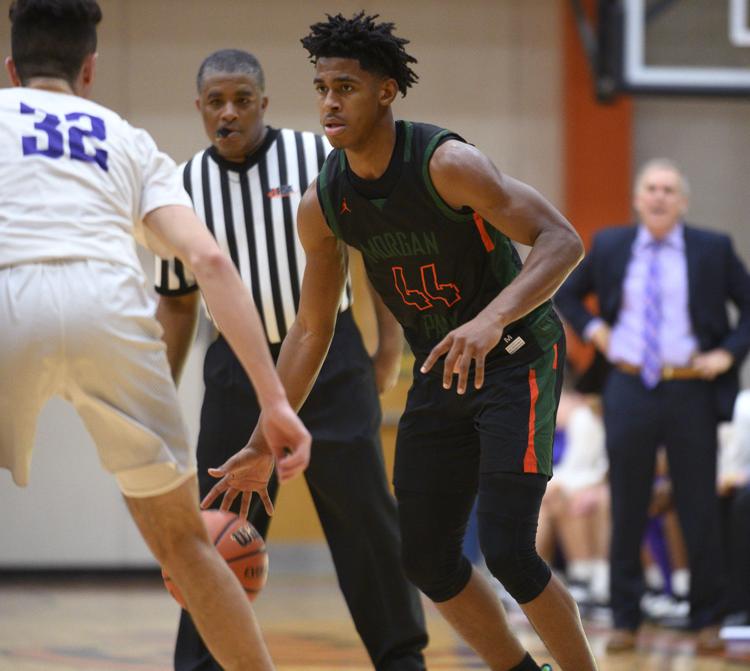 Collinsville vs. Morgan Park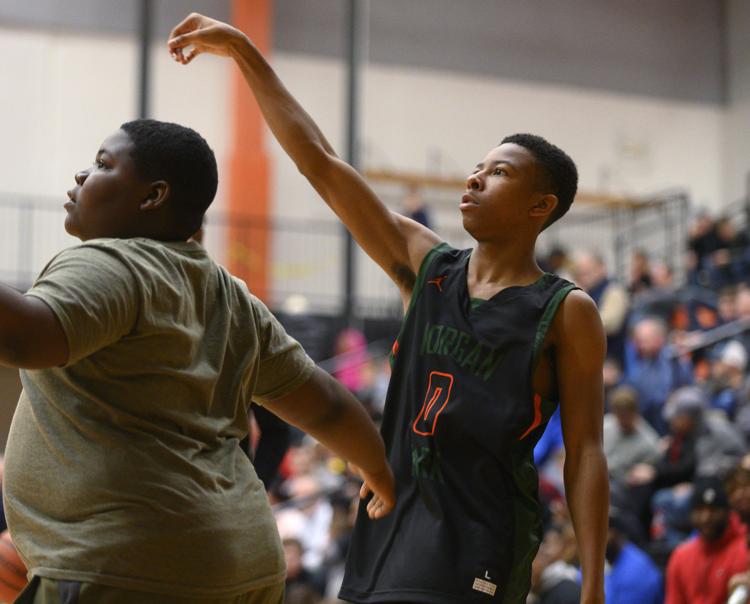 Collinsville vs. Morgan Park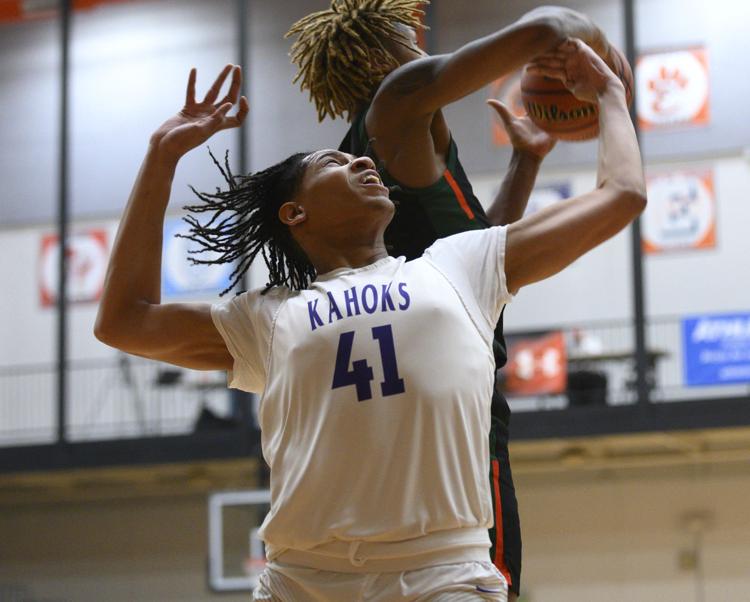 Collinsville vs. Morgan Park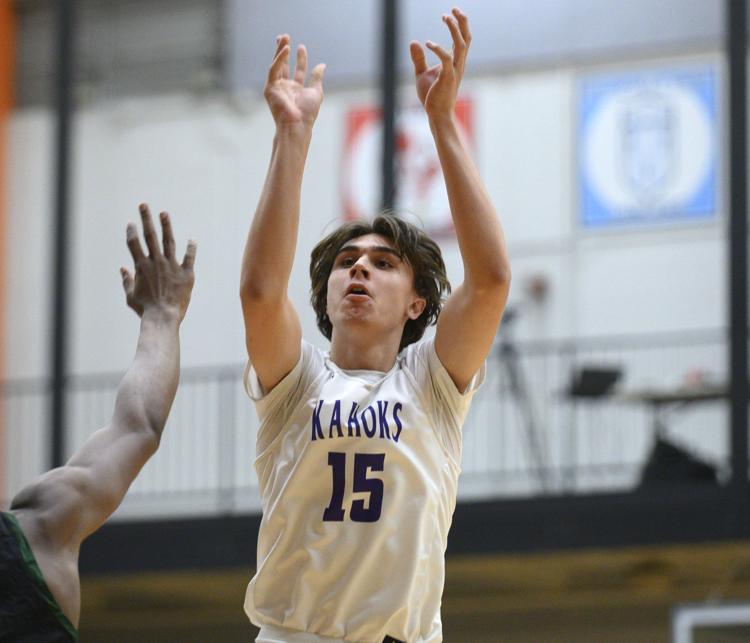 Collinsville vs. Morgan Park