CREVE COEUR — Brennan Lovette took a cue from his coach.
A sophomore swingman for the De Smet basketball team, Lovette downplayed a win seven years in the making Friday night.
"It means a lot but it's just another game," he said. "We move on to tomorrow but it was a good win for us."
A statement win more like it.
De Smet turned a nip and tuck defensive struggle into a runaway win as it beat Metro Catholic Conference rival CBC 61-45 at home. It's the first win for the Spartans over the Cadets since March 1, 2013 at Parkway Central and ended a 16-game losing streak to their rival.
"No. 1 it's January. We already know we're going to see them in March, it's there," De Smet coach Kent Williams said. "It's Round 1. We've got three rounds with them. It's a confidence builder for us. We're getting there. We're becoming the team we've been trying to become."
The No. 7 large school in the STLhighschoolsports.com rankings, De Smet (9-3 overall, 2-0 league) made its hay in the first half on the defensive end.
The Spartans snuffed out the Cadets scoring opportunities in the half-court with outstanding defense. Senior guard Michael Skoff was tasked with checking CBC senior guard and North Carolina signee Caleb Love. Love buried his first 3-point attempt to give the Cadets a 3-0 lead. It was his only long-range shot of the night that fell as he was held to 15 points and finished with three rebounds and four steals.
CBC sophomore point guard Robert Martin scored four points and sophomore guard Larry Hughes II was held scoreless after he was in and out of foul trouble much of the game. He was assessed his second personal foul of the game and then was given a third personal when he and De Smet junior guard Thomas Redmond were hit with double technical fouls with 6 minutes and 30 seconds to play in the second quarter.
With two of its best scoring options shutdown, the Cadets still managed to hang around and trailed 22-20 at halftime.
De Smet's offense put them away in the third quarter. The Spartans limited the Cadets' second-chance points by cleaning up on the glass. Both junior posts Yaya Keita (6-foot-9) and Sekous Gassama (6-foot-10) used their size to disrupt CBC's drives to the basket, then pulled down the rebounds or loose balls to kick-start De Smet's transition offense.
The Spartans buried four 3-pointers in the third quarter alone to balloon their lead to 45-33 headed into the fourth.
Keita finished with eight points and six rebounds. Gassama had four rebounds and two blocks before fouling out.
Lovette was huge for the Spartans as he came off the bench to score 13 points and grab eight rebounds. He was crucial as De Smet handled CBC's full-court pressure defense more often than not. The Cadets turned the Spartans over in spurts but the 6-foot-5 Lovette provided a nice calming influence on the court whether he was handling the ball or moving it to the open man.
"He's been that way his whole life. He's not trying to be fancy, not trying to do anything out of his skillset," Williams said. "Just having an idea of how to play. The one thing we worked on a lot was how to beat the press. That was our crutch the last few years. These guys showed they could do it."
Sophomore point guard Brian Taylor was strong for De Smet as he finished with 15 points and six rebounds. Skoff finished with seven points and five rebounds.
The No. 3 large school, CBC (7-5, 1-1) will not go undefeated in the MCC in back-to-back seasons. The reigning league champions, the Cadets got 12 points, six rebounds and three steals from junior guard Chevalier Brenson.
It was the first loss to De Smet for CBC coach Justin Tatum, who was hired after the 2013 season.
Tatum declined comment after the game.
It was De Smet's first win at home over CBC since January 20, 2012 and it came in front of a standing-room only crowd. The gym was electric and boosted the young Spartans who have just one senior, Skoff.
"Friday night has to be like this. We're the show you need to see," Williams said. "Come see our guys. We've got guys that can play. We've got good kids on the court, they're fun to coach."
The Spartans don't get to enjoy their victory long. They have a tough task on Saturday when they take on Collinsville at the Highland Shootout. The No. 1 large school, Collinsville provides plenty of challenges.
But so did CBC for so long.
"We have to keep this energy and transfer it over to tomorrow and hopefully get the job done," Taylor said. "
CBC vs. De Smet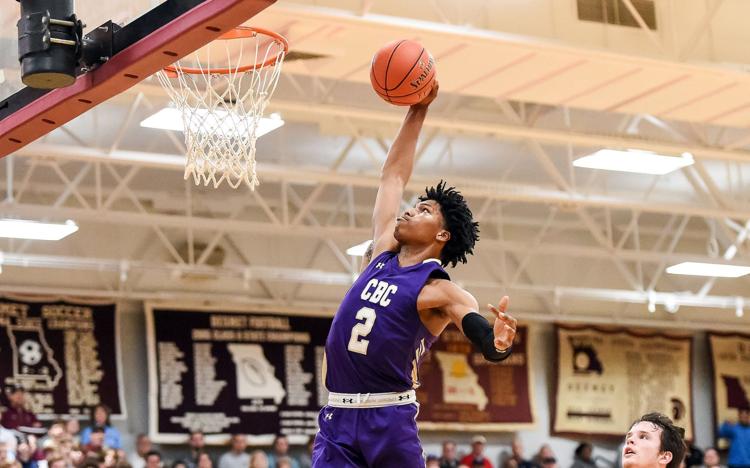 CBC vs. De Smet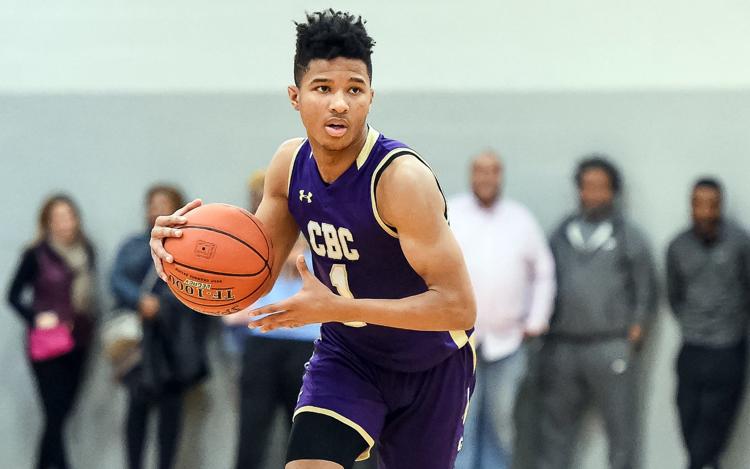 CBC vs. De Smet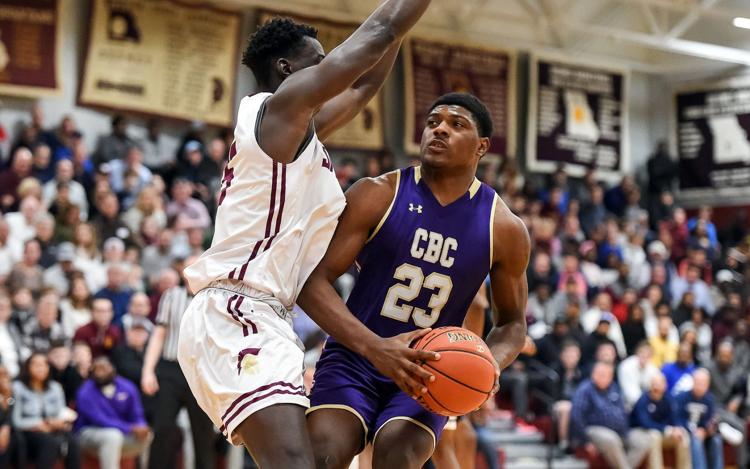 CBC vs. De Smet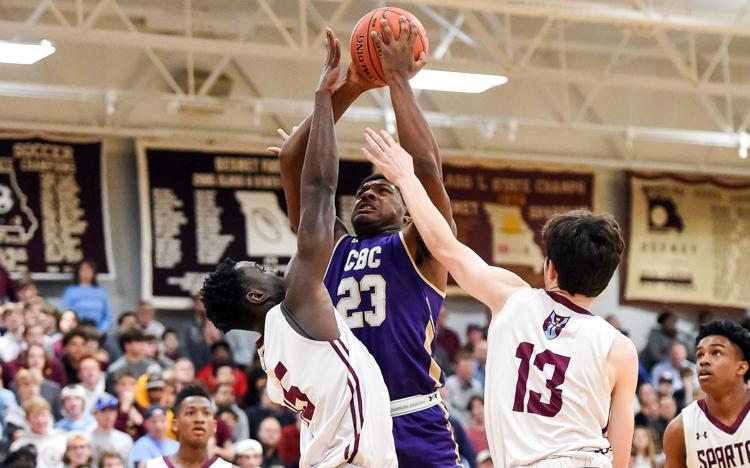 CBC vs. De Smet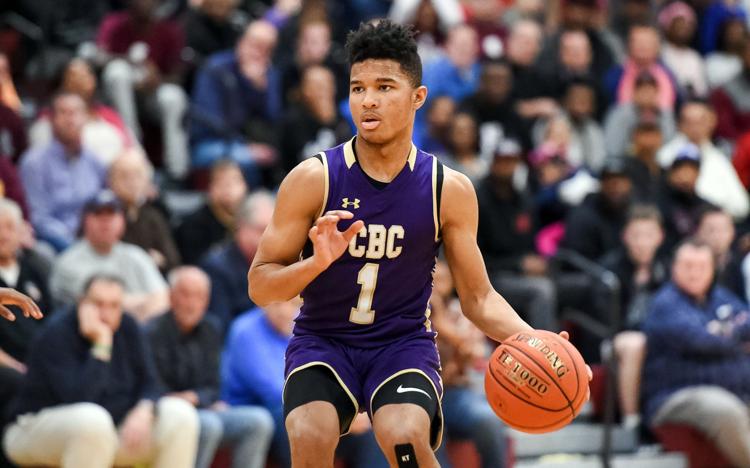 CBC vs. De Smet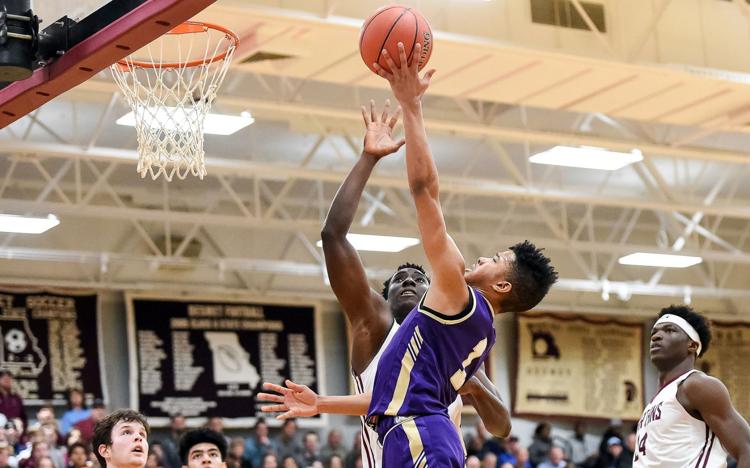 CBC vs. De Smet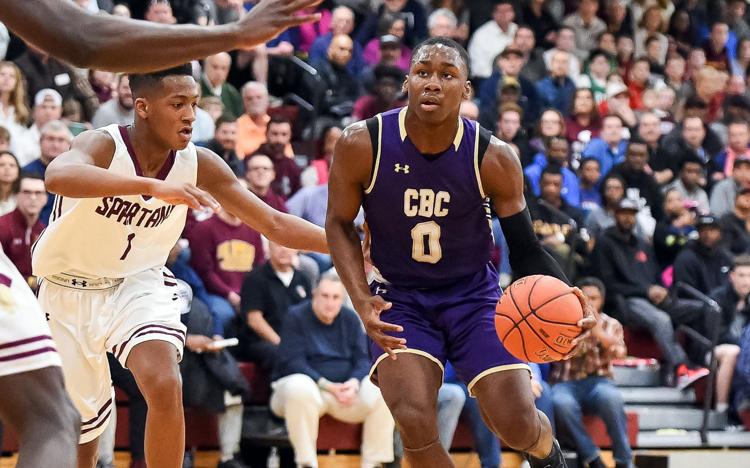 CBC vs. De Smet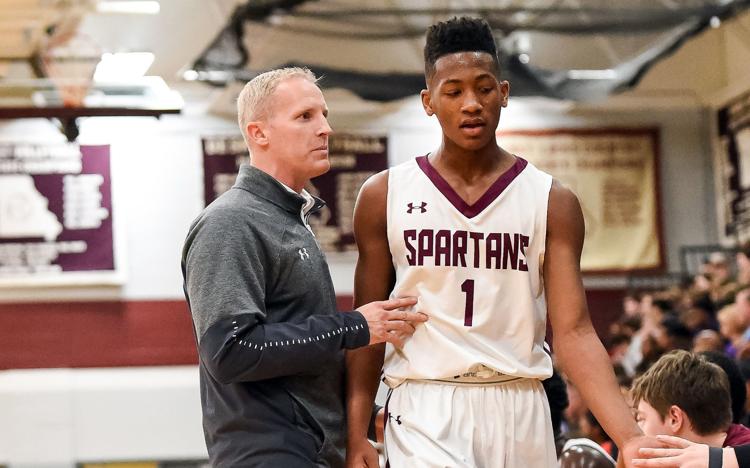 CBC vs. De Smet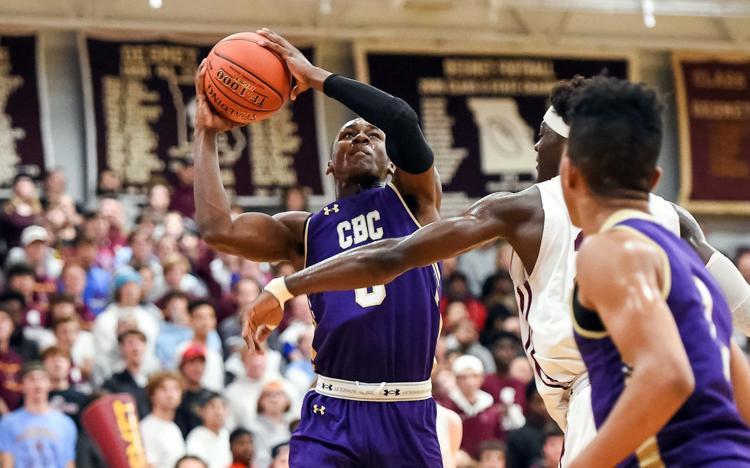 CBC vs. De Smet
CBC vs. De Smet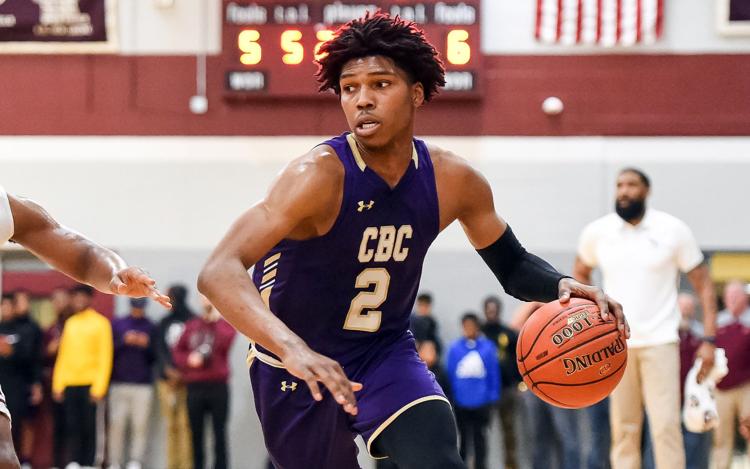 CBC vs. De Smet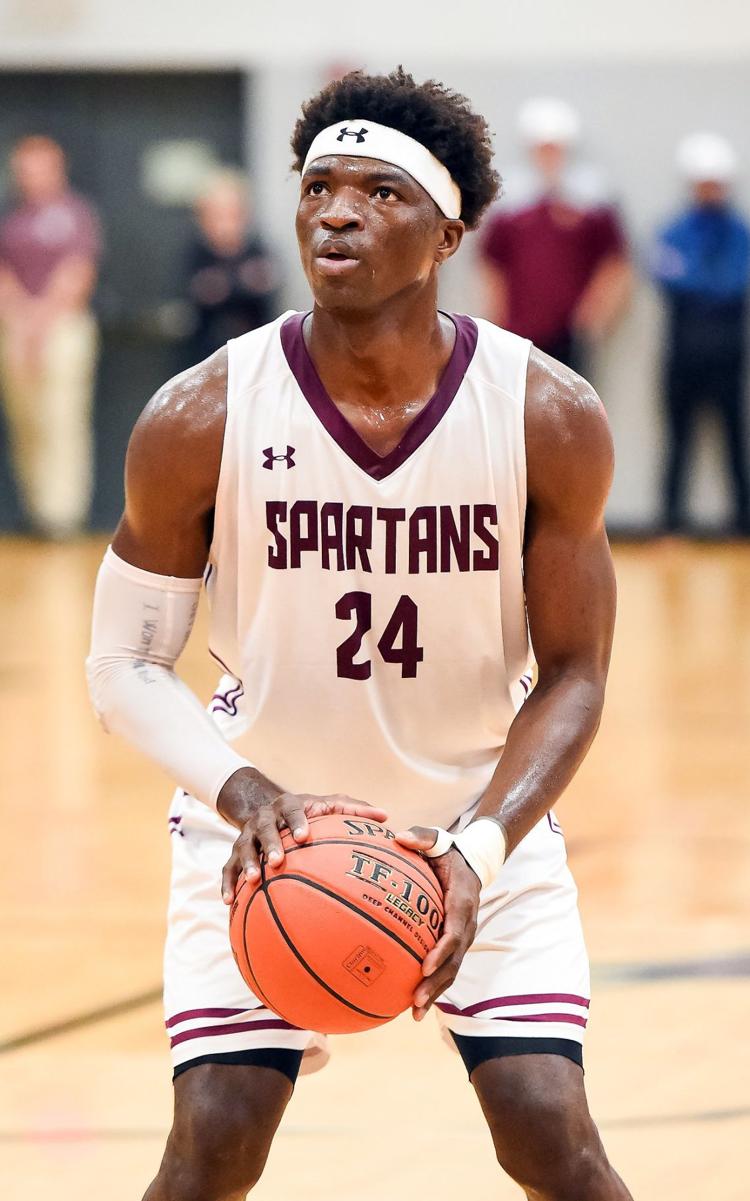 CBC vs. De Smet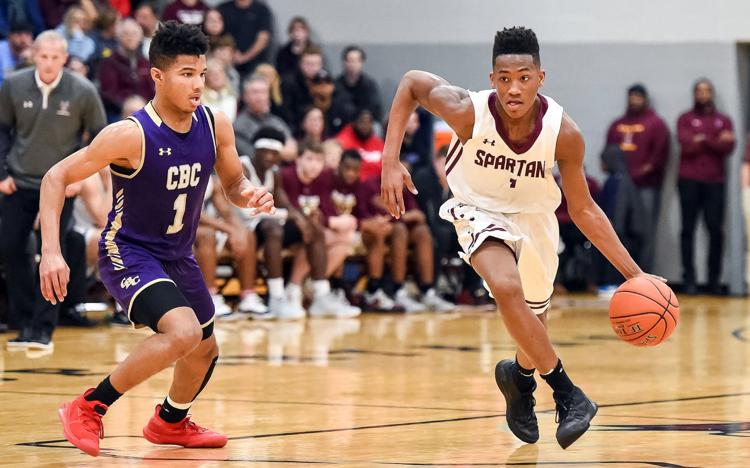 CBC vs. De Smet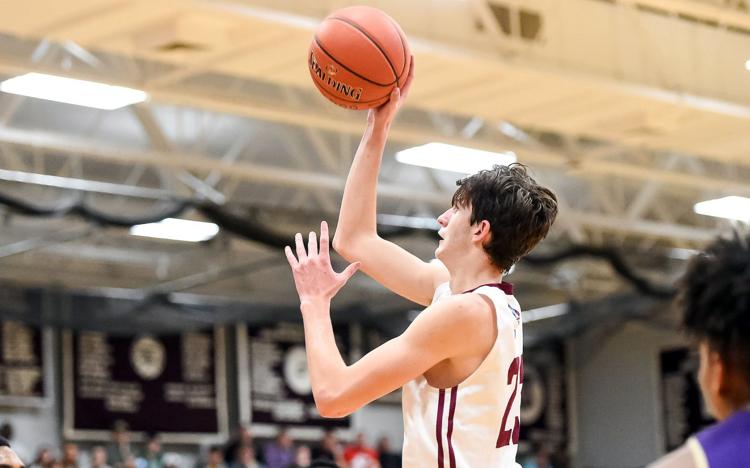 CBC vs. De Smet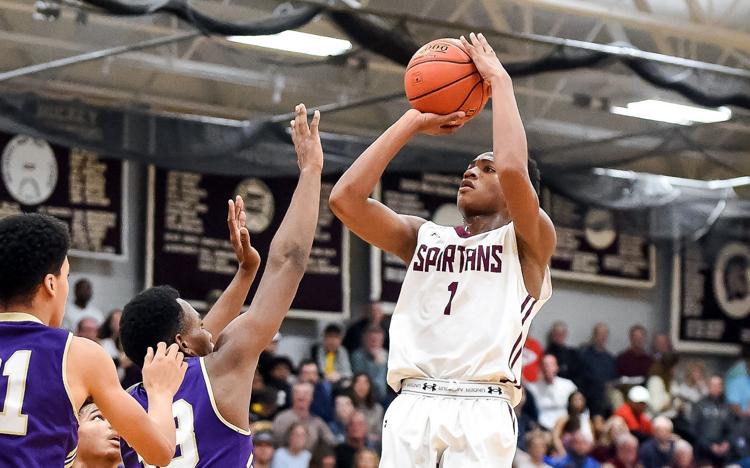 CBC vs. De Smet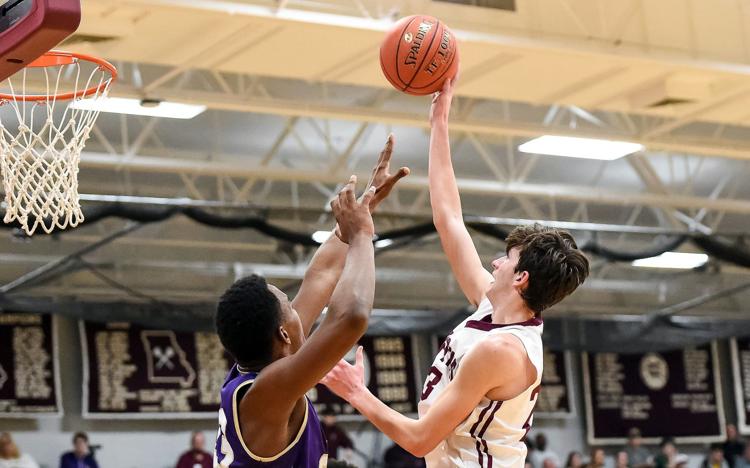 CBC vs. De Smet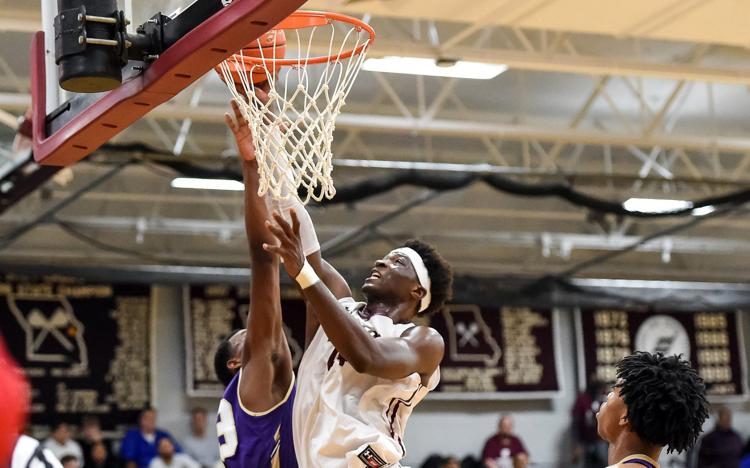 CBC vs. De Smet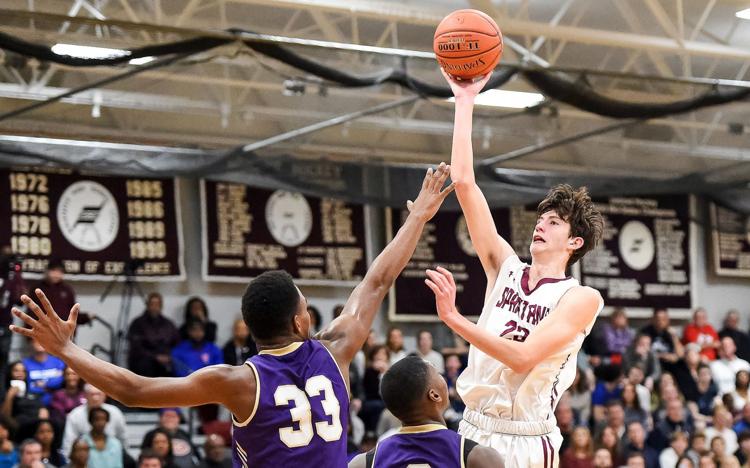 CBC vs. De Smet
CBC vs. De Smet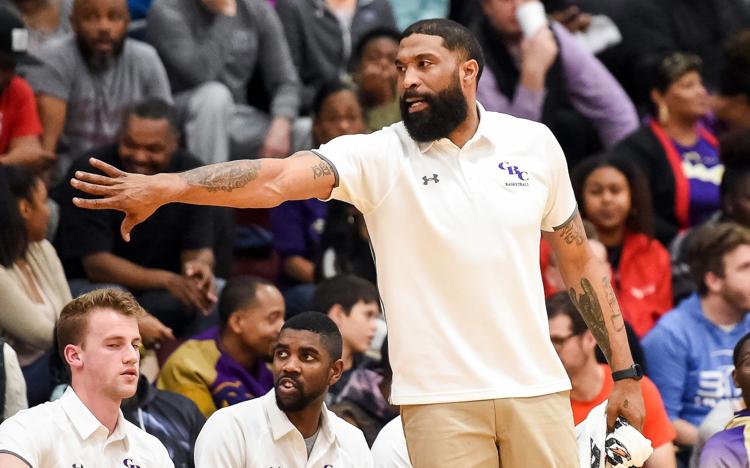 CBC vs. De Smet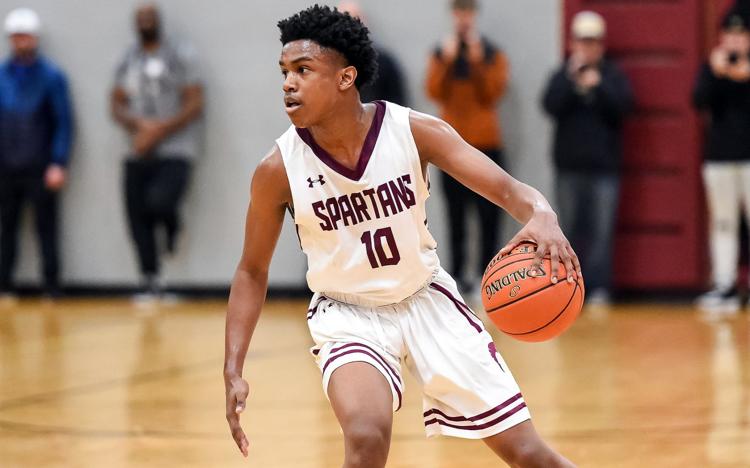 CBC vs. De Smet