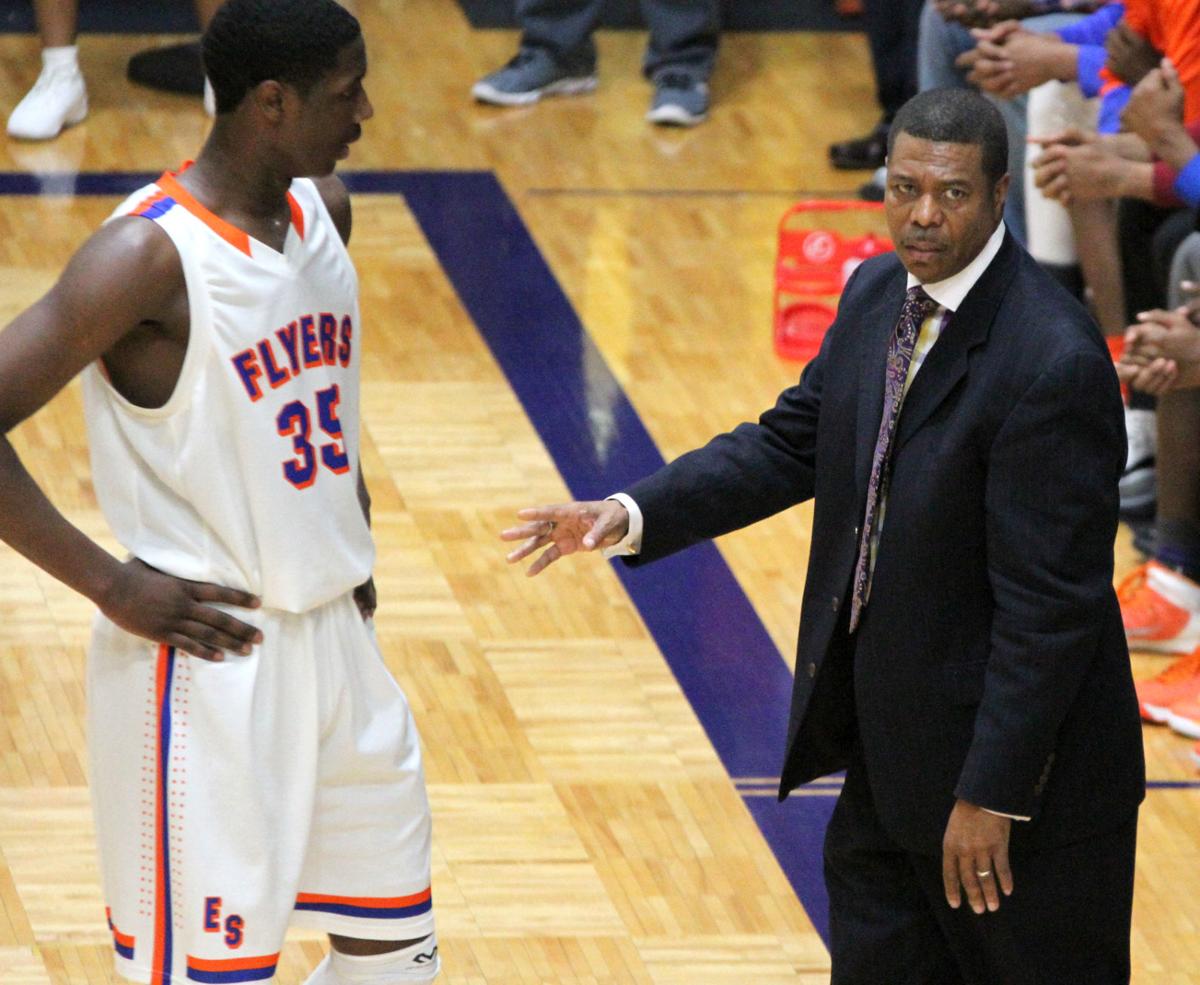 BELLEVILLE • Host Belleville West kept it close, trailing by just 10 points at halftime, but East St. Louis' depth and talent was too much and led to a lopsided second half and 66-45 victory Tuesday in a Class 4A regional semifinal at West.
A total of 12 Flyers made it into the scorebook while earning a place in the regional championship Friday against Collinsville.
The No. 2 team in the STLhighschoolsports.com final regular season large-schools rankings was led by sophomore Jeremiah Tilmon with 13 points while junior Patrick Baxter and Karon Randolph added 10 points apiece. None of the three played much in the fourth quarter.
"The kids played hard," Flyers interim coach Hank Harris said. "Belleville West did a great job preparing for us, but our kids had great practices on Saturday and Monday. Our best two of the year. We came out and worked hard on the defensive end. This is a good win for us."
The Flyers (20-6) have won 10 of their past 11 game and have won all 15 games against Southwestern Conference foes this season. Looking ahead to Friday, the Flyers beat Collinsville in both meetings this season by an average of 11.5 points, including an 80-69 victory Friday on the road in the regular season finale.
West closed out its season 9-19. Sophomore Tyler Dancy scored a team-high 13 points to lead the Maroons.
Seniors Will Presson and Eugene Jones closed out their careers, with each scoring 11 points. Senior Demond White also played his last game, chipping in six points.
"They were really active inside and we didn't really have an answer inside for them," West coach Joe Muniz said. "We had to have a lot of things go right for us to win this game and we didn't have enough things go right."