The 48 hours of basketball mania that is the Norm Stewart Classic will have plenty of metro area teams front-and-center at the newly revamped event.
The Classic, in its 12th year, will make the move from the Southwell Complex at Columbia College to Mizzou Arena from Dec. 6-8.
A pair of local boys teams will be on center stage when they compete in games aired nationally on ESPNU Saturday morning. St. Louis Christian will face defending Oklahoma Class 6A champion Booker T. Washington at 7 a.m. before Mehlville and Tolton Catholic square off at 9 a.m.
St. Louis Christian coach Casey Autenreith said the opportunity to showcase his program against top-notch competition will be a unique opportunity.
"We are extremely excited to be part of such a prestigious event like the Norm Stewart Classic and on such a big platform as ESPNU," Autenreith said. "I think it's a great opportunity for our program, but also for Missouri (high school) basketball in general."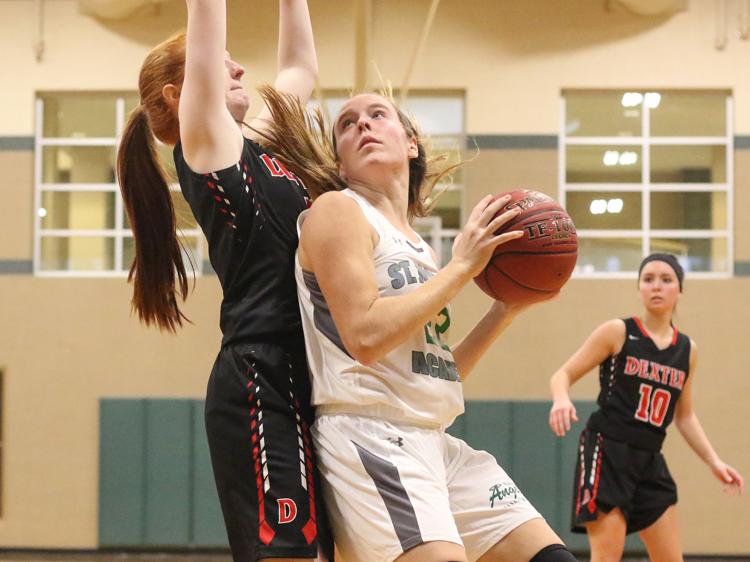 St. Joseph's, as it has for the last 12 seasons, will be among the 11 Bi-State area teams competing in the 48-team tournament, which starts at 5 p.m. Friday with games every two hours, minus a three-hour gap following the second nationally televised contest.
Angels head coach Julie Matheny has coached St. Joseph's in every Classic since its inception. The Angels will play Tolton at 1 a.m. Saturday. 
"I think we were one of the first teams in it, us and Rock Bridge," Matheny said. "I love it. It's something different. It's something that changes up things and it's something kids can (remember). They get to tell people they played a game at 1 a.m. It's a great event with Norm and the history. The fact that we get to represent St. Joseph's makes it special. Not to take away from the pure sport of it, but it's also about the marketing of the game. Things like this are what players look for in a place they want to go to school for the exposure they can get."
Matheny is honored each time her squad is invited back to the prestigious event year-after-year, and has made sure St. Joseph's has never missed, even if the schedule needs to be tweaked.
"One time, the question arose as to whether we could make this work," Matheny said. "I was like, 'Without a doubt, we'll make it work' before we wouldn't attend. That's because of the MBCA and Norm and all he has done for cancer (research). This is about more than just the game itself."
The event, named in honor of former Missouri men's basketball coach and National College Basketball Hall of Famer Norm Stewart, is moving to Mizzou Arena for the first time in its history.  It will have a special impact for the man who helped the Tigers win 634 games in 32 seasons at the helm.
"It's great that it is coming here," the 84-year-old Stewart recently told the Columbia Tribune. "To have it in (Mizzou Arena) is special because that just heightens the anticipation."
Other games involving St. Louis area schools include: Incarnate Word vs. Blue Springs at 7 p.m. Friday; Hazelwood Central girls vs. Jefferson City at 9 p.m.; Wentzville Liberty boys vs. Liberty North at noon Saturday; East St. Louis boys vs. Raymore-Peculiar at 6 p.m.; Bishop Miege vs. Cardinal Ritter boys at 8 p.m.; Glendale vs. East St. Louis girls at 2 a.m. Sunday; Rock Bridge vs. Webster Groves boys at 2 p.m. and Whitehaven (Tenn.) vs. Trinity Catholic boys at 4 p.m., to close out the event.
Games featuring teams from outside the St. Louis area include: East Buchanan vs. Clarksville (Tenn.) Academy boys at 5 p.m. Friday; Centralia vs. Mexico boys at 11 p.m.; Harrisburg vs. Calvary Lutheran boys at 3 a.m. Saturday; Columbia Independent vs. Green Ridge at 5 a.m.; Rock Bridge vs. Kickapoo girls at 2 p.m.; Hickman vs. Clarksville at 4 p.m.; Battle vs. Raytown South at 10 p.m.; Jefferson city vs. Warrensburg boys at 12 a.m. Sunday; Community vs. Ottersville boys at 4 a.m.; Community vs. Ottersville girls at 6 a.m.; Battle vs. Lincoln girls at 8 a.m.; Hickman vs. School of the Osage girls at 10 a.m. and St. Elizabeth vs. Nixa boys at noon.
The Norm Stewart Classic was founded by Gary Filbert in order to showcase student-athletes in Missouri and to help raise money for the American Cancer Society Coaches vs. Cancer program.
One player from each of the 24 games will be honored with the Gary Filbert Most Valuable Player Award.