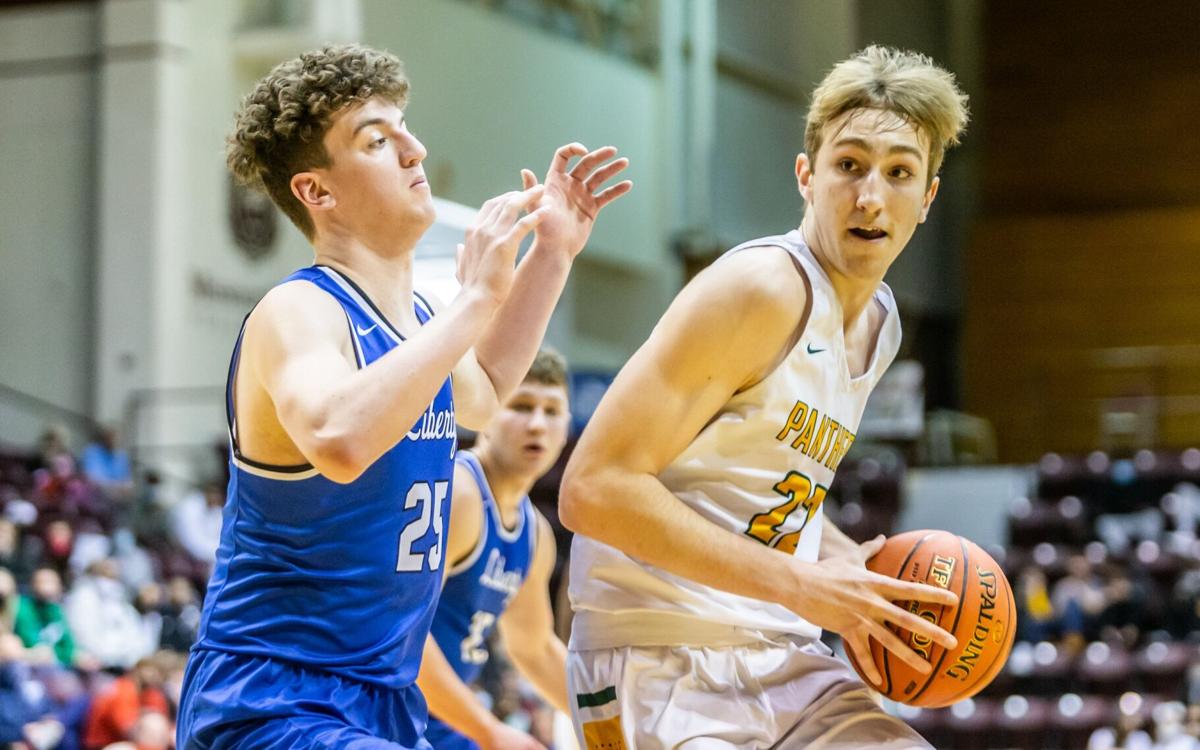 SPRINGFIELD, Mo. — Fort Zumwalt North boys basketball coach Michael Uffmann did not think 6-foot-10 center Connor Turnbull touched the ball enough in a sluggish first half, so he adjusted the plan at halftime.
"We knew we just had to play through Connor," Uffmann said.
Turnbull rewarded his coach by scoring 23 of his 28 points in a dominant second half performance, including a game-tying 3-pointer with 31 seconds remaining. But Liberty of Kansas City made one more play than the Panthers down the stretch to pull out a 53-51 victory in a Class 6 semifinal at Hammons Student Center.
Liberty (26-3) will face Kickapoo (27-2) for the Class 6 championship at 6 p.m. Saturday at JQH Arena. Fort Zumwalt North (27-3) will face Chaminade (21-2) in the third-place game.
Fort Zumwalt North, which played in its first state semifinal in school history, trailed 34-28 early in third quarter before Turnbull put on a clinical display of post moves and shooting touch.
"They weren't doubling me very often so I thought I could just go to work," Turnbull said.
He started a stretch of five consecutive baskets with a two-handed dunk on the baseline, made two spin moves in the post, scored on a putback and then drained a 14-foot turnaround jumper, part of a 17-point third quarter to put Zumwalt North ahead 39-38.
"Our bigs are coming over to us frustrated and we told them, 'You're doing a good job,' " Liberty coach Roger Stirtz said. "We usually don't say that if someone is dotting us for 17 (points) in a quarter, but honestly, that's just a compliment to (Turnbull). He is so good."
The fourth 3-pointer of the game by Javion Byers, who had a team-high 18 points, gave the Blue Jays a four-point lead early in the final frame, before a Turnbull jump hook and a straight-on, banked-in three by senior Tyler Edwards put the Panthers ahead 46-45 midway through the final quarter.
But that fortuitous glance off the glass was the last time Zumwalt North enjoyed the lead.
Junior Bennett Stirtz, who scored a season-high 27 points in the Blue Jays' sectional win against Staley, craftily entered the lane and started to make plays. Stirtz knocked down a floater and then a driving layup, both which narrowly avoided the long reach of Turnbull, to give Liberty a 51-48 lead in the final minute.
But Turnbull struck one more time, draining a contested, right-wing triple with 31.7 seconds remaining to tie the score at 51.
"I just knew if I got it, I was going to shoot it," Turnbull said of his clutch shot.
But Stirtz had one more trick up his sleeve. He drove the lane, drew Turnbull to him and dished a pass to a cutting Luke Stubbs along the baseline for the game-winner with 4.5 seconds remaining.
Despite Turnbull's presence in the lane, Liberty coach Roger Stirtz still designed a pick-and-roll play to get to the hoop in his final timeout.
"I thought we had some good luck getting the ball inside, which might sound crazy going against a 6-foot-10 kid who can send shots into the fourth row, but we still wanted to get the ball in the paint," Roger Stirtz said. "Kellen (Goodwin) did a great job screening, Bennett got it there, but the real playmaker was Luke because he moved without the ball and cut and had a good finish."
One final coast-to-coast drive by Edwards ended with a runner in the paint that missed its mark, and the Panthers' run of firsts ended with a hard-fought semifinal defeat.
Fort Zumwalt North accumulated the most victories in a season and won its first sectional and first quarterfinal in school history on the strength of its defense, holding its postseason opponents to almost 20 points below their average.
And defense is what carried the Panthers early, holding a Liberty team that 17 times had scored more than 70 points to just 24 in the opening half.
"I just think the style that we play defensively is tough, we can guard the ball and we've got 6-10 down low to cover up any mistakes that we make, so I thought defensively we did guard really well, but ultimately, we didn't rebound," Uffmann said.
Fort Zumwalt North allowed 12 offensive rebounds, many resulting in uncontested layups or trips to the free throw line for Liberty.
"We'd make a play or go get a block, but then it was the next guy that came over and we got caught watching," Uffman said.
The Panthers found themselves with key players on the bench in the first half as Drake Stevenson and George Prouhet picked up early fouls and Kylen Watson left the game due to injury, but valuable minutes by Zac Keeven, who scored six points in the first half, put the teams into the locker room tied at 24.
"My mindset the whole season has been whenever my name is called to try to step up and do the best I can, whether it's scoring or on defense, just being ready," Keeven said.
And it was Turnbull who took over the offensive duties for Fort Zumwalt North in the second half with a brilliant performance, but Liberty was one possession better, ending Zumwalt North's 19-game winning streak.
"We've been good defensively all year, and ultimately, it came down to needing one more stop," Uffmann said.
Class 6 boys basketball state semifinal: KC Liberty 53, Fort Zumwalt North 51
Fort Zumwalt North vs. KC Liberty boys basketball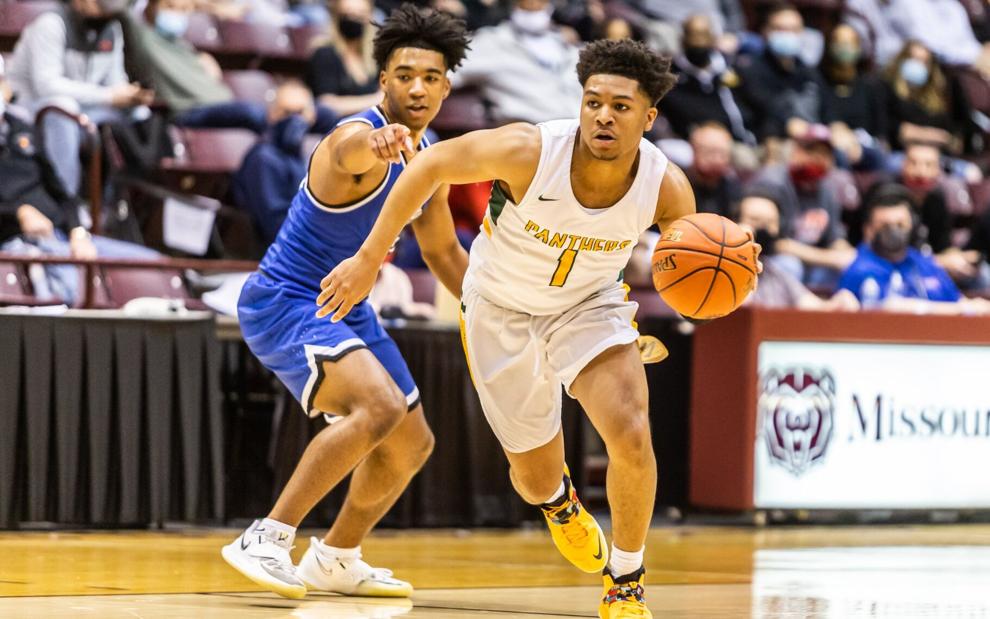 Fort Zumwalt North vs. KC Liberty boys basketball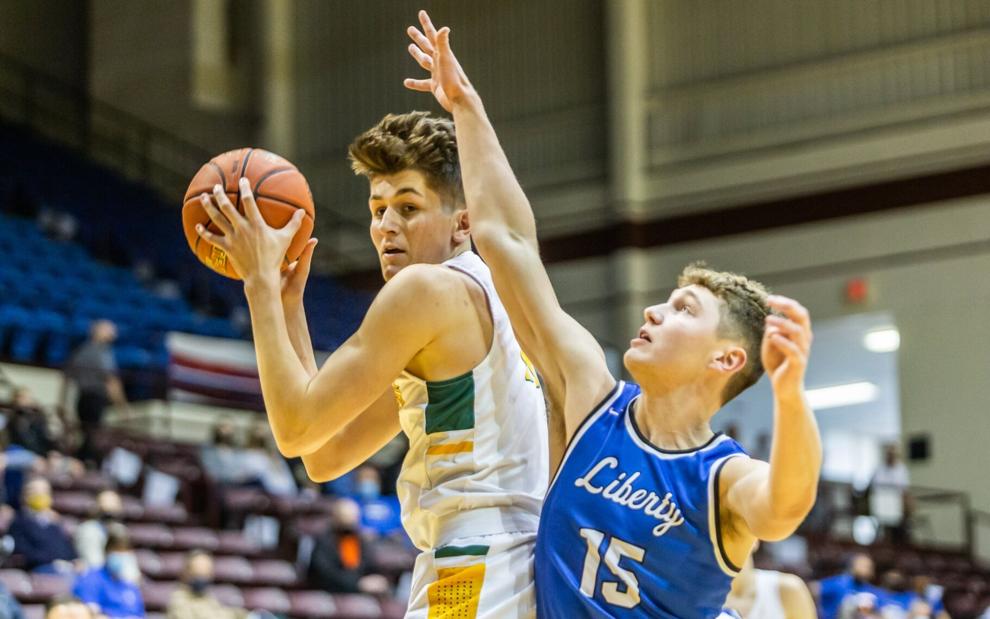 Fort Zumwalt North vs. KC Liberty boys basketball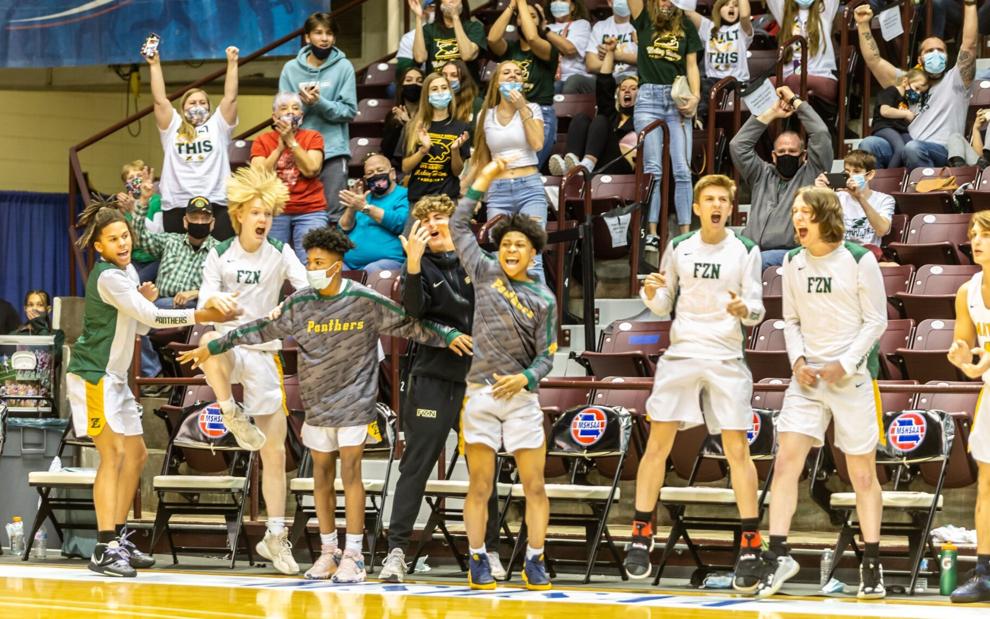 Fort Zumwalt North vs. KC Liberty boys basketball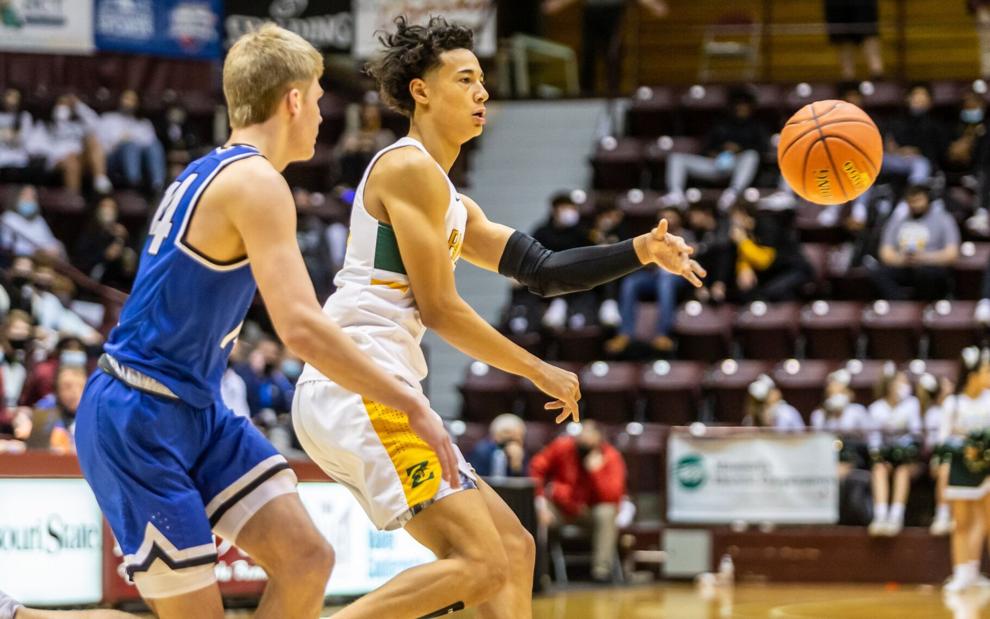 Fort Zumwalt North vs. KC Liberty boys basketball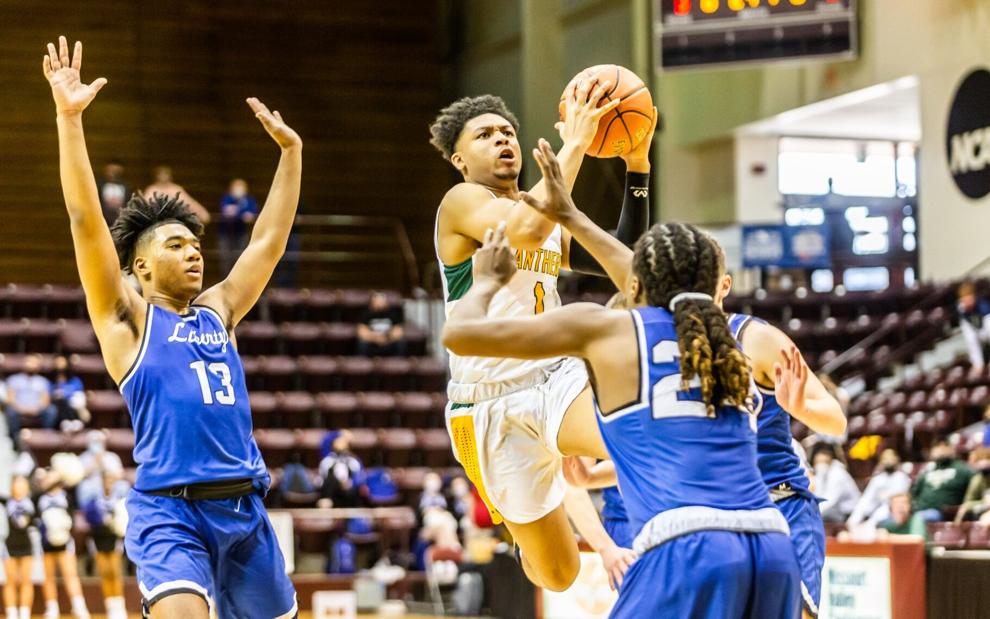 Fort Zumwalt North vs. KC Liberty boys basketball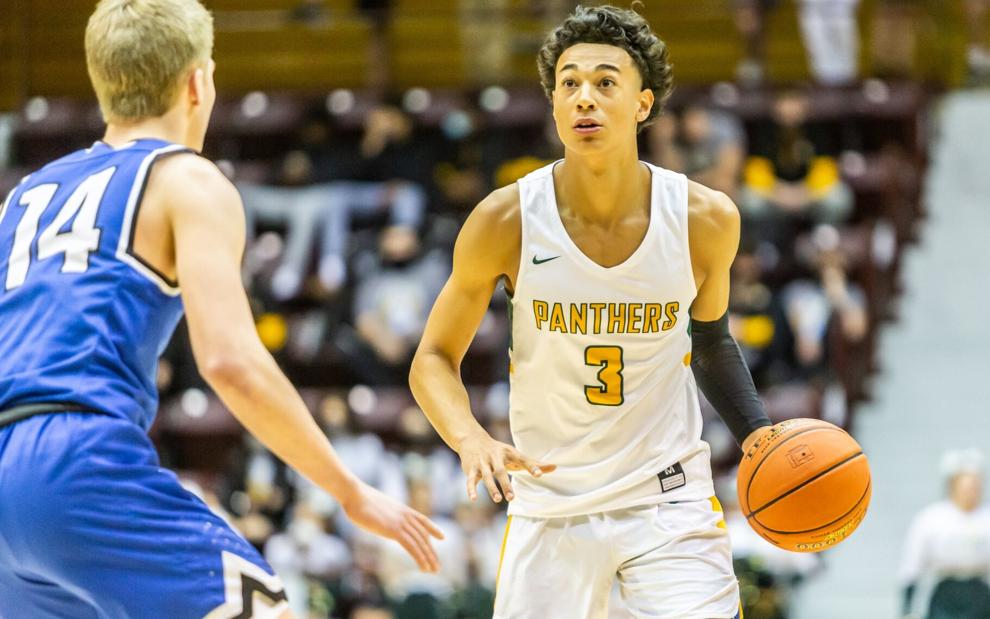 Fort Zumwalt North vs. KC Liberty boys basketball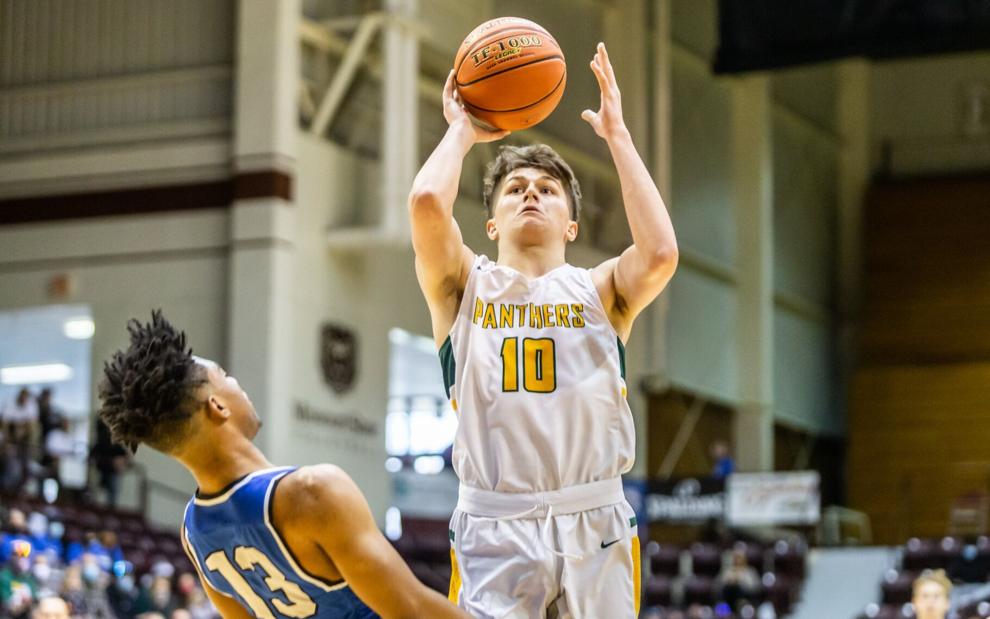 Fort Zumwalt North vs. KC Liberty boys basketball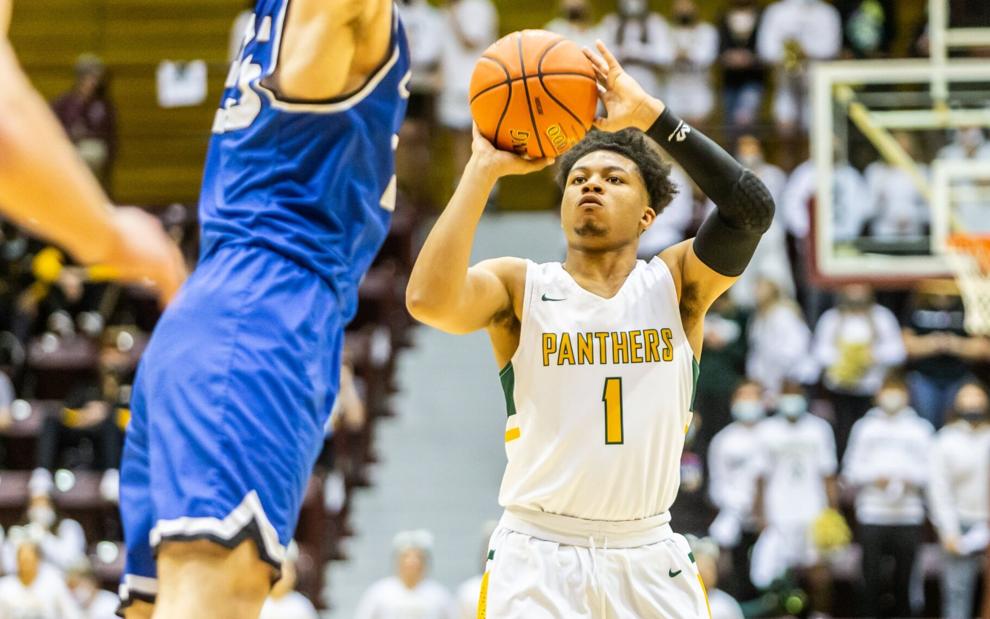 Fort Zumwalt North vs. KC Liberty boys basketball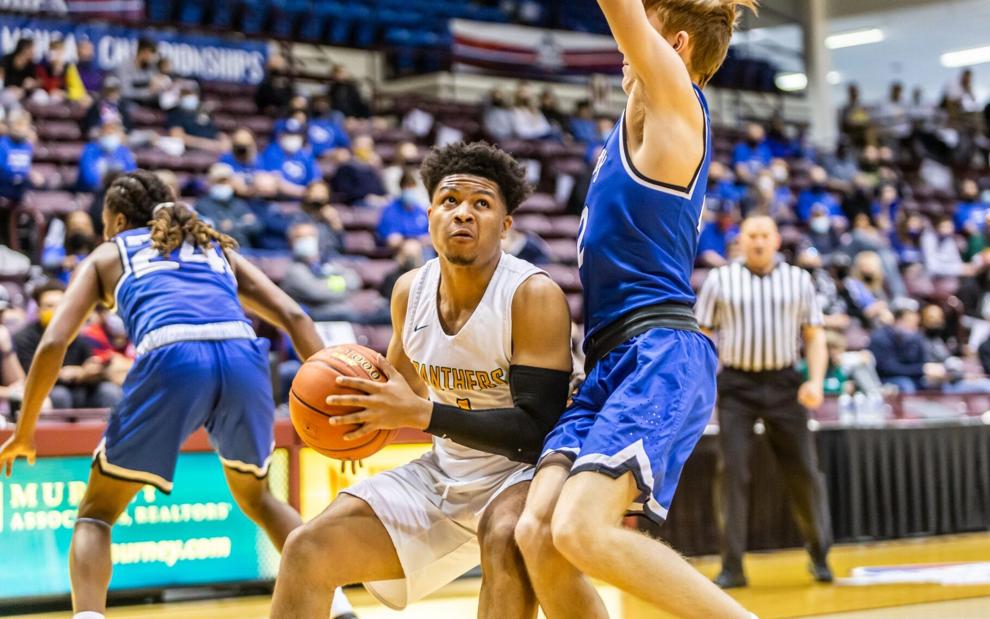 Fort Zumwalt North vs. KC Liberty boys basketball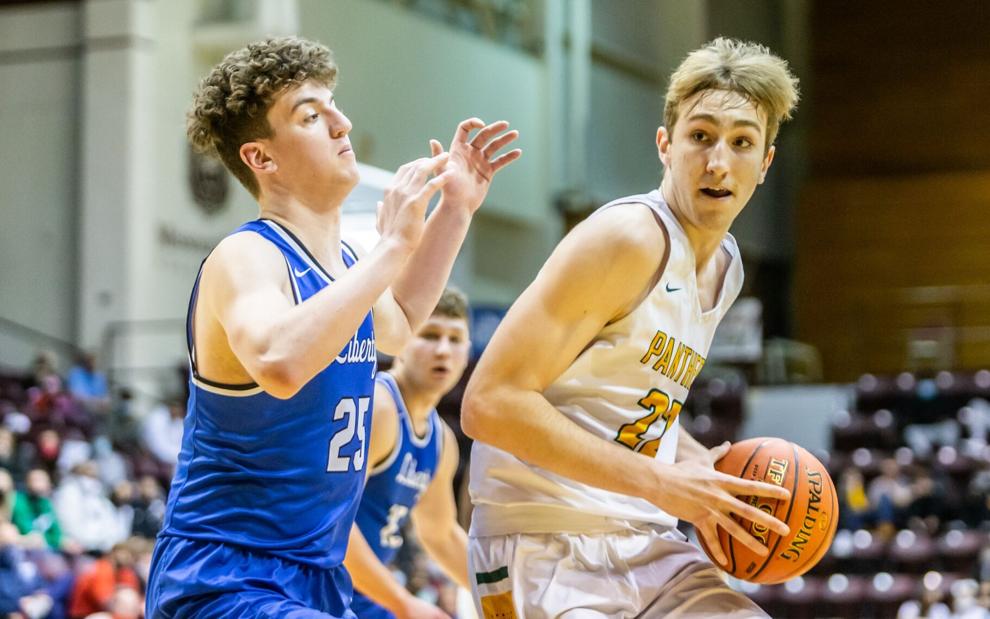 Fort Zumwalt North vs. KC Liberty boys basketball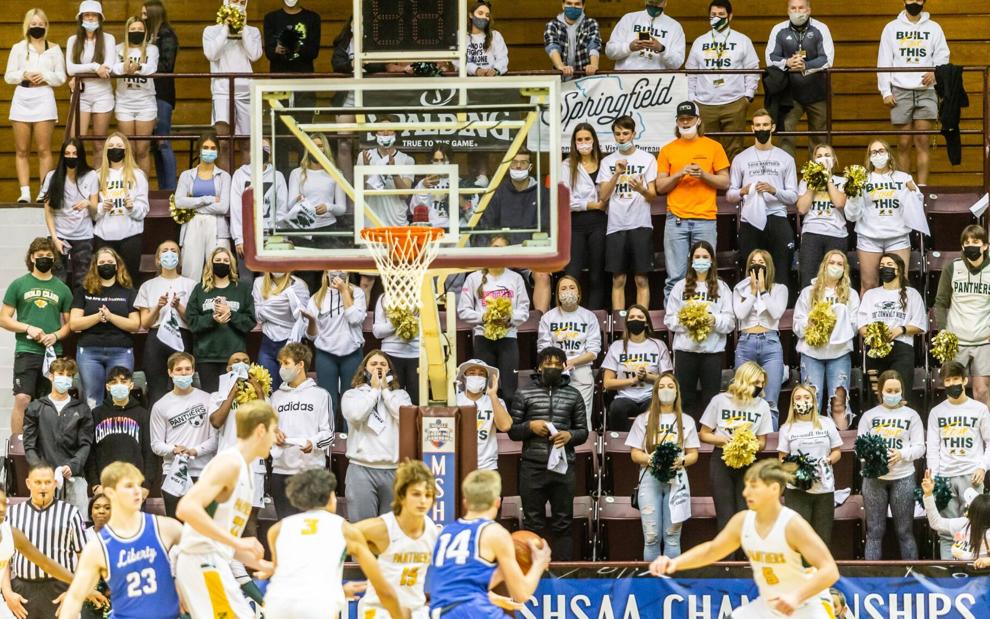 Fort Zumwalt North vs. KC Liberty boys basketball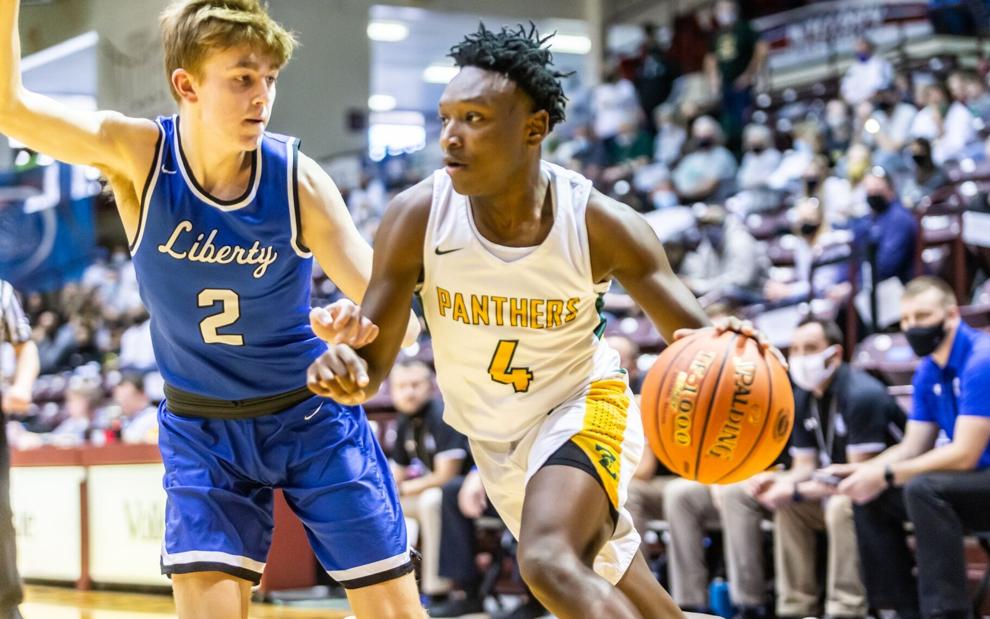 Fort Zumwalt North vs. KC Liberty boys basketball
Fort Zumwalt North vs. KC Liberty boys basketball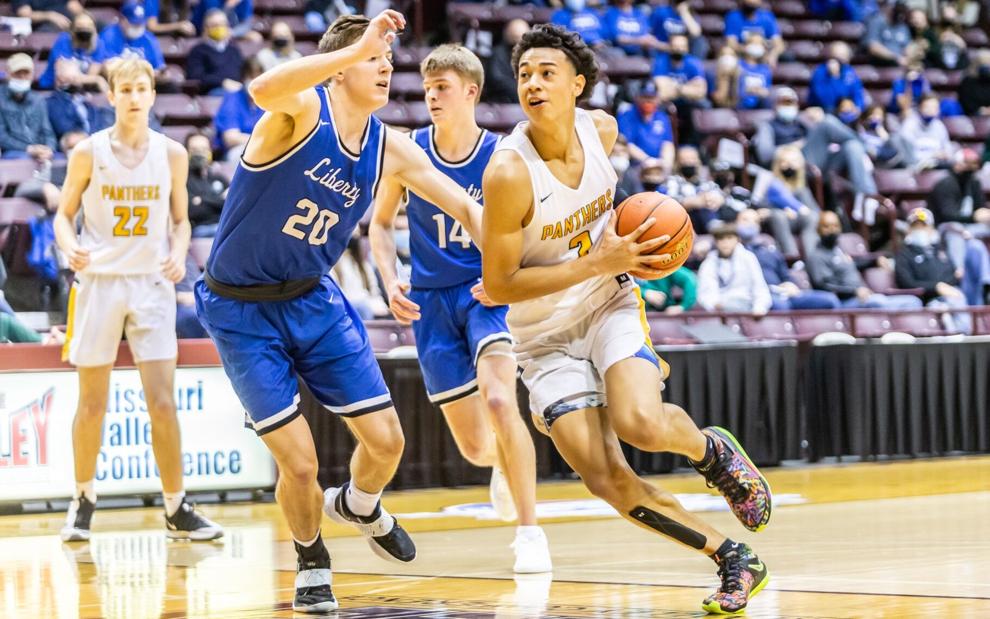 Fort Zumwalt North vs. KC Liberty boys basketball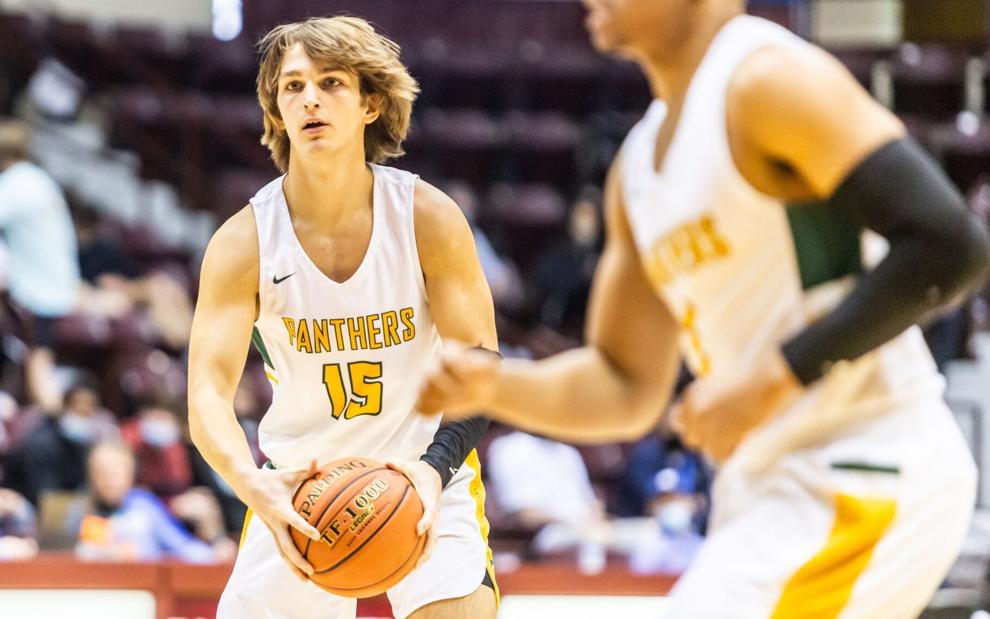 Fort Zumwalt North vs. KC Liberty boys basketball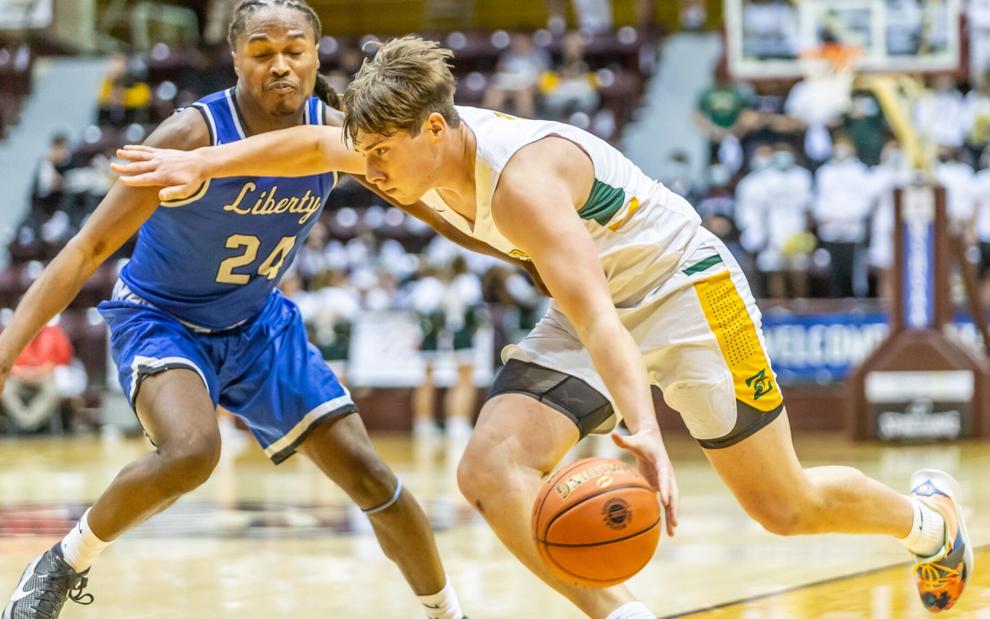 Fort Zumwalt North vs. KC Liberty boys basketball