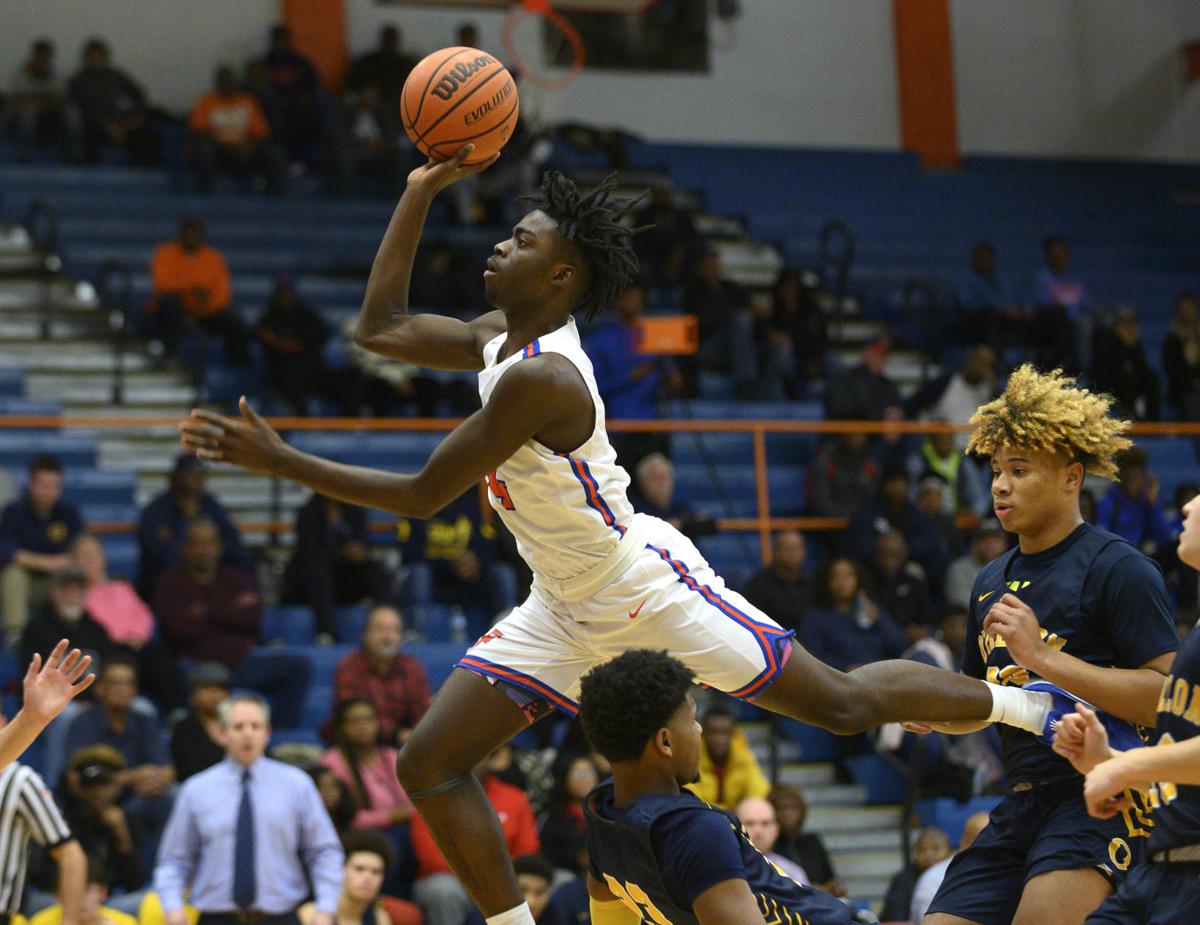 High school sports are back in Illinois.
But there will be no state champions, at least not in basketball or football.
The Illinois High School Association Board of Directors released its schedule for the remainder of the school year Wednesday afternoon. It's jam packed in an attempt to allow 20 sports and activities the opportunity to compete.
The Illinois Department of Public Health broke the state into 11 COVID regions. Low-risk winter sports — bowling, boys swimming and diving, cheerleading and dance — can begin competition across Illinois as soon as teams have completed seven practices.
Basketball, which is designated a higher-risk sport by the IDPH, cannot begin competition until the COVID region reaches Phase 4. That would allow for basketball teams to play within their region and against conference opponents in a different region as long as that region also is in Phase 4. Only five of the 11 regions are currently in Phase 4. 
The Metro East, which is Region 4, is the only region in the state that remains in the more restrictive Tier 2 protocols, which allows only noncontact practices and training. Region 4 must move into Tier 1 before it could then move into playing games in Phase 4.
The IHSA will not host a state tournament of any kind for boys or girls basketball this winter. The basketball season is slated to end March 13.
IHSA executive director Craig Anderson said there could be some relief granted to regions of the state that are unable to compete in certain sports due to local conditions.
"There could be some issues with regions being able to play certain sports," Anderson said. "That is something we will have to consider if they couldn't play during our timeline."
Basketball season will look much different in the Metro East if and when it begins. Spectator restrictions have been put in place by the IDPH. Masks will be required for everyone involved, including the players on the court. Anderson said there will be a socially distant one-minute "mask break" each quarter.
The IHSA set no limits on the number of games basketball teams can play.
"We believe schools should be reasonable," Anderson said.
Wrestling is the only winter sport pushed into another season. It is now slated to begin practices April 19 and have its season conclude June 12 with no postseason tournament.
Football preseason practices can begin March 3, with games starting March 19 and the season ending April 24. Football has unique guidance for practices due to the physicality of the game. Every player must have 12 football specific practices of at least an hour and a half of on-field activity to be eligible to play. Anderson said schools will have to find a way to make it work for basketball players who want to play football.
"There is going to be some overlap, but schools will have to work that out," Anderson said. "The hitting thing is a real concern."
Like basketball, football teams will be restricted to playing in their region and against conference opponents in other regions that are in Phase 4. There are no plans for a football postseason.
Boys soccer can begin practice March 1 and must have seven practices before beginning competition. The season is scheduled to end April 17 without a state series as well.
Girls volleyball can begin practice March 8 with the final day of the season April 24 and no state series. Volleyball is categorized as a moderate risk sport and can begin competition when a region reaches Tier 1.
The IHSA left the door open for spring sports to have state tournaments and opted to give those sports the longest season. Baseball, softball, boys tennis, track and field, girls soccer and boys volleyball all can begin practice April 5, with June 19 the final day of the season. Anderson said special consideration was given to the spring athletes who missed the entire 2020 season.
Anderson said the chances at a state championship series for spring sports aren't great, but there is reason to be the smallest bit optimistic.
"Is it a long shot? Yes," he said. "I truly think we'll have to be in Phase 5."