MARISSA • It wasn't a thing of beauty, but that hardly mattered to the Marissa boys basketball team Wednesday night.
Junior Sebastion Ivory-Greer hit a short jumper in the lane with two seconds to play, lifting the Meteors to a 48-46 victory over Lovejoy in the semifinals of the Class 1A Marissa Regional before a capacity crowd.
"The original play wasn't for me," said the 6-foot-3 Ivory-Greer, who finished with nine points. "But I saw the time and I saw their guy sagging off me. So I figured the middle was wide-open.
"I got caught up in the moment. I didn't want our season to be over. It just happened."
Marissa (25-2) trailed 46-40 with 3:52 to play but closed the contest with an 8-0 run.
The Meteors won despite missing at least eight short jumpers in the fourth quarter.
"Is that all?" Meteors coach Scott Wine cracked.
The game was tied at 46 when Lovejoy (18-13) had possession and was preparing for a potential game-winner.
But junior Robert Gaithers was called for a five-second violation with 17.9 seconds left while he was guarded by Marissa junior Blake Steinwagner.
The Meteors gained possession and worked the ball around the perimeter before senior Cameron Bowlby found Ivory-Greer around the free-throw line. Ivory-Greer dribbled forward and made the Wildcats pay for their late turnover.
"When I let it go, I knew it was in," Ivory-Greer said. "At the same time, I didn't know (Bowlby's) pass was going to get through."
Ivory-Greer said it was his first buzzer-beater since third grade.
"This is way bigger," he said with a smile.
Wine also was smiling after the Meteors escaped. Marissa led 29-22 at halftime, but Lovejoy was formidable with its athleticism and determination.
"We didn't play our best offensively, by any means," Wine said. "I thought our defense was pretty good. (Lovejoy) threw up some circus shots. They had a big 3 at the end of the half and a couple of banked-in runners. I thought they were going to come back and haunt us."
Wine said Steinwagner's defense against Gaithers was "the play of the game."
"He got him up on the (halfcourt) line and denied him," Wine said. "The guy can't handle the ball that well and we got the ball back to at least give ourselves a chance. (Gaithers) had nowhere to go and our guards did a good job of denying."
Lovejoy coach Kim Haywood Jr. bemoaned the final seconds, from the turnover to the final shot by Ivory-Greer.
"It was a scramble late in the game," said Haywood, whose team didn't score in the final 3:51. "It was just unfortunate we didn't execute late in the game when we had opportunities. That was the big part that came back to bite us."
Haywood agreed with Wine about the five-second call against Gaithers being the critical moment of the game.
"I was trying to call timeout," Haywood said. "The referee didn't hear me or didn't see me. That was a big turning point. We gave them an extra possession. I wish we could have run the clock down and get it into our better ballhandlers' hands and made a better decision late. That hurt us there."
Ivory-Greer said the Meteors must step up their game when they face defending Class 1A state champion Okawville (18-12) for the regional title at 7 p.m. Friday.
"We can't come out flat like we did tonight or Okawville will blow us out of the water," Ivory-Greer said. "We know what kind of team they are. We've got to come out and do what we did.
"We definitely overlooked (Lovejoy). We knew they were a scrappy team and liked to rebound. But we didn't expect them to come at us and try to score like they did. We can't overlook anybody."
Wine said the winning play was a "1-4 flat."
"Cameron found the right guy," Wine said. "Actually, I thought Steinwagner was open on the block, but Cameron would have had to throw it over a bigger guy to get it to him. So Sebastion just kind of slipped through the middle and knocked down a big one. ... I liked him shooting it, because I think if he missed it, he was going to go get his own rebound."
Junior Logan Jones led the Meteors with 19 points, while Bowlby finished with 10. Gaithers led Lovejoy with 19 points and sophomore Keyshawn Kent had 15.
Marissa/Coulterville led 12-6 after one quarter. The Meteors' lead was 29-19 when Ivory-Greer hit a 3-pointer with nine seconds left in the first half. But Lovejoy answered with a 30-foot 3-pointer by Gaiters that trimmed its deficit to 29-22 at the intermission.
Wine is concerned moving forward because the Meteors have been living on the edge.
"Our last four or five regular-season games were like this," he said. "We barely survived against Red Bud. We barely survived against New Athens and Valmeyer. I don't know if we've lost that edge we had around Christmastime when we were guarding the heck out of people. We did better tonight. When it comes down to crunch time, you've got to do it. We've got to clean some things up."
Class 1A Marissa Regional semifinal: Marissa 48, Lovejoy 46
Marissa vs Lovejoy in a Class 1A boys regional basketball game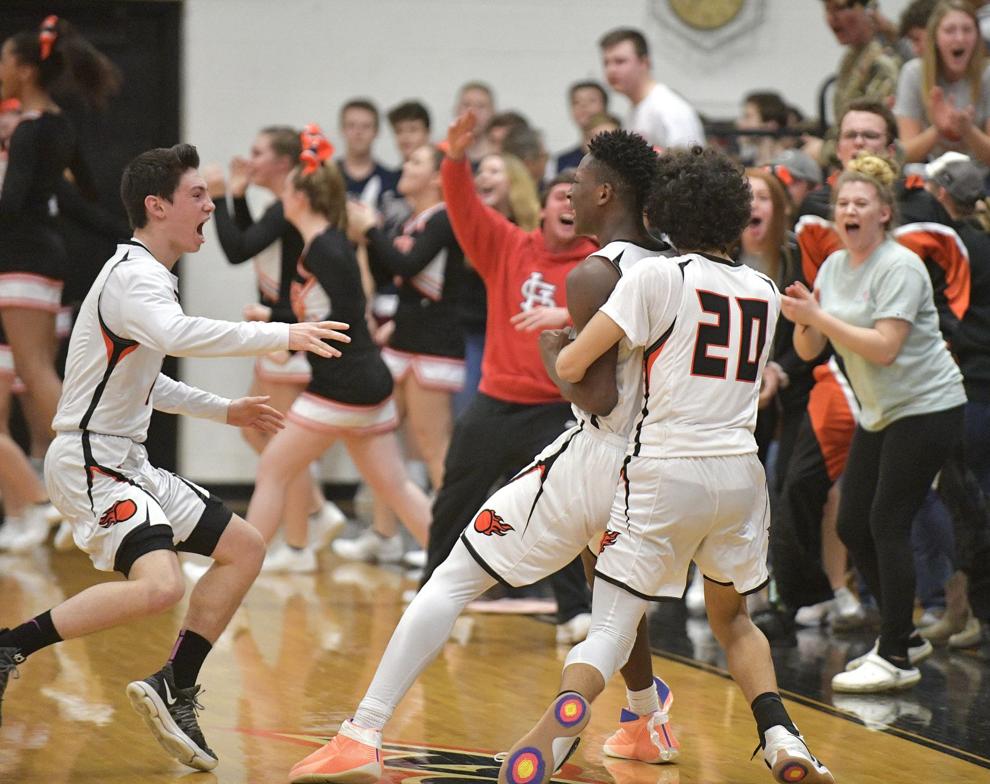 Marissa vs Lovejoy in a Class 1A boys regional basketball game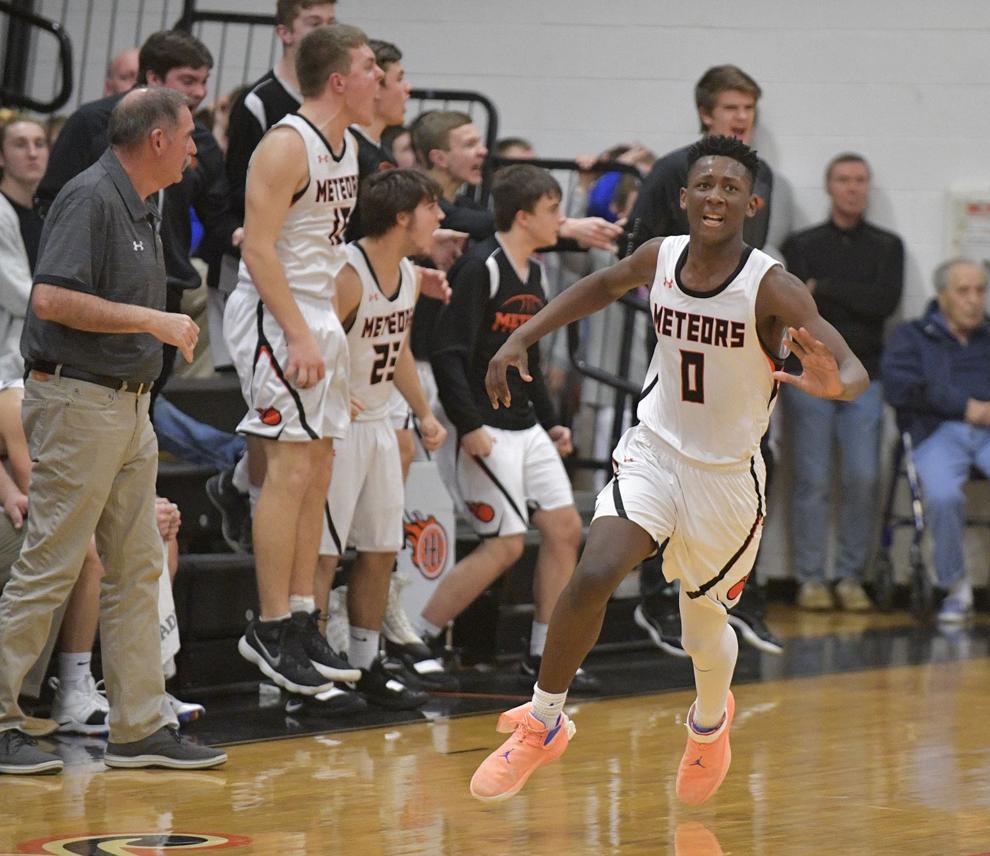 Marissa vs Lovejoy in a Class 1A boys regional basketball game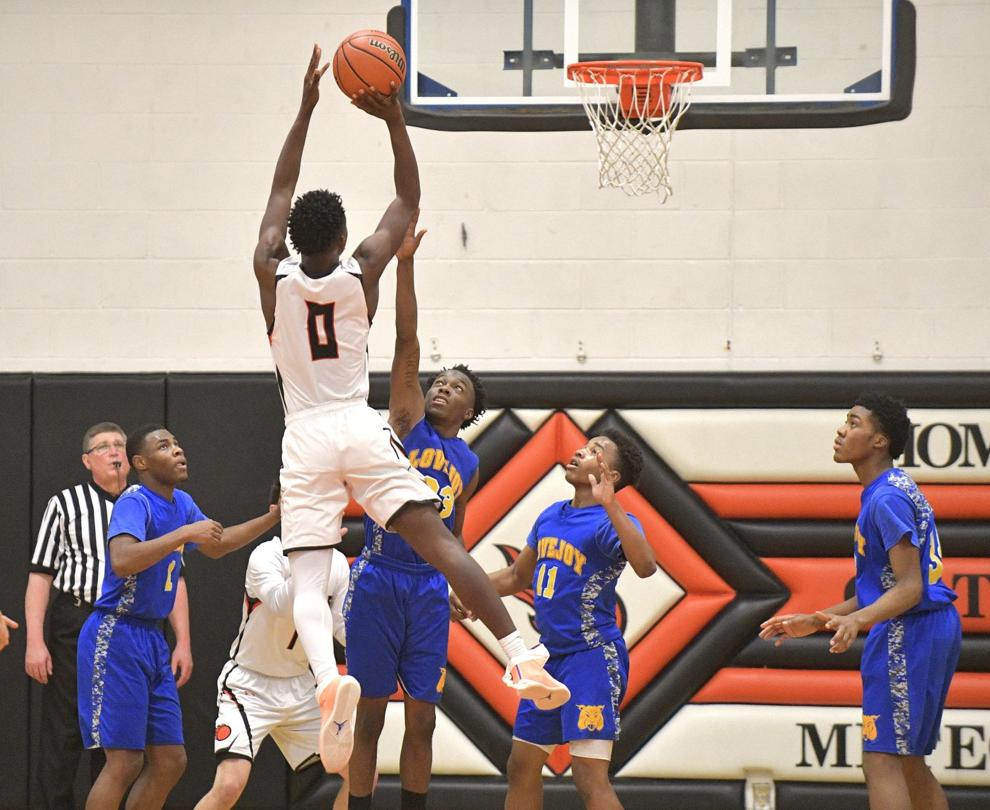 Marissa vs Lovejoy in a Class 1A boys regional basketball game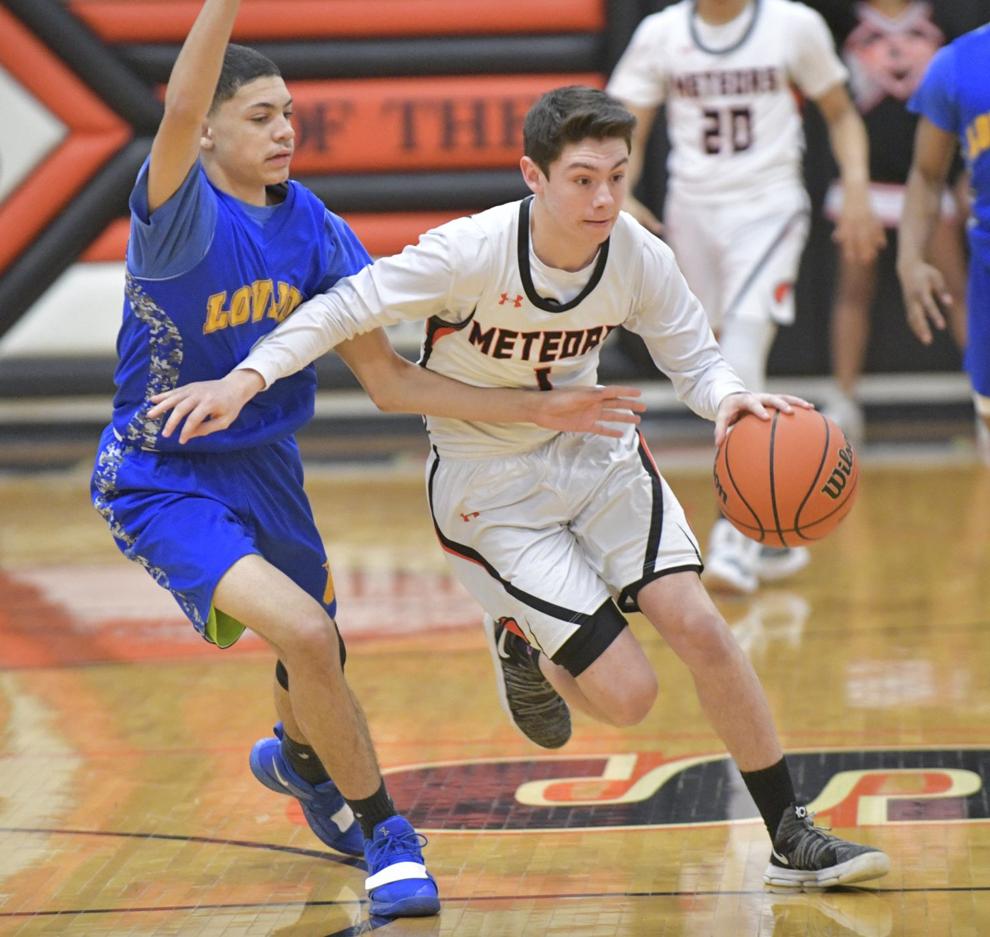 Marissa vs Lovejoy in a Class 1A boys regional basketball game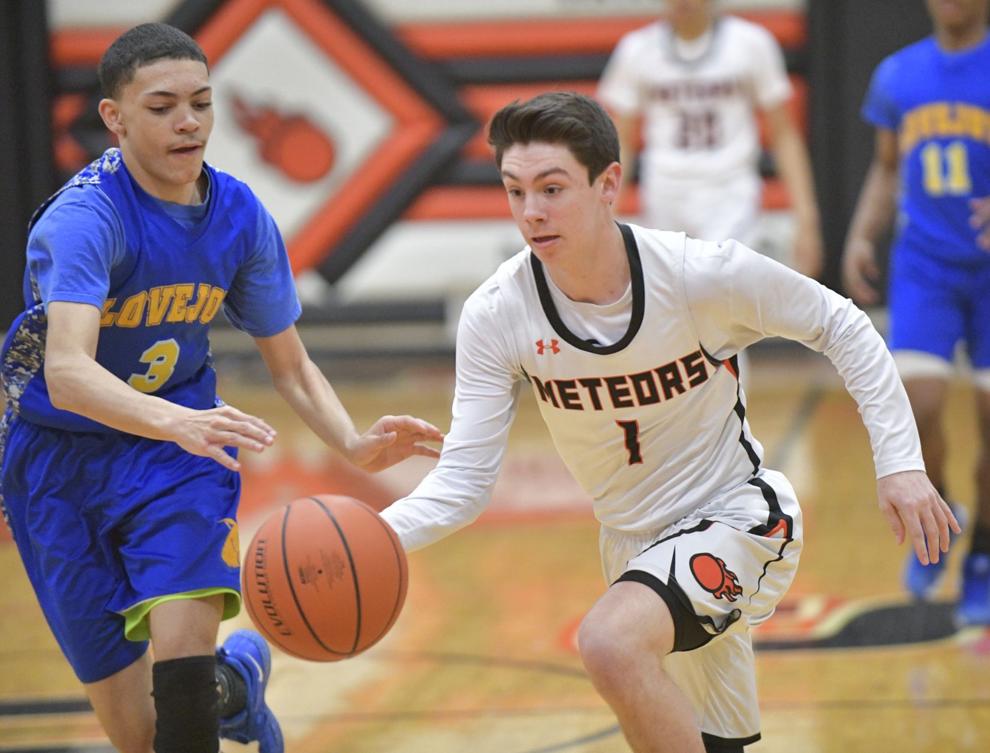 Marissa vs Lovejoy in a Class 1A boys regional basketball game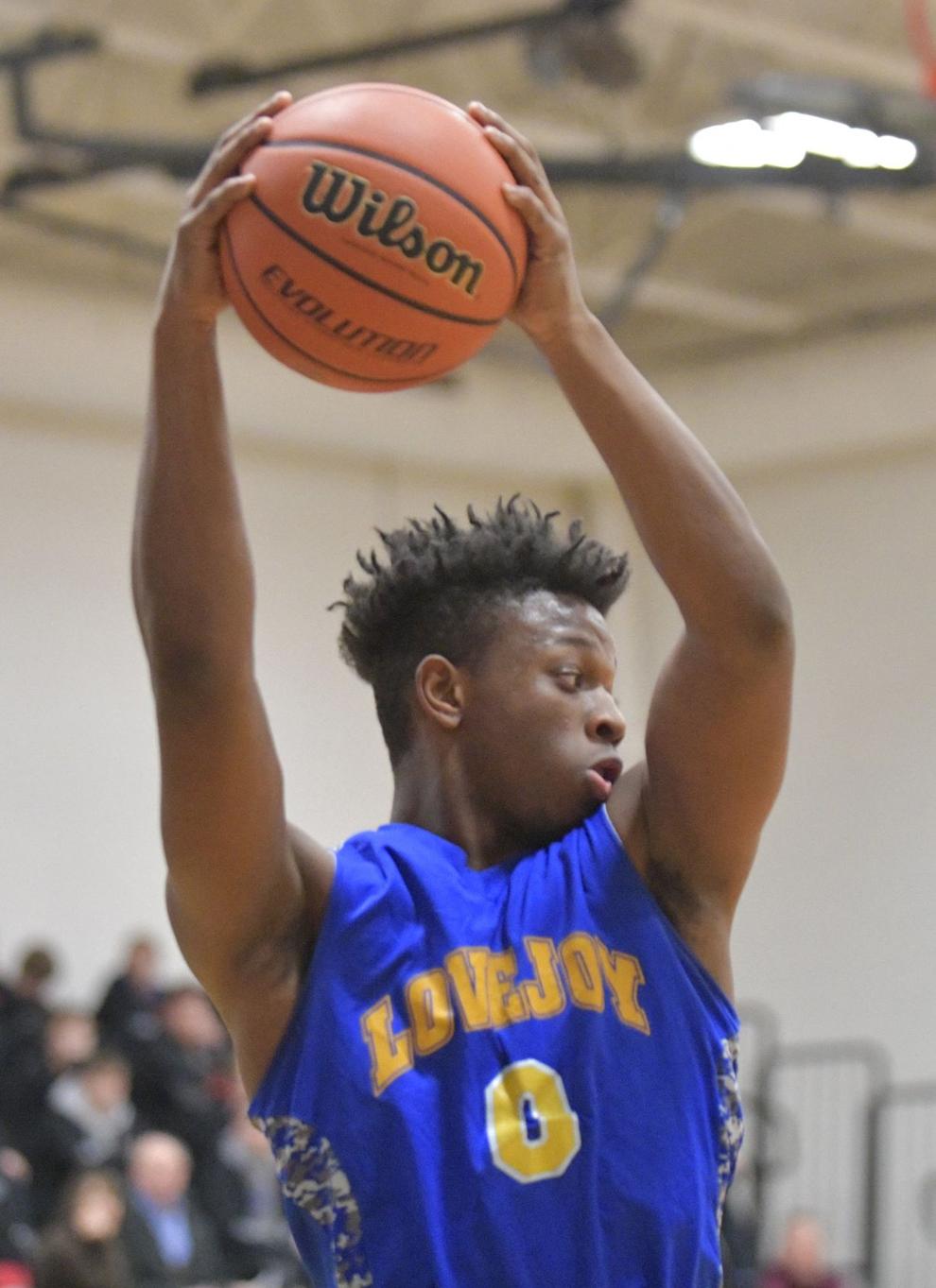 Marissa vs Lovejoy in a Class 1A boys regional basketball game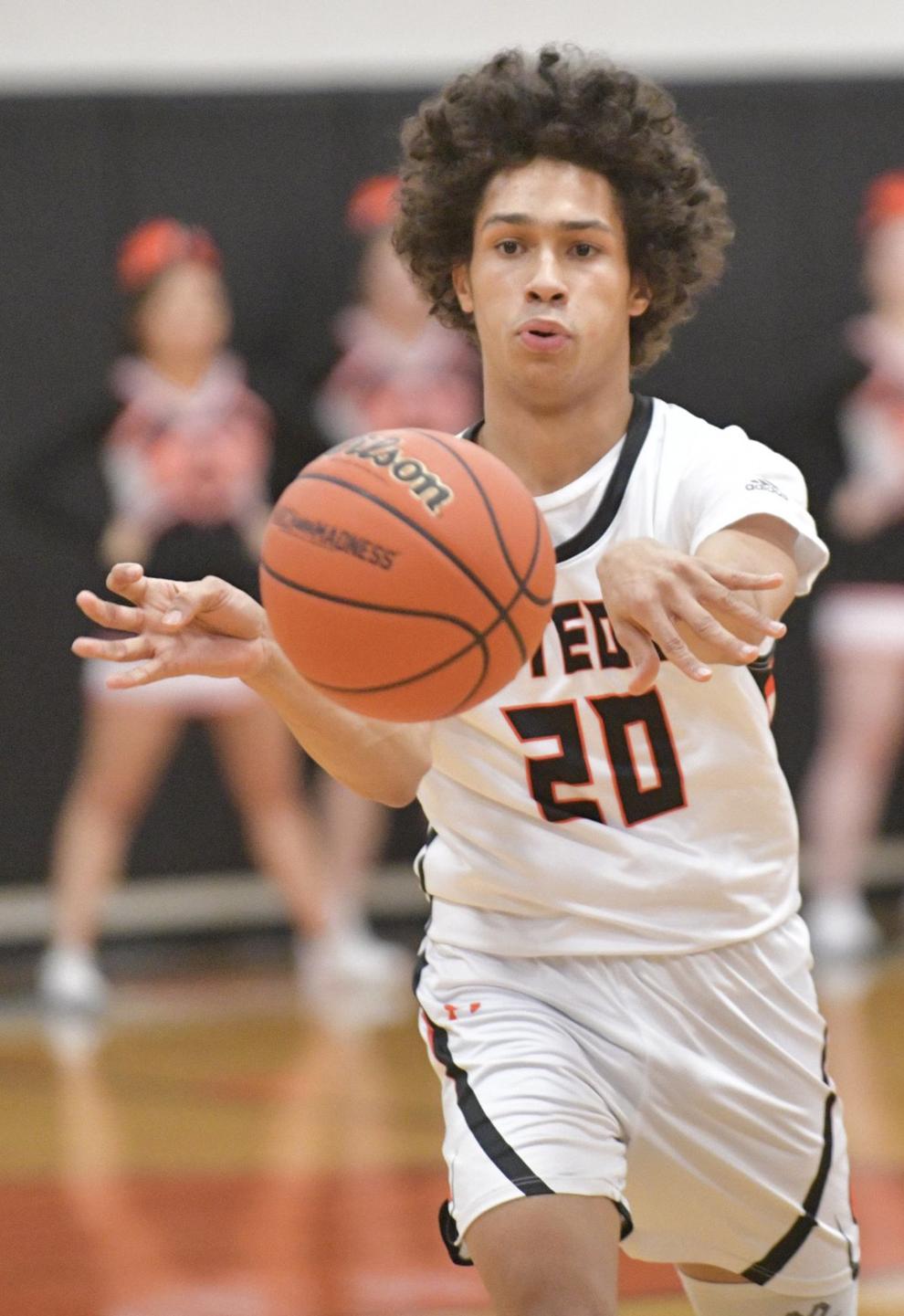 Marissa vs Lovejoy in a Class 1A boys regional basketball game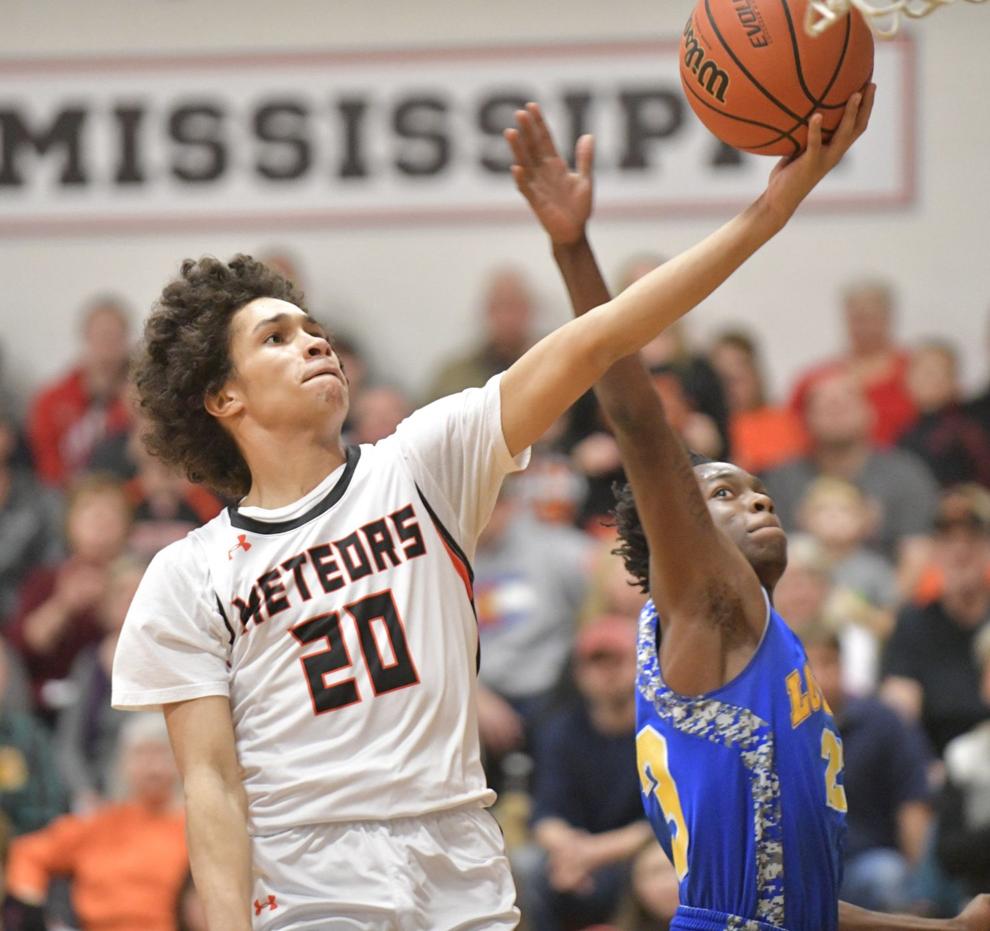 Marissa vs Lovejoy in a Class 1A boys regional basketball game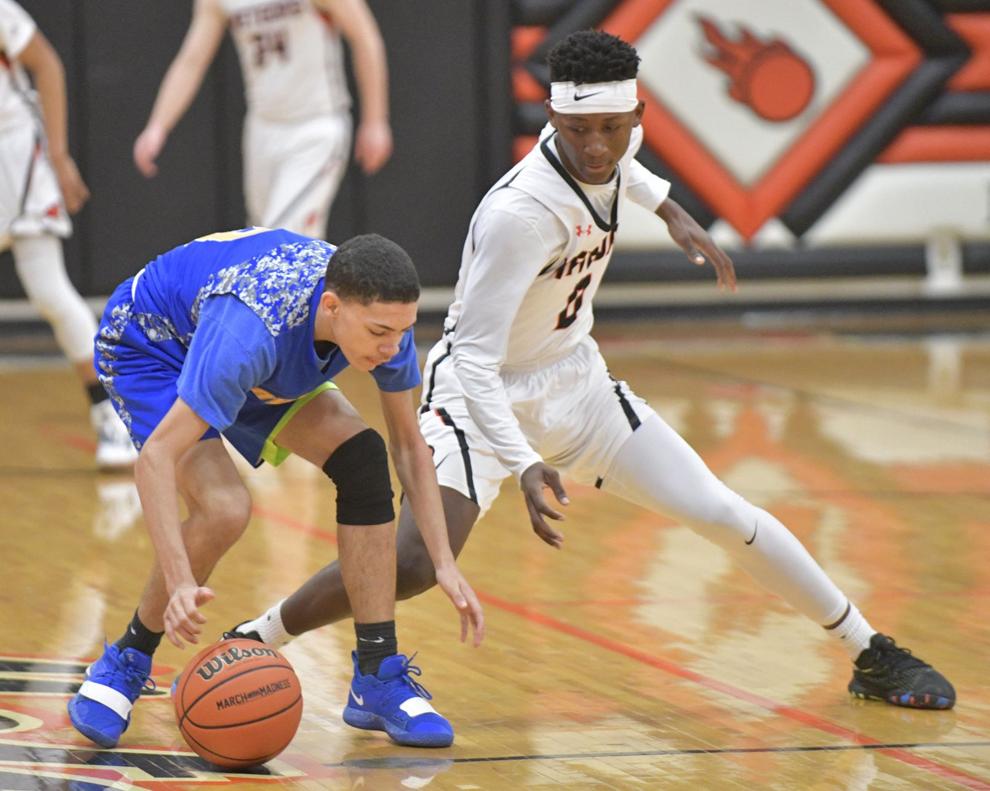 Marissa vs Lovejoy in a Class 1A boys regional basketball game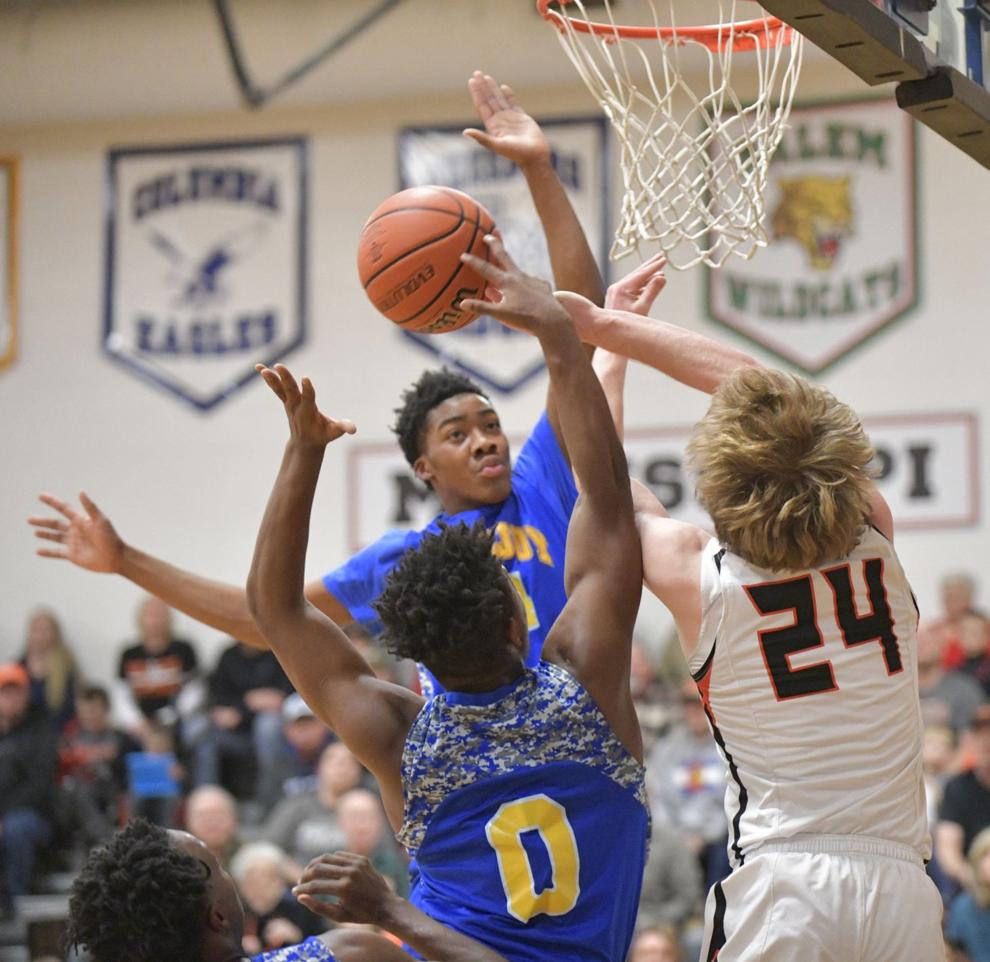 Marissa vs Lovejoy in a Class 1A boys regional basketball game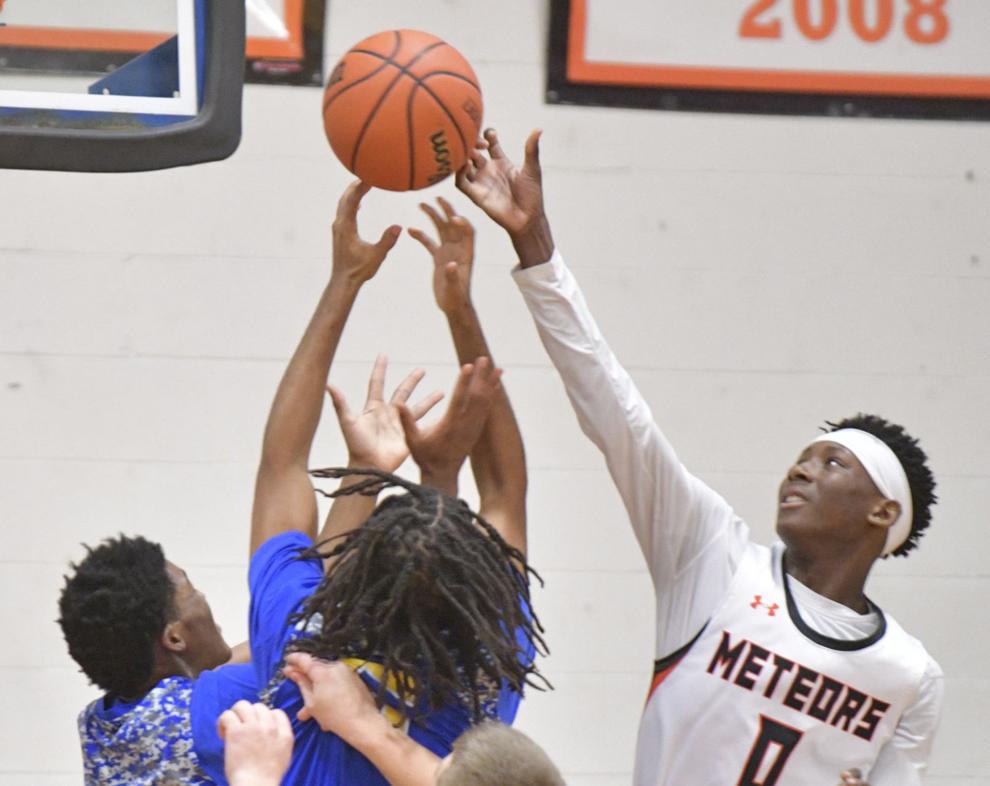 Marissa vs Lovejoy in a Class 1A boys regional basketball game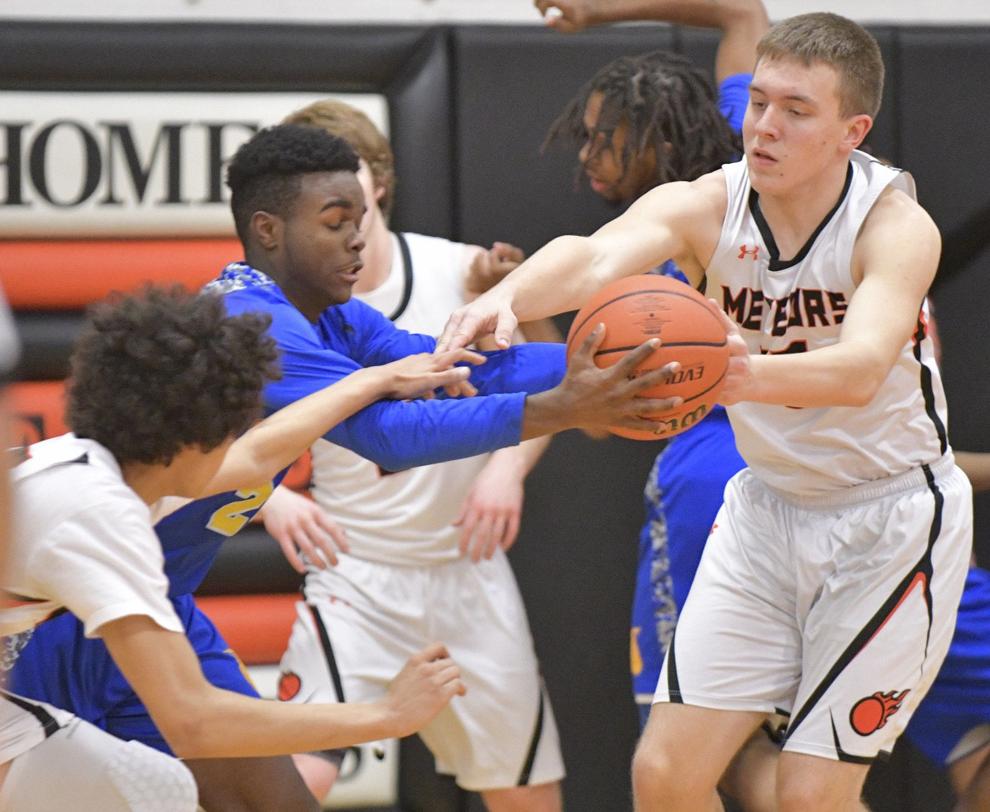 Marissa vs Lovejoy in a Class 1A boys regional basketball game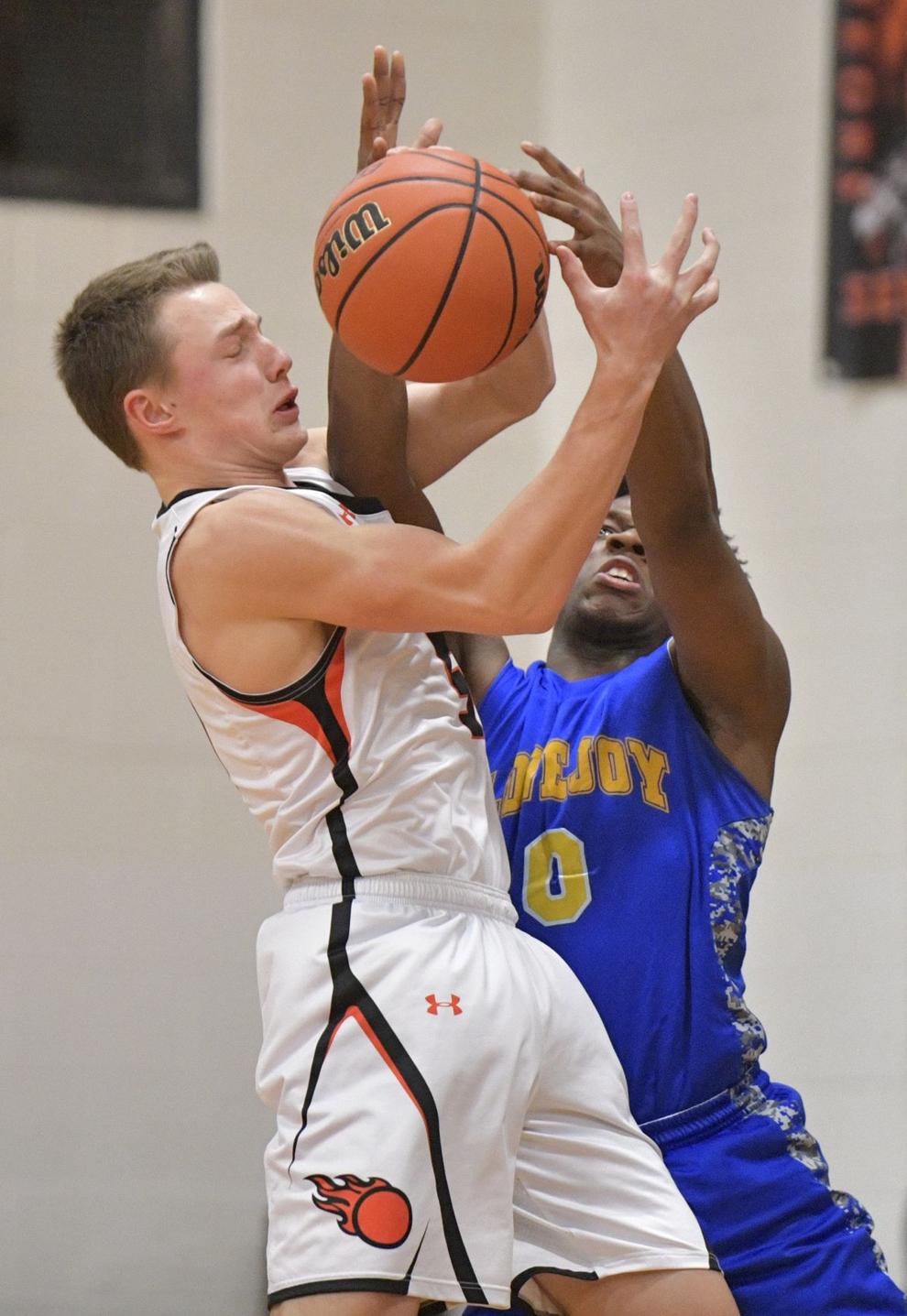 Marissa vs Lovejoy in a Class 1A boys regional basketball game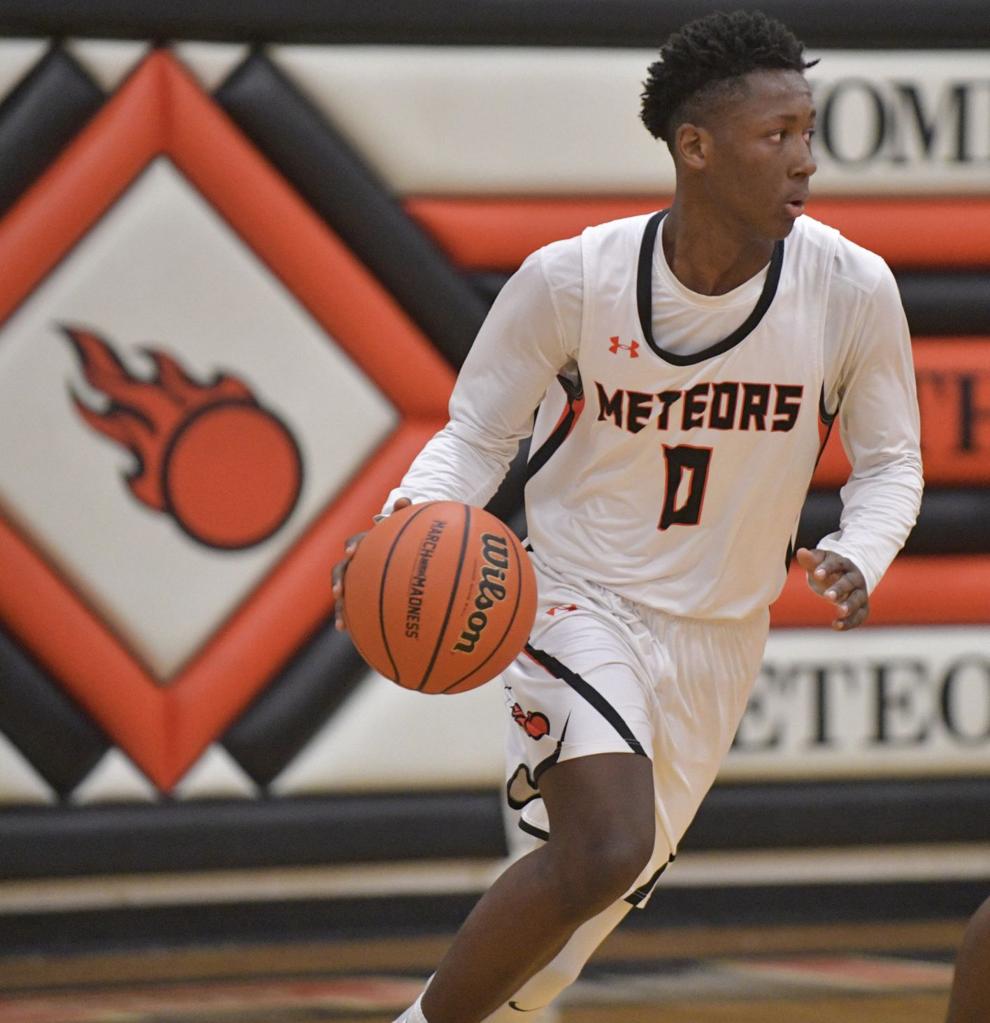 Marissa vs Lovejoy in a Class 1A boys regional basketball game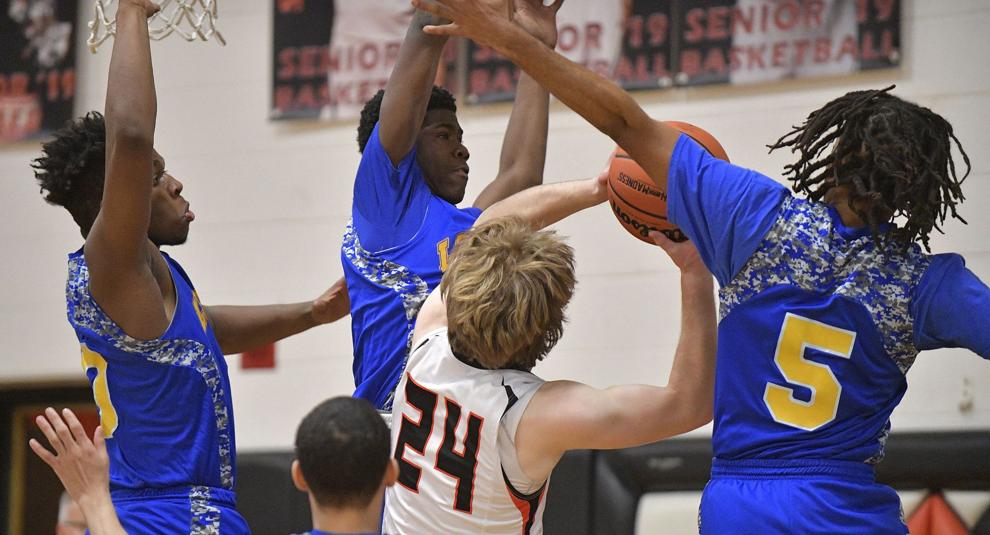 Marissa vs Lovejoy in a Class 1A boys regional basketball game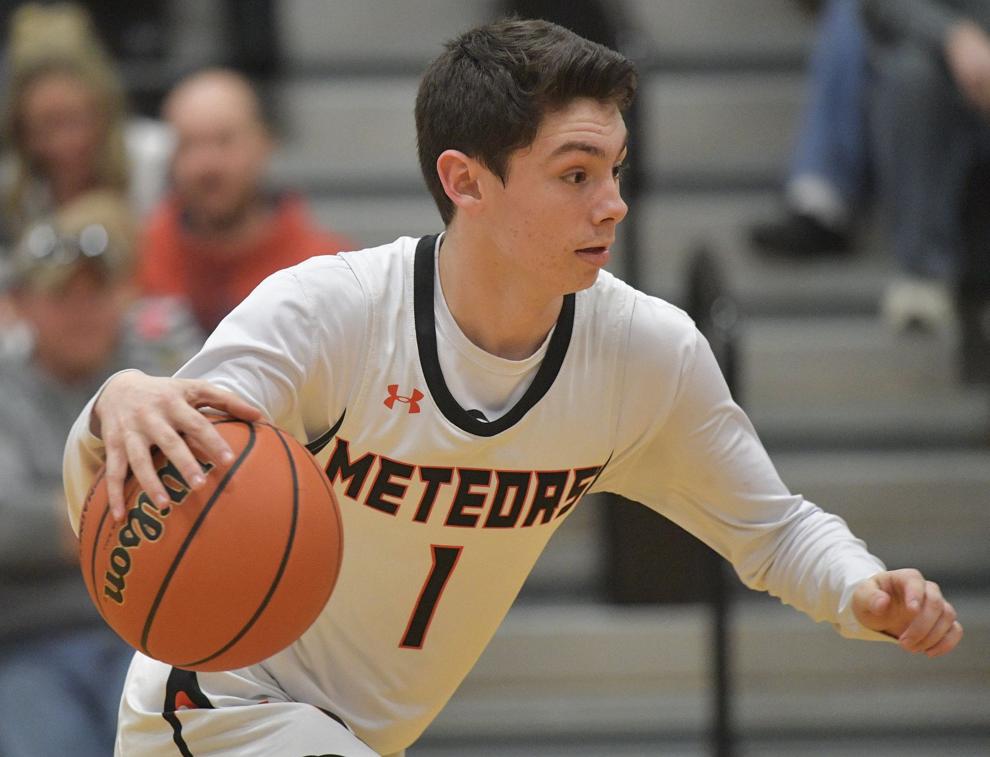 Marissa vs Lovejoy in a Class 1A boys regional basketball game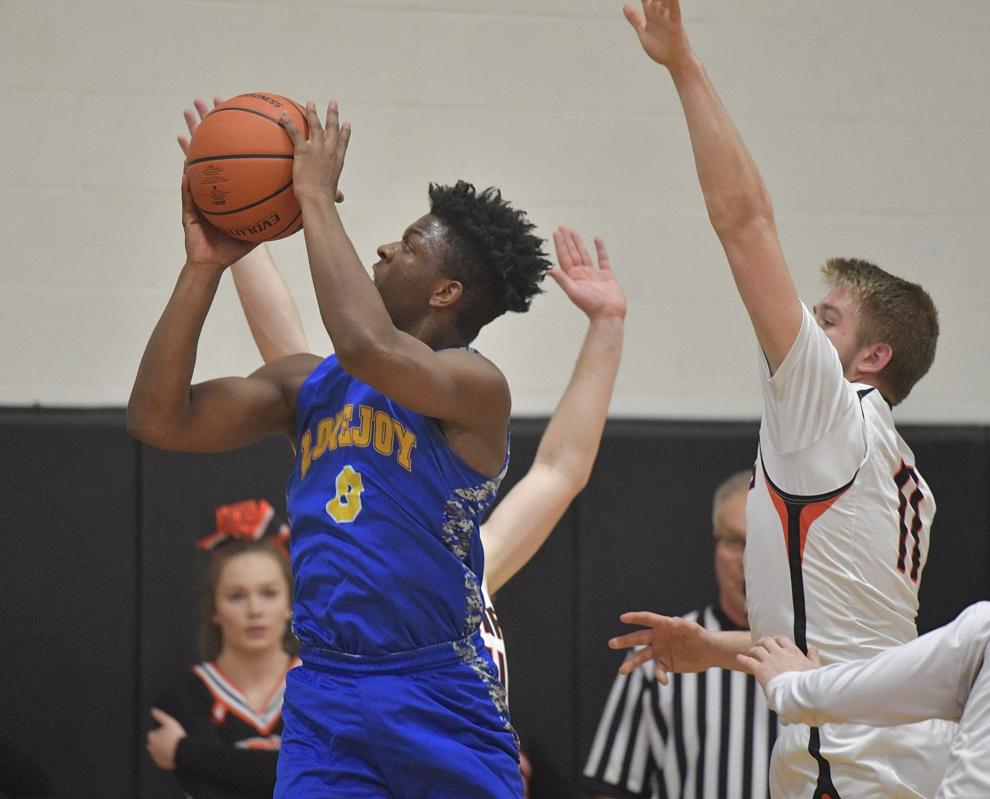 Marissa vs Lovejoy in a Class 1A boys regional basketball game