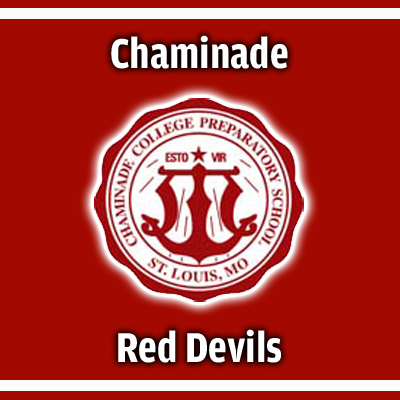 CEDAR HILL • Kelvin Lee, tears in his eyes, could only shake his head.
The Chaminade basketball coach had watched all season as his youthful roster grew and developed into champions.
Wednesday night the young Red Devils showed their inexperience. After leading by as many as 10 points in the second half and as many as nine in the fourth quarter, Chaminade faltered down the stretch as Jackson roared back to stun the Red Devils with a 60-59 Class 5 sectional victory at Northwest-Cedar Hill.
Karson King buried a 3-pointer from the top of the key to give Jackson its first lead of the game with 16 seconds to play.
King wound up with the ball after Chaminade standout freshman guard Jayson Tatum went to chase down a loose ball under the Jackson basket and flipped it blindly back into play. The ball settled in King's hands and, in rhythm, he rose up and buried the shot that would push the Indians into their first quarterfinal in 21 years.
"That's a critical play, that's a freshman," Lee said. "He's going to be better off from this next year."
Tatum finished with 17 points, as did Tyler Cook, who gave the Red Devils a huge lift off the bench.
Jackson (19-10) was led by Josh Daume's 17. King had 16 points. They also got 13 out of Blake Reynolds and 12 from Braxton McDowell. The Indians advanced to Saturday's quarterfinal at Lindenwood University, where they will take on De Smet at 1 p.m.
Chaminade ends its season at 18-9 and No. 4 in the final regular-season STLhighschoolsports.com large-schools rankings.
The Red Devils had an opportunity to make a play in the waning moments, and freshman forward Will Gladson drew a shooting foul with 4.5 seconds to go. He missed both attempts, and Chaminade was awarded the ball after Jackson knocked it out of bounds with less than half a second to play. Tatum's desperation heave fell short, and Jackson roared with the jubilation that comes from getting new life after being within a whisker of going home for the season.
Chaminade led 30-22 at the half and was up 55-46 with 4 minutes 50 seconds to play. But Jackson slapped together a 12-4 run to get its nose in front. The Red Devils didn't do themselves any favors as they missed four free throws in the last 1:22.
"Those kids played hard. They kept battling and battling," Lee said of Jackson. "We hit our free throws, it would be the difference tonight. Our defense let us down, and shooting free throws."
The resilience the Indians showed down the stretch impressed their coach to no end.
"I was really proud of that. It's not what happens, it's how you react to it," Jackson coach Darin Scott said. "Tonight I thought our kids did a great job of coming back at halftime and making a run."