Lift For Life senior forward Alex Byas spent several days answering the same question.
All around the Soulard campus, the subject kept coming up.
How could the Hawks' offense manage a meager 23 points in a district championship win over DuBourg on Feb. 24?
"People would say, 'What, did you play 3-minute quarters?' " Byas recalled.
Sophomore guard Odis Grissom fielded similar queries from his classmates.
"They wanted to know if it was a JV game," Grissom said.
Lift For Life answered those questions — and more — with an impressive 68-34 win over Arcadia Valley in a Class 3 boys basketball sectional Tuesday in south St. Louis.
The Hawks (10-11) will face Thayer (24-1) in a state quarterfinal game on Friday at Thayer, which is located on the Missouri-Arkansas border 201 miles from downtown St. Louis.
Lift For Life kicked its offense into high gear with its third-highest output of the season.
Actually, Byas and his teammates did not feel the need to apologize for the 23-22 win over DuBourg, which gave the program its first district title.
The Hawks played lockdown defense in that contest. They decided to go along with the DuBourg plan to keep the game's tempo slow.
"It was a win, wasn't it," was one of Byas' remarks to those who complained.
Lift For Life showed it can successfully play at any tempo Tuesday.
It used a 22-1 run over the first 5 minutes and 41 seconds of the second quarter to essentially put the game away early.
The Hawks scored 24 points in that eight-minute stretch, a total that would make most NBA teams proud. They needed just 6:09 to score more points than they did the entire 32 minutes on Feb. 24.
"You get out early, you can end the game early," said Grissom, who tallied a team-high 20 points. "That's what we were trying to do."
The Hawks pushed their lead to 25 in the opening half and stretched it to as much as 33 in the second half before coasting home with a running clock.
Senior Rico Singleton added 12 points to the winning attack. His brother, junior Reshad Singleton, chipped in with 11. Byas, who stands 6-foot-2, added eight points and eight rebounds. He was particularly hot in the early going, scoring six of his team's first 20 points, including back-to-back baskets late in the opening period that put the hosts ahead to stay 16-12.
The Hawks' defense held the Tigers (10-9) to their second-lowest total of the season.
Lift For Life coach Torrey Davie said the nail-biting win over DuBourg, although not aesthetically pleasing, served a purpose.
"It gave us the confidence to do what we did tonight," Davie said. "Every game, we just keep getting better and better — and more confident."
The Hawks scored nine quick points at the outset of the second quarter to take a 25-12 lead. Rico Singleton converted on a layup and Byas muscled in a shot from close range before Grissom canned his third 3-pointer of the game. Tevon Wiley closed the salvo with a jumper.
Following a free throw by Arcadia Valley sophomore Jackson DeMent, Lift For Life reeled off 13 unanswered points. Rico Singleton began the blitz with a long-range bomb. Byron Bond and Reshad Singleton capped the run with back-to-back triples.
Davie was so pleased with the first-half effort that he remained basically speechless during the break with his team up 40-21.
"Couldn't find much to yell about," Davie said.
The Hawks have lost five players due to injuries and defections from the opening day roster of 14. Yet they keep plugging along.
"We do what we have to," explained Grissom.
DeMent led Arcadia Valley with 17 points.
"We were out-talented a little bit," Arcadia Valley coach Eric Thompson said. "Their quickness was too much for us."
Class 3 boys basketball sectional: Lift for Life 68, Arcadia Valley 34
Lift for Life vs. Arcadia Valley boys basketball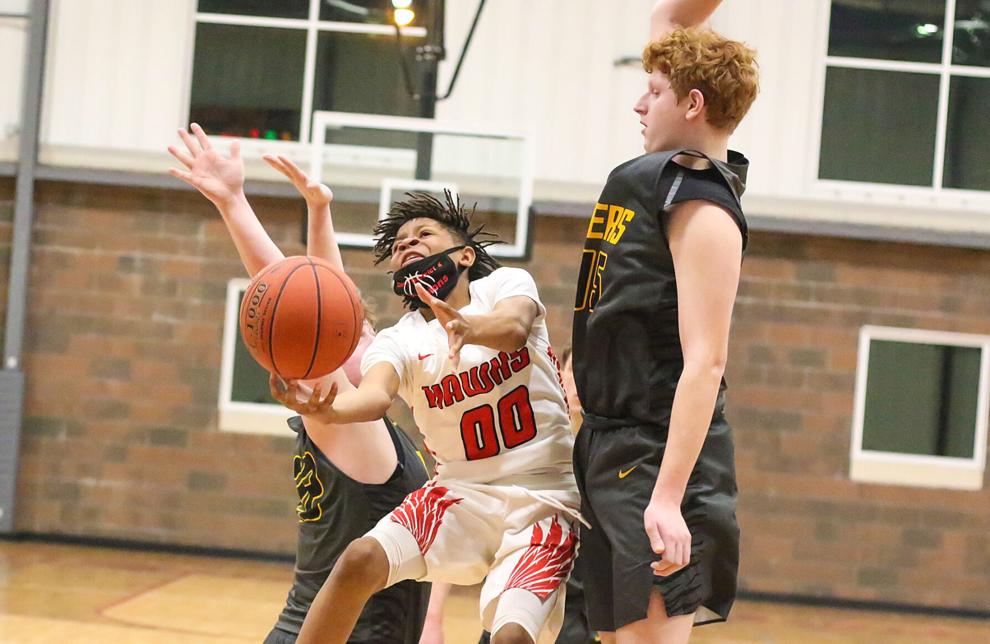 Lift for Life vs. Arcadia Valley boys basketball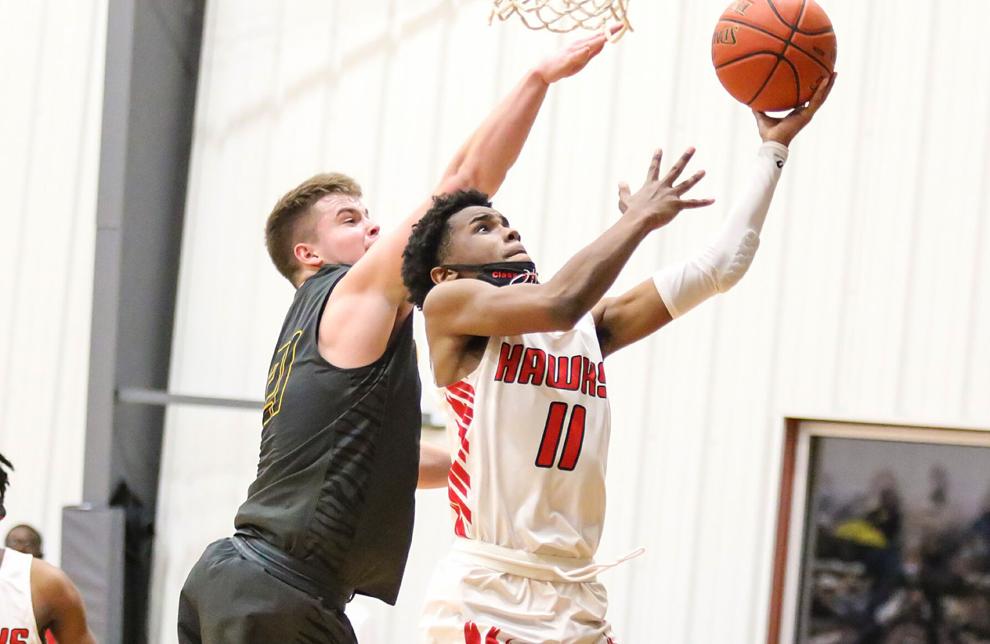 Lift for Life vs. Arcadia Valley boys basketball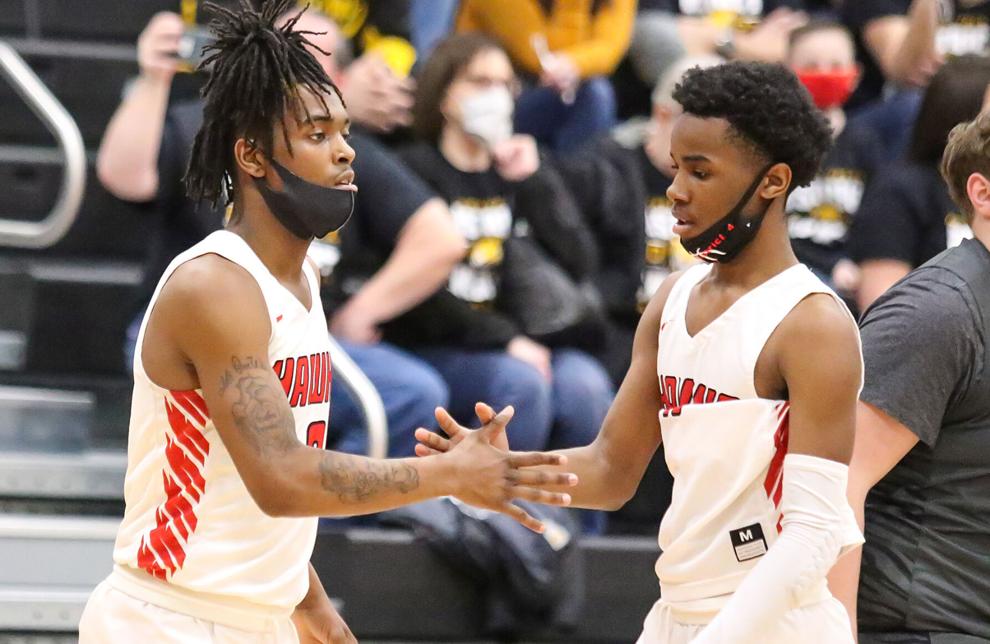 Lift for Life vs. Arcadia Valley boys basketball
Lift for Life vs. Arcadia Valley boys basketball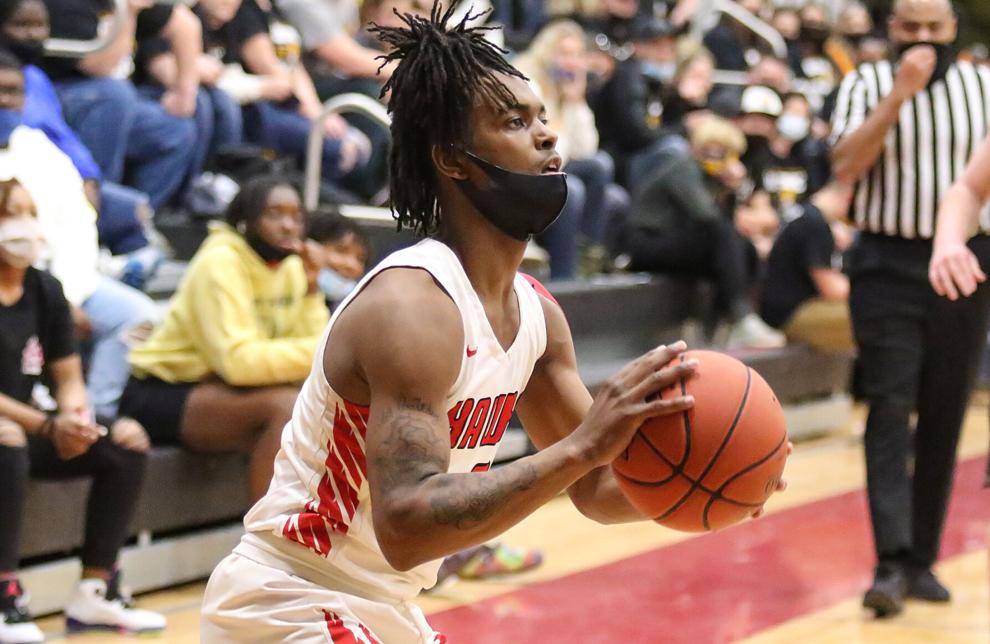 Lift for Life vs. Arcadia Valley boys basketball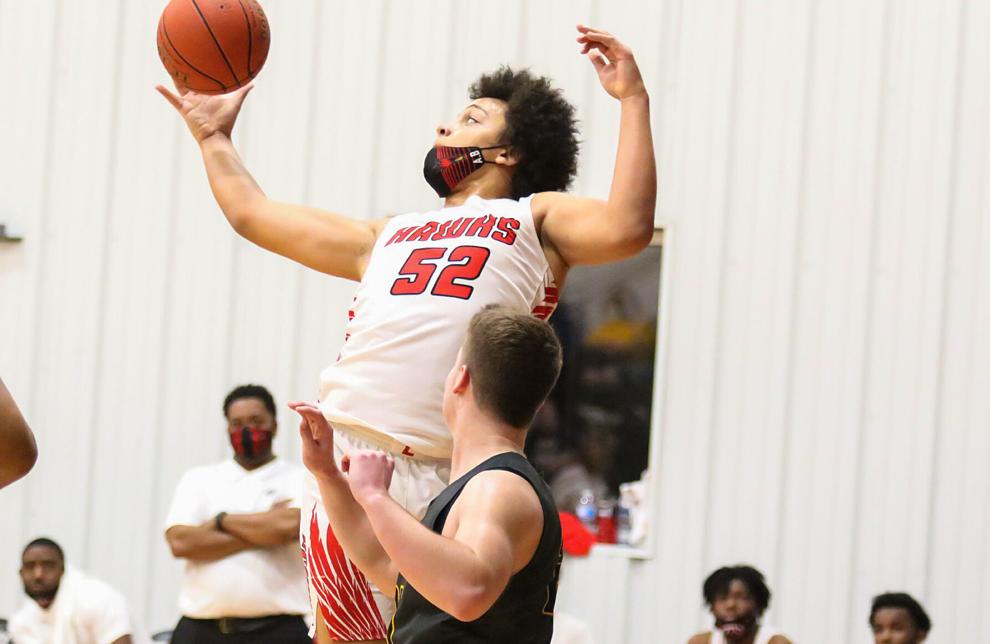 Lift for Life vs. Arcadia Valley boys basketball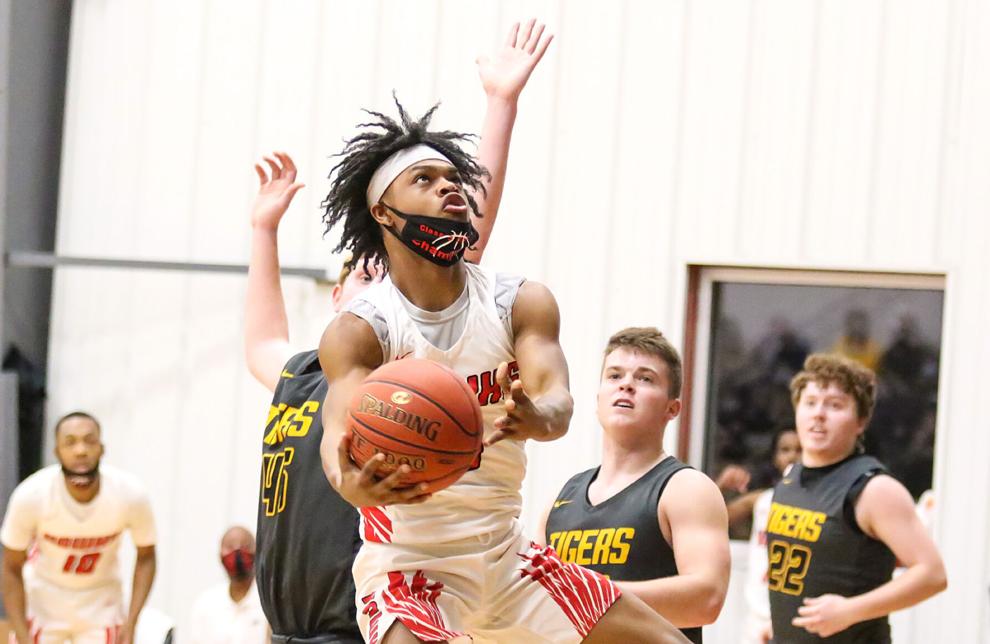 Lift for Life vs. Arcadia Valley boys basketball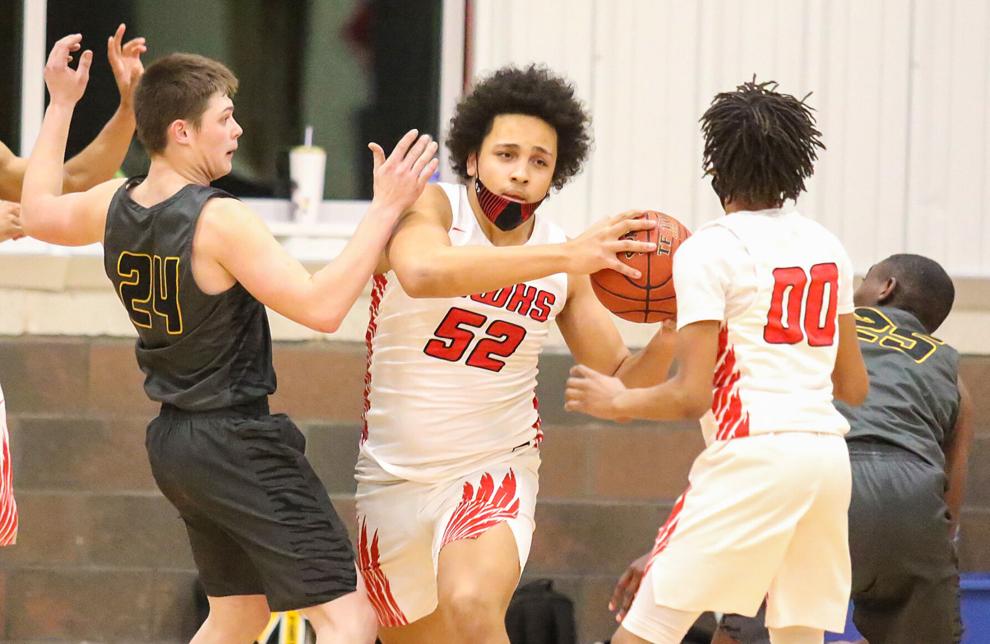 Lift for Life vs. Arcadia Valley boys basketball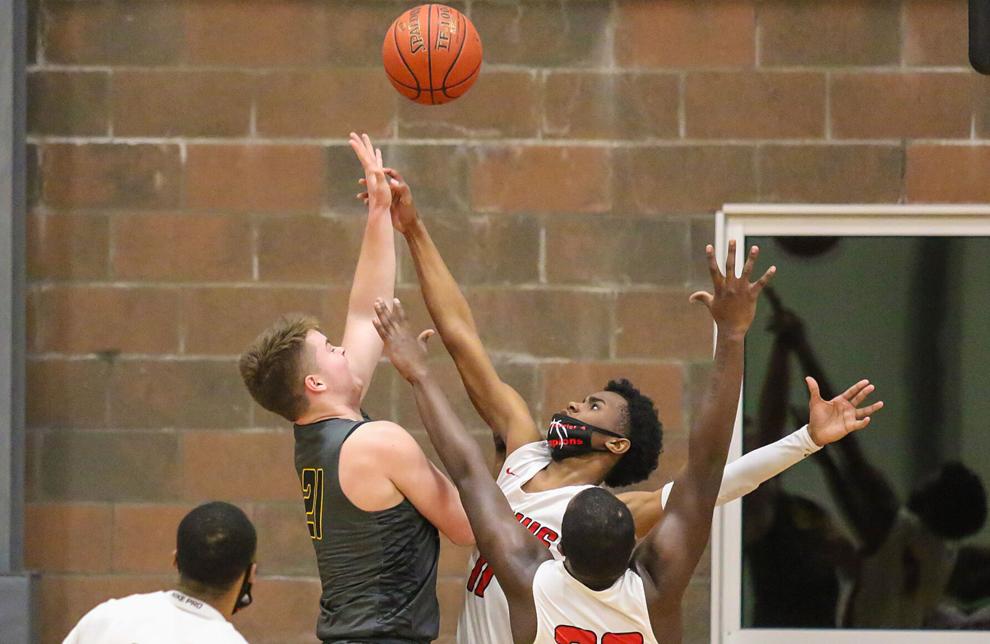 Lift for Life vs. Arcadia Valley boys basketball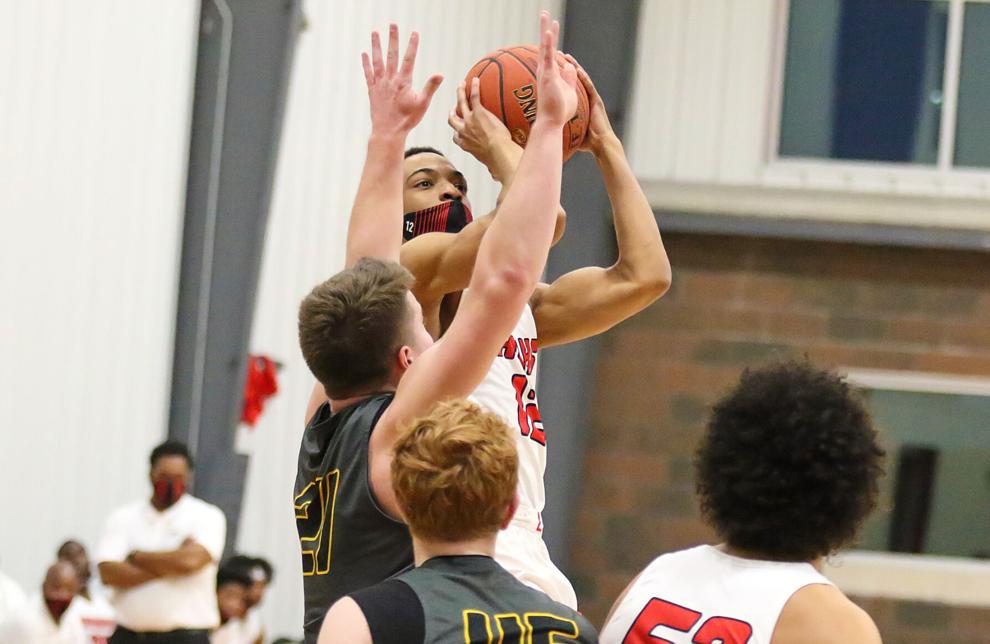 Lift for Life vs. Arcadia Valley boys basketball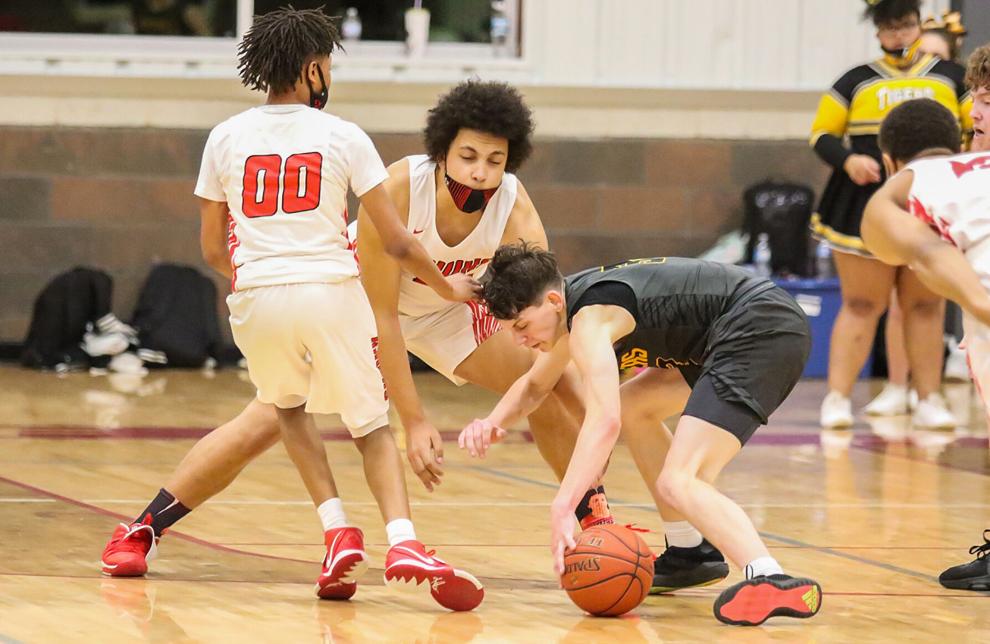 Lift for Life vs. Arcadia Valley boys basketball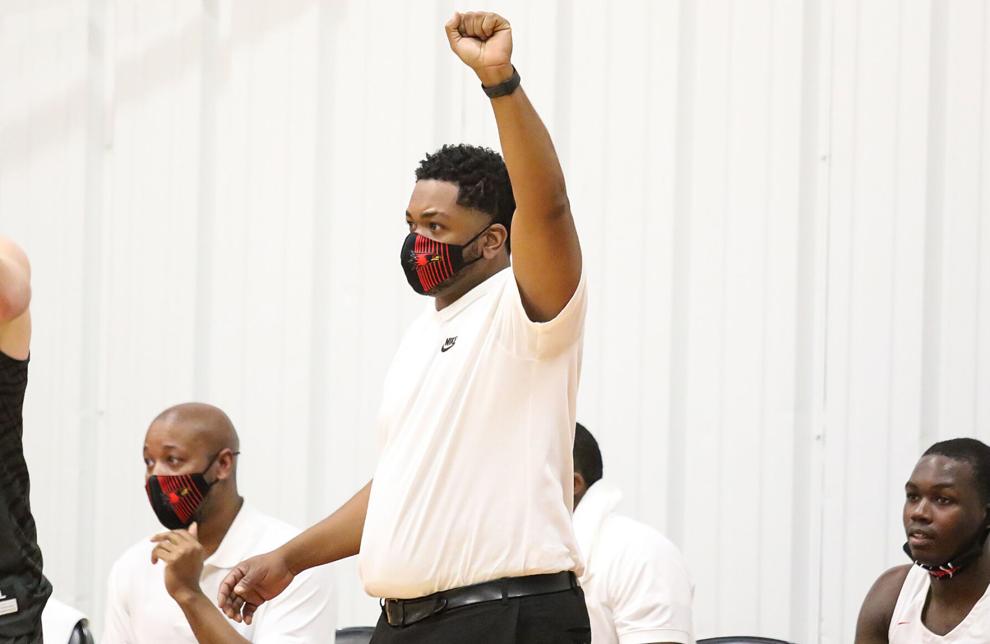 Lift for Life vs. Arcadia Valley boys basketball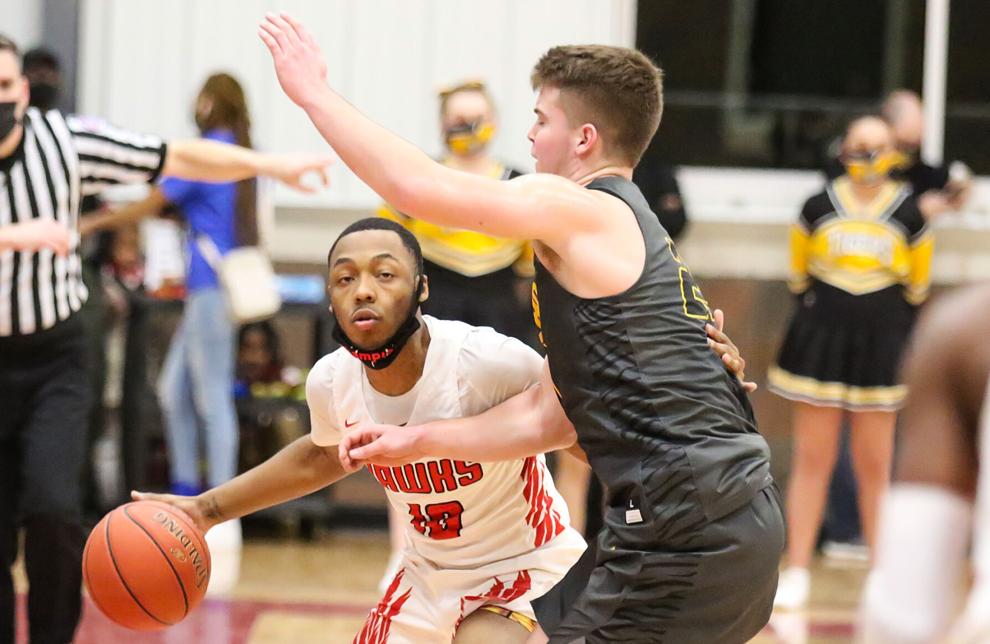 Lift for Life vs. Arcadia Valley boys basketball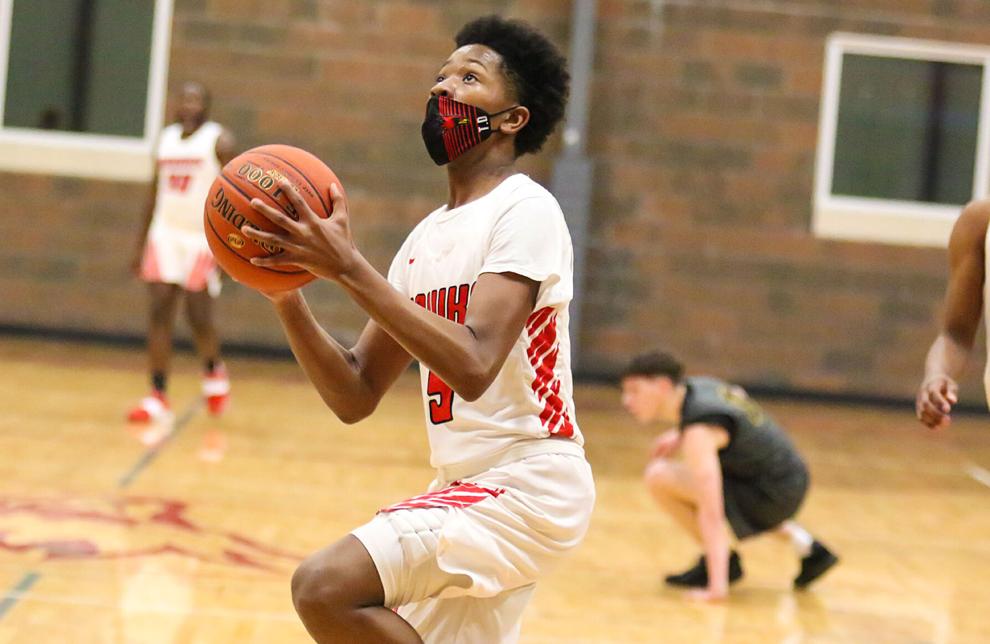 Lift for Life vs. Arcadia Valley boys basketball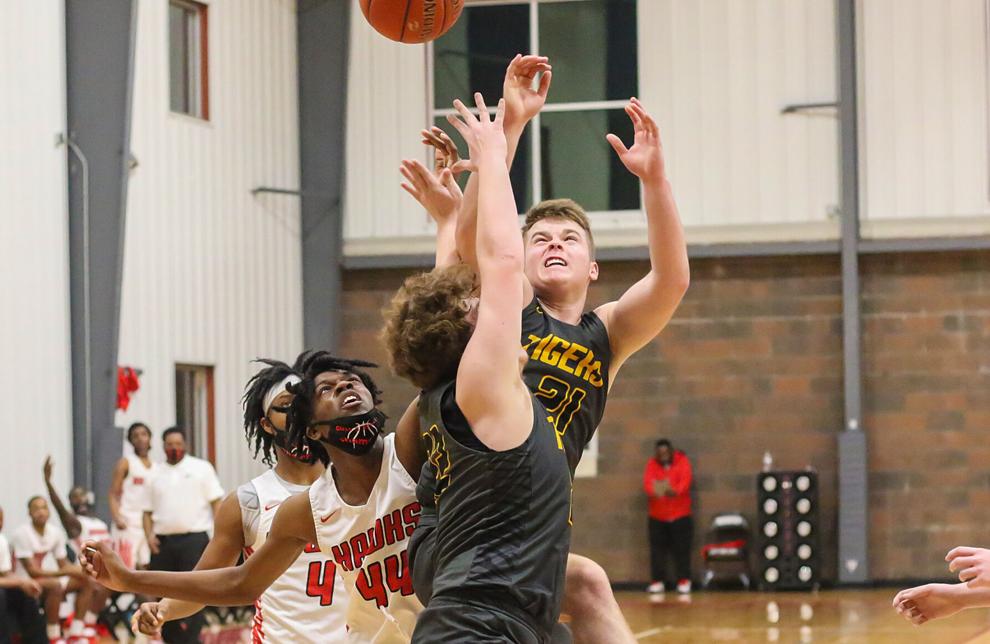 Lift for Life vs. Arcadia Valley boys basketball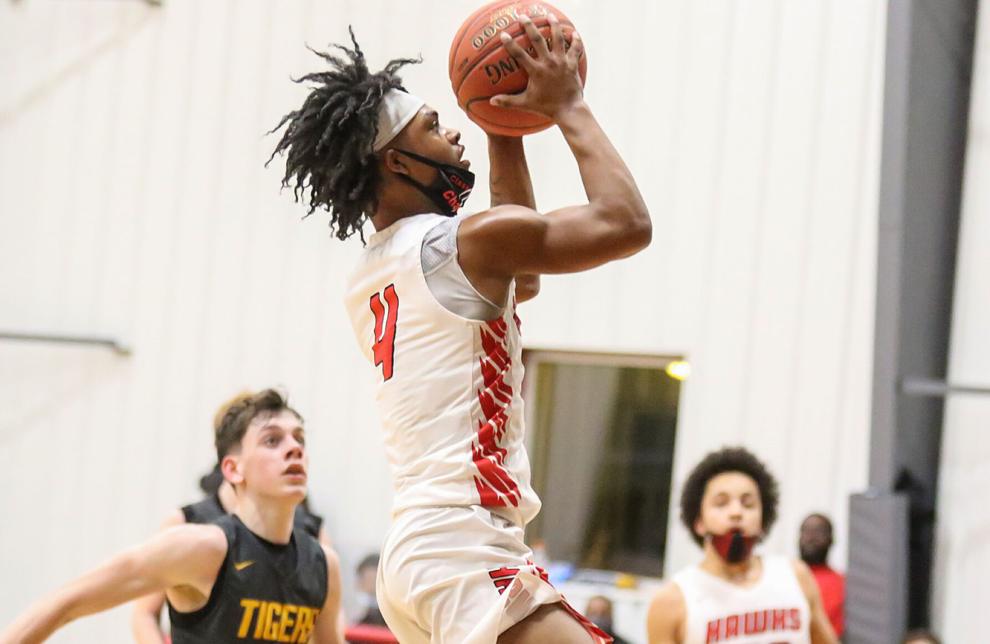 Lift for Life vs. Arcadia Valley boys basketball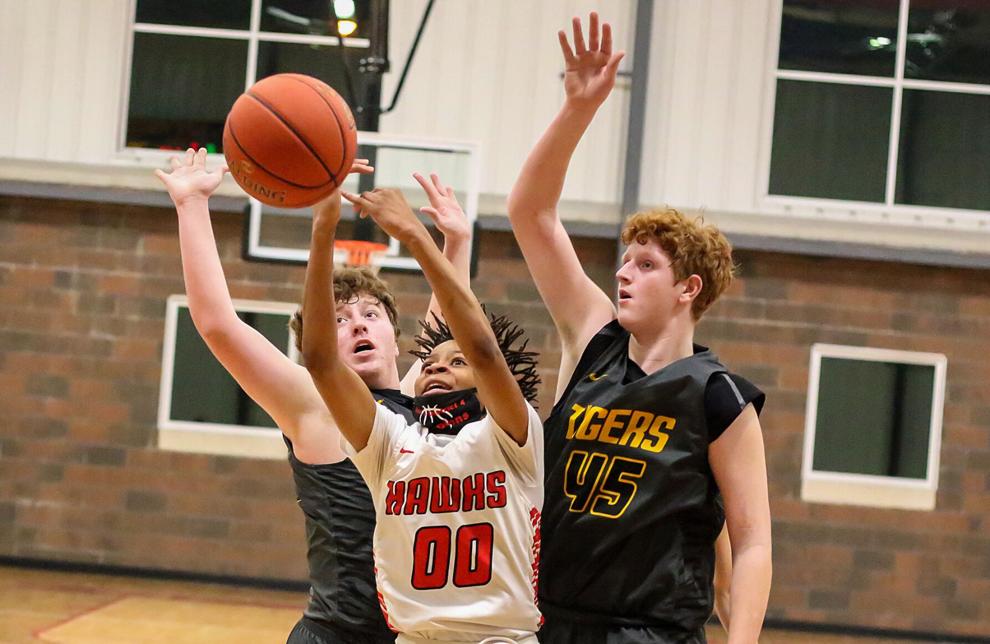 Lift for Life vs. Arcadia Valley boys basketball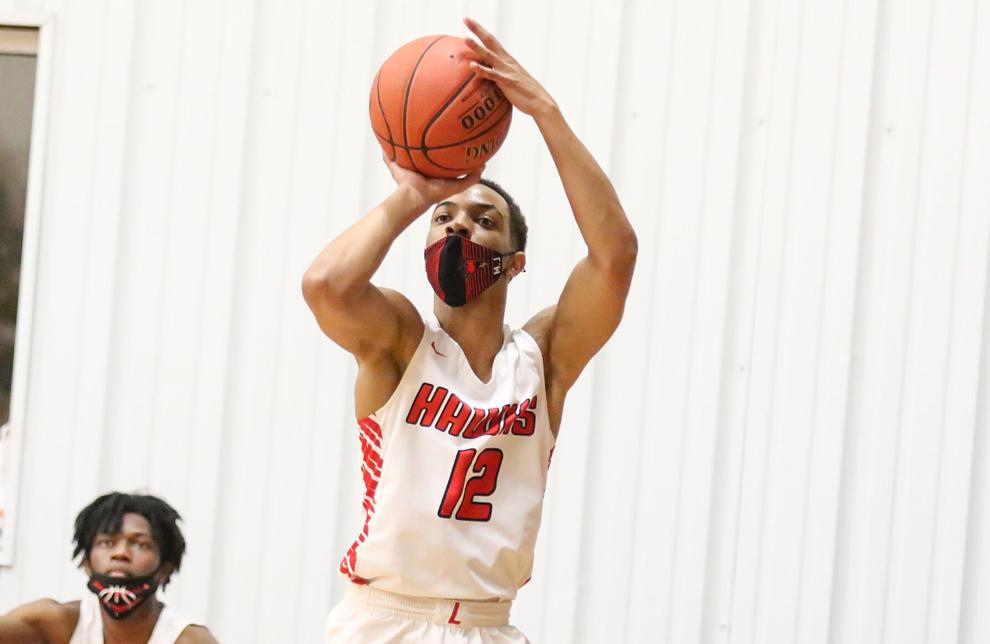 Lift for Life vs. Arcadia Valley boys basketball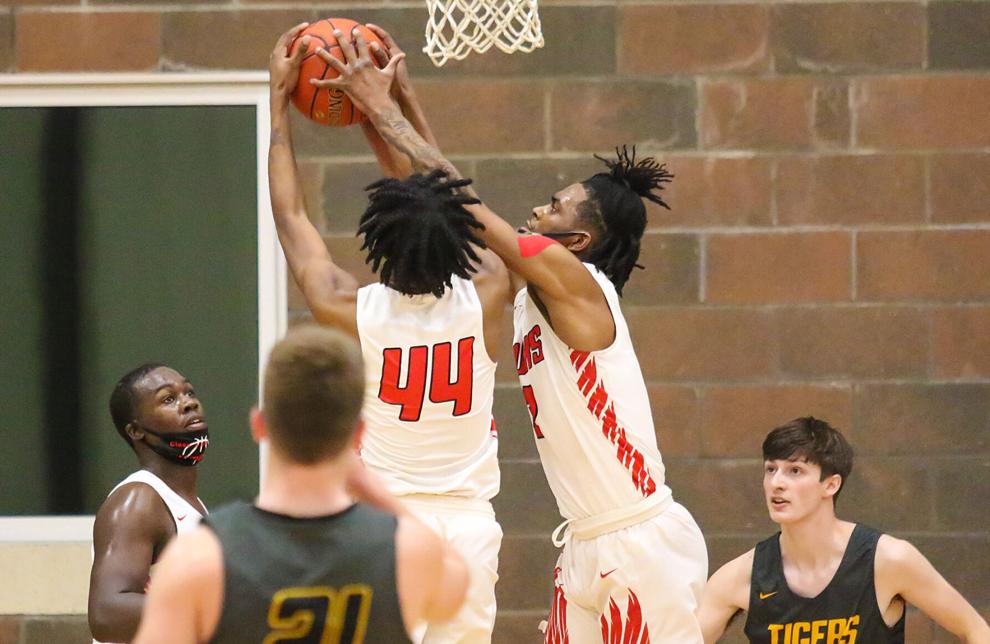 Lift for Life vs. Arcadia Valley boys basketball