Tony Irons is not one to back away from a challenge.
But when he took a step back and looked at the schedule he assembled for his Vashon boys basketball team, he had a brief thought.
"Yeah, I might have overdone it a little bit," Irons said with a chuckle.
The reigning Class 3 state champions and No. 1 small school in the STLhighschoolsports.com rankings, Vashon always has been a beacon for St. Louis high school basketball.
The Wolverines are going to give the country a taste of what St. Louis has been cooking.
Among the highlights are tournament dates at prestigious City of Palms Invitational and Bass Pro Tournament of Champions. There are showcase games at the Memphis Hoopfest, Highland Shootout, Quincy Shootout and Vashon's own Bragging Rights Classic.
Vashon's gym will be rocking this winter with home dates against East St. Louis (Jan. 9), Chicago Whitney Young (Jan. 25), CBC (Feb. 18), Hazelwood Central (Feb. 20) and St. Louis Christian (Feb. 26). The Wolverines also take on Trinity at a site to be determined. It's Trinity's home game, but the expected crowd would have spectators hanging from the rafters in Trinity's small gym.
The logic behind Irons pitting his team against the stiffest competition he could find was simple.
"We didn't want to get into a situation where the kids are looking ahead," Irons said. "It's like a championship atmosphere every game."
By making his team focus on what's directly in front of it, Irons' hope is it will simulate the right mindset for when it's win or go home time.
And the Wolverines will have a different path this year after they were moved up to Class 4.
"It's still difficult," Irons said. "It's still going to be a war."
Vashon should have the firepower to handle itself against whatever it faces. Leading the way is senior forward and Kentucky signee Cam'Ron Fletcher (6-foot-6). Also back is Southeast Missouri State recruit and shooting guard Phil Russell. Senior forward Kobe Clark (6-6) was among the most vital players for the Wolverines on their championship quest last season. Junior forward Nick Kern Jr. (6-5) will grow into a much larger role this season with the graduation of several senior stalwarts, including Mario McKinney Jr.
Seniors Sergio McClain Jr., Nathaniel Norman and junior Recko Bailey also return from last year's team.
New this season is junior point guard Trevon Love, who transferred in after averaging 7.6 points and 2.6 assists at Jennings last season.
There are also several underclassmen who will be up with the varsity to get acclimated to life as a Wolverine. It's how the current senior class came up under Irons and it appears to have worked out all right.
"You have a good group of returning guys that deserve to play on a stage against high-quality opponents," Irons said. "We're trying to show (the young guys) the level of basketball we're striving to be at."
Vashon opens up at 1:30 p.m. at home against Soldan in the Public High League Shootout.
DECKER STEPS IN AT KIRKWOOD
After 13 seasons, Kirkwood is under the direction of a new skipper.
Bill Gunn and three assistant coaches are out.
Mark Decker and a new staff are in.
What prompted the change is something the Kirkwood School District will not talk about.
The district issued a statement in June announcing the changes had been made but did not explain why.
Kirkwood athletics director Corey Nessalge referred comment Wednesday to district spokesperson Ginger Cayce, who did not return a message seeking comment.
Gunn and assistant coaches Armeake Estes, Shawn Erickson and Corey Dowden did not have their coaching contracts renewed for this school year. Gunn, Estes and Dowden remain employed by the district. Erickson does not work in the district.
Decker was promoted after spending the last six years on Gunn's staff. He was the head coach at Trinity before going to Kirkwood.
Kirkwood opens its season at home at 6 p.m. Thursday against Soldan.
MEHLVILLE PREPARES FOR NEXT STEP
After going where no Mehlville team had gone before, the Panthers are back and better than ever.
Senior guard Dylan Branson (6-foot-5), senior center Davion Bradford (7 feet) and senior forward Lamontay Daughtery (6-foot-7) stuffed the stat sheet as Mehlville went 23-8, won its first district title since 1997 and made its first appearance in a Class 5 quarterfinal in state history.
The Panthers also leaned on senior guard Max Roberts (5-9) to help defend the perimeter as they awaited the late February return of now-senior guard King Waller (6-2), who was injured.
Waller is healthy this season and joins a lineup that is talented, ferocious and hungry for more.
"I think we're in midseason form at the start," Branson said. "Last year definitely helped. Being seniors, we're really focused on winning more than anything else."
Branson and Bradford got a taste of that success this summer. They were teammates on the MoKan Elite team which competes in Nike's Elite Youth Basketball League. MoKan won the Peach Jam, the prestigious end-of-season tournament.
"That was great," Branson said. "Playing in the best league in the country and going against some of the best talent every night that can't prepare you any better."
Being prepared for the postseason is something Mehlville will try to accomplish this season with its schedule. The Panthers opened up hosting the Southside Classic. They'll participate in the Coaches vs. Cancer Holiday Tournament. They face a strong Tolton team at the Norm Stewart Classic this weekend. There are showcase games against Cardinal Ritter at the Midwest Showdown Shootout and Trinity at the Highland Shootout. They'll play Hamilton Heights out of Tennessee at the Quincy Shootout and tussle with Chicago Curie at the O'Fallon Shootout.
The Panthers will get their share of tests and challenges.
"This year our schedule has picked up a lot," Branson said. "That'll help us when we get to the postseason. I think we'll be more ready for it this year."
Having Waller ready to roll at the start of the season will only help. Waller averaged more than 15 points and five rebounds as a freshman. He then scored 17 points a game and grabbed five rebounds a sophomore.
"It feels good to be back on the court healthy," Waller said. "It's a big difference."
With success comes higher expectations and Mehlville is embracing it. The Panthers got a taste of a playoff run last season and it left them wanting more. Now they want to take the next step and punch their ticket to state.
"We have one goal," Waller said. "We have to take it one game at a time."
UNIVERSITY CITY POISED TO POUNCE
Don't look now, but Kelvin Lee is back.
After successful coaching stints at Chaminade and St. Mary's, Lee is now in his third season at University City. He has the Lions poised to make some noise this winter.
All five starters returned after U. City went 15-11 overall and won the Suburban Conference Blue Pool with a 6-1 record. The Lions were knocked out of their Class 4 district tournament by Hazelwood East, 64-61.
With a year of experience and an understanding of the program's expectations, U. City will be a challenge for its opponents.
"We're going to get up and down the floor and defend," Lee said.
U. City started off strong last season as it opened up 7-2. It hit a rough patch when it started playing in the Legends of Winter Roundball Classic at St. Louis U. High and then Kirkwood's Denver Miller Tournament that left it 7-7. But the Lions rallied to win six of their last eight games.
Expect an even better start this season. Lee said this is the first preseason he hasn't had to shut down conditioning workouts and keep his team in study hall to make sure their grades were acceptable.
"That's when I knew things were different," Lee said. "You have to change the culture."
It hasn't been an easy change. Senior guard Trayvon Robinson is the only holdover from Lee's first season with the program. Last season, Lee made the choice to go young with freshmen and sophomores with his eyes on the future.
It appears to have paid dividends.
Sophomore point guard Larry Abbey drew praise from Lee. Junior forward Jalen Hampton is back after averaging 12 points and nearly eight rebounds per game, both team highs. Junior Brandon Ming chipped in nearly eight points and five rebounds per game.
Robinson averaged nearly 10 points, four rebounds and more than two assists and a steal per game.
U. City has some early tests to see where it stands. It will take on Hazelwood Central in the semifinals of the Jerry Boeckman Memorial Tournament at 4:30 p.m. Thursday at Vianney.
"I love it," Lee said. "It's a good gauge to see where we are as a team."
The Lions get Class 5 semifinalist Francis Howell in the GAC/Suburban Challenge on Dec. 21 at Lindenwood University. U. City is also returning to the Legends of Winter and Denver Miller tournaments.
NORM STEWART CLASSIC MOVES TO MIZZOU ARENA
After 11 years at Columbia College, the Norm Stewart Classic will be played on Norm Stewart Court at Mizzou Arena.
A basketball extravaganza like no other, the Norm Stewart Classic will return with 48 consecutive hours of basketball. It starts at 5 p.m. Friday with East Buchanan playing Clarksville Academy of Tennessee. At 4 p.m. Sunday, Trinity will tip off with Whitehaven (Tennessee). In between there are 22 other games that will be played over the course of Friday, Saturday and Sunday.
Among the local highlights are St. Louis Christian facing Oklahoma's Booker T. Washington at 7 a.m. and Mehlville playing Tolton at 8:30 a.m. Both games will be broadcast on ESPNU on Saturday.
East St. Louis plays Raymore-Peculiar at 6 p.m. Saturday. Cardinal Ritter faces Bishop Miege at 8 p.m. Saturday.
Webster Groves will forgo opening its season at the Webster Classic and take on defending Class 5 champion Rock Bridge at 2 p.m. Sunday in the penultimate game of the event.
HIGHLAND SHOOTOUT TICKETS GOING FAST
The basketball talent around the area is as good as it's been in a long time, maybe ever. The wealth of talent and teams makes for good showcases and they don't get much better than the Highland Shootout. Now in its 29th year, the Highland Shootout is a staple for area basketball fans to get their fix of some of the best local and national talent the organizers can find.
This year's shootout looks to be among the best in the showcase's history.
The featured game of the night is CBC taking on Chicago Whitney Young. Vashon faces off with Simeon, another Chicago powerhouse. Chaminade draws Sussex Hamilton from Wisconsin and its junior star Patrick Baldwin Jr. The 6-foot-9 Baldwin is the No. 2-rated player in his class and has received offers from Duke, Kentucky, North Carolina and Kansas among others.
In a battle of area teams with 7-footers, Mehlville and Trinity will face off 3 p.m. to start the second session of the evening.
Early ticket sales have been brisk. Matt Powers, who helps organize and run the Highland Shootout, said more tickets were sold in the first day than any previous one-day of sales in the event's 29 years.
The event is broken into two sessions, with four games per session. Tickets can be purchased for the first session or an all-day pass gets both sessions. There are no tickets for just the second session.
First session tickets are $8. All day passes are $15 and they are going fast.
NEW HOME FOR COACHES VS. CANCER
For the first time in more than 40 years, there will be no basketball tournament at Meramec Community College. A winter tradition for area basketball fans that spanned generations comes to end this December when the Coaches vs. Cancer Holiday Tournament opens up at its new home at Lafayette High.
The Coaches vs. Cancer organization took over the Meramec Holiday Festival in 2014 and breathed new life into it when it merged its relatively new one-day shootout with the long-running holiday tournament.
"We're excited to have it here at Lafayette," Lafayette coach Matt Landwher said. "I grew up going to the Meramec Tournament."
There had been grumblings that the Coaches vs. Cancer Tournament could be on the move. Given his druthers, Landwher would have preferred it remained at Meramec. But when the search for a new venue began, he made it known to the organizers Lafayette was an available and willing partner.
"It takes a lot to run that size of a tournament," Landwher said. "We're happy to be part of supporting it any way we can. Anything we can do to support fighting cancer, we're in."
The tournament has a new venue and some new faces in the field. Among the new teams are Fort Zumwalt North, Lutheran South, Hickman and Memphis University High. They join with holdovers De Smet, Eureka, Lafayette, Lindbergh, Marquette, McCluer North, Mehlville, Parkway West, Ritenour, Troy, Vianney and Webster Groves.
The tournament will run from Dec. 27-30. The seeding will be announced at the Coaches vs. Cancer kickoff breakfast Dec. 14.
MORE TOURNAMENTS TO WATCH
Field: Webster Groves, St. Louis U. High, John Burroughs, Gateway STEM, Confluence, McCluer, Staley, Lee's Summit North.
Last year's champ: Webster Groves
• MICDS Holiday Tournament
Field: Clayton, Duchesne, Fort Zumwalt West, Francis Howell, Hancock, Kirkwood, Ladue, Liberty, MICDS, Pacific, Parkway Central, Parkway South, St. Charles, Trinity, Whitfield.
Last year's champ: Trinity
• Legends of Winter Roundball Classic at SLUH
Field: CBC, Cardinal Ritter, Carnahan, DuBourg, Hazelwood Central, Hazelwood East, Jennings, John Burroughs, Lift For Life, McCluer, Miller Career Academy, St. Louis Christian, St. Louis U. High, Soldan, University City, Urbana
Last year's champ: Cardinal Ritter
• Normandy Holiday Invitational
Field: Normandy, East St. Louis, St. Louis Christian, Gateway Science Academy, New Madrid County Central, Kansas City Northeast, Kansas City Southeast, Memphis City University
Last year's champ: Westwood (Memphis)
• Rotating 8 Tournament at O'Fallon Christian
Field: Battle, Clayton, Duchesne, Fort Zumwalt West, Oakville, O'Fallon Christian, Soldan, Whitfield.
Last year's champ: O'Fallon Christian
• Kirkwood's Denver Miller
Field: Eureka, Hazelwood East, Jennings, Kirkwood, Ladue, McCluer North, O'Fallon, University City
Last year's champ: McCluer North
• Belleville East Classic
Field: Alton, Althoff, Belleville East, Belleville West, Champaign Central, Collinsville, Normandy, Trinity.
Field: De Smet, Hazelwood Central, Kirkwood, Lafayette, Liberty, Parkway Central, Parkway South, Parkway West.
Last year's champ: De Smet
Tickets: $12 all day pass, $7 for single session; students $8 all day pass, $5 single session
Expected lineup: Edwardsville girls vs. Highland girls, 10:30 a.m.; Edwardsville vs. Althoff, 1 p.m.; Triad vs. Carbondale, 2:30 p.m.; Pinckneyville vs. Chicago Orr, 5 p.m; Collinsville vs. Morgan Park, 6:30 p.m.; Belleville West vs. Lincoln, 8 p.m.
• Sager Strong Shootout at MICDS
Expected lineup: Clayton vs. Mascoutah, noon; Duchesne vs. Gibault, 1:30 p.m.; Priory vs. Alton Marquette, 3 p.m.; MICDS vs. Columbia, 4:30 p.m.; O'Fallon Christian vs. Mater Dei, 6 p.m.
• Midwest Showdown Shootout at Webster Groves
Expected lineup: Webster Groves vs. Mt. Vernon, 1 p.m.; Lift For Life vs. South Iron, 2:30 p.m.; SLUH vs. Thea Bowman (Gary, Indiana), 4 p.m.; St. Louis Christian vs. Chicago Corliss, 5:30 p.m.; Cardinal Ritter vs. Mehlville, 7 p.m.; Hazelwood Central vs. East St. Louis, 8:30 p.m..
Tickets: $15 all day pass, $8 for Session I (must leave after Game 4).
Expected lineup: Highland vs. Greenville (girls) 8:30 a.m.; Highland vs. Triad, 10 a.m.; Tolton vs. Mater Dei, 11:30 a.m.; De Smet vs. Collinsville, 1 p.m.; Mehlville vs. Trinity, 3 p.m.; Chaminade vs. Hamilton (Sussex, Wisconsin), 4:30 p.m.; Vason vs. Chicago Simeon, 6 p.m.; CBC vs. Chicago Whitney Young, 8:15 p.m.
• Soulard Shootout at Lift For Life
Expected lineup: Orchard Farm vs. Maplewood-Richmond Heights, 1 p.m.; Lovejoy vs. Miller Career, 2:30 p.m.; Lutheran North vs. Cahokia, 4 p.m.; Madison vs. St. Mary's, 5:30 p.m.; Soldan vs. Lift For Life, 7 p.m.
Expected lineup: Madison vs. Cahokia, 11:30 a.m.; Hazelwood East vs. Belleville East, 1 p.m.; Mount Vernon vs. Ladue, 2:30 p.m.; Alton vs. Decatur Eisenhower, 4 p.m.; Evansville Bosse vs. Chicago Bogan, 5:30 p.m.; East St. Louis vs. Trinity, 7 p.m.
Expected lineup Friday: Mascoutah vs. Springfield Southeast 5:30 p.m.; O'Fallon vs. Belleville West, 7 p.m.; Pinckneyville vs. Bloomington Central, 8:30 p.m.
Expected lineup Saturday: Mehlville vs. Chicago Curie, 4 p.m.; O'Fallon vs. Chaminade, 5:30 p.m.; Chicago Whitney Young vs. Marion (Arkansas), 7 p.m.; Collinsville vs. Chicago Simeon, 8:30 p.m.
BOYS BASKETBALL PLAYERS TO WATCH
Cam'Ron Fletcher, senior, Vashon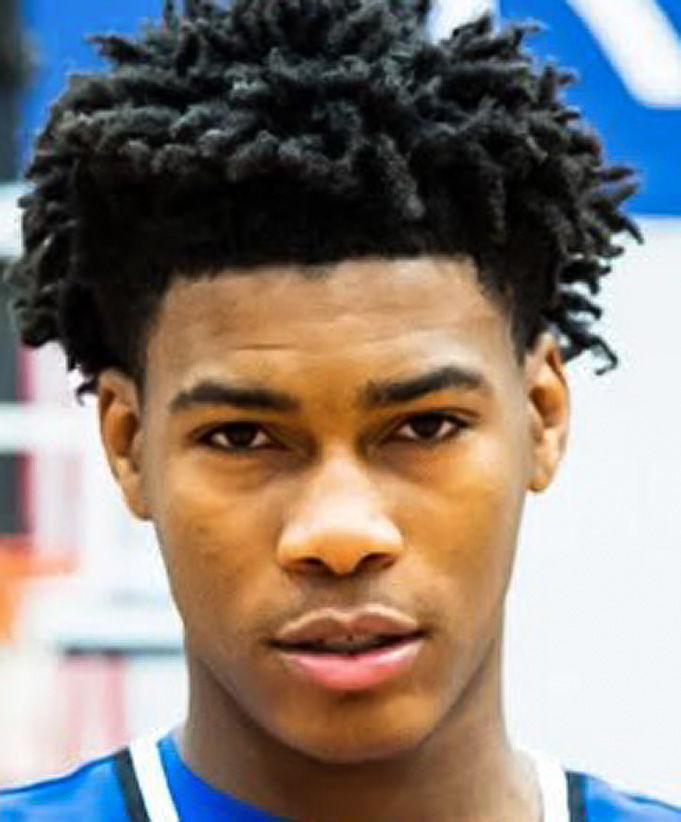 A top-tier collegiate prospect, the 6-foot-6 and 175-pound rangy small forward is a devastating presence around the basket. Outside shot still developing. Averaged 18 points and four rebounds per game. Signed with Kentucky.
Ryan Kalkbrenner, senior, Trinity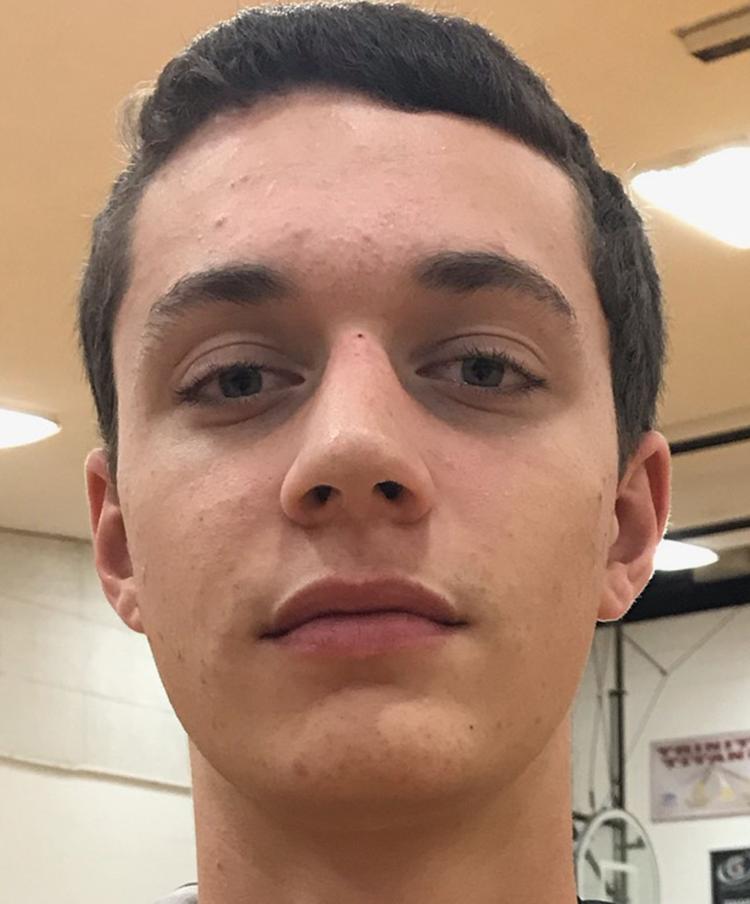 The 7-foot-1 and 230-pounder was named the Elite Youth Basketball League's defensive player of the year after leading league in blocked shots. Averaged 14 points, seven rebounds and more than four blocks per game as a junior for Trinity. Signed with Creighton.
Luke Kasubke, senior, Chaminade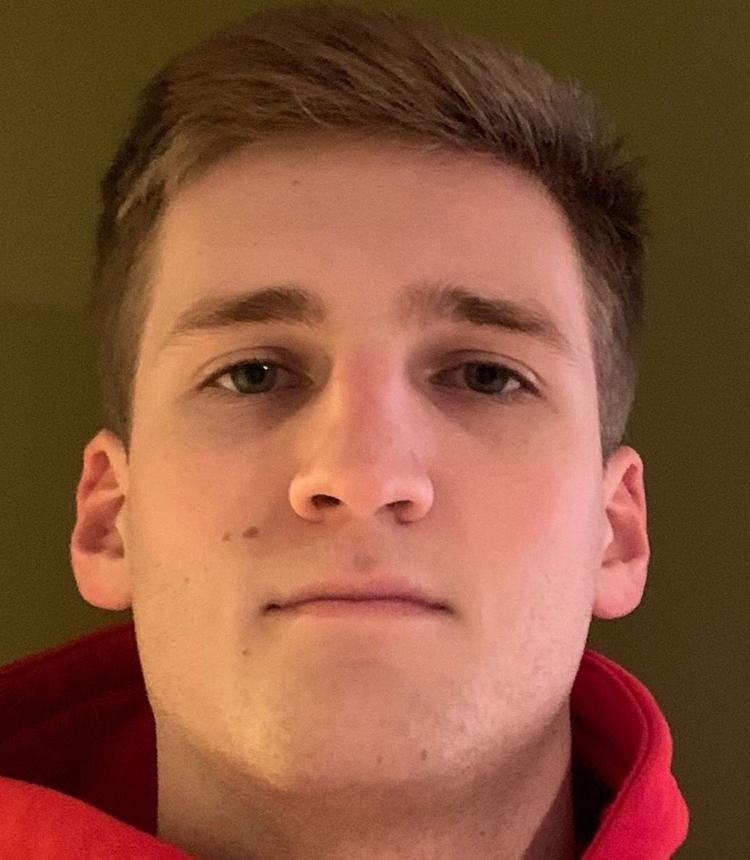 A four-year varsity stalwart, the 6-foot-4 and 175-pound small forward's role has grown with the Red Devils. From spot-up shooter to all-around threat, Kasubke averaged 22 points, four rebounds, nearly three assists and more than a block per game as a junior. Signed with Kansas State.
Caleb Love, senior, CBC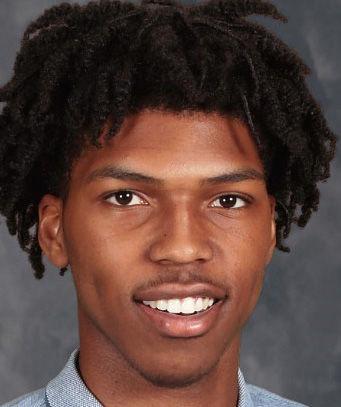 As lethal a scorer as there is in the area. The 6-foot-3 and 170-pound guard averaged more than 19 points per game while displaying the ability to score at the basket, from long range and everywhere in between. Contributed four rebounds, three assists and two steals per game. Signed with North Carolina.
Ray'Sean Taylor, senior, Collinsville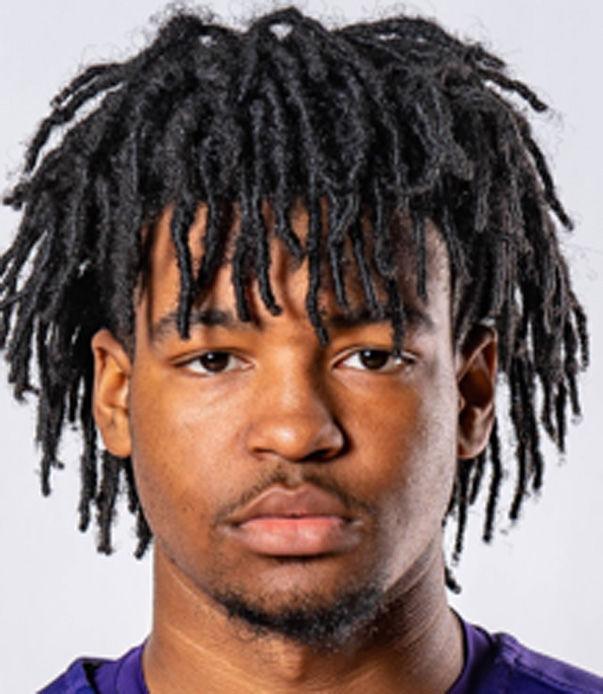 The most accomplished returning player in the Southwestern Conference, the 6-foot-1 and 165-pound Taylor averaged more than 21 points, five rebounds, three assists and a steal per game as a junior. Signed with SIU Edwardsville.