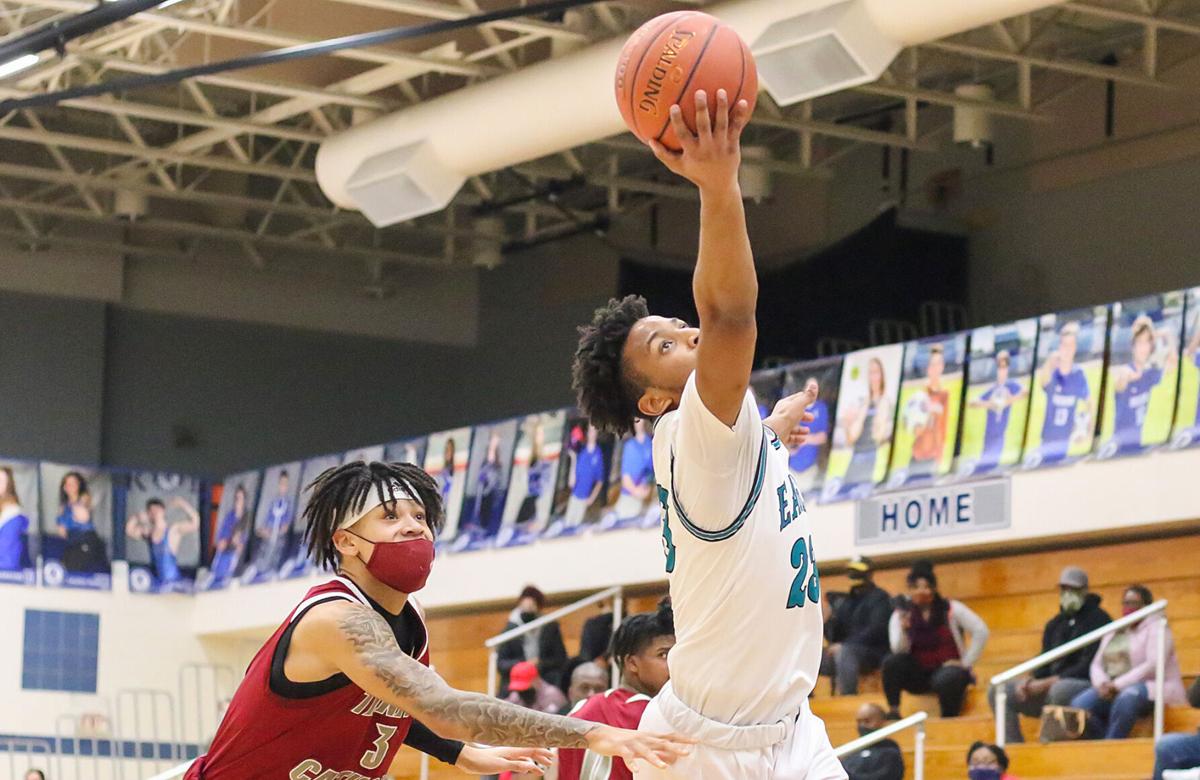 ST. CHARLES — Roddy Alexander knew not too take his opponent's unusually poor record for granted.
Despite a season-long struggle to get wins, No. 6 seed Trinity held tough with top seed O'Fallon Christian for one quarter of Friday's Class 3 District 5 boys basketball championship at Duchesne before the Eagles got hot and pulled away for a 75-61 win.
"It was all a fun competition," said Alexander, a 5-foot-11 senior guard who had 19 points for the Eagles. "We knew they was going to give us their best game, so we had to give them ours."
O'Fallon Christian (19-5), the No. 7 team in the STLhighschoolsports.com small-schools rankings, will take on Palmyra (14-8) in a Class 3 sectional game at 6 p.m. Wednesday at a site to be determined. The Panthers knocked off top seed Highland by one point in the Class 3 District 6 final Friday.
The Eagles won their sixth district title in school history and second in succession.
"I was telling these guys it was 10 years ago almost to the day we won our first district championship in our school's history," Christian coach Adam Glenville said. "I was a junior and it's just cool 10 years later to be a part of it again. It's just another stop on this road this year."
Christian won its sectional contest last season before falling to eventual Class 3 champion Cardinal Ritter in the quarterfinals. The Eagles were without one of their top players in Kristian Davis for most of their postseason run last year, so the junior guard is looking forward to getting a crack at it this time around.
"It's kind of big for us, especially for me because I didn't get to play (due to a high ankle sprain)," said Davis, who led all scorers Friday with 21 points. "I want to help, especially because it's our seniors' last year and those are some key players."
Trinity (2-19) saw a topsy-turvy season come to an end Friday.
COVID-19 forced the school to an all-virtual setup and then success on the court was few and far between as far as victories go. After rolling to an 86-22 record the past four seasons, including a 2019 state quarterfinal appearance, the Titans dropped their first 18 games of the season before finally knocking off Duchesne in their district opener and then getting a forfeit win over Lutheran North in the semifinals.
"Despite our record, we were still working hard trying to get the young guys in shape for next year," said senior guard Aaron Brady, who led the Titans in scoring this season and had a team-high 16 points Friday. "It's been a roller coaster throughout the season, but I wouldn't want to play with anybody else but these guys."
Then news broke on Thursday that Trinity would be shutting its doors after this school year due to declining enrollment.
"I guess going through COVID, it's starting to be normal where things shut down," Titans coach Jeff McCaw said. "So now for the school not to be fully physically functioning all year, it's almost like it doesn't hurt as much if you was day to day. It's a surprise, but it's also a struggle for the kids because now they have to figure out a transitional component."
Seniors like Malcolm Harvey and Will Johnson said their hearts were heavy for the younger Titans who now have to find a new place to attend school and play basketball.
"Some of them was actually coming up and they started to perfect their craft this year, so they was really going to have a nice season next year," Harvey said. "You've got to just hope they find another school that they fit in."
Said Johnson: "I just feel bad for them because Trinity was their home, like it was our home for four years. So, now they've got to go try to get adjusted to a new program."
Brady knocked down a couple 3-pointers and Trinity jumped out to an early 6-3 lead before Christian scored 12 of the final 16 points of the first quarter to lead 15-10.
"We was competitive," McCaw said. "I think O'Fallon Christian assumed, like any good team should, that they were going to win. But, I just wanted my kids to make sure that you show some fight, compete at a high level and make them respect you and the game."
Christian then ran off 13 of the first 15 points of the second quarter to take a 28-12 lead and the Eagles would go on to outscore the Titans 32-10 in the quarter to assume a commanding 47-20 lead at halftime.
"First quarter was kind of bumpy, but coach told us to bump it up, so we had to stick to our defense and we just got to it after that," Davis said.
Much of the Eagles' success in the first half came on getting to the basket. Alexander especially excelled at it with 10 of his 14 first-half points coming on attacks at the rim.
"A lot of times in past games, we settled for shooting outside and sometimes we hit, sometimes we don't," Glenville said. "But when guys like Roddy are aggressive and taking the rim, it really gets our guys going. Attacking the rim is gonna be key for us the rest of the season."
Christian, which also got 14 points from Raynard Horry and 13 points from Kalin Black, held a 26-point lead after three quarters and stretched it out to 30 points at one time to briefly invoke the running clock.
After the Eagles pulled all of their starters, a mix of Titan starters and reserves scored 18 of the game's final 20 points to close out the Trinity boys basketball era with the hustle and effort that highlighted many of the school's standout teams of the past few seasons.
"We never quit, but I just wish we could have went out better," said Titans senior guard Jordan Fulton, who scored 11 points. "It was nice to see the team not quit and keep fighting for the last game."
That's what was most pleasing for their head coach.
"That's the most important thing, that you compete until the horn goes off," McCaw said. "As long as you compete, I'm OK with it. Even spectators enjoy watching effort. They don't always get to see talent, but they should see effort every time a team plays."
So while the door closes for Trinity, it remains wide open for Christian to keep trying to move past the point where its season ended last year. Alexander plans to make sure his team is focused.
"We've been here before, so we knew what we had to do to win. But, it's not over yet," he said. "We know what we have to do to get to where we want to be, so we've just got to keep working hard and we'll get there."
Class 3 District 5 championship: O'Fallon Christian 75, Trinity 61
O'Fallon Christian vs. Trinity boys basketball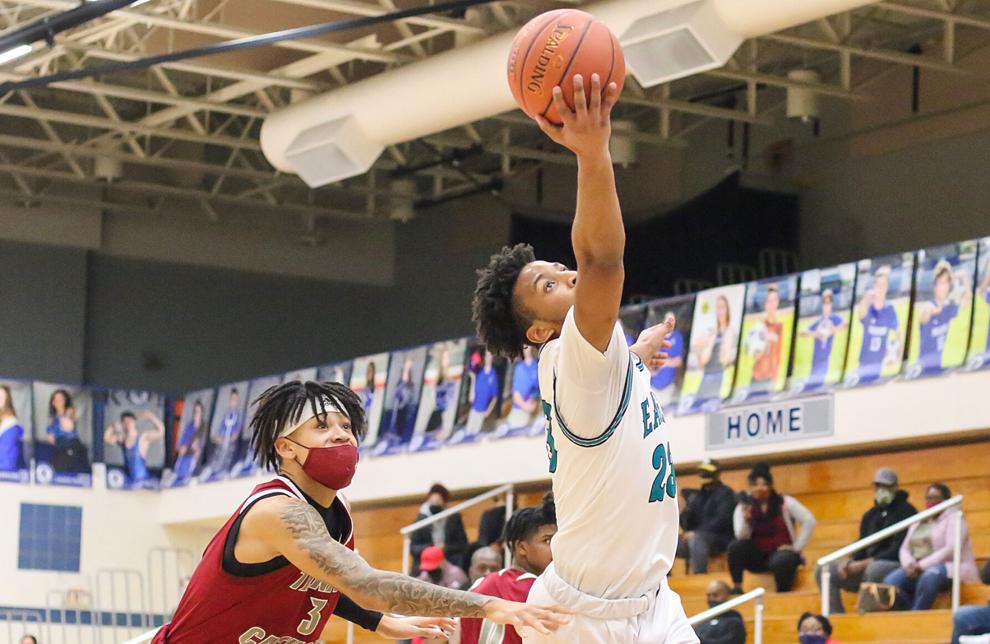 O'Fallon Christian vs. Trinity boys basketball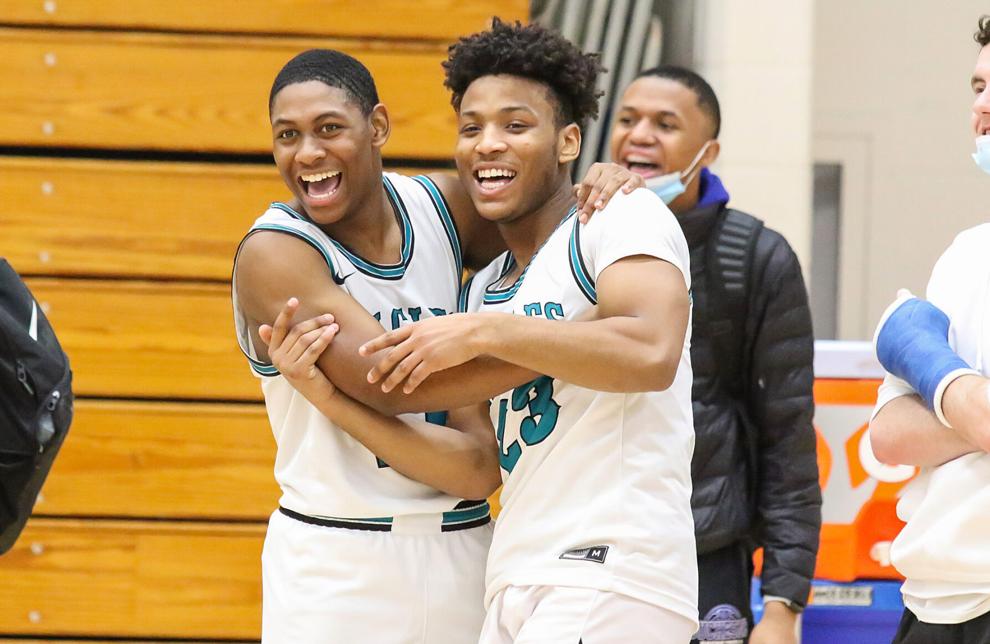 O'Fallon Christian vs. Trinity boys basketball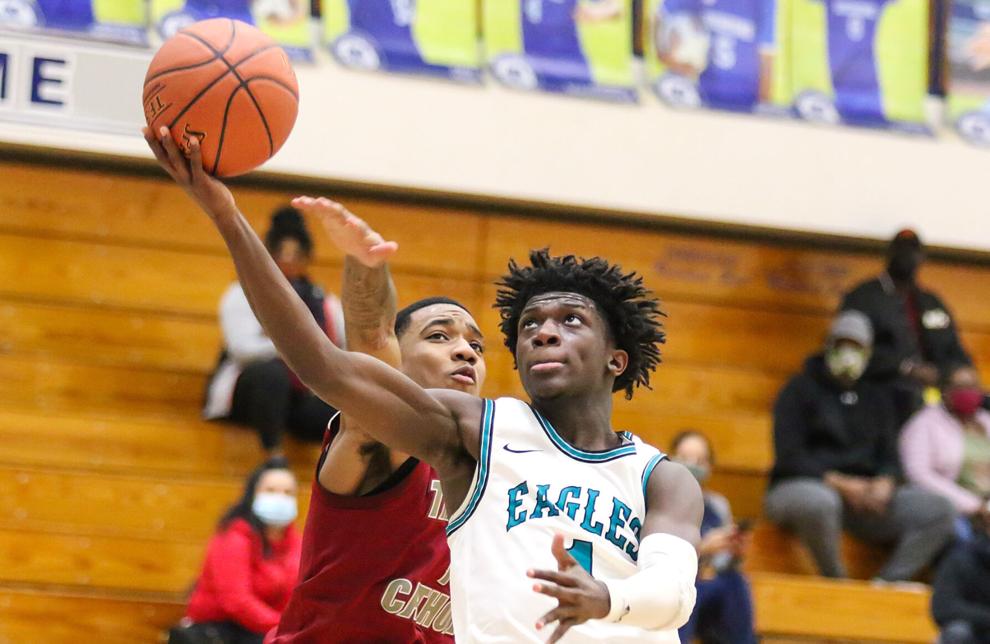 O'Fallon Christian vs. Trinity boys basketball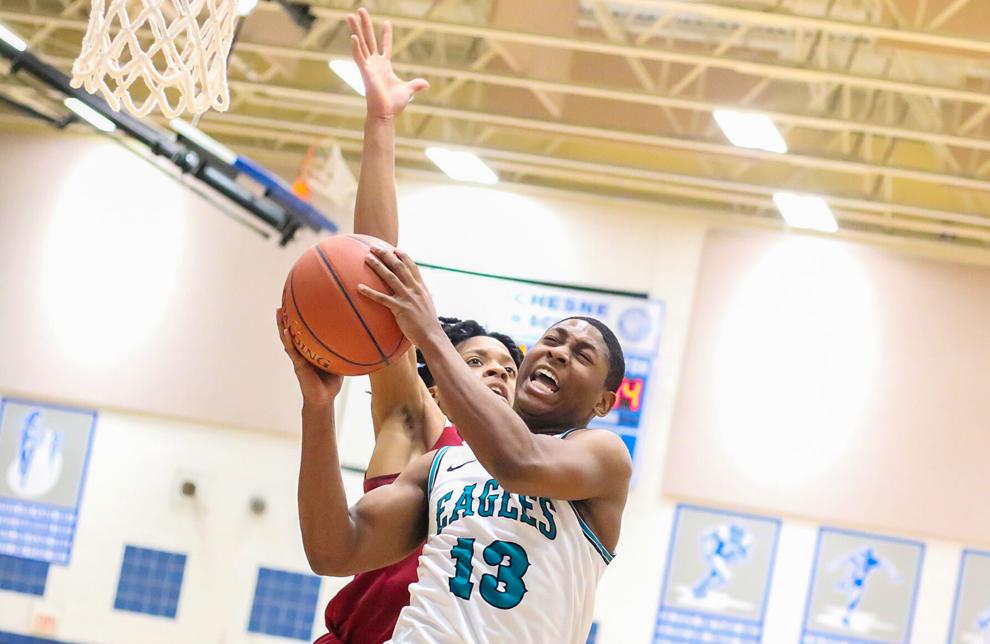 O'Fallon Christian vs. Trinity boys basketball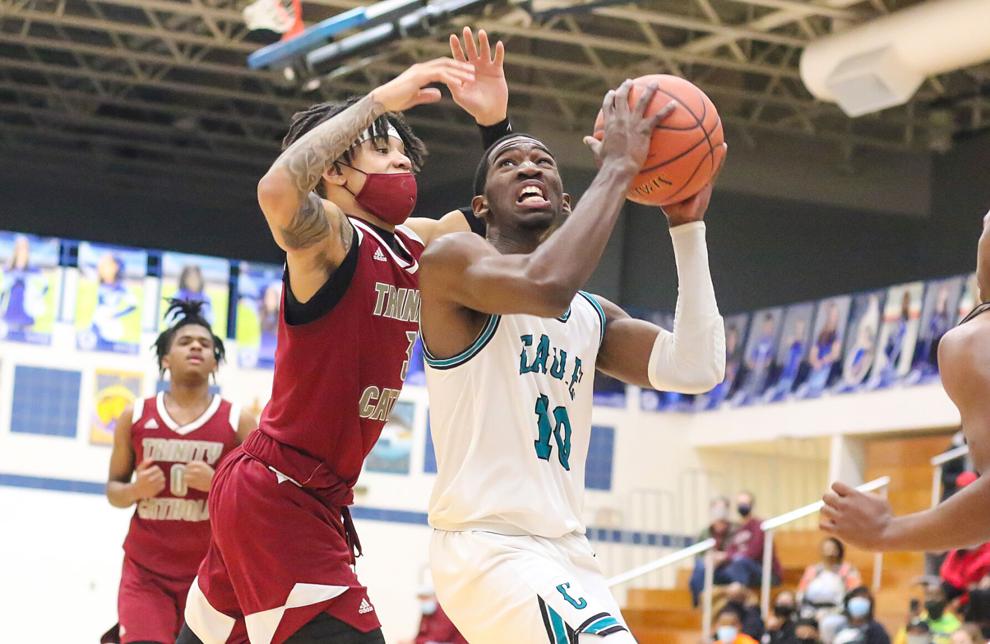 O'Fallon Christian vs. Trinity boys basketball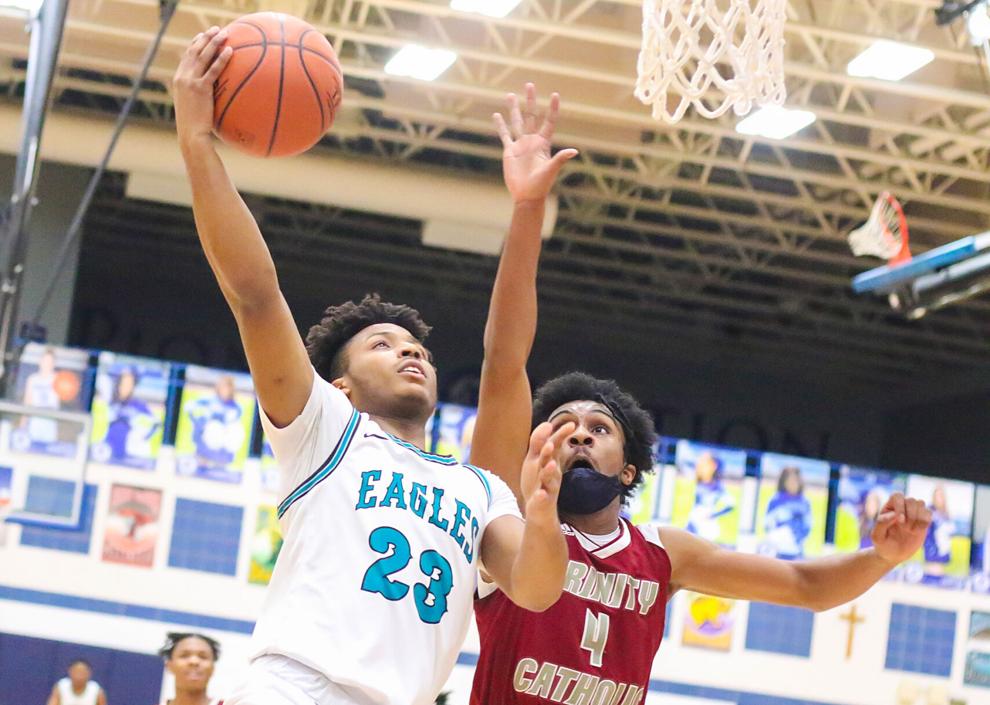 O'Fallon Christian vs. Trinity boys basketball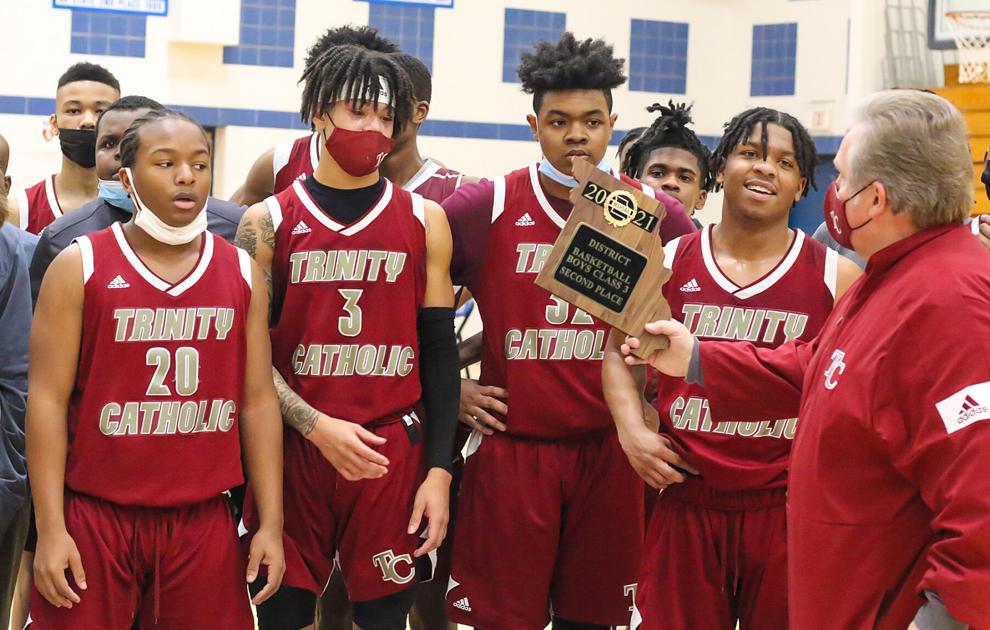 O'Fallon Christian vs. Trinity boys basketball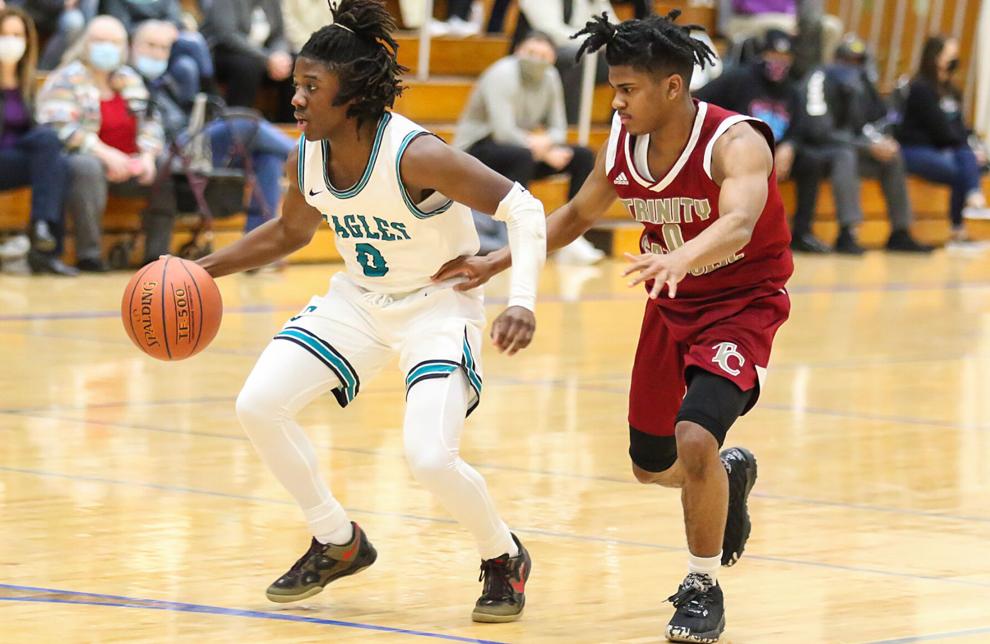 O'Fallon Christian vs. Trinity boys basketball
O'Fallon Christian vs. Trinity boys basketball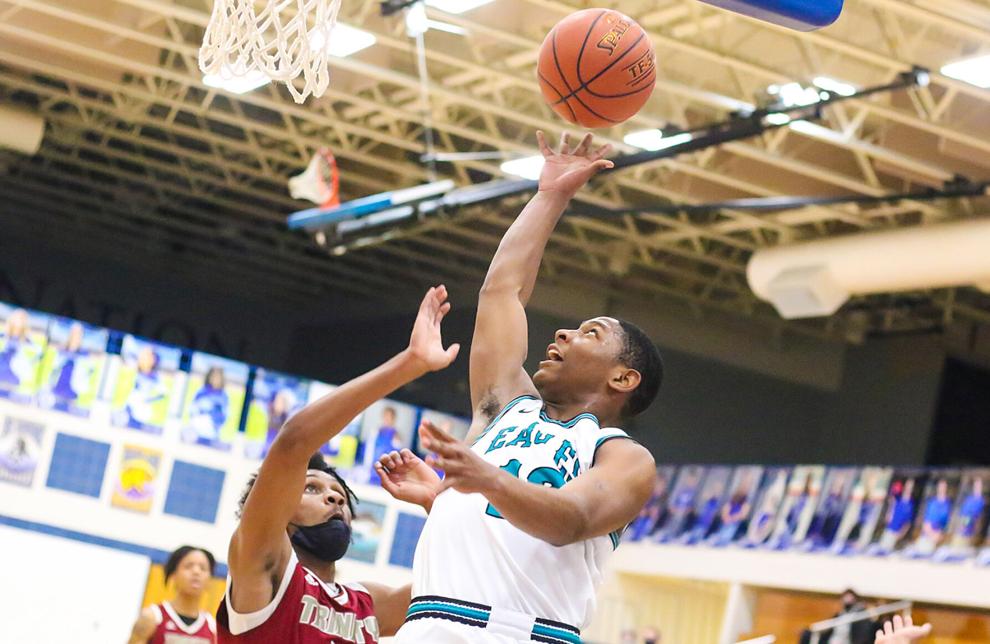 O'Fallon Christian vs. Trinity boys basketball
O'Fallon Christian vs. Trinity boys basketball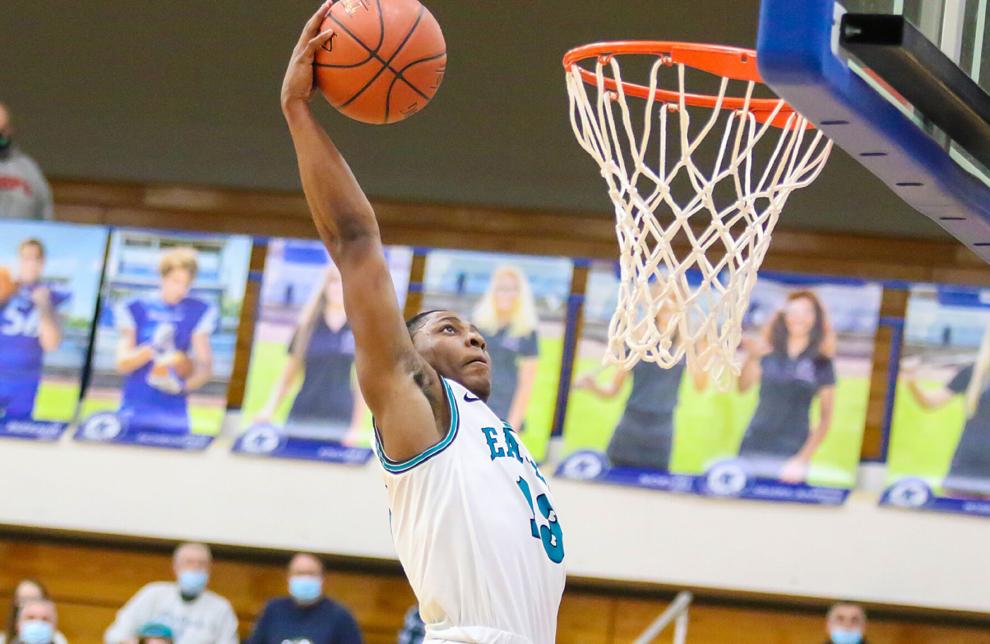 O'Fallon Christian vs. Trinity boys basketball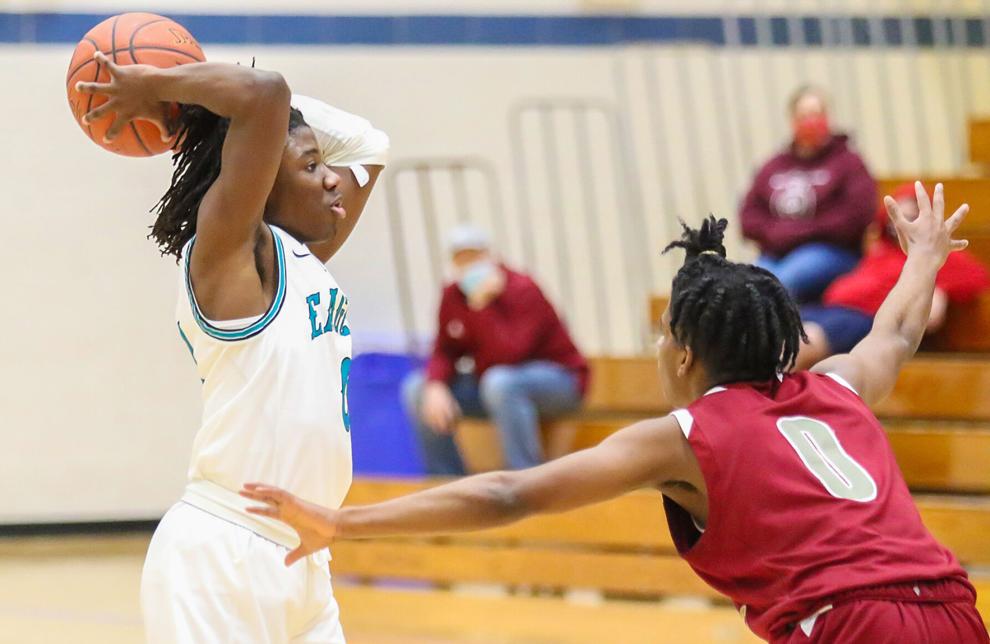 O'Fallon Christian vs. Trinity boys basketball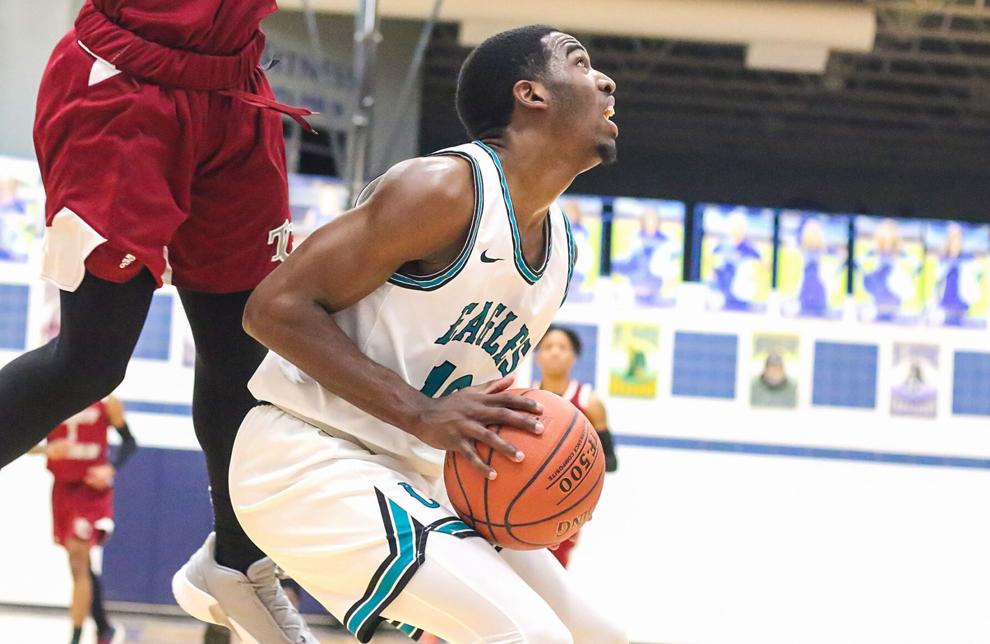 O'Fallon Christian vs. Trinity boys basketball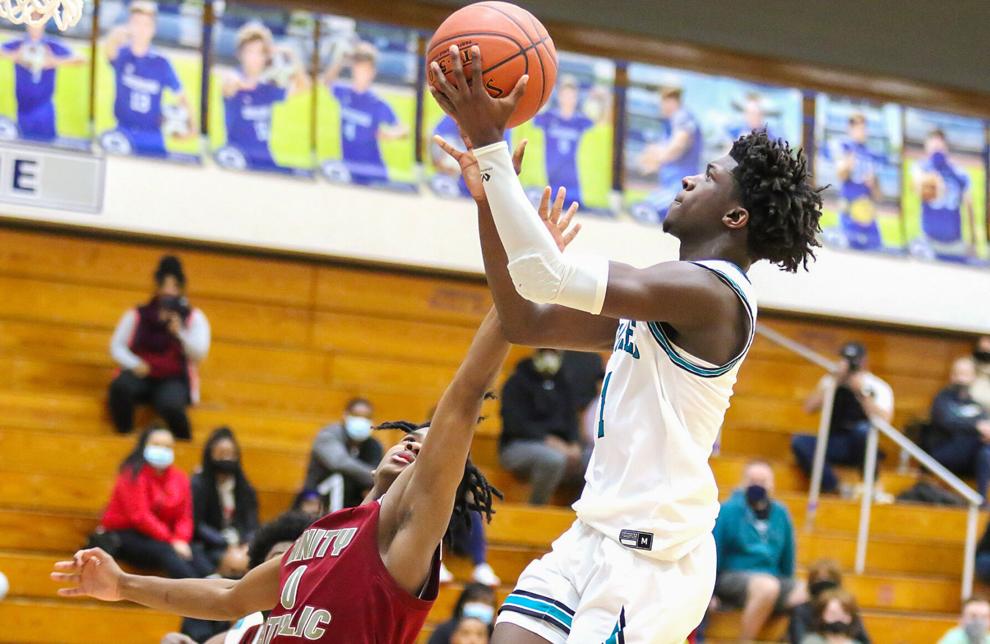 O'Fallon Christian vs. Trinity boys basketball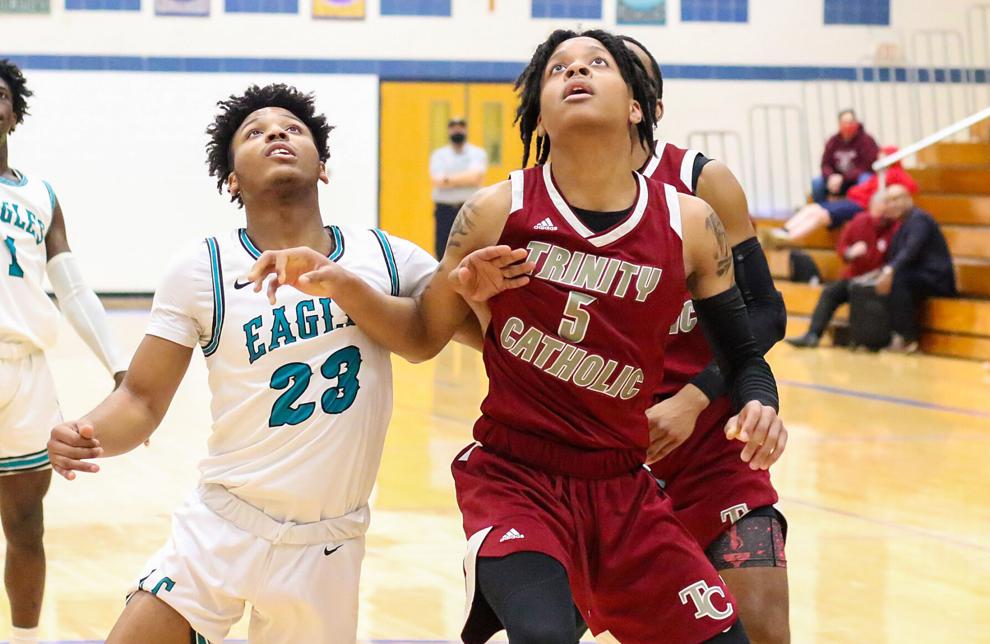 O'Fallon Christian vs. Trinity boys basketball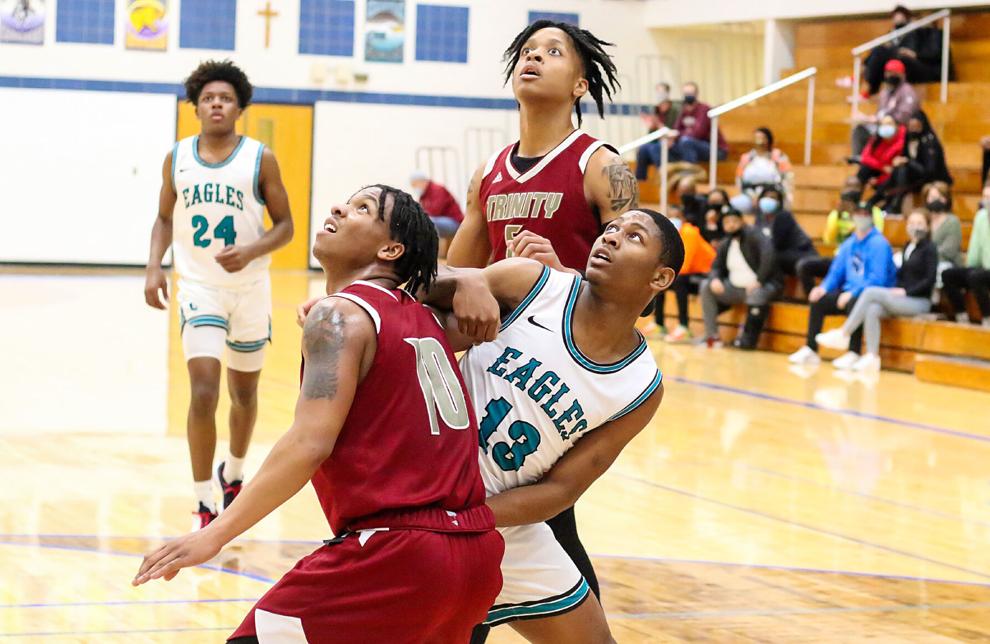 O'Fallon Christian vs. Trinity boys basketball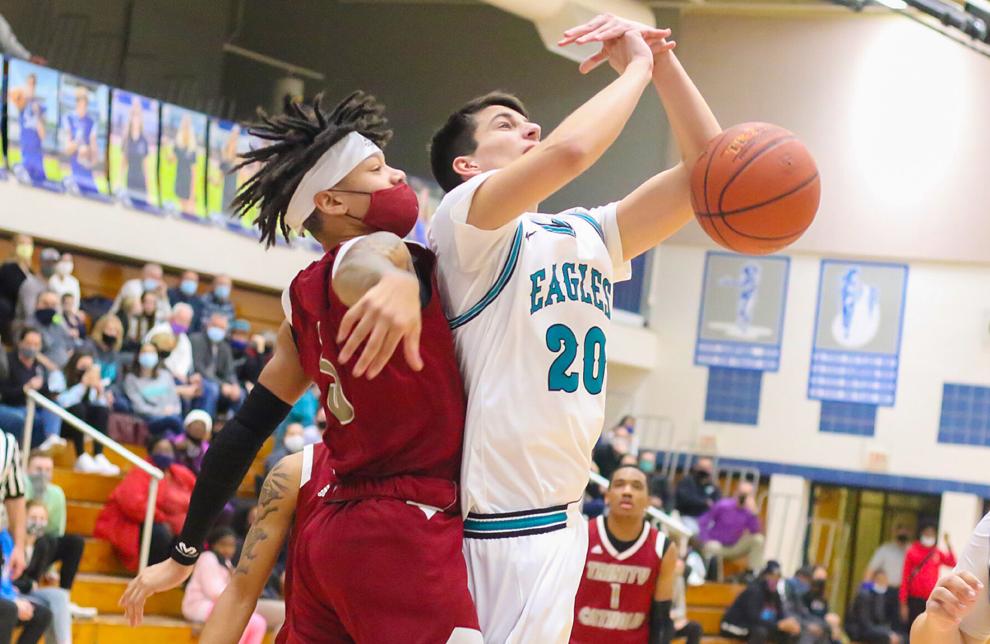 O'Fallon Christian vs. Trinity boys basketball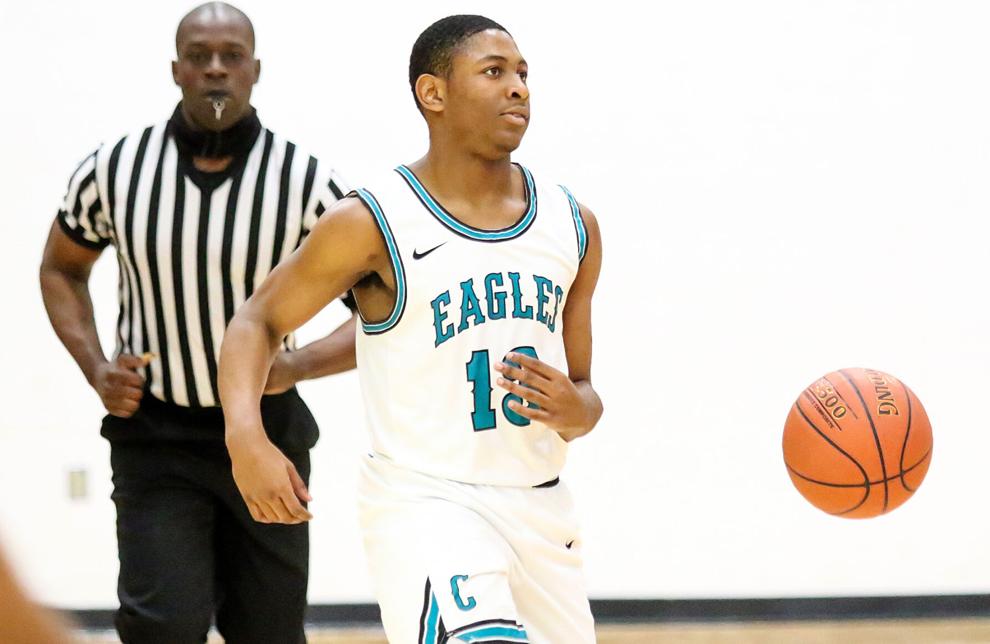 O'Fallon Christian vs. Trinity boys basketball