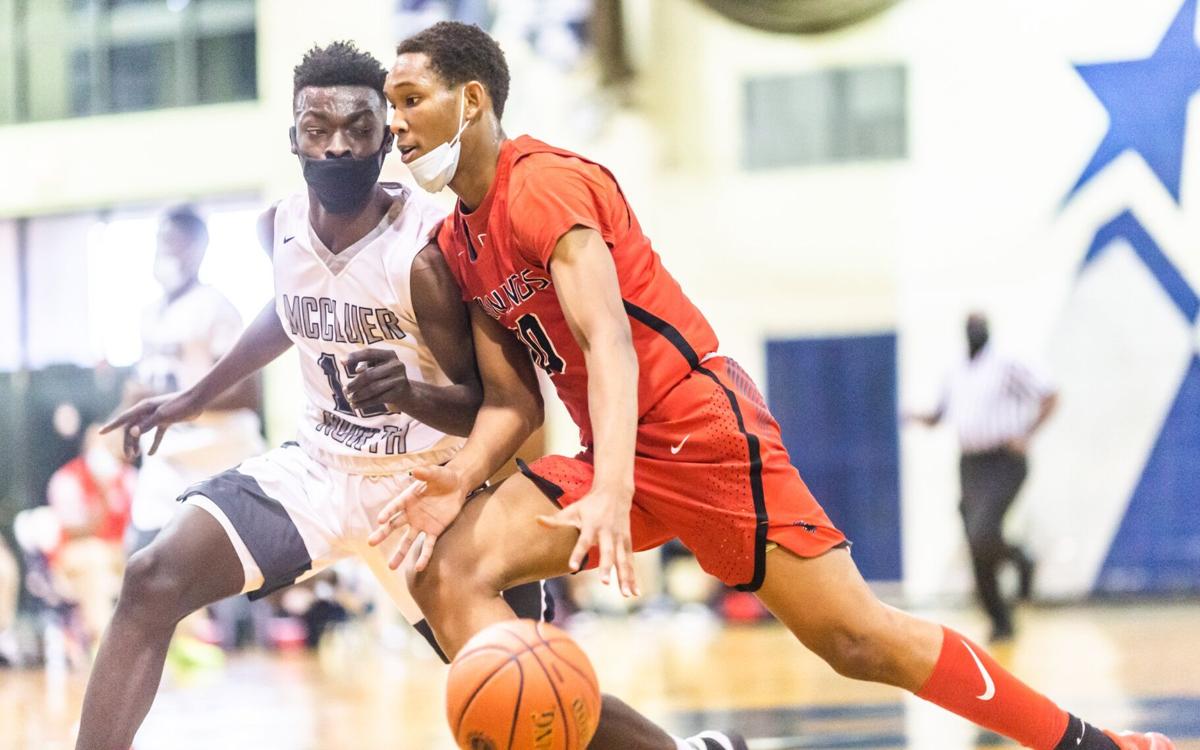 FLORISSANT — Jennings knows to the put the ball in senior guard DeMarion Shanklin's hands when it needs big baskets.
Shanklin did not disappoint Thursday afternoon, hitting a 3-pointer with nine seconds left in regulation to force overtime in the Class 5 District 6 boys basketball championship.
Averaging an area-leading 24.5 points a game this season, Shanklin scored 32 points to spark the Warriors to a come-from-behind 59-51 victory over host McCluer North for the district crown.
"It was a good shot," Shanklin said. "I had a good feeling that I was going to hit the shot. The team was expecting me to put them on my back and that's what I had to do."
The load wasn't too heavy for Shanklin. 
"He's the best kept secret in St. Louis that I know of," Jennings coach Danny Thomas said. "We go as he takes us. Everybody follows his lead. Everyone understands his role. If we were going to lose this game, I wanted him to take that last shot. He had a guy in the corner. He's a senior and he's a leader and that's what a good guard does."
Not only did Shanklin provide the heroics for the Warriors, he also reached a personal milestone. Shanklin needed 22 points to reach 1,000 in his career and he easily broke that barrier.
"That's always been a goal I've had," Shanklin said. "It feels pretty good. It's even better than we won." 
Jennings (7-6) moved above .500 for the first time in its coronavirus-shortened season and won its first district title since 2019.
The Warriors advanced to the sectional round to play Cardinal Ritter (16-5) at 6 p.m. Tuesday at a site to be determined. The Lions defeated University City 46-43 in overtime Wednesday to win the District 5 crown. Back on Feb. 6, Cardinal Ritter defeated Jennings 52-43.
"We've got come out to play hard, play fast and play together and I think we can get a good win," Shanklin said about playing Cardinal Ritter. "It feels so good to win the district."
Jennings showed up as the game was supposed to tip off because of bus issues.
"We were just about to come here in a car," Thomas said. "We weren't about to miss this game for the world. Eventually, the bus came and we got here. That's kind of why we came out flat." 
The game was delayed about 15 minutes to allow the Jennings players time to take off their warmups and shoot around. 
"We're used to it where we're from," said Isaiah Payne, who added nine points for the Warriors. "We're used to adversity. It was just another day for us." 
The first period ended with Jennings holding a 9-8 lead. 
The Stars shone bright in the second period to take a 21-14 lead into halftime. Junior forward Tyrese Goose slammed home a dunk and added a free throw to give McCluer North the lead at 15-12. 
That lead would hold until Shanklin drained a 3-pointer just before the end of regulation. 
The Warriors hit just 5 of 23 shots in the first half. The Stars were a little better, making 9 of 27 attempts. Turnovers hurt Jennings. The Warriors had seven turnovers in the second period. 
McCluer North owned the third period. The Stars used 3-pointers from senior guards Jordan Moore, who led his squad with 14 points, and Marlon Owens, who added 12 points. 
The Stars held their biggest lead at 35-20 with 2:14 left in the third quarter.
"We just had to weather the storm," Thomas said. "Our kids were down and a little frustrated. I think our tough schedule helped us get through this. We played Chaminade, Ritter, U-City. We've been tested. Earlier in the season, this would have been a loss."
Unfortunately for McCluer North, there was a fourth quarter to play.
"We played a good three quarters," McCluer North coach Trevor Laney said. "It was a super hard-fought game. Jennings is very tough." 
Shanklin, who finished connecting on all 12 of his attempts, sank two free throws with 1:56 showing. 
Little did he or his teammates know that was start of Jennings' epic comeback.
"We just needed to get a little momentum going," Shanklin said. "We needed to make some good defensive stops and find a way to execute better on offense. That's all." 
That's just what the Warriors did. Jennings scored the first 13 points in the fourth quarter to pull within a field goal at 35-33. The Stars hit just two of 10 shots from the floor.
"We know if we come out and turn it around on the defensive end and play our hardest that we can overcome any deficit," Payne said.
Moore swished a 3-pointer and then scored on a fast-break layup, putting the Stars ahead 40-33 with 1:33 left. 
However, Jennings fought back. Payne hit two free throws and Hasaan Cody added one. 
Then Shanklin took over. He hit a field goal with 29 seconds left. Moore made a free throw before Tyrek Thomas missed two. Shanklin followed with his game-tying basket.
"I expect to get the ball in those situations," Shanklin said. "I felt good and confident there. This was a good experience for me. I think I can do at the next level, too. I can get better." 
"He's the greatest I've ever seen," Payne said about his teammate. "We expect that every game. He works so hard. Giving him the ball there is like putting money in the bank for sure." 
Laney noted his Stars couldn't hit free throws and made too many turnovers. The Stars had five turnovers in the fourth quarter. 
"In the fourth quarter, we got tight," Laney said. "It came down to us not holding the lead because we couldn't hit free throws and Jennings hit some big shots. That's how you lose a game."
Shanklin canned a 3-pointer at the 2:44 mark in overtime, giving Jennings a 44-42 lead. The Warriors then put the foot on the gas and closed out the game. 
Jennings made 9 of 11 free throws in overtime. For the game, the Warriors made 23 of 29 opportunities.
"We just had to stop worrying about stuff and just play ball," Shanklin said. "We had to come together and play as a game. I think we did that."
Class 5 District 6 boys basketball final: Jennings 59, McCluer North 51 (OT)
McCluer North vs. Jennings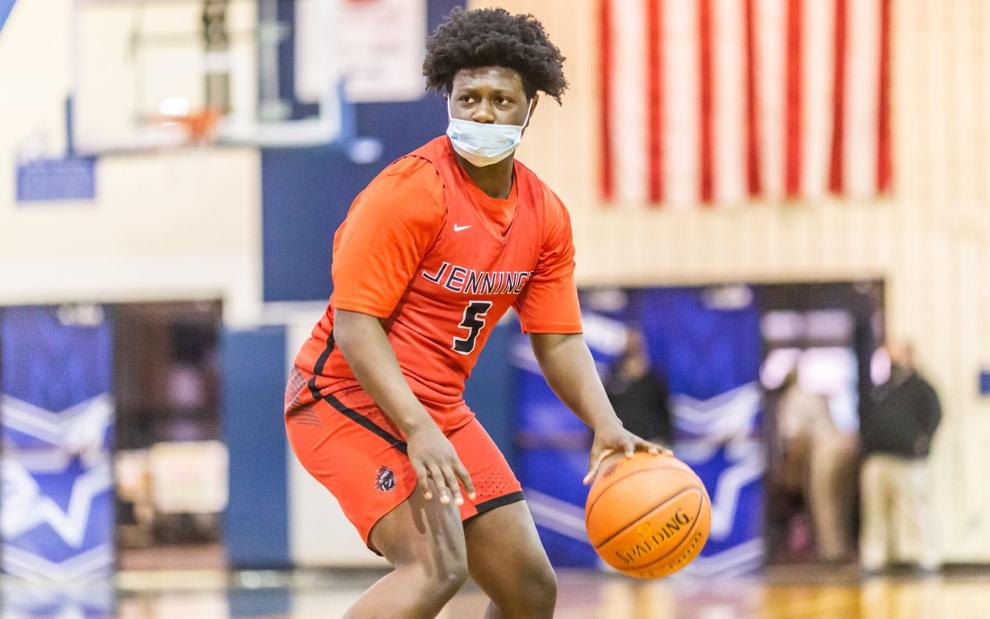 McCluer North vs. Jennings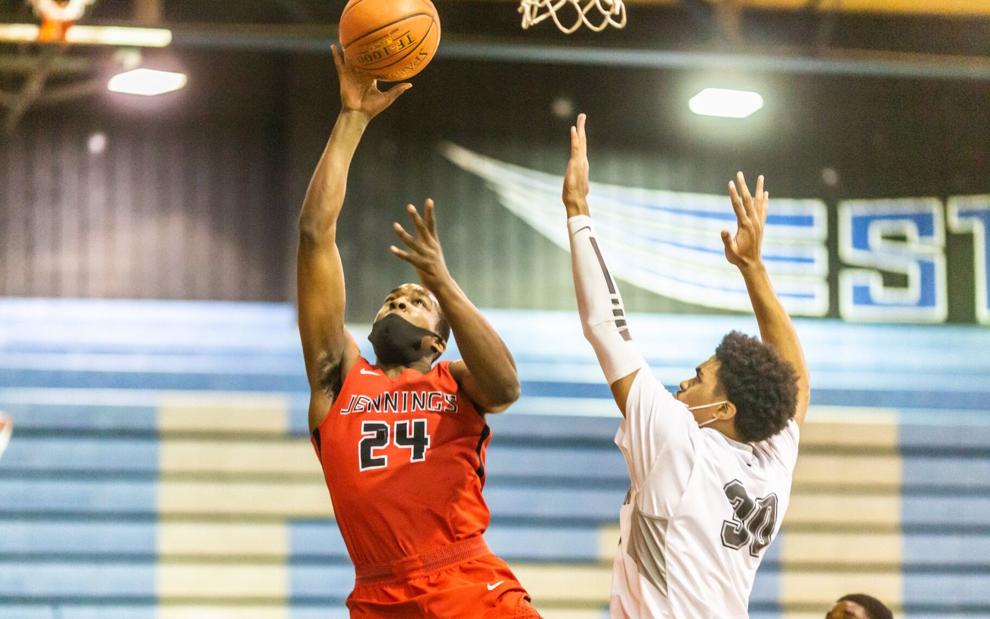 McCluer North vs. Jennings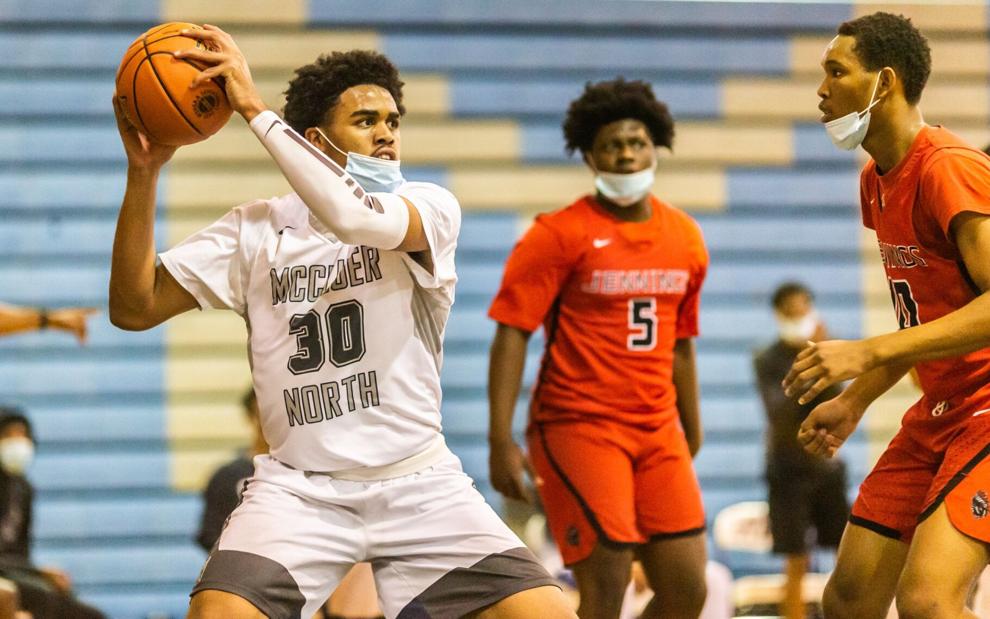 McCluer North vs. Jennings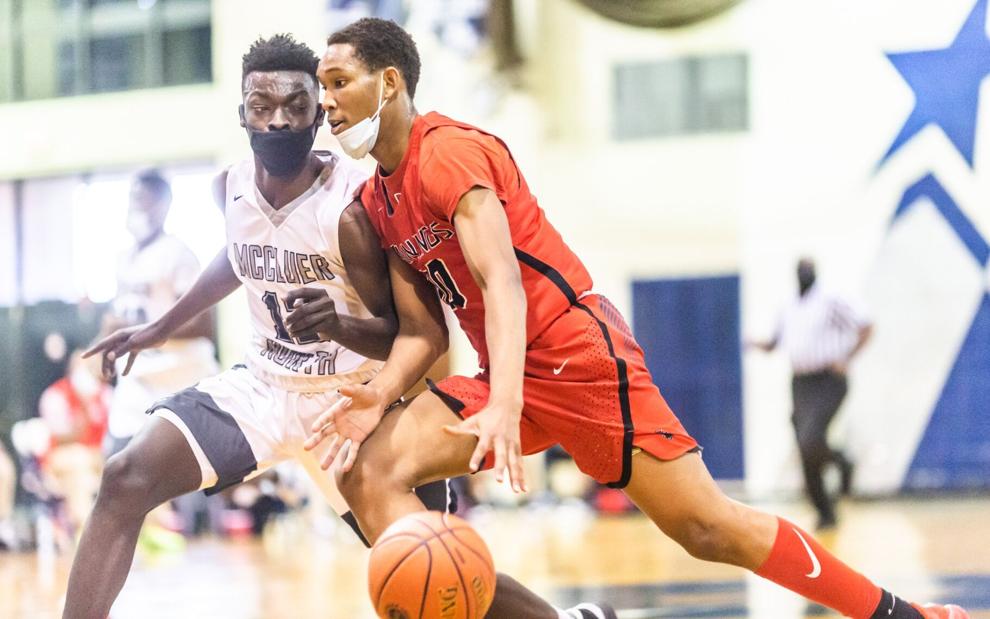 McCluer North vs. Jennings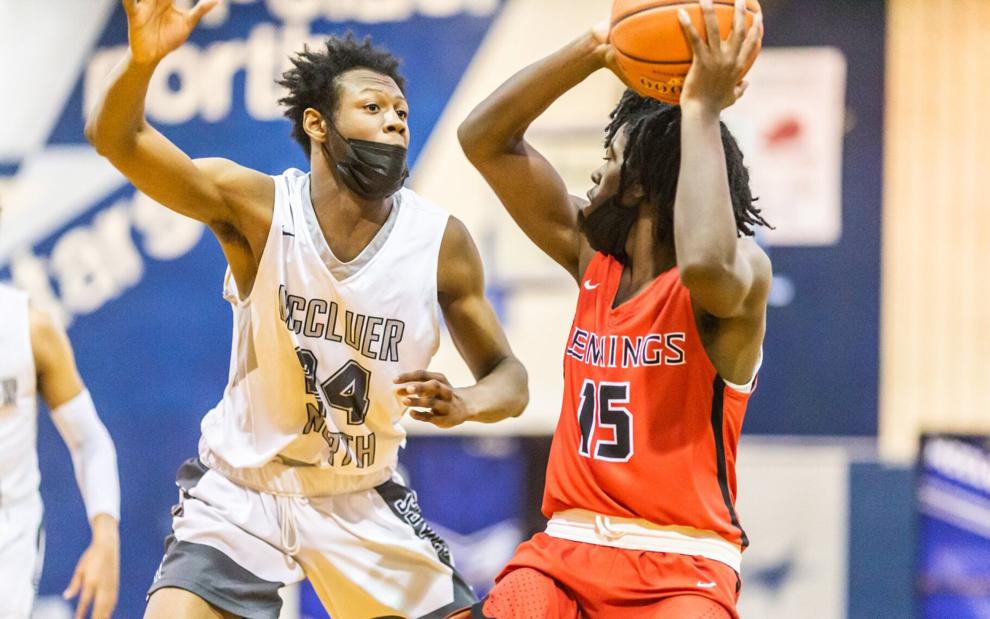 McCluer North vs. Jennings
McCluer North vs. Jennings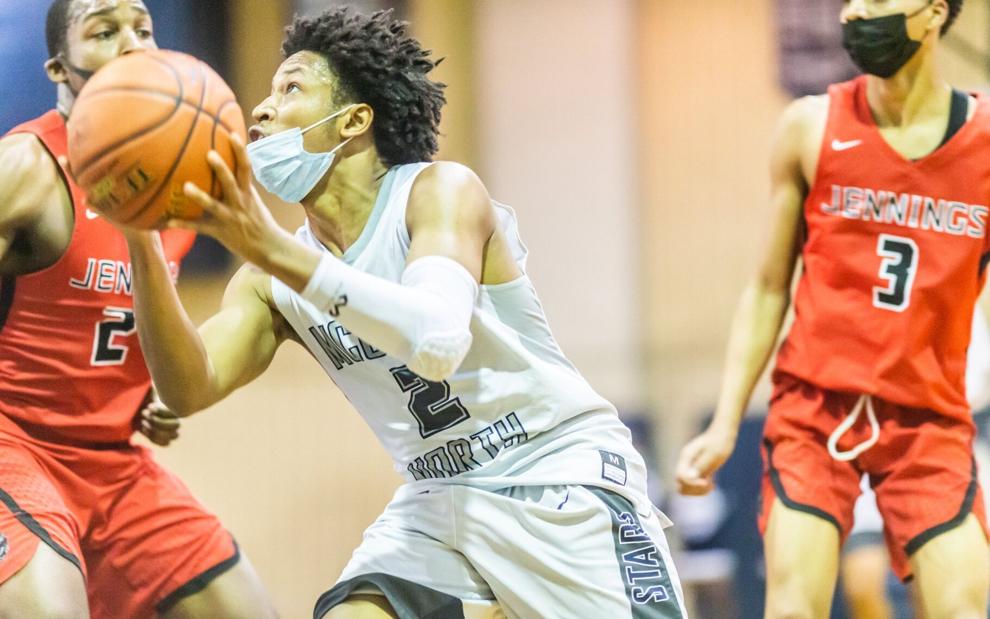 McCluer North vs. Jennings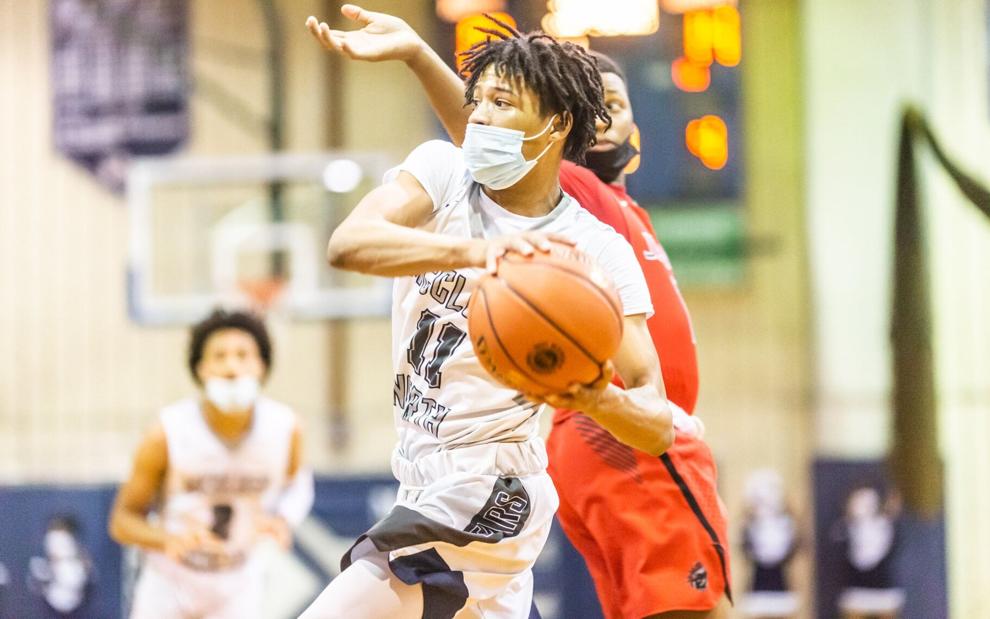 McCluer North vs. Jennings