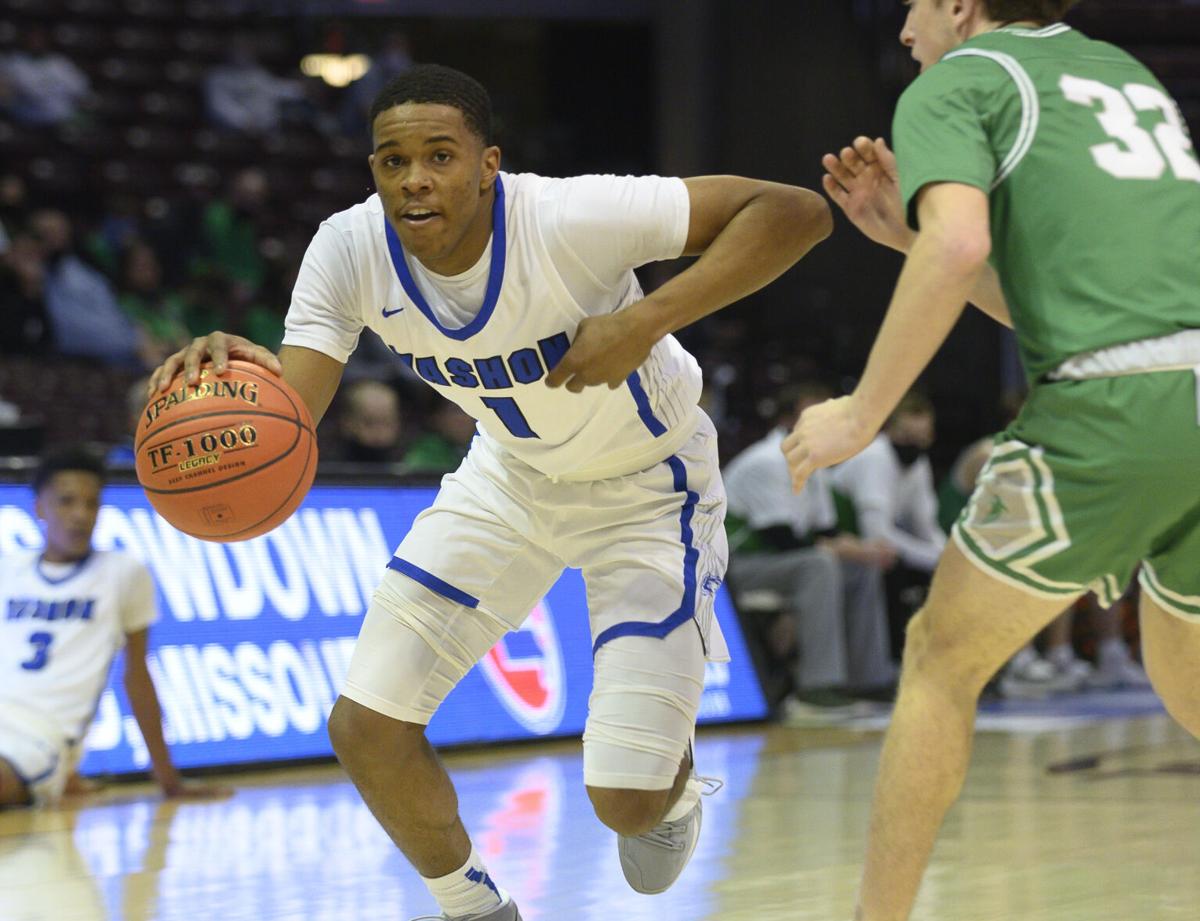 SPRINGFIELD, Mo. — Tony Irons was willing to bet on his senior standout, and his faith paid off.
Vashon forward Nick Kern picked up his third foul just more than two minutes into the second quarter of a close game but stayed in for a majority of the quarter and never got called for another foul the rest of the way. The Virginia Commonwealth signee scored a team-high 14 points to lead the Wolverines to a 69-42 win over Blair Oaks in a Class 4 boys basketball state semifinal Friday morning at Missouri State University's JQH Arena.
"He got some ticky tack ones and that's something we've talked about all year," Irons said. "We are a better team with him on the floor."
Vashon (15-1), the No. 1 team in the STLhighschoolsports.com small-schools rankings, will play for its 12th state title when it faces Westminster (22-5) in an all-St. Louis Class 4 championship at 2 p.m. Saturday at JQH Arena.
"We're going to just play like we just played this last game," Kern said. "Hard work and defense, defense, defense. That's what Vashon is known for."
Kern and UNLV bound Keshon Gilbert, who scored eight points, are the two Division I signees for Vashon, but other Wolverines stepped up big in the semifinal.
Kennard Davis scored 13 points, while Trevon Love and Caleb Jones tallied 11 points apiece.
"Kennard and Trevon were huge, and Caleb had one of his best games," Irons said. "That's exciting because it shows guys are stepping up."
Blair Oaks (24-5) finished third in Class 4 with the loss. It won't have an opportunity at a third-place game after Barstow's withdrawal from the tournament Wednesday because of COVID-19 issues.
The Falcons stayed with the Wolverines for a while Friday but couldn't keep pace the entire game.
"I think they are one of the top couple teams in the state regardless of class," Blair Oaks coach Ryan Fick said. "I thought our game plan was solid. We knew we were better off having them shoot jump shots as well as they attack the rim. But then they smelled blood in the water, and once they started scoring in transition they took it to a whole new level."
Falcons junior forward Luke Northweather, who came in averaging over 27 points per game, recorded a double-double with 21 points and 10 rebounds, although 16 of the points came in the second half when the game was already in hand.
Blair Oaks came in averaging more than seven 3-pointers made per game as a team this season but walked off the JQH Arena floor 0 for 12 from beyond the arc.
"We were having a tough time scoring and when we did get good looks, we rushed a bit," Fick said.
That played right into Vashon's defensive game plan.
"We wanted to keep them under three 3-pointers, so obviously zero exceeds that," Irons said. "We definitely didn't expect that."
The game started slow offensively for both teams with Blair Oaks grabbing a 7-6 lead midway through the first quarter.
Jones knocked down a jumper with 3 minutes and 49 seconds left in the quarter to give Vashon its first lead and then there was no scoring for 2:44. But a layup by Love set off a burst of six points in the final 65 seconds of the quarter to put the Wolverines up 14-7.
"The first couple minutes, there were a lot of emotions and we were fumbling balls," Irons said. "It was a combination of jitters and excitement to be here."
Vashon scored the first six points of the second quarter to extend its run to 14 successive points and 18-2 overall to increase its lead to 20-9.
The Wolverines were up by 16 with two minutes left in the first half when they took the air out of the ball and Gilbert dribbled the ball inside the huge Missouri State bear head logo at center court until about 12 seconds remained. Vashon moved the ball around and found Gilbert open for a 3-point attempt that he swished through with two seconds left to give the Wolverines a 33-14 lead at the break.
"I was ready to shoot it," Gilbert said. "I was ready to go into halftime with a bucket."
Fick opted to stay in a zone and let the Wolverines dribble it out for that last shot.
"It was a 16-point game and we were comfortable with that," Fick said. "Obviously, that was a dagger shot to go two-plus minutes and then hit that three, but that's the way it goes."
Vashon's lead never dipped below 18 points and got as high as 28 points in the second half as the Wolverines cruised into Saturday's all-St. Louis final against a Westminster team that didn't get to play a semifinal game Friday after Barstow's withdrawal.
"I'm superstitious, so I hadn't looked at anything beyond (Friday). So the rest of the day there will be no March Madness. We'll be watching film," Irons said. "We've got a lot of young guys, so to be able to play in a state championship game is special, especially after last year was cut short and those kids had their hearts broken. So to be able to play is rewarding."
Class 4 boys basketball state semifinal: Vashon 69, Blair Oaks 42
Vashon vs. Blair Oaks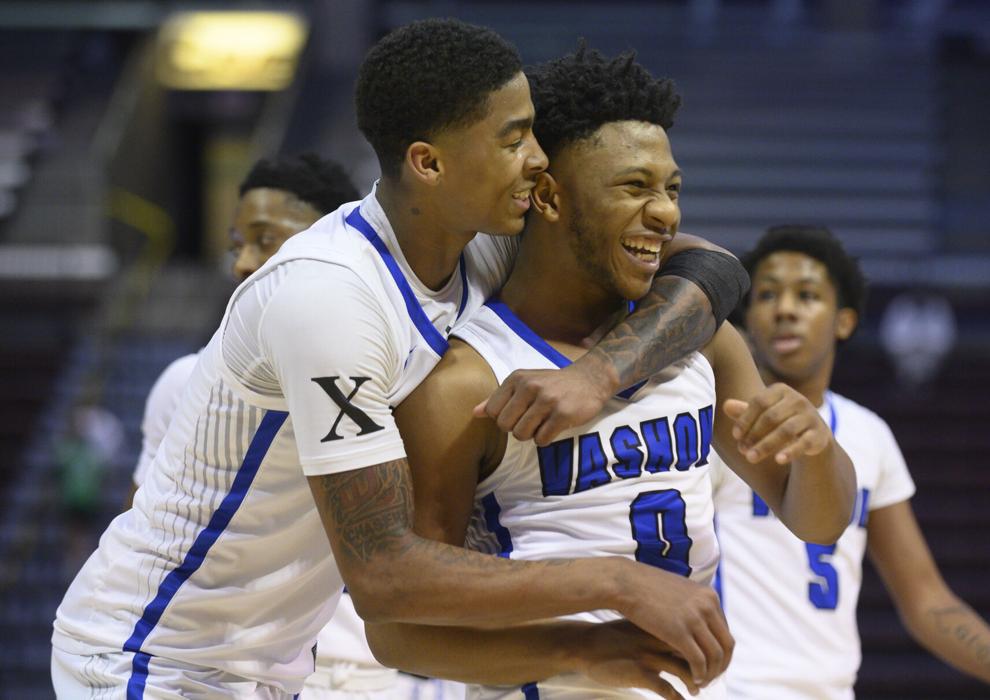 Vashon vs. Blair Oaks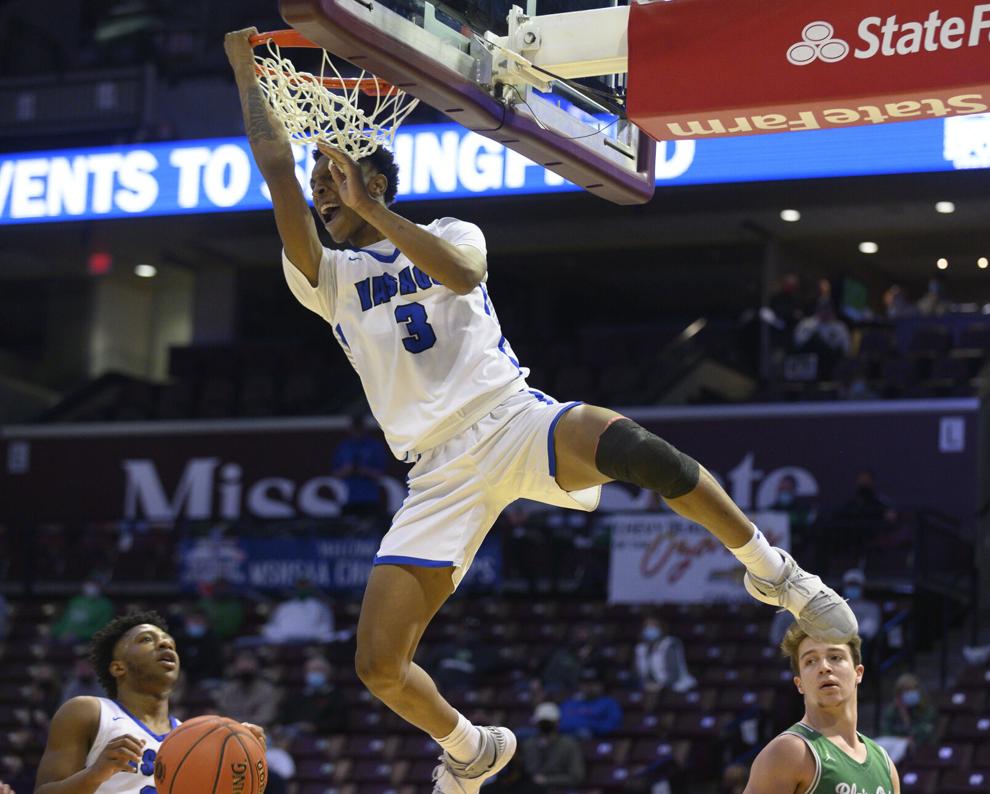 Vashon vs. Blair Oaks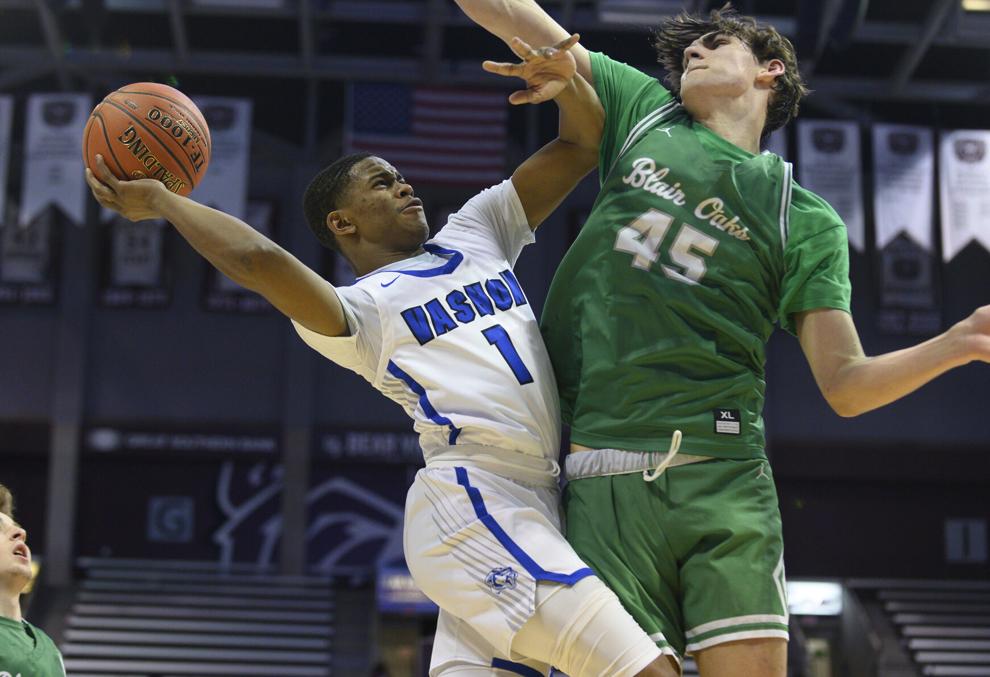 Vashon vs. Blair Oaks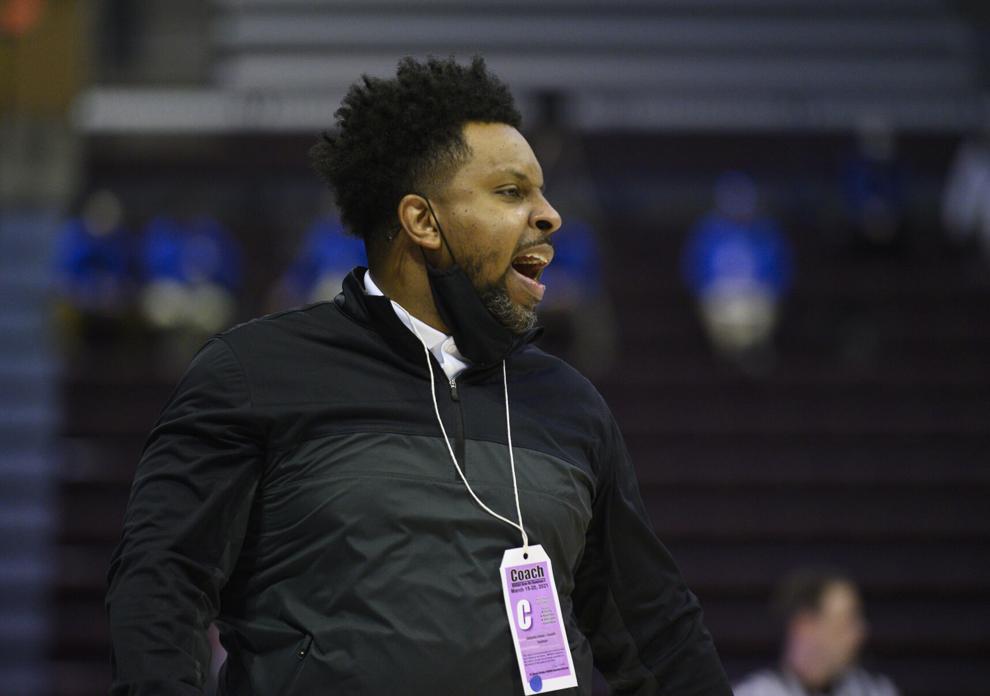 Vashon vs. Blair Oaks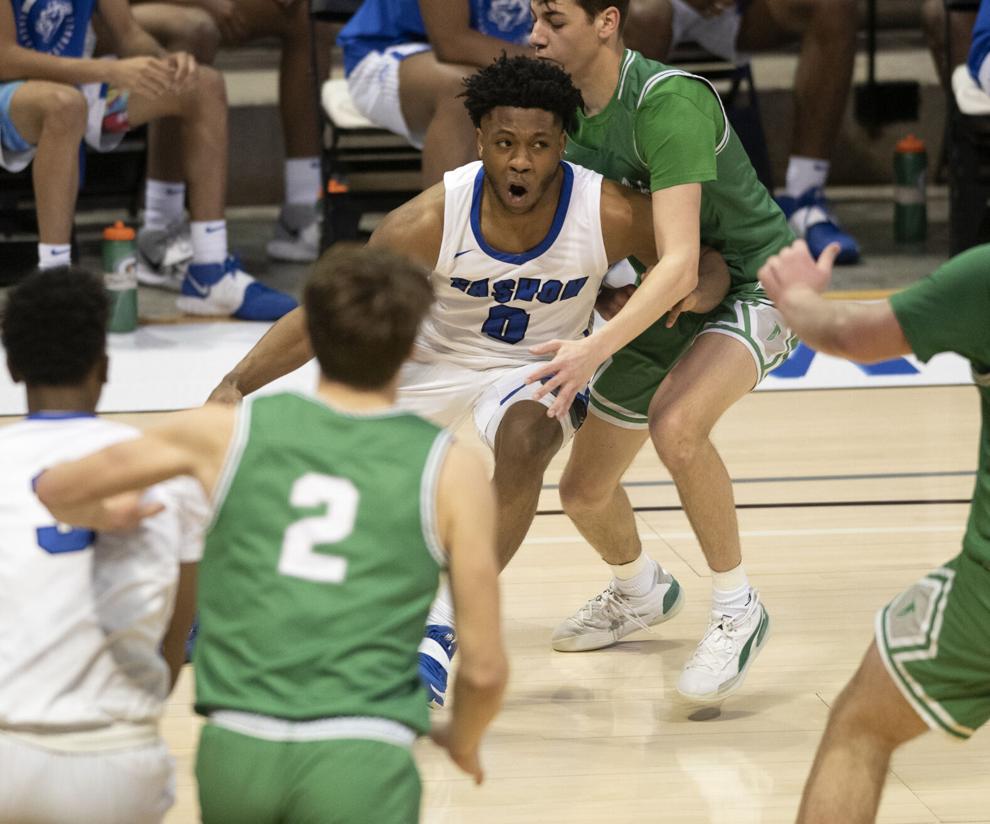 Vashon vs. Blair Oaks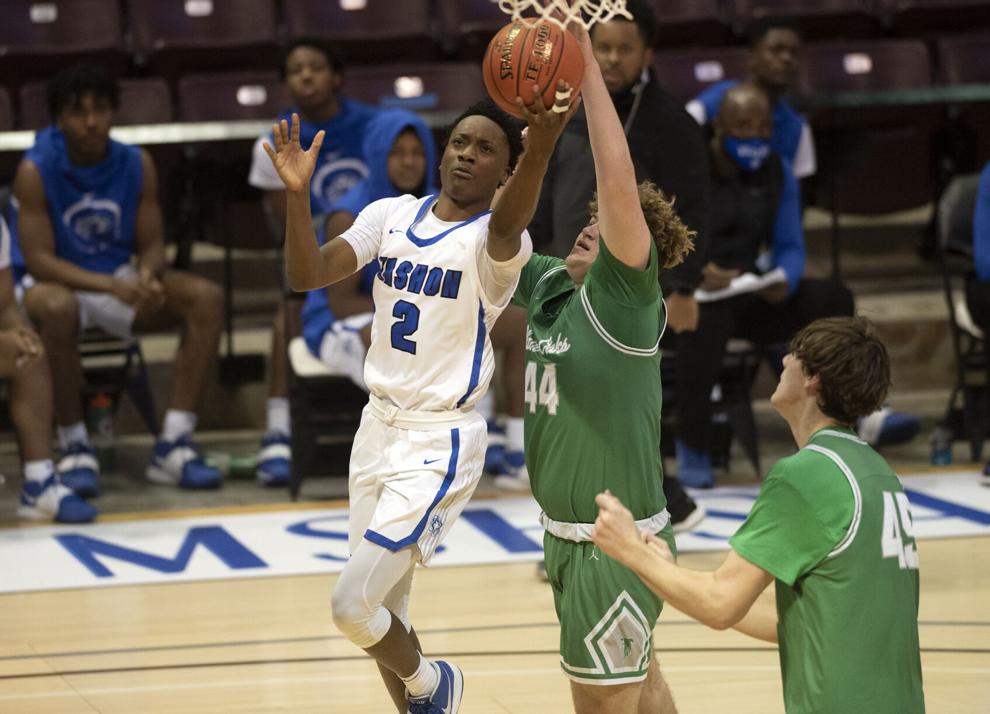 Vashon vs. Blair Oaks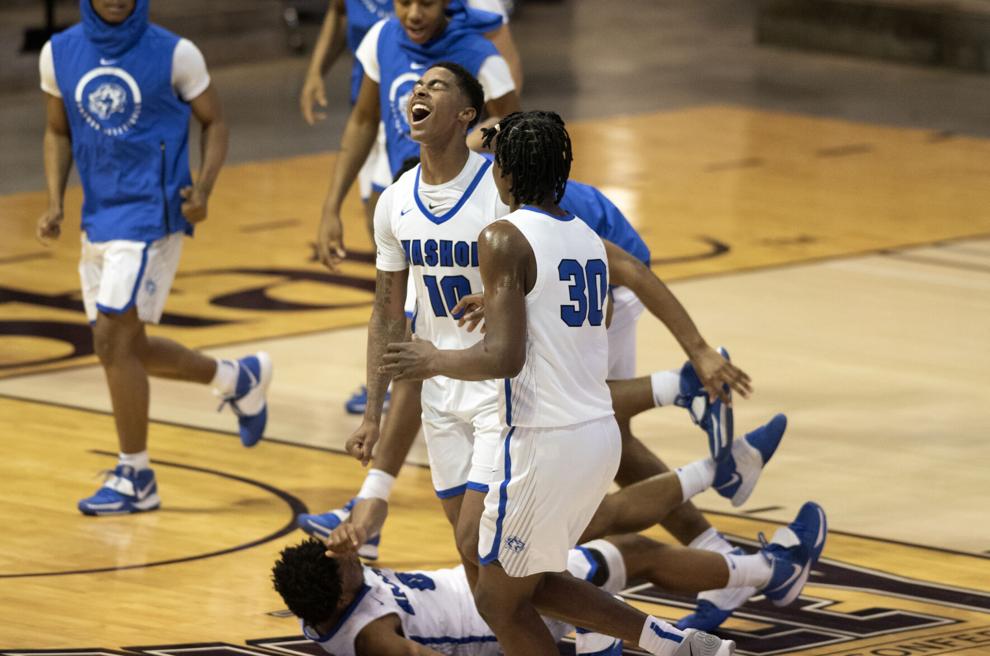 Vashon vs. Blair Oaks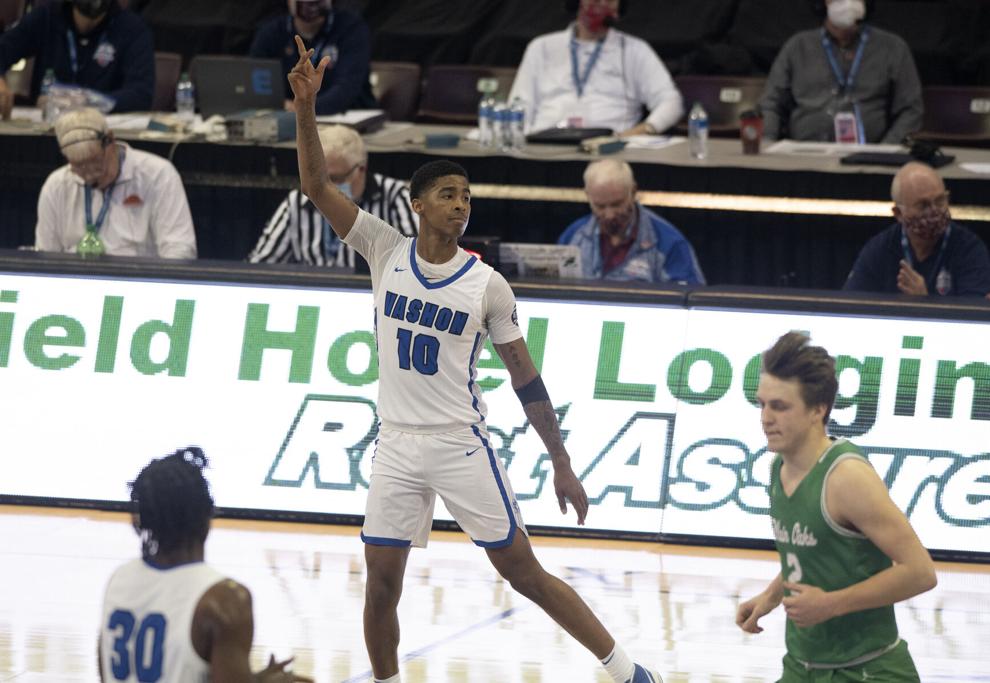 Vashon vs. Blair Oaks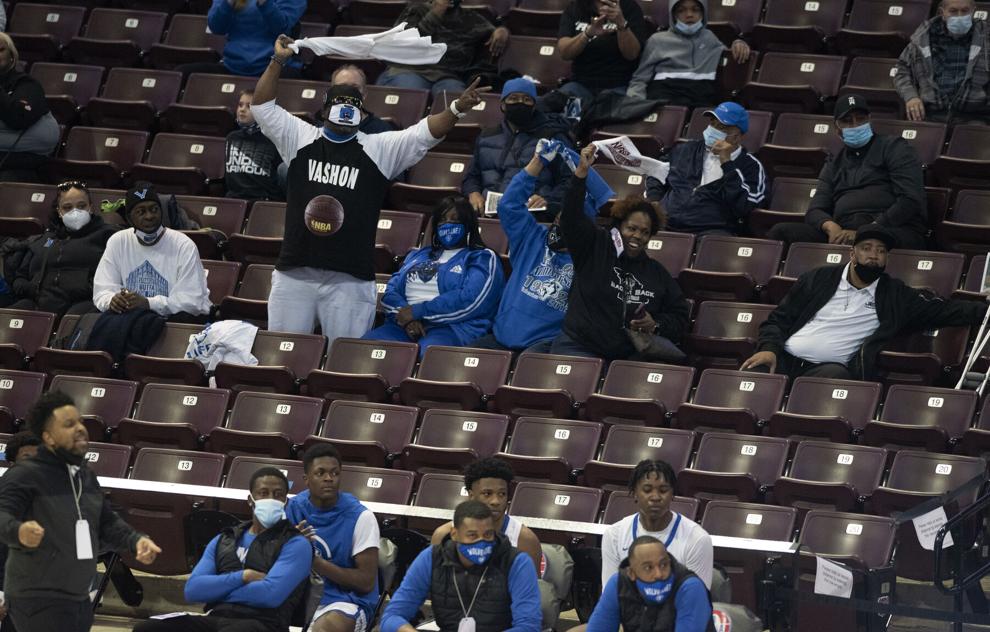 Vashon vs. Blair Oaks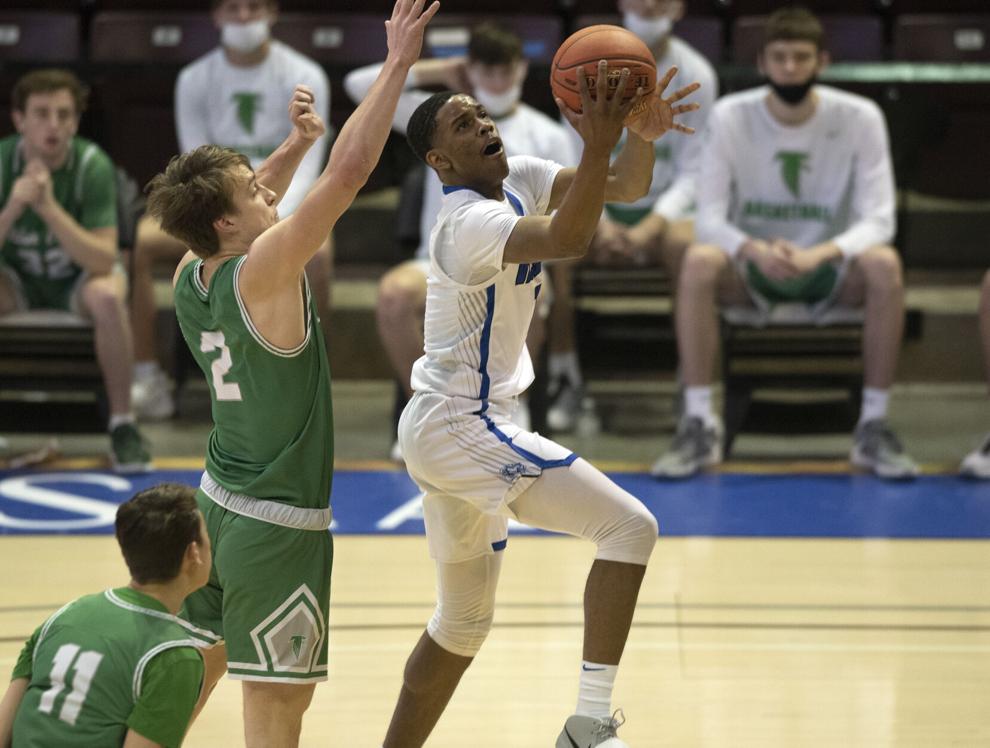 Vashon vs. Blair Oaks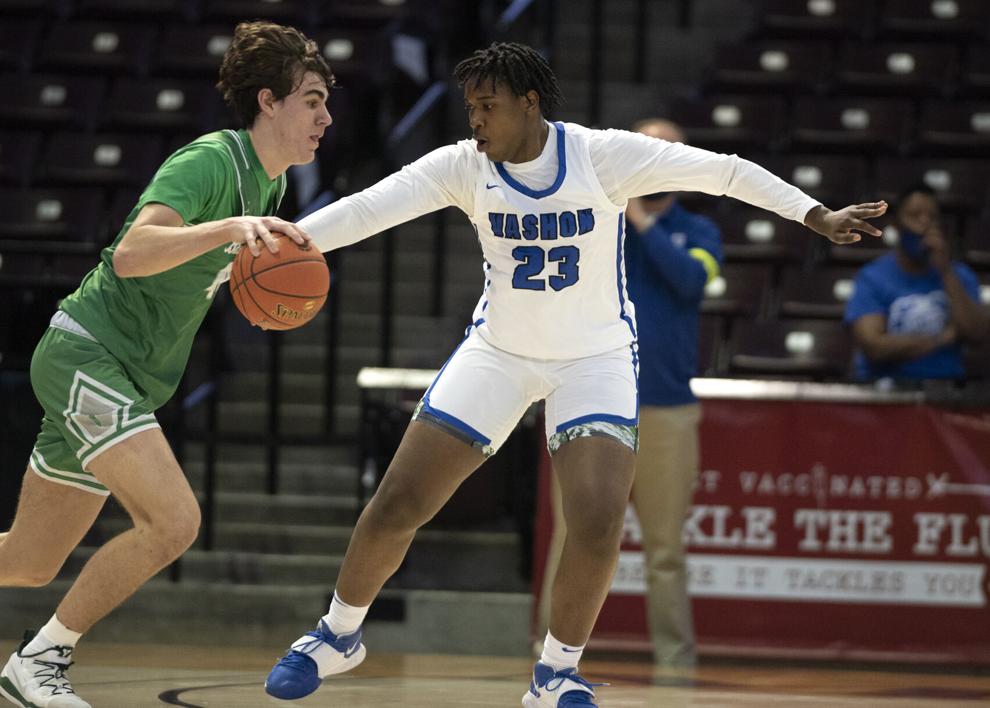 Vashon vs. Blair Oaks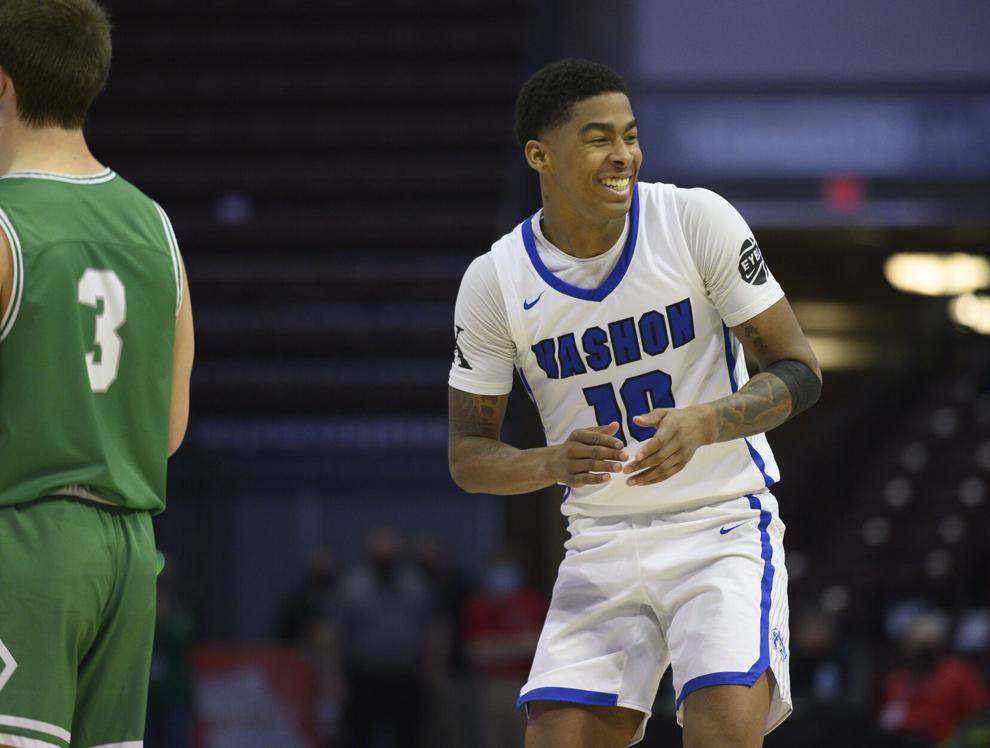 Vashon vs. Blair Oaks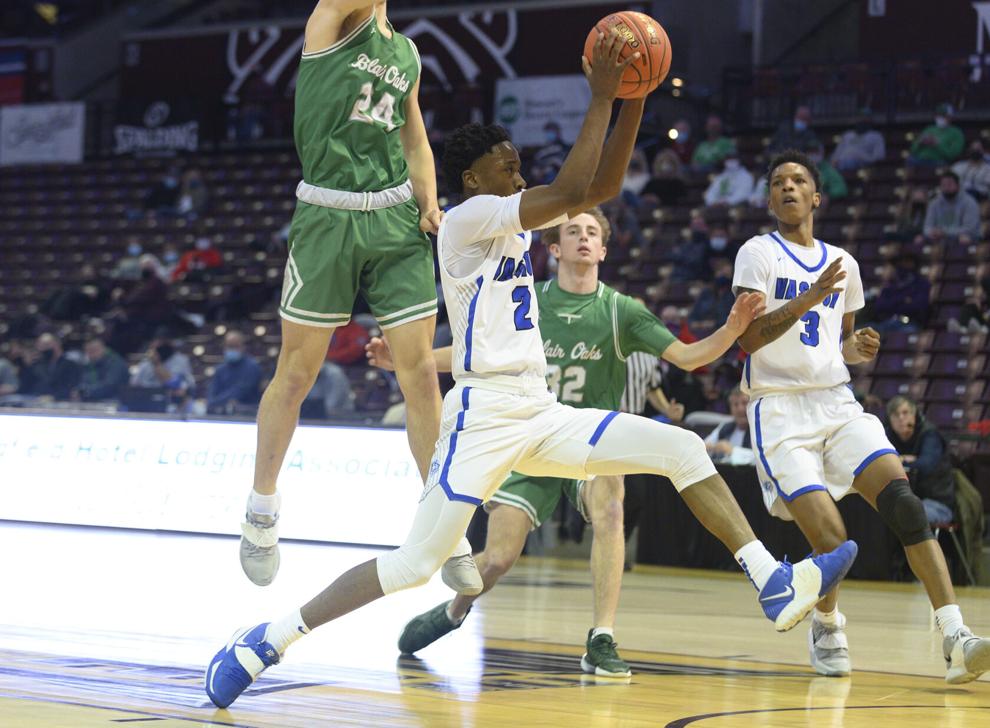 Vashon vs. Blair Oaks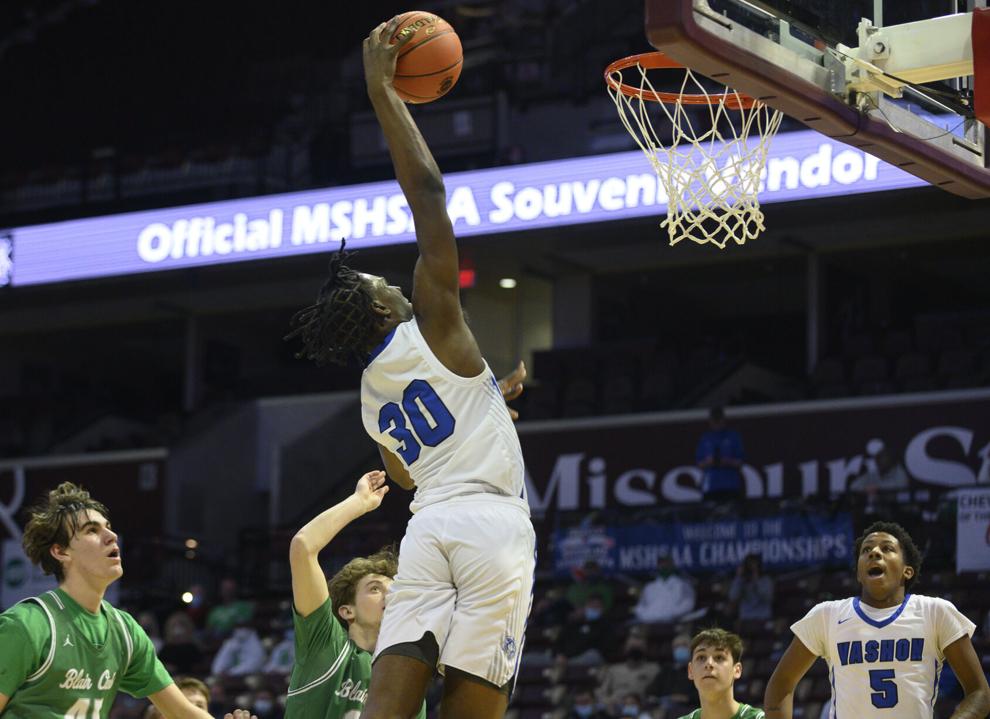 Vashon vs. Blair Oaks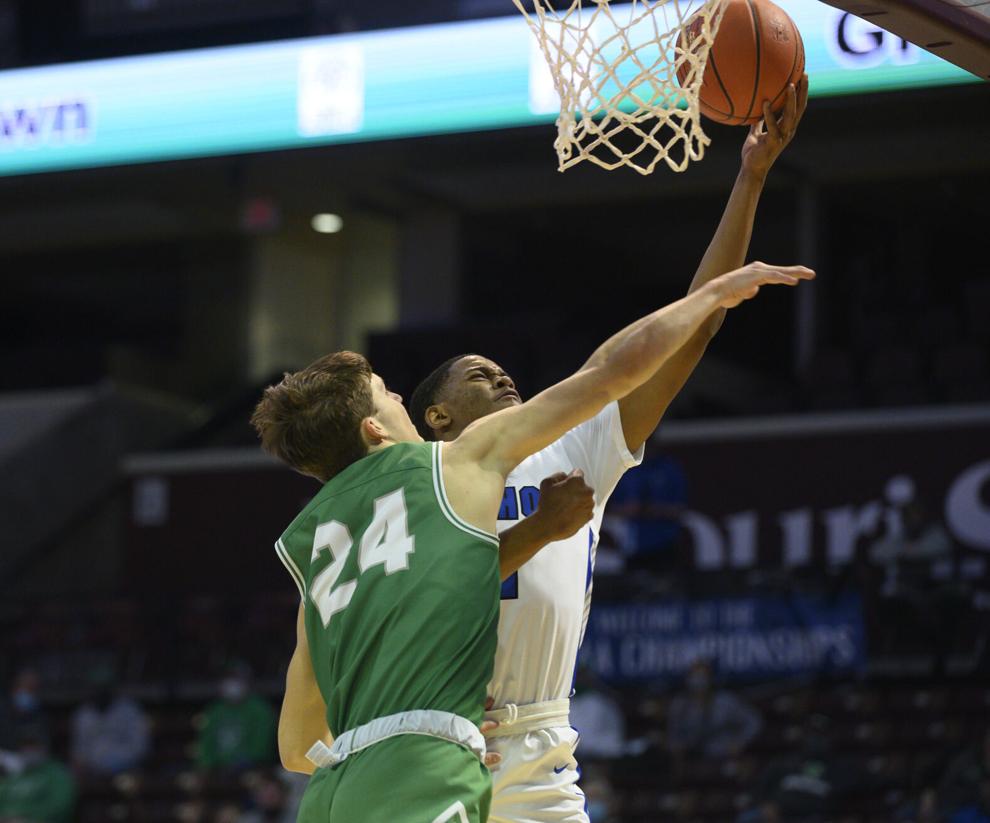 Vashon vs. Blair Oaks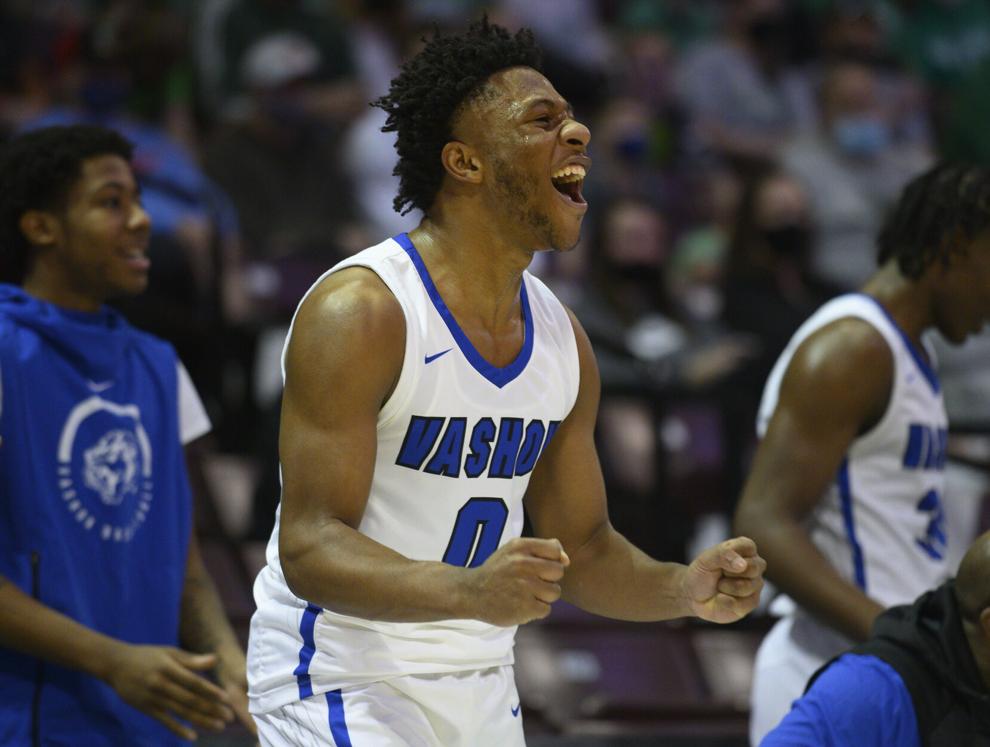 Vashon vs. Blair Oaks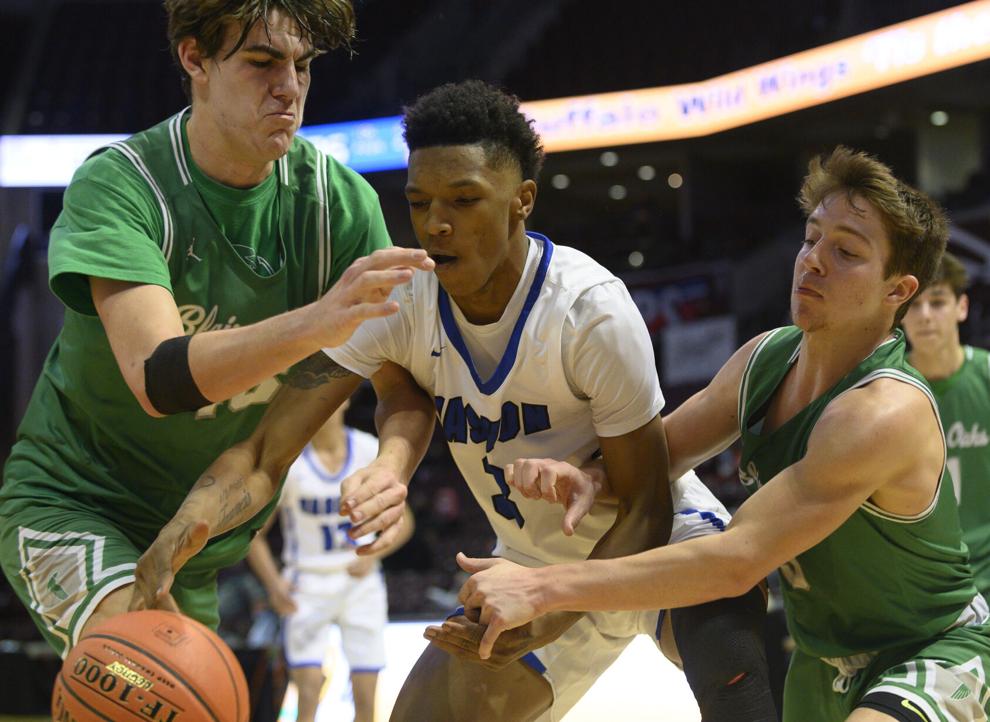 Vashon vs. Blair Oaks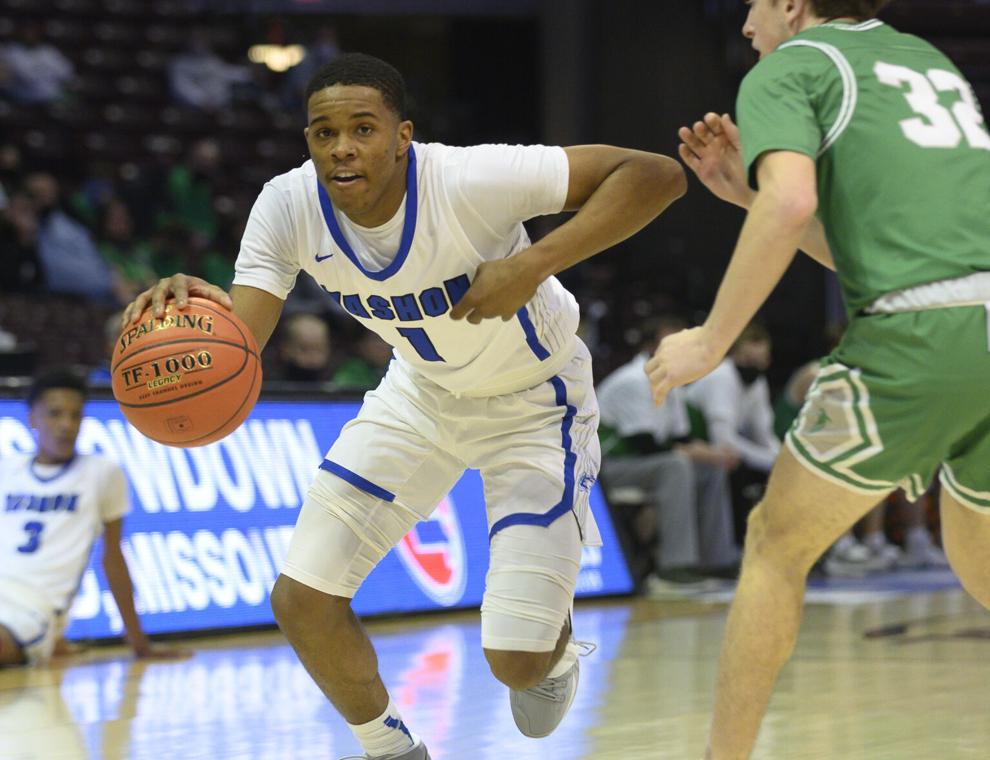 Vashon vs. Blair Oaks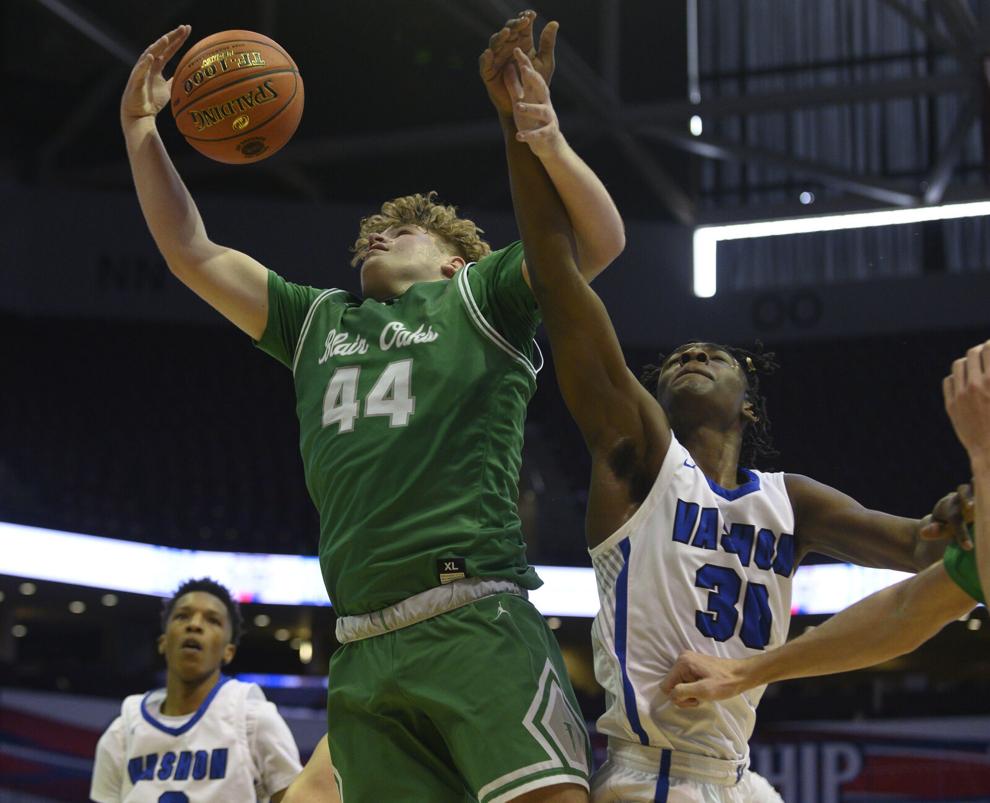 Vashon vs. Blair Oaks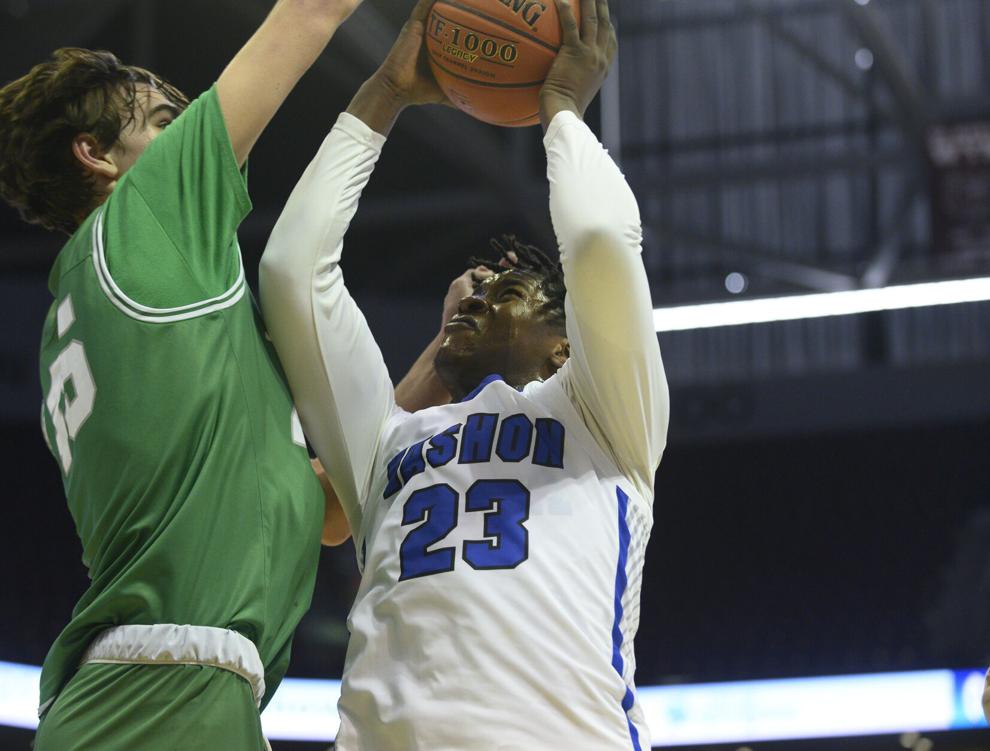 Vashon vs. Blair Oaks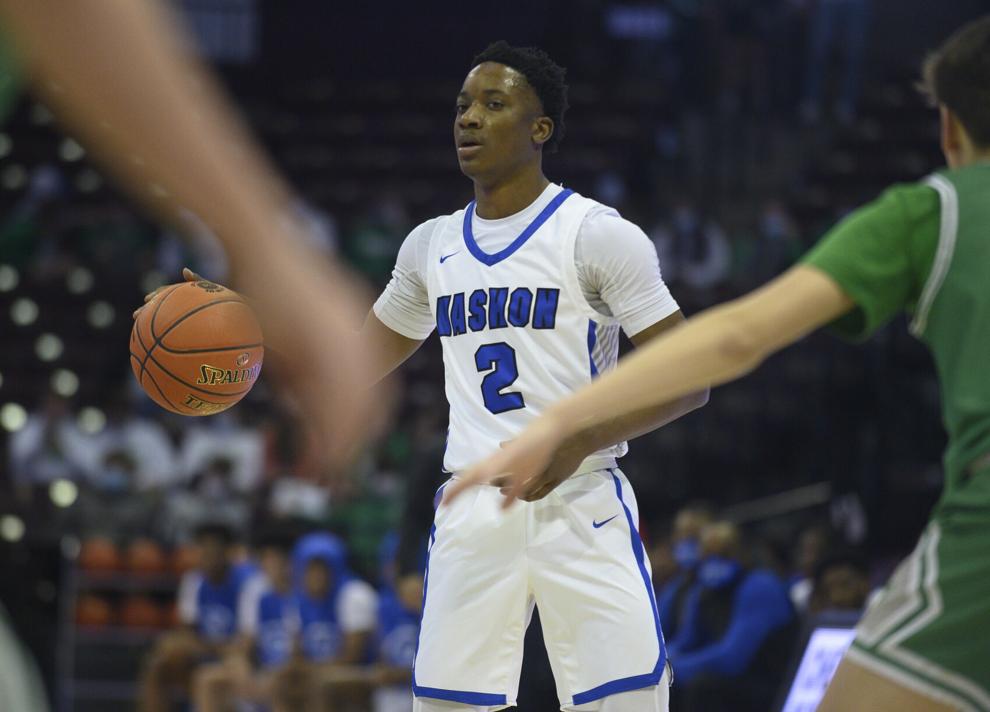 Vashon vs. Blair Oaks