SPRINGFIELD, Mo. — The shots and the free throws weren't falling as much as the Vashon boys basketball team would have liked, but they can always fall back on the old reliable — stingy defense.
The Wolverines shot just 35.3 percent from the floor — including 2 of 14 from 3-point range — and were just better than 50 percent from the charity stripe, but they held Tolton to its third-lowest scoring output of the season in a 49-45 win in the teams' Class 4 semifinal game Thursday afternoon at JQH Arena on the campus of Missouri State University.
"That's been our identity all year," Vashon coach Tony Irons said. "Offensively, we've been kind of a roller coaster. We had a shootaround today and shots were falling. It was just one of those games. Everything that possibly could have gone wrong went wrong in situations. Uncharacteristic things that aren't us. But this time of year, it's good to win when you probably played the worst game you played all year."
Vashon (24-7), the No. 1 team in the STLhighschoolsports.com small-schools rankings, will play Park Hills Central (28-3) in the Class 4 title game at 2 p.m. Friday at JQH.
The Wolverines will be in search of their 14th state championship overall and fourth in succession.
"It's definitely a blessing," Vashon senior forward Kennard Davis Jr. "Most teams don't get to this point. We've been working hard to get to this point on and off the court. We're just ready to win and get a four-peat."
Thursday's semifinal was a rematch of last year's Class 4 final in which Vashon prevailed 57-49.
"It's always a battle playing them," Tolton coach Jeremy Osborne said. "They're extremely athletic, extremely physical and well-coached. They just made a couple more plays than we did and we made a couple more mistakes than they did."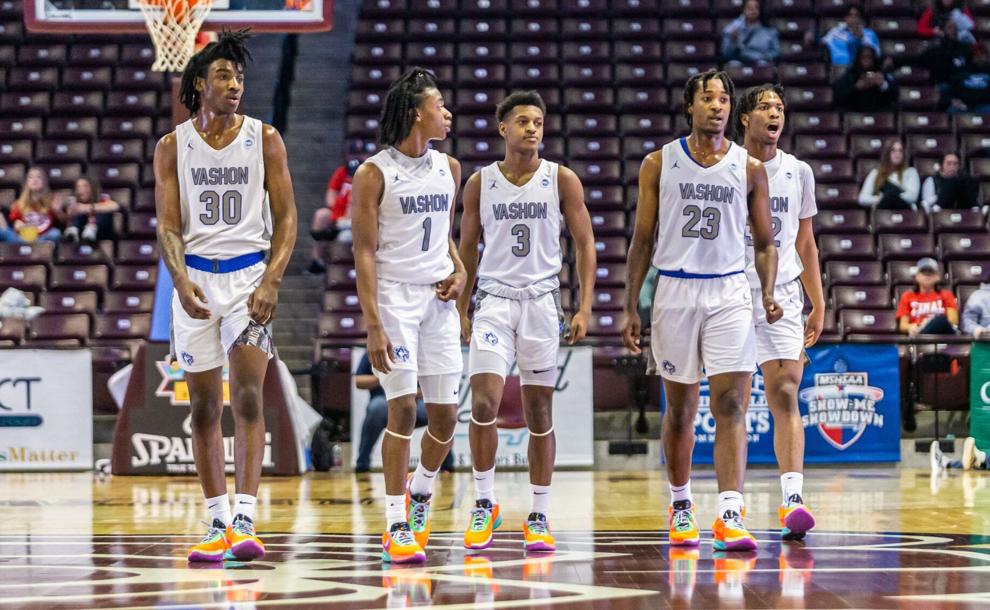 As has been the case much of the season, it was a true team effort for Vashon. The Wolverines boast just one player — Davis — who averages double-figure scoring and a lot of complementary pieces around him.
True to form, Davis led the way with 20 points in the semifinal. Cameron Stovall, though, came off the bench to also dent double digits with 11 points, seven of which came in a crucial stretch in the final portion of the first quarter.
"My coaches were talking to me on the bench, amping me up," said Stovall, a senior forward who came in averaging 7.5 points per contest. "We were having a slow start and I knew I could come in and bring energy. I feel like that's my role on the team."
The pace of the game was to Vashon's liking in the first quarter as the Wolverines jumped out to a 20-12 lead after the first eight minutes.
The Wolverines led 26-19 with just under four minutes left in the first half, but the Trailblazers (21-10) tallied eight of the final 12 points of the second quarter.
That spurt included back-to-back buckets by Tolton's dynamic guards, Zay Wilson and James Lee, in the final 42 seconds to cut the deficit to three.
Wilson and Lee paced Tolton with 18 and 14 points, respectively.
"We play at a faster pace than they do, but I knew they wanted to get the game in some situations where they were going to be able to dictate the tempo," Irons said. "I thought the first quarter we had the game where we wanted it, but then it settled down and they made some plays and we missed some shots in the second quarter. I think the tide of the game changed in the second quarter."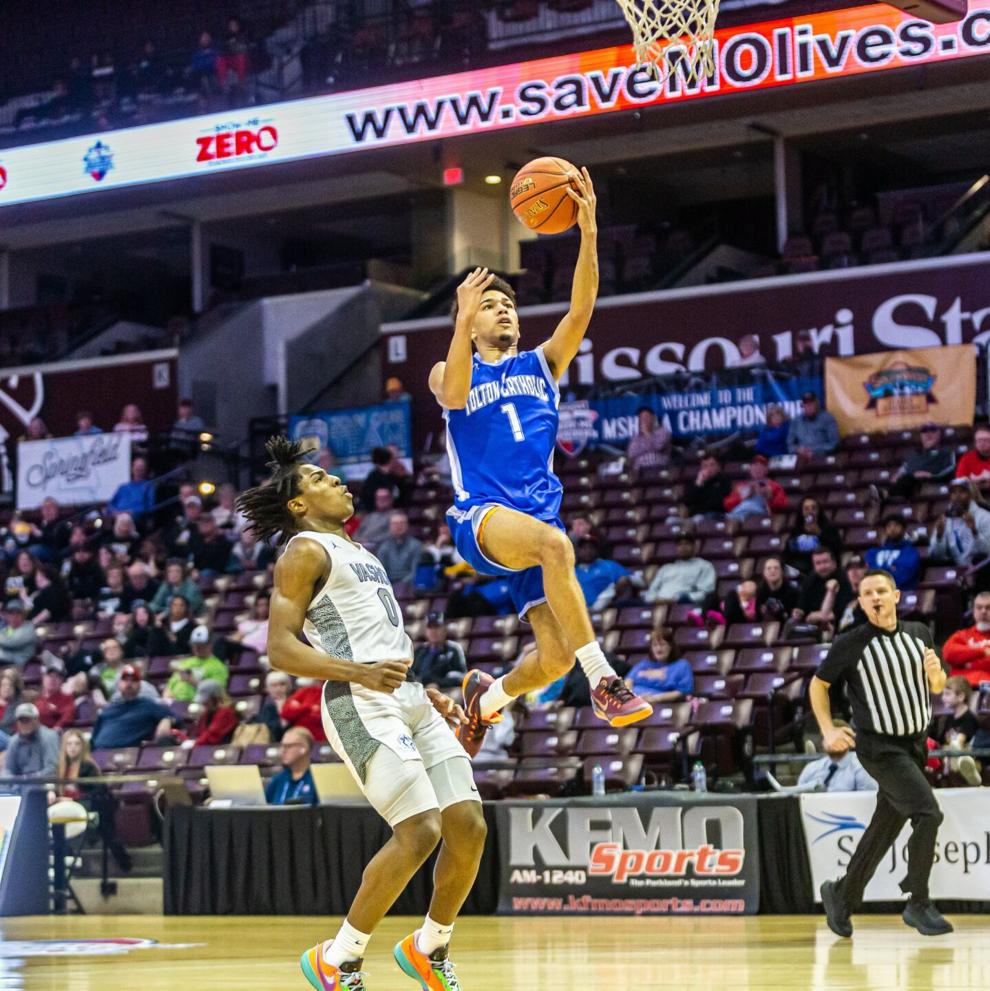 The tempo of the game turned in Tolton's favor over the final three quarters, as the Trailblazers held Vashon to just 29 combined points the rest of the way.
"You've got to control tempo. If you let them control tempo, you're playing to their strength," Osborne said. "I think our guards did a really good job of settling us in, getting us to the free-throw line and catching our breath."
A key part of the game came in the final 10 seconds of the third quarter.
Wilson went to the free-throw line for a pair of shots that could have tied the game. Instead, he missed both and Trey Williams Jr. got the rebound and was fouled with 2.3 seconds left. Williams made both freebies and Vashon entered the final quarter leading by four, which was its margin of victory.
"When you start talking about playing against really good teams, your margin for error is really small," Irons said. "As the game gets closer to the end, it's who can make the play at the right time. We missed a ton of free throws, but we did hit some timely ones."
The Trailblazers got it down to two midway through the fourth and trailed by three after Lee's putback with 26.1 seconds to play. But Davis hit one of two free throws and Tolton didn't generate any more offense.
"Turnovers really hurt us," Osborne said. "They won that battle 19-10, so that's nine possessions that we lost and nine that they gained. Being a four-point game speaks to our grit, but sometimes that's not enough, especially playing really good teams."
The Wolverines made just 11 of 21 free throws, a number that kept the Trailblazers in the game and poses at least a slight concern heading into a title game matchup with a Rebels team that hung 82 points on semifinal opponent St. Joseph Lafayette.
"Free throws are more psychological than anything else," Irons said. "They know how to make them. I don't know, the ball just didn't bounce in."