COLUMBIA, MO. — On the 10th anniversary of the first boys cross country state championship in program history, Festus dressed for the occasion.
The Tigers also enjoyed the same result.
Festus won the Class 3 championship for the eighth time since 2009 and for the sixth consecutive season Saturday in the inaugural state meet contested at Gans Creek Recreation Area.
"We wore our 2009 jerseys for the first team that won from Festus," Tigers senior Simon Ogle said. "That was something I put in my heart was these jerseys were worn by our predecessors and we want to make them proud."
That mission has been accomplished during a decade of excellence by the Tigers, who have finished no worse than second place as a team at the Class 3 state meet since that inaugural title.
The latest in the run of success came with five runners finishing in the top 21 individually for a team score of 39 points for Festus, which got a strong challenge by Jefferson County rival Herculaneum, the runner-up with 73 points.
Ogle led the Tigers by finishing third overall in a personal-best time of 15 minutes, 54.1 seconds. The Tigers' top five runners all finished with personal best times.
"It's mental and physical work that you have to do," Festus freshman Cullen Krieg said. "You have to get it in your head that you can do it. Even though there's going to be blocks, you just have to push through them. You do what you need to do in practice, you listen to your leaders and coaches and do what you need to do."
In his first state meet, Krieg finished sixth in 15:59. The remainder of Festus' scoring runners crossed in a pack as senior Dominik Kayser, senior Garrett Rhine and sophomore Jacob Meyers swept places 19, 20 and 21.
The non-scoring runners for Festus were sophomore Nathan Wolk in 35th and senior Jonah Krieg in 43rd. They both finished ahead of the fifth scorer for Herculaneum, an indication of how well Festus ran.
"Any time you can get that many kids to (set a personal best), that's what you're looking for," Festus coach Bryant Wright said. "I mean, that's what you want on that day because they gave everything they had to their teammates and themselves and their coaches and their school."
Herculaneum was led by senior Jonathon Coffman's runner-up effort in an area-best time of 15:37.6.
The Blackcats also had junior Cody Glisson cross eighth in 16:08.2, with senior Kyle Vinyard earning all-state honors with a 16th-place finish.
Festus' run of six consecutive team titles is the second-best streak in 70 years of Missouri boys cross country history. It will go for a record-tying seventh in a row next season, a mark established by Herculaneum from 1977-83.
Ogle, Rhine and Jonah Krieg all have run for the last three championship Tigers teams, and Kayser was in the lineup for the second successive year.
"My main goal was to make sure our team gets first," Ogle said. "Individually, my entire team helped me get where I am. They all made me who I am. Jonah and Garrett, I've been on a team with them since seventh grade. Dom joined up freshman year, and they've all been pushing me to be the best I can be and helping these young guys just so we can do the best we can do."
Once again, Festus' best set a standard for the rest of Class 3 boys cross country in Missouri.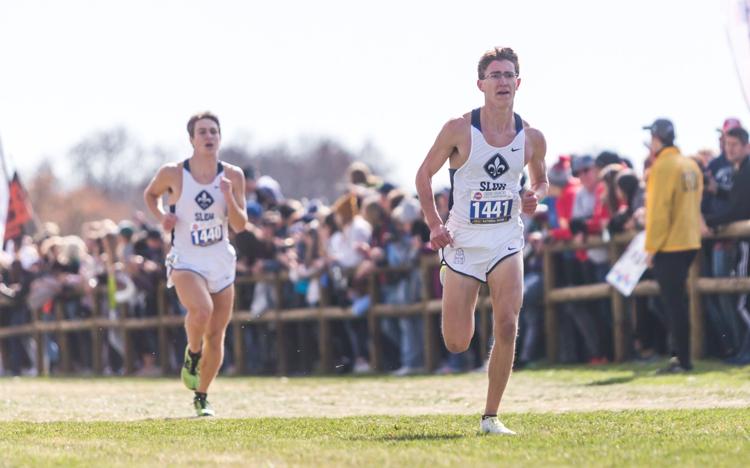 SLUH RUNNER-UP IN CLASS 4
For the second consecutive season, St. Louis University High earned a runner-up team plaque in Class 4.
The Junior Billikens scored 119 points behind seniors Noah Scott and Lucas Rackers, who finished fifth and sixth individually.
Raymore-Peculiar, with a score of 104 points, won the team title for the first time in program history. Rock Bridge was third with 125 and Kirkwood was fourth with 148.
"We led through (four kilometers), and it's tough last K and we didn't close the way we were hoping to close," SLUH coach Joe Porter said. "Ray-Pec, they had a great day and you've got to tip your cap to them and we'll take second with our heads held high."
SLUH's other scoring runners were senior Joe Callahan in 44th, junior Ryan Kramer in 60th and Adam Mittendorf in 64th.
• Kirkwood's fourth-place team trophy in Class 4 was its first since a fourth-place showing from 1974. Martin Strong led the Pioneers individually with a 24th-place finish.
• Clayton finished fourth in the Class 3 team standings for its first state team trophy since 1999 when it finished third. It was the third team trophy in program history. The Greyhounds, who just missed out last season by finishing fifth, were led by senior George Gelzer's 32nd-place individual finish.
• Maplewood-Richmond Heights senior Malik Stewart earned a runner-up finish in Class 2 for the third consecutive season. His clocking of 16:01.1 was only behind El Dorado Springs sophomore Daelen Ackley's 15:39.
• Hermann finished fourth in the Class 2 team standings with 122 points, led by junior Dalton Gleeson's fifth-place individual showing and a 12th-place finish for senior Carter Hemeyer.
191109_STXC C2B_RADFORD-101.JPG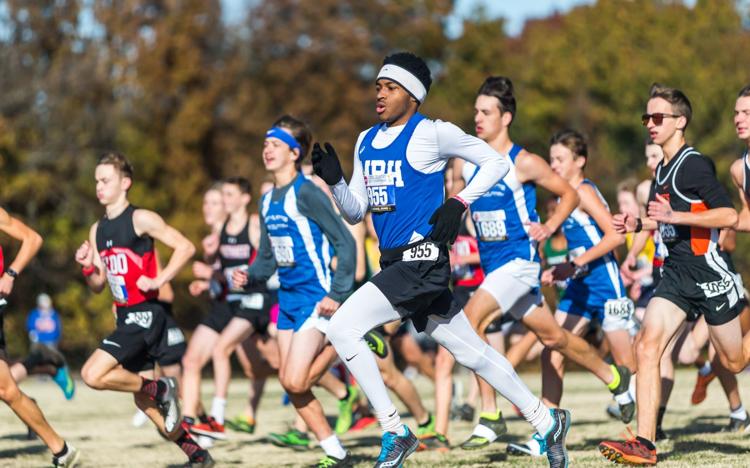 191109_STXC C2B_RADFORD-100.JPG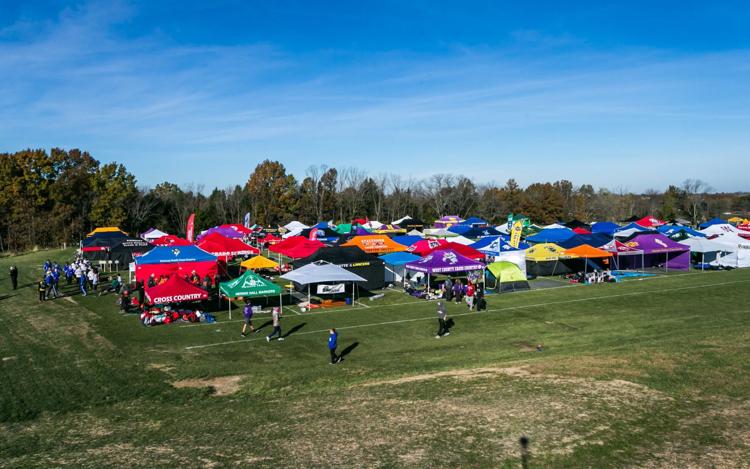 191109_STXC C2B_RADFORD-105.JPG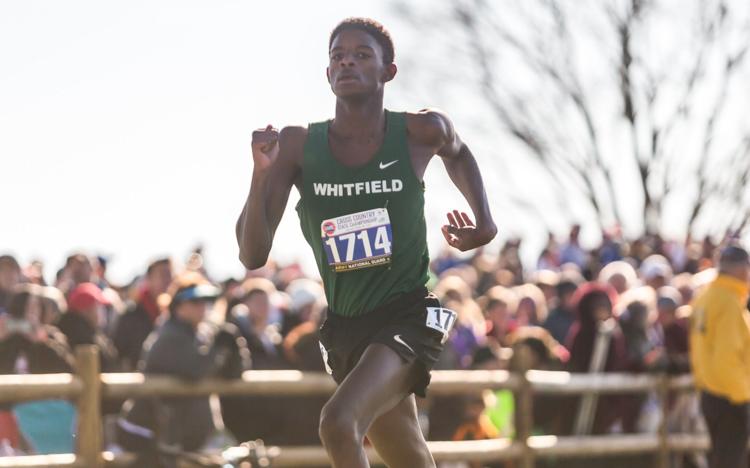 191109_STXC C2B_RADFORD-106.JPG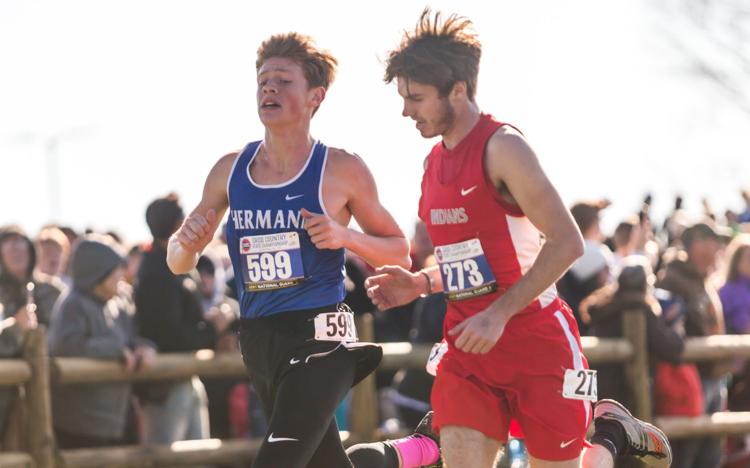 191109_STXC C2B_RADFORD-102.JPG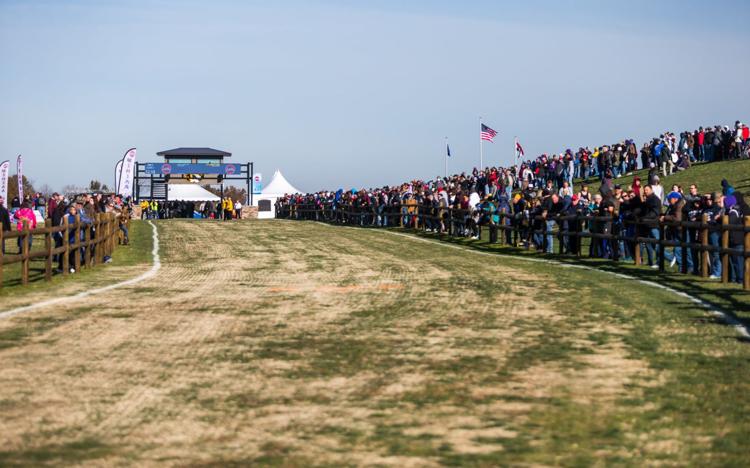 191109_STXC C2B_RADFORD-103.JPG
191109_STXC C2B_RADFORD-104.JPG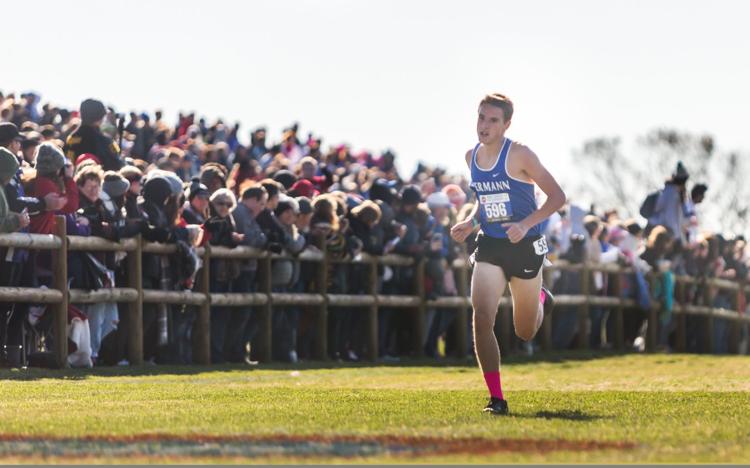 191109_STXC C3B_RADFORD-200.JPG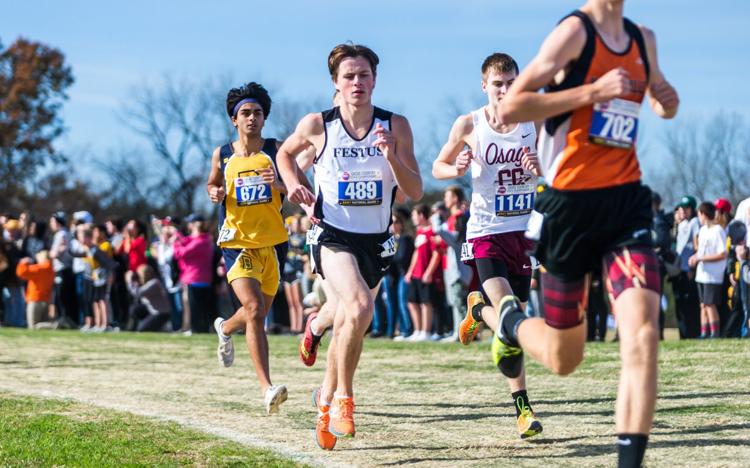 191109_STXC C3B_RADFORD-201.JPG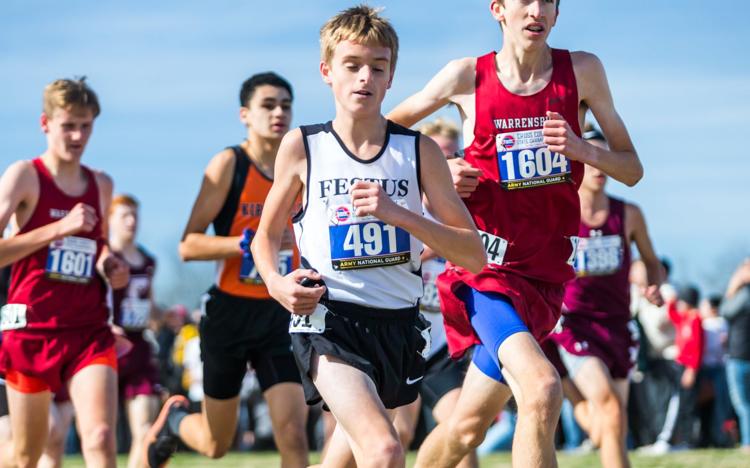 191109_STXC C3B_RADFORD-202.JPG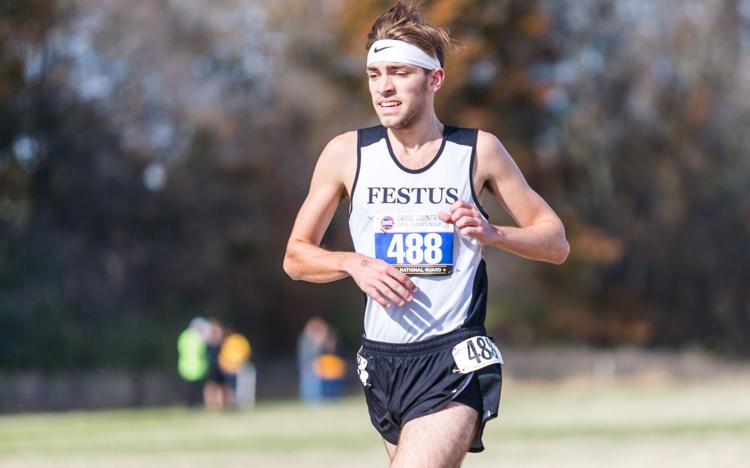 191109_STXC C3B_RADFORD-203.JPG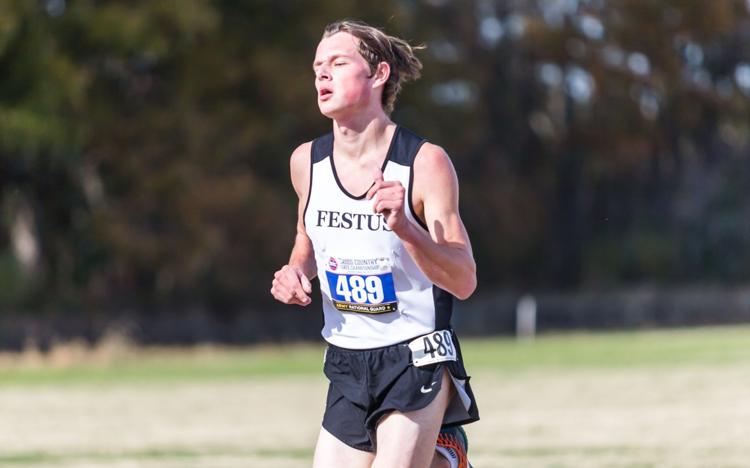 191109_STXC C3B_RADFORD-204.JPG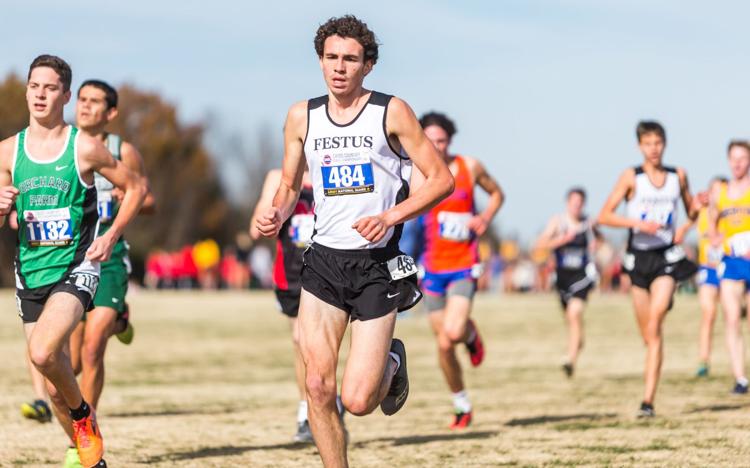 191109_STXC C3B_RADFORD-205.JPG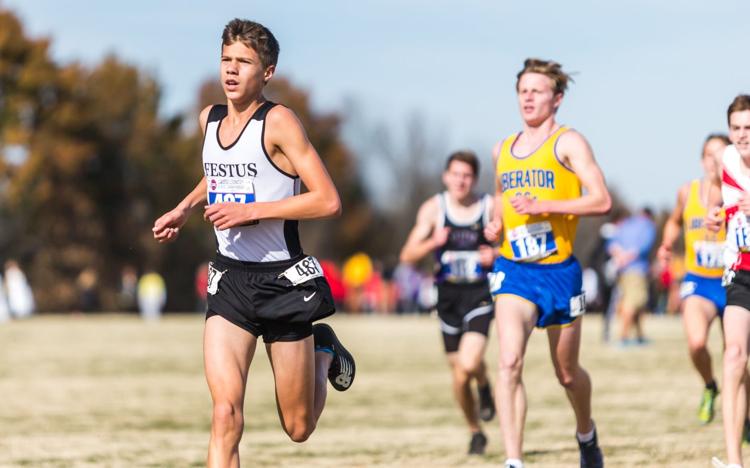 191109_STXC C3B_RADFORD-206.JPG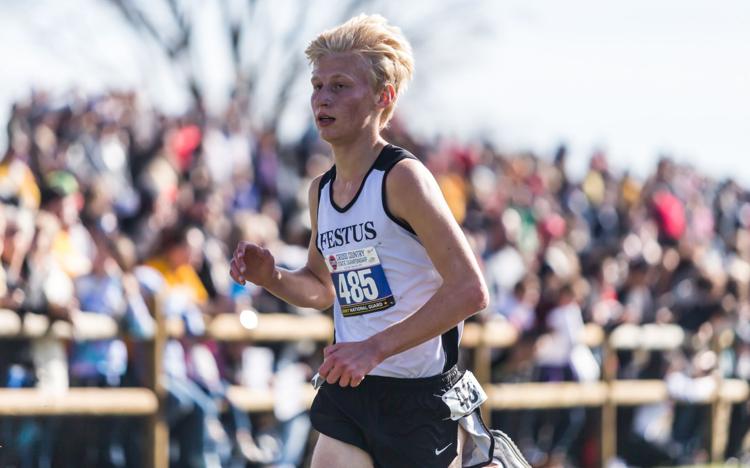 191109_STXC C4b_RADFORD-200.JPG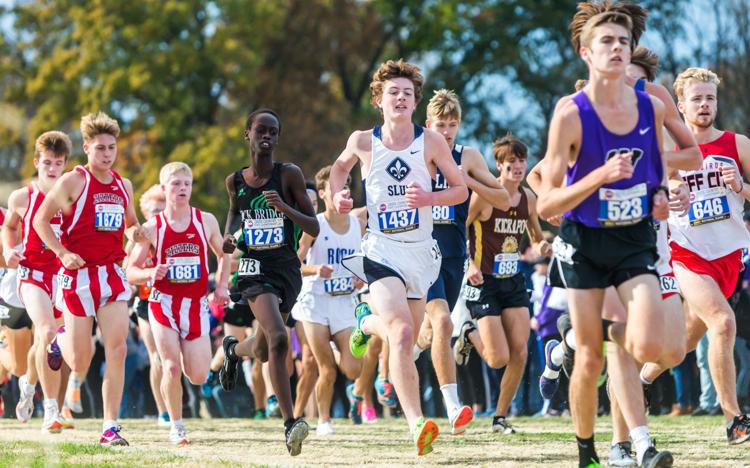 191109_STXC C4b_RADFORD-201.JPG