O'FALLON — Charlie Teeter felt so good Saturday night he had to jump for joy.
Hard to blame the Statesmen senior after he blazed to an individual boys victory in the inaugural Fort Zumwalt North Twilight Invitational at Pheasant Run Golf Course.
The second victory in three days for Teeter came under the lights in what is believed to be the first twilight race in Missouri high school cross country history.
"I've seen like posts about twilight stuff in the past in other states and what not, and we heard about it last spring during track season and I didn't think we were going to get to go," Teeter said. "When our coach told us we were going to be here, I was super excited and everything."
Teeter won the title of the Webster Groves Invitational at Blackburn Park on Thursday.
Saturday night's victory came in a time of 15 minutes, 39.27 seconds, which easily is the best of his career.
"I don't think anybody was expecting me to run as fast as I did," Teeter said. "I've changed a lot. Years past, I didn't do much cross-training stuff. I've been doing plyos three times a week, I've been getting in the pool, I've been getting on the bike. My workouts have been pretty insane.
"I knew I was in shape to run this kind of a time or even faster. It's just a totally different feeling to having done it."
A three-time Class 4 state qualifier, Teeter's feelings were plain for all to see when he finished for a victory over Maplewood-Richmond Heights senior Malik Stewart (15:49.02) and Herculaneum senior Jonathon Coffman (15:50.10).
Teeter decided to take a celebratory leap as he crossed over the finish line to a raucous ovation.
"I came around the corner and I saw the time," said Teeter, who finished 23rd at the Class 4 state meet last season. "I knew it was going to be quick, I didn't know it was going to be that quick. It was just all the energy. It was so exciting."
The unique aspect of the twilight race attracted more than 20 teams from mostly around the St. Louis metro area. Jackson also attended from the southeastern part of the state, a trip of around three hours.
Another non-area team that attended was defending Class 4 girls state team champion Lee's Summit West, which won the girls division team championship.
The Titans had four runners in the top 10, including individual champion Madison Hulsey.
A senior, Hulsey won in a time of 18:29.16.
"It's a great way to open the season," she said. "I've never run at a night meet. It's a lot cooler out and it's a little bit of a different atmosphere, so it's fun."
Hulsey, like Teeter, was a comfortable individual champ.
Lafayette freshman Grace Tyson crossed second in 18:49.84, with John Burroughs junior Kylie Goldfarb (18:54.14) and Pattonville junior Lucy Ndungu (18:55.44) finishing third and fourth.
The golf course's banks of lights took care of most of the illumination, while some other floodlights were provided by race organizers near the finish line.
Teeter said he had no issue with vision on his triumphant 5-kilometer victory lap.
"I was, I don't know, not nervous, just curious to see what it was like," Teeter said. "I always love going on night runs and stuff. Me and one of my teammates, Evan (Schneider), we go on night runs in Forest Park all the time. We could see totally fine. The lights were good."
Fort Zumwalt North Twilight Invitational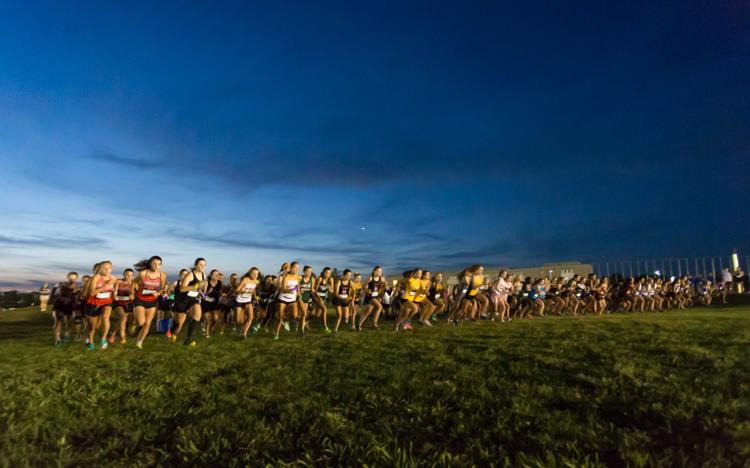 Fort Zumwalt North Twilight Invitational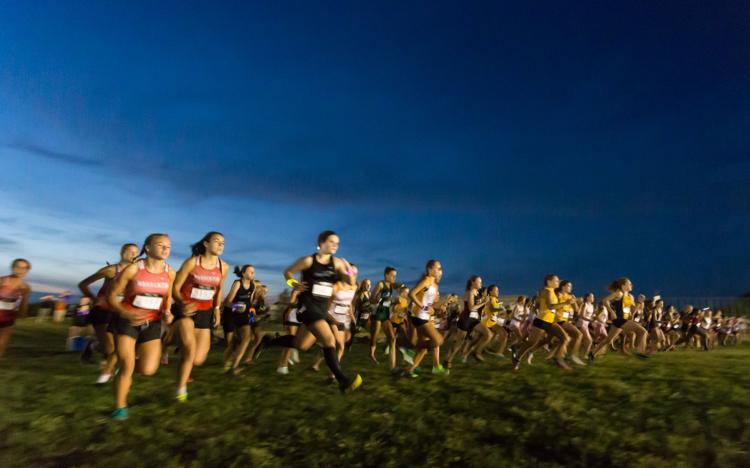 Fort Zumwalt North Twilight Invitational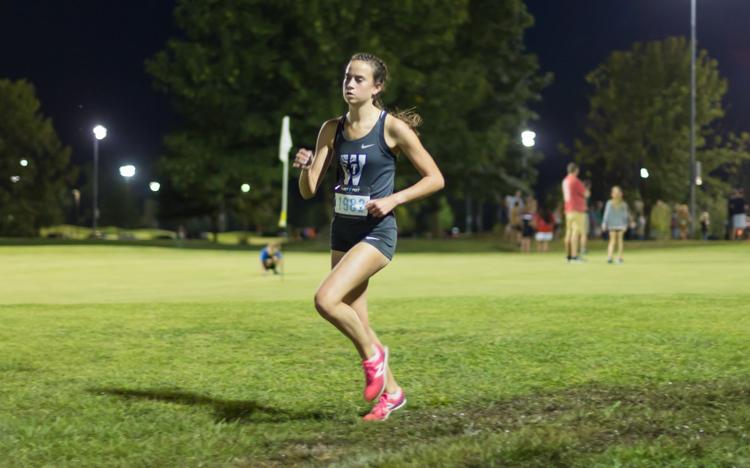 Fort Zumwalt North Twilight Invitational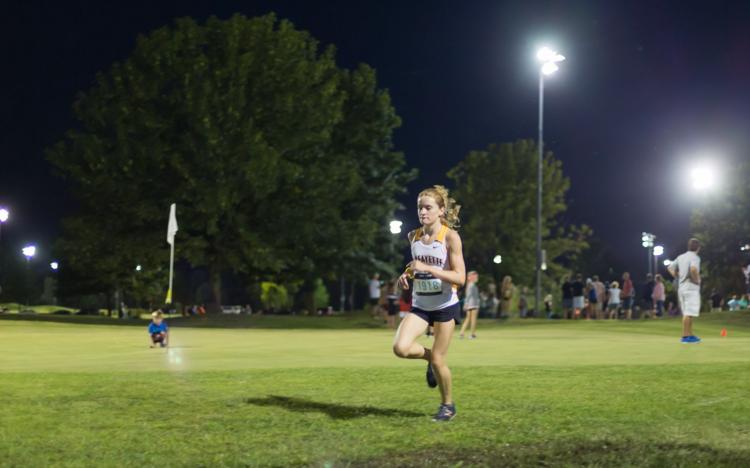 Fort Zumwalt North Twilight Invitational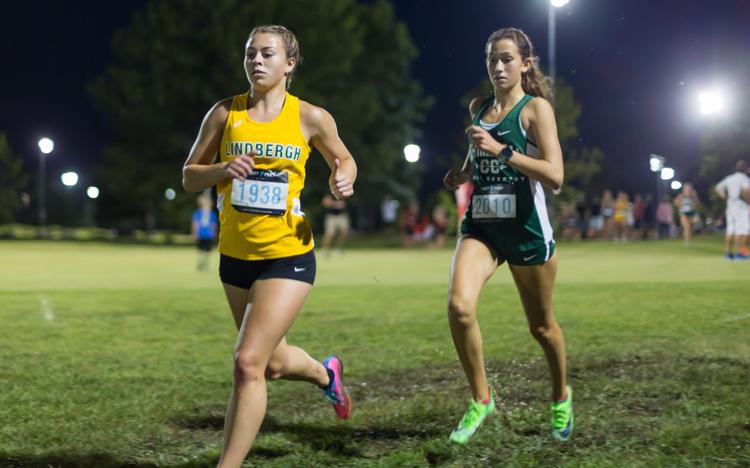 Fort Zumwalt North Twilight Invitational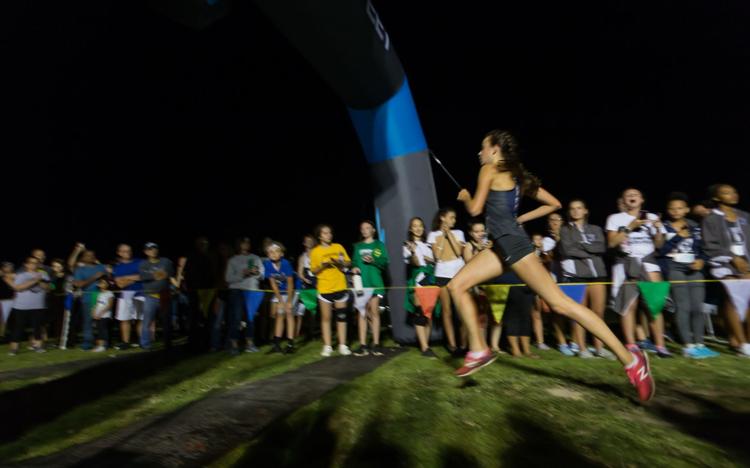 Fort Zumwalt North Twilight Invitational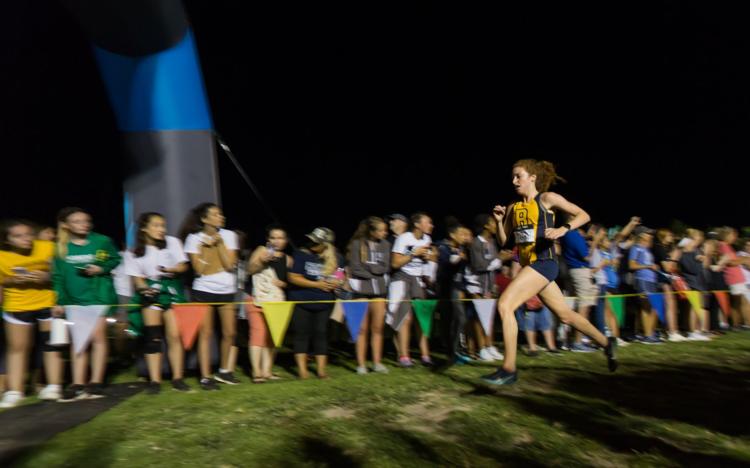 Fort Zumwalt North Twilight Invitational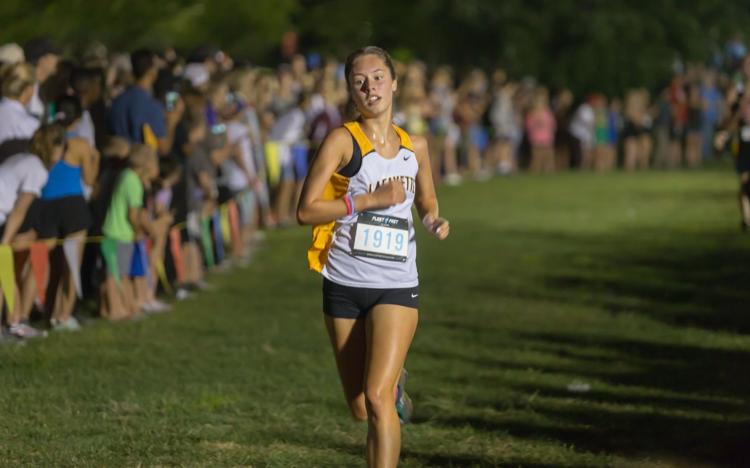 Fort Zumwalt North Twilight Invitational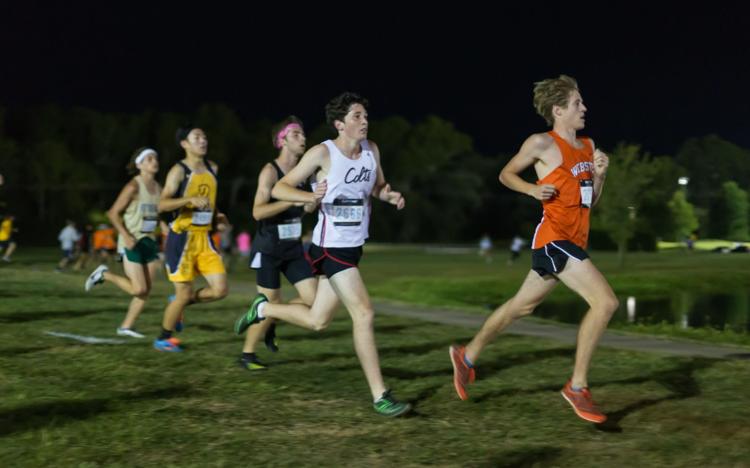 Fort Zumwalt North Twilight Invitational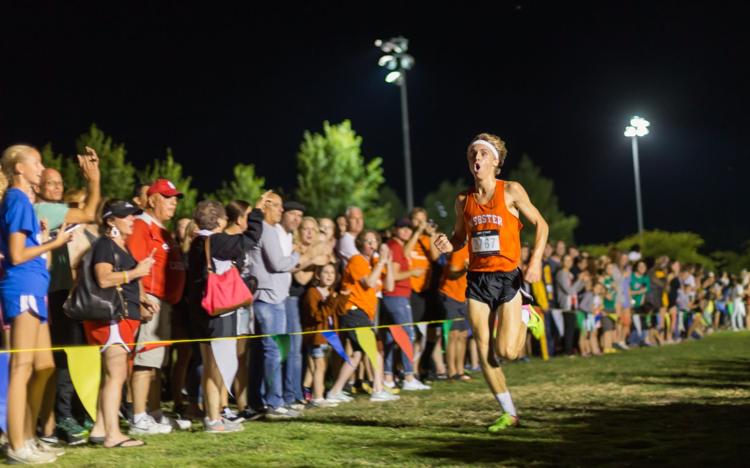 Fort Zumwalt North Twilight Invitational