SEDALIA — One way or the other, Henry Mikula's competitive golfing days were coming to a close, so he wanted to go out in style.
The MICDS senior did just that, firing an even-par 70 in Tuesday's final round of the Class 5 boys golf state tournament at Sedalia Country Club to finish with a two-day total of 4-over 144, making him the highest St. Louis-area finisher in a four-way tie for seventh.
"I was happy, especially after (Monday), which was not my best. But, (Tuesday) was a good round," said Mikula, who will attend North Carolina but will not play golf for the Tar Heels. "Score-wise, I had 71 and 76 my sophomore year, so 70 is my lowest state round in high school, which is exciting."
Pembroke Hill junior Ryan Lee strung together two fabulous rounds with a 3-under 67 on Monday and a 4-under 66 on Tuesday to finish at 7 under and run away with his second successive state title.
Mikula, who finished second to Lee in Class 3 the last time state was contested two years ago, had the same amount of birdies (four) and double bogeys (one) as he did in Monday's first round, but the difference Tuesday was he had just two bogeys as opposed to six on Day 1.
"That was kind of the plan going into it, limiting the amount of errant shots, especially off the tee," Mikula said. "That helped me lower my score a little bit today."
Unlike Monday, when rain fell steadily for a good portion of the day, the second round went off without any liquid falling from the sky. Mikula celebrated that by getting off to a blistering start with a 2-under 33 on his front nine.
"I birdied 1 and then I hit one real close on 2 but missed the putt. Overall, the front nine was great," he said. "I was just trying to make as many birdies as possible and get a good finish. I made multiple putts over 10 feet that really kept the momentum going. Not all for birdies, but some for pars, which was also important."
Hot on Mikula's heels was a cluster of five golfers who all finished at 145. That group included Marquette senior Blake Mazzola and Francis Howell Central sophomore Benjamin Berger.
Mazzola carded a 5-over 75 in the opening round, but rebounded to shoot an even 70 on Tuesday.
"(Monday) was my first OK round. I either have a great round or a bad round," he said. "(Tuesday), I turned it around on the back. It was really fun to finish high school golf with a 2-under on the back. The past couple tournaments I played well, I just kind of turned my brain off and just hit green, hit fairway, two-putt. That's what I did on the back nine. Just tried not to stress about it."
One thing Mazzola did stress about was waiting a while after he finished round right on the fringe of all-state (top 15). His tie for 11th gave him a coveted all-state spot.
"Sophomore year, I missed it by a stroke or two, so I was stressing about that," he said. "At least all my friends came to watch. That was fun."
Berger had the flip score of Mazzola with a 70 on Monday and a 75 in the final round to also earn himself a medal.
"That's really exciting, especially for my first year being here," he said. "Today, I had a good front nine (a 35, his third straight even-par round). And then I got nervous, so I'll be prepared the following years and be able to keep my head better."
Despite the late hiccup, Berger was happy with the way his final round started Tuesday.
"That start was good," he said. "I went par-par and then I bogeyed. But, then I parred everything and then got a birdie to get back to even on the front nine. But, the greens got faster and I just could not adjust to it."
A group of five more golfers just missed being all-state by one stroke and all five were from St. Louis — Marquette senior Tyler Linenbroker, Fort Zumwalt West senior Braden Hoisington, Timberland senior Hunter Niles, Chaminade junior Ryan Walsh and Chaminade sophomore John Guerra.
For Linenbroker, it was especially heartbreaking considering he also missed all-state by one stroke as a sophomore and fired a 1-under 69 in the opening round Monday to be off the pace by just two strokes and in the final threesome with Lee on Tuesday.
"I just didn't really play very well. My putting was just really bad. It happens," Linenbroker said. "Ryan played really well. He shot 66 anyway, so I would have had to shoot 63. So, it is what it is. When you shoot 67 the first day and come back with a 66, you're not going to lose very often."
Class 5 boys golf state tournament, final round
Class 5 boys golf state tournament, final round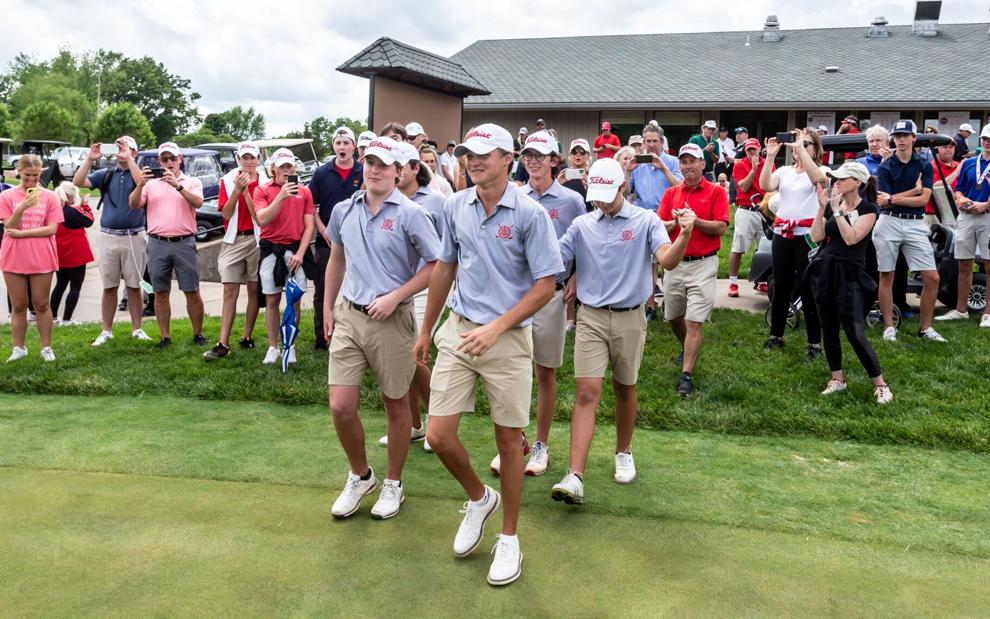 Class 5 boys golf state tournament, final round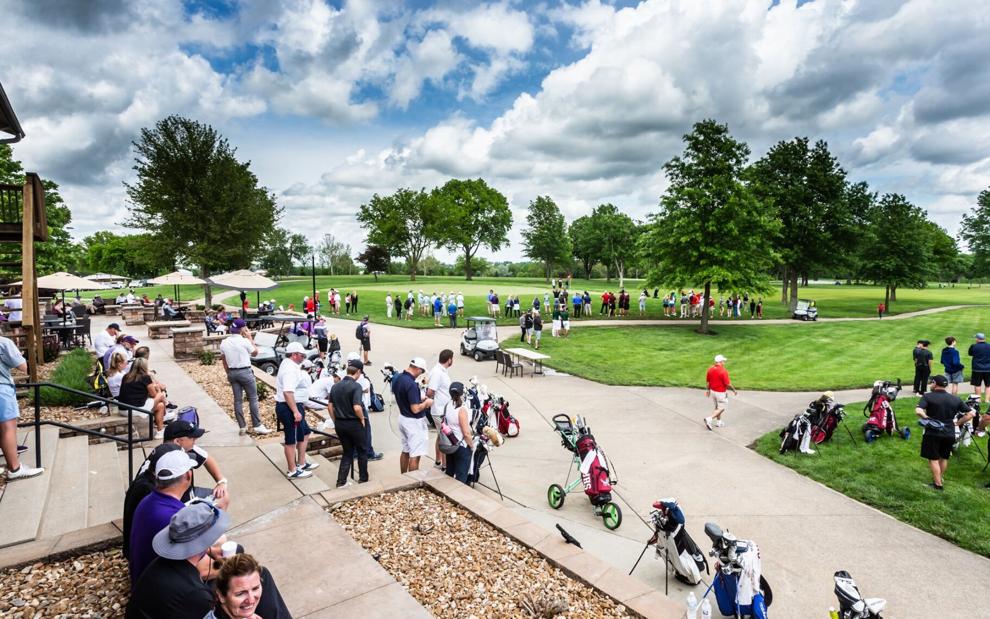 Class 5 boys golf state tournament, final round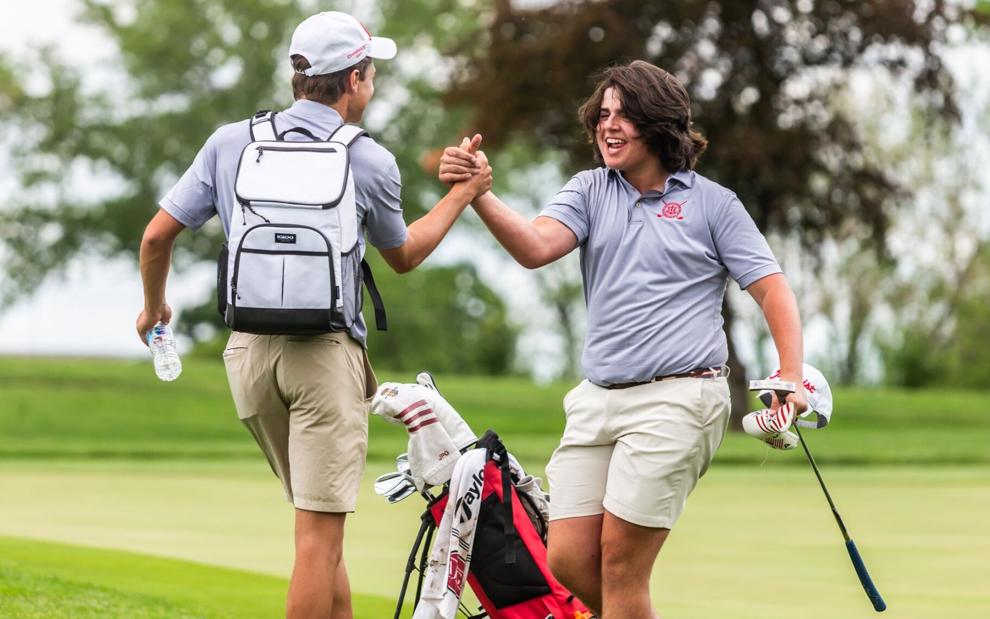 Class 5 boys golf state tournament, final round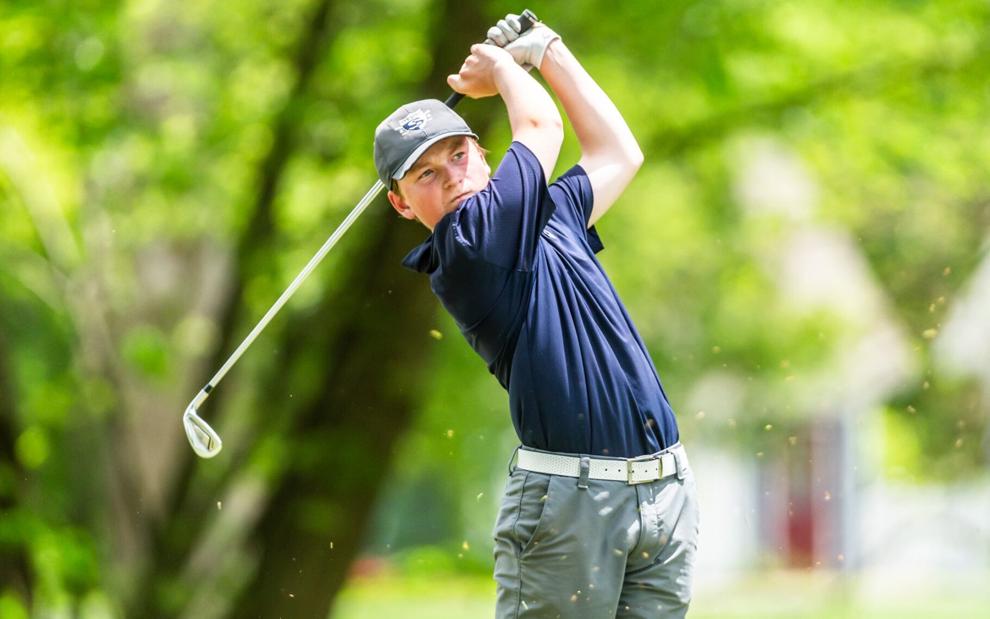 Class 5 boys golf state tournament, final round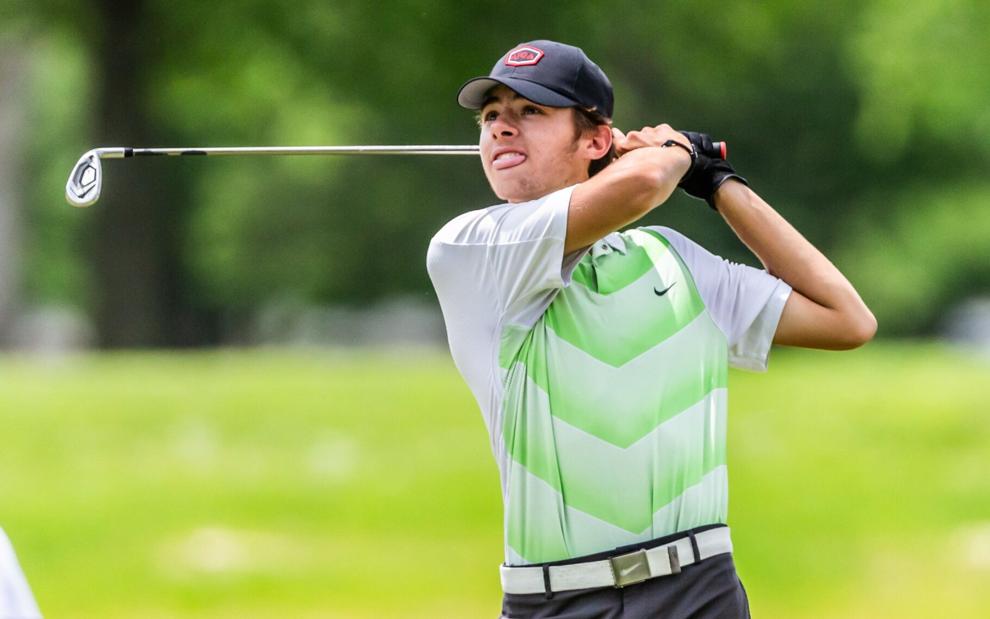 Class 5 boys golf state tournament, final round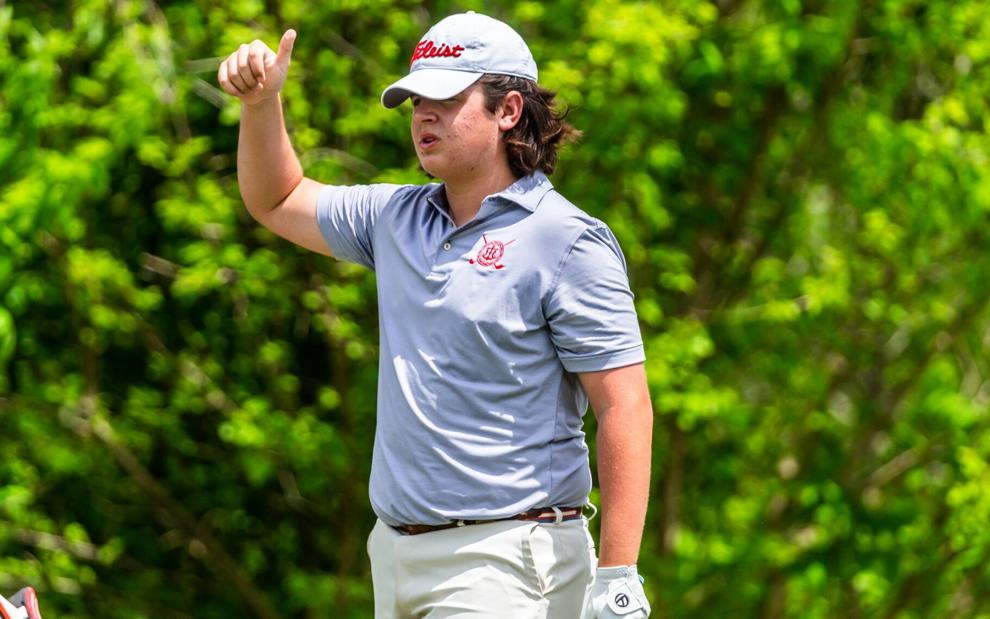 Class 5 boys golf state tournament, final round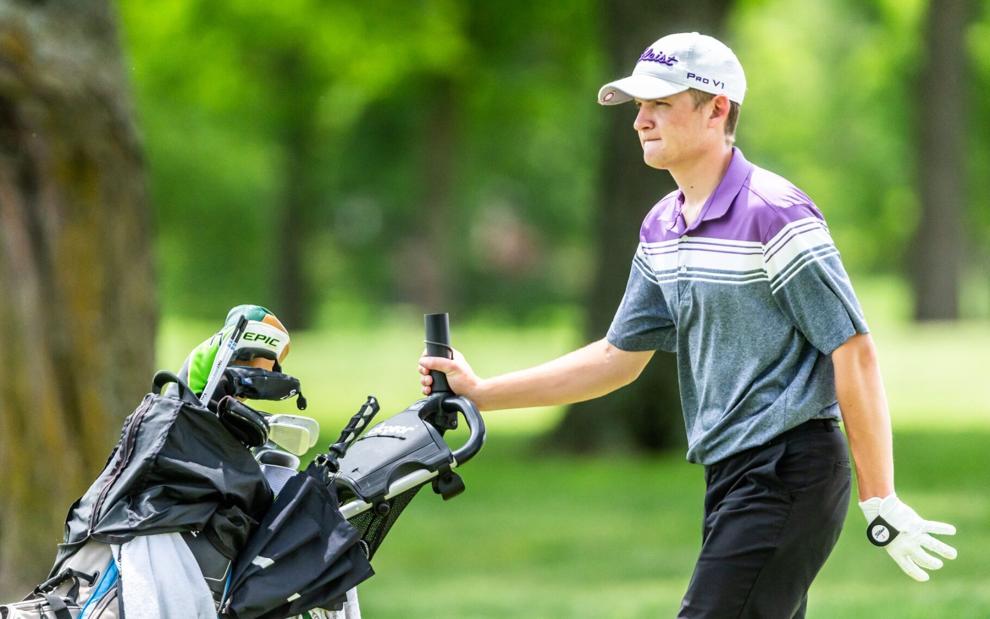 Class 5 boys golf state tournament, final round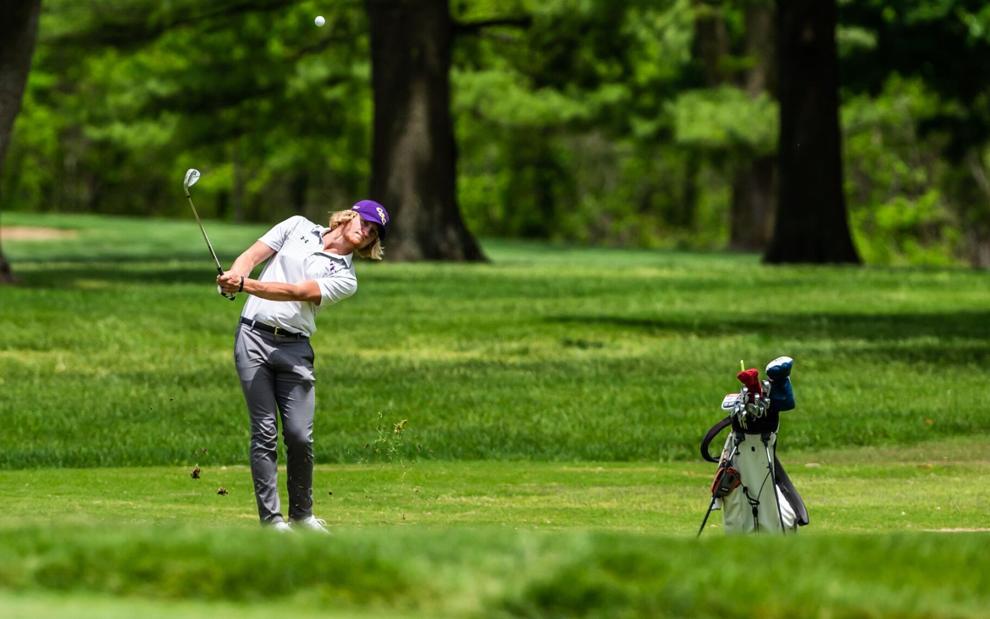 Class 5 boys golf state tournament, final round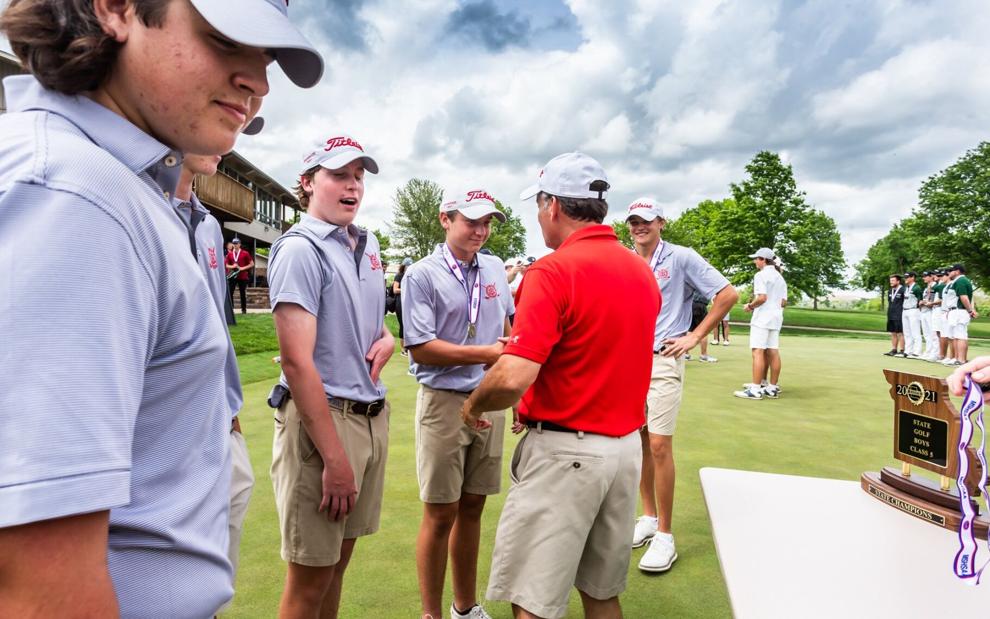 Class 5 boys golf state tournament, final round