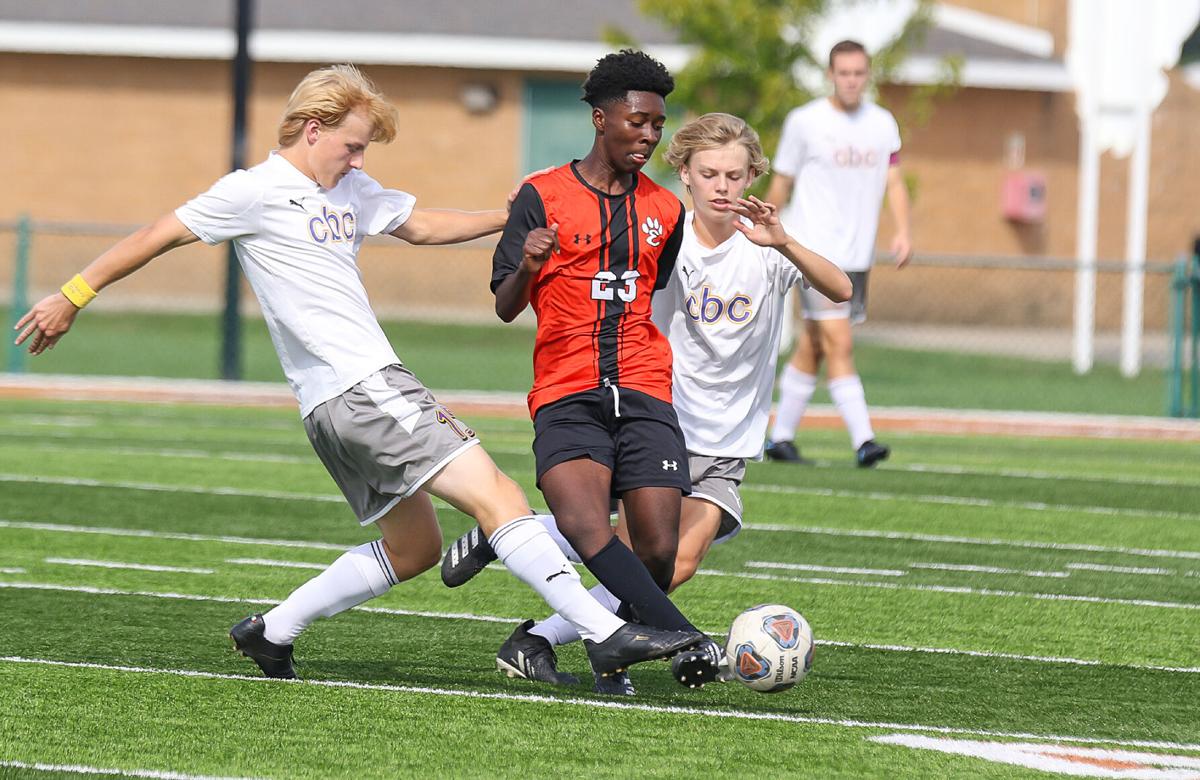 EDWARDSVILLE — CBC didn't buckle Saturday afternoon.
The Cadets, the No. 1 large school in the STLhighschoolsports.com boys soccer rankings, salvaged a 2-2 tie against 10th-ranked Edwardsville after trailing by two goals in the second half.
The Bartoni brothers, Dominic and Luca, provided the punch when the Cadets were on the ropes.
Dominic, a sophomore, scored in the 53rd minute to pull the Cadets to within 2-1. Luca, a senior, tallied in the 72nd minute to tie the game, played in unusually hot October conditions.
"It's obviously not what we wanted, but after we went down 2-0, I'm happy that we had the energy to come back and at least tie it up," Luca Bartoni said. "We started getting some chances and we finally got one. I think that really lifted the team.
"Edwardsville kind of sat back after that and we eventually put another one in. We couldn't get that winning goal, unfortunately, but that's all right."
It was the first tie of the season for CBC (12-2-1), which had a seven-game win streak snapped Wednesday with a 1-0 loss to De Smet in a Metro Catholic Conference game.
Seeking its second victory against CBC in the last four meetings, Edwardsville (14-3-3) settled for a tie in its regular-season finale. Edwardsville is off until an Oct. 19 matchup against Belleville West in a Class 3A Edwardsville Regional semifinal.
The Tigers seemed to be in great shape when senior Patrick Beatty scored from the upper-left corner of the box on an assist from junior Axton Anom to make it 2-0 less than four minutes into the second half. Senior Kyle Houston had scored from deep inside the box on a bouncing pass from senior Chris Agwuedo to give Edwardsville its 1-0 lead in the 31st minute.
"I made wholesale changes (at the 20-minute mark), which I had planned to do," Cadets coach Terry Michler said. "They did OK, but on the (first) goal they got, we had four breakdowns by four different guys. It could have been prevented, but it wasn't. The second goal was the same way."
After Beatty's goal, CBC's intensity increased dramatically. That led to Dominic Bartoni's goal on a feed from senior Luke Matschiner. Bartoni's shot from the middle of the box went off the hands of Edwardsville senior goalkeeper Nathan Beck and inside the right post.
The Cadets hit the crossbar twice and the left post once before Luca Bartoni delivered in front of the left post on a pass from junior Evan Hill.
"I should be putting that away, which I'm happy with," Luca Bartoni said of his shot, which also caromed off the hands of Beck. "He got a good piece of it. He's a good goalie."
Edwardsville coach Mark Heiderscheid knew the Tigers probably were going to get CBC's best after Beatty connected.
That was exactly what occurred.
"If you're CBC, you know that you've got quality players," Heiderscheid said. "And you know you've got the legend on the bench (Michler). You know you can at any point in time construct (offense). They know all it would take is one goal and you're right into a situation where pressure is going to rattle the opposing team, which it did a bit.
"If it's a worse team, they may duck their heads or they'll press, but the press is one of those, 'Well, we've got to go ahead and fight the fight, but we're not going to necessarily win the game.' But in this case (CBC) knew, with their quality ... they could get out of (the hole)."
Edwardsville nearly took a 3-1 lead in the 67th minute. Anom faced a one-on-one with CBC senior keeper Sean Stenger, but Anom yanked a shot off the outside of the left post. Less than five minutes later, Luca Bartoni made the Tigers pay.
"We were down two goals and came back with two," said Michler, adding that the boosted intensity "should have been the way it was at the beginning of the game."
"This game's about winning, but if you can't win, don't lose," Michler said.
Edwardsville 2, CBC 2
Edwardsville vs. CBC soccer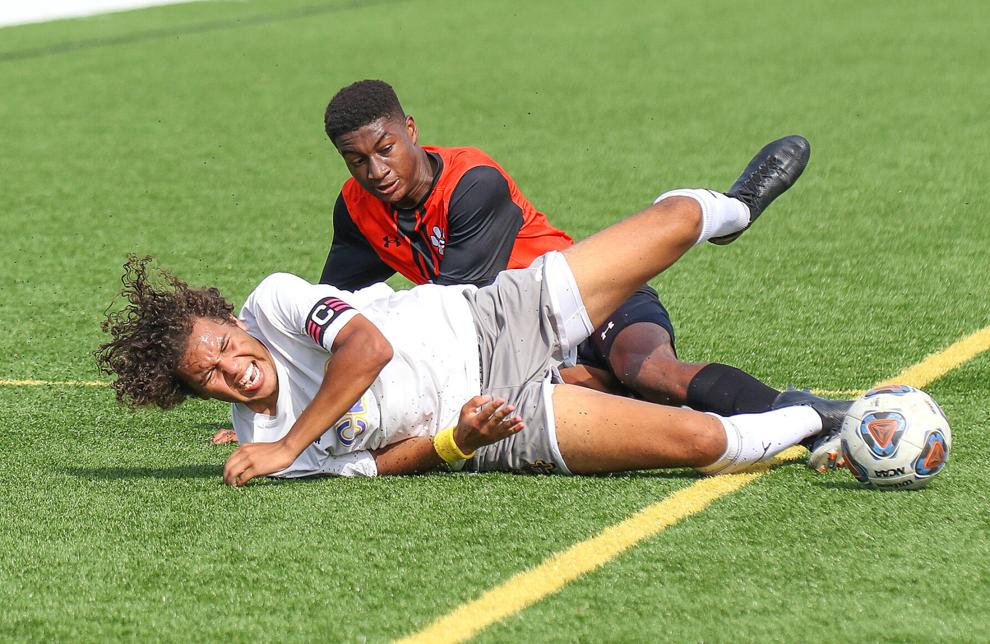 Edwardsville vs. CBC soccer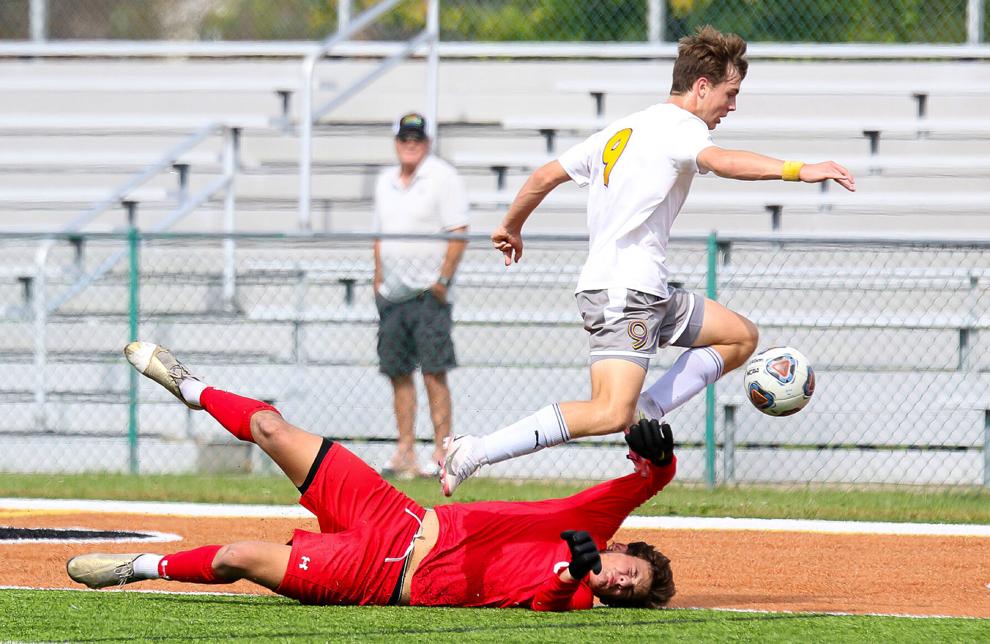 Edwardsville vs. CBC soccer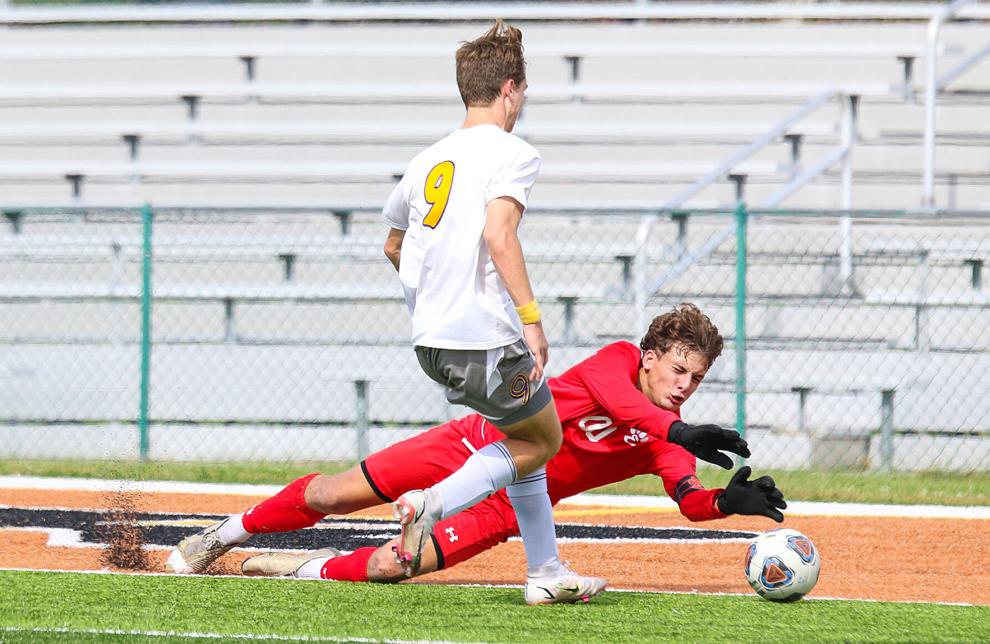 Edwardsville vs. CBC soccer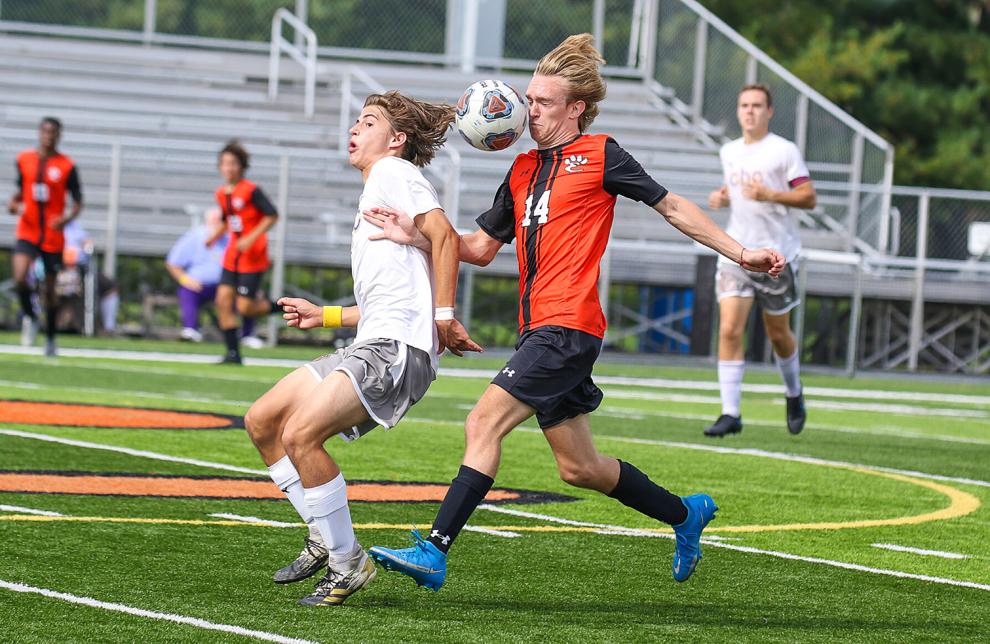 Edwardsville vs. CBC soccer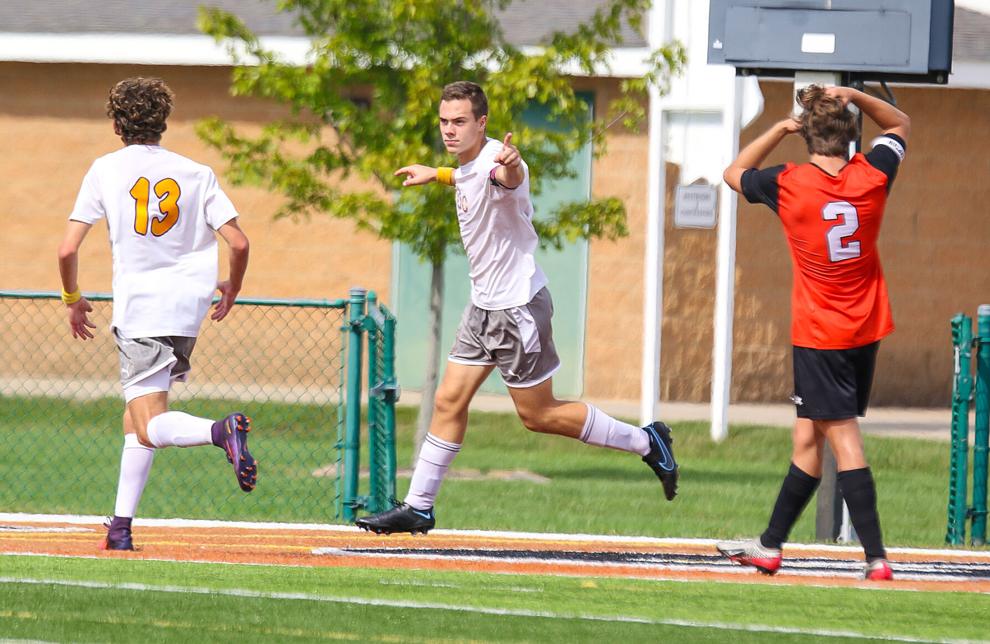 Edwardsville vs. CBC soccer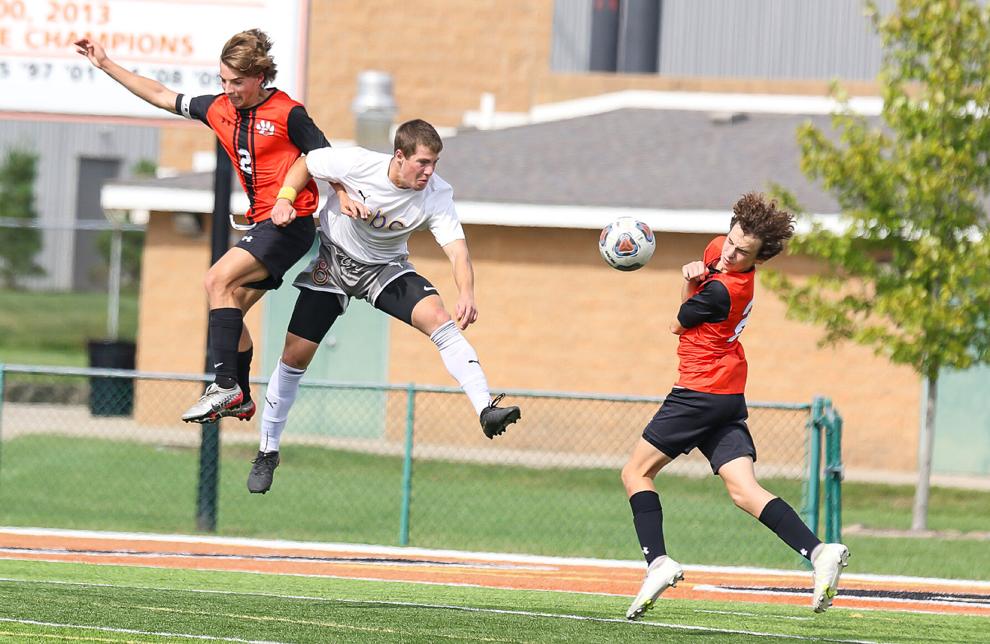 Edwardsville vs. CBC soccer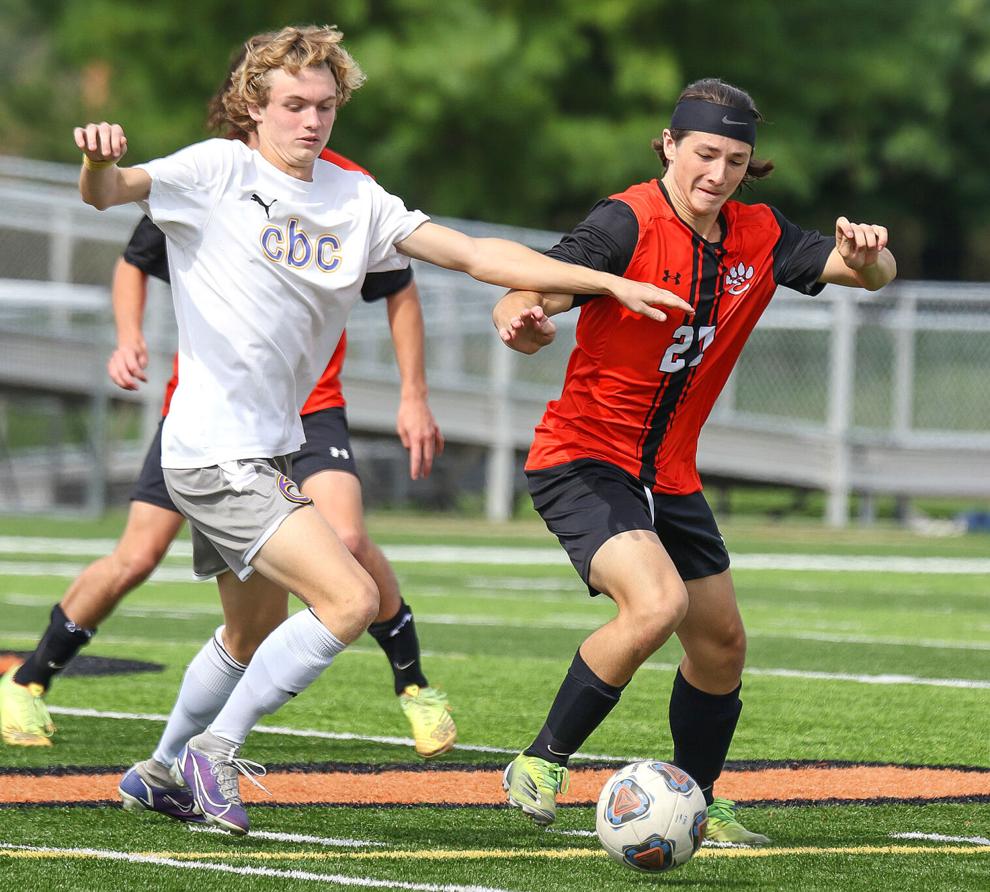 Edwardsville vs. CBC soccer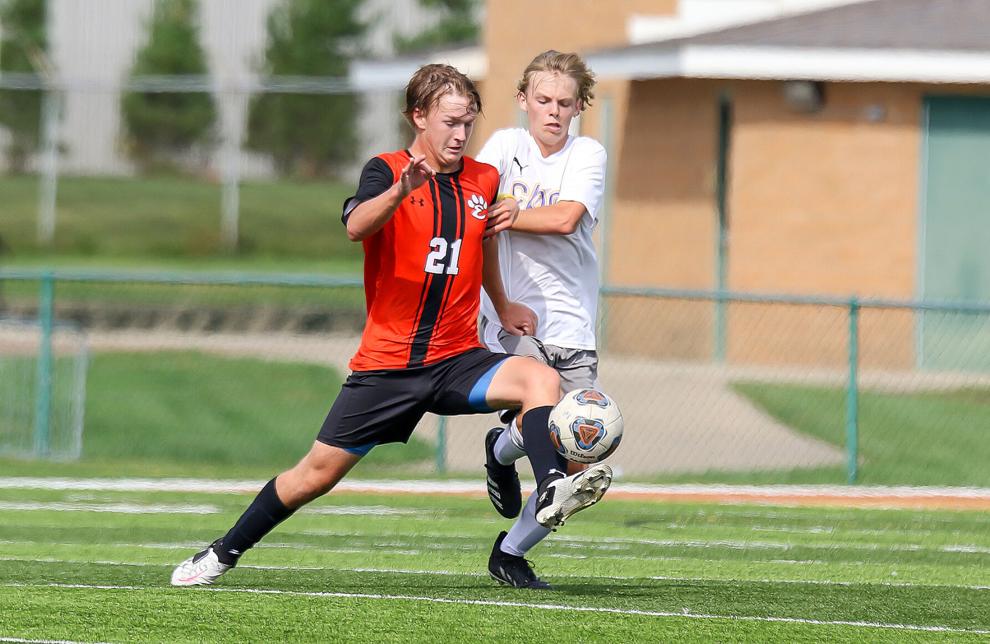 Edwardsville vs. CBC soccer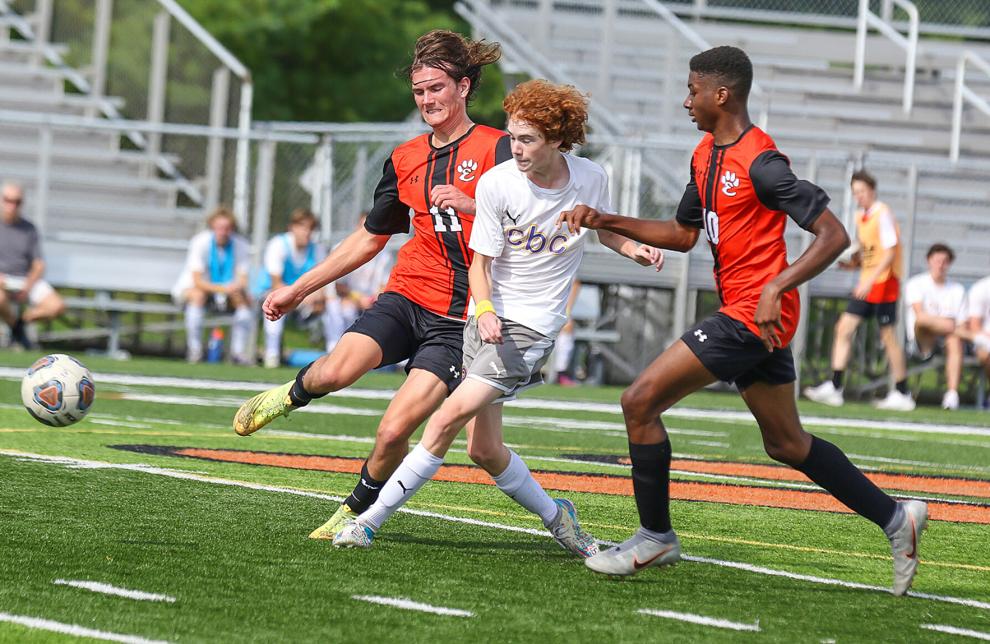 Edwardsville vs. CBC soccer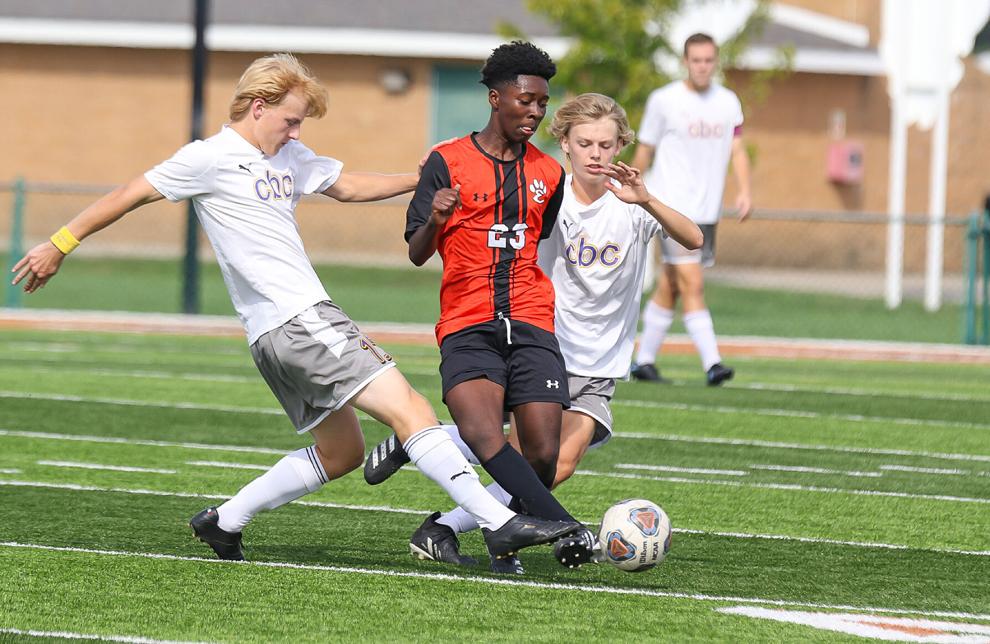 Edwardsville vs. CBC soccer
Edwardsville vs. CBC soccer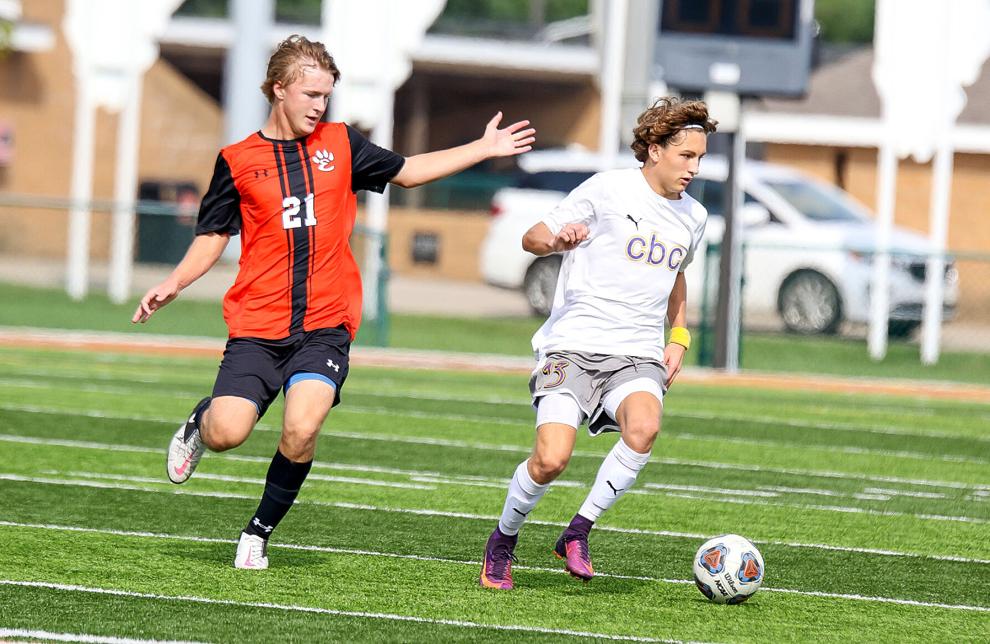 Edwardsville vs. CBC soccer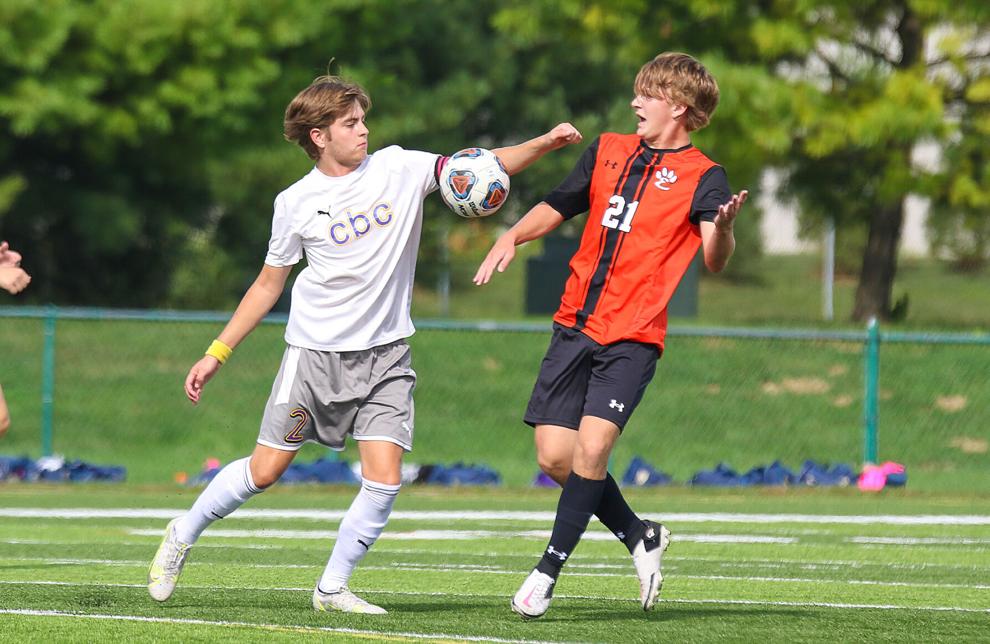 Edwardsville vs. CBC soccer
Edwardsville vs. CBC soccer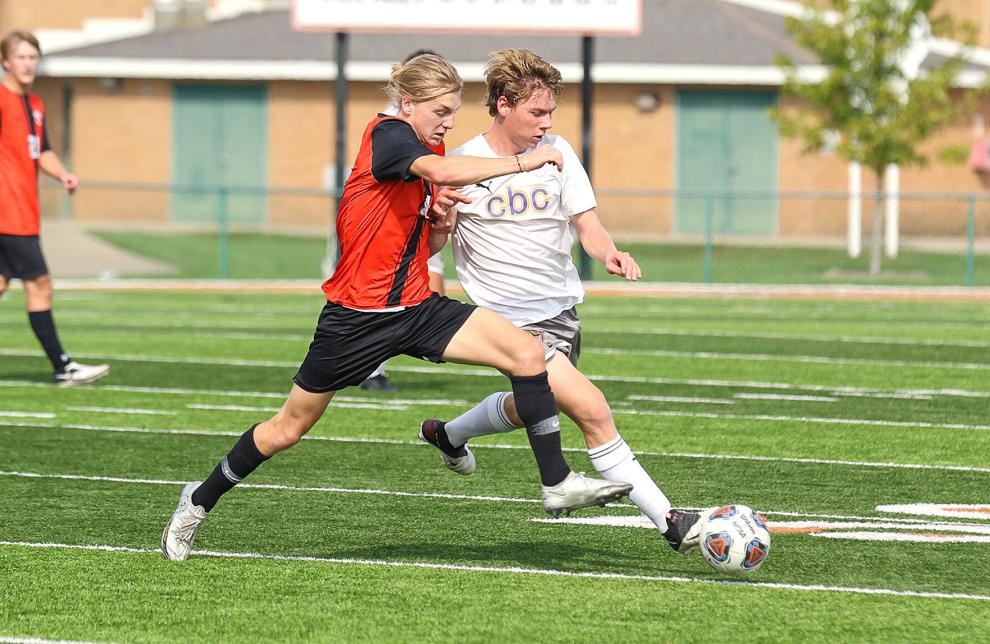 Edwardsville vs. CBC soccer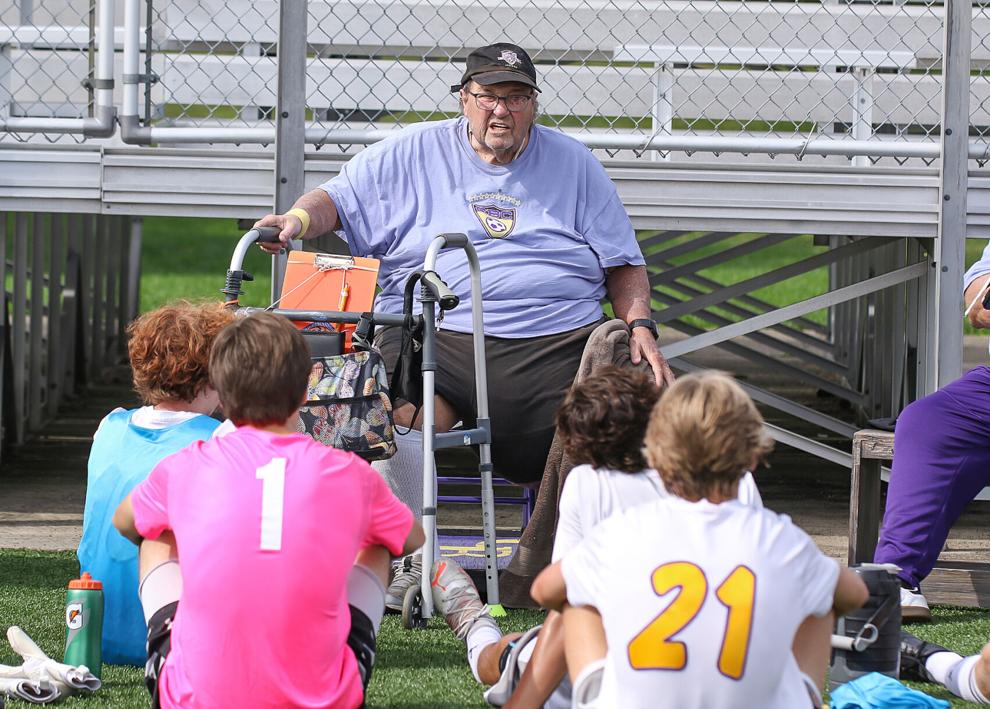 Edwardsville vs. CBC soccer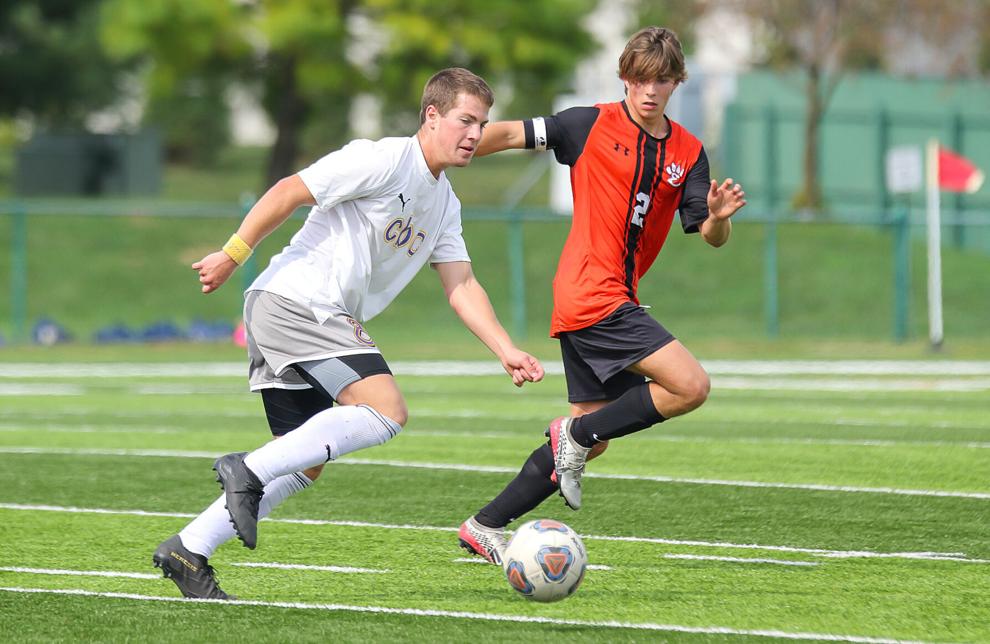 Edwardsville vs. CBC soccer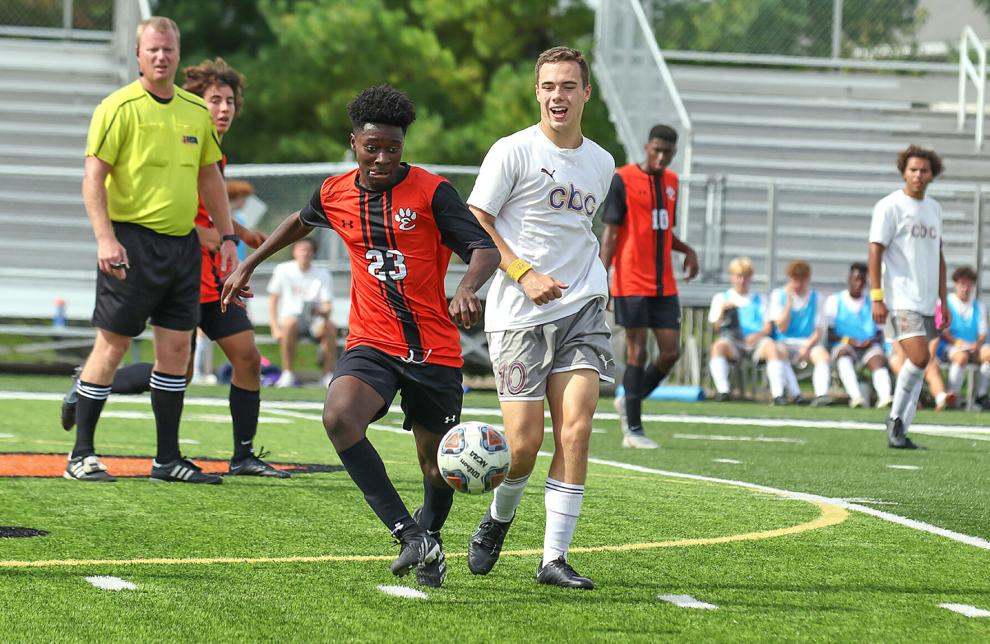 Edwardsville vs. CBC soccer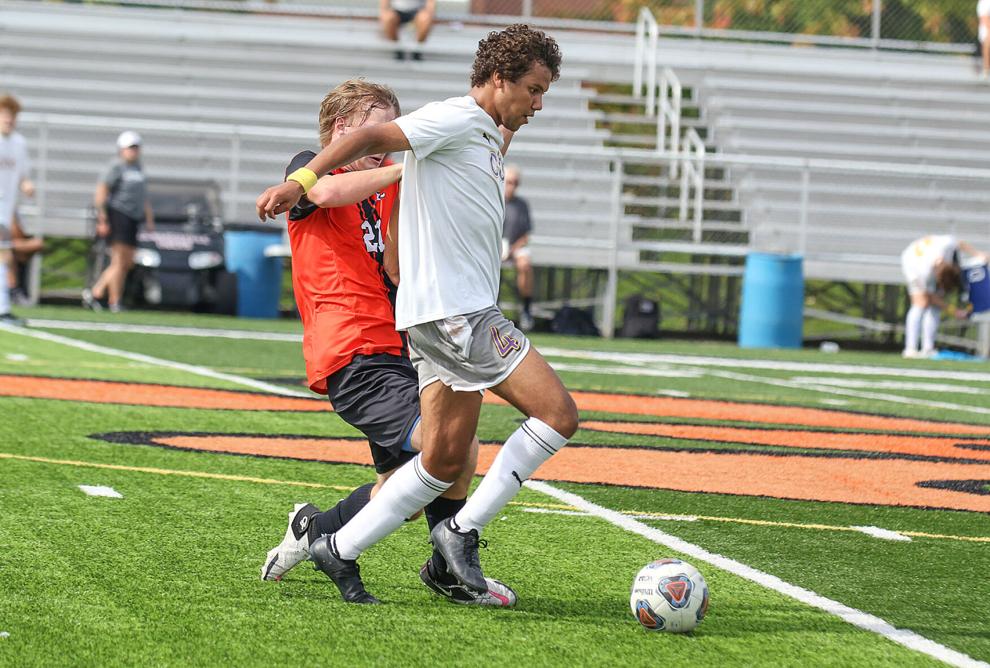 Edwardsville vs. CBC soccer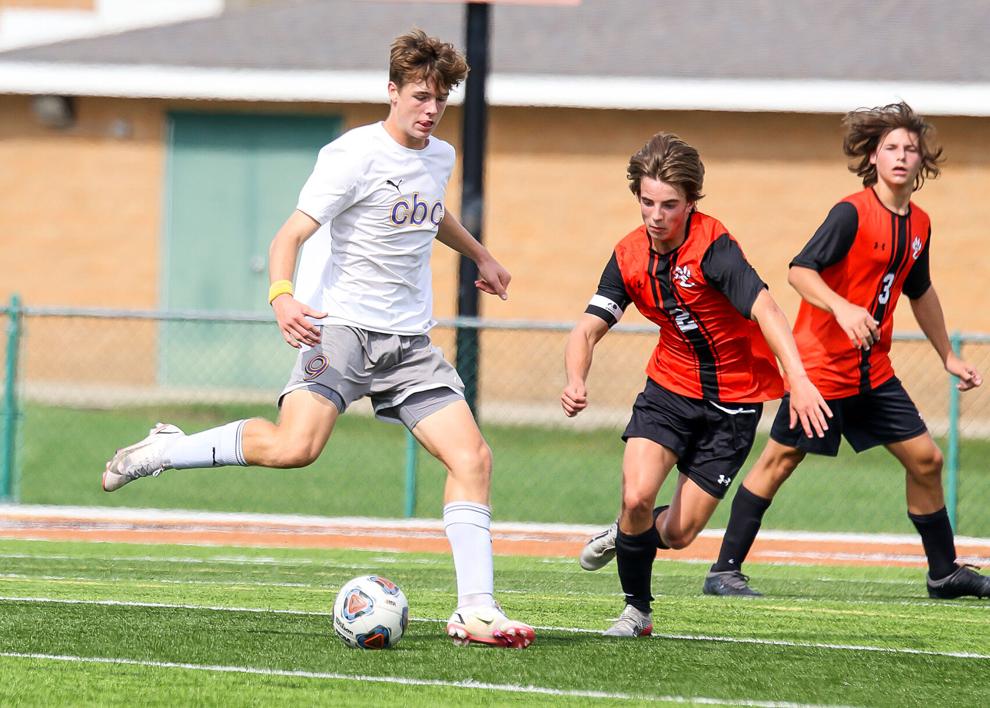 Edwardsville vs. CBC soccer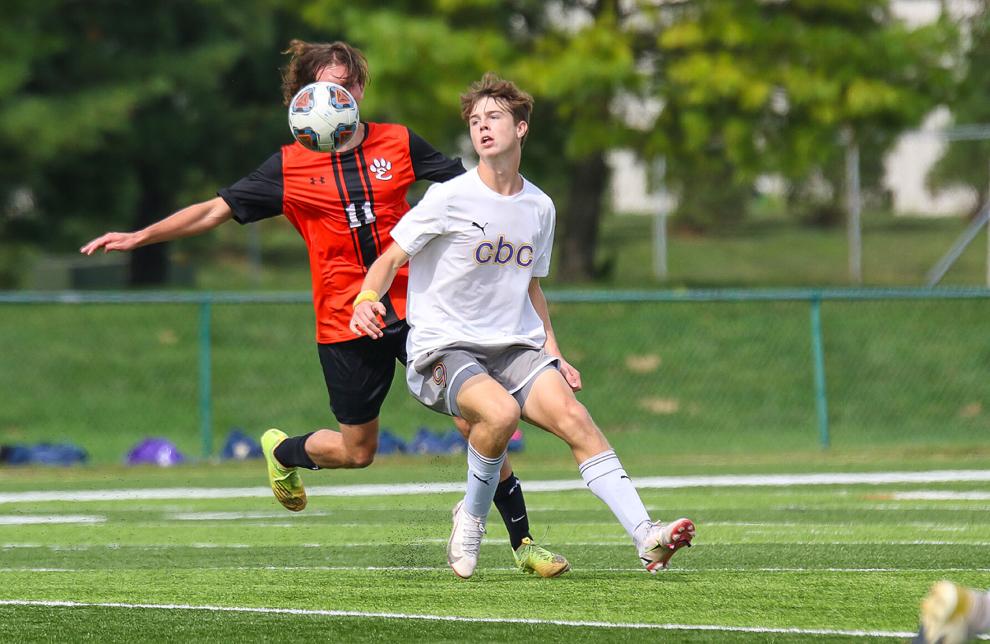 Edwardsville vs. CBC soccer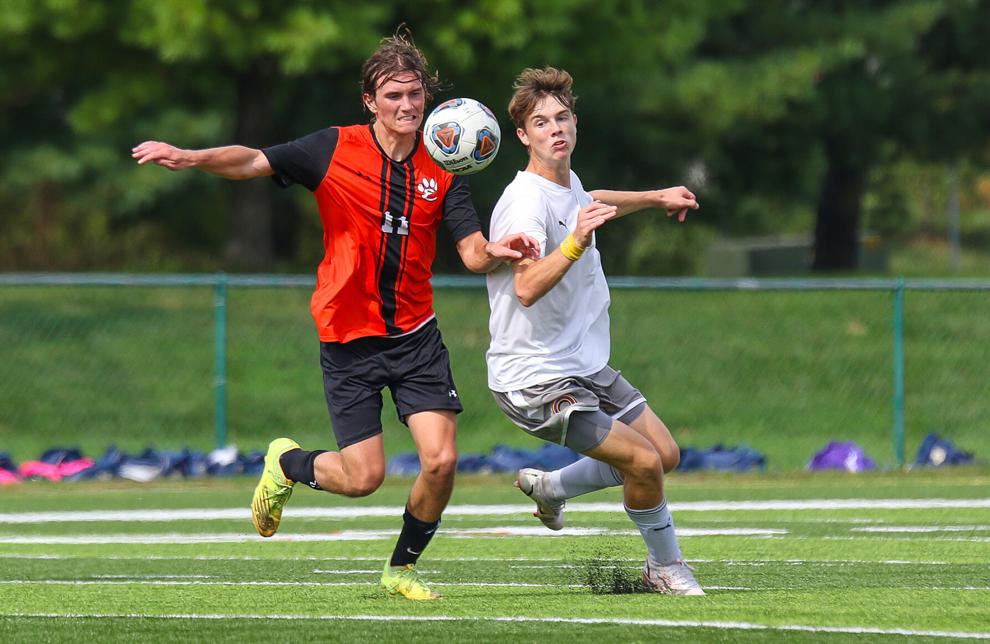 Edwardsville vs. CBC soccer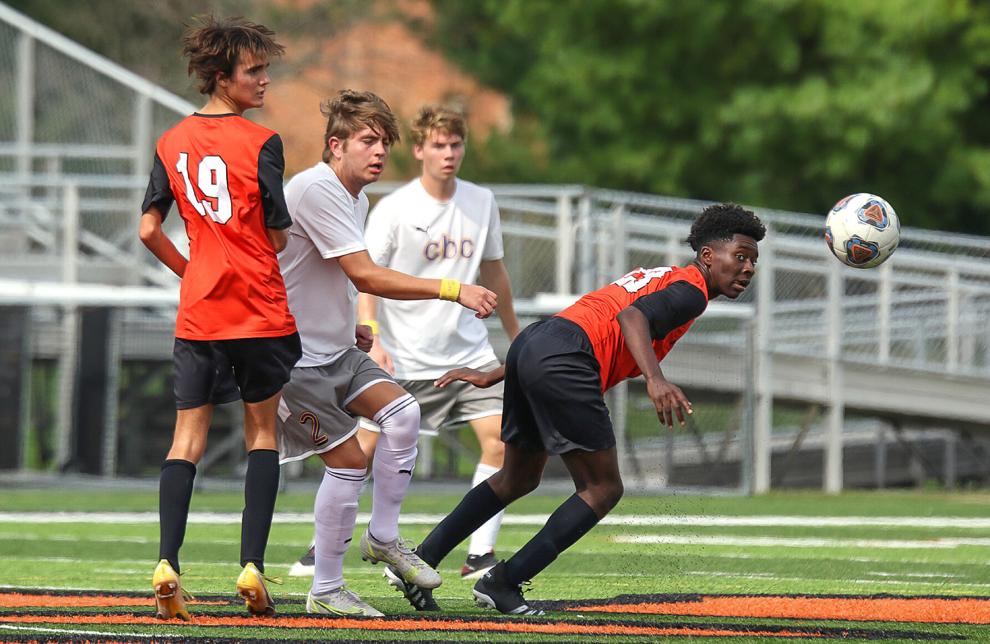 Edwardsville vs. CBC soccer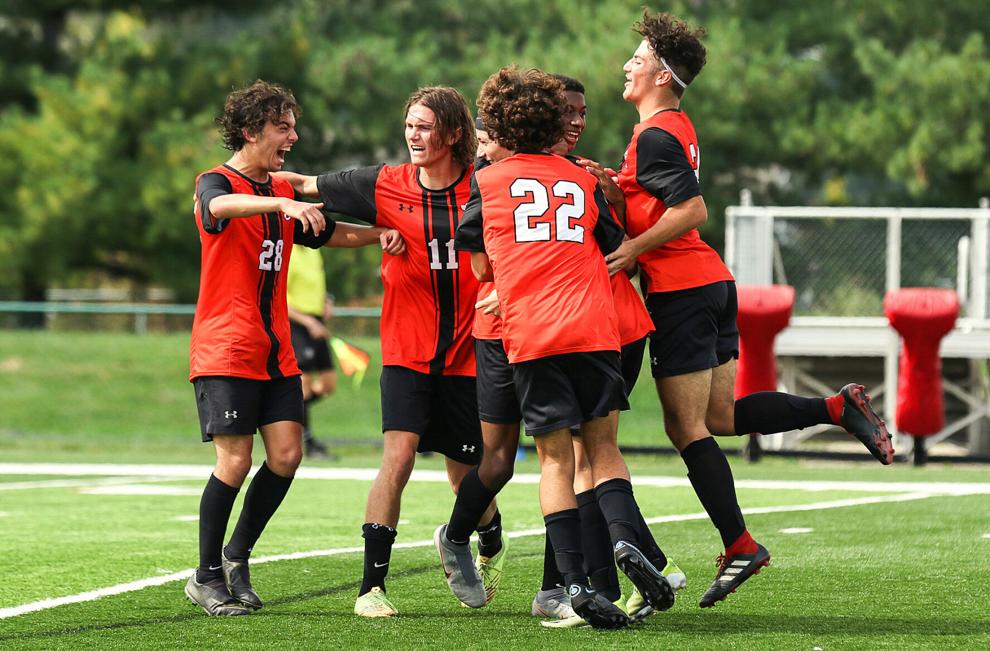 Edwardsville vs. CBC soccer