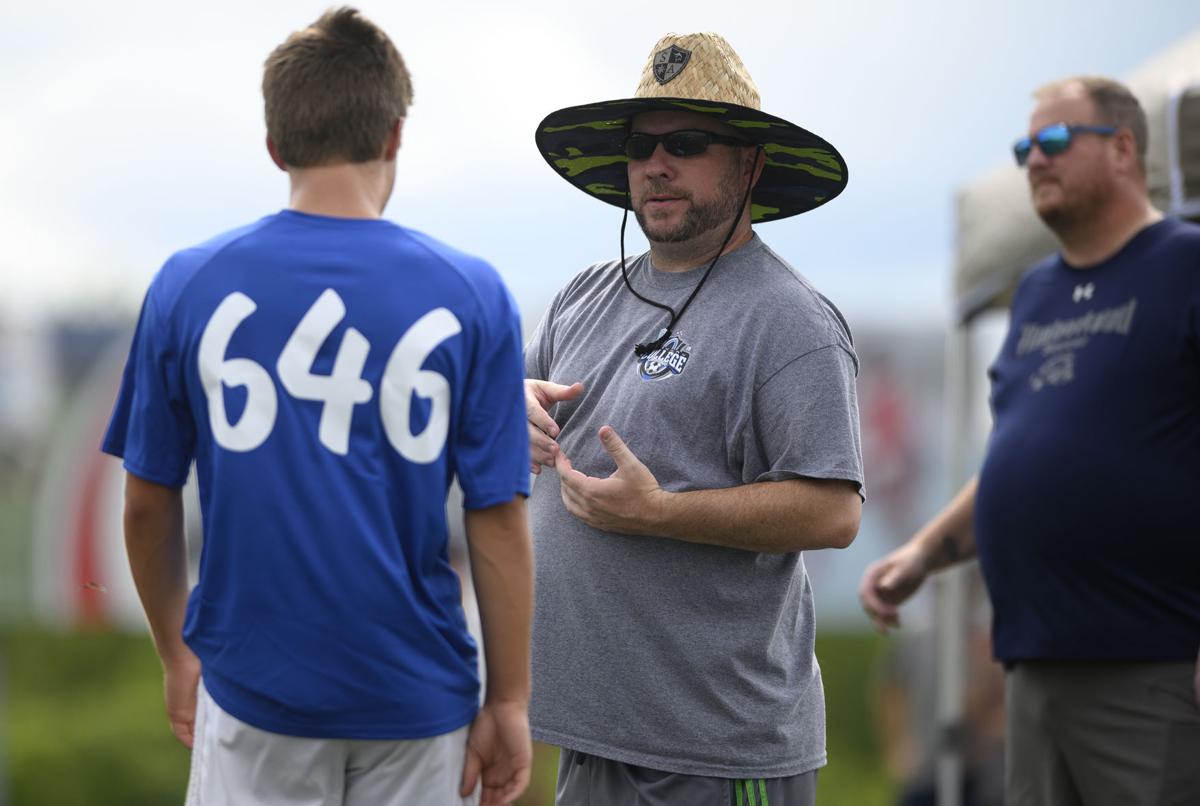 MARYLAND HEIGHTS • Several area soccer coaches will make their debuts with a new team this fall, but perhaps none will excite the fan base more than Jason Sellers.
Sellers, who takes over at Timberland High to replace Kyle Austin after two seasons at Lafayette, has compiled more than 200 wins on the pitch in his last two stops, including a 15-year stint as the head coach at Hazelwood West.
The coaching change has put Timberland senior center back Douglas Dawkins' mind at ease.
"We're pretty confident with a new coach coming in and we're pretty excited to see what he has to offer," Dawkins said prior to competing in the Varsity Soccer Showcase at Lou Fusz on Thursday. "Coach Austin was a great coach, but we are definitely excited to get the chance to benefit from his knowledge and to see what he has to offer. Our expectations remain very high and we look forward to a very productive season."
Sellers, who said leaving Lafayette wasn't easy, added that the proximity of Timberland to his home was a big factor in his decision. Sellers will remain a teacher at Pattonville and coach the girls soccer team in the spring.
"It was tough, but I can't say enough about how great everyone was over there," Sellers said. "Tim (Walters), the administration, the kids were all amazing but there were nights we'd play a 6 p.m. game at a place like Northwest and, when it was all said and done, I'd get home some time after 10 p.m. Having kids, that took away a lot of the time I had where I could be with them. I had to go up to (Timberland) to pick up balls for the showcase today and it was an eight-minute trip."
Sellers will take over a Timberland side which won 14 games a season ago.
Thursday marked the first time Sellers was able to see the Wolves in a non-training situation.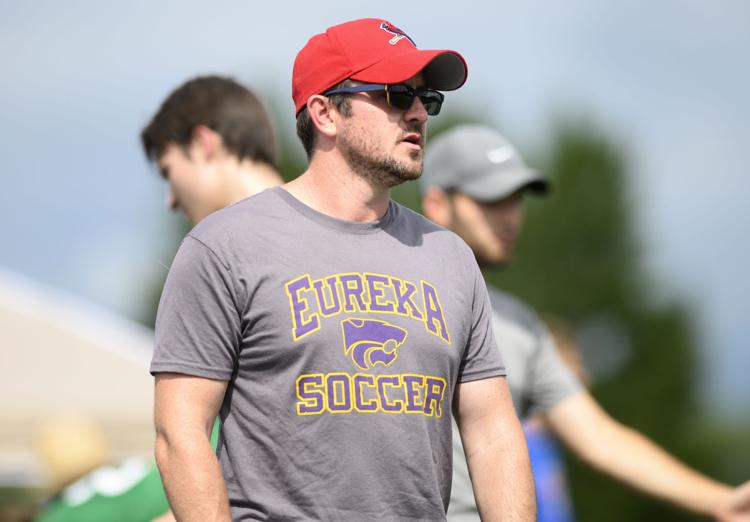 His counter part in Timberland's 2-1 loss to Eureka, Mike Hanna, was in a very familiar situation, even though his title has changed.
After 10 years as an assistant coach with the Wildcats, Hanna took over for Gary Schneider, who won more than 100 games at the helm for Eureka.
"This is fun and a good chance to see where we're at a couple of weeks before tryouts," Hanna said. "We've been working all summer and now we get to get going. This is a nice prep for tryouts. I just really want to continue on with the legacy that has been started here."
Other local programs with new coaches this fall include Oakville, where Brad Oestreich takes over after a stint at Fulton, and Webster Groves, where former assistant Tim Velten takes over the top spot after Tim Cashel's retirement. Tom Herpel (Parkway West), Ryan Butchart (Lafayette), Nolan Wesche (Fort Zumwalt East), Brian Kelleher (Fort Zumwalt North) and Aaron Portell (St. Pius X) were named head coaches at their respective schools.