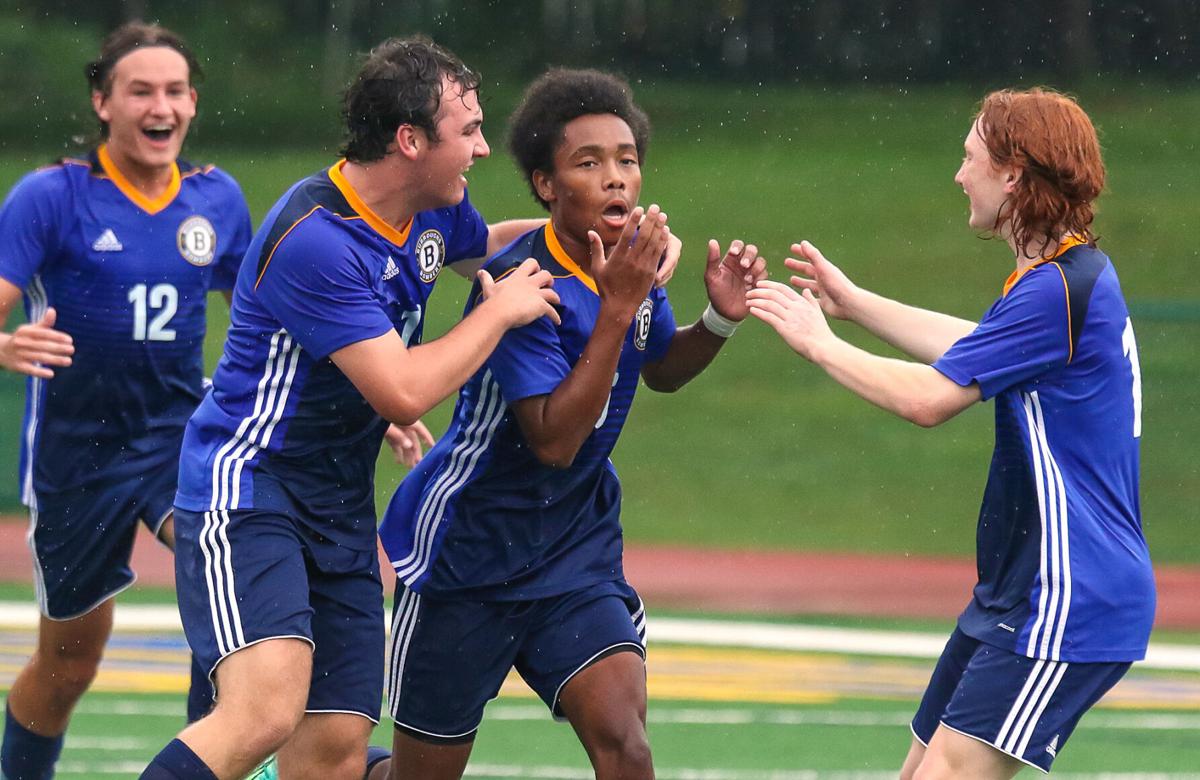 CLAYTON — John Burroughs' boys soccer team opened with pace and never relented on a sloppy Saturday morning.
The host Bombers scored two first-half goals to spark their 3-0 triumph over Westminster in the title game of the Metro League Tournament.
"This team hadn't given up any goals," John Burroughs junior Akil Dickerson said of the Wildcats. "For us to put two in real quick was exciting. This is big because these were the best teams in the Metro League. We worked really hard to win this tournament at the beginning of the season. It starts us off nice."
Heavy rain prompted the game to be moved to the artificial surface of the football field. It began at 9 a.m., an hour earlier than scheduled, so it could be completed and the field prepared for John Burroughs' afternoon football game against Brentwood.
It was the 10th consecutive game in the series in which the winner has recorded a shutout. The last time both teams scored at least one goal is Aug. 30, 2014, when Westminster won 2-1. John Burroughs has won three straight and six of the last seven against the Wildcats.
"We talk about that goose egg being the most important number on the board," Bombers coach Alan Trzecki said. "That's kind of always been our identity, being a team that's hard to score against. It hasn't been that way for the first couple of games, so it was nice to get that shutout."
Junior Tucker Desloge gained the shutout in goal for John Burroughs, playing all 80 minutes and recording seven saves. Desloge, also a kicker on the football team, added six PATs in the Bombers' 61-20 victory over Brentwood.
The Bombers (3-1), who opened the season with a 3-2 loss to Cape Notre Dame, reached the championship game by drubbing Lutheran North 8-0 before outscoring Clayton 6-2. Westminster (2-1) advanced with wins of 7-0 over Lutheran South and 8-0 over Principia.
John Burroughs received goals from Dickerson, sophomore Luca Andrews and senior Matt Christenson. Andrews opened the scoring in the 15th minute, accepting a feed from Dickerson on the right wing and ripping a 20-yard shot past Westminster senior goalie Riley Heironimus.
"That got us off to a great start," Andrews said. "It was a tough shot, but it got the job done. This was definitely our best team performance. I think we can go far. We've got a great group of kids and we work really well together as a team. Our chemistry is getting better every day."
Dickerson extended John Burroughs' lead to 2-0 in the 22nd minute. After a corner kick, Dickerson was positioned at the top of the box when he hammered a shot that skimmed off the bottom half of the crossbar and into the net. Senior Owen Sheehan was credited with the assist.
"I just did what I do in practice and it happened to go in," Dickerson said. "That was nice; I was excited. Our goal was to get them to be uncomfortable in the box so we could win turnovers high up the field and put shots on target. We want to win balls high up the pitch and then attack with pace."
Trzecki said Dickerson's goal was unique.
"It almost came down and hit the goalie," he said. "The goalie was so close to his line because he was playing for the corner kick. We tell the kids to shoot low on a day like this, and here we score the first two goals and they're up high."
Christenson's goal in the 47th minute boosted John Burroughs' lead to 3-0. Senior Peter Farley's hard shot from the upper-middle portion of the box deflected off Christenson, slipping inside the left post as Heironimus was moving to the right to make a play on Farley's attempt.
Westminster enjoyed strong possession at various points of the game, but had difficulty solving the Bombers' defense, led by seniors Charles Martin and Julius Hollander-Bodie along with junior Finley Desai.
"Our tackling, all across the back four and the two defensive midfielders, was spot-on," Trzecki said. "They won so many of those 1 v. 1 battles and helped us get into transition offensively."
First-year starter Desloge, meanwhile, was impressive with at least sparking saves, one on an on-target header in the box and another when he made a clean catch of a slippery ball off a free kick.
Westminster coach Dan Legters knew his team would be tested by John Burroughs in a very different way than the Wildcats' first two opponents.
"They put a lot of pressure on us the whole game," Legters said. "With the rain, everything was slick, everything was fast — faster than probably what both of us would have wanted or are used to.
"Our preparation in the games coming into this were not the same level. (John Burroughs) had a couple of games where they had some competition. It helped them. We scored 15 goals, but hadn't played a strong defense that can shut us down. It was good for us to say, 'Hey, we need to step it up because we're not going to score seven, eight goals a game.' Burroughs exposed us in some areas."
John Burroughs 3, Westminster 0
John Burroughs vs. Westminster boys soccer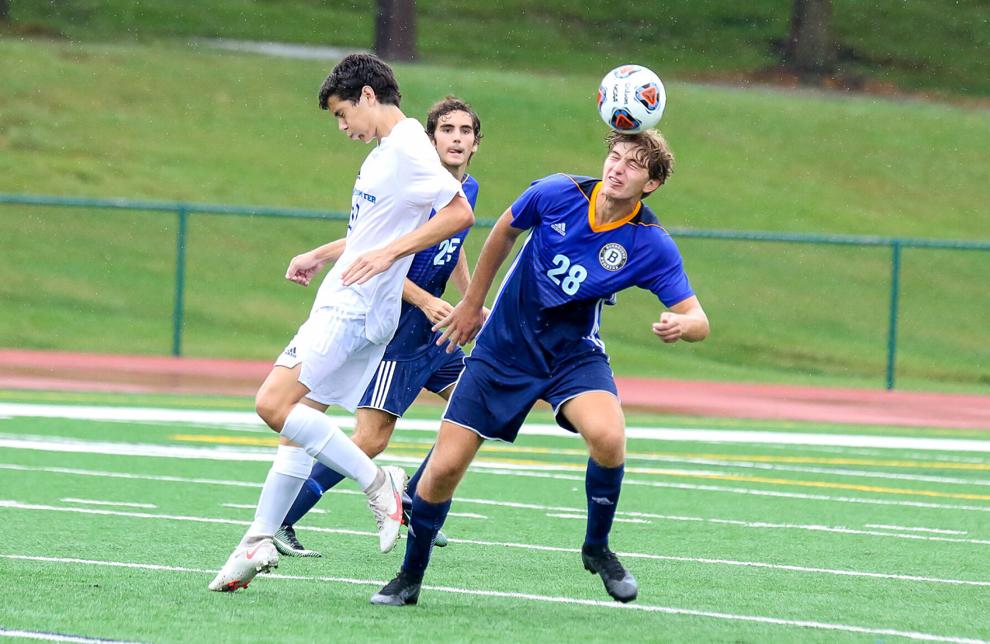 John Burroughs vs. Westminster boys soccer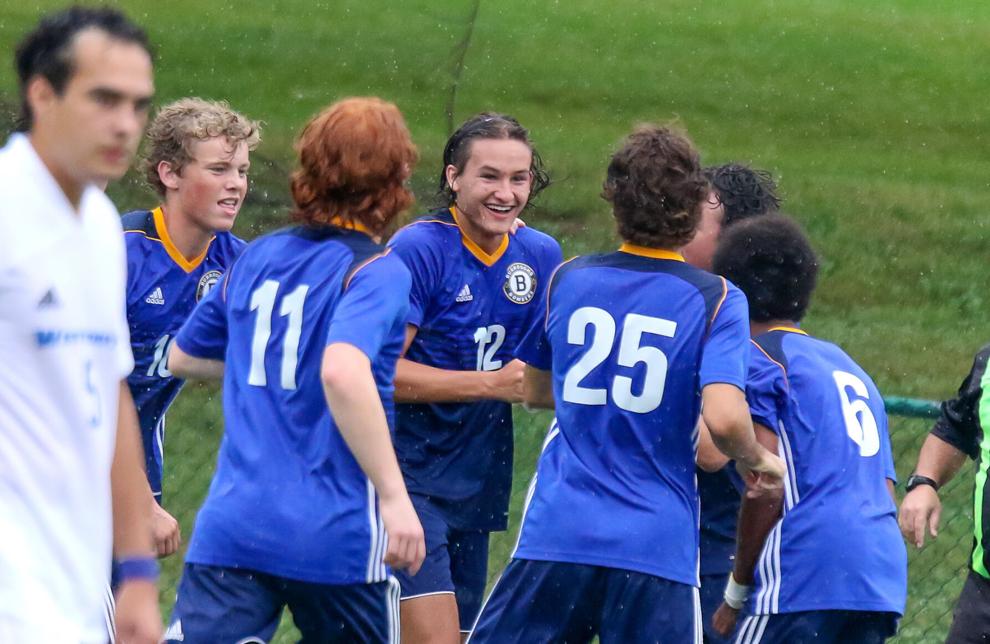 John Burroughs vs. Westminster boys soccer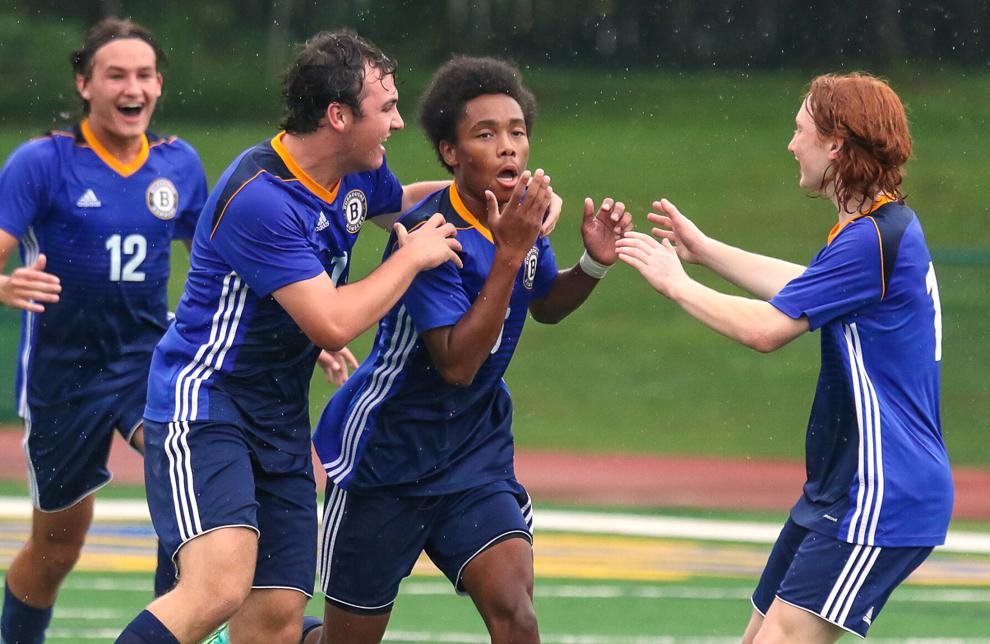 John Burroughs vs. Westminster boys soccer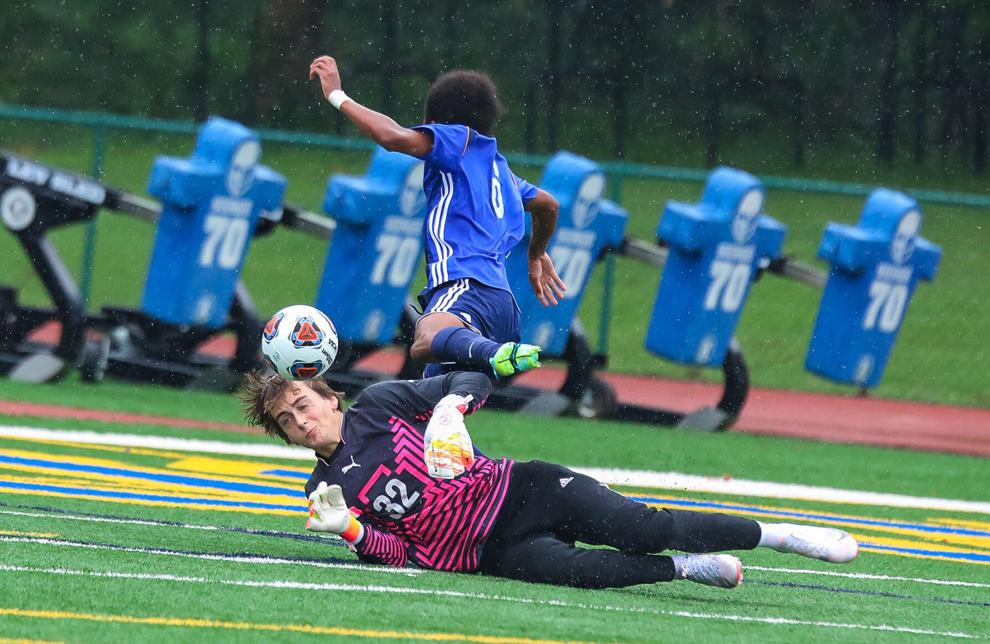 John Burroughs vs. Westminster boys soccer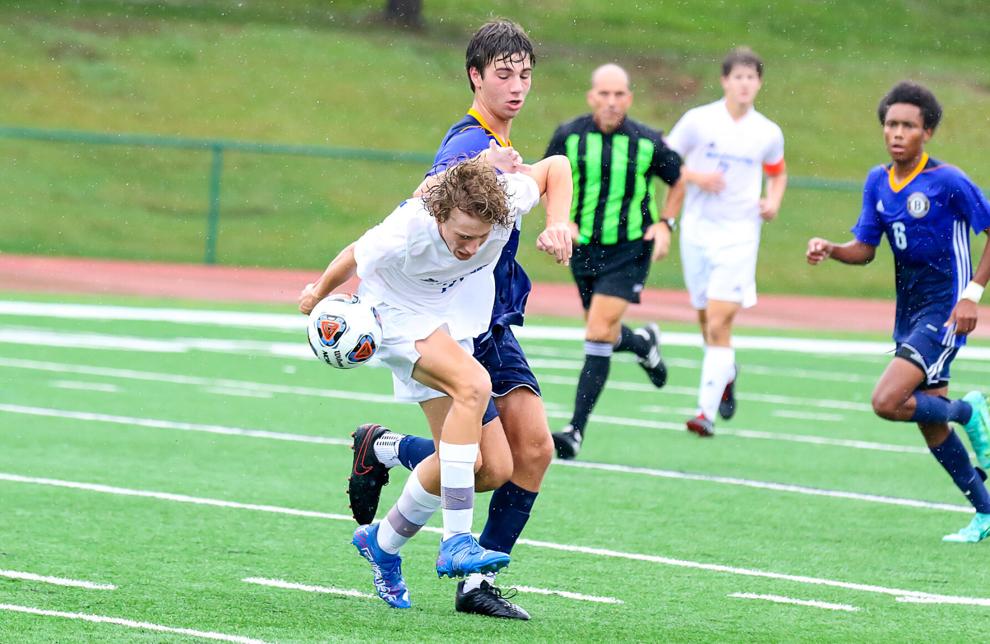 John Burroughs vs. Westminster boys soccer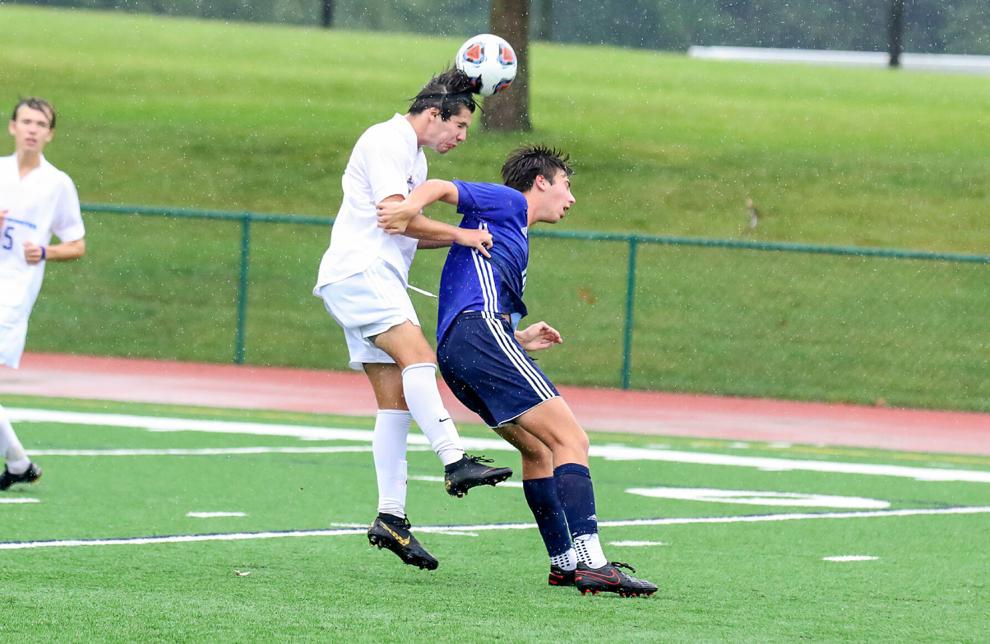 John Burroughs vs. Westminster boys soccer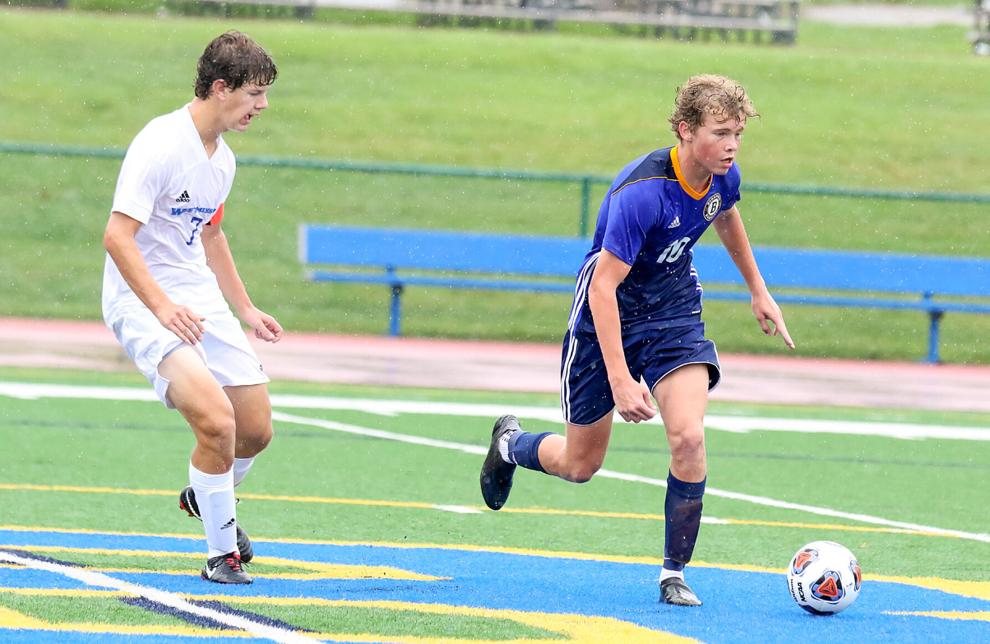 John Burroughs vs. Westminster boys soccer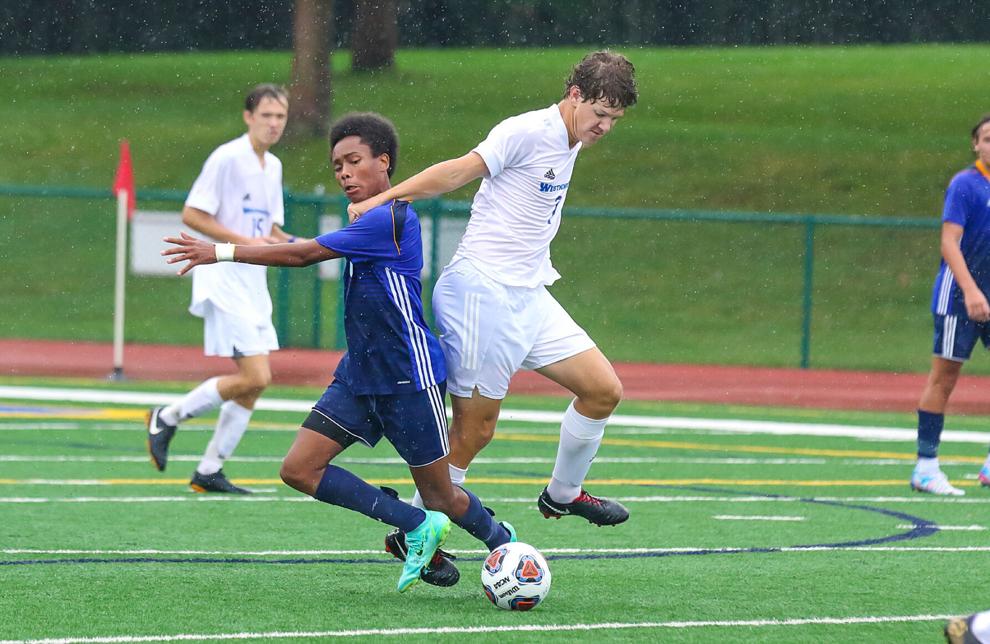 John Burroughs vs. Westminster boys soccer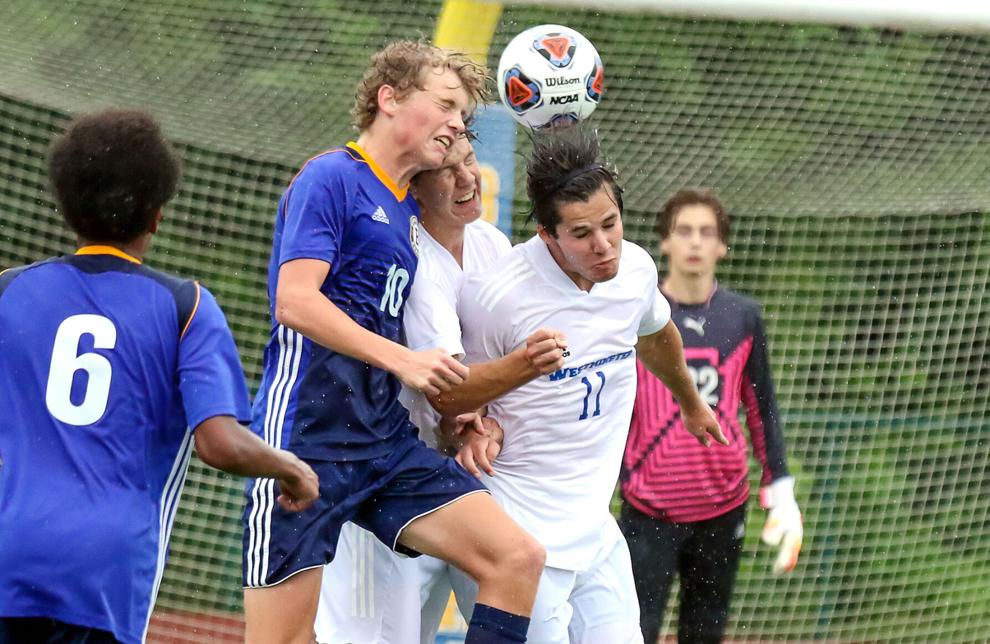 John Burroughs vs. Westminster boys soccer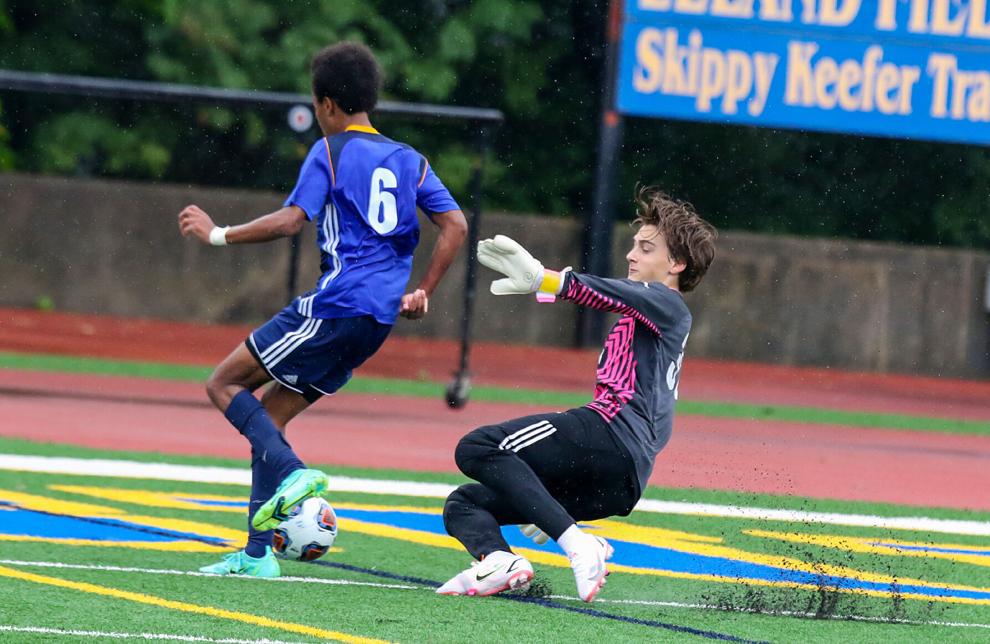 John Burroughs vs. Westminster boys soccer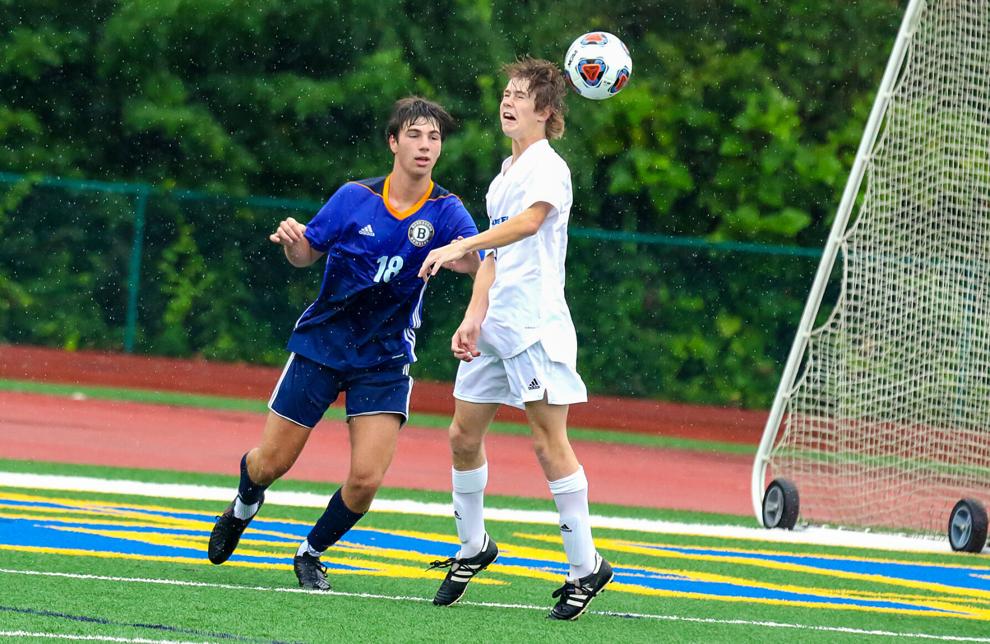 John Burroughs vs. Westminster boys soccer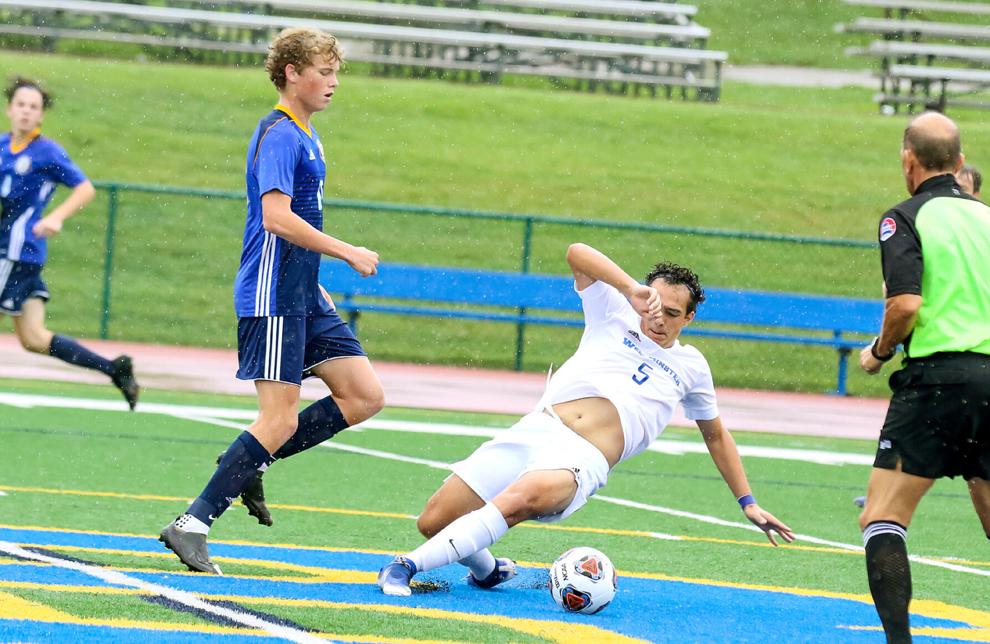 John Burroughs vs. Westminster boys soccer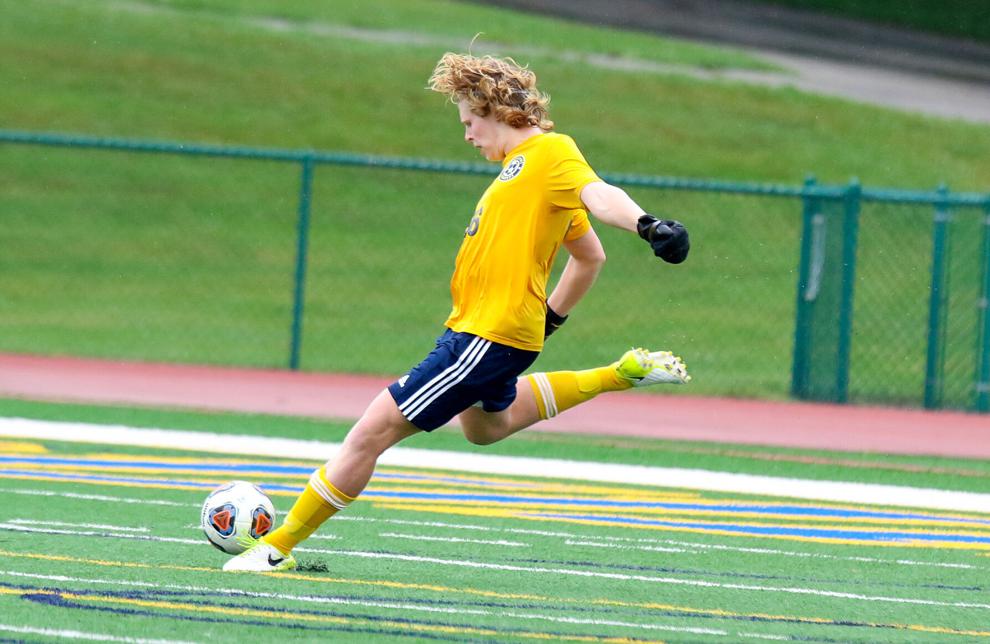 John Burroughs vs. Westminster boys soccer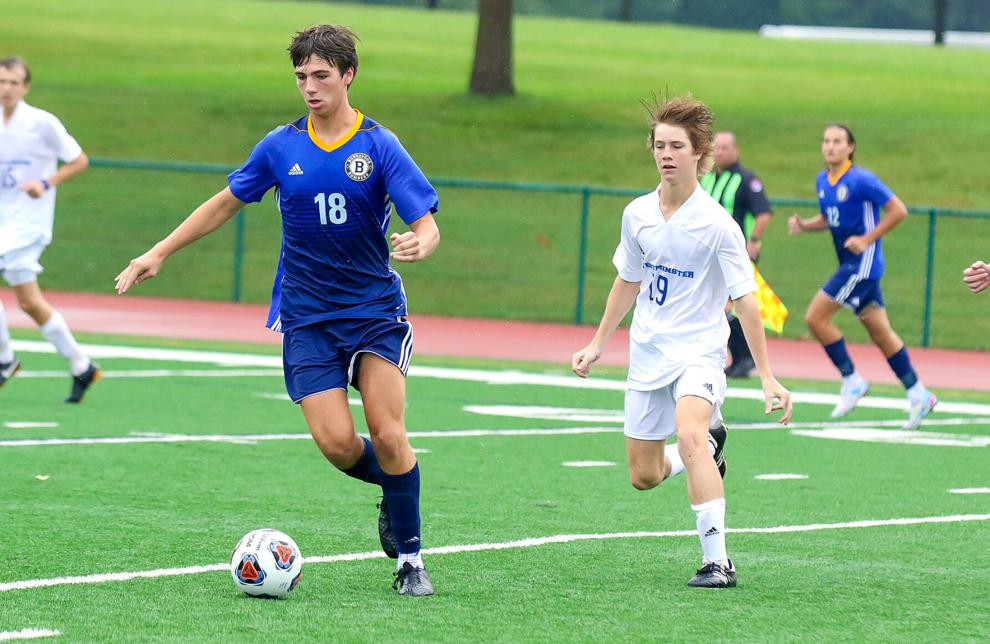 John Burroughs vs. Westminster boys soccer
John Burroughs vs. Westminster boys soccer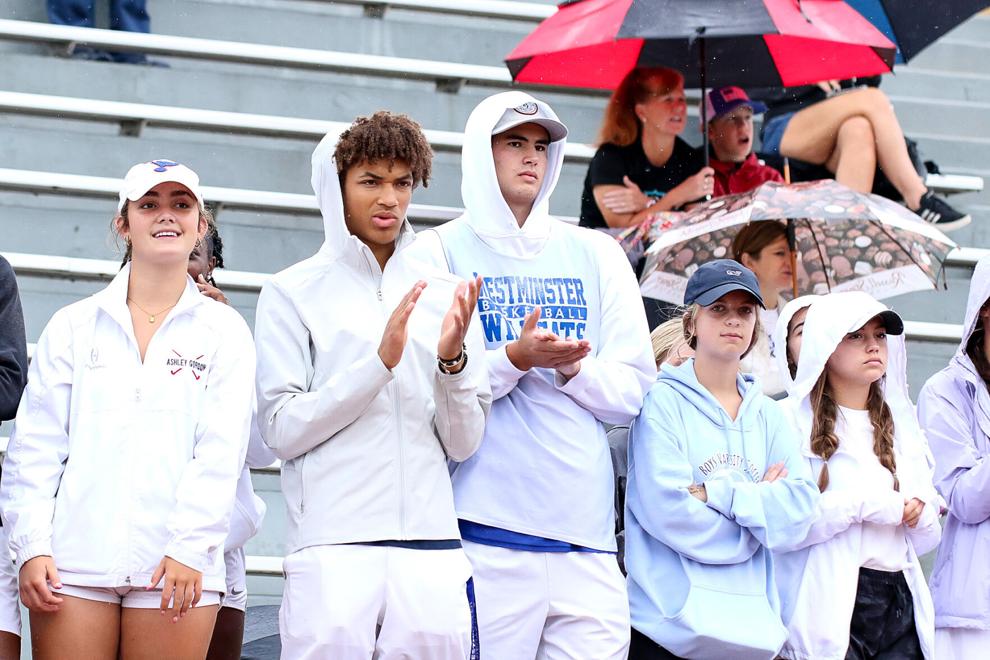 John Burroughs vs. Westminster boys soccer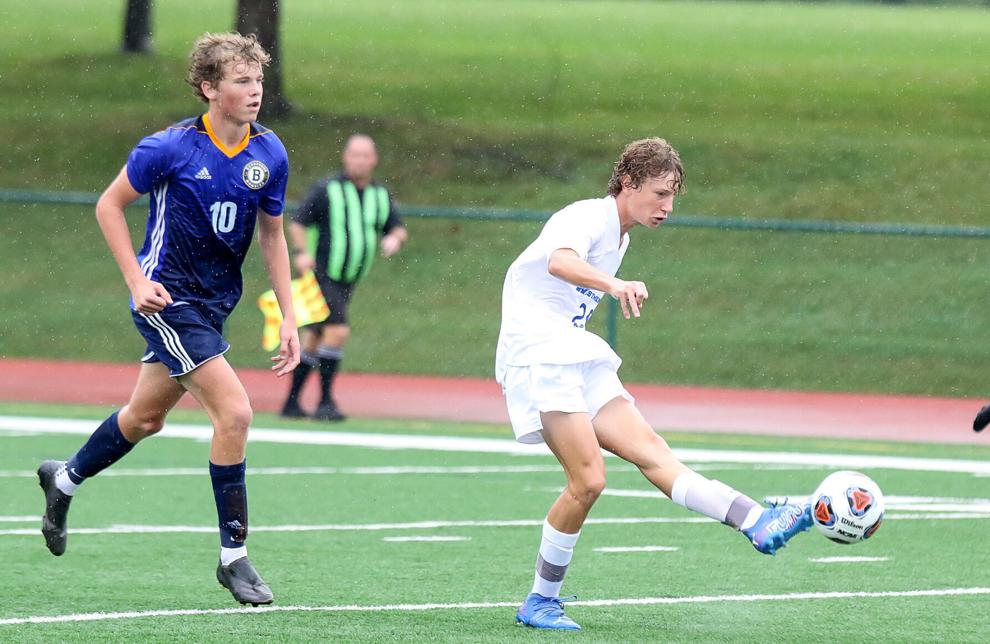 John Burroughs vs. Westminster boys soccer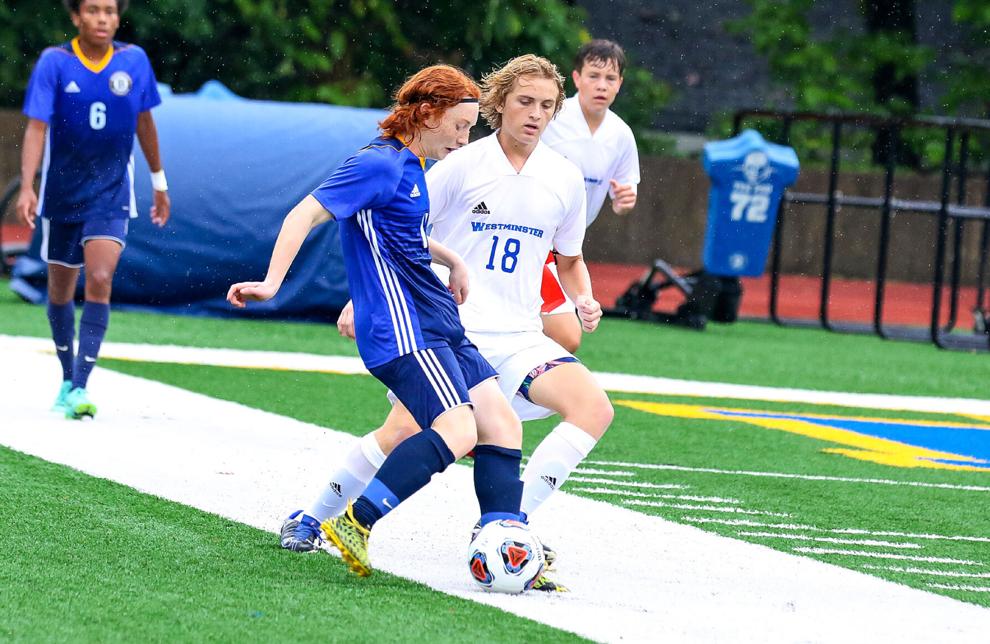 John Burroughs vs. Westminster boys soccer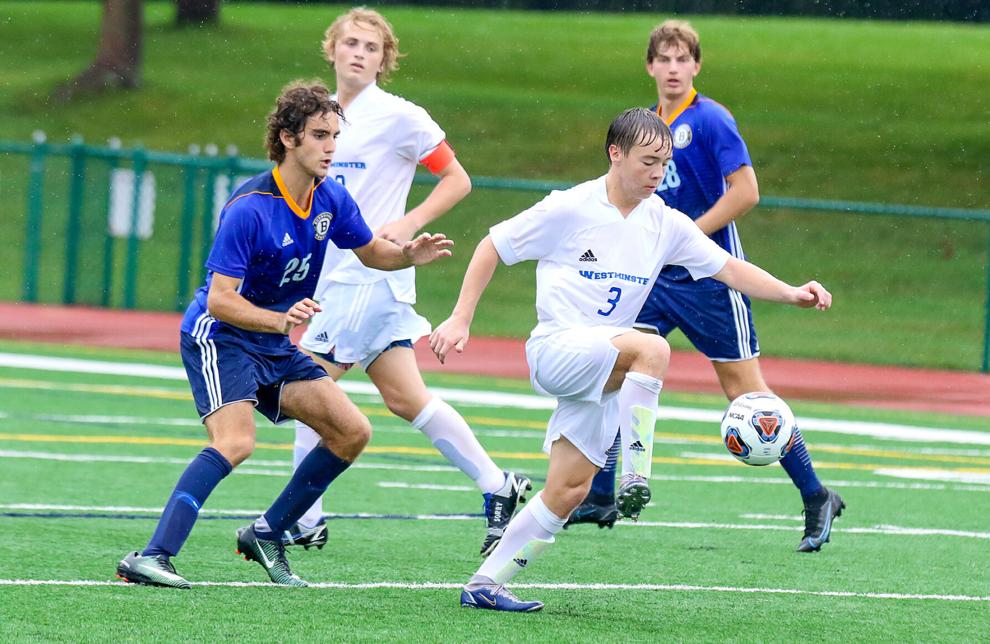 John Burroughs vs. Westminster boys soccer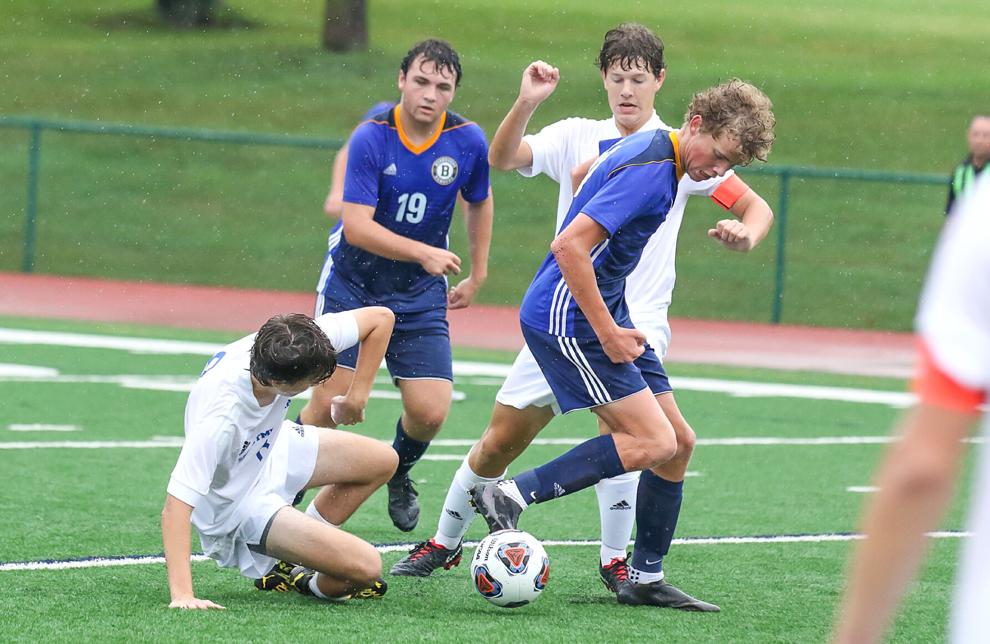 John Burroughs vs. Westminster boys soccer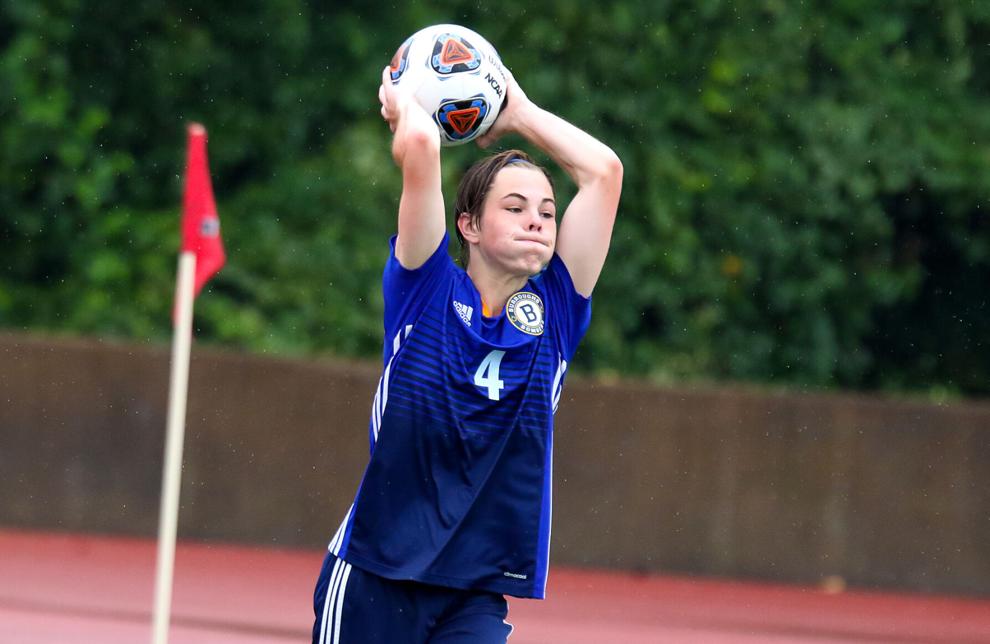 John Burroughs vs. Westminster boys soccer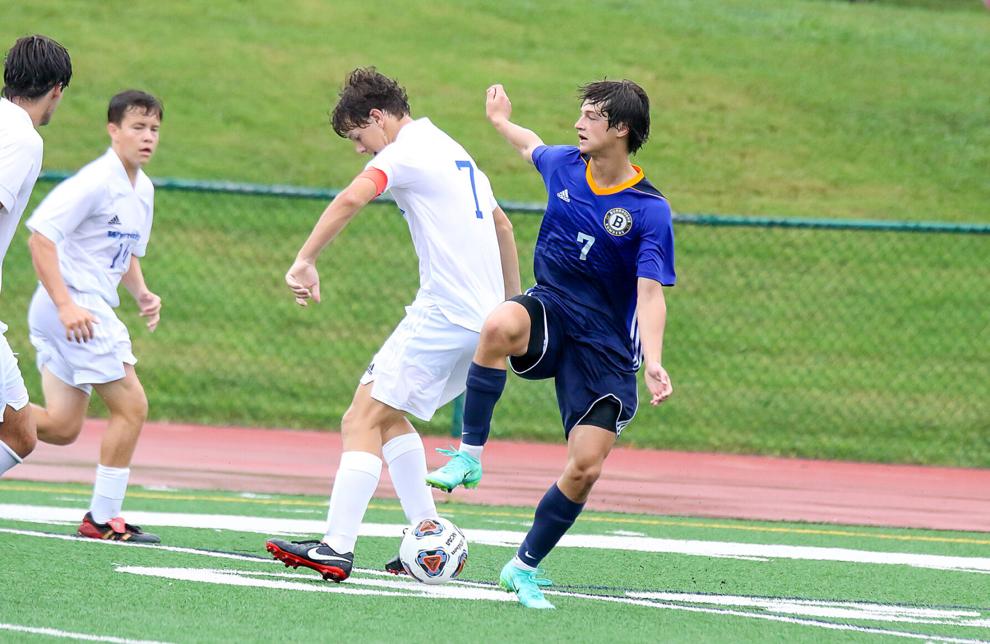 John Burroughs vs. Westminster boys soccer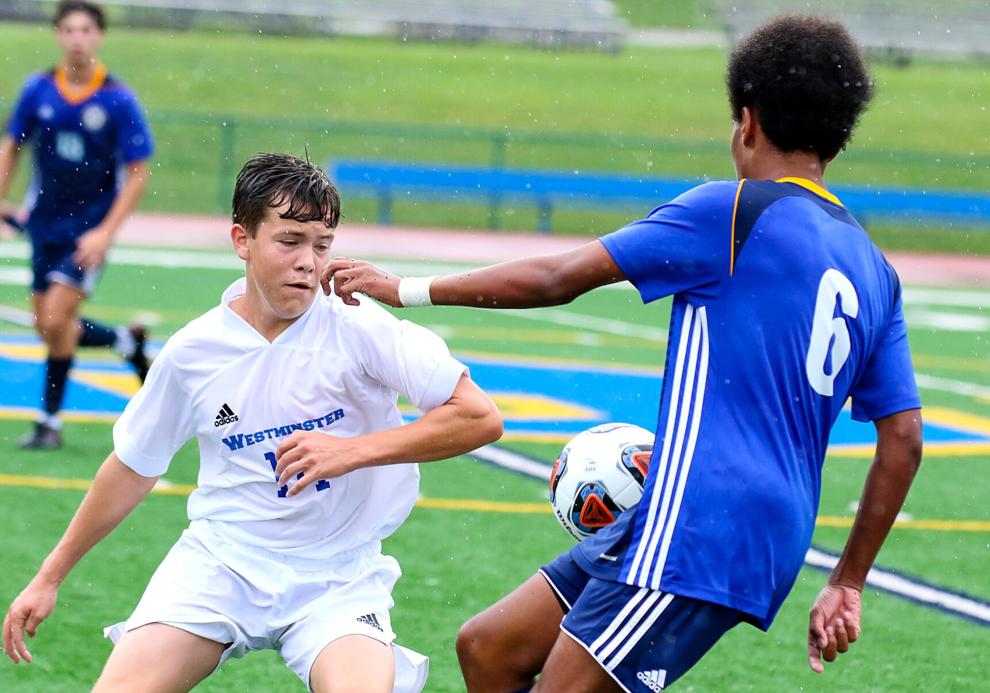 John Burroughs vs. Westminster boys soccer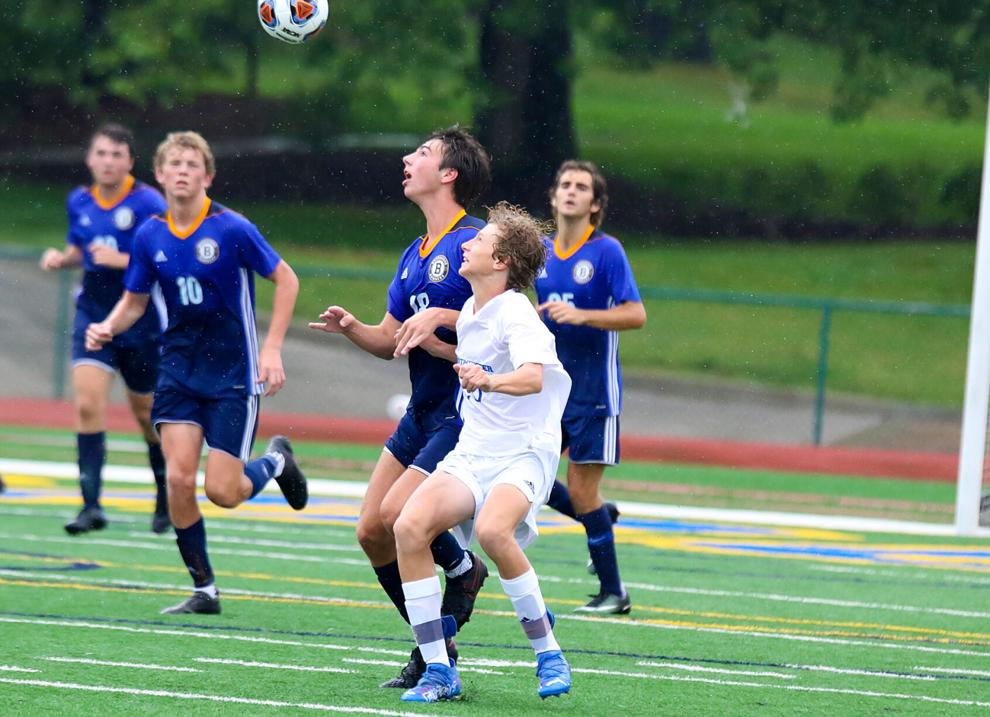 John Burroughs vs. Westminster boys soccer