Brooke Cattoor needed less than a minute to accept the challenge.
The Fort Zumwalt South sophomore midfielder watched intently as the seconds ticked off in the Class 3 boys state soccer championship at Cooper Soccer Complex in Springfield last November.
A standout on the girls team, Cattoor joined in the on-field celebration with her male cohorts following the Bulldogs' 3-0 win over Cape Notre Dame.
Cattoor quickly realized she would be facing some lofty expectations in a few months.
"One of the guys said, 'We did it, now it's your turn,' " Cattoor recalled. "I thought, 'Wow, could we really do it?' "
The answer was a resounding yes.
The Bulldogs girls team matched the boys 196 days later by downing Grain Valley 5-2 in the Class 3 state title match at Soccer Park in Fenton.
Fort Zumwalt South became the first public school to capture a boys and girls state soccer title in same the school year.
That historic double was the highlight of a fantastic year for the St. Peters-based school. The Bulldogs shined on the athletic landscape from August to June. 
Cattoor and her teammates capped off the biggest athletic year in the history of the school, which began playing sports on the varsity level in 1988.
Fort Zumwalt South is the first public school to claim STLhighschoolsports.com large school program of the year honors since Edwardsville in 2017.
The magical campaign began with a boys soccer title and ended with both teams celebrating on an adjacent field at Soccer Park.
"There was a little bit of pressure there to keep up with the boys and win one ourselves," said Cattoor, who led the girls team with 31 goals. "It was more motivating than anything else. Right after they won, we started believing that we could do it, too."
The soccer crowns were particularly special for boys head coach Jim Layne, who also served as an assistant coach to LeAnne Sanders on the girls squadron.
"Both teams pushed each other to reach new heights," Layne said. "There's a competitive edge between both programs, which is fantastic. Watching the girls during the boys season, you could tell they were getting that itch."
Cattoor estimated seven or eight of her teammates made the trip to Springfield for the boys final. Just as many boys players, maybe a few more, were on hand for the girls final.
"The two teams — they're very competitive," South athletics director Ryan Rapp said. "They like to push each other's buttons, but it's all in fun. They talk (trash) to one another in a joking way. But they're the first to cheer the other one on. It's an amazing culture."
Karson Gibbs, the Post-Dispatch boys soccer player of the year, led the boys team with 49 goals. The two squads combined to win 45 of 51 matches, with the girls posting a 22-2 mark.
The Bulldogs' other athletic teams had plenty of other memorable highlights in between the two state soccer championships.
The baseball team reached the final four for the first time since 2009 on its way to a fourth-place finish. The Bulldogs, under the direction of coach Bill Friedel, peaked at the right time, winning four successive games by a combined 37-6 to reach the semifinal round.
"At the beginning of the year, we felt like we could definitely win district, and the rest was a possibility," said junior infielder/outfielder Joey Friedel, who also plays golf and basketball. "Then we just kept going."
The softball team reached the Class 4 state quarterfinals by posting a 14-9 mark — its first winning record since 2011.
The girls volleyball team won 12 of 18 matches to record its first above-.500 campaign since going 20-15 in 2004.
Both basketball teams reached the district final before losing to St. Dominic. They combined to go 34-16.
The boys volleyball team advanced to the Class 3 state semifinals.
The girls cross country team finished ninth at the Class 4 championship meet, led by all-staters Madelyn Gray and Sarah Morrison.
But one of the biggest feats may have come from the football team, which turned in a complete about-face. The Bulldogs compiled a 5-6 mark after losing all 10 games by a combined 436-93 the previous season.
Zumwalt South's boys wrestling team won the Class 3 District 4 and GAC North/Central team titles with three individual district winners and 10 state qualifiers.
All told, South compiled a 133-54 mark in the eight core sports.
"Seasons like this don't happen often, but when they do it's because you have good coaches and good kids that have created a culture where all sports are important," said Rapp, who completed his fifth season at South after a stint in Rich Hill, Missouri. "It's something you hope to repeat every year."
Program of the year: 2020-21 large schools finalists
De Smet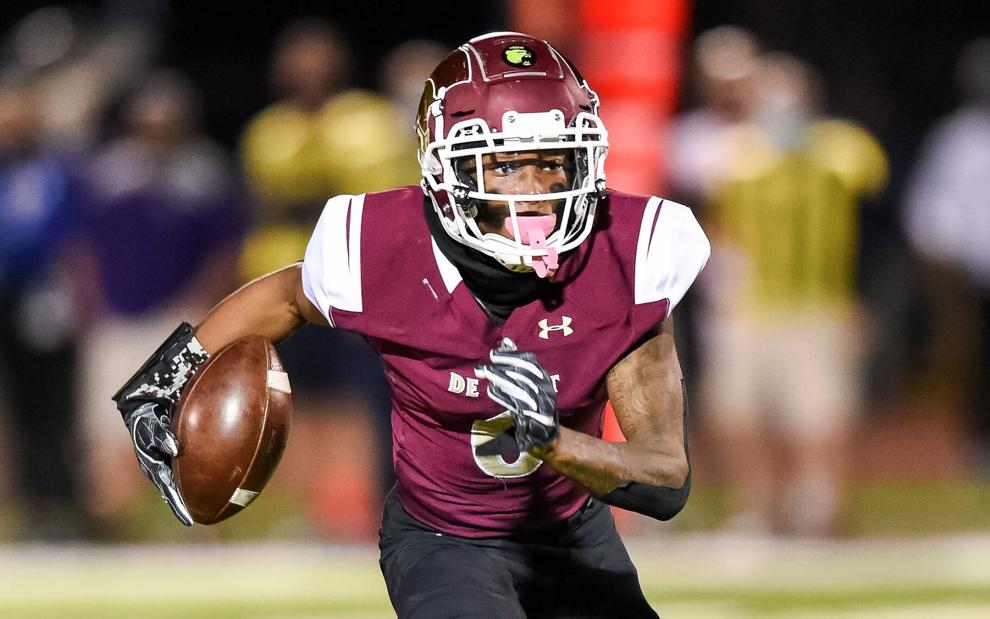 Football: Got late start because of COVID-19 restrictions and played only two regular-season games but still finished one victory away from a Class 6 championship repeat. Spartans finished 6-1 and as the state runner-up, falling in final to Raymore-Peculiar. Along the way, Spartans beat CBC twice in regular-season and postseason meetings, increasing their winning streak to four games against their Metro Catholic Conference rival.
Boys soccer: One of the area's elite programs. Advanced to the Class 4 quarterfinals before falling in penalty kicks at St. Dominic. Finished 9-2 after winning Class 4 title in 2019 and finishing as state runner-up in 2018.
Boys basketball: Fell 60-57 in Class 5 quarterfinals to eventual state champion Cardinal Ritter, which it beat in double overtime early in the regular season. Posted a 15-7 record.
Other core sports: Wrestling, fifth in Class 3 state tournament; baseball, 13-17.
Other sports: Boys golf, Class 4 team state champions, fifth in program history and first since 2003; boys lacrosse, 12-5 MSLA runner-up; ice hockey, 17-4-2, Challenge Cup semifinals.
Individuals: Jacobi Jackson, Class 3 heavyweight champion and All-Metro boys wrestler of the year.
Edwardsville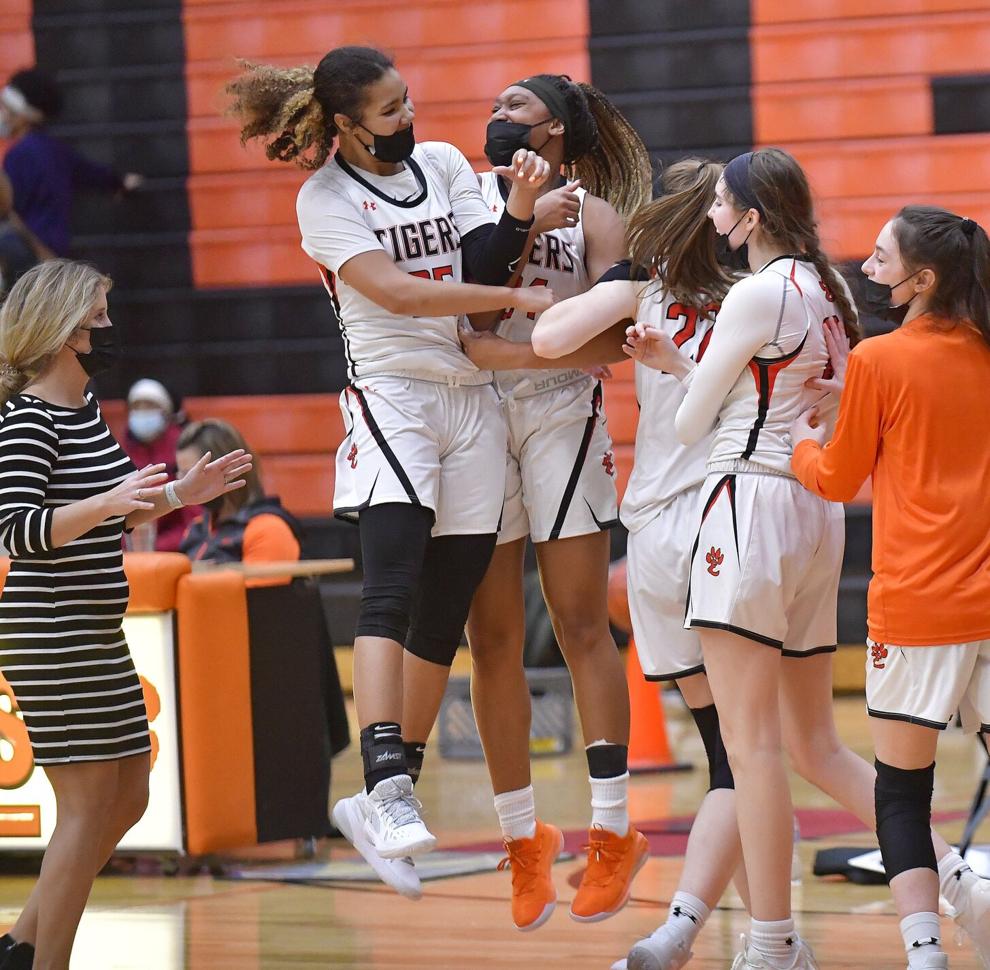 Baseball: Southwest Conference champion posted a 34-4 record before falling to rival O'Fallon in a Class 4A sectional semifinal.
Boys track and field: Conference team champion and second at sectional meet; Brandon Battle won three individual 3A state titles, earning All-Metro athlete of the year honors.
Girls basketball: Made the most of its shortened season by winning the Southwestern Conference postseason tournament and finishing 16-1.
Girls volleyball: Went unbeaten at 8-0 in shortened spring season, including a victory in postseason league tournament.
Football: Dropped a thrilling 50-47 decision at East St. Louis in championship of conference tournament to wrap up a 4-2 spring campaign.
Other core sports: Boys soccer, 10-2 conference co-champion; boys basketball, 13-3 runner-up both in SWC regular season and postseason tournament; girls soccer, 11-4 sectional semifinalist; softball, 21-6 conference co-champion, sectional semifinalist; girls track and field, conference champion, third at sectionals.
Other sports: Boys cross country, first in conference and regional meets, third in sectional; girls cross country, first in conference, third in regional, fifth in sectional; boys volleyball, 13-2 conference champion and sectional finalist; girls tennis, conference and sectional champion; boys tennis, conference and sectional champion; boys golf, conference champion; hockey, Mississippi Valley Club Hockey Association winner.
Other individuals: Ryan Watts, sectional champion and All-Metro boys cross country runner of the year; Nicole Johnson, girls golf sectional champion.
Mascoutah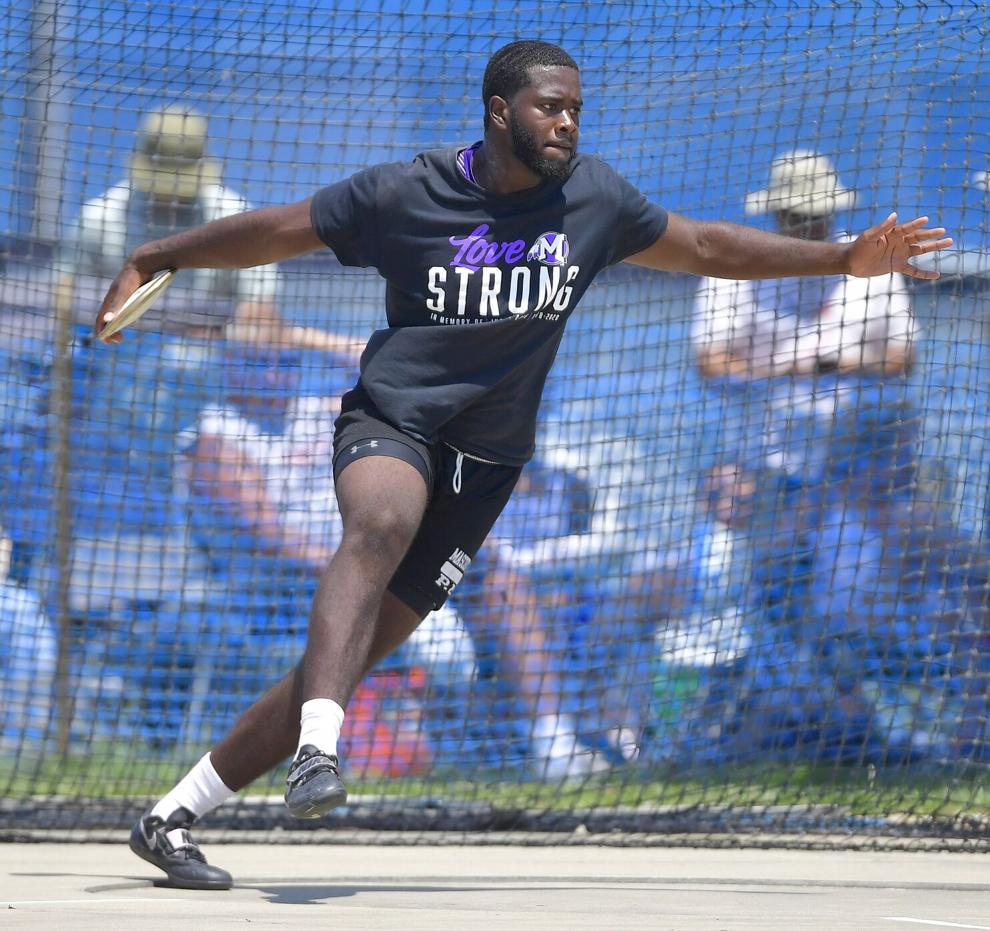 Boys track and field: Class 2A team state championship was the first in program history, helped by Alabama signee Barry Evans' discus title and runner-up finish in shot put along with strong relays. Also won conference and sectional team titles.
Football: Closed 5-1 spring season by winning the uniquely created Mississippi Valley Bowl series, a solid follow up to the program's state semifinal showing in 2019.
Boys basketball: Rolled to a 16-1 record that included a 10-0 mark in the Mississippi Valley Conference.
Boys cross country: MVC team champs, 2A regional champ, 2A sectional champ
Girls soccer: Reached the sectional semifinals for the first time in program history, finished 13-8.
Other core sports: Girls track and field, conference and sectional team champion; baseball, 19-10 sectional semifinalist; boys soccer, 13-2-2 conference runner-up; girls volleyball, 12-4 conference runner-up.
Other sports: Girls cross country, conference runner-up, regional champion, third at sectional.
O'Fallon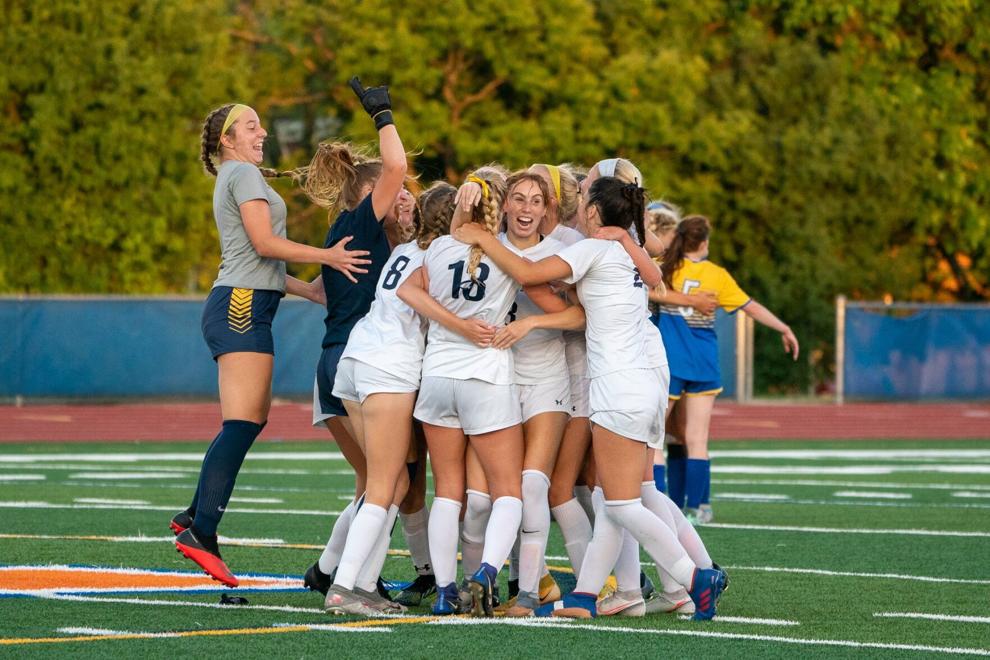 Girls soccer: Won the Class 3A state championship, which was the first in program history. The program's previous best showing was the quarterfinals in 1995. Panthers posted a 20-2 record, rallied from a goal down in both the quarterfinals and semifinals and closed out historic run with their 16th shutout.
Baseball: Lost a Class 4A state semifinal heartbreaker in extra innings but bounced back to tie the program's best-ever showing by finishing third. Posted a 26-10 record and ousted rival Edwardsville in the sectional semifinals during postseason run.
Girls basketball: Tied for regular-season conference title and finished second in postseason league tournament. Posted a 13-2 record.
Football: Missed two games in spring season because of COVID-19 quarantine but returned to win 28-19 at East St. Louis, handing the Flyers their first league loss since 2015. Finished 3-1, only losing 43-40 to Edwardsville in a double overtime thriller.
Other core sports: Girls volleyball, 8-4 SWC postseason tournament runner-up; boys soccer, 8-4-1 conference third place.
Other sports: Girls golf, Southwestern Conference, regional and sectional team champion; boys golf, conference and regional runner-up, fifth in sectional; girls cross country, conference and regional runner-up; boys cross country, conference runner-up, third in regional; boys tennis, sectional runner-up.
Individuals: Peyton Schieppe, individual sectional runner-up and All-Metro girls cross country runner of the year.