MEHLVILLE — The specters of the past came rushing at Mark Giesing Wednesday night as he stood on the artificial surface at Mehlville High.
Lindbergh's longtime boys soccer coach, Giesing has many memories at Mehlville. Most of them aren't good.
"This field has not been kind to us in the postseason," Giesing said. "We play a lot of district games here."
The Flyers don't know a kind field in the postseason. Lindbergh entered its Class 4 District 2 championship showdown against Mehlville with more than two decades between it and its last district title. In that time Giesing had season-ending conversations with his team on the pitch at Fox, Seckman, Oakville, Kirkwood, Webster Groves, Vianney and his own home. But no team and no place has brought the heartbreak like Mehlville. In their last three district meetings, Mehlville escaped with 1-0 wins. Since 2007, the Panthers have eliminated the Flyers six times by one goal.
Wednesday looked like a new twist on the old story. Mehlville forced overtime when it scored the equalizing goal with 8.5 seconds to play in regulation.
"I was seeing shades of previous games," Giesing said. "When that one went in it was like, 'Oh boy, here we go again.' "
Fetiol Hyke didn't let the past affect the present. A senior striker, Hyke headed home the game-winning goal off a flick from senior striker Ami Mujcinovic just under five minutes into the first overtime period to lift Lindbergh to a thrilling 2-1 win.
"I was in the right place at the right time," Hyke said.
Lindbergh (15-8-1) advanced to play at Northwest-Cedar Hill (19-7) in a sectional match at 6 p.m. Tuesday.
It's the first district championship for Lindbergh in 21 years. When Hyke's header found the back of the net, the Flyers celebrated like it was 1998.
"(It means) the world, absolutely the world," Mujcinovic said.
All night Lindbergh's patience and resolve were tested. The Flyers opened the match by peppering Mehlville's backline and goalkeeper Ian Brouk. They had an opportunity to catch Brouk off his line in the first minute and missed the wide open goal. They couldn't cash in on five corner kicks in the first nine minutes. The match was scoreless at halftime despite Lindbergh controlling much of the play and consistently putting the Panthers under pressure.
"We knew they were a strike-quick team and keep you backpedaling," Mehvlille coach Tom Harper said. "If we could withstand the first 15-minute rush we thought the game would settle in. Second half it became a more equitable game."
Lindbergh finally broke through when junior midfielder Nick Merlo headed home his eighth goal of the season in the 66th minute. Hyke played a nice ball in off a free kick from 29 yards out that found Merlo, who banged it home.
"It was crazy," Merlo said. "It felt good to do that for my school."
Mehlville (7-10-3) played with a severe desperation the rest of regulation. The Panthers ramped up the attack. They earned several corner kicks that turned into dangerous chances. Lindbergh senior midfielder Mustafa Hasan cleared a sure chance from his position on the goal line during one of Mehlville's set pieces.
The Panthers thought their best chance passed them by when they were awarded a free kick from about 25 yards out with 49 seconds to play. The ensuing shot sailed high and wide of the goal. Victory was within Lindbergh's grasp.
Mehlville senior Dino Mahmutovic sent the ball into the box from the right flank with about 10 seconds to play. As it bounced around in the box it ricocheted into the goal for the equalizer with 8.5 seconds to play.
"It was a brave ball to send in there when everyone is telling you to shoot. He sent it low into the mix and you've got to get that ball across the goal somehow," Harper said. "I'm not sure who put it in."
As Mehlville celebrated its season-extending score, Lindbergh's players collapsed to the turf. The Flyers picked themselves up, finished regulation and resolved to do what it took to win in overtime.
"We still had fire in us. We don't give up," Mujcinovic said. "We go in all the way. When they poked that in, we said, 'We're going to score.' You have to have that type of mentality. You can't quit."
It took nearly five extra minutes, but Hyke delivered the winner Lindbergh had been looking for since 1998. When the ball tickled the twine, Hyke yanked off his shirt and waved it over his head as he went on a goal run right toward the Lindbergh student section to celebrate.
"It took a lot of courage from all of us," Hyke said. "We're an amazing team. I'm at a loss for words."
Harper was disappointed for his team but appreciated the moment for Lindbergh. The programs have seen a lot of each other over the years and the Panthers have made a habit of coming out on top. Though he feels for his 13 seniors, Harper can appreciate the joy Lindbergh felt in that moment.
"You know you're always going to get a good game out of Mehlville-Lindbergh," Harper said. "There's a healthy respect for both programs there. Kudos to our kids for not giving up and playing until the last tick on the clock. This time of year unfortunately someone has to lose in a big game and it could be anybody."
For the last 21 years it's been Lindbergh. Now the Flyers get to see just how far they can go with their district ghosts dead and buried.
"It's been a long time coming," Giesing said.
Mehlville vs. Lindbergh soccer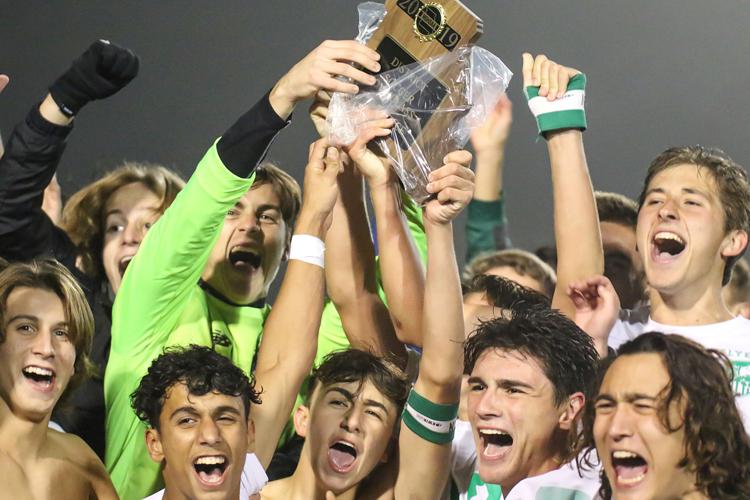 Mehlville vs. Lindbergh soccer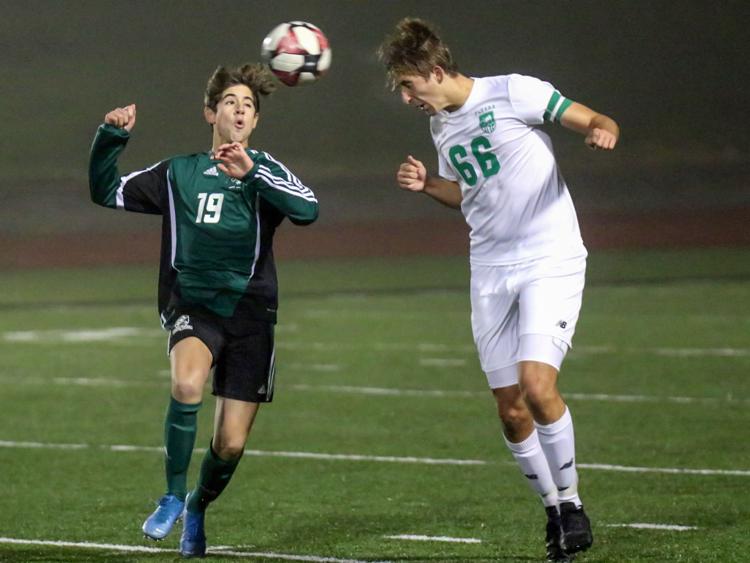 Mehlville vs. Lindbergh soccer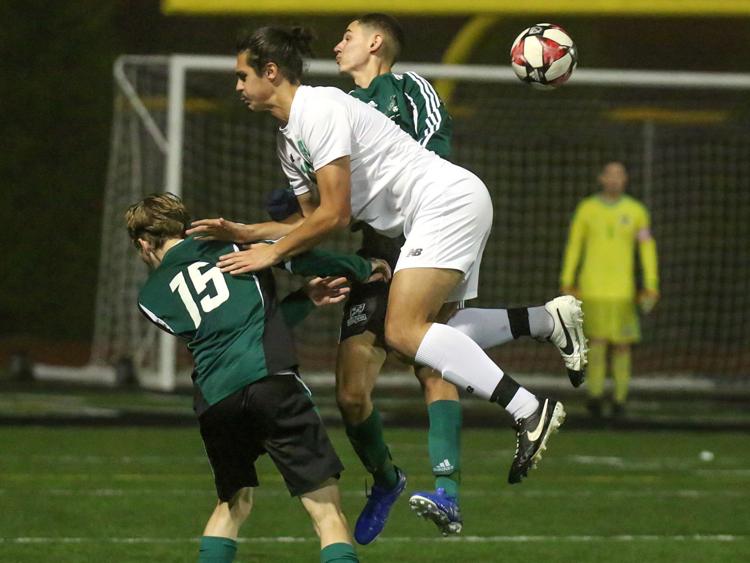 Mehlville vs. Lindbergh soccer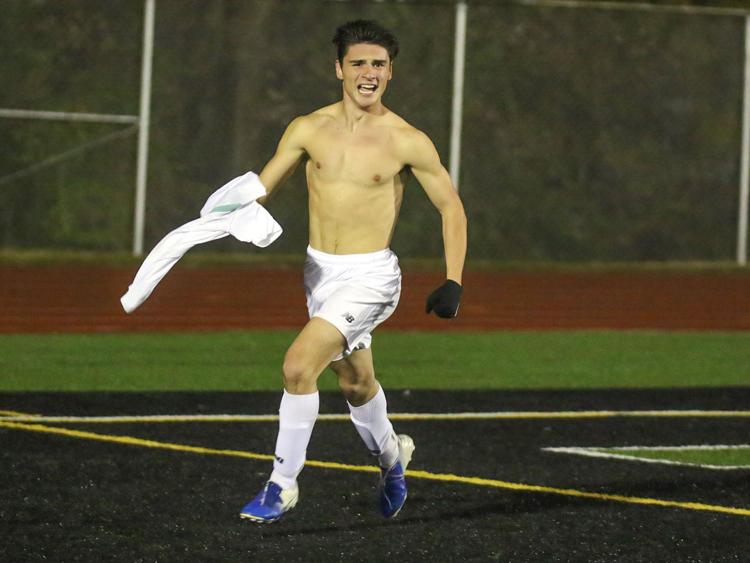 Mehlville vs. Lindbergh soccer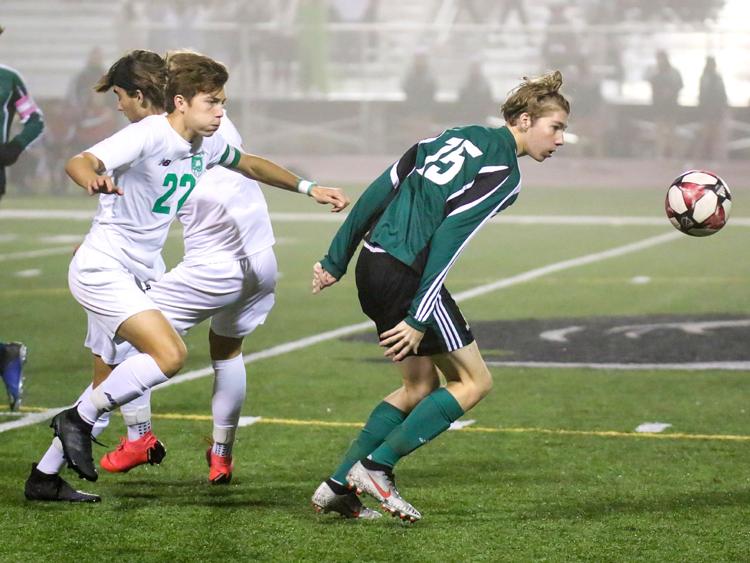 Mehlville vs. Lindbergh soccer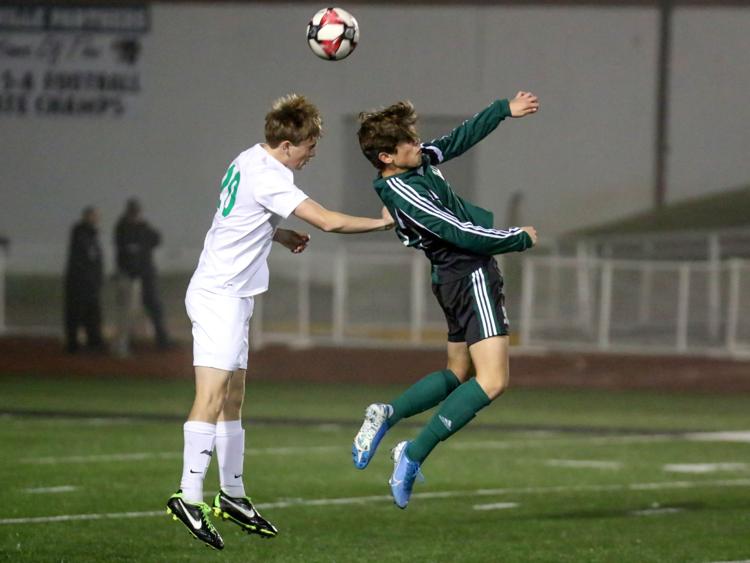 Mehlville vs. Lindbergh soccer
Mehlville vs. Lindbergh soccer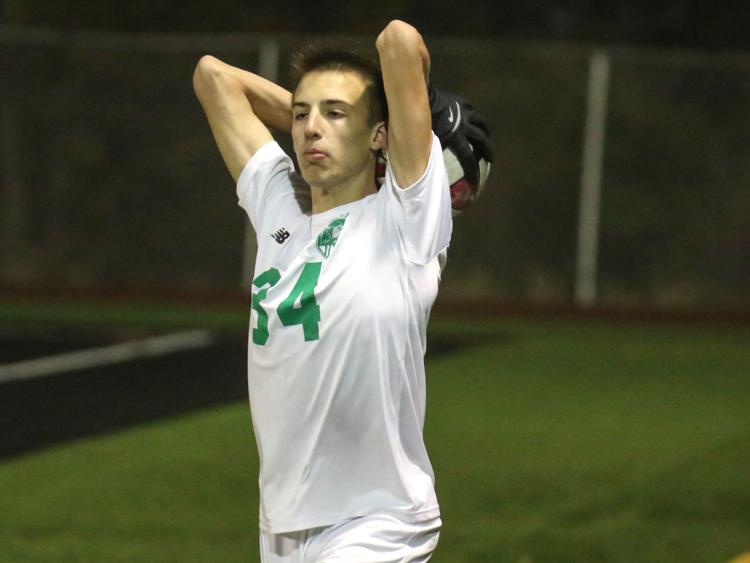 Mehlville vs. Lindbergh soccer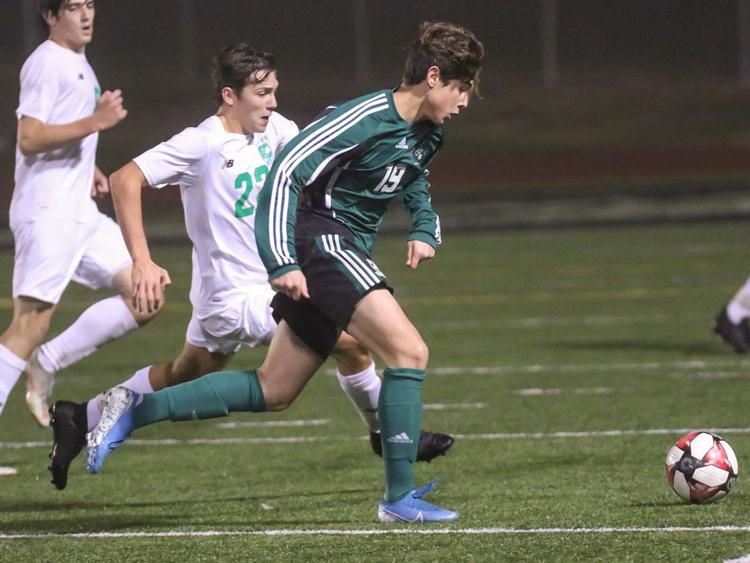 Mehlville vs. Lindbergh soccer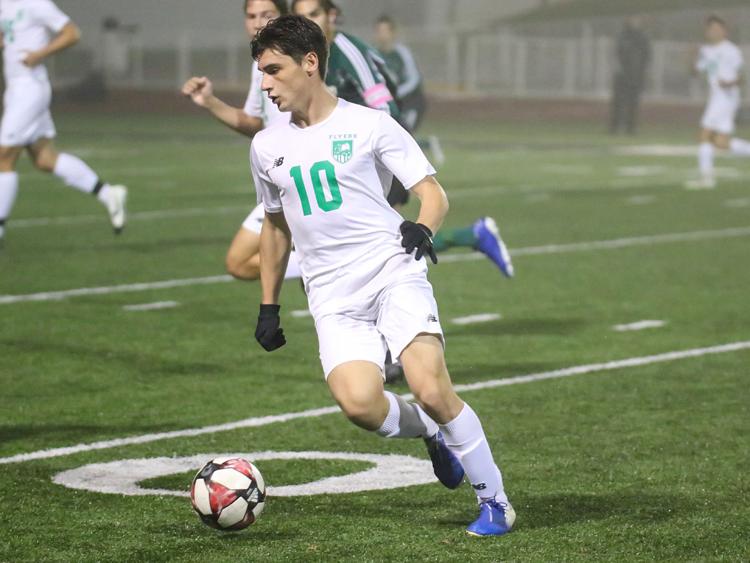 Mehlville vs. Lindbergh soccer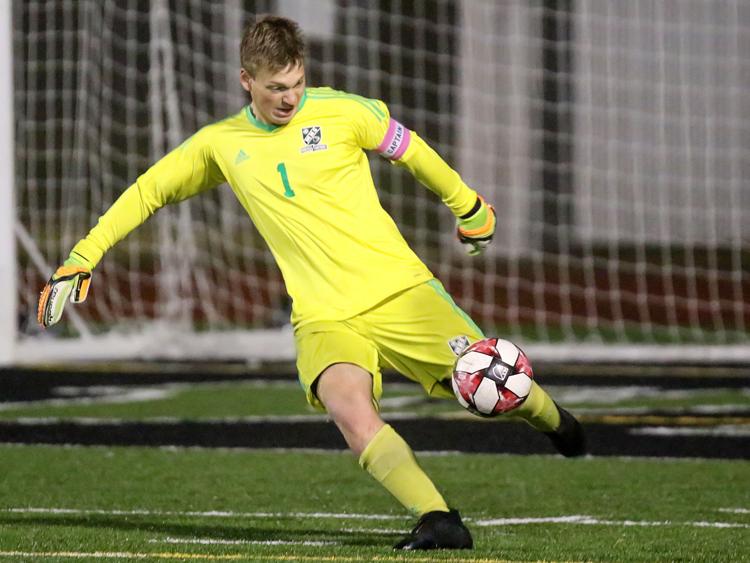 Mehlville vs. Lindbergh soccer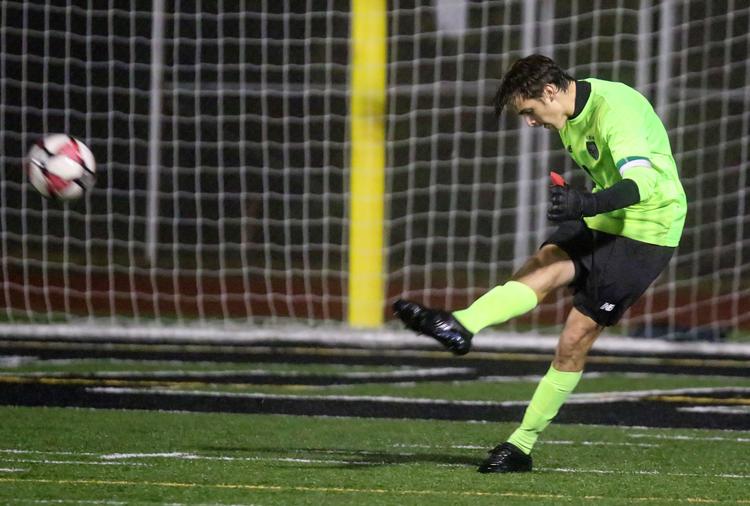 Mehlville vs. Lindbergh soccer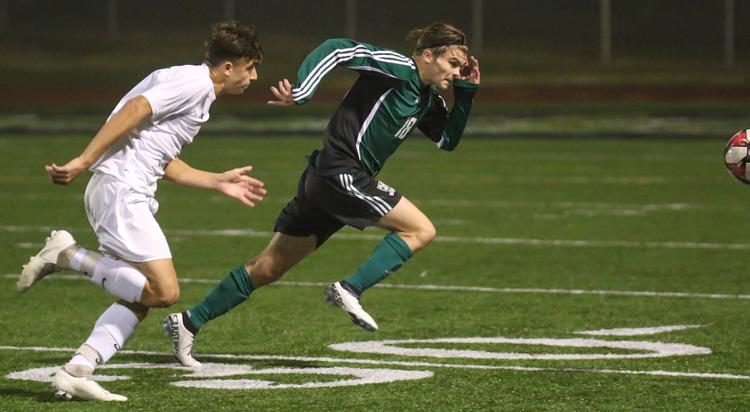 Mehlville vs. Lindbergh soccer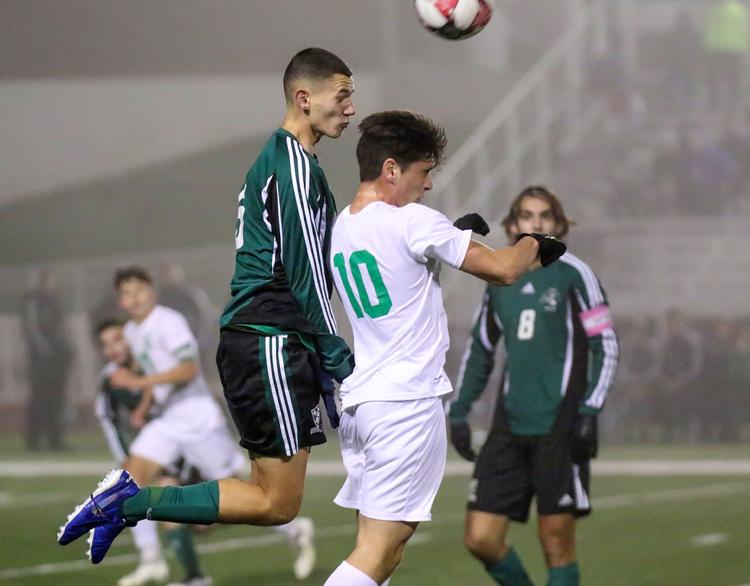 Mehlville vs. Lindbergh soccer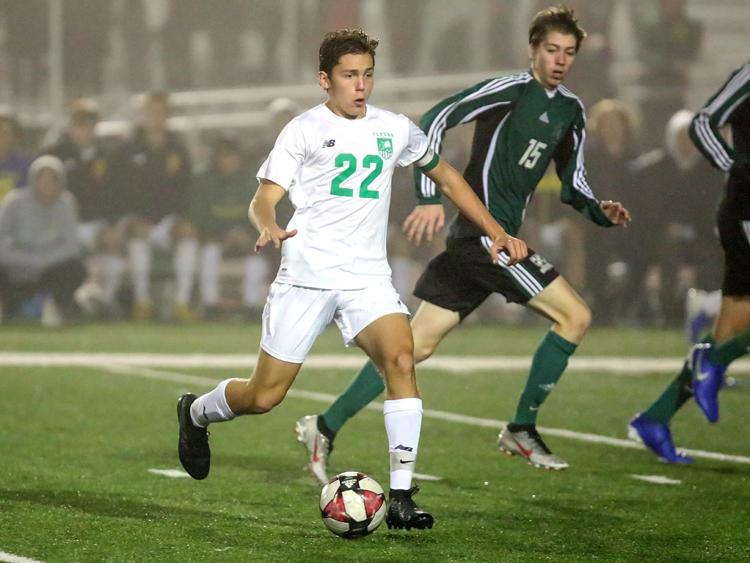 Mehlville vs. Lindbergh soccer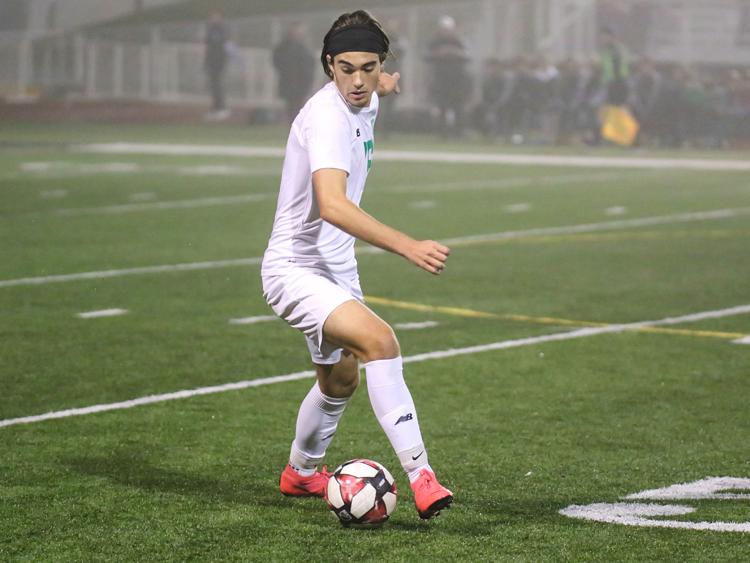 Mehlville vs. Lindbergh soccer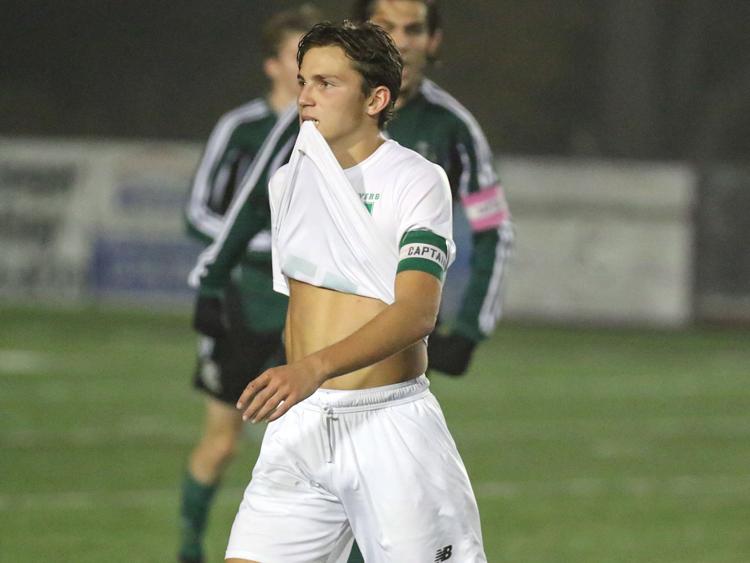 Mehlville vs. Lindbergh soccer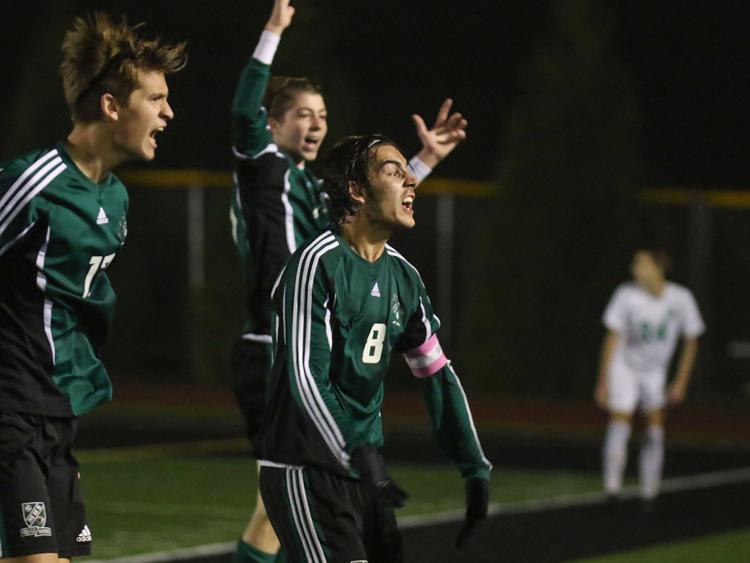 Mehlville vs. Lindbergh soccer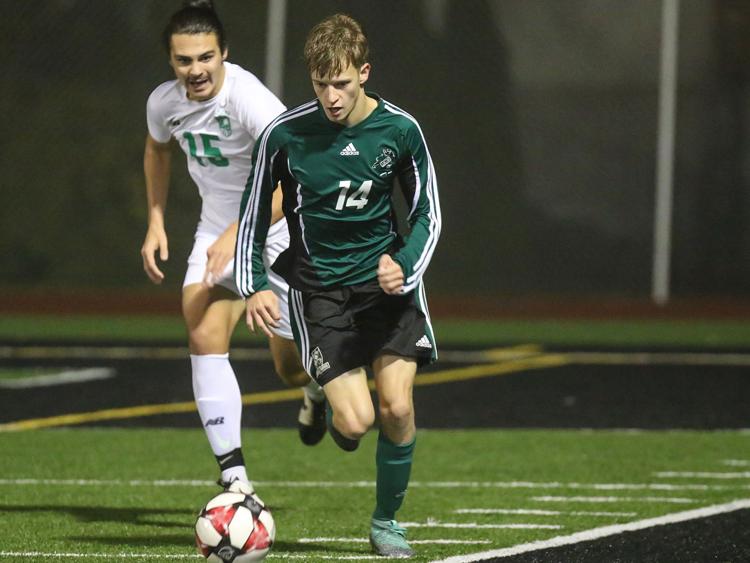 Mehlville vs. Lindbergh soccer