The Bayless boys soccer team found out just how hard it is to beat the same team three times in a season. 
After defeating Hancock twice by a combined 13 goals earlier in the year, the Bronchos had to hold on for a 2-1 victory the third time around in a Class 2 District 2 semifinal Monday at home.
"For them being able to play us three times by now, they've figured out the strategy of the team," Bayless senior midfielder Armin Jusufovic said. "We hadn't had that much trouble, with a five-goal game (being the closest decision). A one-goal loss is a big deal for them."
Bayless (21-5-1) will host Lutheran South in the district title game at 4:30 p.m. Wednesday.
The Bronchos never trailed and scored a goal in each half for a 2-0 advantage.
Senior midfielder Belmin Pajalic broke a scoreless tie with a goal on a free kick in the 32nd minute. Jusufovic doubled it when he pounced on a rebound and scored with 35 minutes to play.
"Sometimes you just have to wait," Jusufovic said. "There were a lot of players in the box and, instead of trying to get into the box, I waited. The ball came to me and I hit it and I went in."
Hancock (11-8) cut into the deficit as senior Sadeeq Yousif scored with two minutes remaining, but that was as close as the Tigers got.
"Give Hancock all props, they came out ready to play," Bayless coach David Pozzo said. "They wanted to go down fighting in what ended up being their last game. We came out with the W. We could have been better, but we'll take it."
Senior Jasmin Smajic earned the win in goal for the Bronchos.
St. Charles West 6, Duchesne 2 – The Warriors poured it on with four goals in the second half to run away from the Pioneers in this Class 2 District 6 semifinal at home.
St. Charles West (12-9) led 2-1 at halftime before scoring four goals in less than 16 minutes to open the second half. Adam Mays scored twice and netted the game winner. Darius DeCarolis had a hat trick while Robert Blocker added goal.
Ian Hollander made a pair of saves to earn the win.
St. Charles West will play Orchard Farm for the title at 6:30 p.m. Wednesday.
Duchesne (2-19) got goals from Ryan Hill and Joey Deluvia.
Orchard Farm 8, North Tech 0 – Michael Bhat netted a hat trick and Trevor Wilson added a pair of goals as the Orchard Farm (21-1) soared to a Class 2 District 6 semifinal.
Evan Forsyth made three saves to earn the victory.
Francis Howell 3, Timberland 0 – Senior midfielder Drew Schenk scored a pair of goals, including the game winner, as the Vikings blanked the Wolves in a Class 4 District 8 semifinal at Troy.
Senior forward Sammy Gruener also scored as Howell (17-4-1) scored all of its goals before halftime.
Kirkwood 4, Vianney 0 – Andres Guzman scored twice to lead the Pioneers (19-4) to a Class 4 District 3 semifinal victory at home.
Ladue 1, MICDS 0 – Senior midfielder Elliot Loitman's second-half goal paved the way for the Rams in a Class 3 District 4 semifinal win at home.
Freshman Danny Fischer made seven saves for the Rams (13-12-1).
Bayless vs. Hancock soccer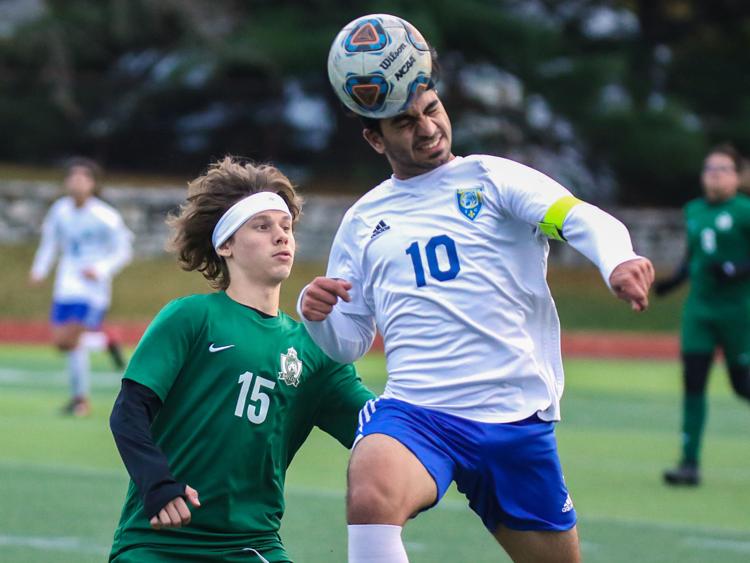 Bayless vs. Hancock soccer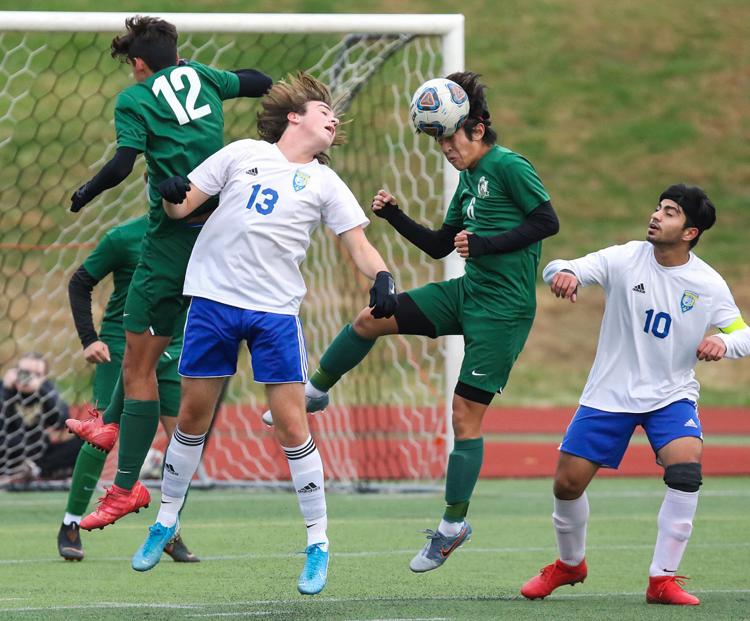 Bayless vs. Hancock soccer
Bayless vs. Hancock soccer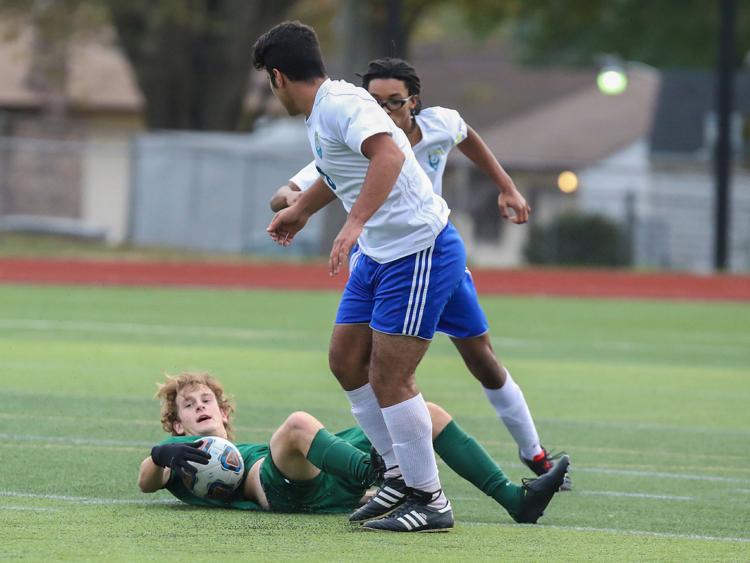 Bayless vs. Hancock soccer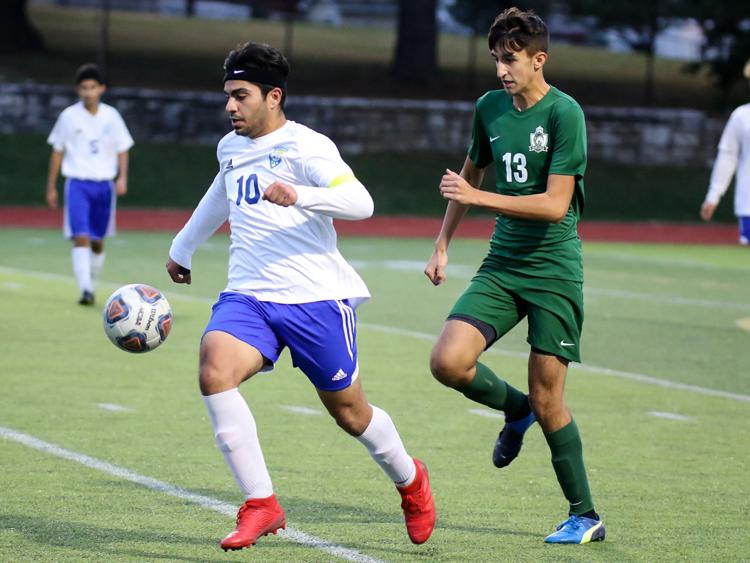 Bayless vs. Hancock soccer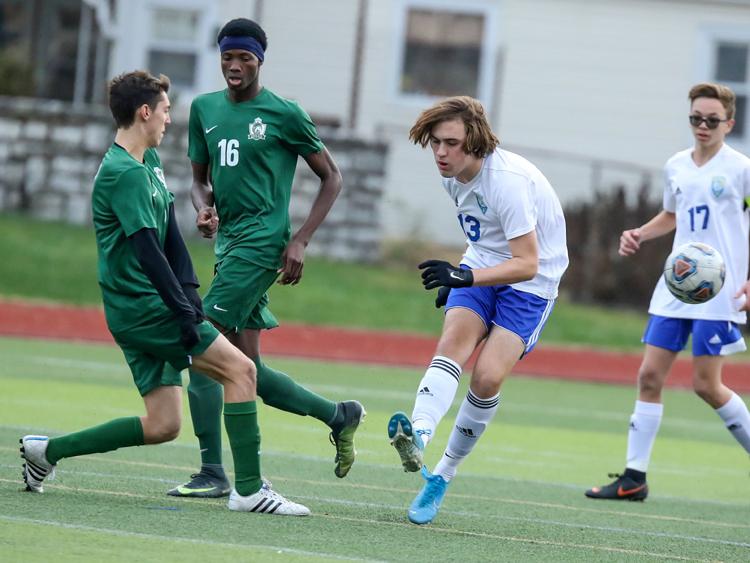 Bayless vs. Hancock soccer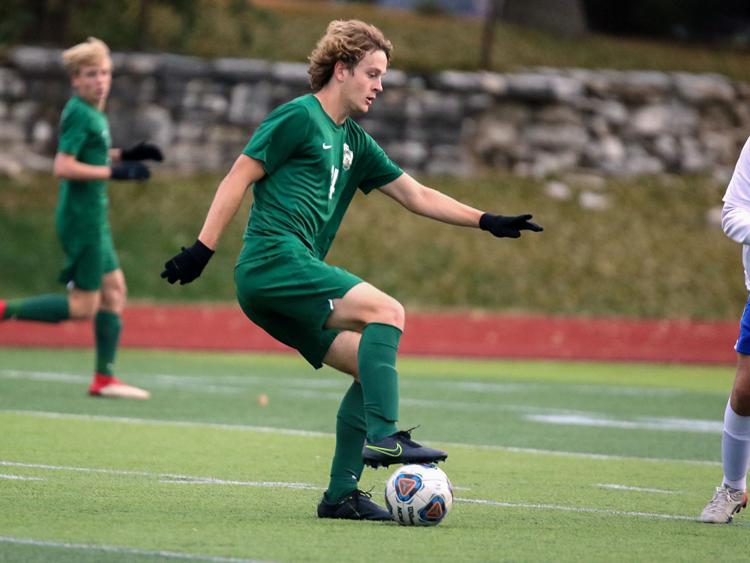 Bayless vs. Hancock soccer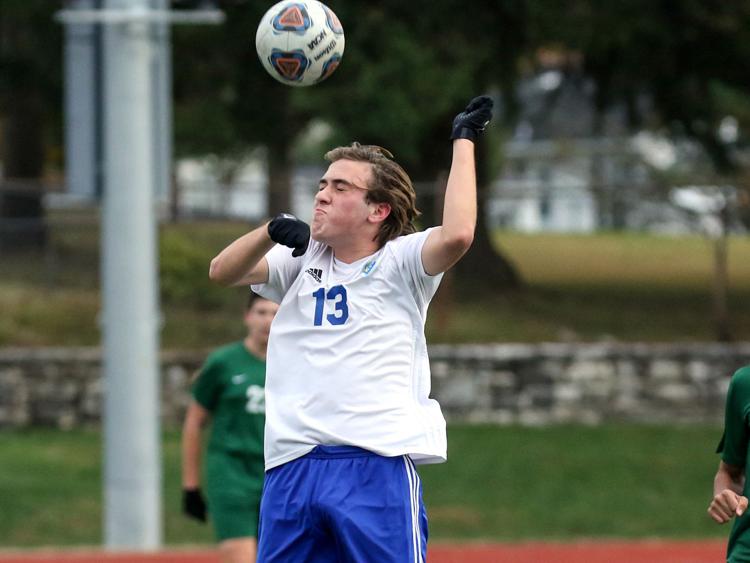 Bayless vs. Hancock soccer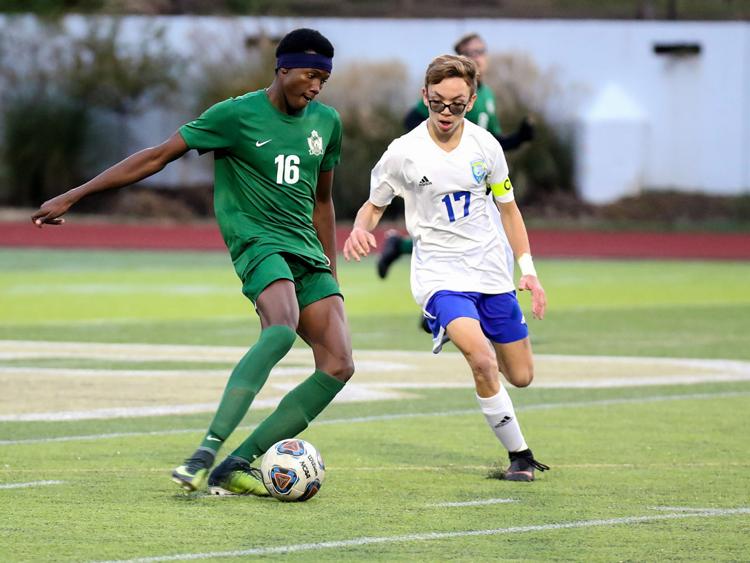 Bayless vs. Hancock soccer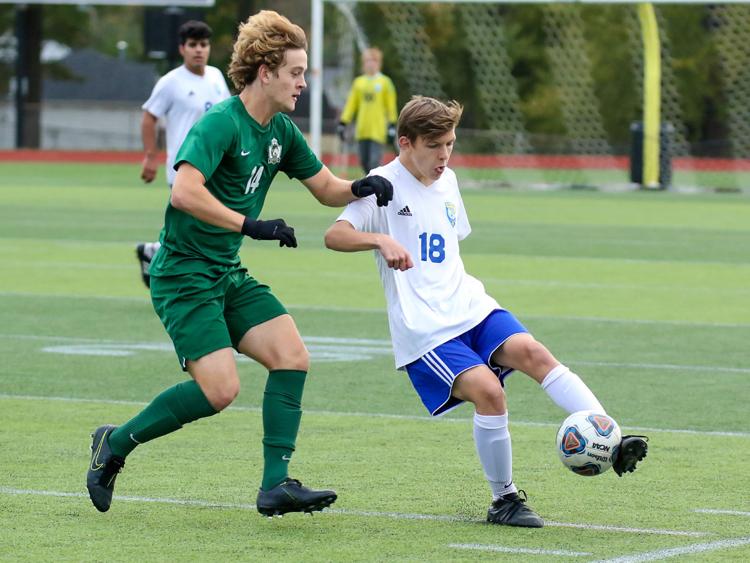 Bayless vs. Hancock soccer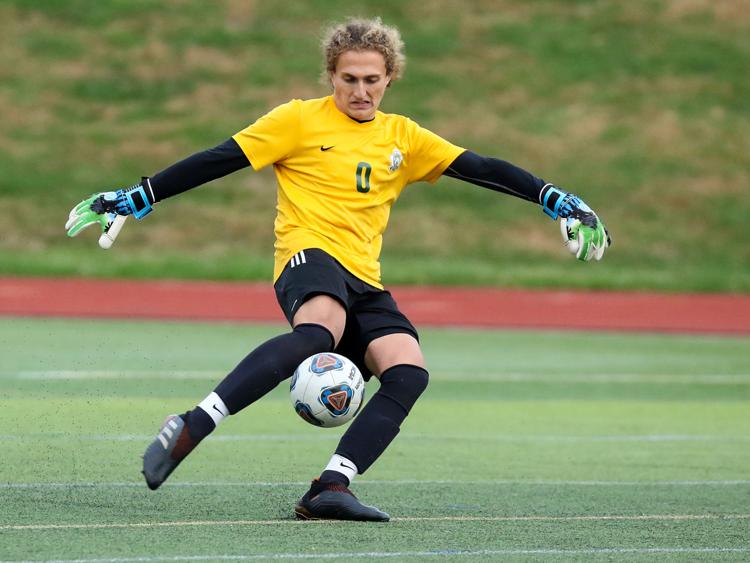 Bayless vs. Hancock soccer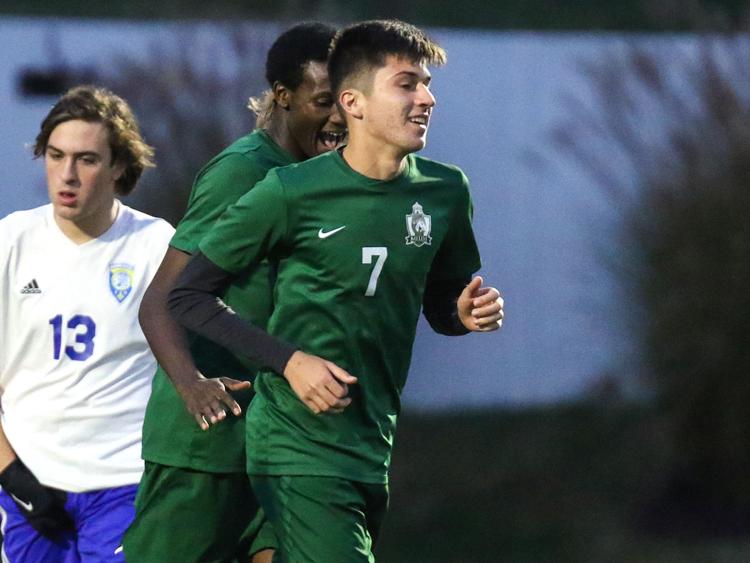 Bayless vs. Hancock soccer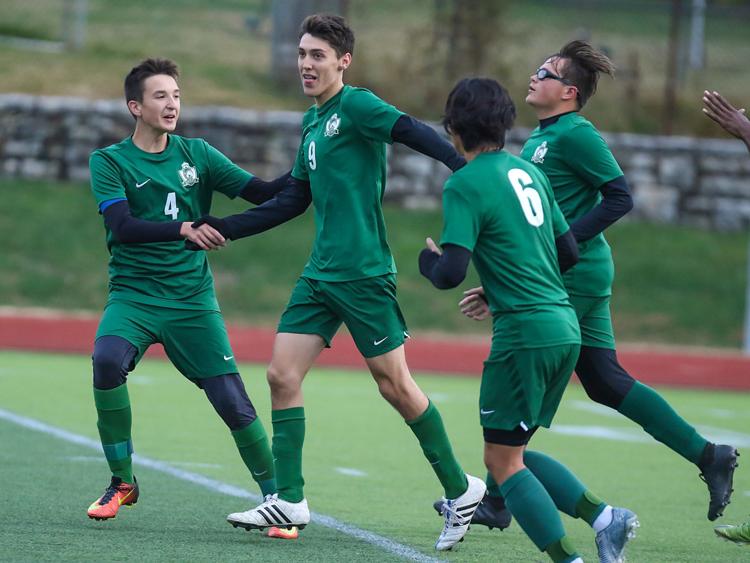 Bayless vs. Hancock soccer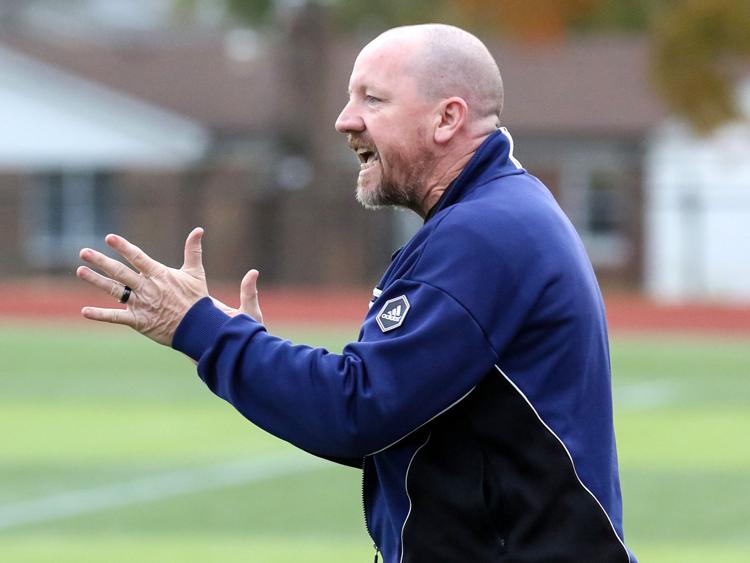 Bayless vs. Hancock soccer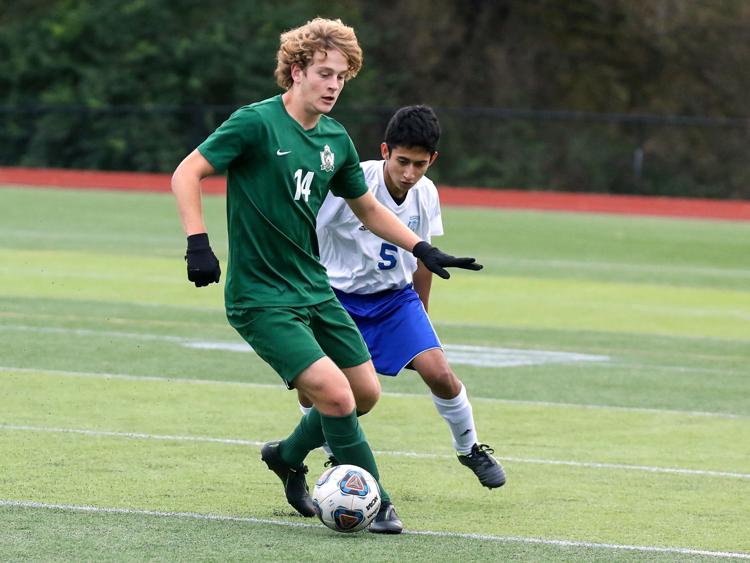 Bayless vs. Hancock soccer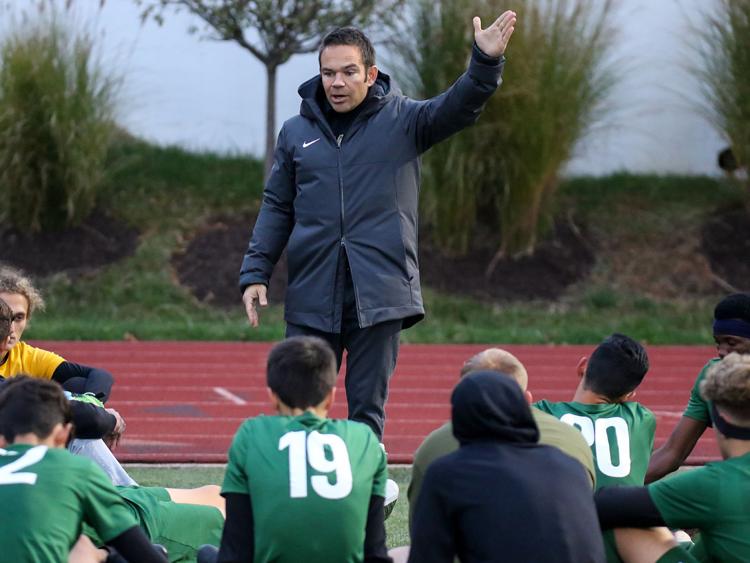 Bayless vs. Hancock soccer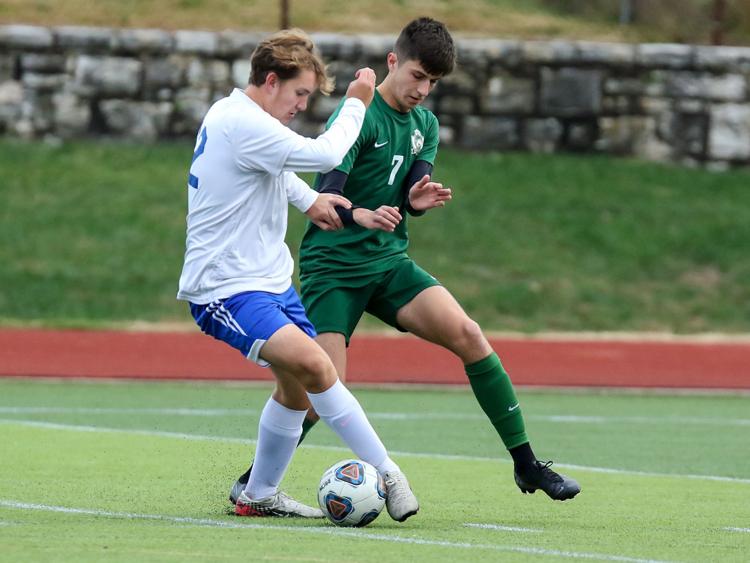 Bayless vs. Hancock soccer
Bayless vs. Hancock soccer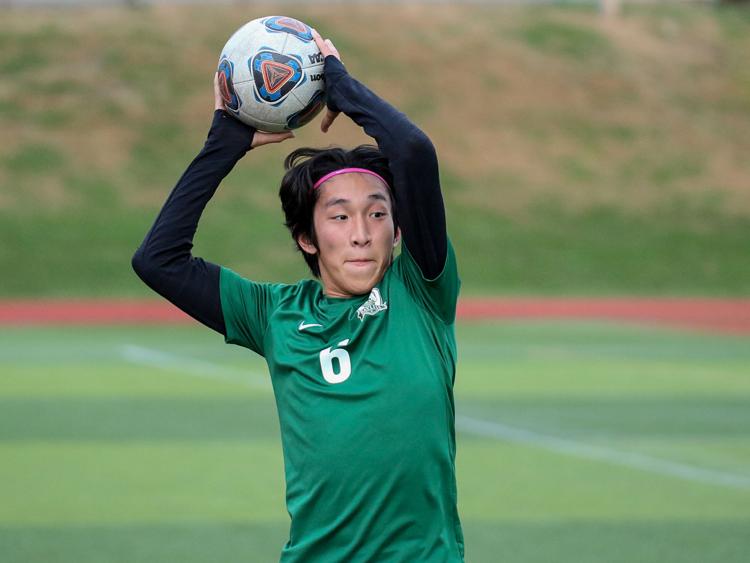 Bayless vs. Hancock soccer