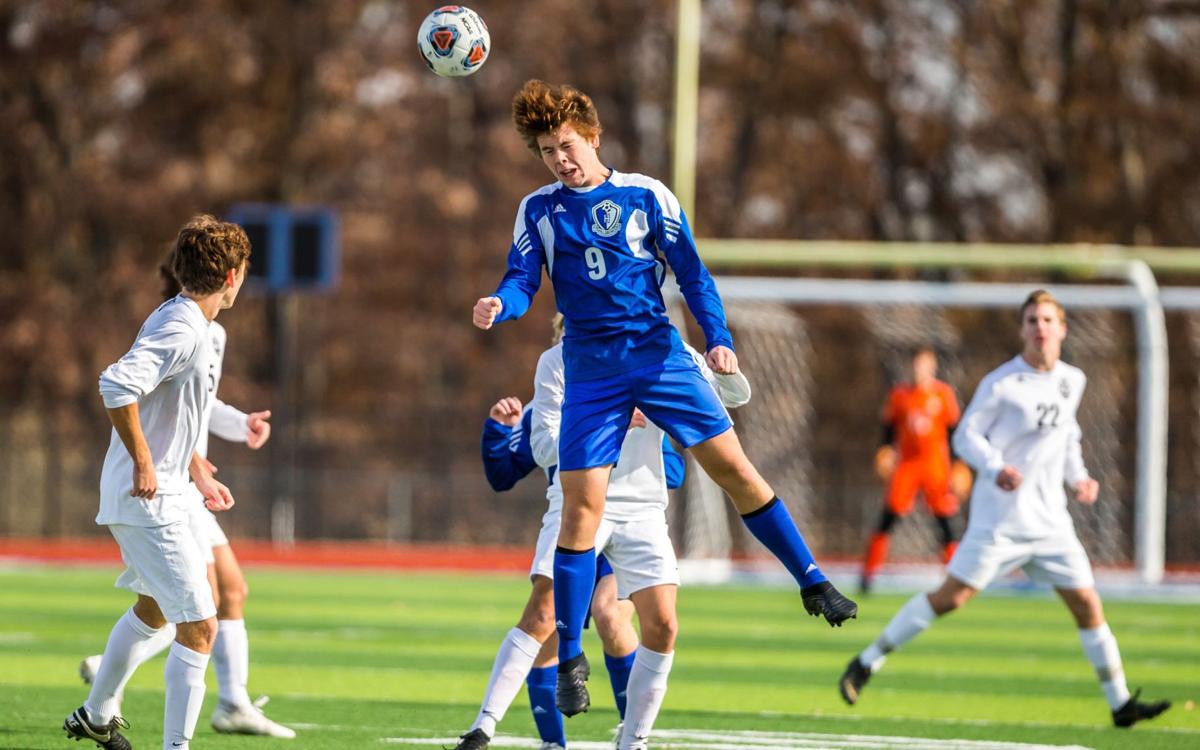 Sam Nansel led a stout defense as Hillsboro High's goalkeeper from 2000 to 2003.
Now, the 2004 Hillsboro graduate will be leading all aspects of the program as the Jefferson County school announced Thursday Nansel will be its new boys and girls soccer coach.
Nansel had been an assistant for both programs over the last seven seasons under Chris Schacht, who will take over as Hillsboro's athletics director July 1. The boys were 19-6-1 last season and 66-76-8 overall during Nansel's time as an assistant while the girls went 80-60-7 over that stretch and were 14-8-1 in 2019.
"I think it's great and I think the transition will go really well with the boys knowing me as a familiar face with what I've learned from Chris," Nansel said. "This program has only had one coach before Chris and that was for just one season (in 1997). I'm excited to continue to build upon what he's done but to also put my own stamp on the program."
Nansel, who also works as Hillsboro's Jobs for America's Graduates (JAG) specialist, helped the Hawks win a school record 20 games during his final season. He was 20-5-1 in 2003 with a .788 save percentage and 13 shutouts. Overall, Nansel went 45-31-5 between the pipes.
He's ready to mold his experience as a player and an assistant into his new role.
"I think the biggest thing I learned, and it goes beyond coaching, is how to properly run a program," Nansel said. "When I was here as a player and over the last seven years, I saw how much respect everyone had for coach for doing things the right way."
Schacht said the transition of coaches should be seamless.
"We are confident he'll do a fine job and I know he is excited and up for the challenge," Schacht said. "It will be fun to see him grow as a coach within the program he has dedicated so much time to. He has a good rapport with the players and community. I'm very excited for him."
With Schacht and Nansel at the helm of the boys, Hillsboro reached a Class 3 state quarterfinal a season ago before falling 4-1 to Webster Groves, which went on to take third place.
The Hawks lost 11 players to graduation, but Schacht said their goals remain the same.
"The goal from day one is that we want to get back to that quarterfinal game this season and win it and go to state," Nansel said. "I know we lost some players but we have enough coming back and coming up to where we can hold ourselves to that level (of expectation)."
Nansel admits there will be more work to do on the pitch should high school sports commence in Missouri this year. The boys have missed most of their summer training training due to the coronavirus pandemic and the girls' season was canceled in April to prevent the spread of COVID-19.
"We were entering this past spring and we were rebuilding with the girls," Nansel said. "We're just going to have to work through it as best we can. We're going to have some camp time with the boys and the girls at the end of July and we'll have kick-arounds with the girls in the winter as much as the weather lets us. We'll work to start to form connections. It's going to be a challenge, just as it will be for every team in the state when it comes to COVID-19."
STLHighSchoolSports.com is the most comprehensive source of stats, scores and stories from any and all area high schools.