Through games played Tuesday, there is one unbeaten and untied boys soccer team remaining in the St. Louis area.
Orchard Farm (14-0), in just its fourth year of existence, has played so well this season that it only even has a pair of one-goal victories — those coming against Brentwood and St. Charles.
This year's success comes after the Eagles went 16-4 last season. They were 2-18 in 2016 and 11-10-1 in 2017.
STLhighschoolSPORTS.com rankings - 10/16/2019 Large SchoolsLast Week1. Summit (16-0-1)12. Fort Zumwalt South (18-1)23. Triad (17-1-3)34. Edwar…
"We wanted to improve every year, but we knew it would be tough to improve on last year," third-year varsity player Ethan Bromaghim said. "We're excited, but we did not expect it to go this well. Right now, we just keep trying to live up to what we've done so far."
All Orchard Farm has done is outscore its opposition by a 81-6 margin, heading into a Gateway Athletic Conference North Division home game Wednesday against Warrenton.
The trio of Bromaghim (14 goals, 21 assists), Michael Bhat (18, 12) and Anthony Dalton (17, 13) have combined to form the engine that fuels the Eagles' offense.
"The guys are handling pressure well," Eagles coach Brandon Cox said. "(Monday) night, they went down by a goal and they all just went, 'OK, let's go score a goal,' and they went down the field, scored and handled it well. Our defense is also holding really tight. They're just not letting people through."
Eagles goalkeeper Evan Forsythe is 14-0 with a .43 goals against average.
Bromaghim said there is plenty of work ahead for Orchard Farm in terms of goals the team wants to accomplish.
First would be the program's first conference title, which could come down to road games against St. Charles (Oct. 24) and St. Charles West (Oct. 30).
Those games will lead into the Class 2 District 6 Tournament at St. Charles West in November.
"We do have goals, but to get there, we have to take things one game, one day at a time," Bromaghim said. "We want to keep making history and we know it won't be easy, but it's something we're going to try to do together."
ILLINOIS CLASS 1A REGIONALS READY FOR TITLE GAMES
There are five title contests this weekend featuring area teams playing for Class 1A regional titles in Illinois on the road to the Class 1A state tournament Nov. 1-2 at EastSide Centre in East Peoria.
The highlight is Father McGivney (12-9-1) playing at Althoff (11-7-1) at 1 p.m. Saturday in the rematch of a 2-1 Althoff victory from last season in a sectional final.
At noon Saturday, Mater Dei (16-6) plays host to Carlyle in a regional final that is the first meeting between the programs since 2013. At 1 p.m. Saturday, Columbia (13-4-4) plays in the Anna-Jonesboro final.
At 6 p.m. Friday, Alton Marquette (14-3-5) plays host to Hillsboro at Gordon Moore Park. It will be the first time the teams have played since 2011.
The Freeburg Regional final is scheduled for 6 p.m. Friday. The host Midgets (9-14) face Murphysboro in a semifinal Wednesday for the right to play either Christ Our Rock or Mount Carmel.
Winners from the Anna-Jonesboro, Alhoff, Freeburg and Mater Dei regionals advance to play Tuesday in the Columbia Sectional. The Alton Marquette Regional champ joins winners from Raymond Lincolnwood, Teutopolis and Riverton in the Sacred-Heart Griffin Sectional on Tuesday.
The area sectional winners advance to the Mater Dei Super-Sectional, scheduled for 7 p.m. Oct. 29.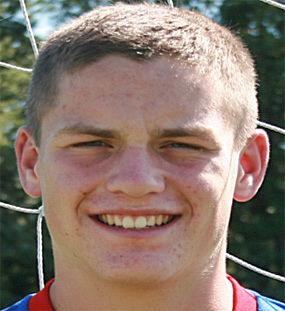 Hillsboro has won six consecutive games and is assured of its first winning record since 2011.
At 13-3-1, the Hawks are a far cry from their 6-18-2 campaign of two seasons ago and have their most victories since posting a 13-13 record in 2013.
"We've worked really hard to try and get everyone involved, getting underclassmen in on things," senior midfielder Mitchel Hickson said. "There have been more team dinners and other events. It's just been about bonding. It helps us get along way better and that does (help on the field)."
Hawks senior midfielder Mark Moore has broken the program's record for both goals (63) and assists (32) in a career.
Moore has 25 goals and six assists this season.
"I knew that if we had overall team success that my individual stats would follow," Moore said. "I have kind of slowed down in the scoring lately, but we've gotten good team results, so it all feels good."
The Hawks will host the Class 3 District 2 Tournament against Jefferson County Athletics Association foes De Soto, Festus and Windsor.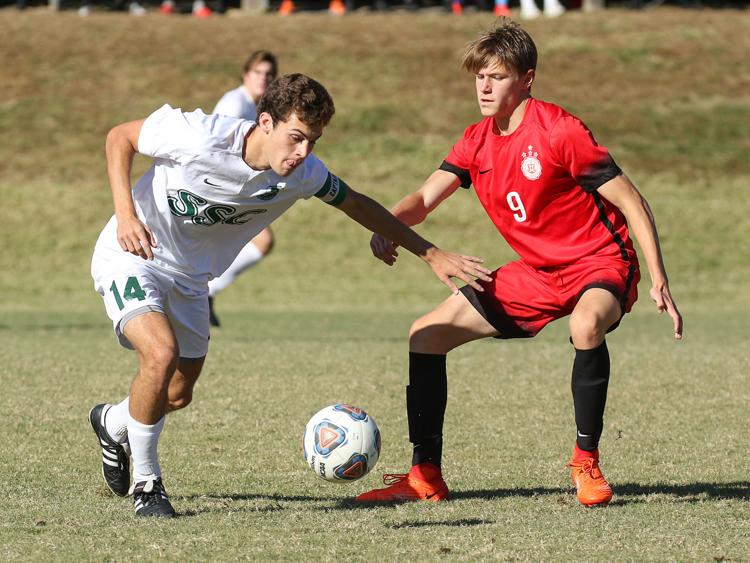 PAIR HELPS ST. MARY'S TO GREAT HEIGHTS
That relationship has paid dividends on the field for the Dragons (11-4-1) as both players have 11 goals. Chastonay's six assists lead the Dragons and Polette has three.
"It's great because we just come out now thinking we can succeed, that we can win games," Chastonay said. "We're just more mature now and we feel like we can succeed and win every game. Our teammates are great at getting us the ball and we're in the right place at the right time to finish. It's great because our success helps the team."
Senior forward Josh Andrews (10 goals, two assists) also is a major part of the potent St. Mary's attack.
This is the first season since 2014 the Dragons are above .500. Their 11 victories are the program's most since a 11-16 records in 2016.
"I"m only a junior, so I look up to all the seniors and they have been there for me, for the whole team, really," Polette said. "This is such a different squad from a few years ago."