FENTON — Kian Murphy had a short memory Saturday, much like his Principia boys soccer teammates.
Murphy didn't have much reason to have confidence on a free kick from a tough angle, but he stood in to take it anyway and delivered the second state championship in program history.
The senior midfielder curled his shot just inside the near post in the 68th minute, lifting Principia to a 3-2 comeback victory against St. Paul Lutheran of Concordia in the Class 1 state title game at Soccer Park.
"This season most of my free kicks have been not great, actually," Murphy said. "I took one in the semifinal (Friday) and skied it about five yards over the goal."
Murphy's goal with 12 minutes and 29 seconds to play gave Principia (13-12) a lead for the first time after it trailed just 63 seconds into play and then fell behind again early in the second half on a penalty kick.
But St. Paul Lutheran (22-1-1) didn't get another shot on goal after going ahead 2-1 on Trey Beerman's penalty kick in the 49th minute.
The Panthers, who missed two golden chances to go ahead themselves early in the second half, tied the game in the 57th minute on Cade Pecheck's free-kick goal. They controlled the final 40 minutes and earned their first championship since 2015.
Principia lost to Barstow in penalty kicks in last season's Class 1 final, returning 12 seniors and 13 players overall from that roster.
"This year you saw our composure on the ball," Principia coach Nigel Marples said. "Our nerves were settled and I'm really proud of the way they played."
The Saints went ahead 1-0 just 1:03 into the game when 6-foot-2 freshman midfielder Vebjoern Nebreboe settled a throw-in from Beerman at the top of Principia's penalty area and chipped a shot over Principia junior goalkeeper Jacob Ellis.
That momentum hung around for most of the first 20 minutes, with St. Paul Lutheran earning three corner kicks in addition to a free kick Nebreboe nearly snuck in for what would have been an early two-goal edge.
But the Panthers gave up only two shots on goal the rest of the first half while getting themselves into the game.
"I'm really proud of our boys for overcoming that moment," Marples said. "That early goal kind of throws things off. We showed our character and steadiness and maturity."
Those traits paid off less than six minutes before halftime when Principia tied the game 1-1.
Diego Alas, a second-year Principia student who hails from El Salvador, scored his team-leading eighth goal. Alas said he got a pass on the goal from freshman Jeffry Ngassi to help create the opportunity.
"We've been fighting for this for the whole season," Alas said. "And also last season, we came (in) second place and now I can't even explain how it feels."
Alas had a point-blank chance saved in the 45th minute and freshman forward Issam Asinga had a header from close range denied three minutes later.
When Beerman scored his penalty kick shortly after, those missed opportunities loomed large.
All of that changed when Pecheck's free kick from about 35 yards out slipped past St. Paul Lutheran goalkeeper Elijah Rankin in the 57th minute for a 2-2 tie.
Principia stayed on the front foot, resulting in a free kick from around 16 yards away from goal after a foul on Ngassi.
"Diego and I were talking," Murphy said. "He said put it on frame, just hit it not too high but hit it hard enough. I whip it in and sure enough it goes in and it was a great moment for me and for the team."
The Panthers didn't get an icing goal, but the only good look the Saints got was a disallowed goal in the 76th minute on a foul.
Experience from reaching last season's state final and battling against tough Metro League foes paid off as Principia went above the .500 mark for the first and most important time of the season.
"They were going for it the last six minutes, but we kept our composure," Alas said. "We knew that we needed to keep our focus and keep going forward, no matter what."
Principia vs. St. Paul Lutheran soccer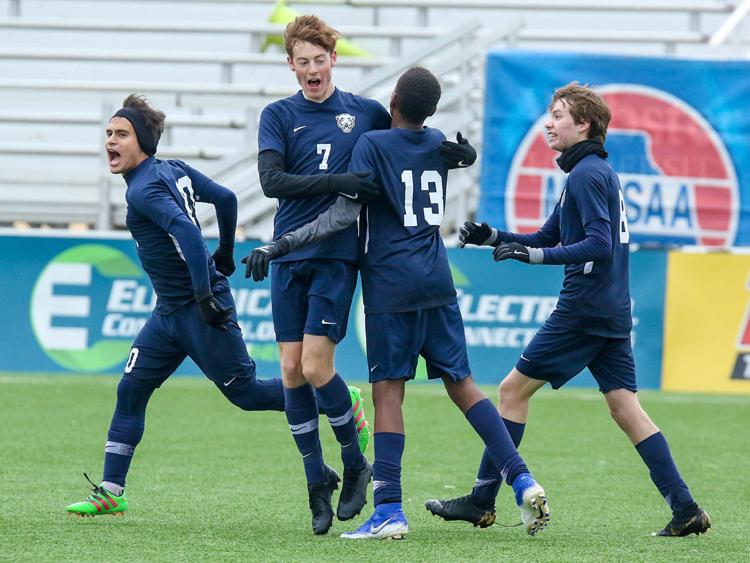 Principia vs. St. Paul Lutheran soccer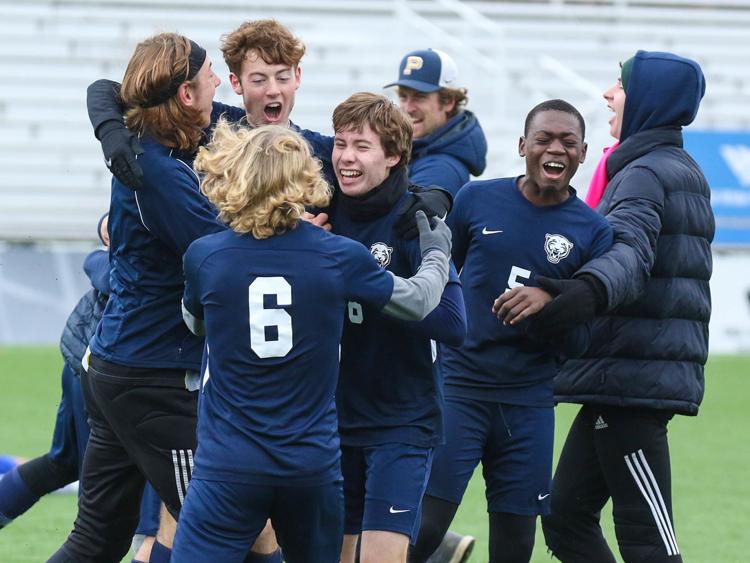 Principia vs. St. Paul Lutheran soccer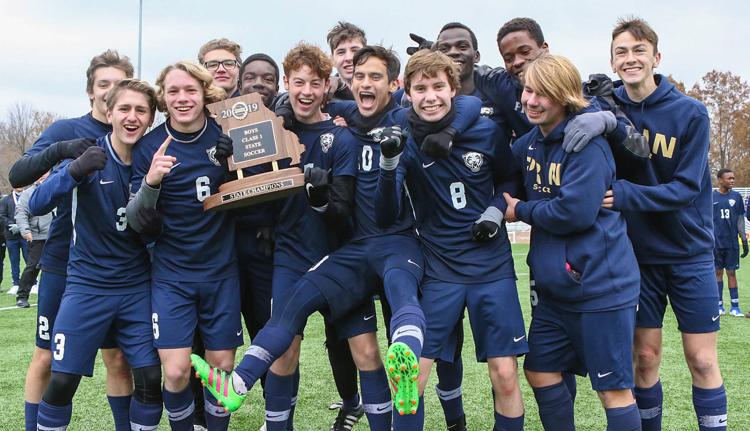 Principia vs. St. Paul Lutheran soccer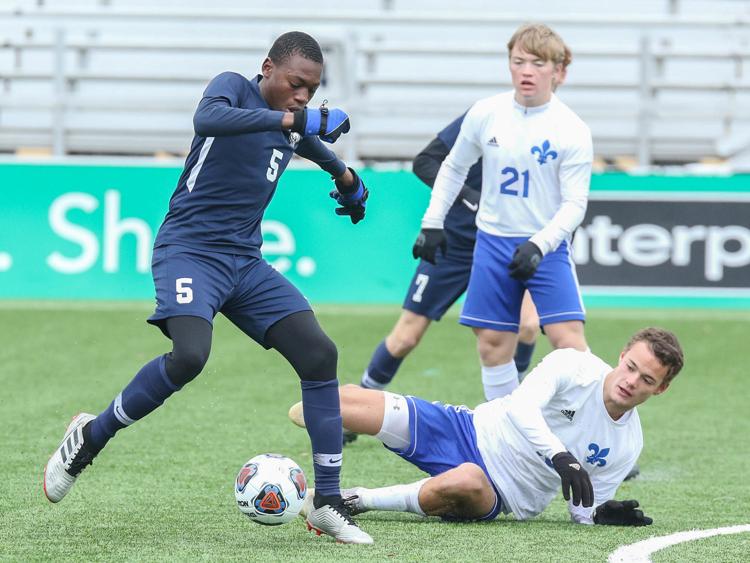 Principia vs. St. Paul Lutheran soccer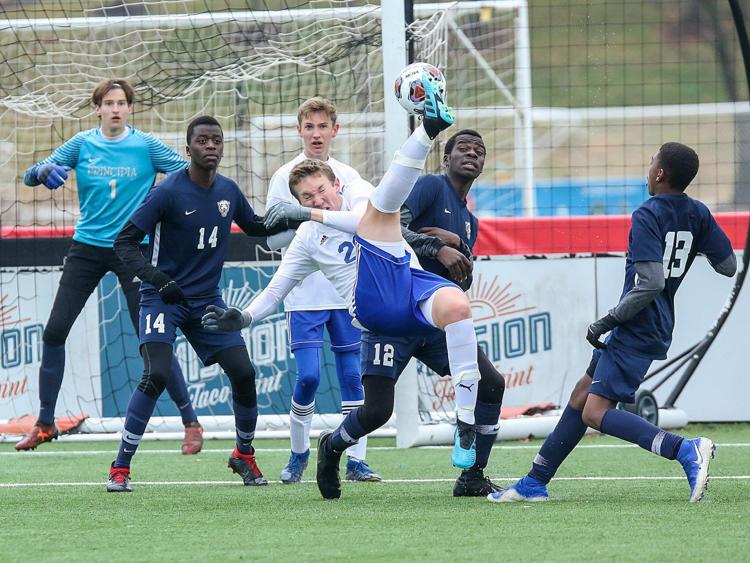 Principia vs. St. Paul Lutheran soccer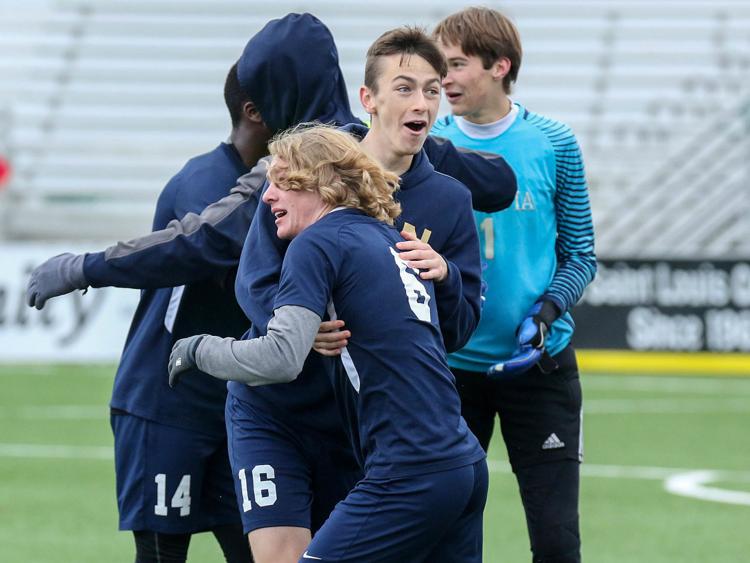 Principia vs. St. Paul Lutheran soccer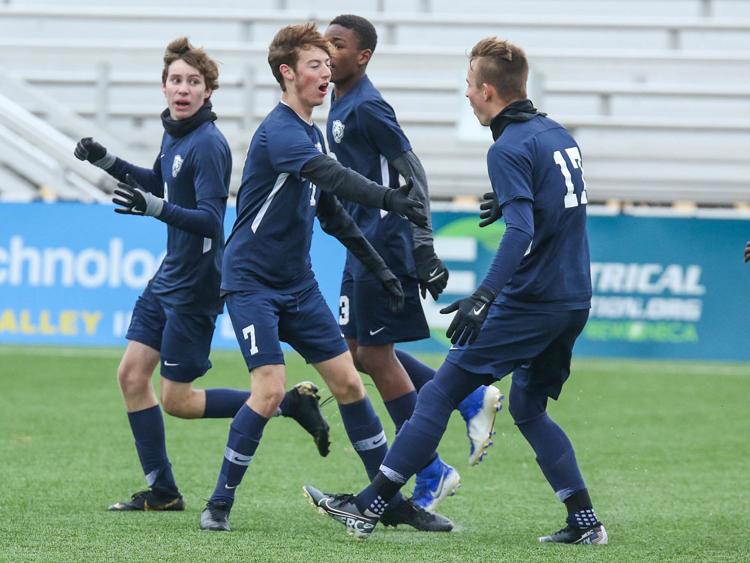 Principia vs. St. Paul Lutheran soccer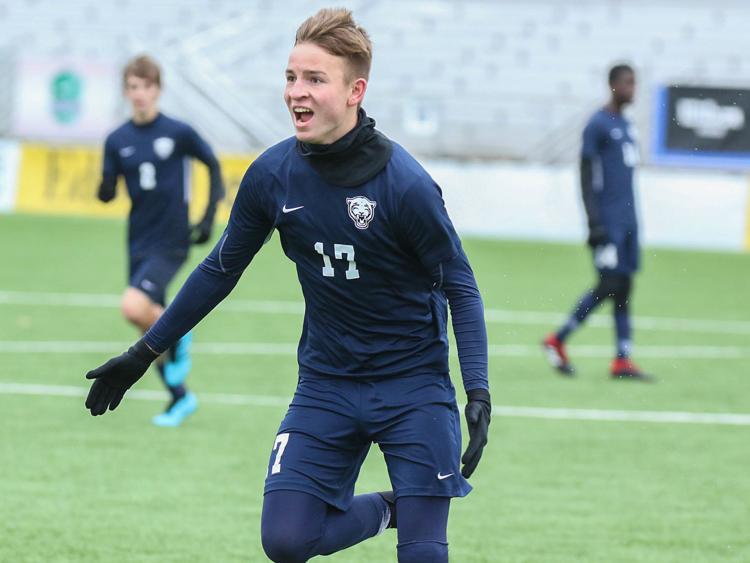 Principia vs. St. Paul Lutheran soccer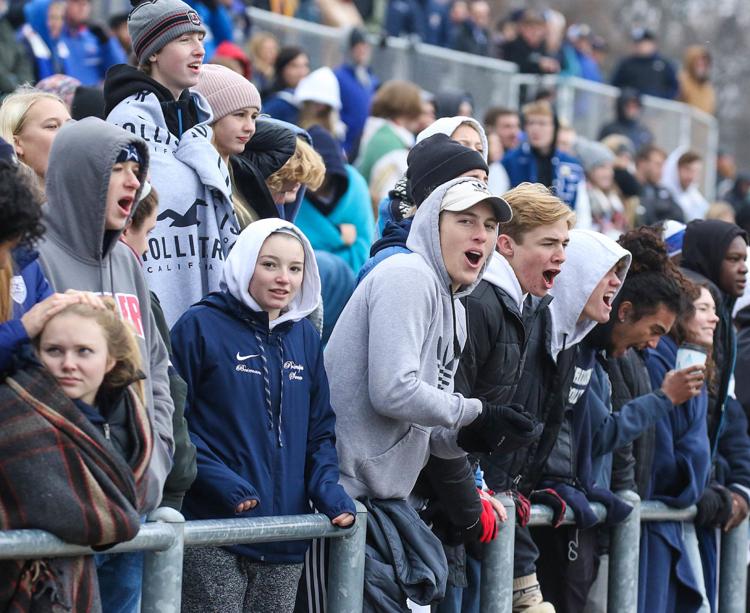 Principia vs. St. Paul Lutheran soccer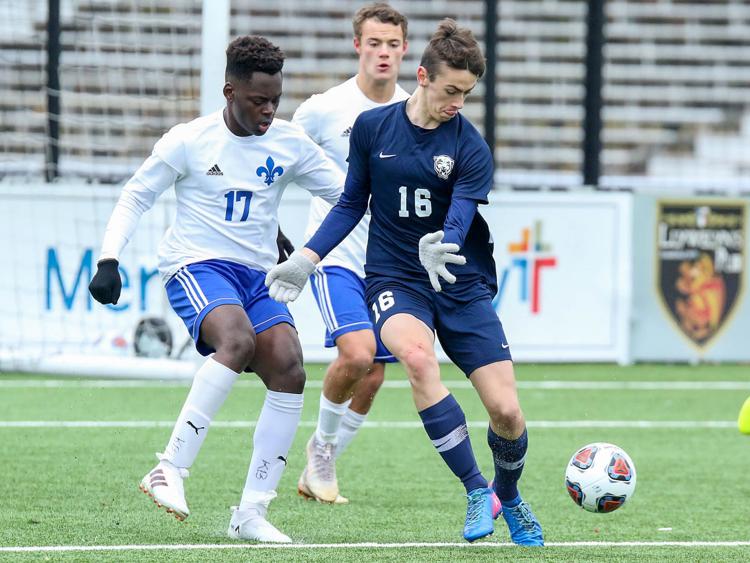 Principia vs. St. Paul Lutheran soccer
Principia vs. St. Paul Lutheran soccer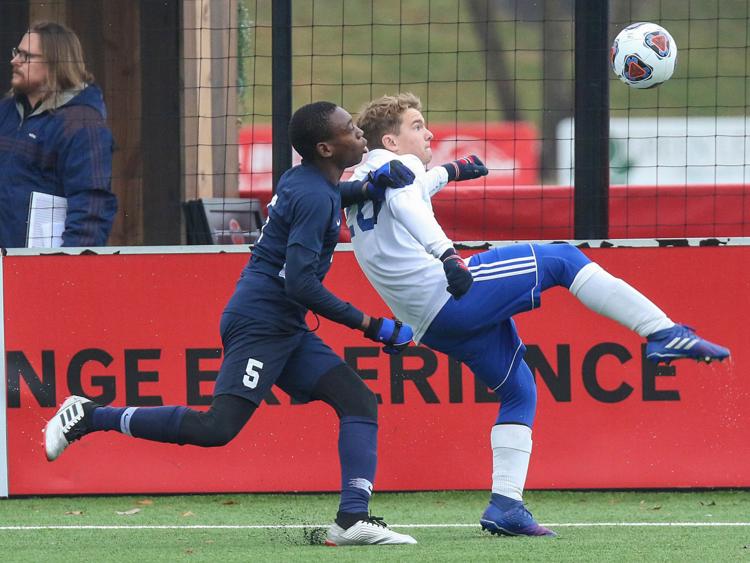 Principia vs. St. Paul Lutheran soccer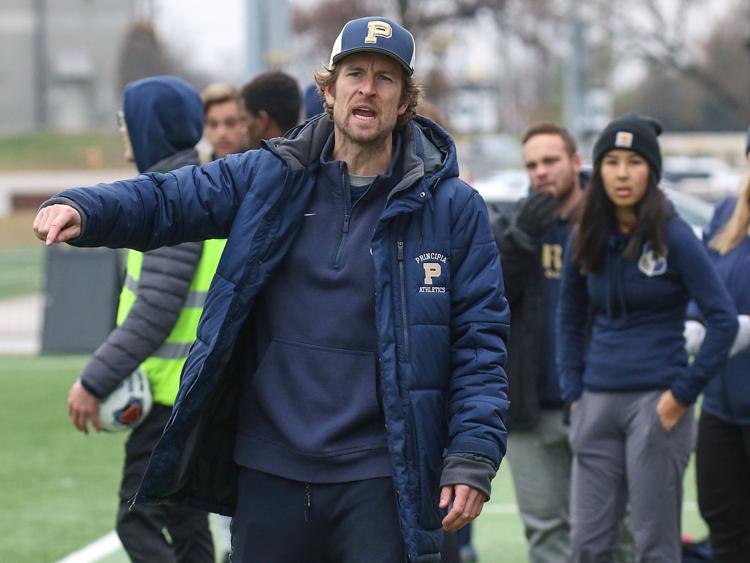 Principia vs. St. Paul Lutheran soccer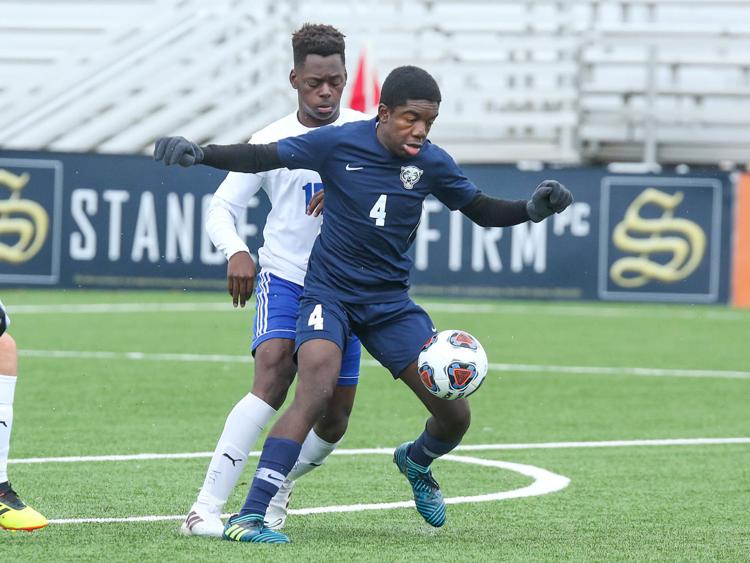 Principia vs. St. Paul Lutheran soccer
Principia vs. St. Paul Lutheran soccer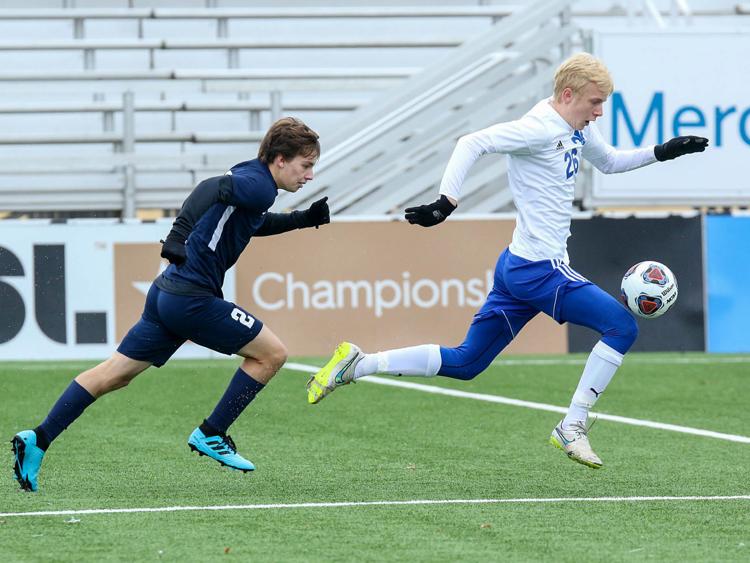 Principia vs. St. Paul Lutheran soccer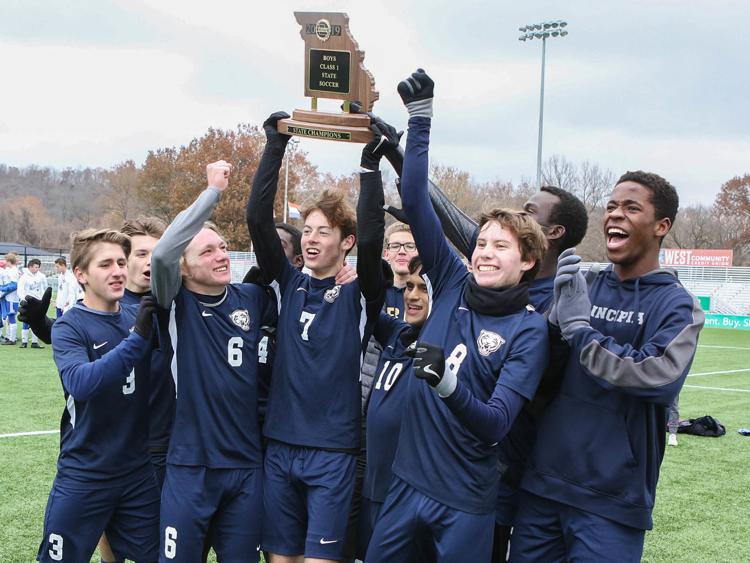 Principia vs. St. Paul Lutheran soccer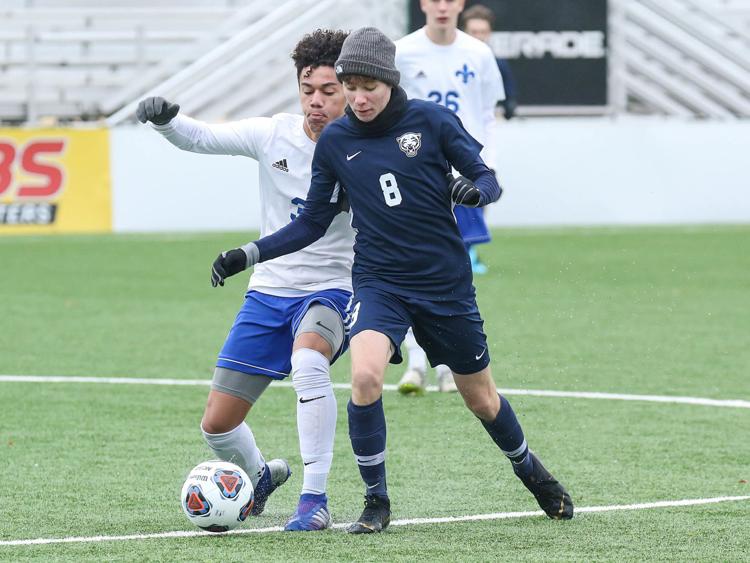 Principia vs. St. Paul Lutheran soccer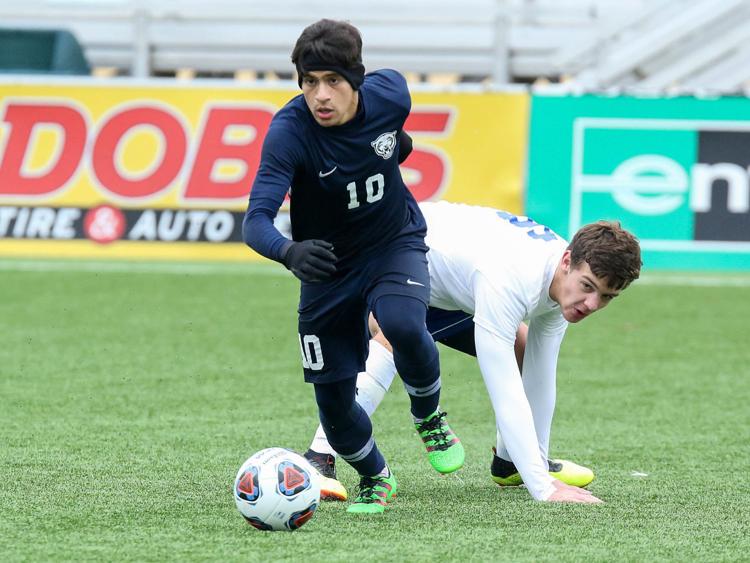 Principia vs. St. Paul Lutheran soccer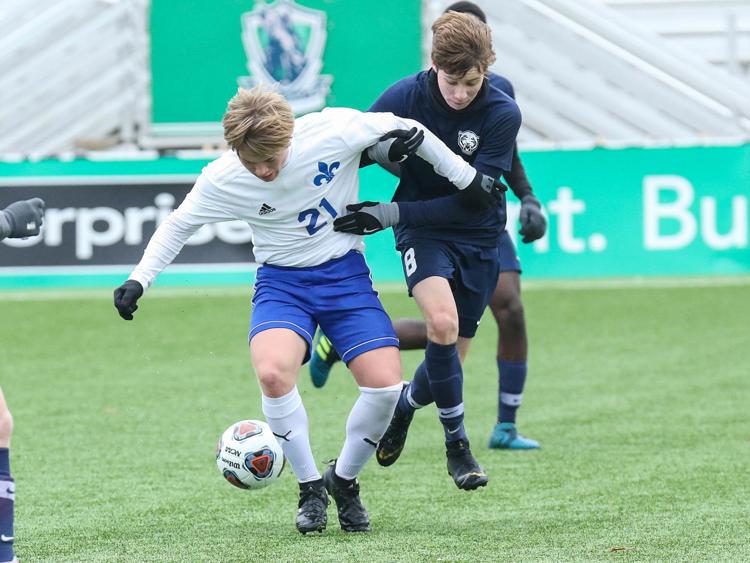 Principia vs. St. Paul Lutheran soccer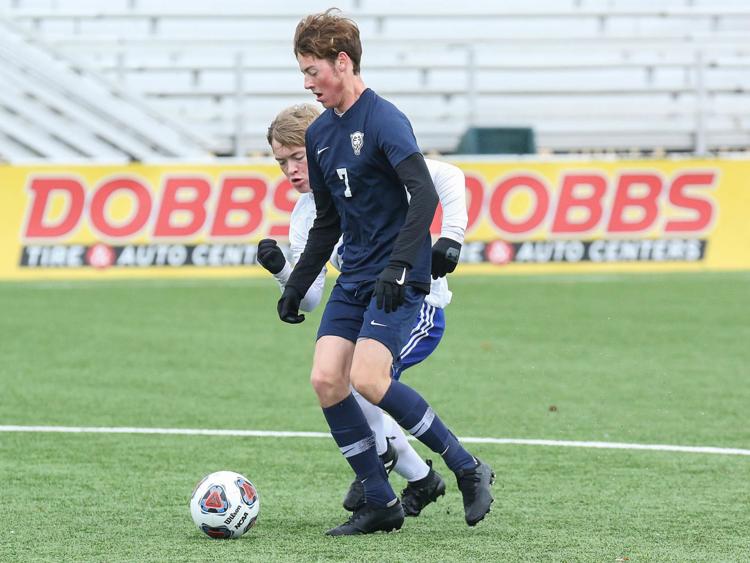 Principia vs. St. Paul Lutheran soccer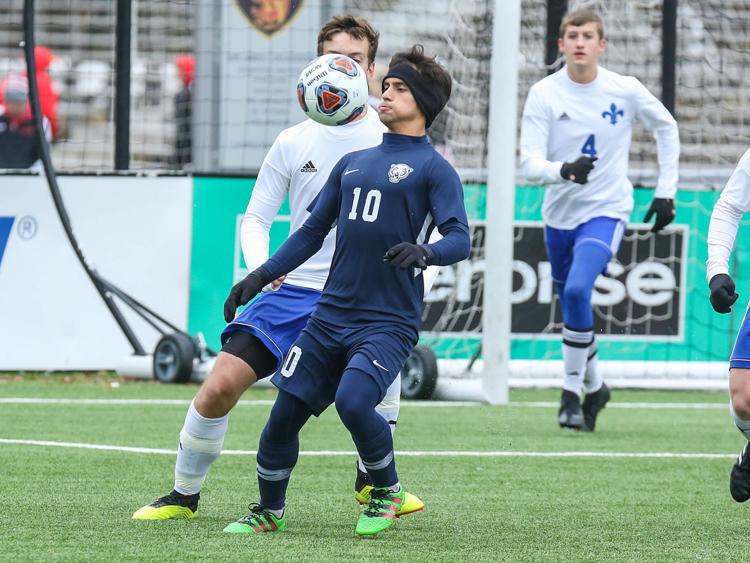 Principia vs. St. Paul Lutheran soccer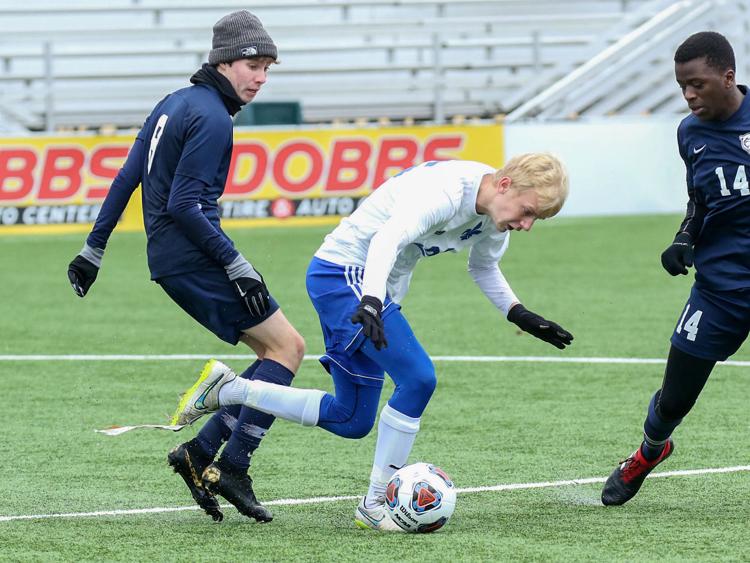 Principia vs. St. Paul Lutheran soccer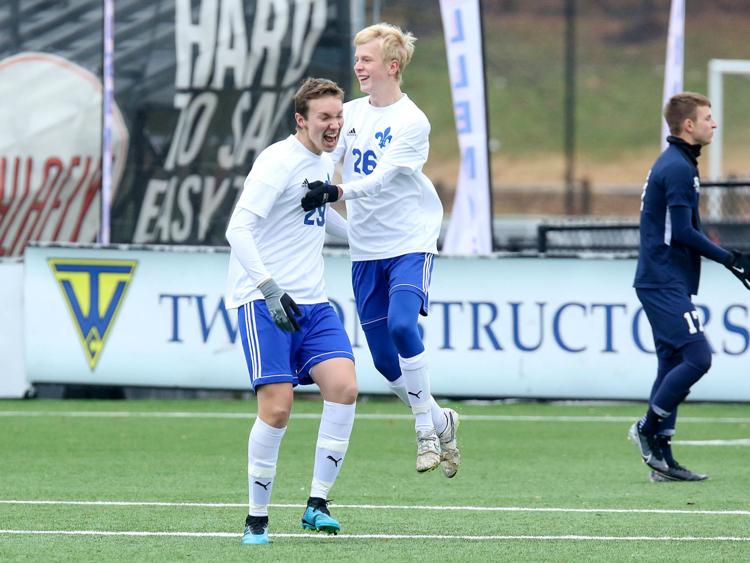 Principia vs. St. Paul Lutheran soccer