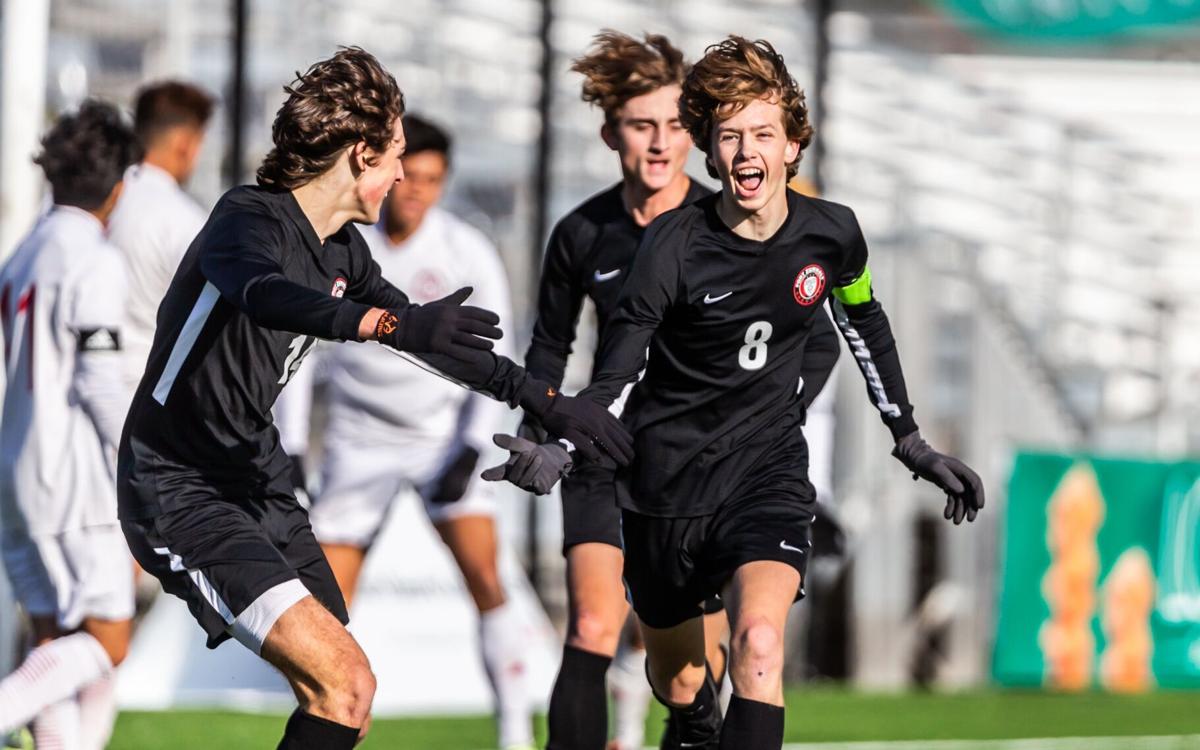 FENTON — Fort Zumwalt South's boys soccer team isn't the panicking type.
The Bulldogs, however, were concerned Friday when they fell behind in the first five minutes of their Class 3 semifinal against Van Horn at Soccer Park.
What followed was a rapid response that produced a 4-1 victory and advanced Fort Zumwalt South into its third state-championship game in the last four years. It won Class 3 state titles in 2018 and 2020.
The Bulldogs (24-3) will play Ladue (23-6-1) for the title at 1:30 p.m. Saturday. The teams have not met since Nov. 5, 2016.
"It was our best 20 minutes (of a half)," Fort Zumwalt South coach Jim Layne said. "We've played some better halves before, even offensively. But that 20 minutes was pretty special."
Senior Kobe Otano's unassisted goal put Van Horn (17-8-1) ahead 1-0 in the fifth minute. But sophomore Adam Dietiker opened the floodgates when he scored from senior Karson Gibbs to tie it at 1 in the 14th minute.
The Bulldogs then piled on, with Gibbs scoring on a penalty kick in the 22nd minute ahead of goals by senior Brendan Owens in the 27th minute, from junior Luke Rion, and senior Ryan Harvatin, unassisted, in the 38th minute.
Just like that, the game was fairly tucked away.
"It was the semifinals at state. It was obviously a business game," Gibbs said with his typical poker face. "We went out there and took care of what we needed to. Offensively, that was a really good game.
"We were very unorganized in the beginning of the game. We quickly got organized again and it worked out. We just stayed calm. Once you get down that early in the state semifinal, you can't be baffled."
Fort Zumwalt, which extended its winning streak to 14 games, outshot Van Horn 10-6 and was in such firm control of the game that Layne began substituting his starters with 22 minutes remaining.
Harvatin said he knew the Bulldogs planted a seed of doubt in the Falcons when Dietiker scored from inside the 6 into the lower-left corner.
"Right when we scored the first goal to tie it up, I knew we had the momentum going forward and we would be fine after that," he said. "The goals kept coming. It was a quality half of offense."
Van Horn coach Jesus Rodriguez said he was not disappointed in his team's effort but had no difficulty pinpointing when things started to unravel.
"We were dominating the game until the first two goals, but we gave motivation to Fort Zumwalt South," Rodriguez said. "They came at us and we didn't have an answer. I wish it was like football and you could call a timeout so we could make adjustments. It's unfortunate we couldn't make those adjustments until the second half."
Van Horn will play Glendale for third place at noon Saturday.
Layne had seen video on Van Horn and knew the Falcons had some speed and skill on the forward line and in the midfield.
Bulldogs players were made aware of it, yet Van Horn grabbed its lead on Otano's breakaway goal before the fans had settled into their seats.
"It took us some time to get organized," Layne said. "Once we did that, we were fine. But they caught us in the first five minutes. The last thing you want to do is get behind and get behind that early. But with this group, they're just so experienced. They've played from behind before.
"We knew going into it that we were going to get many chances. It was just making sure we put one away. We went on fire there. We got it right back and kept going at them. We ended up scoring four goals in the first half and that's all we needed."
Layne expects a struggle against Ladue, a quick, athletic team that also rallied from a 1-0 deficit to post its 2-1 win over Glendale.
"In my opinion, Ladue is more of a direct team," Layne said. "They're going to look to play the ball over the top and get their fast guys to run forward. In the second half against Glendale, there were four guys standing up top. So we're going to have to make sure we do our due diligence on keeping our backfield very balanced. If we can come out and stay composed, we can get into our rhythm and do what we do best."
Class 3 boys soccer state semifinal: Fort Zumwalt South 4, Van Horn 1
Class 3 boys soccer state semifinal: Fort Zumwalt South 4, Van Horn 1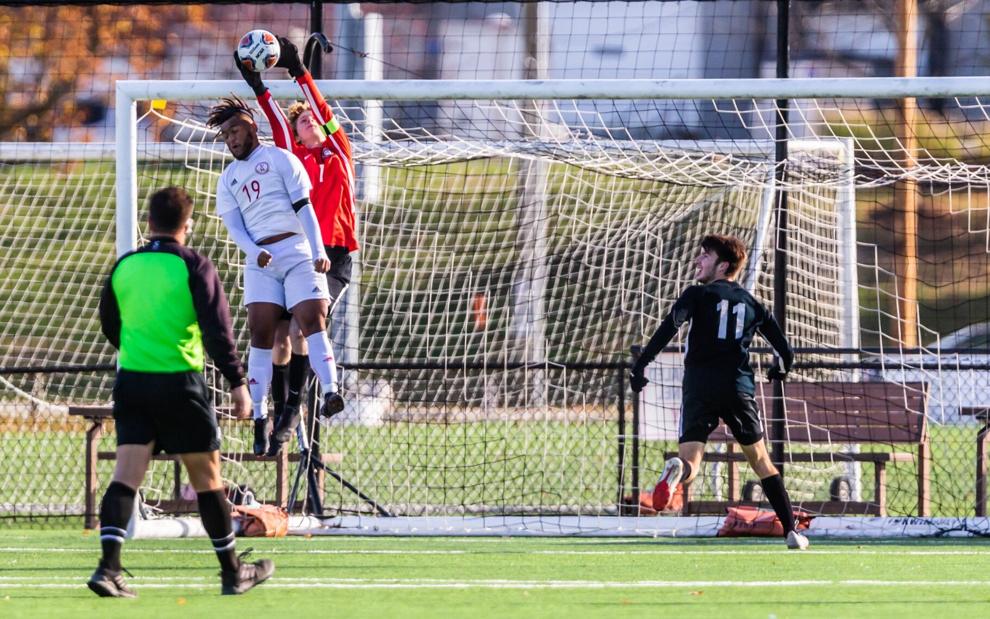 Class 3 boys soccer state semifinal: Fort Zumwalt South 4, Van Horn 1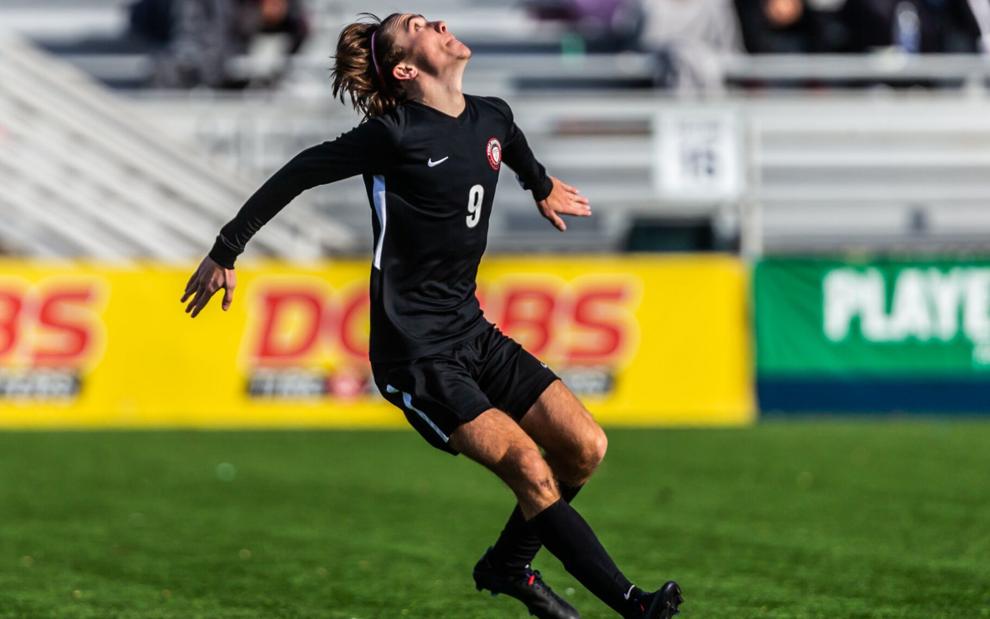 Class 3 boys soccer state semifinal: Fort Zumwalt South 4, Van Horn 1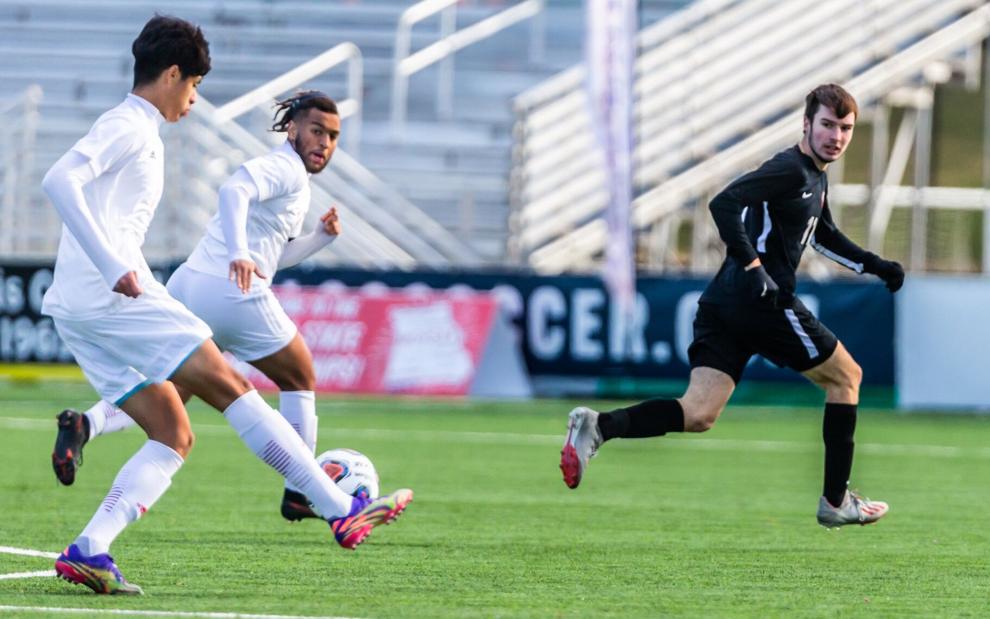 Class 3 boys soccer state semifinal: Fort Zumwalt South 4, Van Horn 1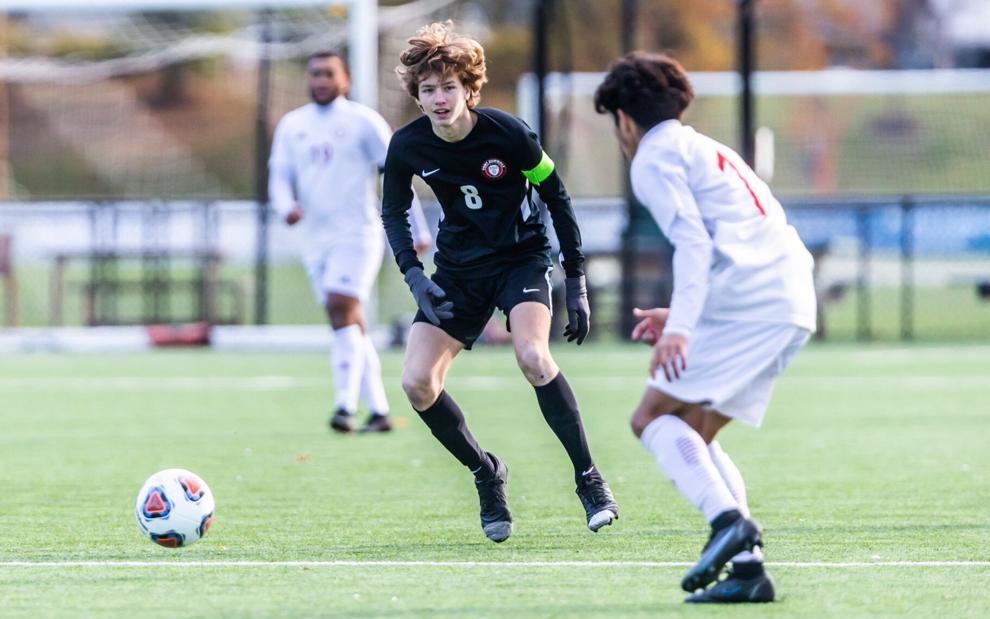 Class 3 boys soccer state semifinal: Fort Zumwalt South 4, Van Horn 1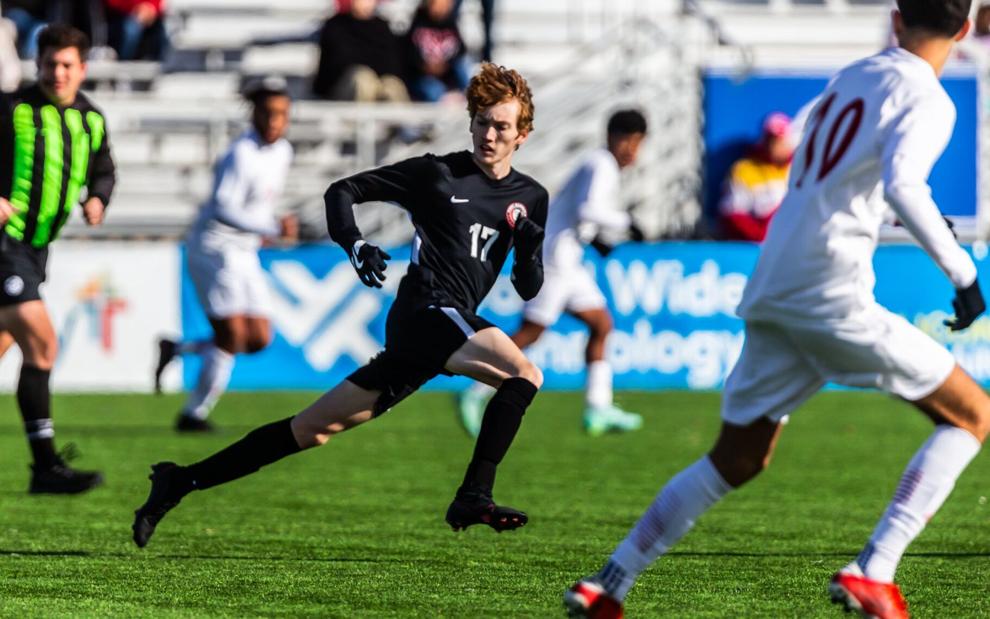 Class 3 boys soccer state semifinal: Fort Zumwalt South 4, Van Horn 1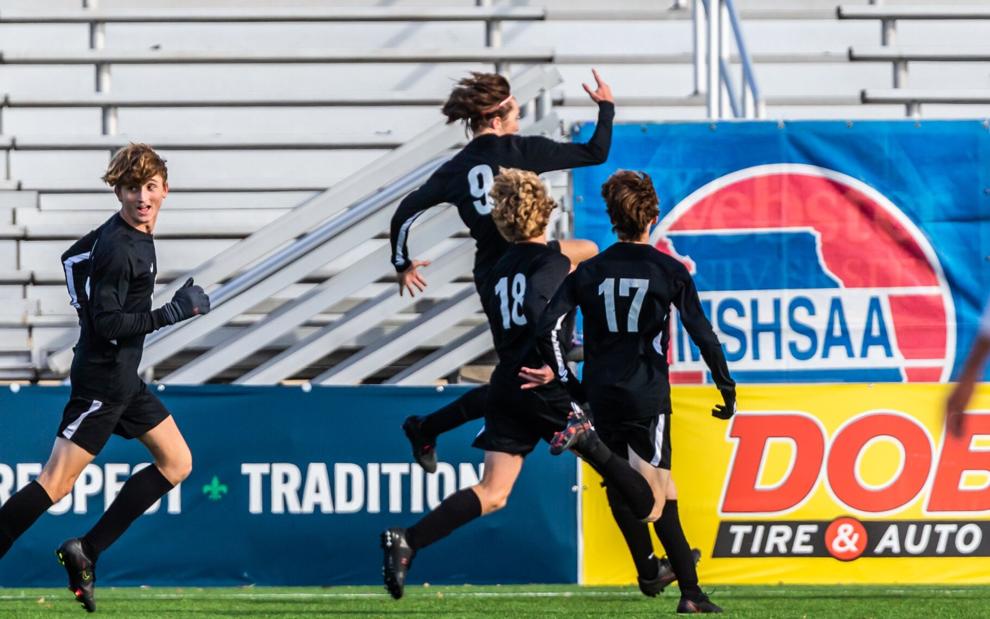 Class 3 boys soccer state semifinal: Fort Zumwalt South 4, Van Horn 1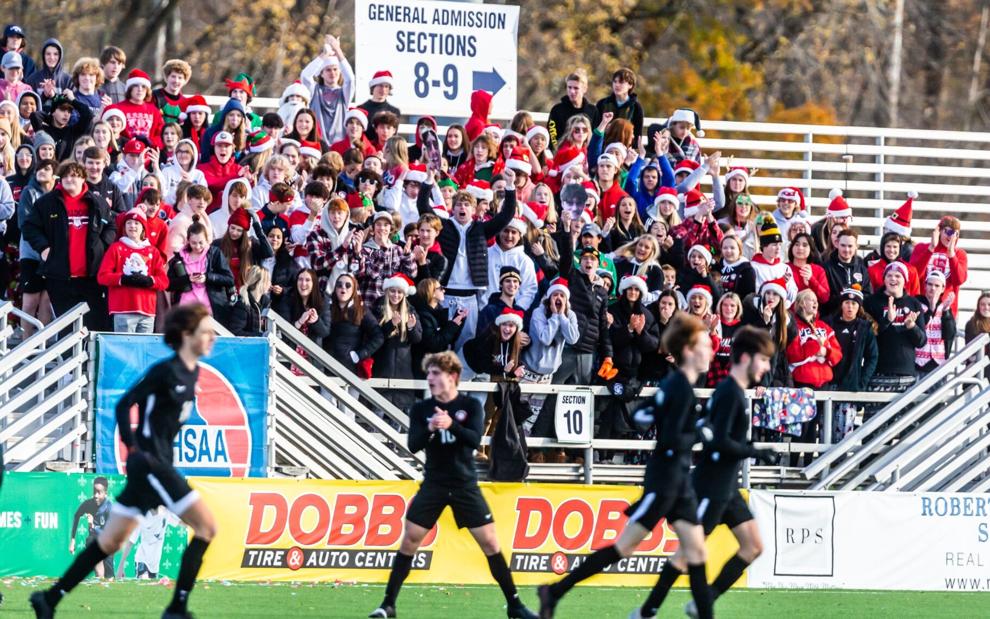 Class 3 boys soccer state semifinal: Fort Zumwalt South 4, Van Horn 1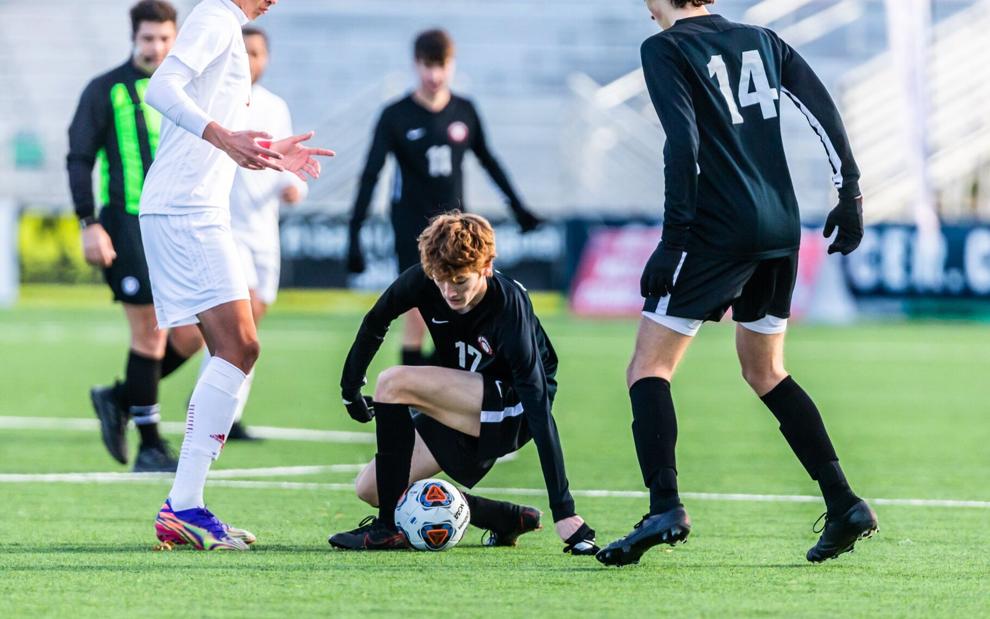 Class 3 boys soccer state semifinal: Fort Zumwalt South 4, Van Horn 1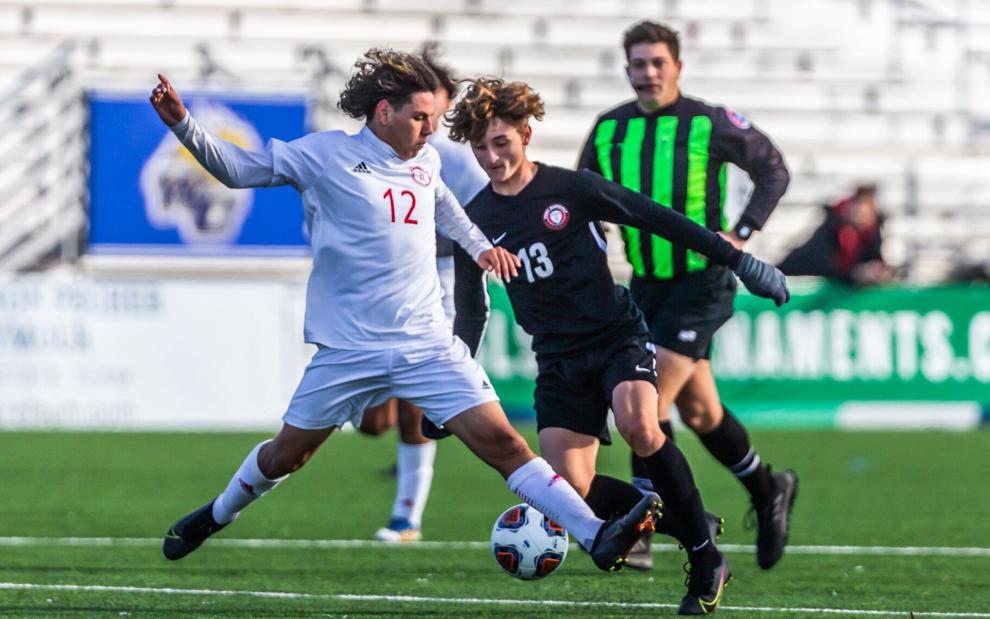 Class 3 boys soccer state semifinal: Fort Zumwalt South 4, Van Horn 1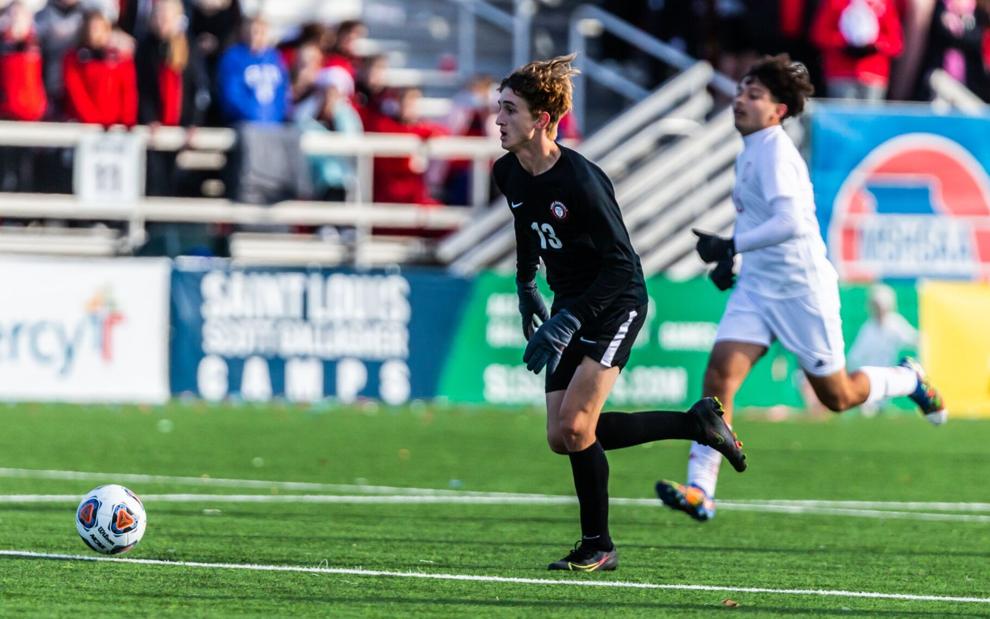 Class 3 boys soccer state semifinal: Fort Zumwalt South 4, Van Horn 1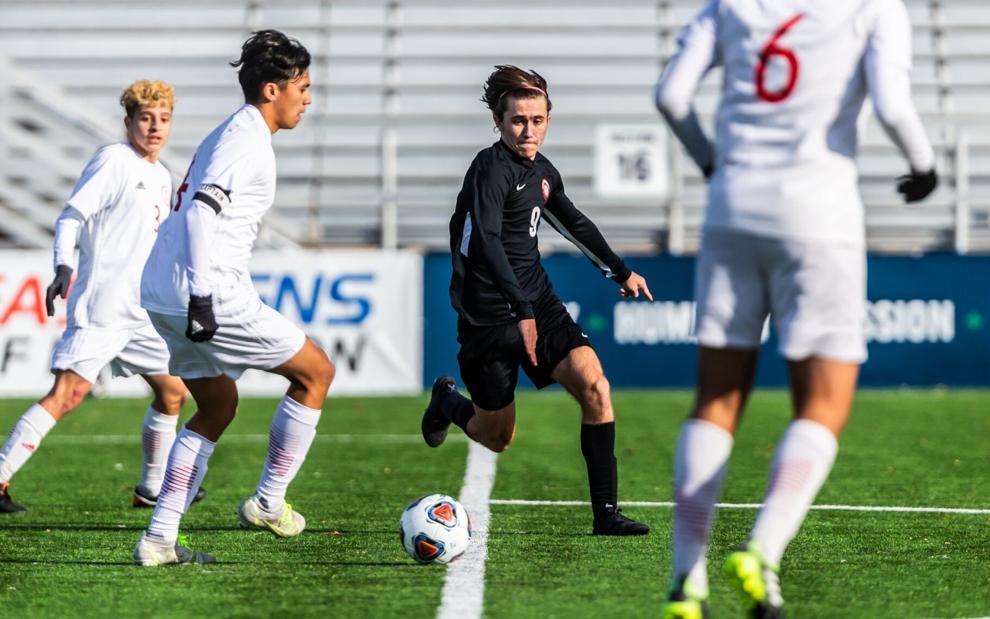 Class 3 boys soccer state semifinal: Fort Zumwalt South 4, Van Horn 1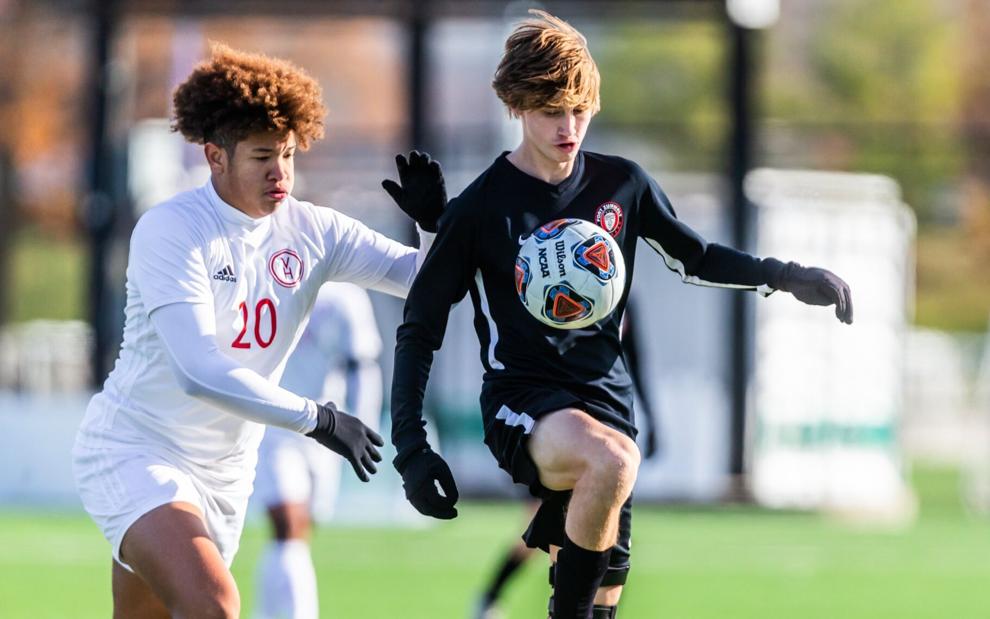 Class 3 boys soccer state semifinal: Fort Zumwalt South 4, Van Horn 1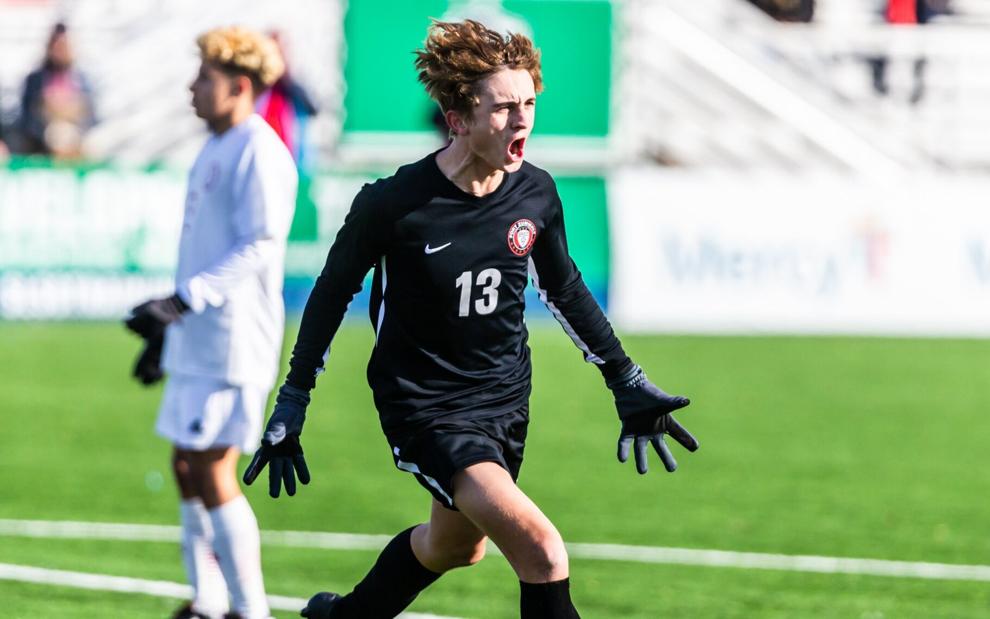 Class 3 boys soccer state semifinal: Fort Zumwalt South 4, Van Horn 1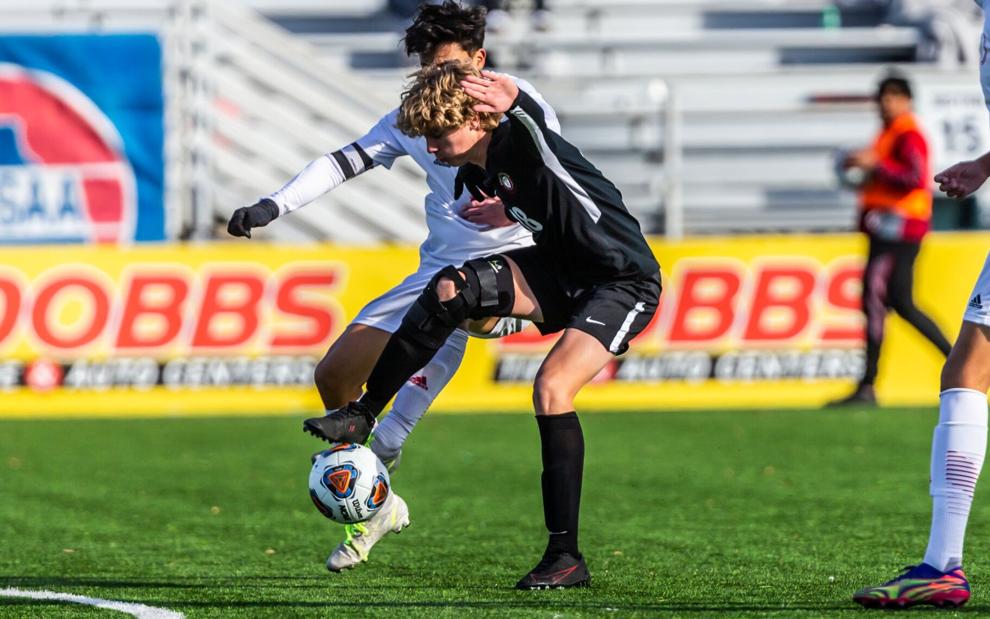 Class 3 boys soccer state semifinal: Fort Zumwalt South 4, Van Horn 1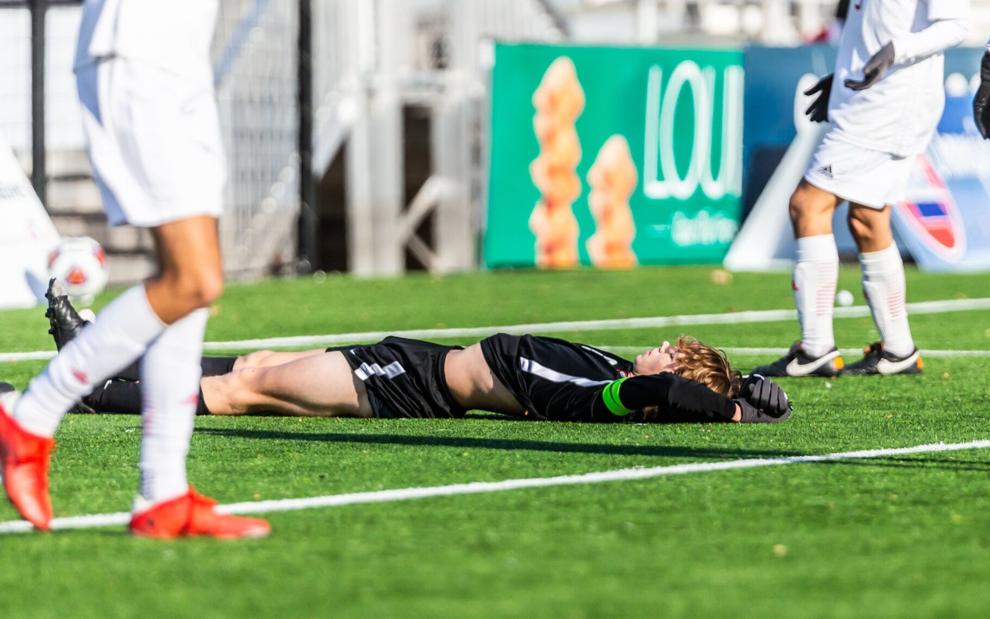 Class 3 boys soccer state semifinal: Fort Zumwalt South 4, Van Horn 1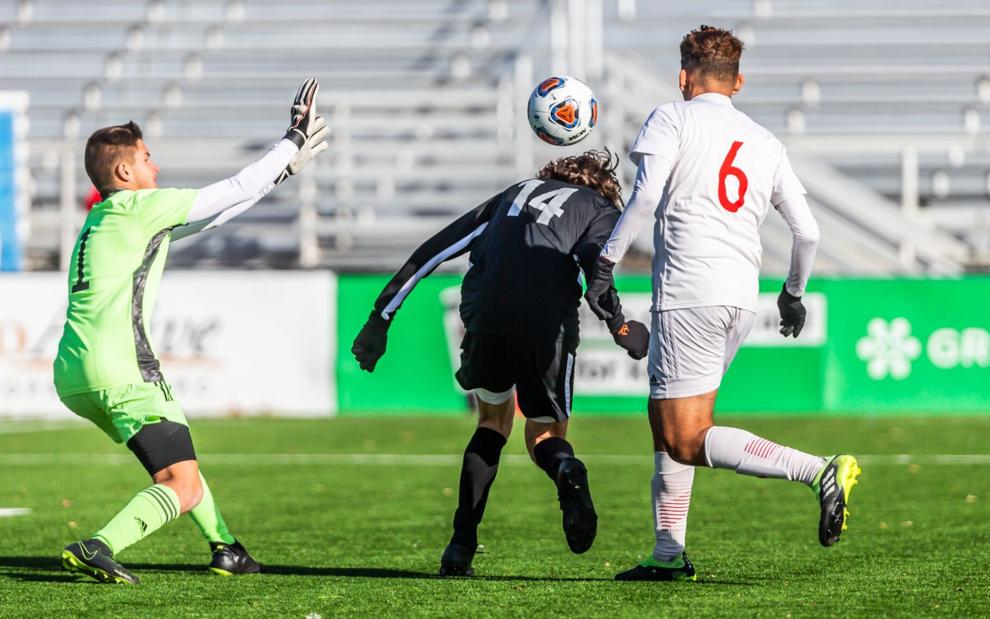 Class 3 boys soccer state semifinal: Fort Zumwalt South 4, Van Horn 1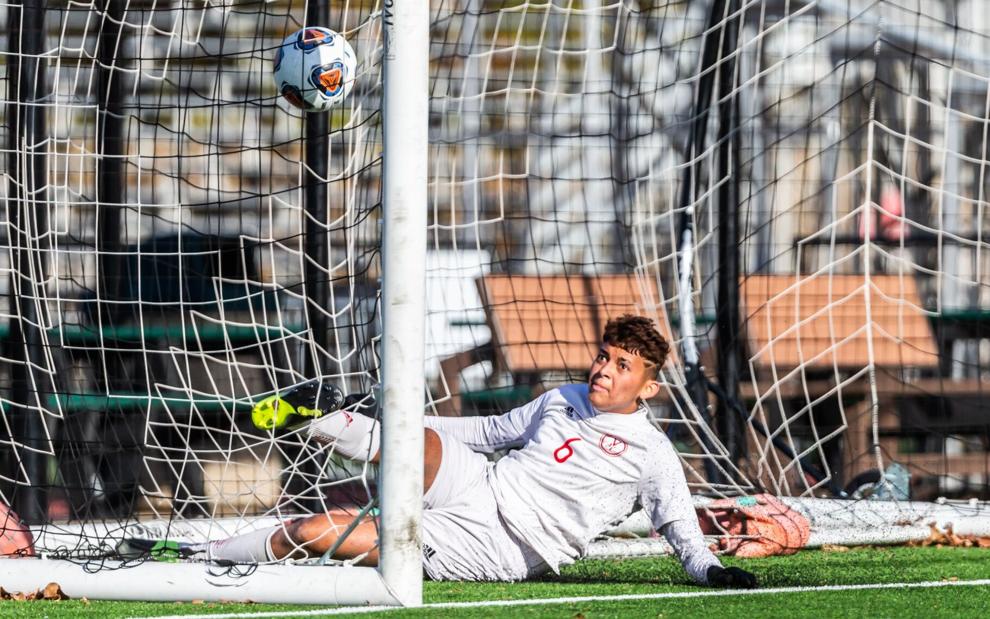 Class 3 boys soccer state semifinal: Fort Zumwalt South 4, Van Horn 1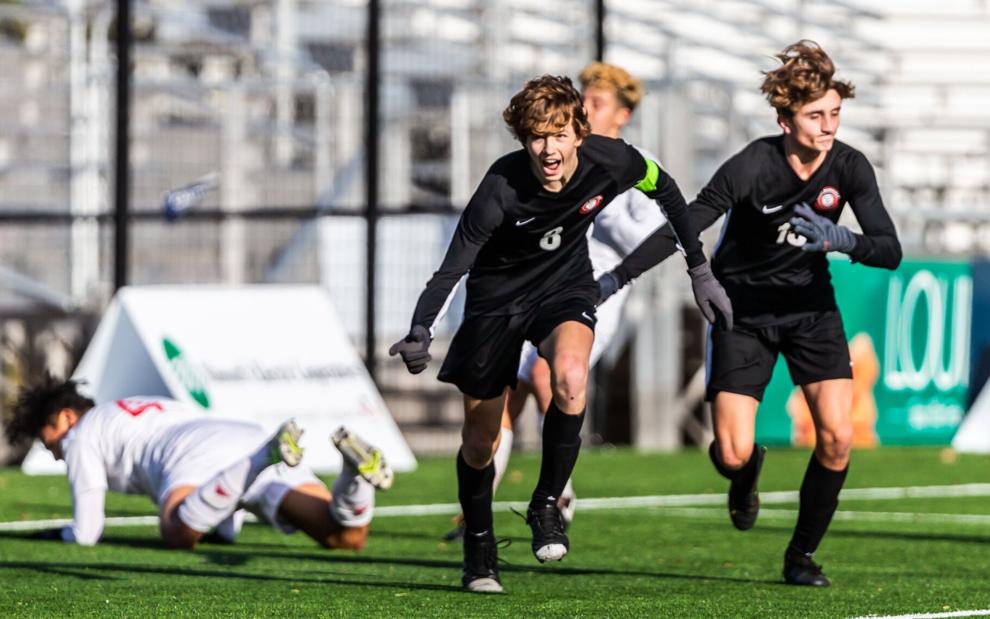 Class 3 boys soccer state semifinal: Fort Zumwalt South 4, Van Horn 1