LAKE SAINT LOUIS — Will Nicholson wasn't tested much, but he came up huge when it counted.
The St. Dominic junior goalkeeper made a diving save in the second shot of penalty kicks — the only non-goal of the five-shot PK round — to lead the Crusaders to a 1-0 win over Liberty in the Class 3 District 7 boys soccer championship Tuesday night at Liberty.
"In PKs, I just felt real confident," Nicholson said. "Usually in games we play, I'm getting multiple shots. So, I just had to stay in the game and dial in and focus."
St. Dominic (9-13) advanced to host a Class 3 sectional game Nov. 12. The Crusaders will face the winner of Wednesday's District 8 final between Washington (8-16-3) and Rolla (16-7-1).
"We're looking forward to that game, whoever we meet," St. Dominic coach Greg Koeller said. "We're glad to be on our home pitch and we'll see what we can do."
The district title was the 27th in the storied history of St. Dominic boys soccer. The Crusaders are back in the state tournament bracket after missing out last season for the first time in six years and second time in 13 years.
"It's great because last year was a real bummer," St. Dominic junior midfielder Gavin Kalish, who netted the game-winning goal in PKs. "We're starting a new postseason and to get the district title back is a great feeling."
Liberty (15-8-2) fell to 0-4 all-time against St. Dominic with each loss coming in a district final.
The Eagles lost to the Crusaders in 2015, 2016 and 2017 before finally breaking through and winning their first district last year when St. Dominic was assigned a different district.
"It's a crappy way to end the game, but otherwise we could have been playing all night," Liberty coach Abe Raziq said. "When it goes to PKs, it's like a roll of the dice. Somebody's got to win and unfortunately it wasn't us."
Liberty's Meyer Fensterman and St. Dominic's Nate Grewe each scored on their team's first penalty kick before Eagles leading scorer Grant Hennessy stepped up for his shot. He hit a hard shot, but Nicholson was ready for it, making a dazzling diving save to his left.
"Will made a great save," Koeller said. "We practice them a lot and he's got quick reflexes. He was right on top of that one."
Michael Holliday, Brennon Schulz and Phillip Hartenbach followed with goals for the Crusaders, while Blaine King, Parker Kessler and Paul Valenti converted for the Eagles to make it a 4-4 round heading to the last St. Dominic kicker.
Kalish stepped in to take the shot and left no doubt by ripping a shot to the right of diving Liberty keeper Patrick O'Day to set off a wild celebration in which Kalish's jersey came off on a chilly night.
"It was the best feeling ever, honestly. It was an indescribable feeling," Kalish said. "I told everyone I wanted to take it. Coach was a little iffy, but I said I wanted it. I told all my friends before that I wasn't losing this game. So, I stepped up and I buried it."
Nicholson wasn't tested much in the 80-minute regulation or the two 15-minute sudden-death overtime periods, but the Eagles had the best chance during that time period when Gordo Garcia's header rang off the crossbar off a corner kick by Kessler with six minutes left in regulation.
"Parker hit that kick and I thought that was a goal. It was that close," Raziq said. "Whoever would have scored, I think they would have held on."
Neither team had a top-notch opportunity in the first half.
St. Dominic's best chances came when Cole Pardo and Grewe sent shots just wide nearly five minutes apart. Liberty's only decent chance came when Valenti got his foot on a free kick sent into the box, but his flick-on shot went right to Nicholson.
The Eagles picked up a pair of yellow cards in the first 40 minutes.
Valenti got the first one when he got his foot up a little too high on a loose ball and connected with the face of St. Dominic's Malik Maroney, who was taken to the hospital.
"He had a split lip that was pretty bad," Koeller said. "He's one of our top backs and he was playing great. Losing him kind of spurred the guys on a little bit, but it was also emotional and it kind of drains them at the same time. He sent a message to the boys at halftime, so we won it for him."
Tyler King then got carded when he tripped Tanner King about five feet outside the box, but nothing came of the ensuing free kick that easily went to O'Day, who had a solid game in defeat.
"It hurts because I thought we played well," Raziq said. "Congrats to Dominic for winning. I think they know they had a serious battle. It's just disappointing to have the feeling we have right now. We played well enough to win, but the bottom line is we didn't."
Liberty vs. St. Dominic soccer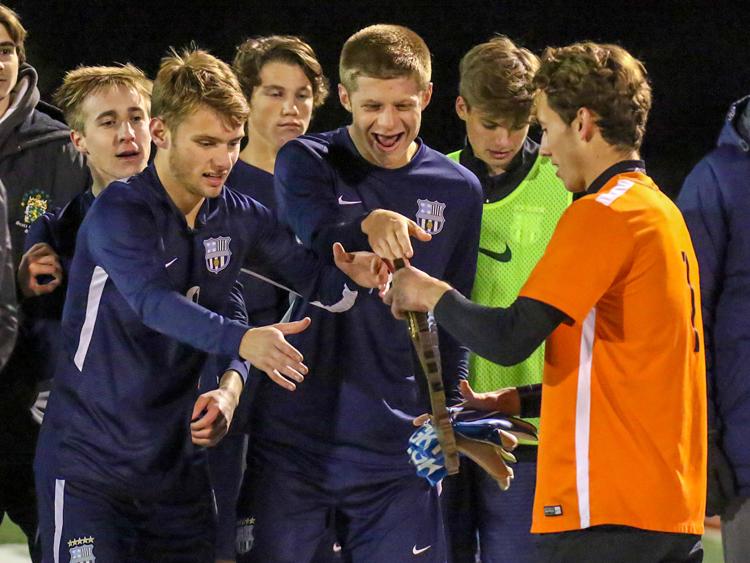 Liberty vs. St. Dominic soccer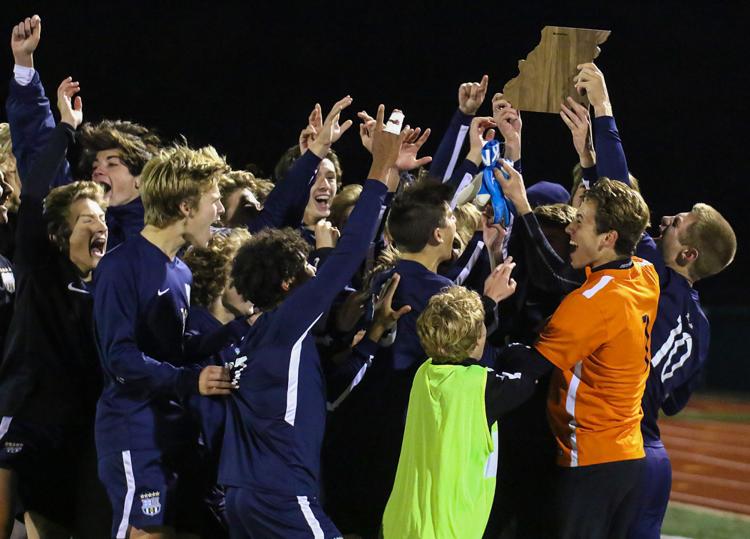 Liberty vs. St. Dominic soccer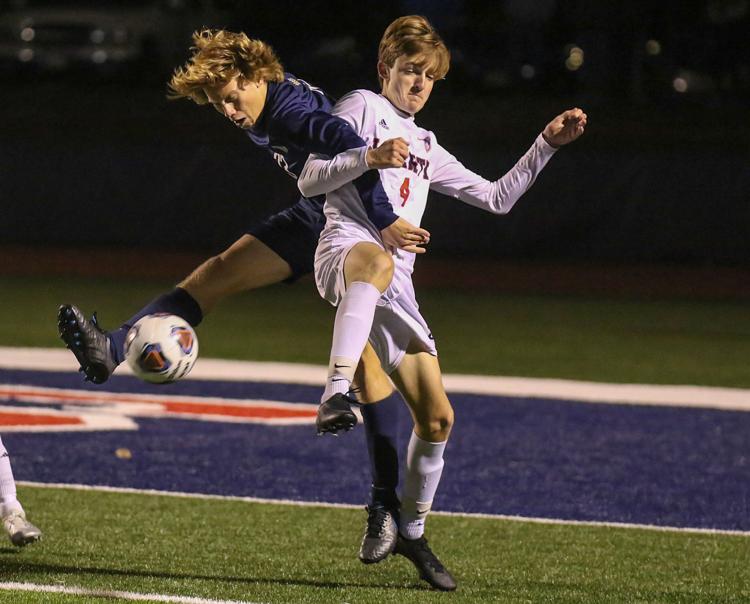 Liberty vs. St. Dominic soccer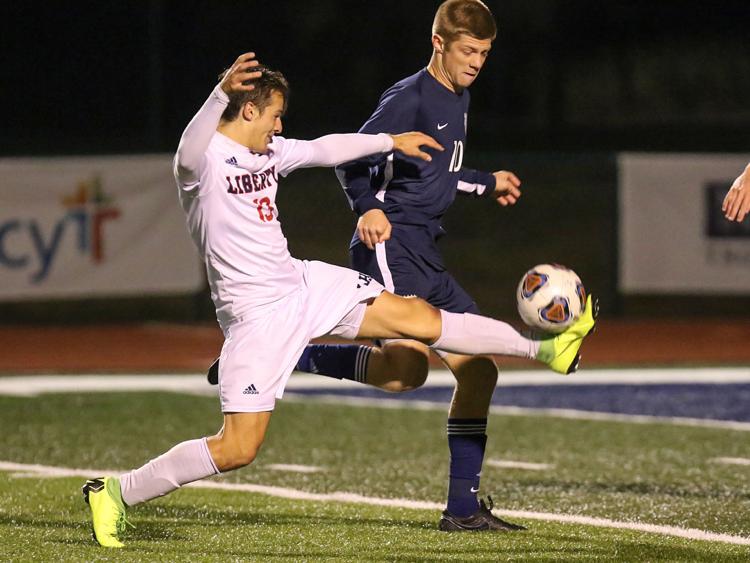 Liberty vs. St. Dominic soccer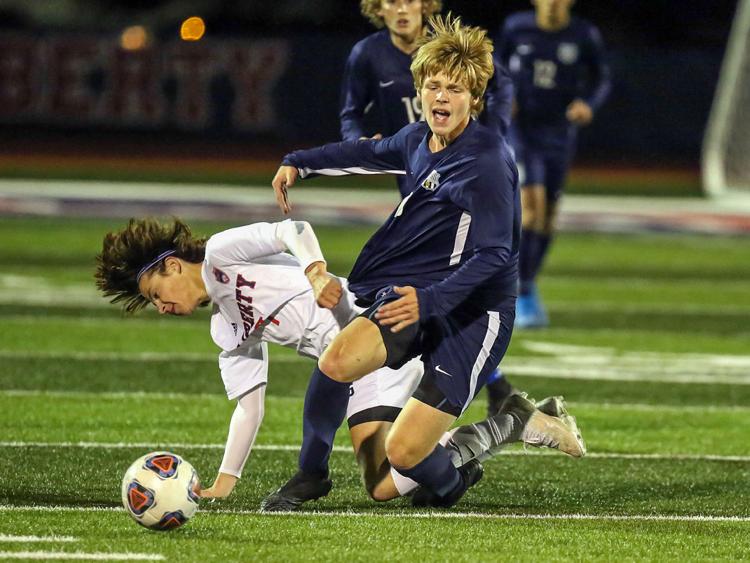 Liberty vs. St. Dominic soccer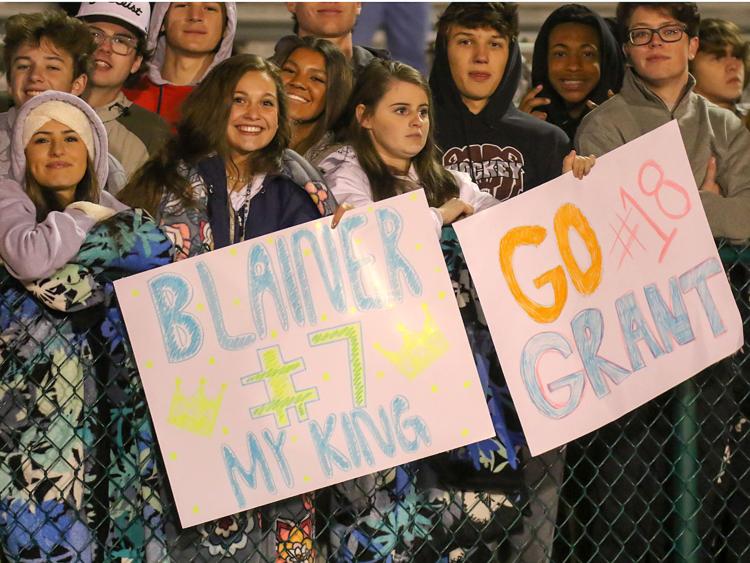 Liberty vs. St. Dominic soccer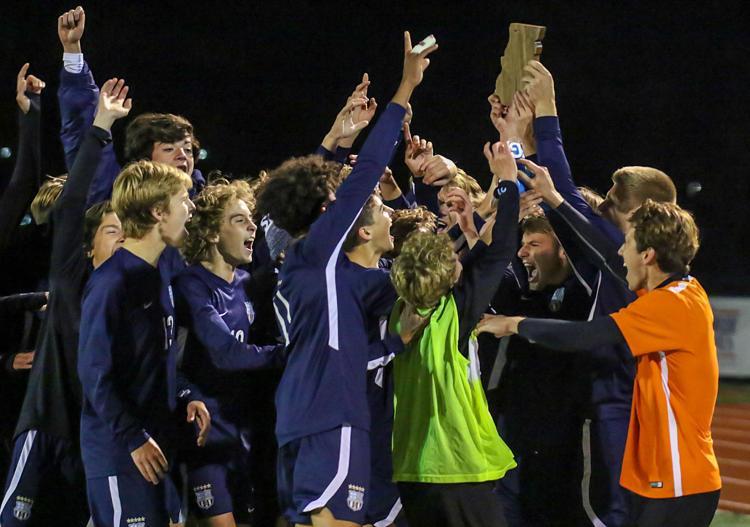 Liberty vs. St. Dominic soccer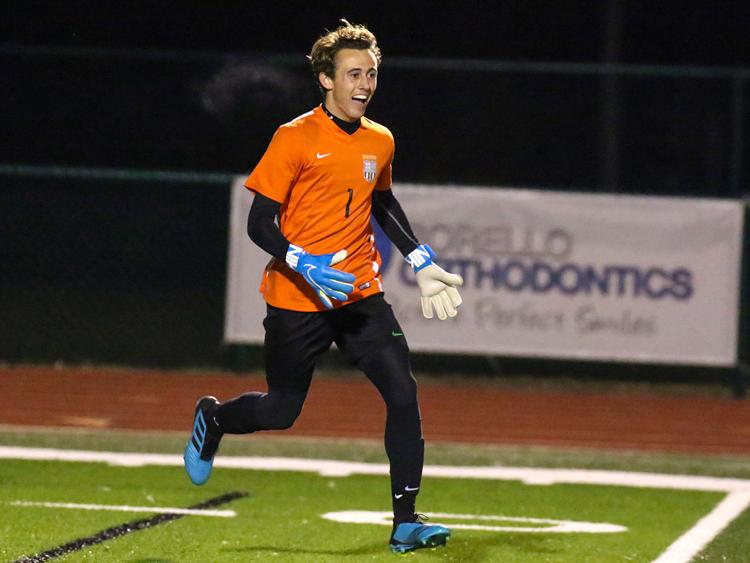 Liberty vs. St. Dominic soccer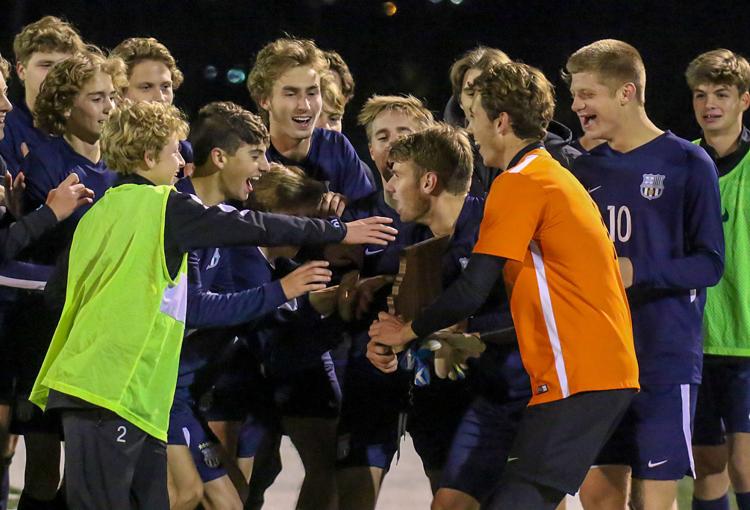 Liberty vs. St. Dominic soccer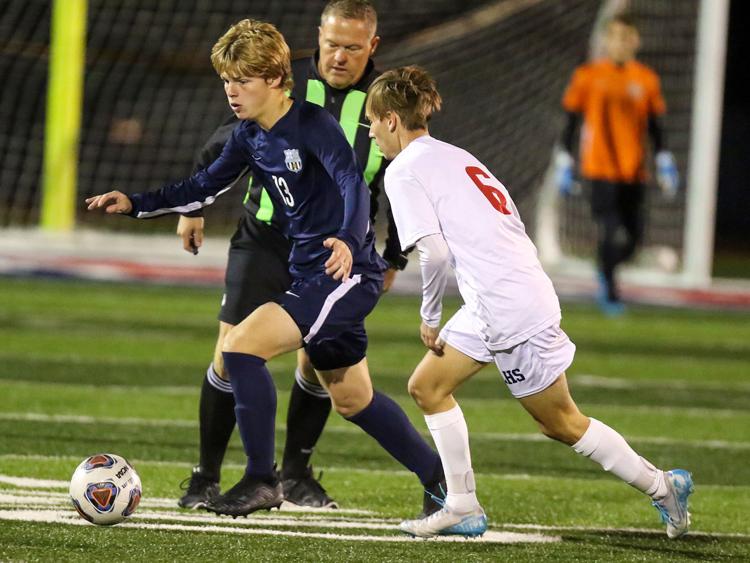 Liberty vs. St. Dominic soccer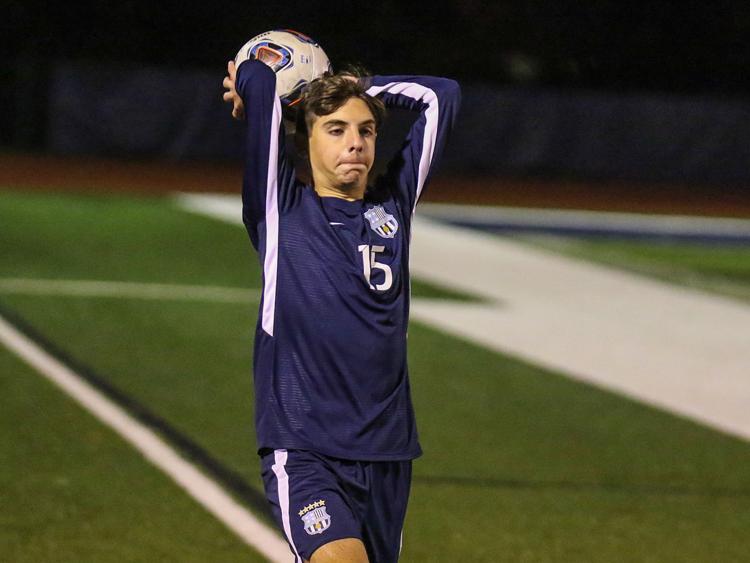 Liberty vs. St. Dominic soccer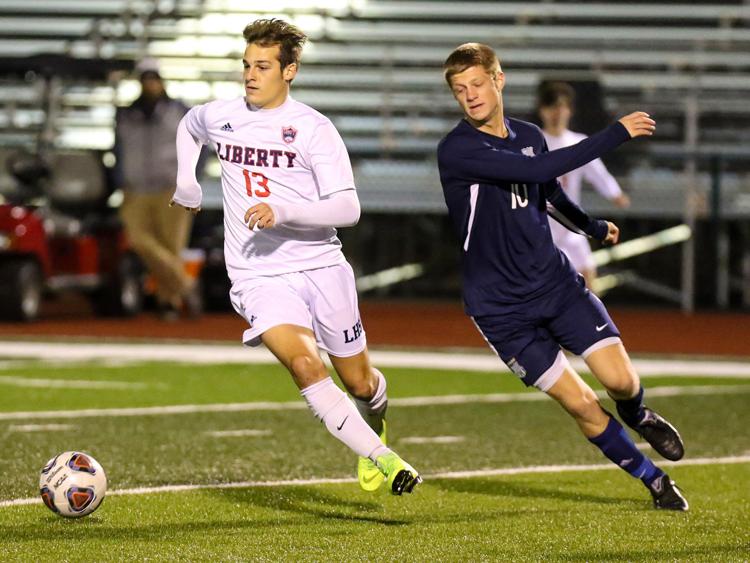 Liberty vs. St. Dominic soccer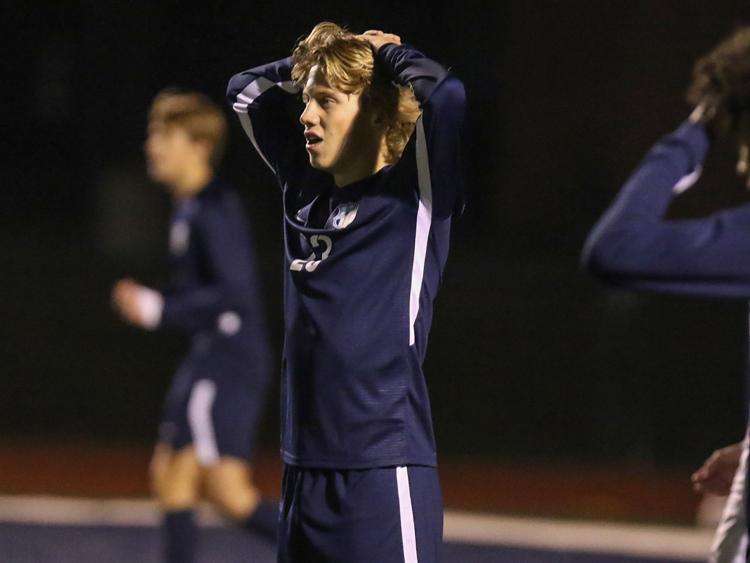 Liberty vs. St. Dominic soccer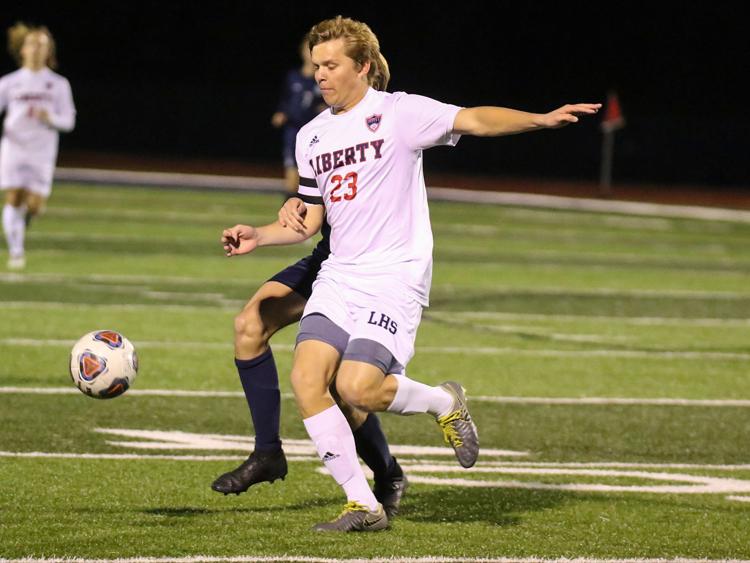 Liberty vs. St. Dominic soccer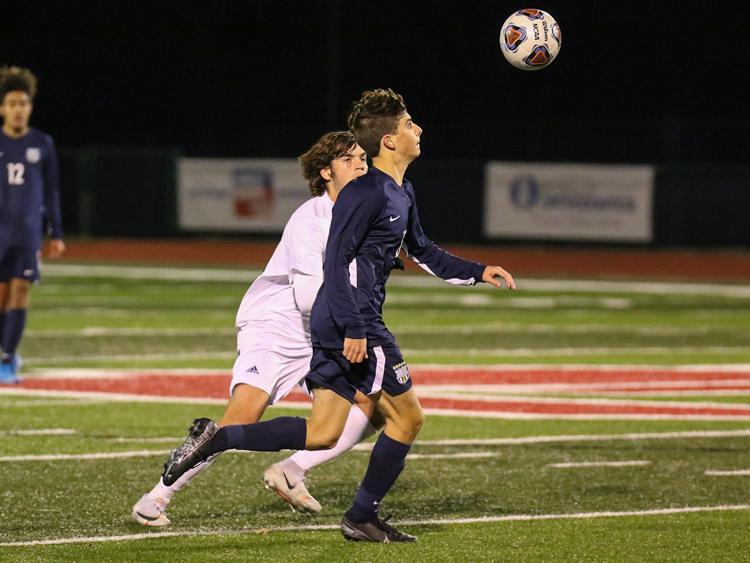 Liberty vs. St. Dominic soccer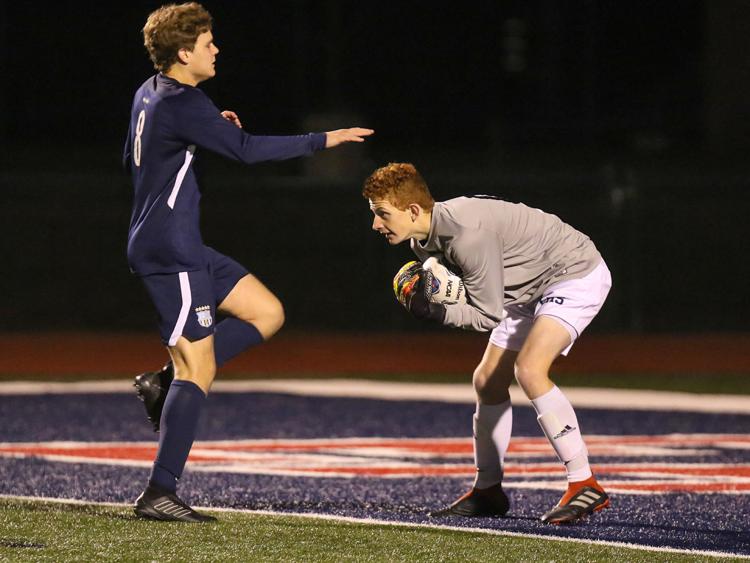 Liberty vs. St. Dominic soccer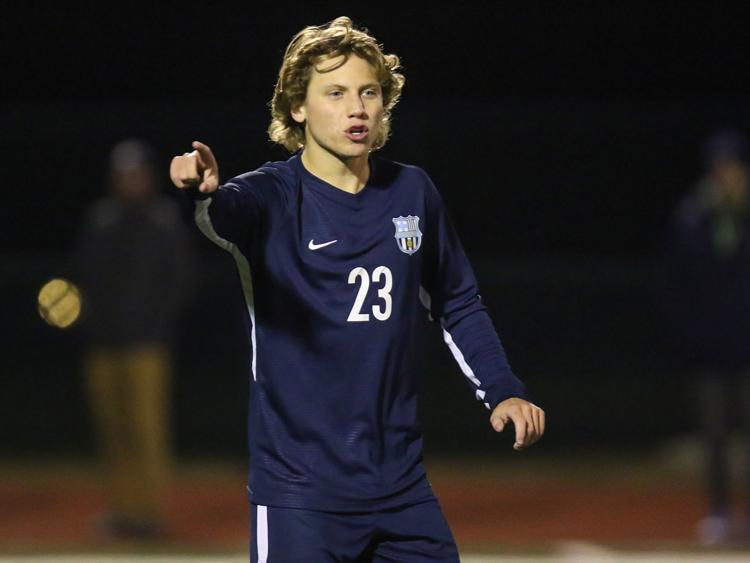 Liberty vs. St. Dominic soccer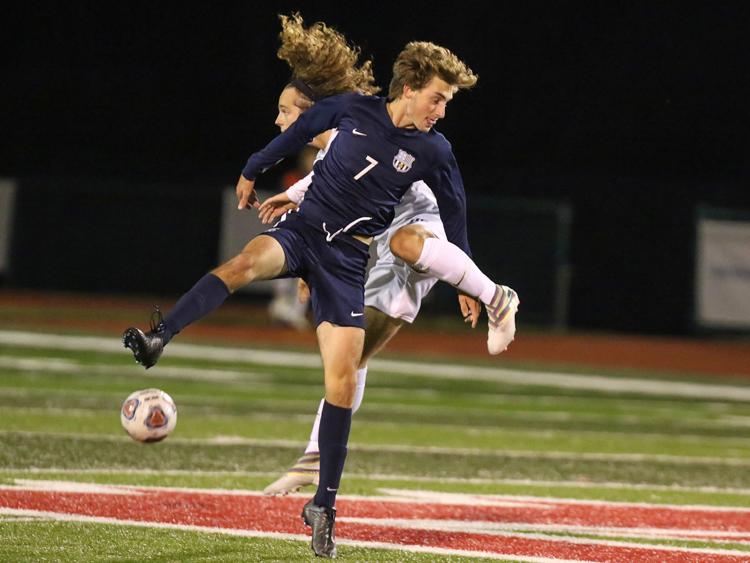 Liberty vs. St. Dominic soccer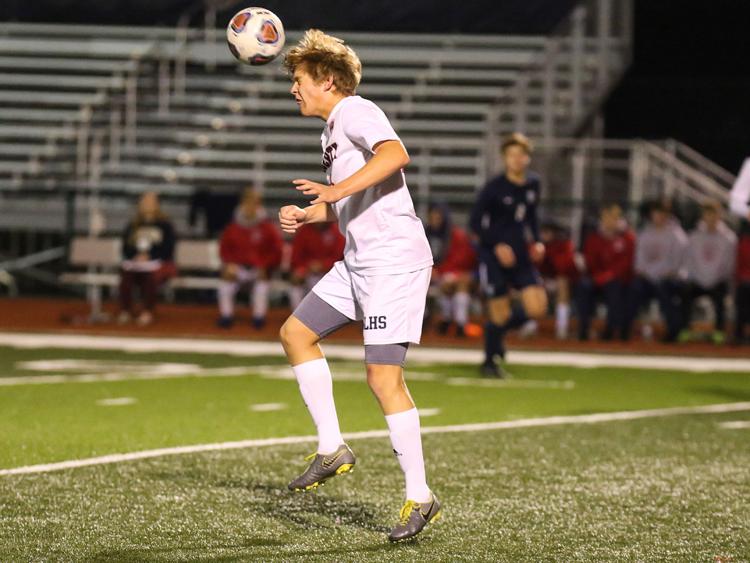 Liberty vs. St. Dominic soccer