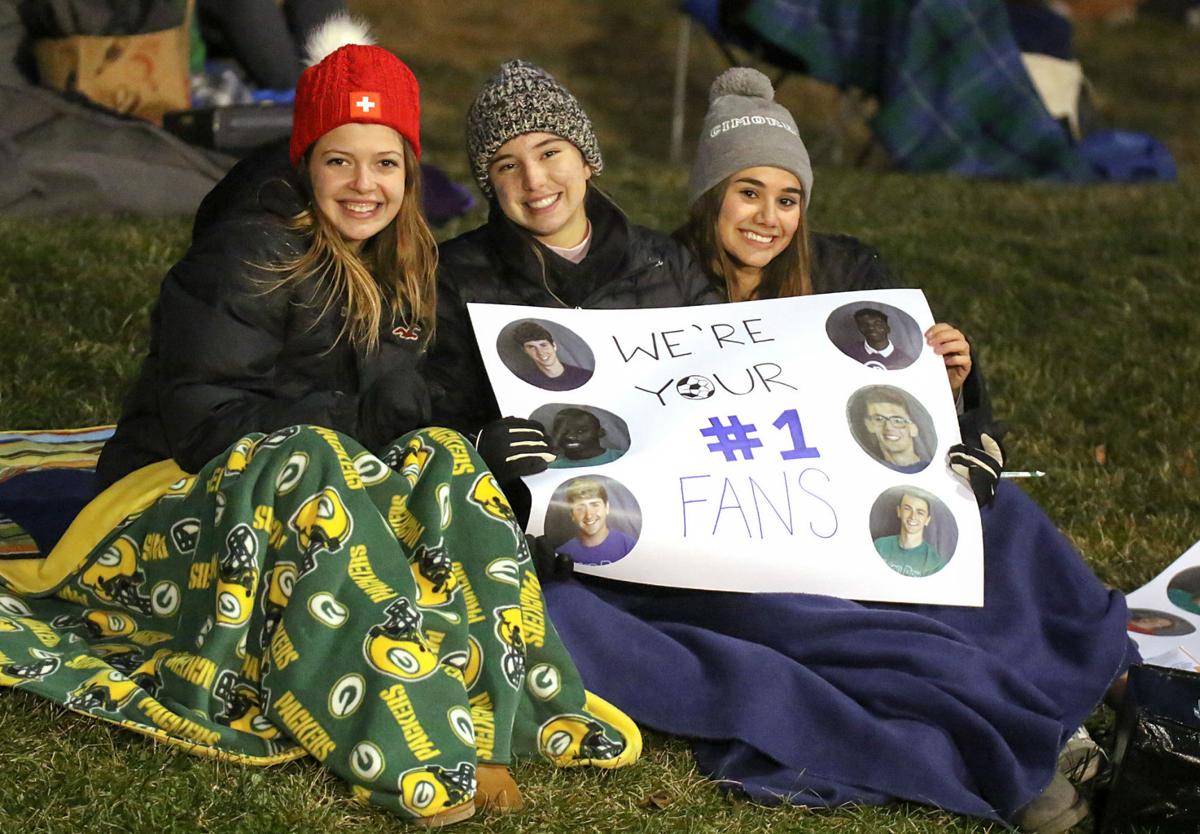 Johannes Keller helped the Principia boys soccer team finish second in Class 1 last season, but the senior hasn't been able to get on the pitch to help the effort to improve that showing.
Because of his birth date — May 3, 2000 — Keller is too old under MSHSAA rules to play even though he is in his final year at the school.
Still, Keller — who hails from Bleckede, Germany, just outside of Hamburg — is doing his best to help the Panthers (10-11) as they prepare to play Tolton (10-10) at 10 a.m. Friday at Soccer Park in a Class 1 state semifinal.
"Playing in the state final was the highlight of my time in high school," Keller said. "Not being allowed to play my senior year was extremely difficult and caused mixed emotions. I was upset and felt treated unfair, but the team has not treated me any different. Principia soccer isn't just a team, it is a family. All the boys treat each other like brothers with no exceptions. I'm just as much of a teammate and brother this year than I was last year, just with a new title. Instead of right back, I'm a manager, which is not a downgrade at all."
Principia coach Nigel Marples said Keller has been a positive influence from the sideline.
Marples said Keller's perspective is extremely helpful, as well.
"He's been at every training session all year, he trains with the team," Marples said. "He's a voice of experience for the team. He's worked hard to help them understand the process and what it takes to go through this and be ready for state."
Keller said that he's been willing to do whatever has been asked of him this season. Moreover, he gets to feel like one of the guys and can help the Panthers succeed in a variety of differing ways.
Just being a sounding board for players who didn't have state experience from last season is something he has to offer.
"Besides our three excellent captains this year, I believe that I have a leadership position in the team as well," Keller said. "I help the guys out whenever I can with little things, like collecting gear after games and practices or more impactful things like supporting them through their games and practices, especially when they feel treated unfair, almost like emotional support for the team. I think I'm well respected by the guys due to my commitment to the team. I believe that I've made a difference for the guys throughout our season."
Principia has been led this season by senior forward Diego Alas (seven goals, five assists) and junior defender Cade Pecheck (6, 5).
On Friday, the Panthers will aim to make a return to the Class 1 state title game, where they fell to Barstow in penalty kicks last season.
Principia is in a state semifinal for the third time. Principia won the Class 1 championship in 2015.
"This season has been a collective effort as we've had great things come from a number of players," Marples said. "We really do look for that to continue."
STLHighSchoolSports.com is the most comprehensive source of stats, scores and stories from any and all area high schools.