CHATHAM — Colton Clark and the rest of his teammates have been in search of trophies all season. 
A senior midfielder for the Triad soccer team, Clark was looking for a unique piece of hardware to add to the collection after the Knights rolled to a 3-1 victory over Morton in the Class 2A Chatham Glenwood Super-Sectional final Tuesday.
"We want the box. We've got to get the box. Where's the box?" the Knights shouted from their post-game huddle.
After a moment or two, a small cardboard box was front-and-center as Triad posed with two coveted trophies.
"It's the box that the super-sectional plaque comes in and we've taken pictures with the box each round as sort of a little extra-special accolade," Clark said. "We got it in regionals and we saw it again in sectionals, and here. We see it as a funny trophy."
Triad (22-2-3) advanced to face Crystal Lake South (19-4-4) in a semifinal at 1 p.m. Friday at Hoffman Estates High School.
The Knights were the clear aggressor, putting Morton (24-3-1) on its heels early.
Michael Tentis put them up for good with a goal in the 35th minute. The senior ripped a shot from 20 yards that landed just inside the left post. Clark added another tally just over two minutes later for a 2-0 cushion at halftime. 
"It felt great to get a lead, knowing that we could hold it down in the back like we have all season," Tentis said. "We've seen film and we knew the middle was going to be open - so I knew I had a chance and I had to take it."
Thrust into position due to an injury, Morton freshman goalkeeper Sox Short was put to work by Triad.
"We had a good practice yesterday and we watched film on them, we felt we could put pressure on them in the back and we could attack," Triad coach Jim Jackson said. "We were a little shaky at times, but it's been 10 years since we've been here. We hung in there."
Tentis added his second goal with 24 minutes to play. It was the senior's fourth multi-goal game of the season and 14th overall.
Morton junior midfielder Blake Gibson scored with 15 minutes left before the Knights ran out the clock and celebrated their first trip to the final four since they took third in 2009.
"We've all worked so hard to get back there," Tentis said. "There's a reason why this group is giving up (less than half a goal per game) this season. These guys all work. We've wanted this state trip our whole time here and now we have it. This is amazing."
Sophomore David DuPont picked up his 21st win of the season in goal. 
"These guys have talked about it all season and I've tried to (temper that)," Jackson said. "But they're here now and ready to give it everything to keep winning until they reach their ultimate goal."
Class 2A Chatham Glenwood Super-Sectional: Triad 3, Morton 1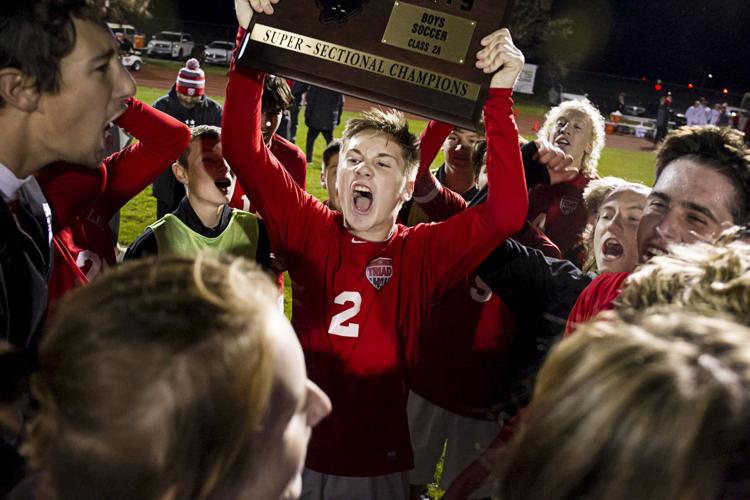 Class 2A Chatham Glenwood Super-Sectional: Triad 3, Morton 1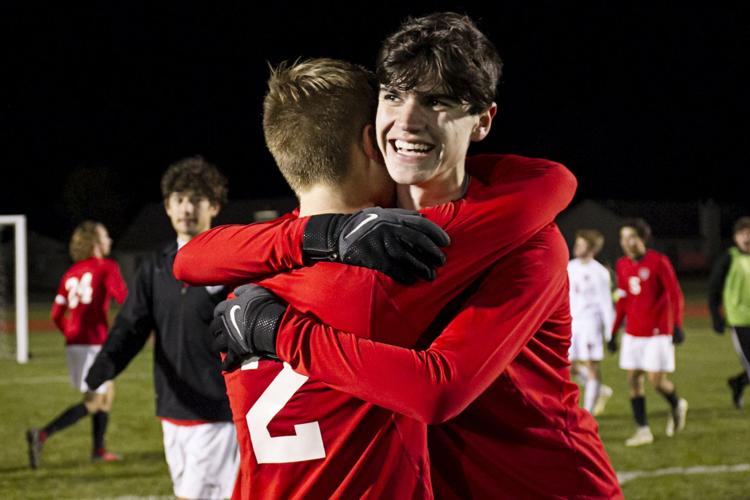 Class 2A Chatham Glenwood Super-Sectional: Triad 3, Morton 1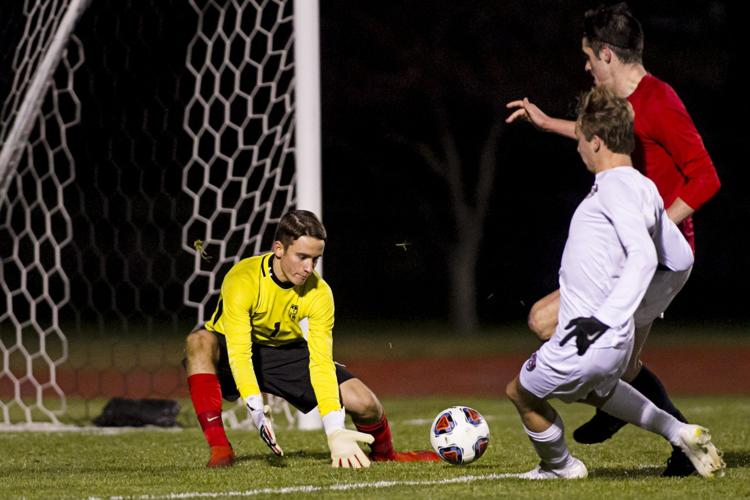 Class 2A Chatham Glenwood Super-Sectional: Triad 3, Morton 1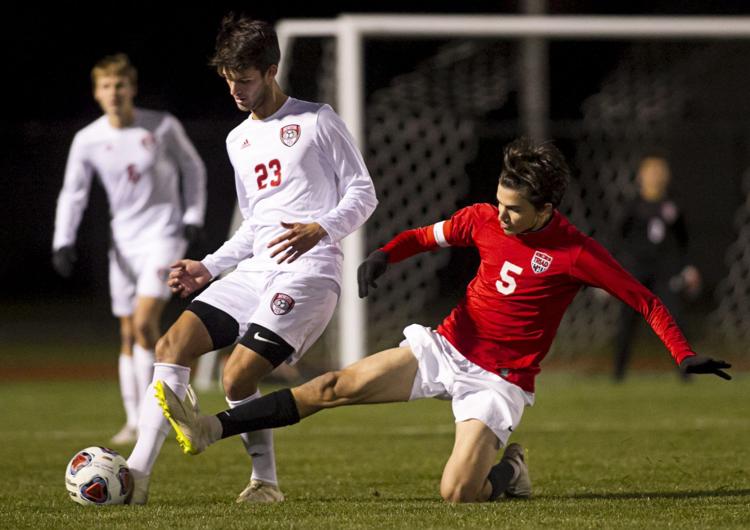 Class 2A Chatham Glenwood Super-Sectional: Triad 3, Morton 1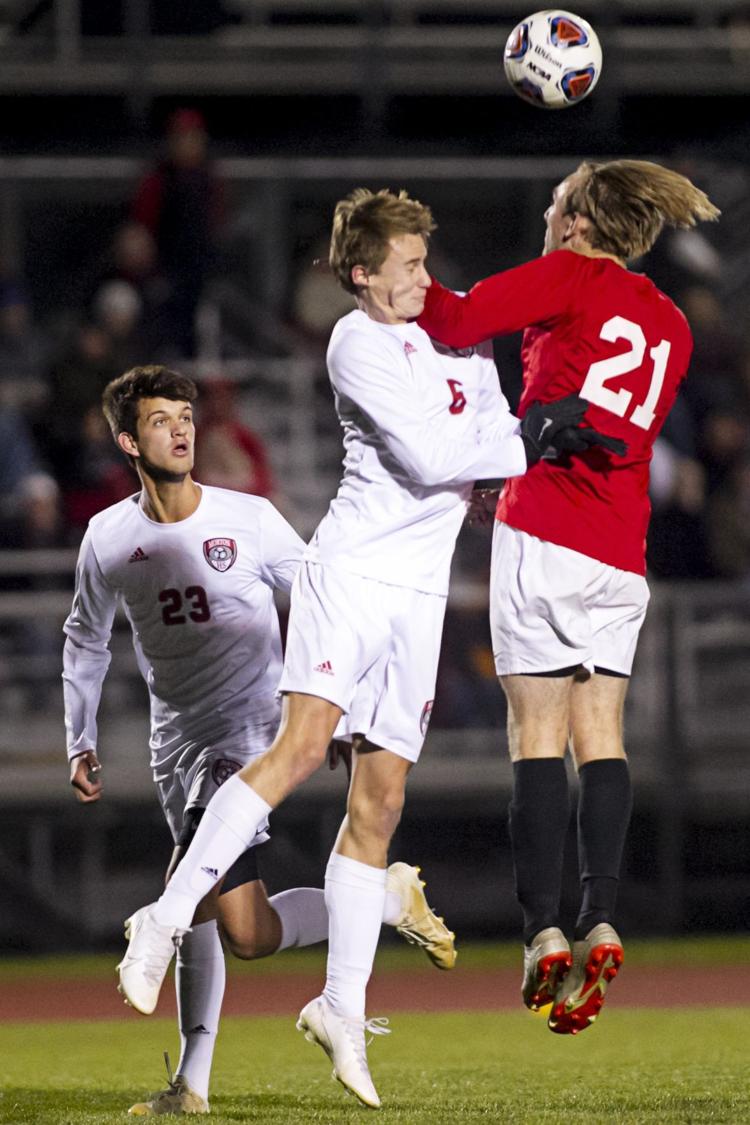 Class 2A Chatham Glenwood Super-Sectional: Triad 3, Morton 1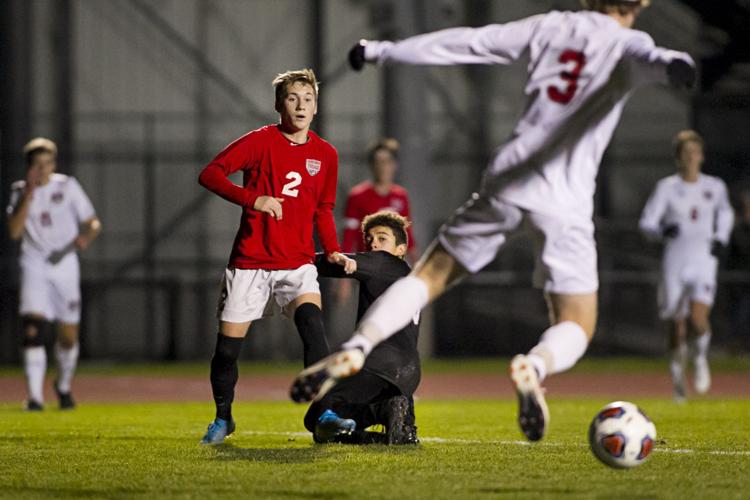 Class 2A Chatham Glenwood Super-Sectional: Triad 3, Morton 1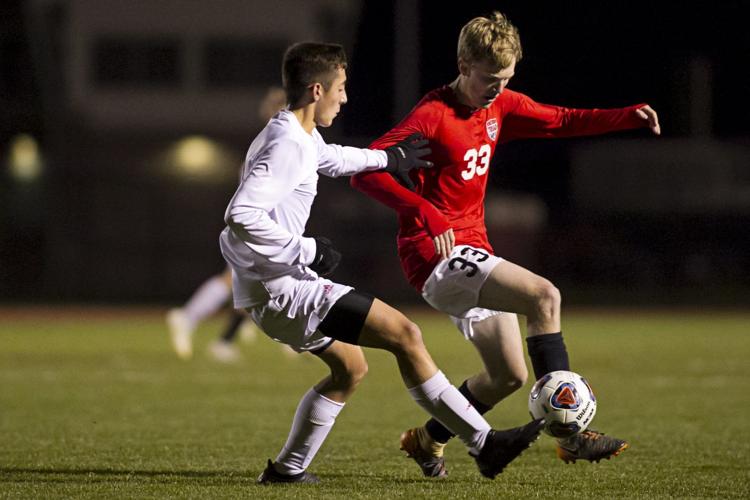 Class 2A Chatham Glenwood Super-Sectional: Triad 3, Morton 1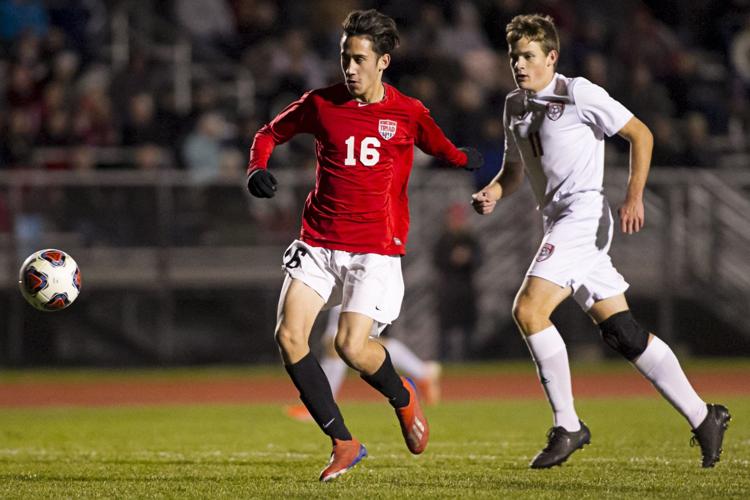 Class 2A Chatham Glenwood Super-Sectional: Triad 3, Morton 1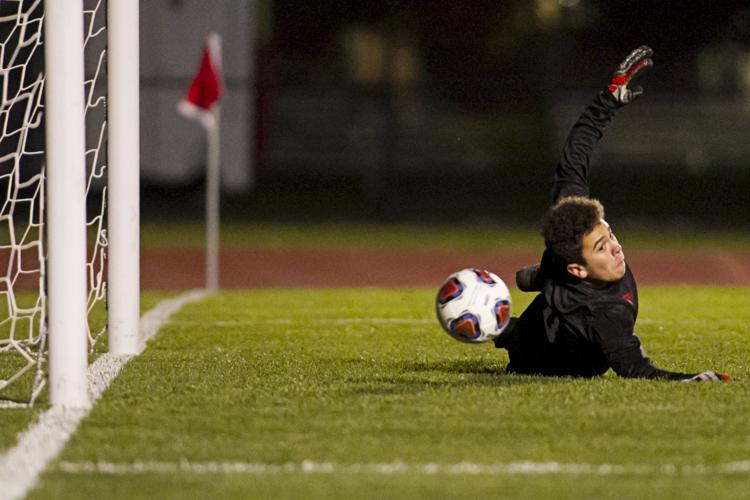 Class 2A Chatham Glenwood Super-Sectional: Triad 3, Morton 1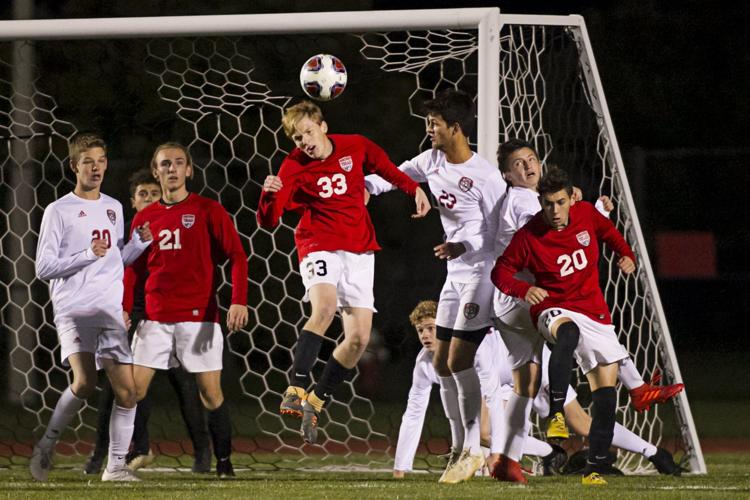 Class 2A Chatham Glenwood Super-Sectional: Triad 3, Morton 1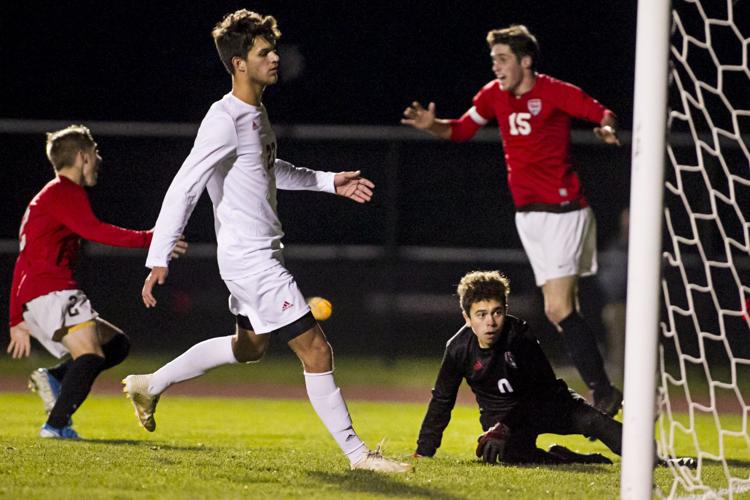 Class 2A Chatham Glenwood Super-Sectional: Triad 3, Morton 1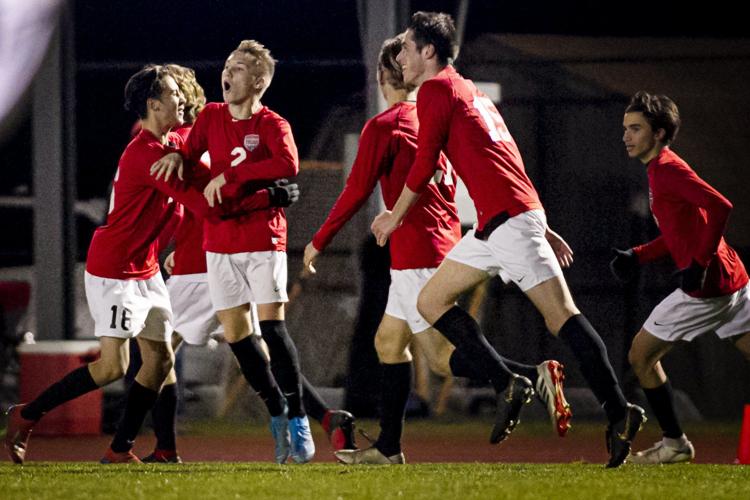 Class 2A Chatham Glenwood Super-Sectional: Triad 3, Morton 1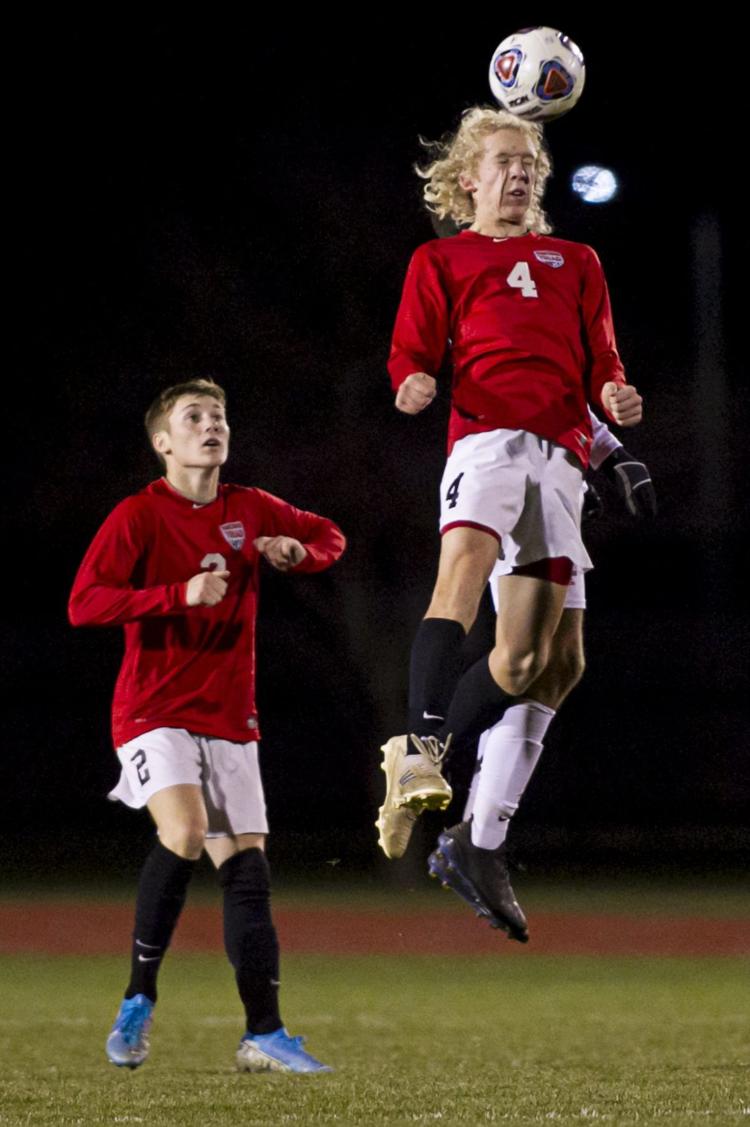 Class 2A Chatham Glenwood Super-Sectional: Triad 3, Morton 1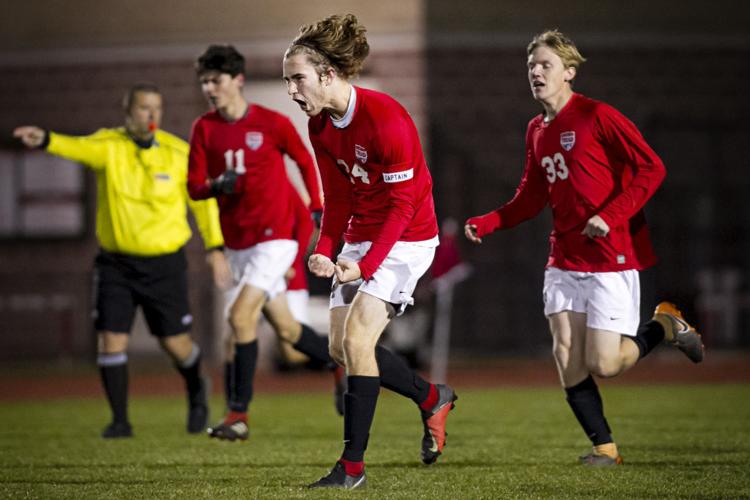 Class 2A Chatham Glenwood Super-Sectional: Triad 3, Morton 1