LADUE — In a high-stakes, elimination game with a trip to a Class 2 state semifinal on the line, teams often have to work through jitters or take a few minutes to size up their opponent before settling into the game.
John Burroughs is not one of those teams.
Victor Williams scored within the first four minutes of each half and Josh Magare anchored a defense that pitched its 15th shutout as John Burroughs defeated Cape Notre Dame 3-0 in a Class 2 state quarterfinal on Saturday.
John Burroughs (21-1-1), the defending Class 2 champion, will face Priory (21-4) in a state semifinal at 2 p.m. Friday at Soccer Park.
Williams cashed in 3 minutes and 12 seconds into the contest on a beautiful passing play by the Bombers. Sophomore John Cordia used crafty footwork in the midfield to find junior Ritu Kumar, who sent a pass between the legs of a defender to junior John Gates. Gates drew two defenders and dropped off a slick pass to Williams, who ripped a shot just inside the far post.
"It was a good delivery pass into me and all I had to do was just take a touch, find my spot, and I was able to hit it," Williams said.
Gates had two glorious chances of his own in the first 15 minutes. First, he received a left-footed cross from Cordia but his shot from 12 yards away sailed wide. Then on the rush, he ripped a shot that Notre Dame keeper Connor Westrich tipped off the crossbar and over the net.
"You want to finish those chances, but you also know that another one is going to come," Gates said.
Cape Notre Dame (16-6-1) withstood the onslaught of pressure, and in the last 10 minutes, began to assert itself offensively. Leading scorer Griffin Stewart started to find some room to operate, launching a shot that Burroughs junior goalkeeper Michael Turza scooped into his arms.
The Bulldogs were able to slow down the quicker John Burroughs players by controlling the ball in the midfield and coaxing the Bombers offsides when they countered.
"Our whole team had to push forward, deny and not let them turn and come at us, and we got in that groove as the first half wore on," Cape Notre Dame coach Matt Vollink said. "We just didn't have the calmness we needed in the attacking third to convert."
The change in momentum was also somewhat self-inflicted for John Burroughs. The first goal was undoubtedly highlight-reel worthy, but the Bombers' desire to produce an even better sequel led to unnecessary passes and dangerous dribbles through traffic.
"I felt like we were our worst enemy. We were playing too many negative balls, especially in our defensive third," John Burroughs coach Alan Trzecki said. "For us, we needed to get more passes forward, look to play to our high targets, and get the game tilted into the other end."
And just like the first half, the Bombers exploded out of the gate in the second half. Williams accepted a pass, dribbled to his right and then launched a shot across the grain that snuck inside the far post 52 seconds into the second half. It was his second goal of the match, 14th of the season and gave John Burroughs a commanding 2-0 lead.
"We just needed to get ourselves back in the rhythm that we were in the first 10 minutes of the game," Williams said. "A little switch turned on in the second half, especially at the beginning and we were able to finish."
John Burroughs did not lose its edge this time, continuing to crank up the pressure. Both Cordia and junior Rishu Kumar ripped shots that required diving saves from Westrich, and Williams sent a header off the crossbar that would have brought a snowstorm of hats from the student section.
But in the 65th minute, the chance Gates was waiting for finally came. He ripped a shot along the turf that eluded a diving Westrich and snuck inside the far post for a three-goal cushion.
The Bombers found success in the second half making the simple play rather than looking for style points.
"When it came to making the extra, extra pass, that's where we got in trouble and that's when they had the counterattack," Gates said. "Once we started playing simple, our back line really picked it up and everybody got more comfortable."
Led by Magare, the back line contained Cape Notre Dame and especially the dangerous Stewart, allowing Turza to notch his ninth solo shutout of the season without many stressful moments.
"We knew we had to lock down their star player, keep him from getting the ball and keep him from turning," Magare said. "My defensive partner (Chase) Stokes does a great job making my job easy."
As for a return trip to the final four, the Bombers feel even more prepared than they did prior to their championship weekend a year ago.
"We're more organized and we're able to make the game easier for ourselves than we were last year," Williams said. "Making the whole game simple allows us to have success and we've been doing a lot of that."
John Burroughs vs. Cape Notre Dame soccer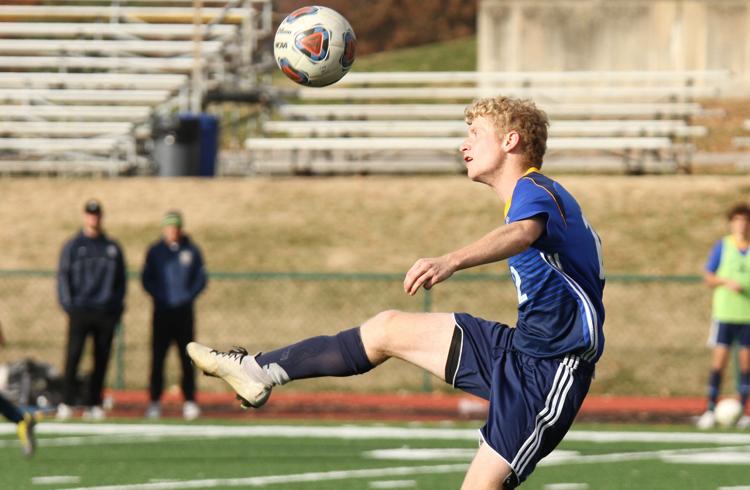 John Burroughs vs. Cape Notre Dame soccer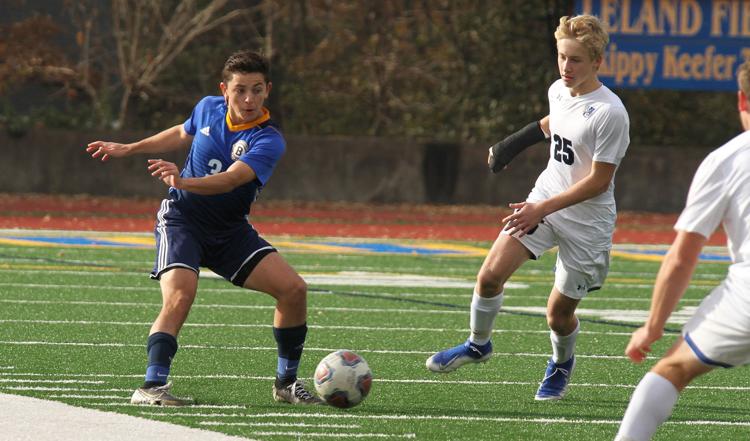 John Burroughs vs. Cape Notre Dame soccer
John Burroughs vs. Cape Notre Dame soccer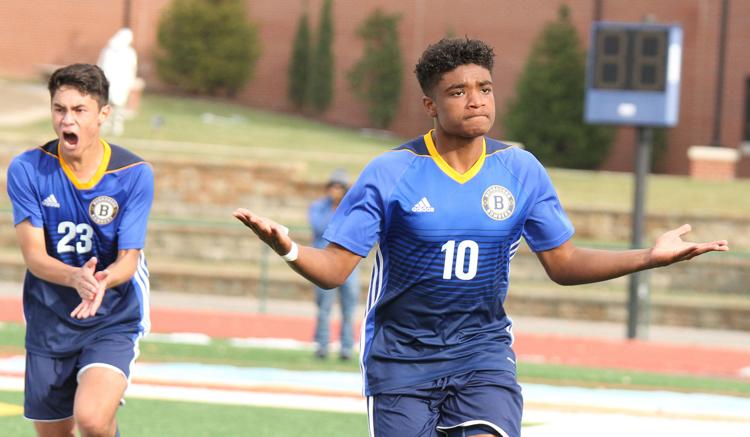 John Burroughs vs. Cape Notre Dame soccer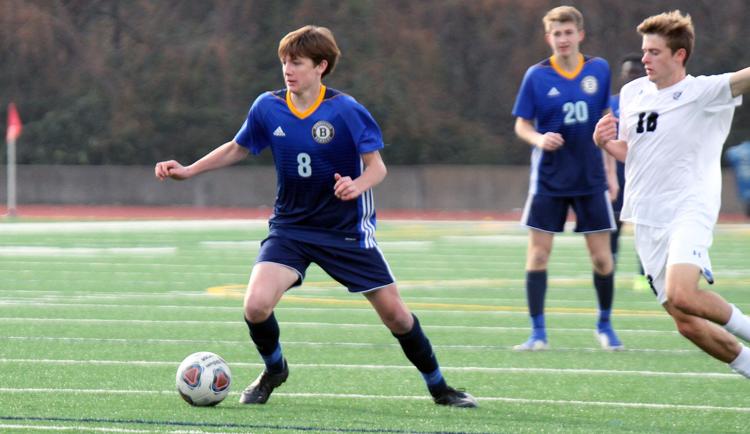 John Burroughs vs. Cape Notre Dame soccer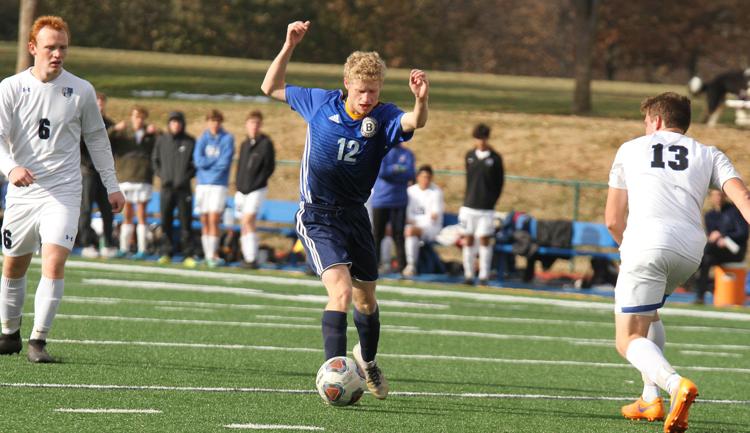 John Burroughs vs. Cape Notre Dame soccer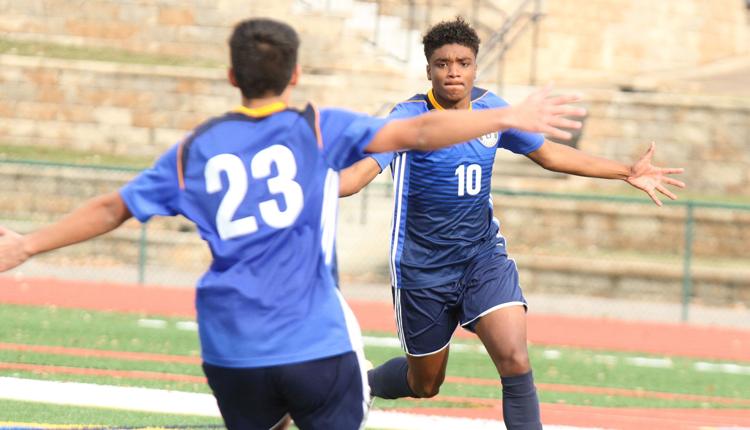 John Burroughs vs. Cape Notre Dame soccer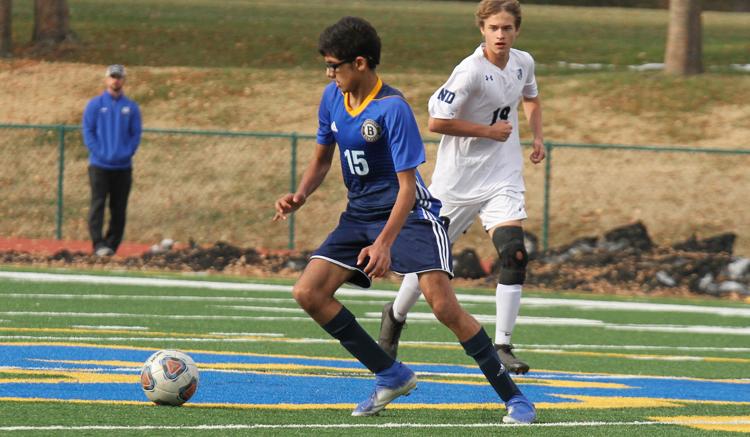 John Burroughs vs. Cape Notre Dame soccer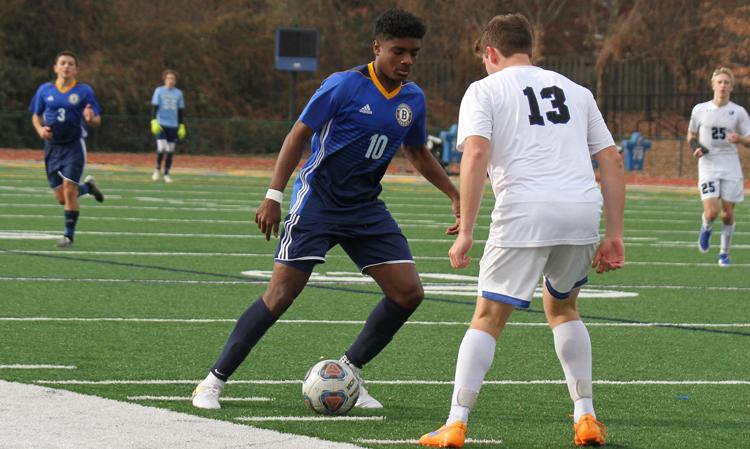 John Burroughs vs. Cape Notre Dame soccer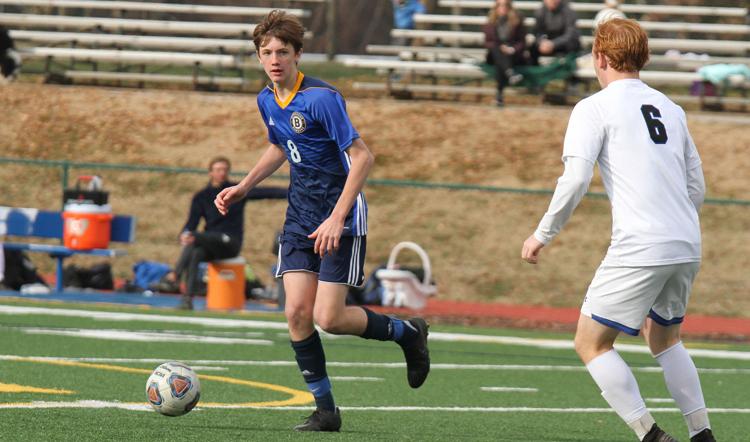 John Burroughs vs. Cape Notre Dame soccer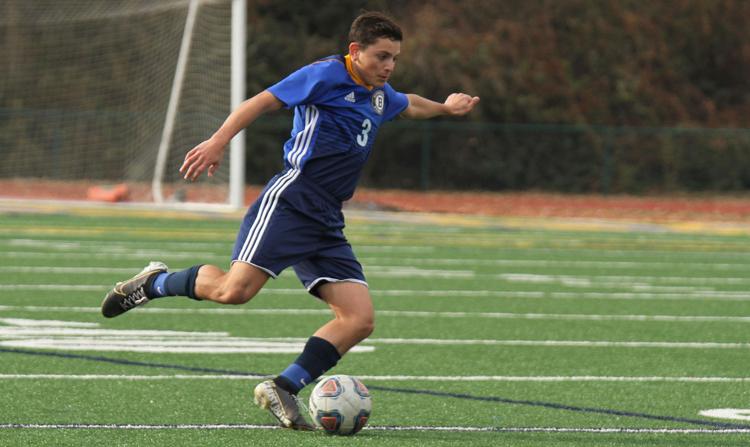 John Burroughs vs. Cape Notre Dame soccer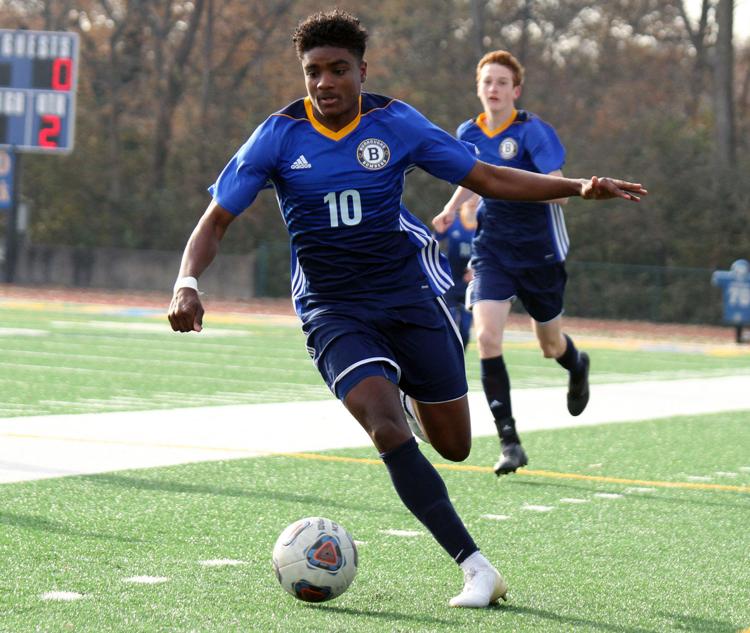 John Burroughs vs. Cape Notre Dame soccer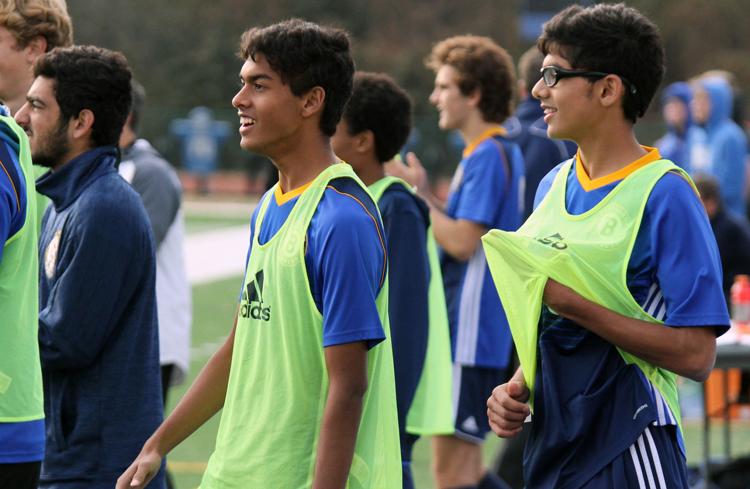 John Burroughs vs. Cape Notre Dame soccer