ST. PETERS — Eli Butters and his teammates didn't want to jinx it.
St. Louis University High came into this season as the defending Class 2 boys swimming and diving champion and had a good shot at repeating once again this fall.
"We felt good coming into the meet," said Butters, a junior. "We didn't want to jinx anything and talk about it. We really just tried to put our best times up."
The Junior Billikens did just that, using a meet-high 12 final swims to compile 314.5 points and topple Rockhurst by 67.5 points to win their second consecutive title.
"Going into the season, the goal is to obviously defend your state title and I knew that we had faster top-speed than in years past," SLUH coach Lindsey Ehret said. "I kept watching Lee's Summit West, Lee's Summit North, Rockhurst and Kirkwood, knowing those were the teams it would come down to, and obviously that's what it did."
Kirkwood scored 234.5 points to hold off Lee's Summit North (226) for third place, the highest finish in Matt Beasley's 10 years at the Pioneers' helm.
"I'm super pleased with how the boys showed up," Beasley said. "We had an incredible first day in the prelims. Every one of the boys moved up tons of spots and took off tons of time. They showed up and took care of business the first day, which put us in a good spot for Day 2."
SLUH sophomore Cooper Scharff was the only area swimmer to win a Class 2 title Saturday. He swam the 100-yard backstroke in 51.10 seconds to edge Hickman senior Kyle Holzum (51.11) by the slimmest margin possible.
"It was close. I could see him coming up on me," Scharff said. "It was really wearing me out. I don't think my legs have ever hurt more than that. But we've been working all season and preparing for it. It's an honor as a sophomore, that's all I can say."
Francis Howell North sophomore Logan Schelfaut was the other area winner Saturday, as he repeated as the Class 2 one-meter diving champion. Schelfaut's total of 499.70 points narrowly nipped SLUH sophomore Sebastian Lawrence (497.50).
The Junior Bills' final point tally got a huge boost from its three divers, who all placed in the top eight.
"Those boys have taken diving to perfection," Ehret said. "They have gotten better every year and there is just a poise about all of them together. It was really fun to watch."
SLUH also had a pair of second-place relays in the 200 and 400 freestyle and a third-place finish in the 200 medley relay.
"Everybody asks how do you win a state meet," Ehret said. "You get three really good relays and it's about getting as many guys as you can qualified in that top eight."
Butters and Scharff each had a second-place finish in the 100 free and 200 individual medley, respectively, and CBC sophomore Max Wehrmann had the area's other second-place showing in the 200 free, a race he led after each of the first three laps.
"My strategy is to get out a little bit ahead, but not go too hard," Wehrmann said. "When I started getting far ahead, I was like, 'I'm going way too quick, I'm going to die.' And I started dying. I tried to hold on, but I couldn't."
SLUH's current champions got to see one of its champions of the past Saturday with 1991 graduate Jeff Commings at the meet.
Commings, who was a nine-time all-American at the University of Texas and a bronze medalist at the 1991 Pan-American Games, was there to watch Lee's Summit North's Daniel Worth break his 28-year-old record in the 100 breaststroke.
"That was a very precious record for me," said Commings, now 45 and a swim school owner in Tucson, Ariz. "I think for about 10 to 15 years, I didn't want anybody to break it. It was part of my identity to have that record for a long time. And then there came a point where I wanted it broken."
Scharff and the rest of his teammates were ecstatic a SLUH legend was on-hand to witness their second successive state title.
"We've been working with each other for a long time," Scharff said. "It's been a hard 14 weeks, but we've been trucking through. We worked hard every single day and we could not be happier."
Class 2 State Swimming Championships
Class 2 State Swimming Championships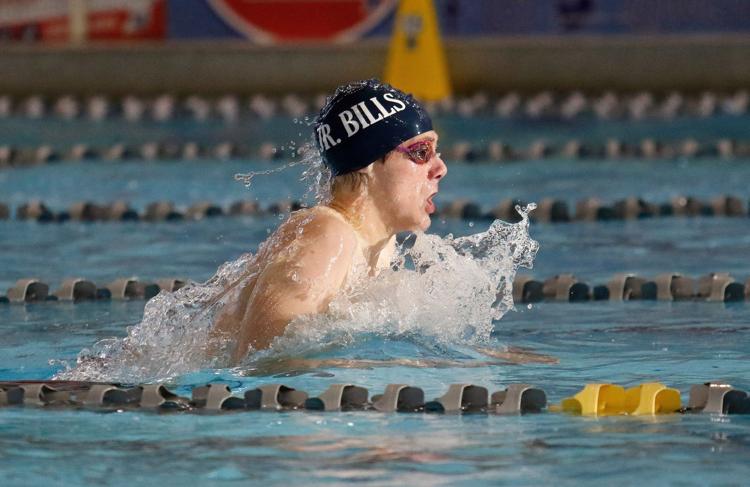 Class 2 State Swimming Championships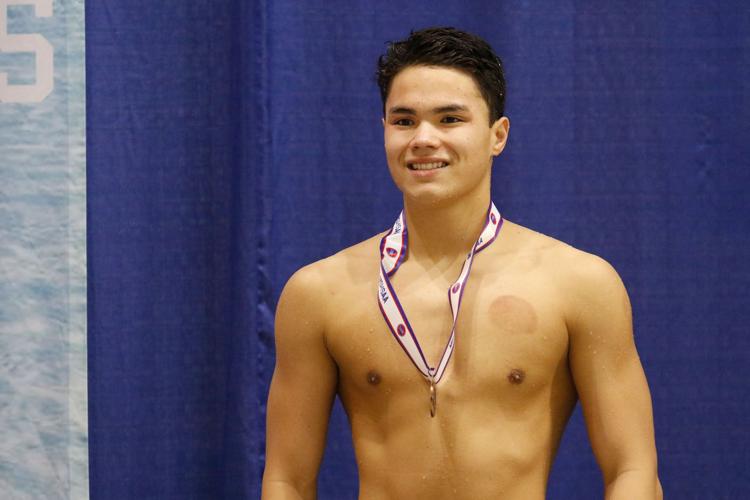 Class 2 State Swimming Championships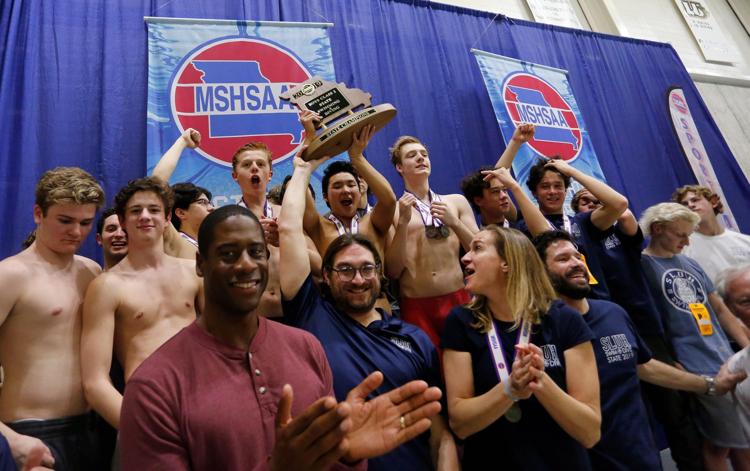 Class 2 State Swimming Championships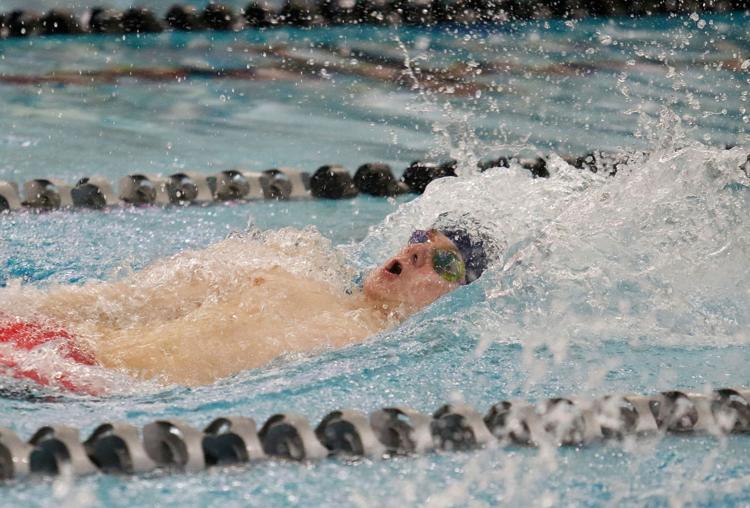 Class 2 State Swimming Championships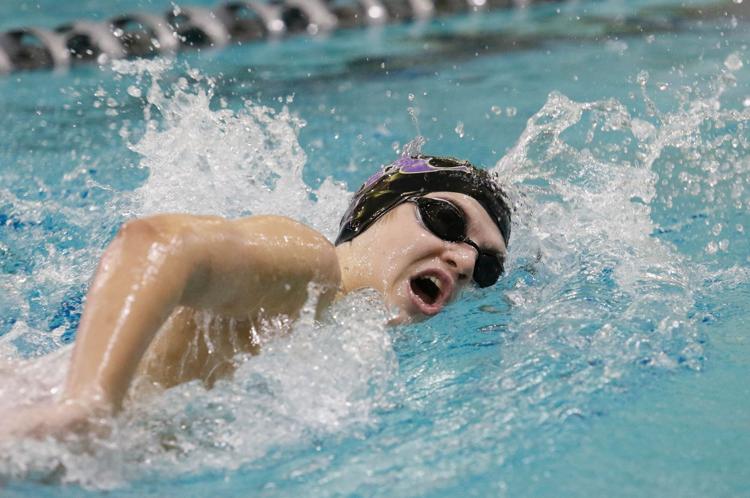 Class 2 State Swimming Championships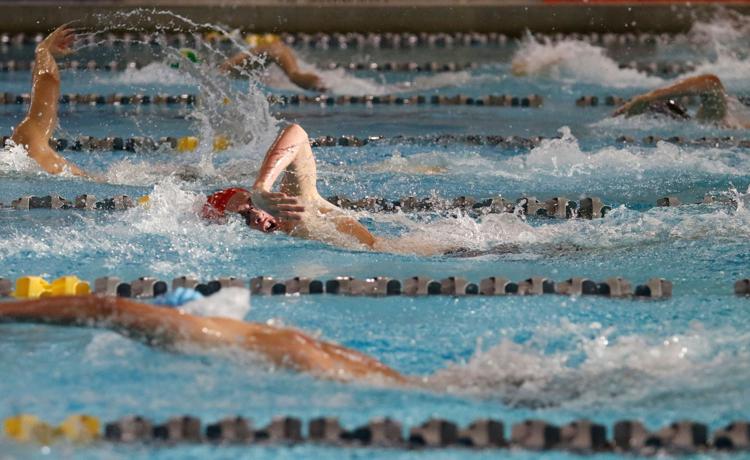 Class 2 State Swimming Championships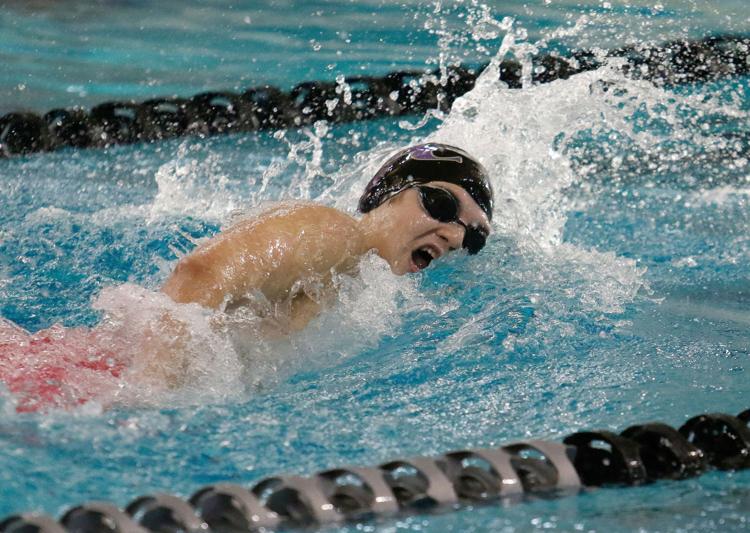 Class 2 State Swimming Championships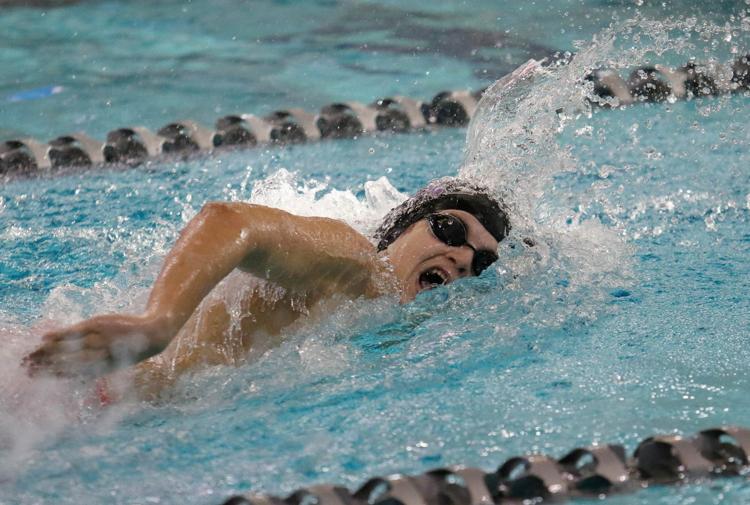 Class 2 State Swimming Championships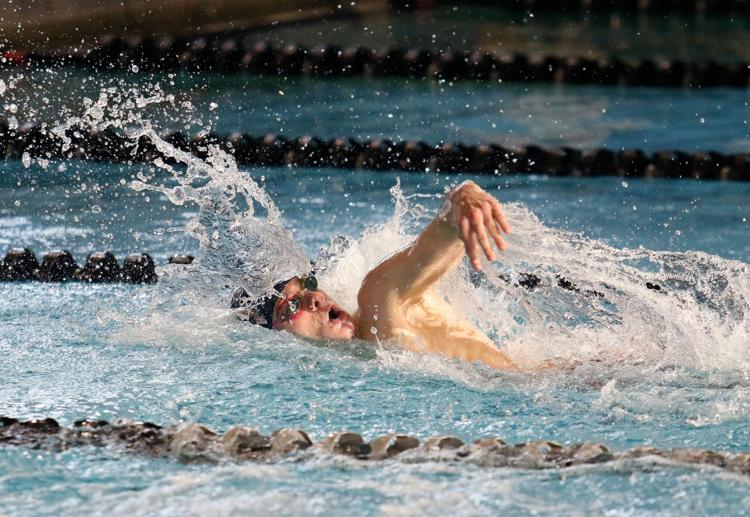 Class 2 State Swimming Championships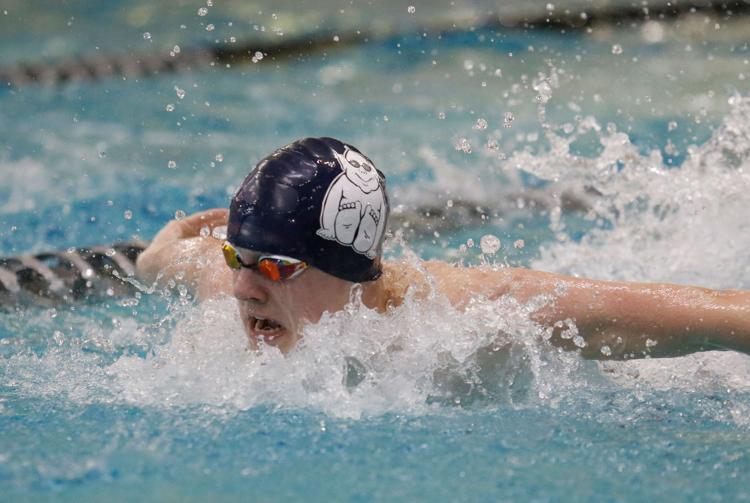 Class 2 State Swimming Championships
Class 2 State Swimming Championships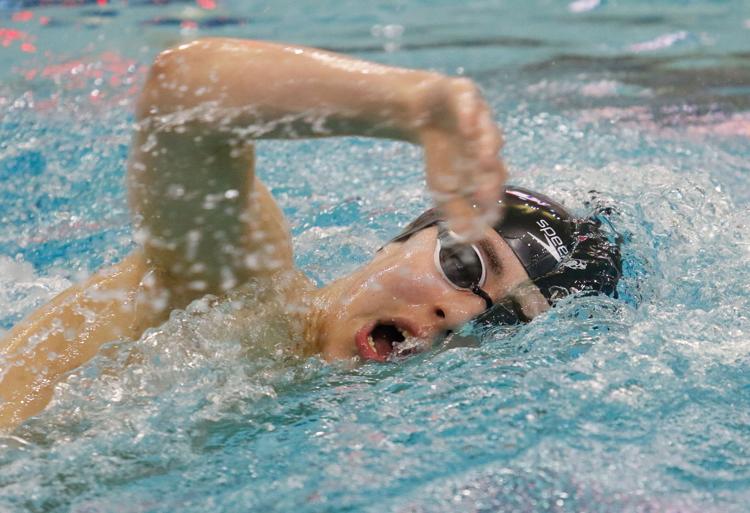 Class 2 State Swimming Championships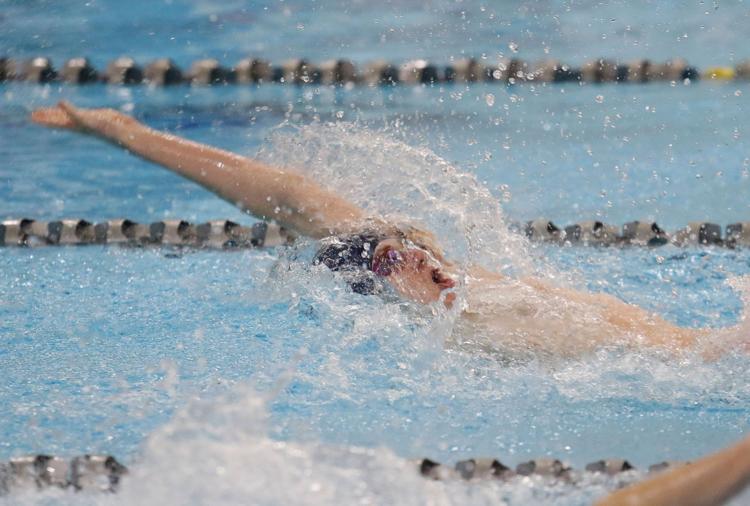 Class 2 State Swimming Championships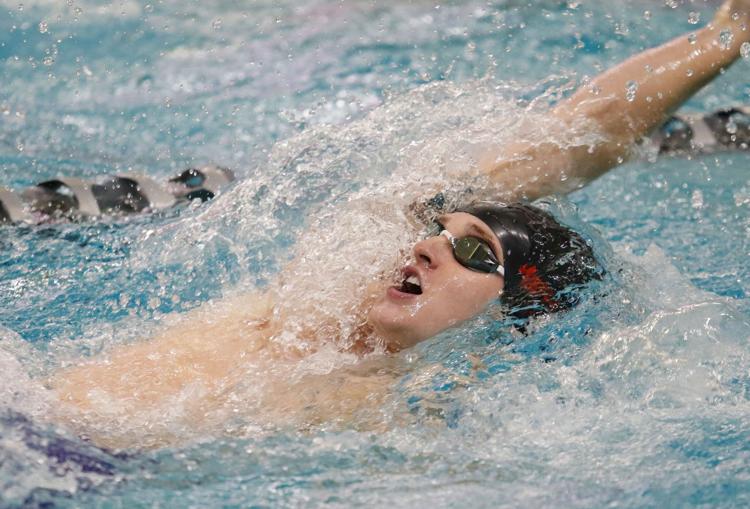 Class 2 State Swimming Championships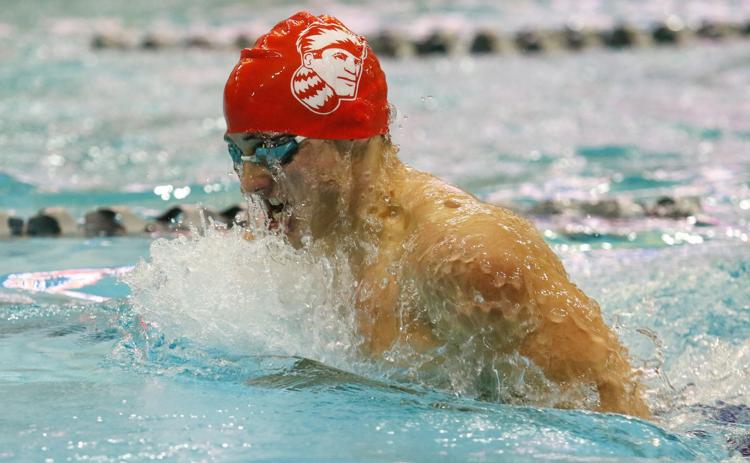 Class 2 State Swimming Championships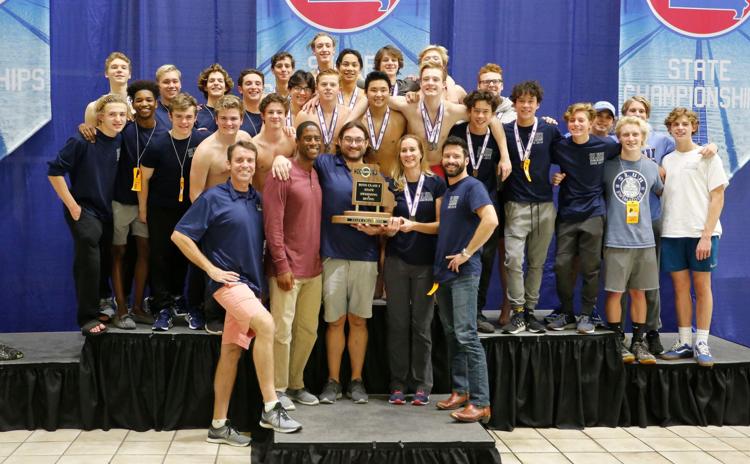 Class 2 State Swimming Championships