MICDS is back in the Missouri Class 1 boys team tennis state tournament.
The Rams, who won four consecutive Class 1 state team titles from 2013-2016, lost out in the district championships the last two years. They lost to Priory in 2017 and to eventual state champion John Burroughs last year.
MICDS hopes to get another shot at the Bombers this year in the Class 1 championship match, which is scheduled for 1 p.m. Thursday at Cooper Tennis Complex in Springfield.
"It's nice to be back," said MICDS coach Patrick Huewe, who returns home (he won a state singles crown while at Springfield Glendale in 1988). "We took a step in the right direction by winning districts and I feel we are playing some really good tennis lately."
The best evidence of that came in a dual match against John Burroughs shortly after the Metro League Tournament. The Bombers cruised to the Metro League championship, which included head-to-head wins against MICDS at Nos. 1 and 2 singles and No. 1 doubles.
But all those matches reversed in the dual match as defending Class 1 state singles champion Evan Erb of MICDS defeated John Burroughs' Akash Rajan at No. 1 singles while Chase Nwamu of MICDS beat Rory Sutter, last season's Class 1 state singles runner-up, at No. 2. Erb and Nwamu also beat Rajan and Sutter at No. 1 doubles.
Despite those wins at the top of the lineup, John Burroughs escaped with a 5-4 victory.
"They have so much depth," Huewe said of the Bombers. "The top three players on each team are evenly matched. We need to win those matches at the top again and somehow win another match."
Huewe is hoping the state experience will not be an advantage for John Burroughs, which has lost just one of its 17 dual matches this season.
"We have been working extremely hard on our mental toughness," said Huewe, whose team will enter the state tournament with a 15-3 record. "We are trying to make sure the guys are not awestruck with the surroundings and the environment at state and just focus on the tennis. I think they are ready for it."
MICDS comes in with added confidence after its close loss to John Burroughs and because of its second-place finish in the Tournament of Champions, in which the Rams finished ahead of three other final four teams — SLUH, Pembroke Hill and Rockhurst.
Both area powers realize the anticipated matchup for a state championship for the long-time rivals will not happen if there is a letdown in the semifinals.
Burroughs, which returns Rajan, Sutter, Dev Nayak, Sam Wang and Matthew Fan from the starting lineup of last year's state championship team, plays Pembroke Hill in one of the Class 1 semifinals at 9 a.m. Thursday.
At the same time, MICDS will take on Thomas Jefferson Independent.
"This is the 10th anniversary of when we played them in the state finals," said Huewe, whose team won that match against Thomas Jefferson. "We should do well at the top of the lineup, but we will not take them for granted."
St. Louis University High is the lone area team in the Class 2 final four.
The Junior Bills, who have not been to state since 2006 when they won the state title, will play Kansas City rival Rockhurst in one semifinal at 9 a.m.
Three-time defending champion and pre-tournament favorite Rock Bridge plays Joplin in the other Class 2 semifinal.
The individual portion of the state tournament is scheduled for Friday and Saturday at Cooper. CBC's A.J. Woodman aims to add a state singles championship to go with his state doubles title two years ago. He was third in singles last year behind four-time champion Carson Haskins of Parkway South and Carson Gates of Staley.
Singles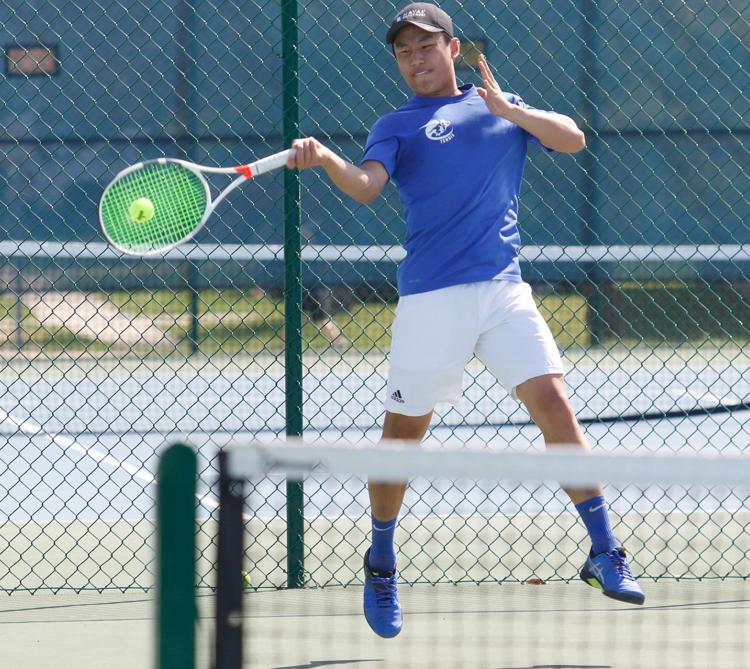 Class 2
Nick Fischer, SLUH
Brian Kim, Lindbergh
Sachin Milli, Francis Howell North
Jeremy Ouyang, Ladue
Will Schellman, Francis Howell North 
A.J. Woodman, CBC
Class 1
Evan Erb, MICDS
Chase Nwamu, MICDS
Akash Rajan, John Burroughs
Rory Sutter, John Burroughs
Doubles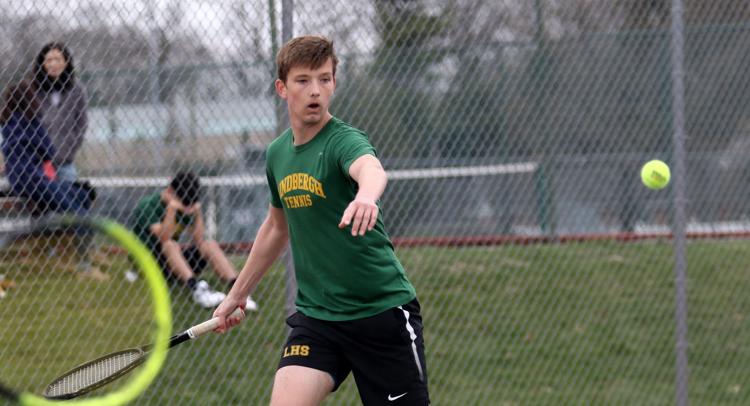 Class 2
Layton Wille-Calvin Faris, Lindbergh
Leo Da Silva-Victor Stefanescu, SLUH
Ethan Hinni-Adnan Pattan, Marquette
Clayton Maack-David Abilez, CBC
Ben Ell-Cole Sherman, Francis Howell North
Joe West-Kanish Patel, Francis Howell North
Class 1
Robert Vance-Blake Dobey, St. Pius X
Dev Nayak-Samuel Wang, John Burroughs
Adam Zhao-Thomas Dobbs, John Burroughs
Charles McEnery-Gary Gaertner, Priory
Sean Finnie-John Newell, Priory