EDWARDSVILLE — It was all Max Skaer in the 10th and likely last high school match between two of the Metro East's premier boys tennis players in recent years.
Belleville East senior Skaer defeated Edwardsville senior Zach Trimpe 6-4, 6-2 on Saturday in the singles championship match of the Class 2A Edwardsville Sectional.
By drawing even 5-5 in the all-time series, Skaer beat Trimpe in the battle of future NCAA Division I players for the second consecutive weekend.
"I have been coaching for 25 years and this is the best rivalry I have seen," Belleville East coach Dan Skaer said. "I will never forget that Zach was quoted after winning the conference tournament when they were both freshmen that this was going to be a four-year rivalry that would probably make each other better. I do think they brought out the best in each other."
Skaer has signed to play for Toledo and Trimpe signed to play for Butler.
Trimpe's victory against Skaer in the 2016 Southwestern Conference tournament was his second in succession at the time.
The pair then alternated wins in the next six meetings before Skaer had his first back-to-back wins against Trimpe, winning at conference (4-6, 7-6, 10-8) last weekend and in the sectional final Saturday.
"It's been really, really fun playing him," Skaer said. "It can be a little stressful because you know if you don't play great that you will lose."
Skaer played great Saturday, especially at the start of each set. Skaer had a 4-1 lead in the first set and a 4-0 advantage in the second set.
Trimpe won three consecutive games in the first set to pull even at 4-4. But Skaer held serve and broke Trimpe to win the first set.
Skaer made it six straight games by winning the first four of the second set. Trimpe won the next two, but Skaer closed out the match by winning the final two games.
"You never want to say that you played your best but I was very, very happy with the way I played today," Skaer said. "I was able to stay focused and did a good job of moving him and keeping the ball deep."
Trimpe had his moments but could never get into a groove.
"I have been playing him since he was 10 and it is always tough to play him," Trimpe said. "I think he dealt with the wind better than I did (Saturday)."
The sectional title was the third in a row for Skaer, who has a career record of 14-1 in sectional play.
His only loss came against Mascoutah's Andy Graf his freshman year. Skaer defeated Erik Weiler of Edwardsville in the sectional final in 2017, when Trimpe played doubles with Alex Gray that year and went on to win the state title.
Last season, Skaer defeated Trimpe in the sectional singles final.
Trimpe set Edwardsville's school record for wins with 179 during the sectional. Justin Leskara had the previous record of 177.
"That is very special to me," Trimpe said. "To be on the top of that list with so many great players who have played here is such an honor. I am going to try to extend that record next week."
Trimpe and Skaer both hope to close out their high school careers with a good Class 2A state tournament, which begins Thursday at sites in the Chicago area.
Last season, Trimpe posted six victories in the singles bracket after losing in the consolation semifinals.
"Hopefully I can get a seed and make a deep run like I did last year," Trimpe said. "The goal is to make it to the quarters and go from there."
Skaer has not had the same success at the state tournament as Trimpe.
But Skaer enters his fourth and final try with a lot of confidence after his back-to-back wins over Trimpe.
"Zach is going to do well at state," Skaer said. "He always brings it there. I have never done well at state. Every year I have lost a three-setter. I need to replicate the way I played the last couple of matches against Zach. What I really want to do is win the winnable matches."
Edwardsville's Seth Lipe and Gabo Montanari won the sectional doubles title, defeating Greyson Arns and Blake Hayden of Quincy in the final 6-0, 6-1. That helped the Tigers to the team sectional championship.
Other state qualifiers from the sectional include: Niko Papachrisanthou of O'Fallon and Drake Schreiber of Edwardsville in singles; and the teams of Dylan Firestone and Andrew McCollough of Belleville West and Evan Potter and Gavin Sohn of O'Fallon in doubles.
Belleville East's Max Skaer vs. Edwardsville's Zach Trimpe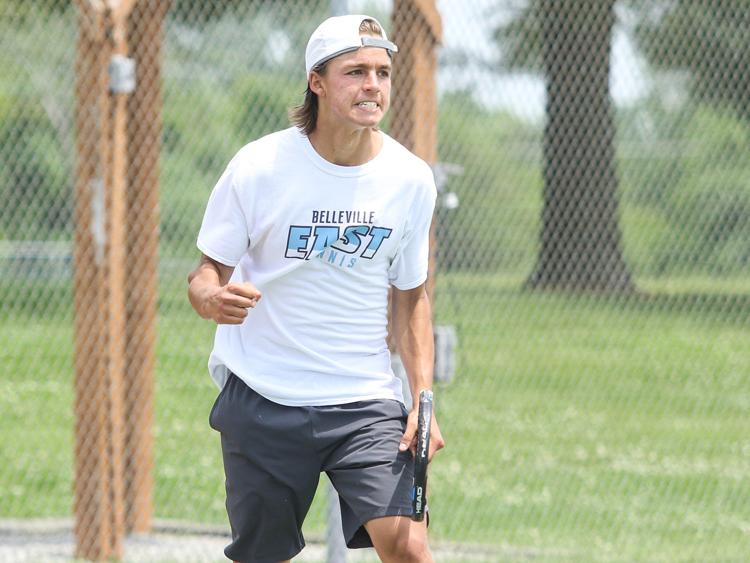 Belleville East's Max Skaer vs. Edwardsville's Zach Trimpe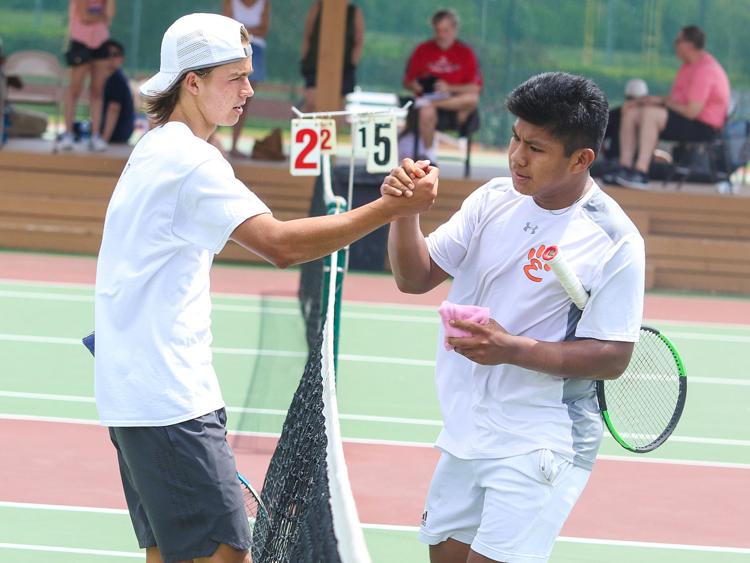 Belleville East's Max Skaer vs. Edwardsville's Zach Trimpe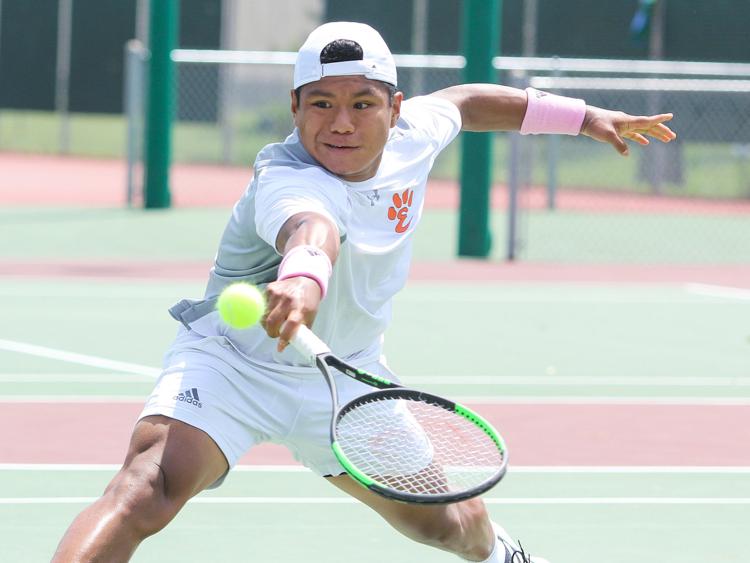 Belleville East's Max Skaer vs. Edwardsville's Zach Trimpe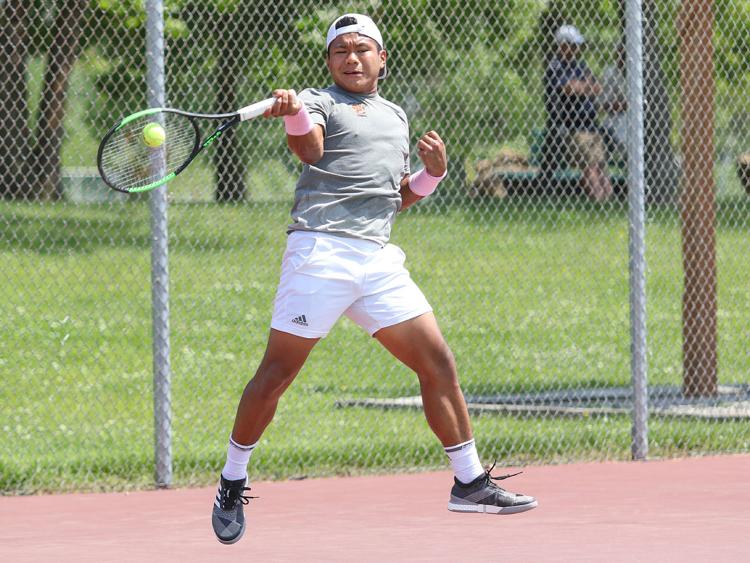 Belleville East's Max Skaer vs. Edwardsville's Zach Trimpe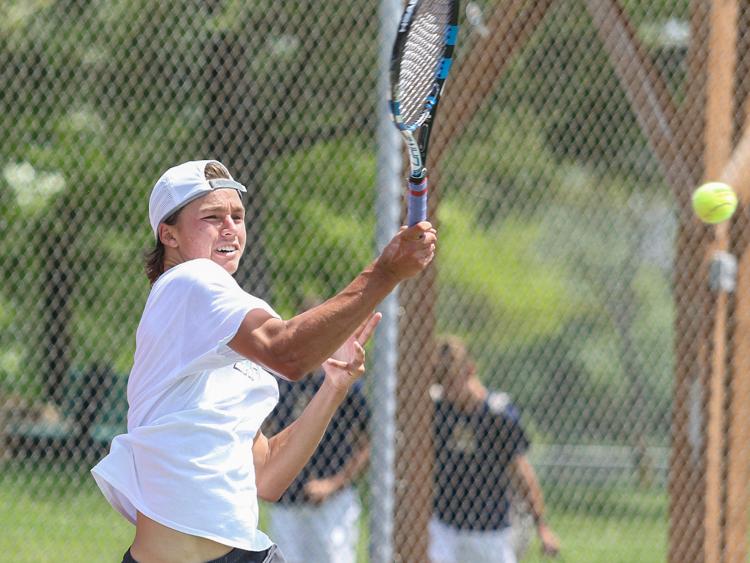 Belleville East's Max Skaer vs. Edwardsville's Zach Trimpe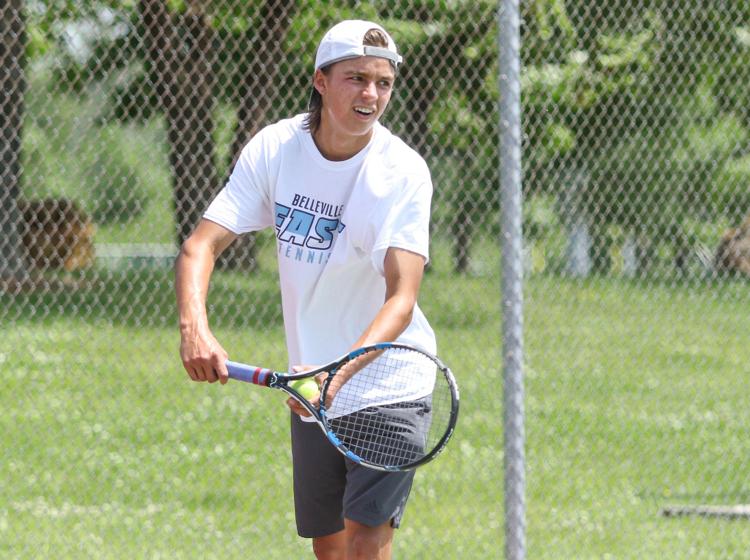 Belleville East's Max Skaer vs. Edwardsville's Zach Trimpe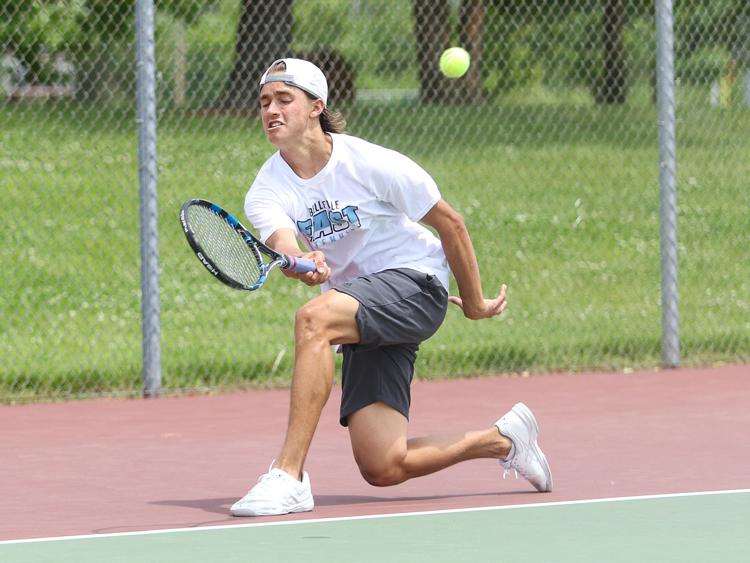 Belleville East's Max Skaer vs. Edwardsville's Zach Trimpe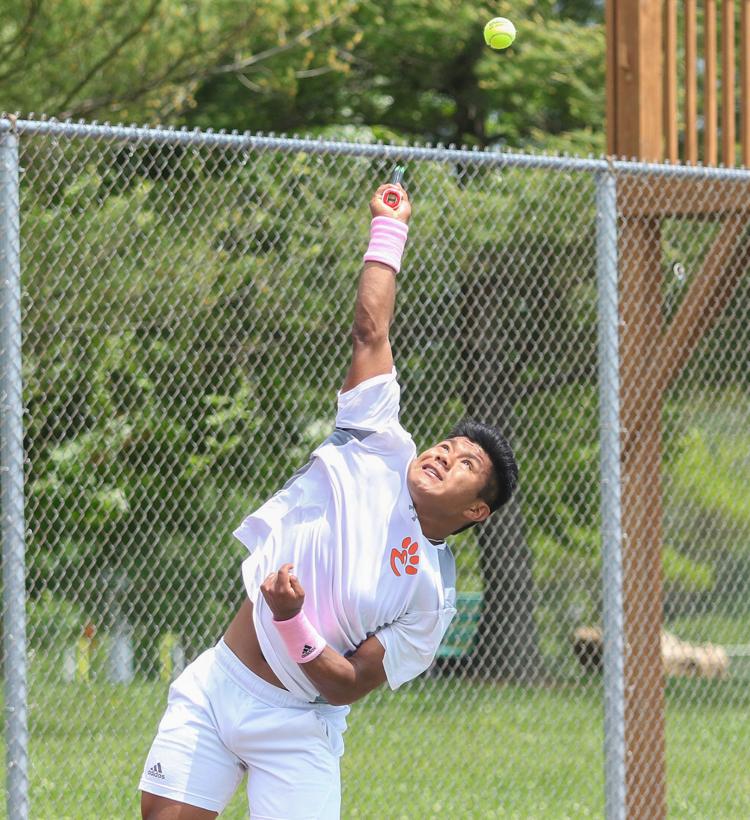 Belleville East's Max Skaer vs. Edwardsville's Zach Trimpe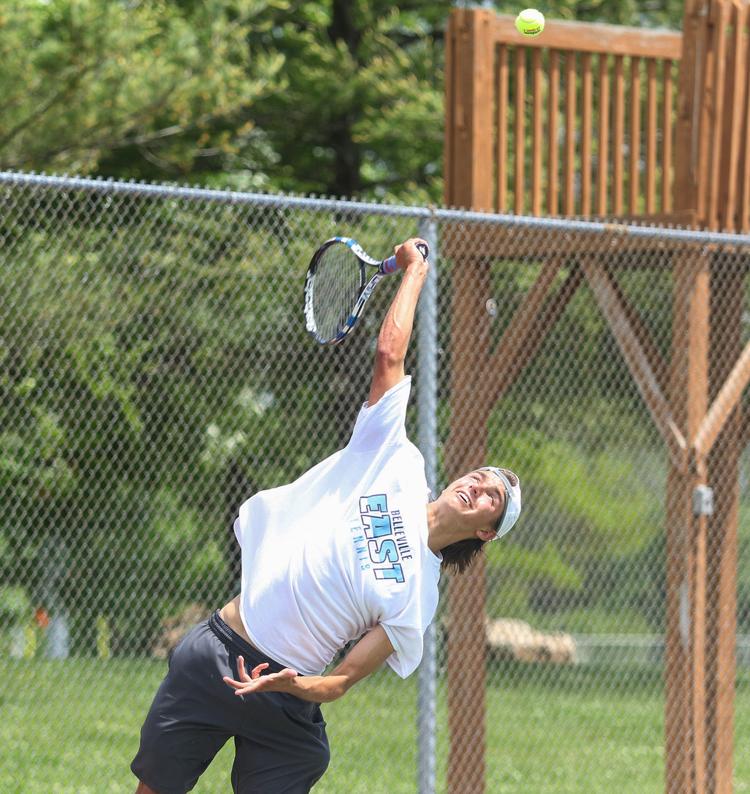 Belleville East's Max Skaer vs. Edwardsville's Zach Trimpe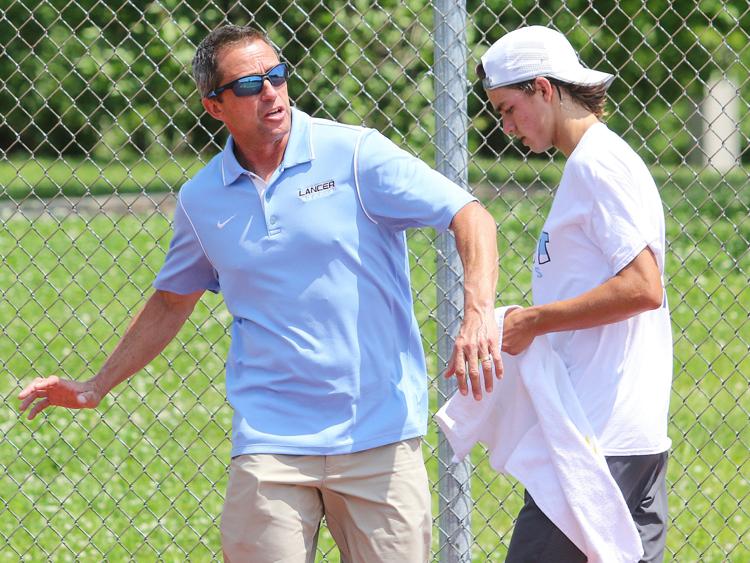 Belleville East's Max Skaer vs. Edwardsville's Zach Trimpe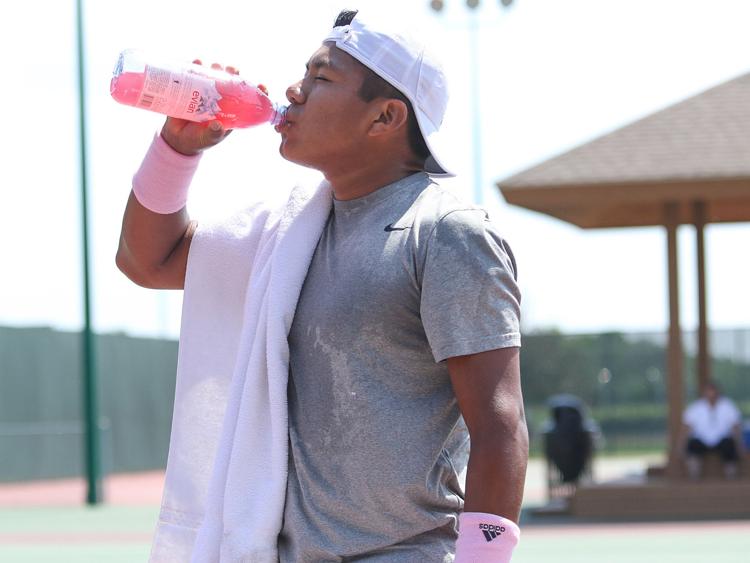 Belleville East's Max Skaer vs. Edwardsville's Zach Trimpe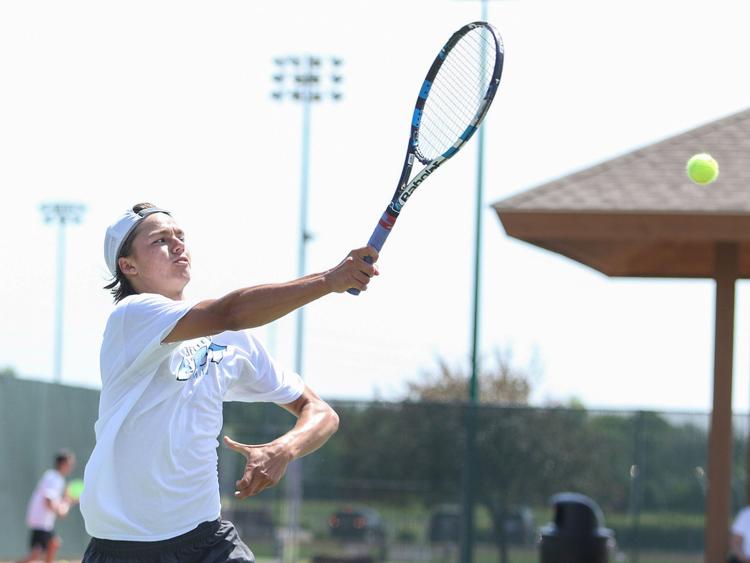 Belleville East's Max Skaer vs. Edwardsville's Zach Trimpe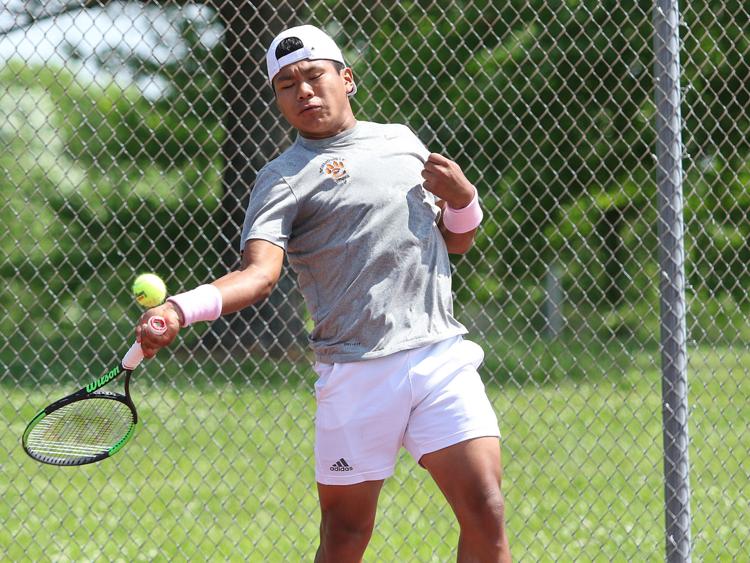 Belleville East's Max Skaer vs. Edwardsville's Zach Trimpe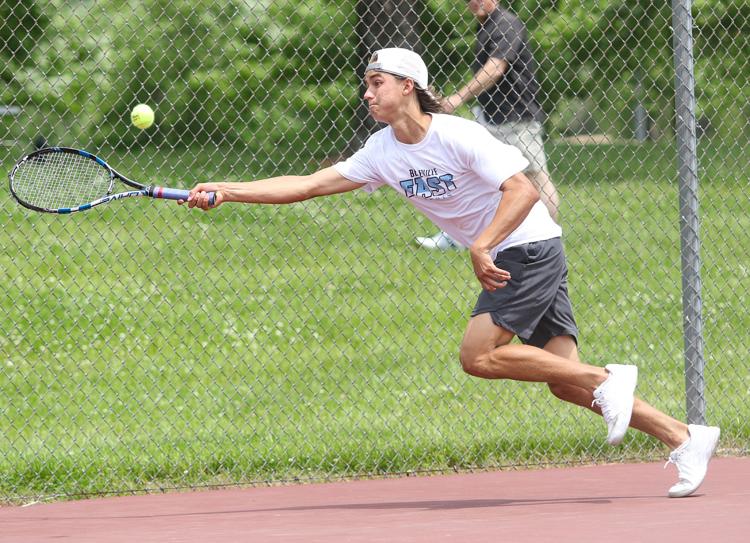 Belleville East's Max Skaer vs. Edwardsville's Zach Trimpe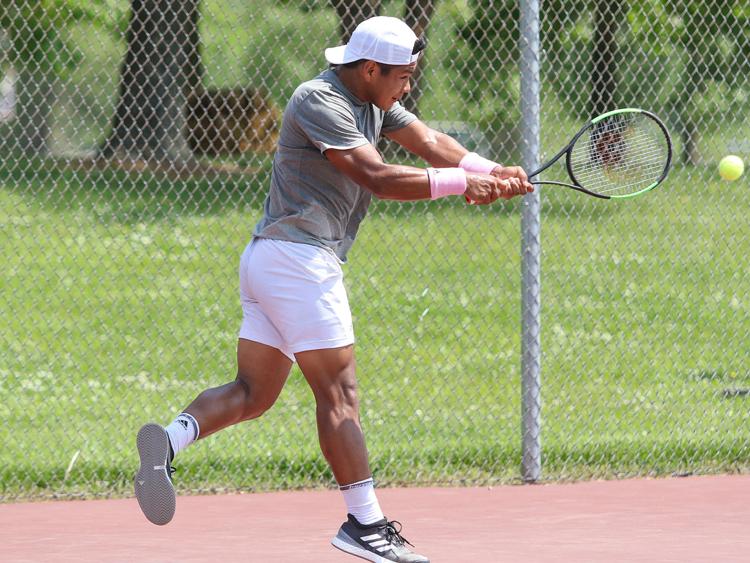 Belleville East's Max Skaer vs. Edwardsville's Zach Trimpe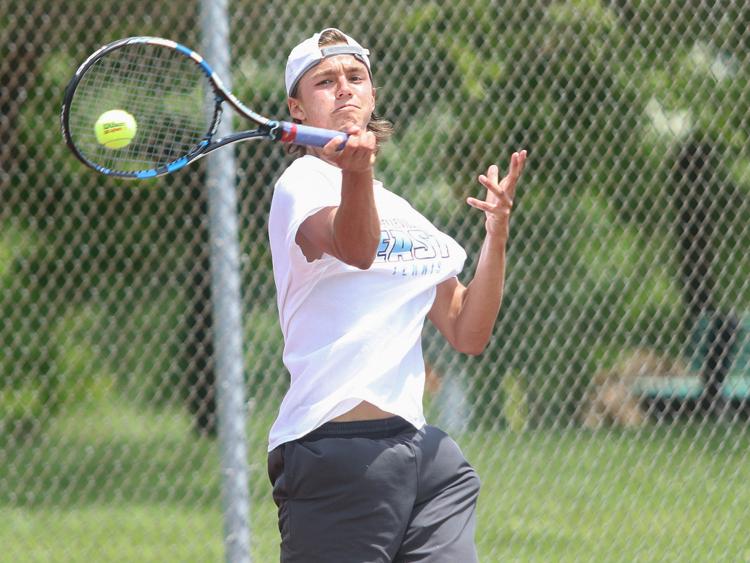 Belleville East's Max Skaer vs. Edwardsville's Zach Trimpe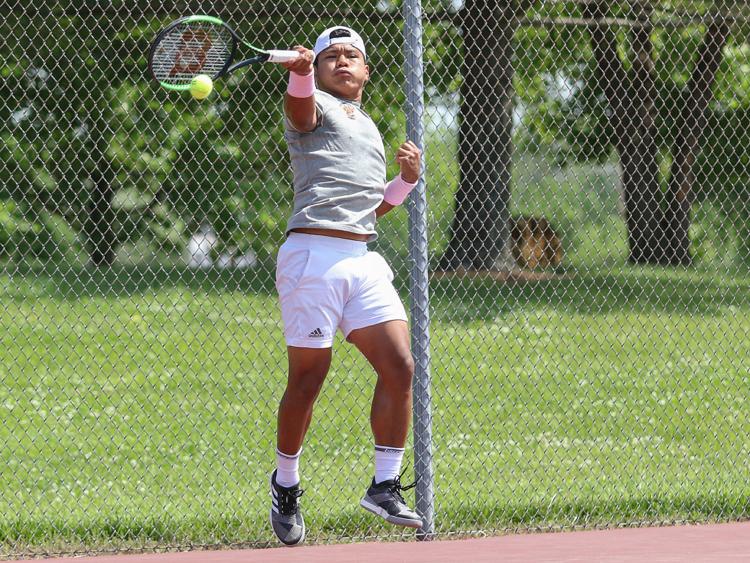 Belleville East's Max Skaer vs. Edwardsville's Zach Trimpe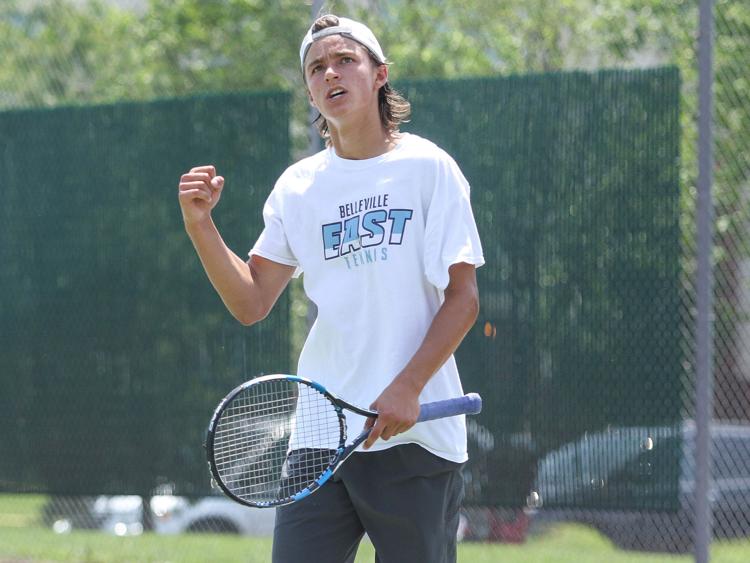 Belleville East's Max Skaer vs. Edwardsville's Zach Trimpe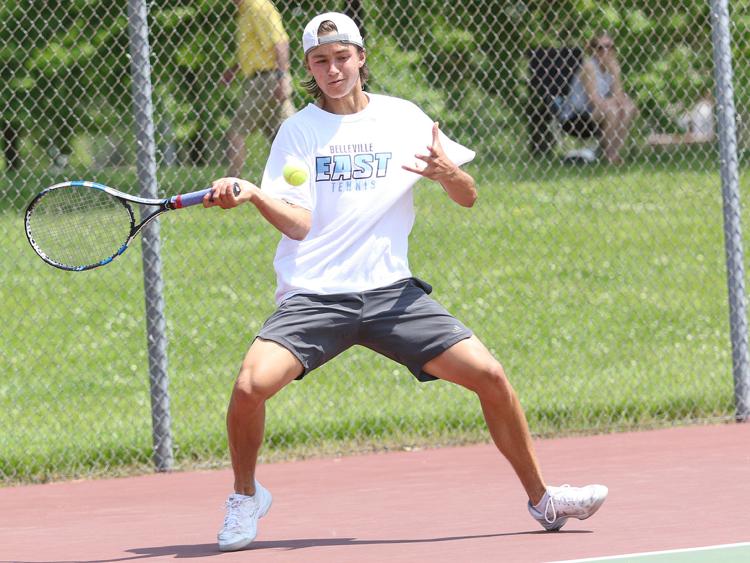 Belleville East's Max Skaer vs. Edwardsville's Zach Trimpe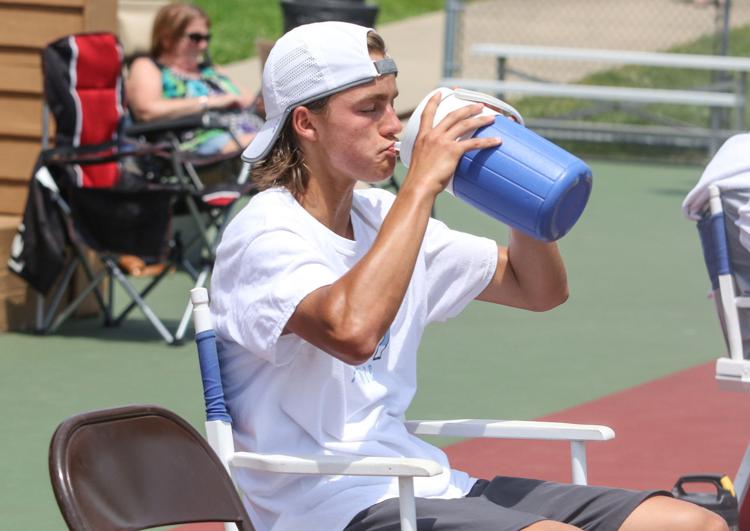 Belleville East's Max Skaer vs. Edwardsville's Zach Trimpe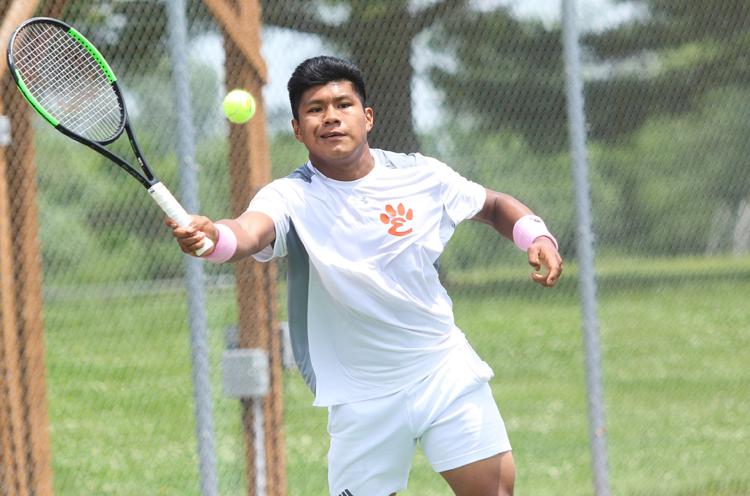 Belleville East's Max Skaer vs. Edwardsville's Zach Trimpe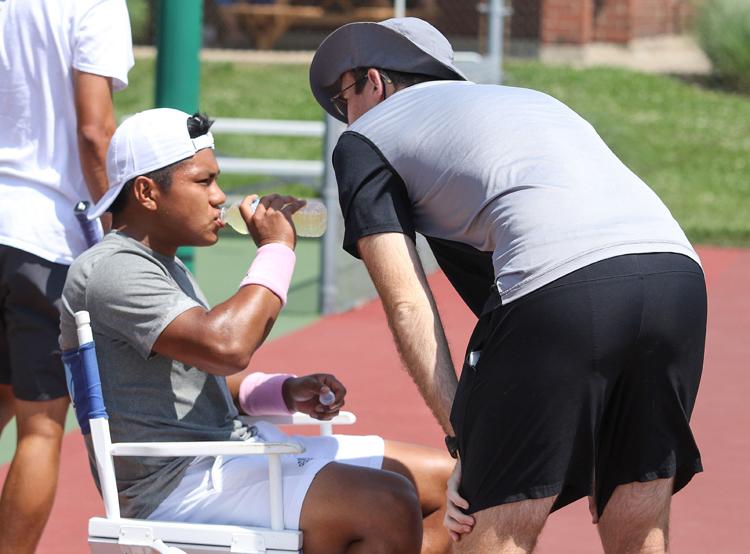 Belleville East's Max Skaer vs. Edwardsville's Zach Trimpe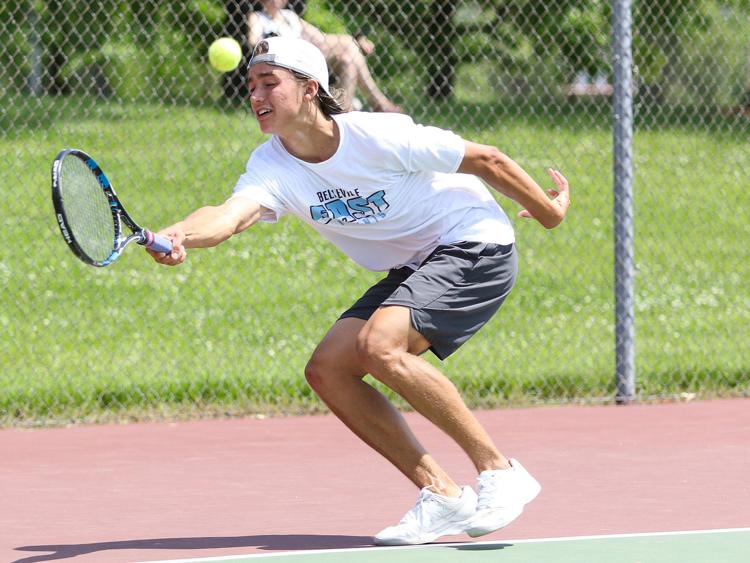 Belleville East's Max Skaer vs. Edwardsville's Zach Trimpe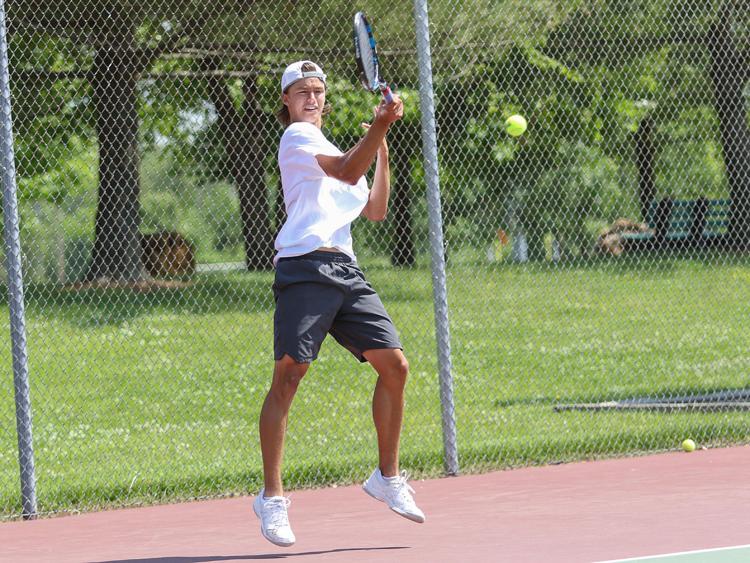 Belleville East's Max Skaer vs. Edwardsville's Zach Trimpe