SPRINGFIELD, MO. — CBC senior A.J. Woodman had the Class 2 singles championship on his racquet Saturday in a second-set tiebreaker against Ladue's Jeremy Ouyang during the Missouri boys tennis state tournament at Cooper Tennis Complex.
Woodman had a couple of mini-breaks on Ouyang's serve when he was down 4-3. And Woodman, who had served well throughout the match, closed his title in style with a service winner and an ace to record a 6-3, 7-6 victory.
"This has been my goal all year," said Woodman, who finished the season with a 28-0 record, doing so without losing a set. "Jeremy really made me work for it today. He brought it today. It was a grind the whole time."
Woodman's serve was the key in the title match. In the fifth game of the first set he had a pair of aces and a pair of service winners, all on first serves.
"The serve was the biggest part of my game today," said Woodman, who will attend West Point in the fall. "It really helped me get some free points."
Woodman now has both a singles and doubles state championship. He combined with Clayton Maack to win the doubles title two years ago and was third in singles last year.
"Winning both a singles and doubles championship in a prestigious event like this is quite an honor," Woodman said.
Ouyang, a junior, gave Woodman all he could handle despite being in a nearly three-hour, three-set match in the morning. He defeated Frederick Fraunfelder, the No. 1 singles player from state champion Rock Bridge.
"I felt I played pretty well today," Ouyang said. "A.J. is just very good. His ability to serve well was big today. He aced me a lot. He stays in points and then finishes points."
John Burroughs sophomore Akash Rajan gave St. Louis a sweep of the singles championships, a fact never in doubt as all four singles finalists were from St. Louis.
Rajan, who had defeated defending Class 1 singles champion Evan Erb of MICDS in the semifinals, beat teammate Rory Sutter in the finals, 6-0, 6-0. Sutter had beaten Chase Nwamu of MICDS in three sets in the other Class 1 semifinal.
"Winning a state championship has been a goal since last year," said Rajan, who finished second in doubles last year. "I felt I played as well as I have all season today."
It was perfect timing for Rajan, who made very few unforced errors.
"I felt I played consistently today and chose my shots wisely," Rajan said. "This means a lot to me."
The singles titles were only a part of the success for area players in the 2019 tournament.
Area players finished one, two and three in Class 2 singles as Lindbergh freshman Brian Kim had a three-set win in the third-place match against Fraunfelder.
SLUH's Nick Fischer also earned a Class 2 singles medal with a sixth-place finish.
Three area doubles teams won medals in Class 2 doubles. Lindbergh's Calvin Faris and Layton Wille beat CBC's Clayton Maack and David Abilez in the third-place match. SLUH's Victor Stefanescu and Leo Da Silva finished sixth.
Erb finished third in Class 1 singles, defeating teammate Nwamu in the third-place match.
John Burroughs fell one set short of capturing the triple crown (team, singles and doubles championships). Sam Wang and Dav Nayak of the Bombers lost a three-set match in the Class 1 doubles final to Pembroke Hill's Nathan Turtledove and Logan Stevens.
Priory's two doubles teams each came home with medals.
Charles McEnery and Gary Gaertner won their third-place match against Adam Zhao and Thomas Dobbs of John Burroughs. The other Rebels doubles team, Sean Finnie and John Newell captured the consolation title.
State Tennis Semifinals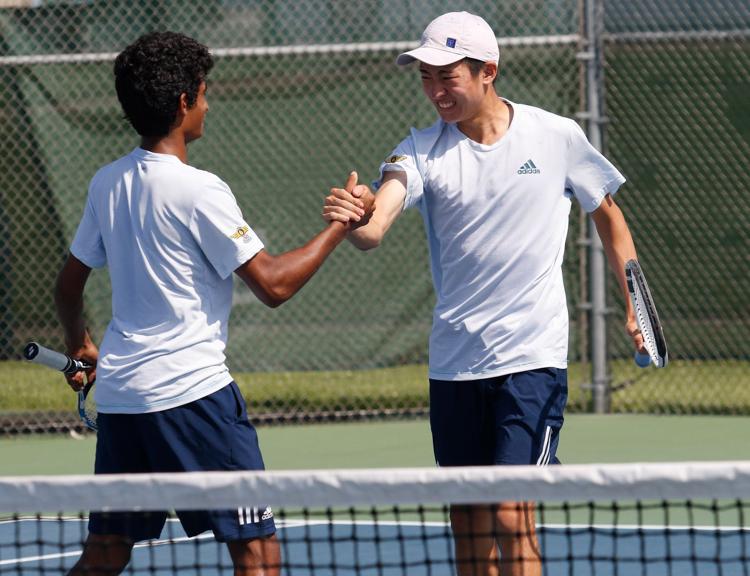 State Tennis Semifinals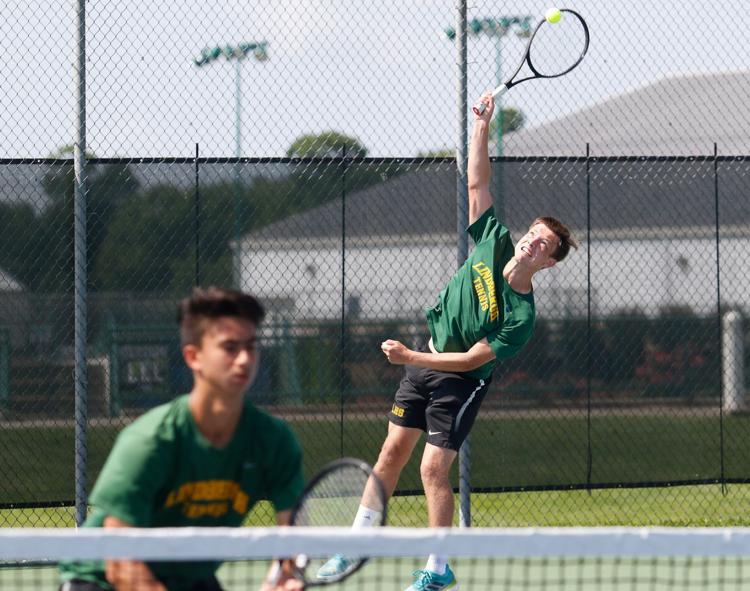 State Tennis Semifinals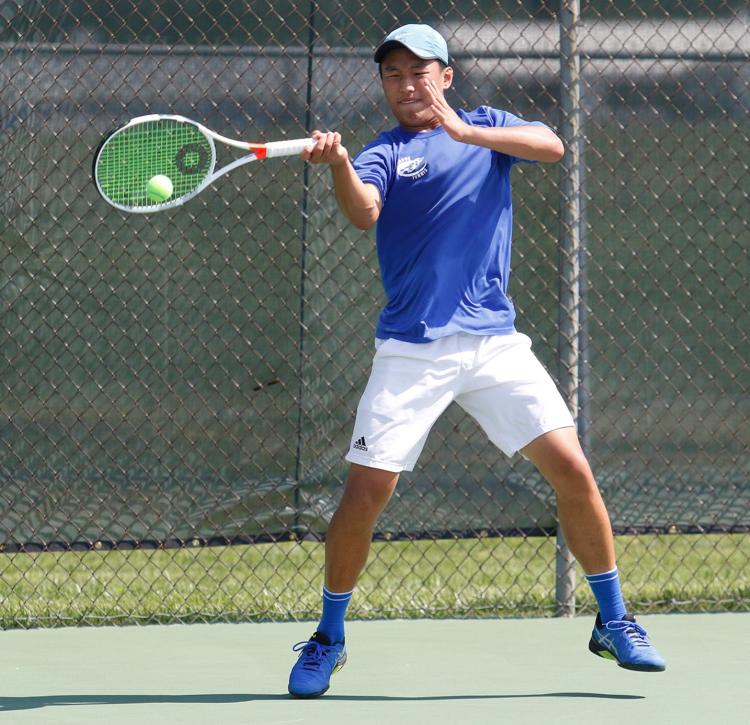 State Tennis Semifinals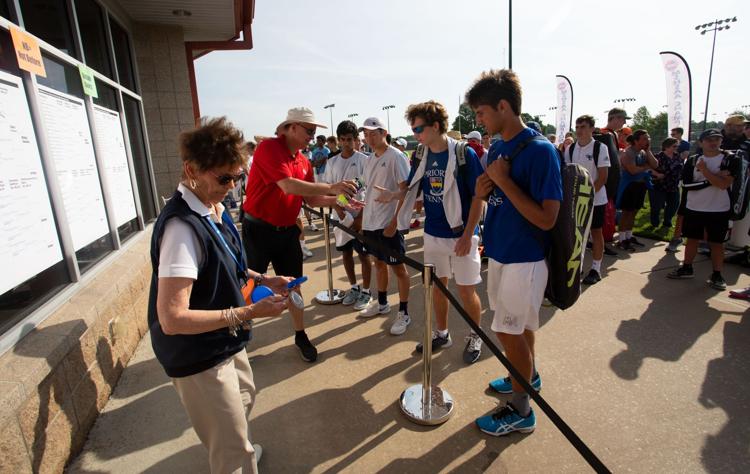 State Tennis Semifinals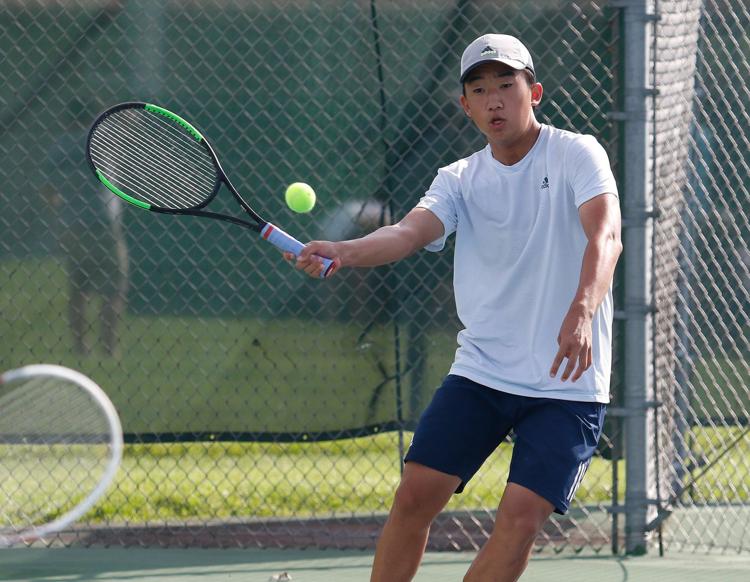 State Tennis Semifinals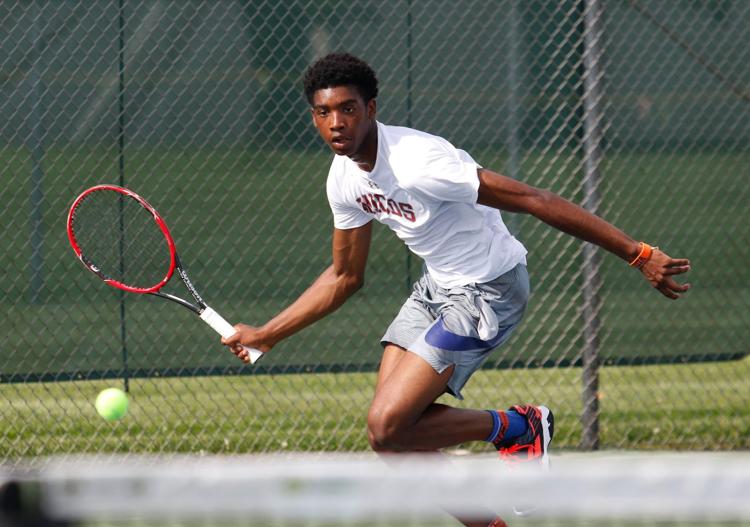 State Tennis Semifinals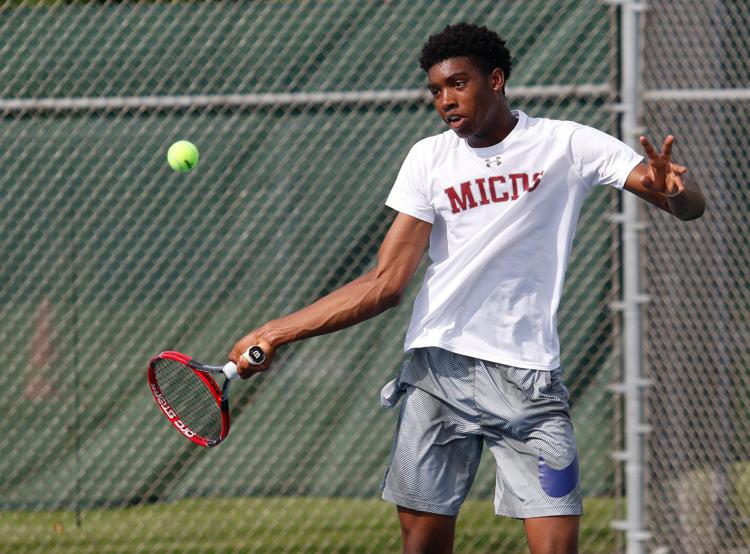 State Tennis Semifinals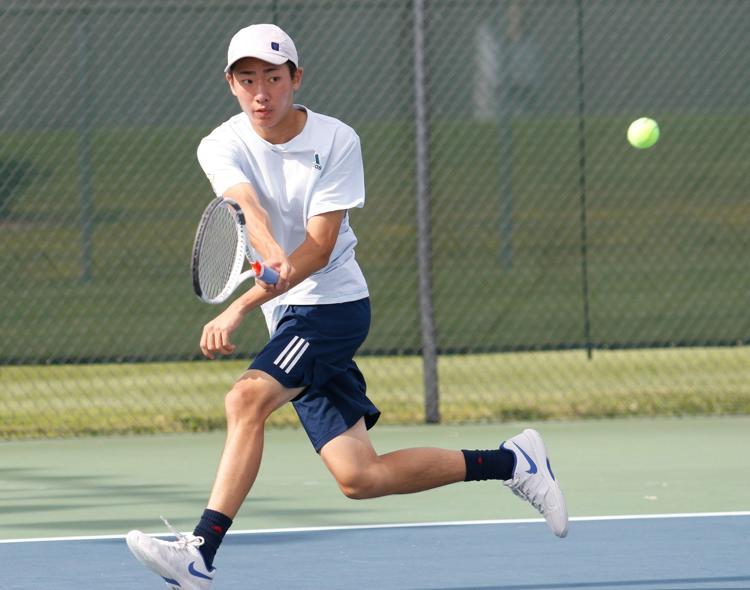 State Tennis Semifinals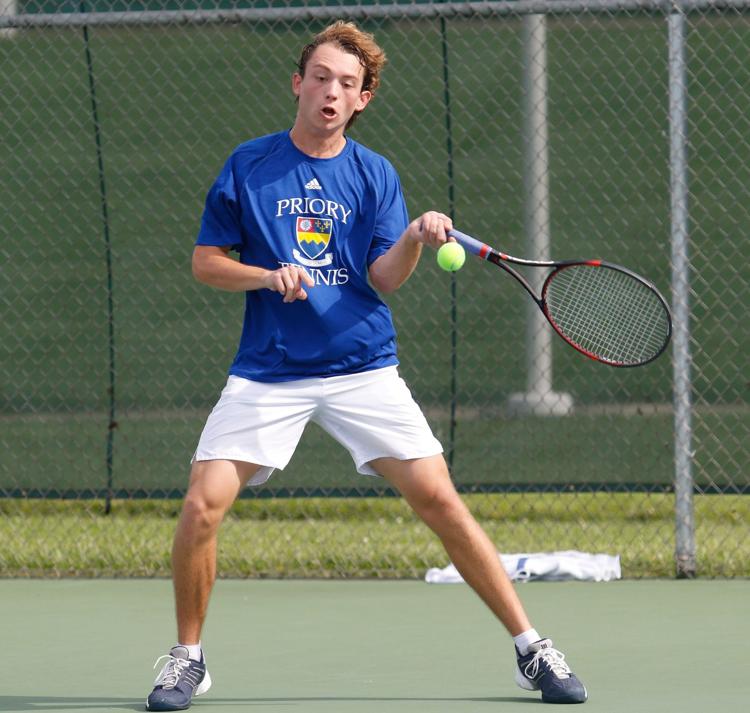 State Tennis Semifinals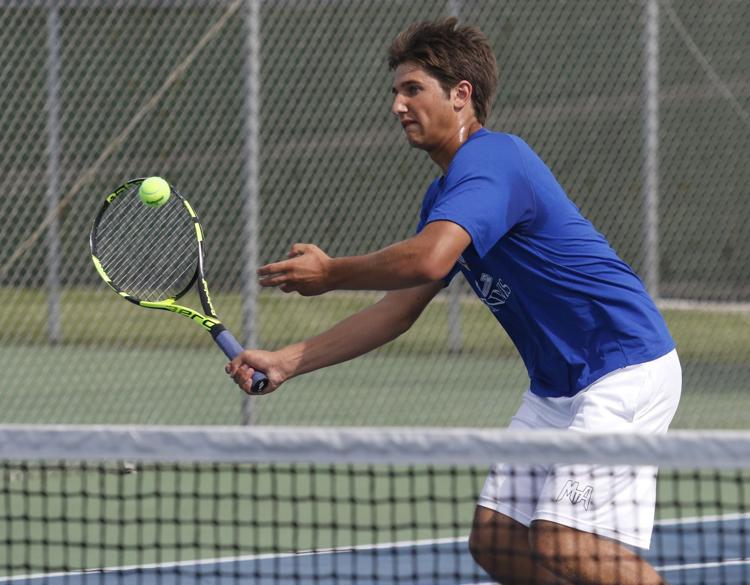 State Tennis Semifinals
State Tennis Semifinals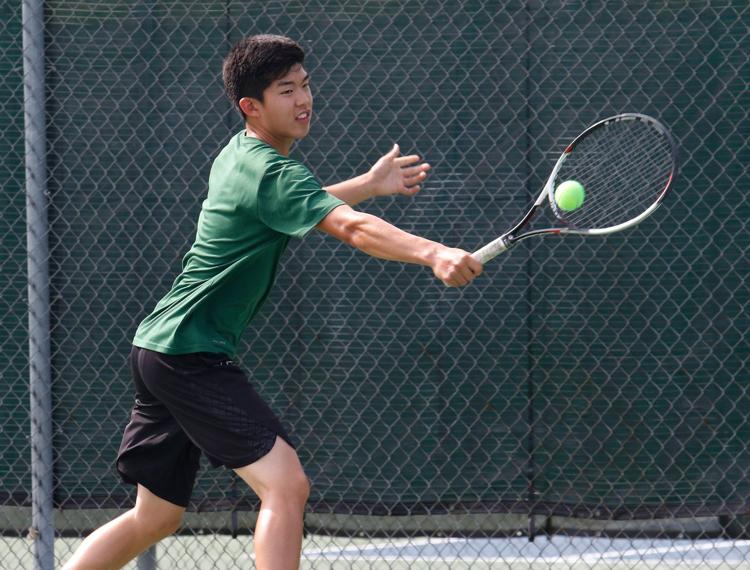 State Tennis Semifinals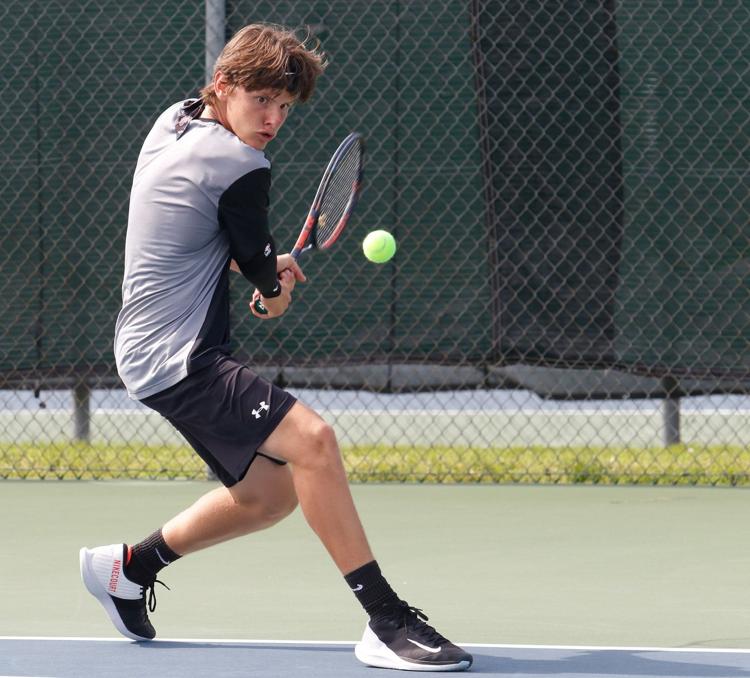 State Tennis Semifinals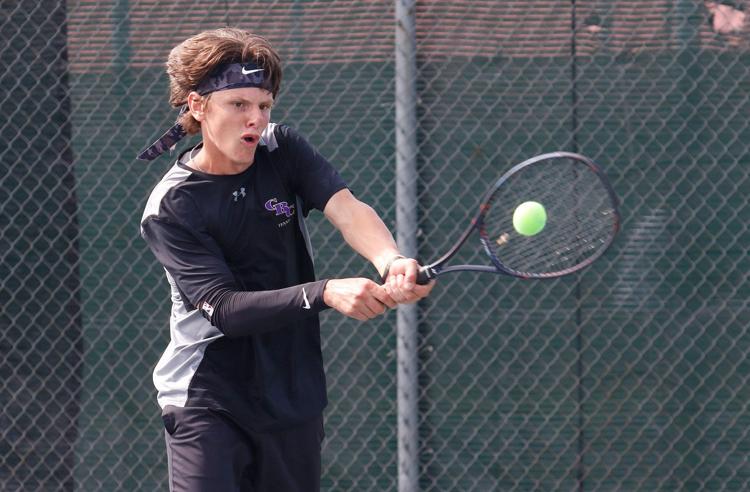 State Tennis Semifinals
State Tennis Semifinals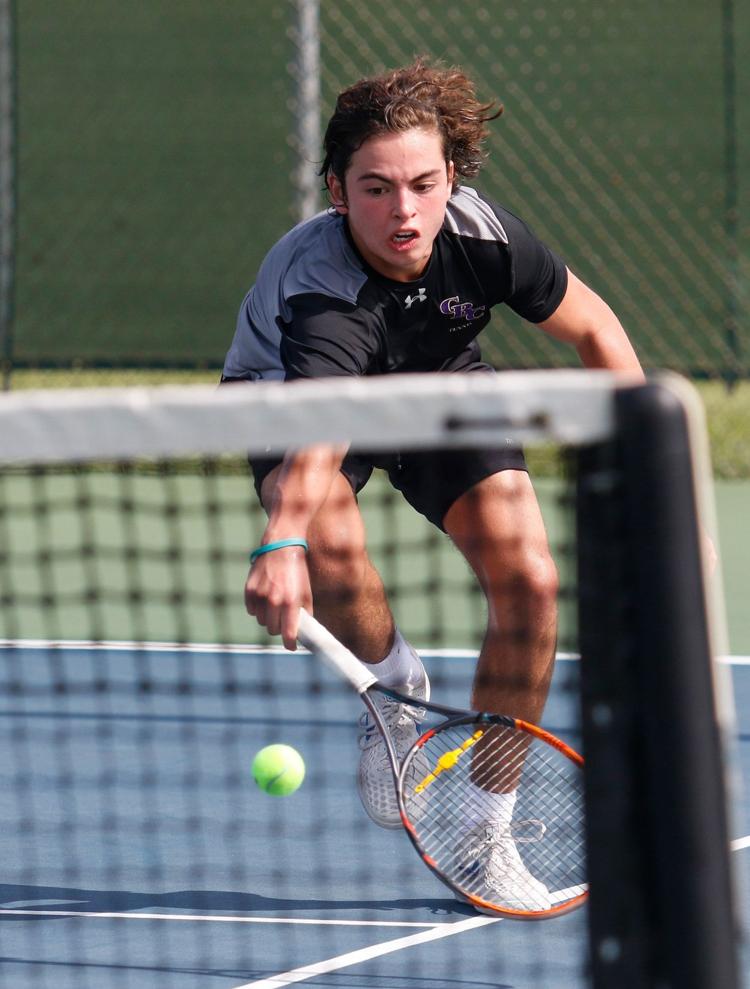 State Tennis Semifinals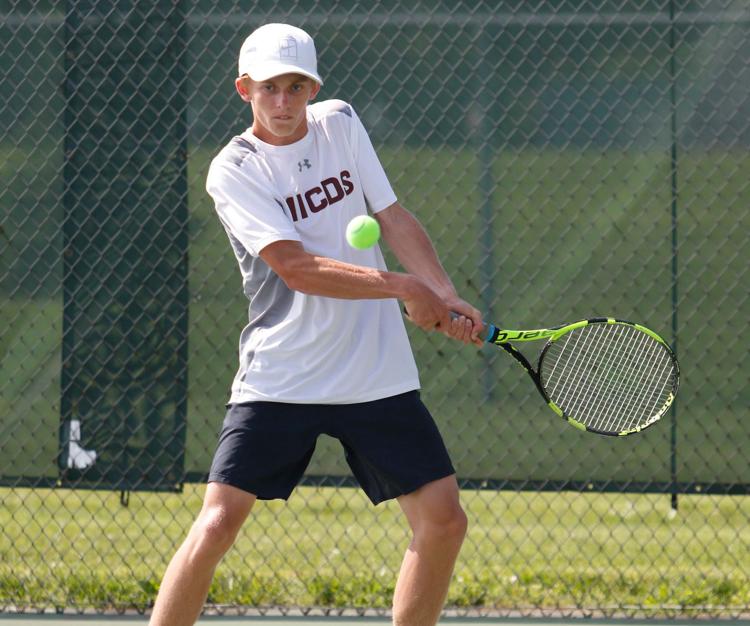 State Tennis Semifinals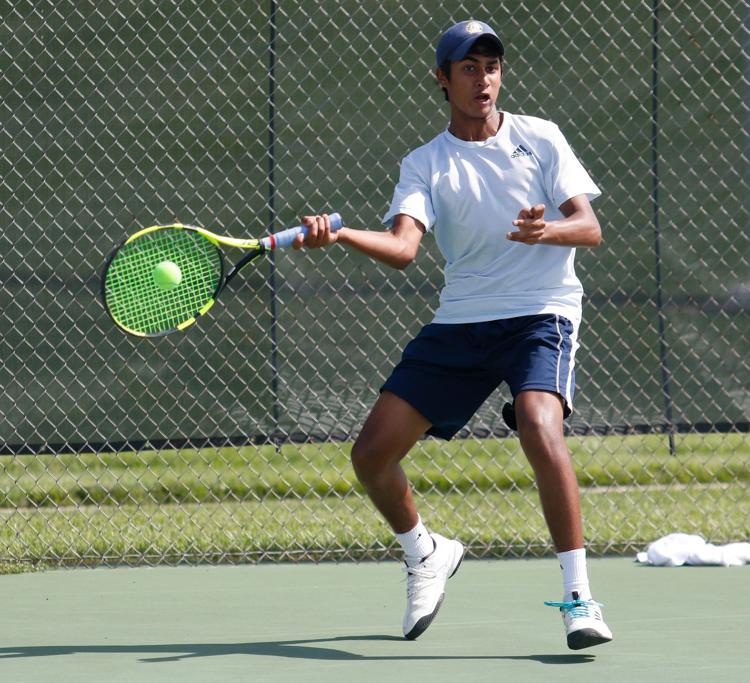 State Tennis Semifinals