John Burroughs tennis players Akash Rajan and Rory Sutter have had success at the highest level playing singles in the Missouri state tournament.
Rajan is the defending Class 1 singles champion, beating Sutter for the state title in 2019. Last year's tournament was canceled because of the COVID-19 pandemic. He defeated Sutter 
It was the second time Sutter qualified for the singles state championship match. He lost in the final in 2018 to Evan Erb of MICDS.
As seniors, Rajan and Sutter elected to play doubles in the postseason. And they will enter the state tournament, which will be played May 20-22 at Cooper Tennis Complex in Springfield, with a lot of momentum.
They won the Class 3 District 1 title Saturday with a straight-set win over teammates Sam Wang and Dav Nayak in the championship at Chesterfield Athletic Club. Both Bombers doubles teams earned a spot at state as the top two singles players and doubles teams from the eight districts in Class 2 and 3 advanced to the final field of 16.
It was an impressive tuneup win as Wang and Nayak are two-time medalists in doubles. They finished fifth at state in 2018 and second in 2019.
The decision to play doubles in the postseason was one Sutter considered from the beginning of the season.
"It was something I had not done yet and I thought Akash and I would make a good team," Sutter said. "Akash and I communicate well and we play aggressive doubles. We don't make the points longer than necessary."
Rajan had considered playing singles in the new Class 3, but that was not a choice after he suffered a stress fracture during the season. He has not played singles in the latter half of the season, playing only in doubles against MICDS and Priory prior to district.
"I was a little concerned at first what would happen if I made one wrong move," Rajan said. "I played with a brace (Saturday) and it felt pretty good. It is easier playing doubles. Hopefully, I will be able to play singles in the team tournament."
In singles, St. Louis University High junior Gus Tettamble won the district title by defeating Brian Kim of Lindbergh in a hard-fought championship match 6-4, 7-5.
Tettamble advanced to state with an unbeaten record despite playing with a torn extensor carpi subsheath for much of the season. His left arm was taped Saturday.
"I guess this whole one-handed thing is not too bad," Tettamble said. "At least I feel 100 percent with one arm. I have always been a scrappy player. I know the weapons I have and I have to play smart and take advantage of them."
One of those weapons is a powerful serve, which has become a strength.
"I was serving up 5-4 in the first set and 6-5 in the second," Tettamble said. "Last year I would have been sweating bullets in that situation, but now I feel comfortable with my serve."
Tettamble broke Kim's serve in the first game of the match. That turned out to be the only break of the opening set.
Tettamble was broken once in the second set but broke right back.
The trip to state will be the first for Tettamble and he is looking forward to it.
"I'm not going down there to lose," he said.
The Class 3 District 1 team tournament will be played Monday through Thursday.
Class 3 District 1 boys tennis tournament
Class 3 District 1 boys tennis tournament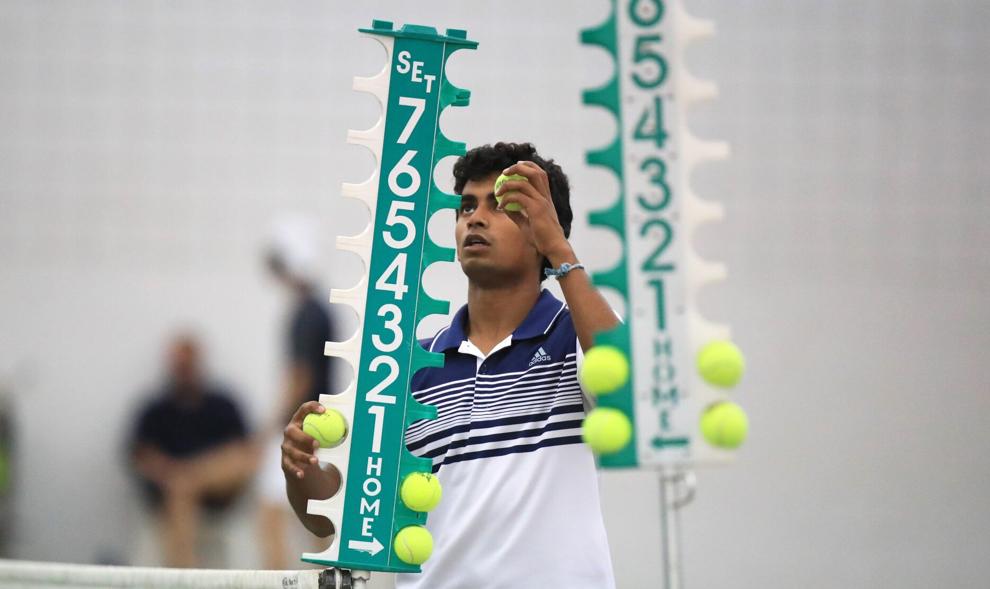 Class 3 District 1 boys tennis tournament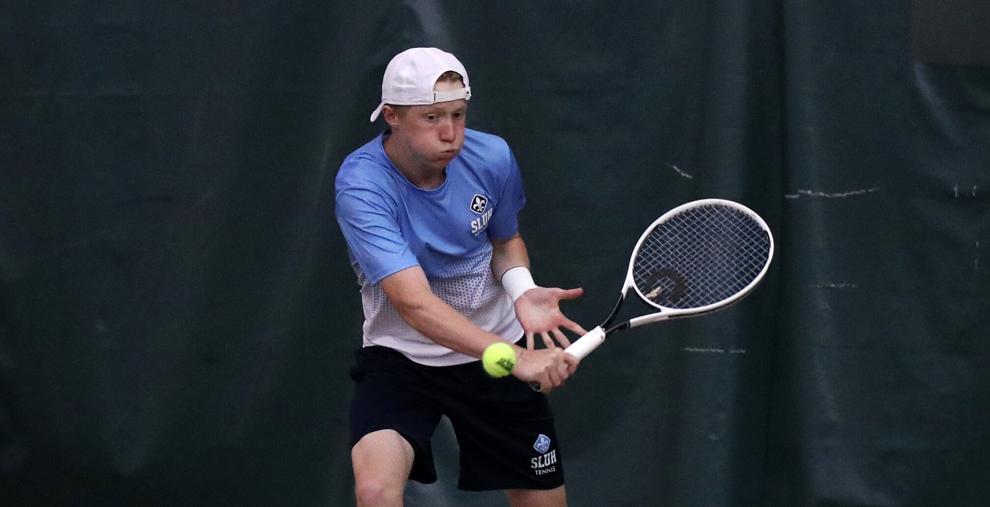 Class 3 District 1 boys tennis tournament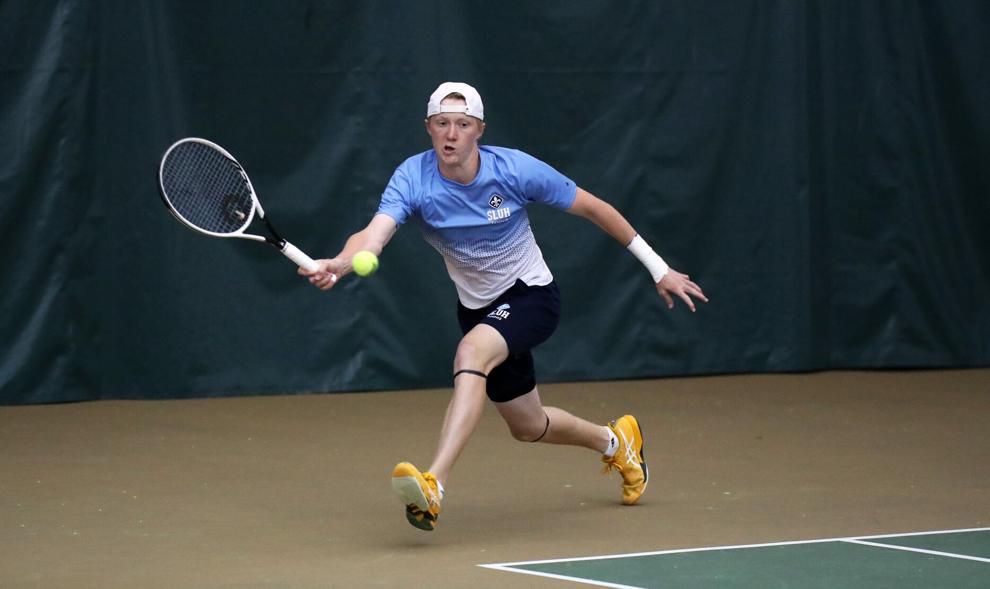 Class 3 District 1 boys tennis tournament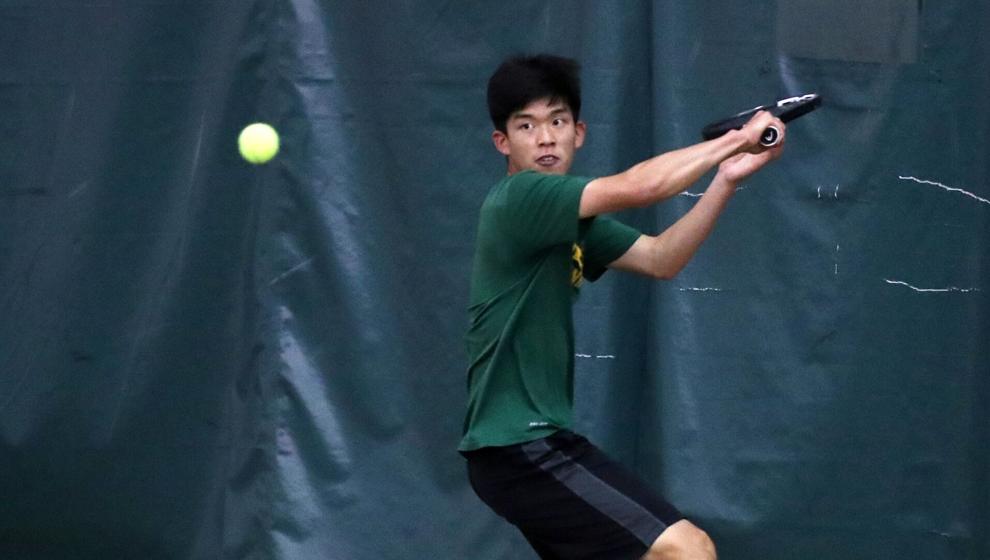 Class 3 District 1 boys tennis tournament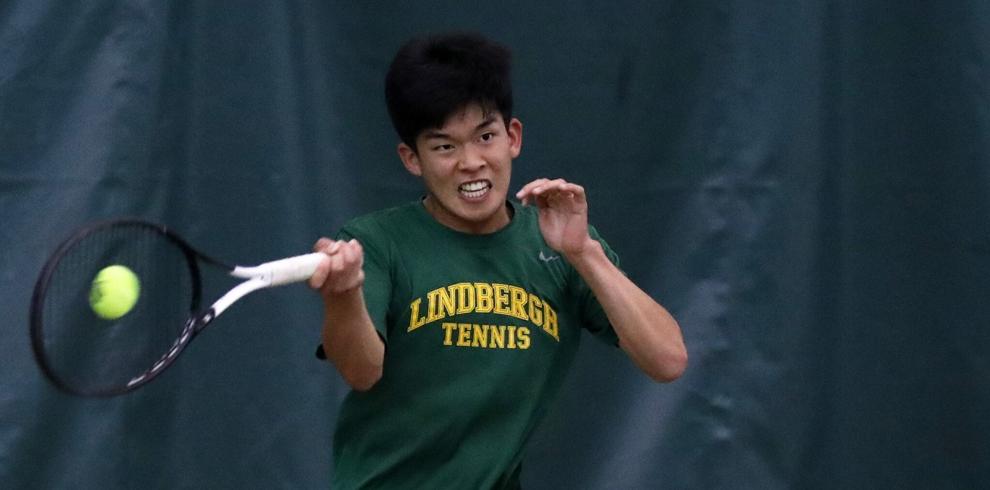 Class 3 District 1 boys tennis tournament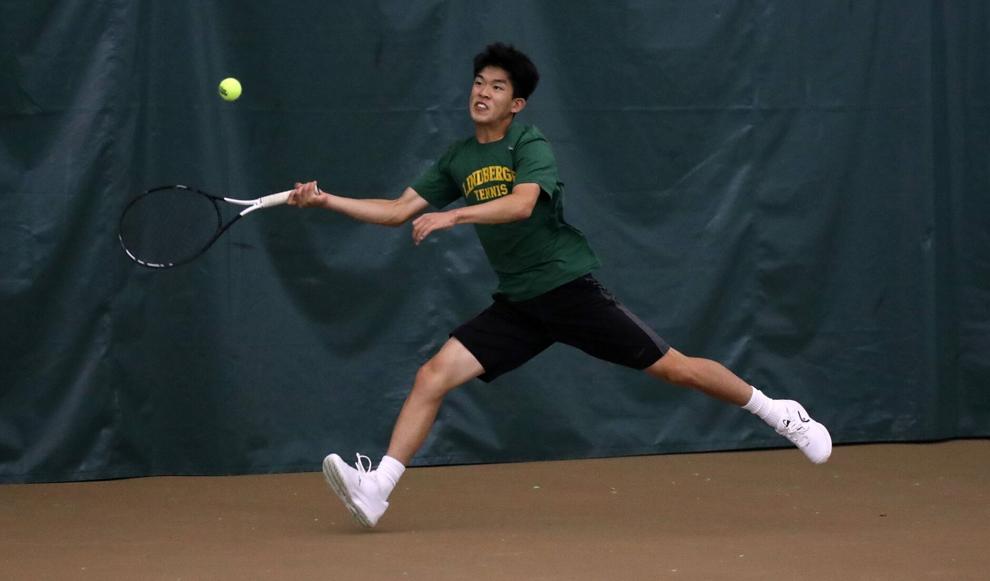 Class 3 District 1 boys tennis tournament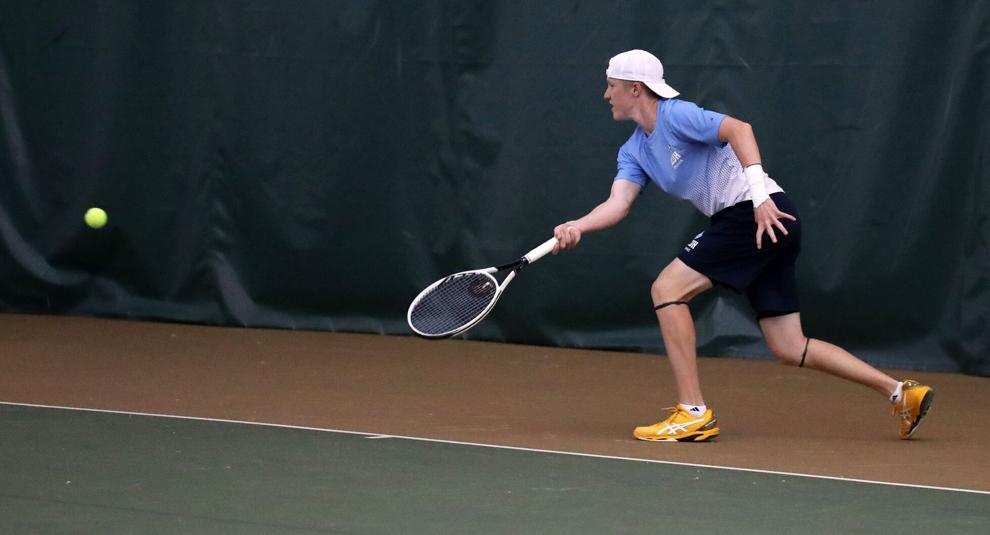 Class 3 District 1 boys tennis tournament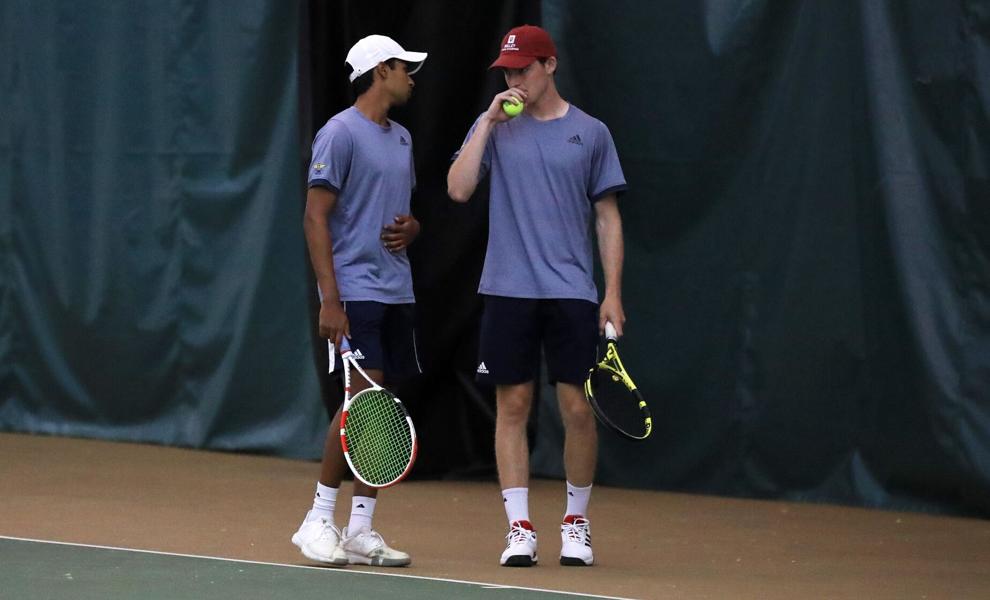 Class 3 District 1 boys tennis tournament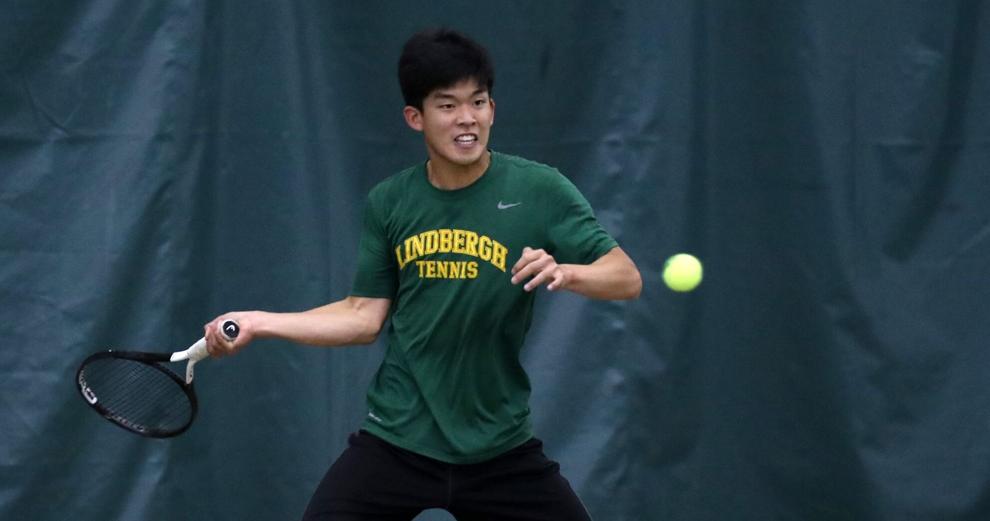 Class 3 District 1 boys tennis tournament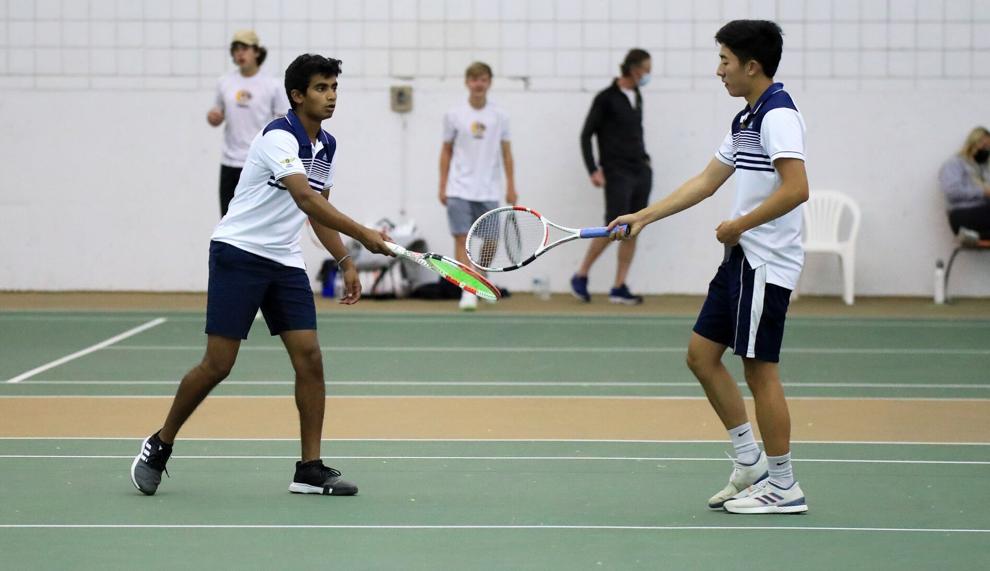 Class 3 District 1 boys tennis tournament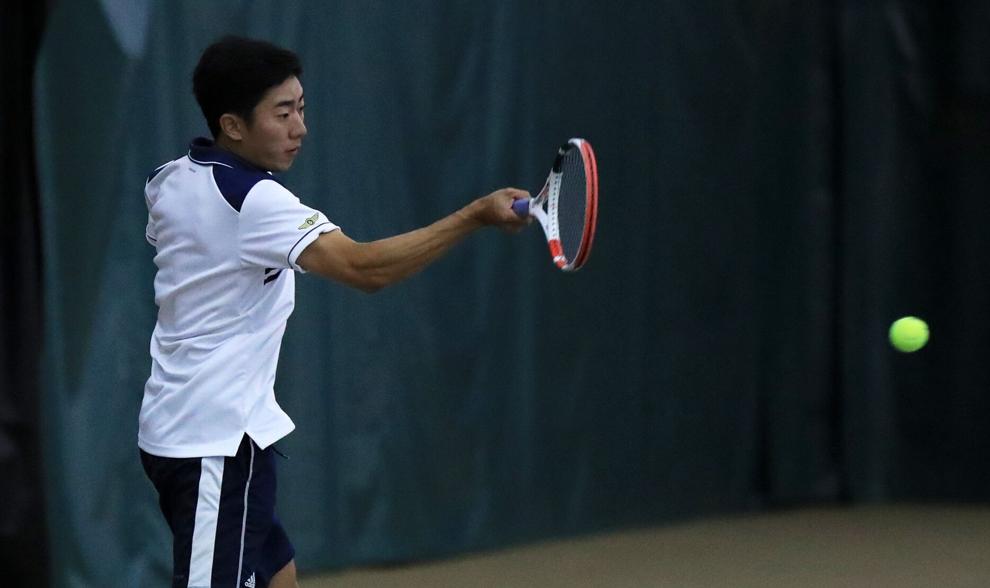 Class 3 District 1 boys tennis tournament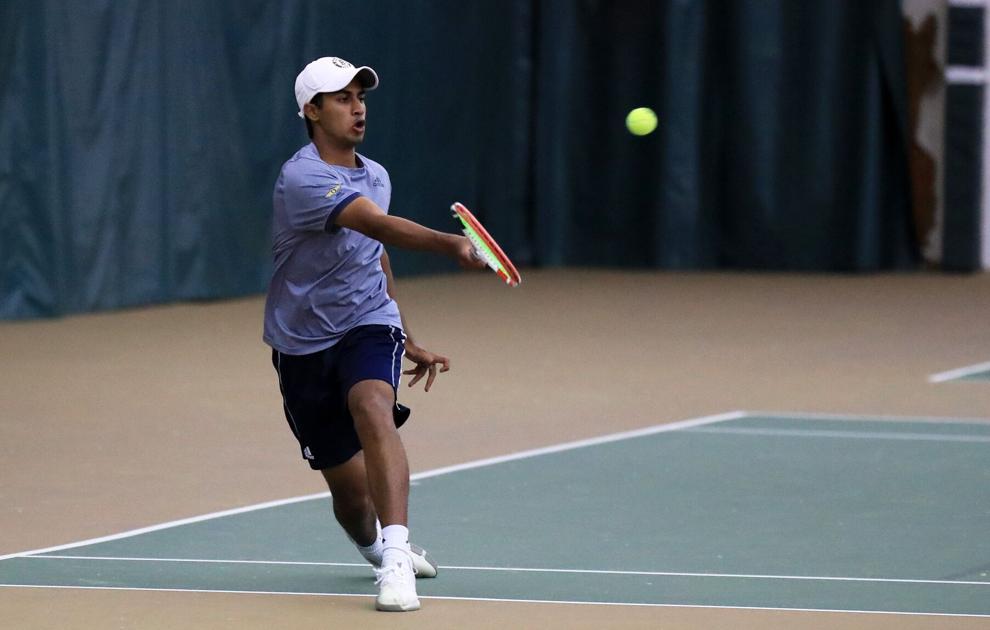 Class 3 District 1 boys tennis tournament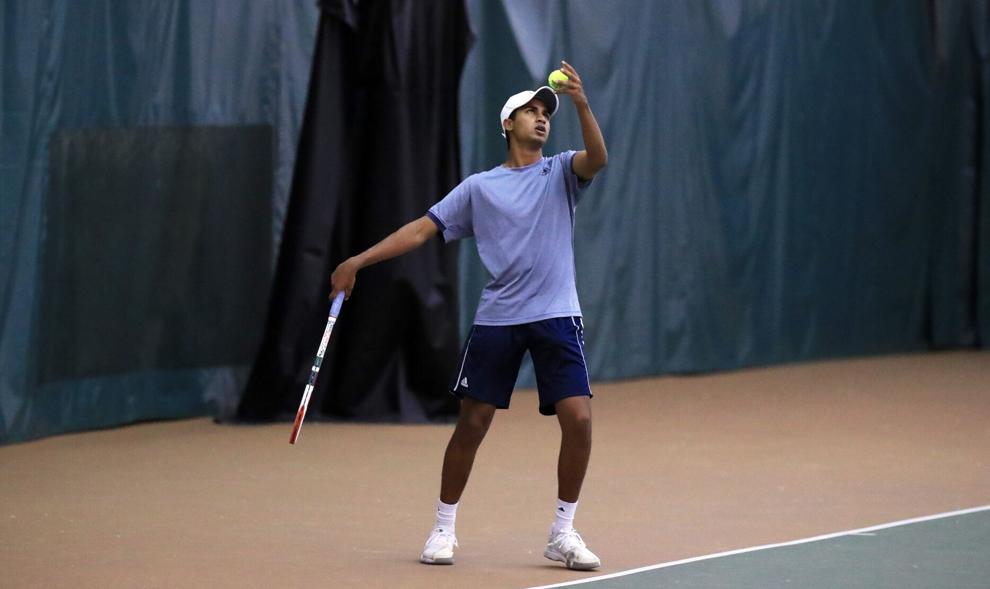 Class 3 District 1 boys tennis tournament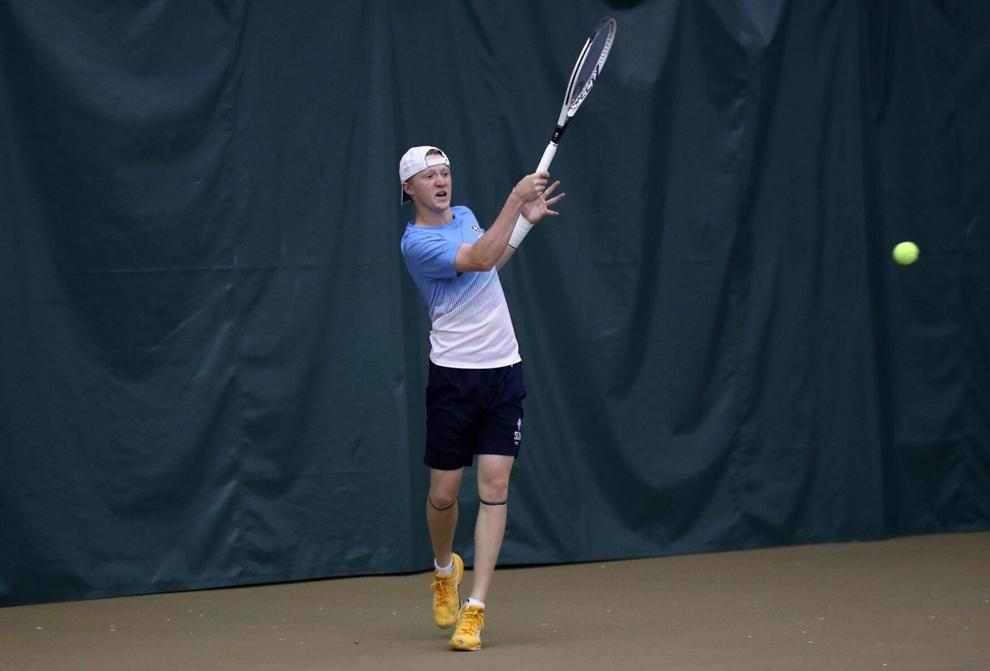 Class 3 District 1 boys tennis tournament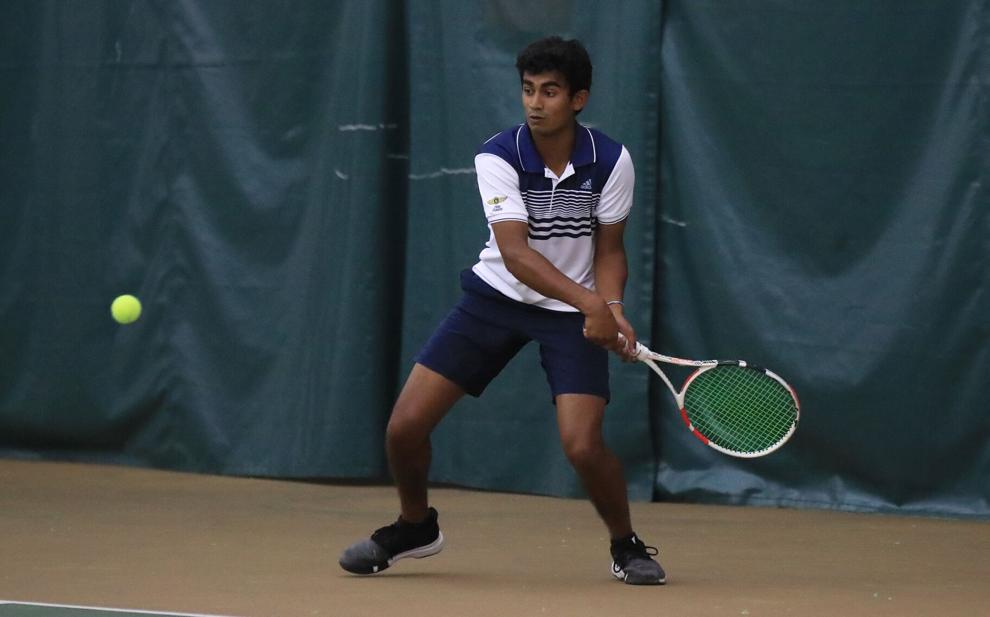 Class 3 District 1 boys tennis tournament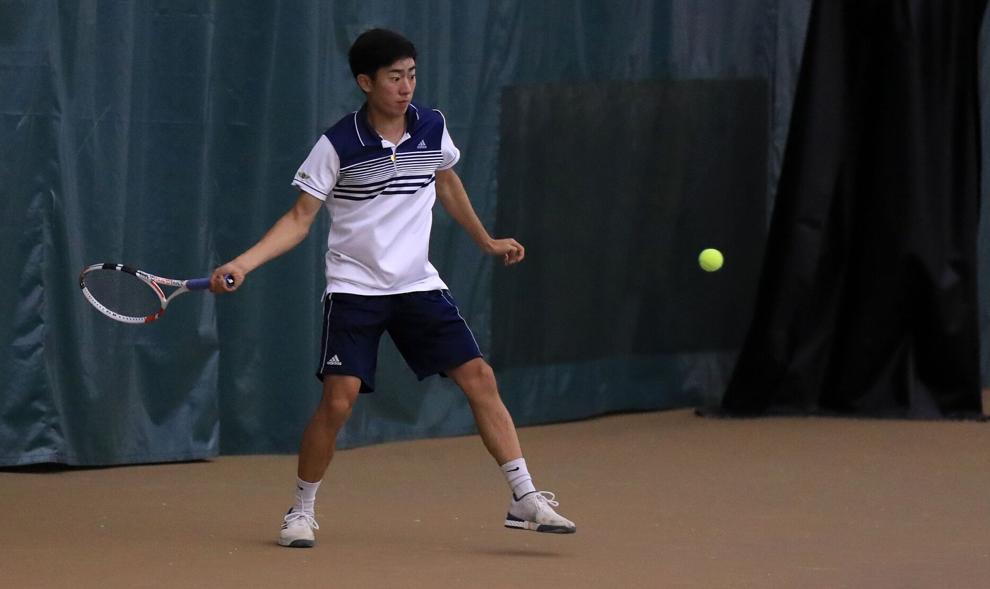 Class 3 District 1 boys tennis tournament
Class 3 District 1 boys tennis tournament
Class 3 District 1 boys tennis tournament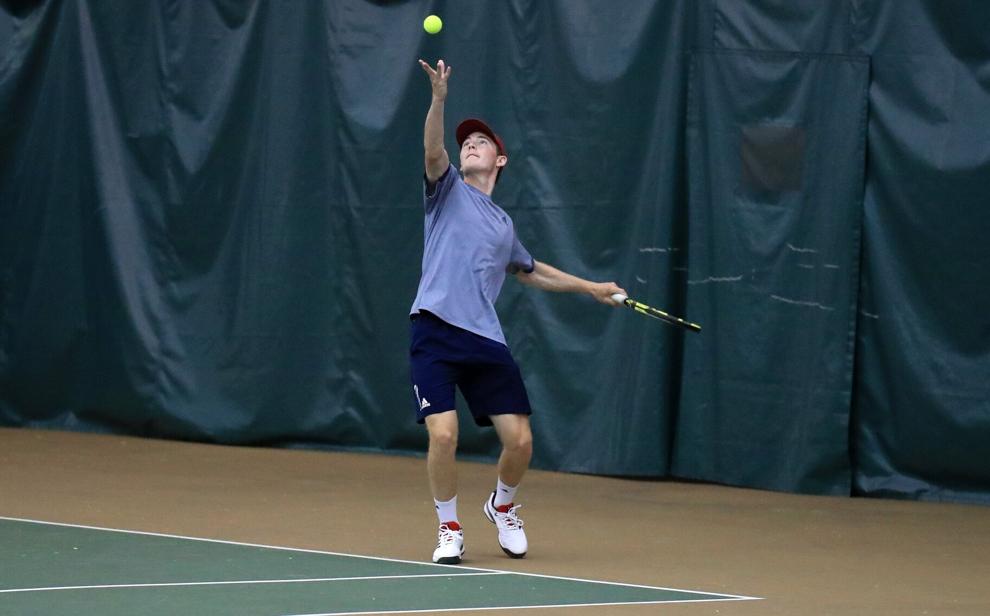 Class 3 District 1 boys tennis tournament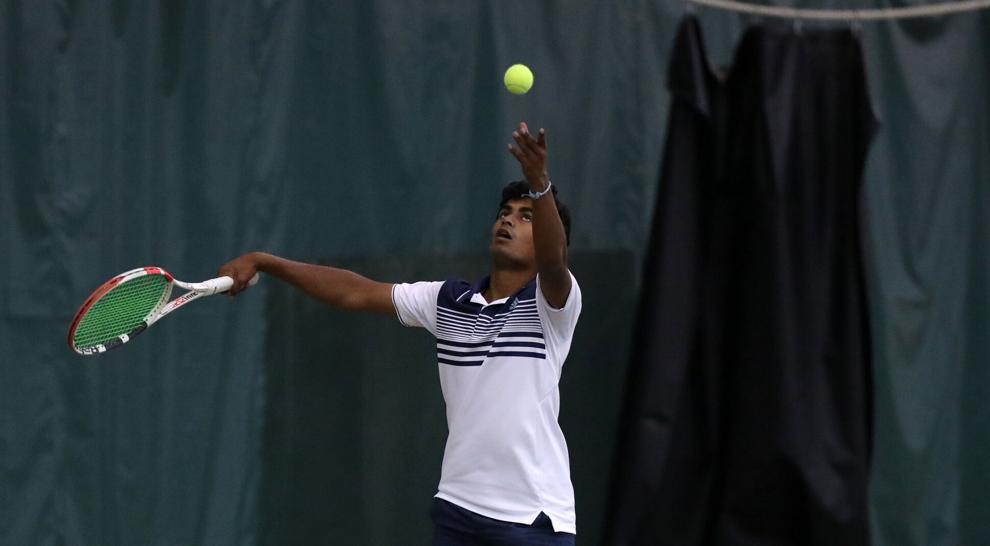 Class 3 District 1 boys tennis tournament
Class 3 District 1 boys tennis tournament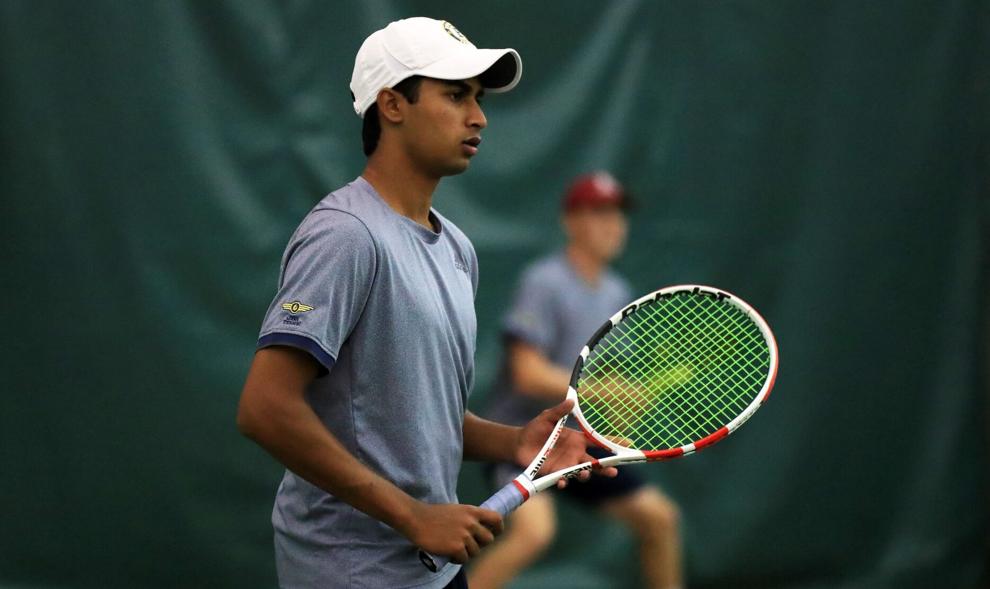 Class 3 District 1 boys tennis tournament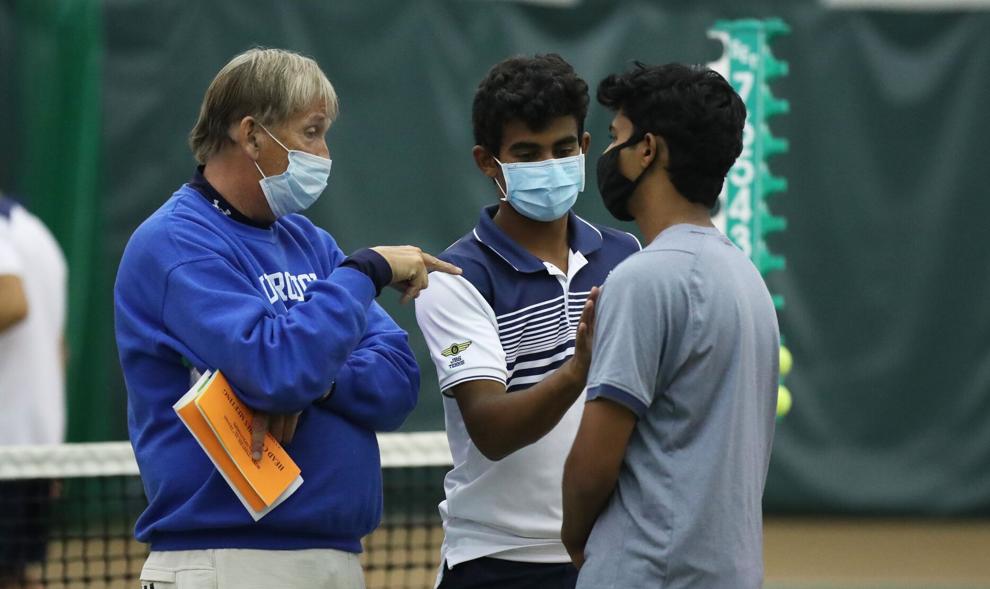 Class 3 District 1 boys tennis tournament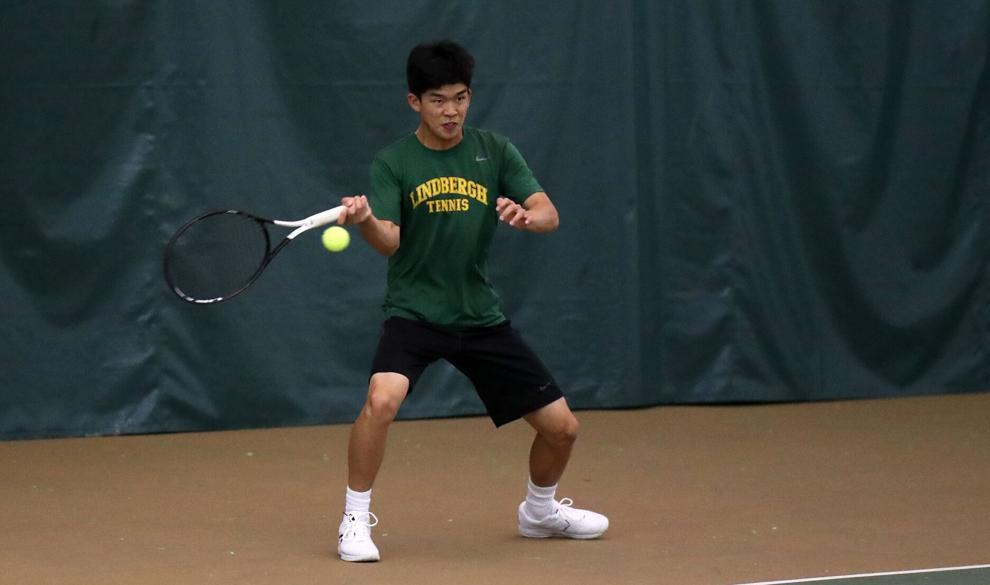 Class 3 District 1 boys tennis tournament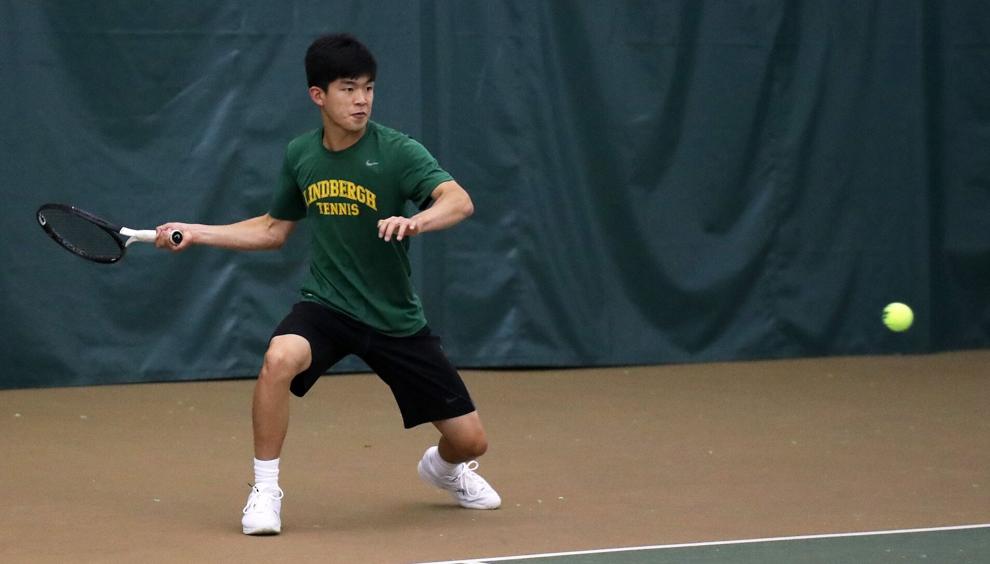 Class 3 District 1 boys tennis tournament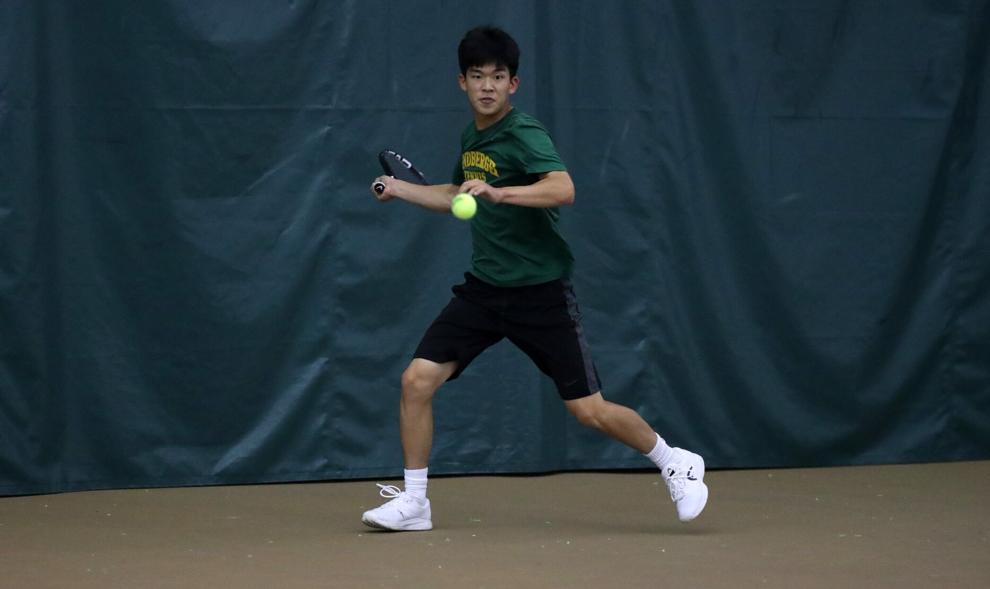 Class 3 District 1 boys tennis tournament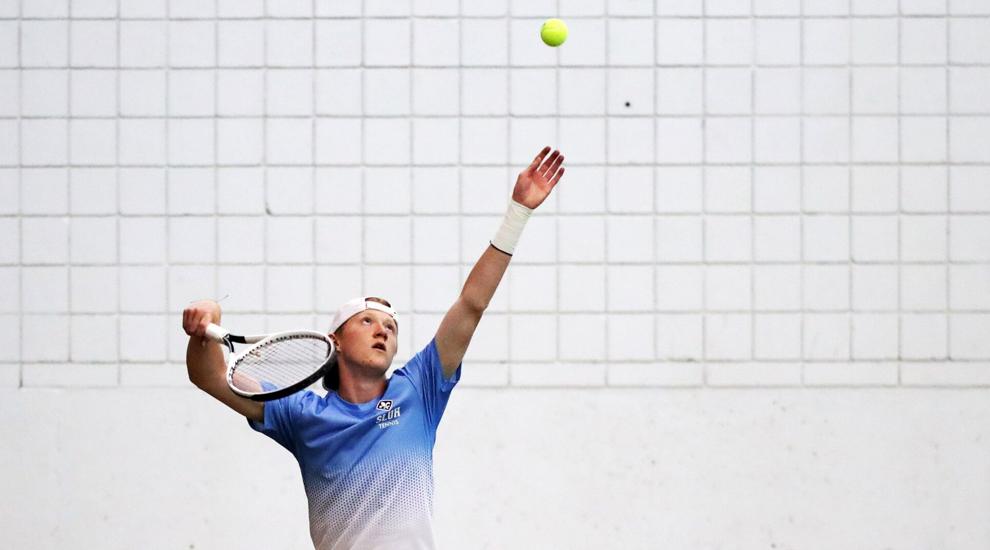 Class 3 District 1 boys tennis tournament