SAPPINGTON • Lindbergh won the war Friday, though St. Louis University High won a memorable battle before the result of the boys tennis dual match was decided.
The highlight match in the 5-4 victory for the Flyers at Lindbergh High came at No. 1 singles as a pair of freshmen showed why they deserved the top spot in their strong teams' lineups.
SLUH's Gus Tettamble pulled out a 3-6, 6-0, 13-11 victory against Lindbergh's Brian Kim in a showdown between fabulous first-year players.
"It was a rough start," Tettamble said. "He is a very good player and I just had to keep up my energy and keep fighting and believing in myself."
Kim earned the No. 1 singles spot on a Lindbergh team that features three returning players from a Class 2 state semifinal team last year.
Meanwhile, Tettamble started the season at No. 1 singles for SLUH ahead of a singles and doubles state qualifier from last year.
In the deciding third-set super tiebreaker, Tettamble saved a match point and won the last three points for the victory. The match featured many long rallies and few unforced errors.
"I am very familiar with Brian's game and he is very talented," Tettamble said. "A lot of times in a tiebreaker like that it comes down to who plays the hardest and who plays the smartest. You want to keep up your aggressiveness but also not make any mistakes."
Despite Tettamble's dramatic win, Lindbergh -- which has advanced to the final four in Class 2 the last three years -- pulled out the team victory.
Kim and Layton Wille won at No. 1 doubles while Ben Klosterman and Achintya Benegal won at No. 3 doubles.
SLUH got a big win at No. 2 doubles from Danny Lombardi and Henry Dowd. They won in a tiebreaker 9-8.
Leo DaSilva moved up to No. 2 singles for SLUH and had a dramatic three-set win over Wille. Dowd, who is the third freshman in the SLUH starting six, picked up the other SLUH singles win, as he defeated Klosterman in straight sets at No. 4.
Lindbergh senior Calvin Faris, who has played on the three final four Flyers teams, won easily at No. 3 singles. Faris played No. 1 singles last year.
The Flyers got pivotal wins at the bottom of the singles lineup as Andrew McDonald won at No. 5 and Benegal at No. 6.
"We will see," Lindbergh coach Brandon Murray said when asked about the chances of yet another final four appearance. "We might actually be stronger one through three in singles but we need to solidify our doubles teams. That has been one of the reasons for our success these last few years."
SLUH vs. Lindbergh tennis
SLUH vs. Lindbergh tennis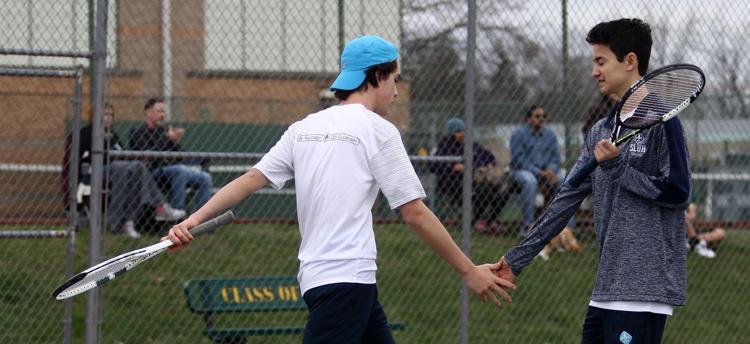 SLUH vs. Lindbergh tennis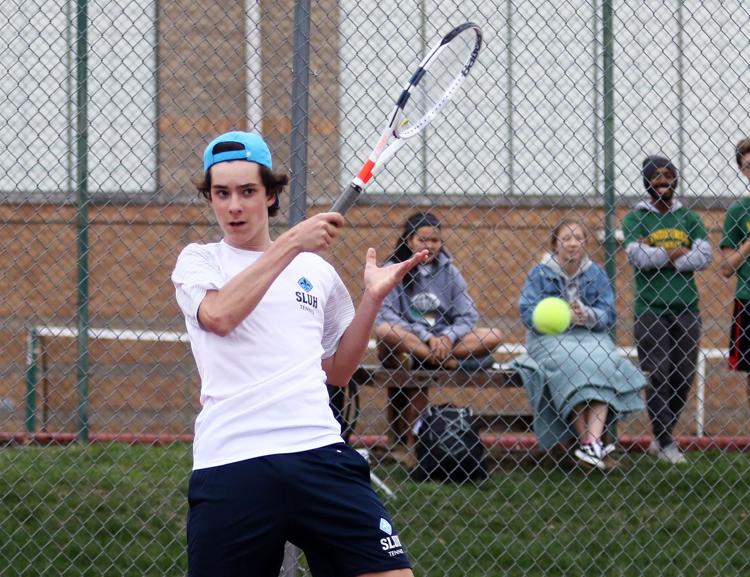 SLUH vs. Lindbergh tennis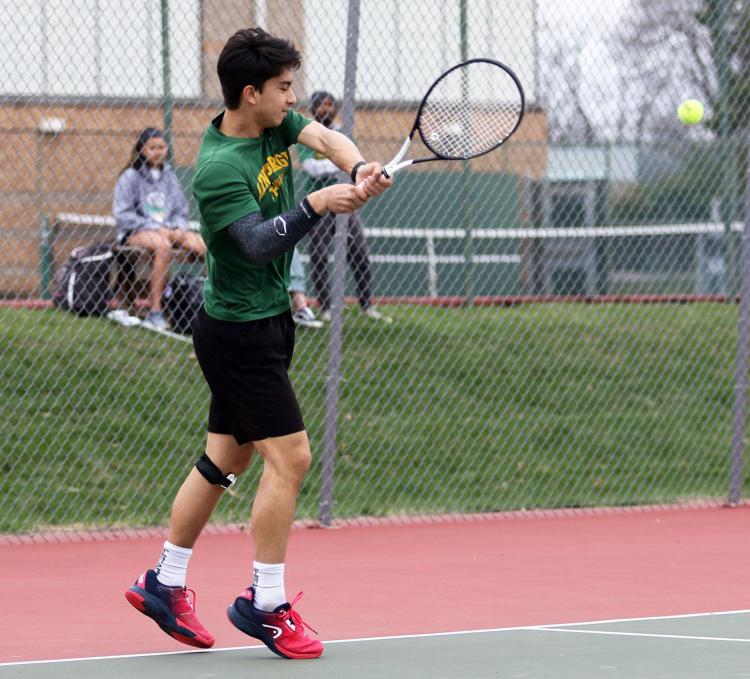 SLUH vs. Lindbergh tennis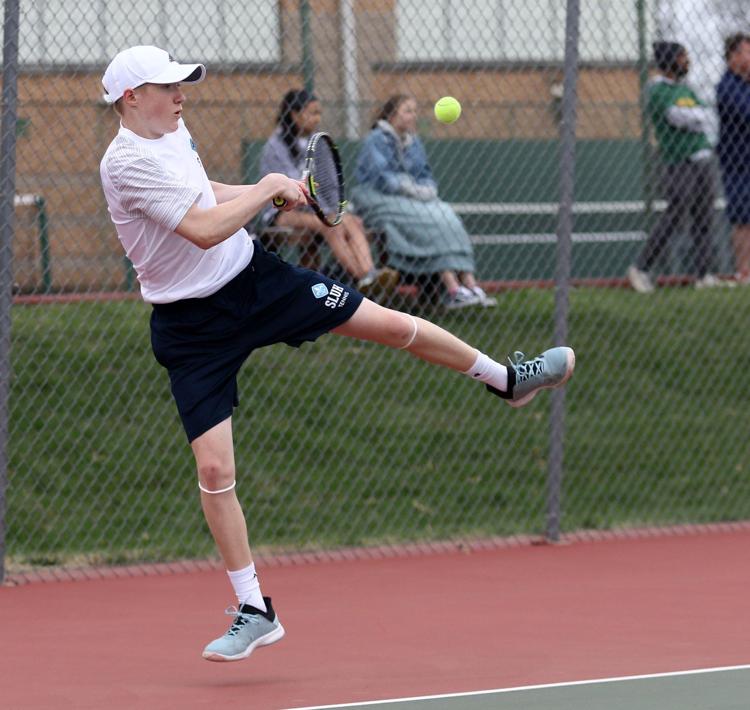 SLUH vs. Lindbergh tennis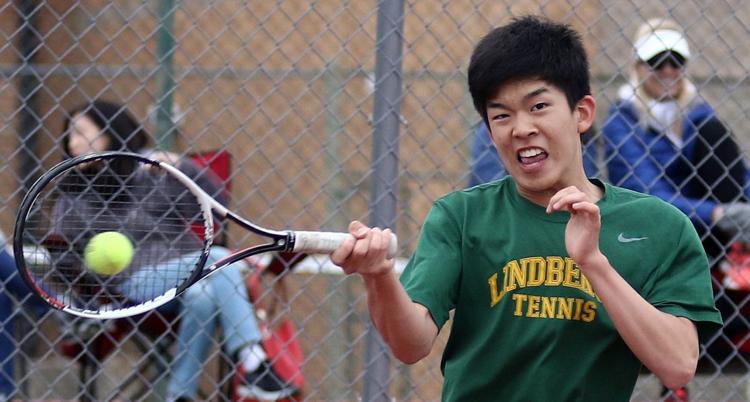 SLUH vs. Lindbergh tennis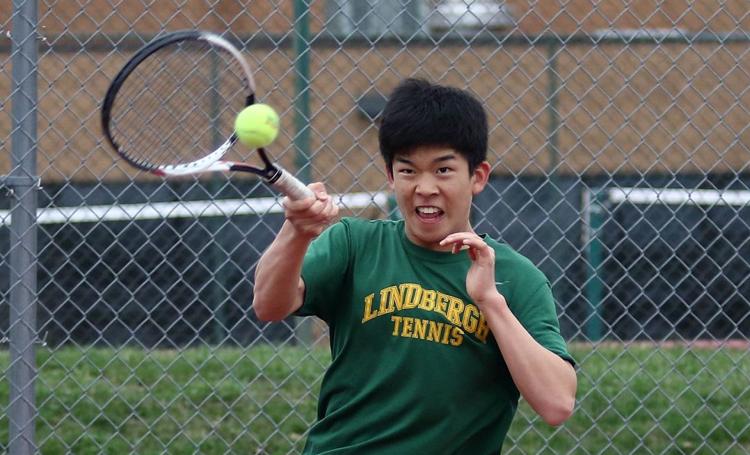 SLUH vs. Lindbergh tennis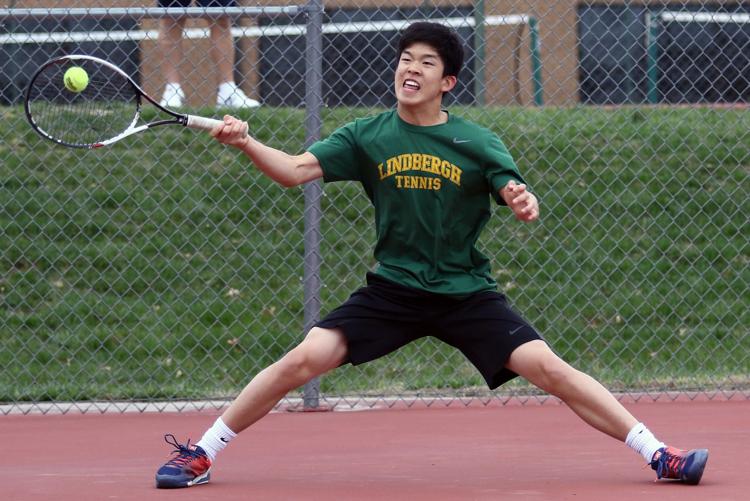 SLUH vs. Lindbergh tennis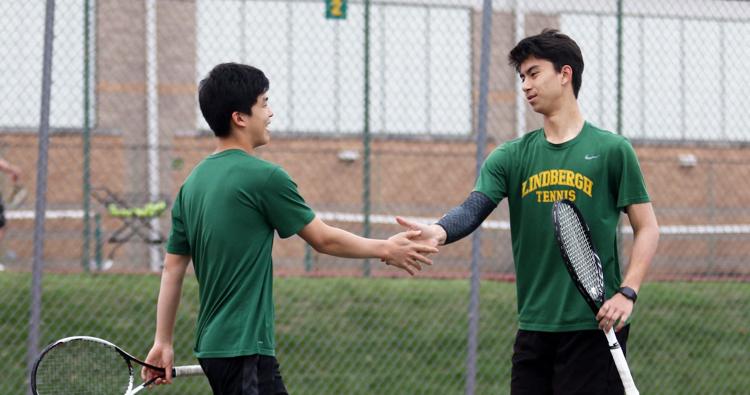 SLUH vs. Lindbergh tennis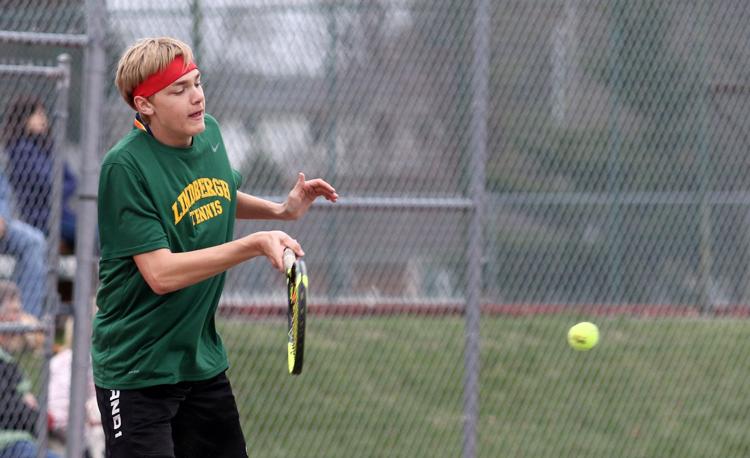 SLUH vs. Lindbergh tennis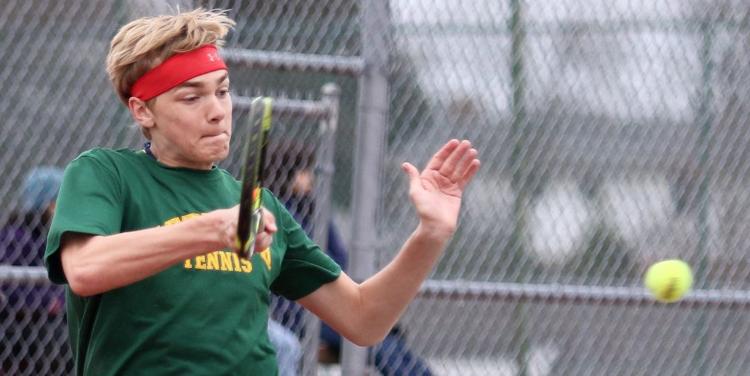 SLUH vs. Lindbergh tennis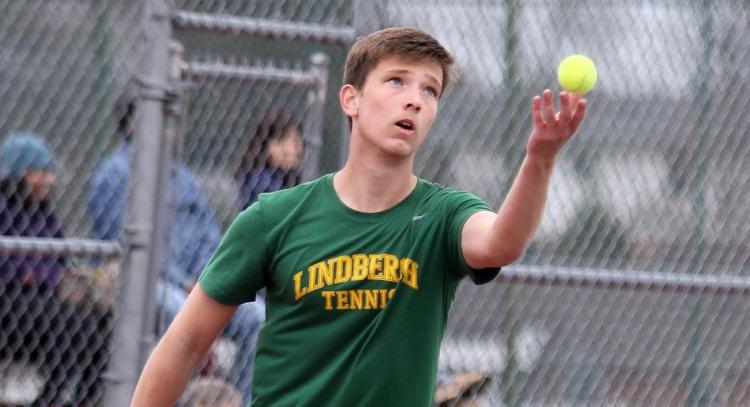 SLUH vs. Lindbergh tennis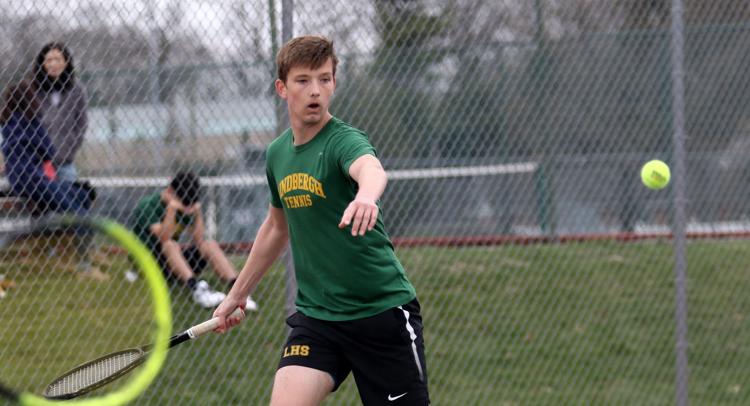 SLUH vs. Lindbergh tennis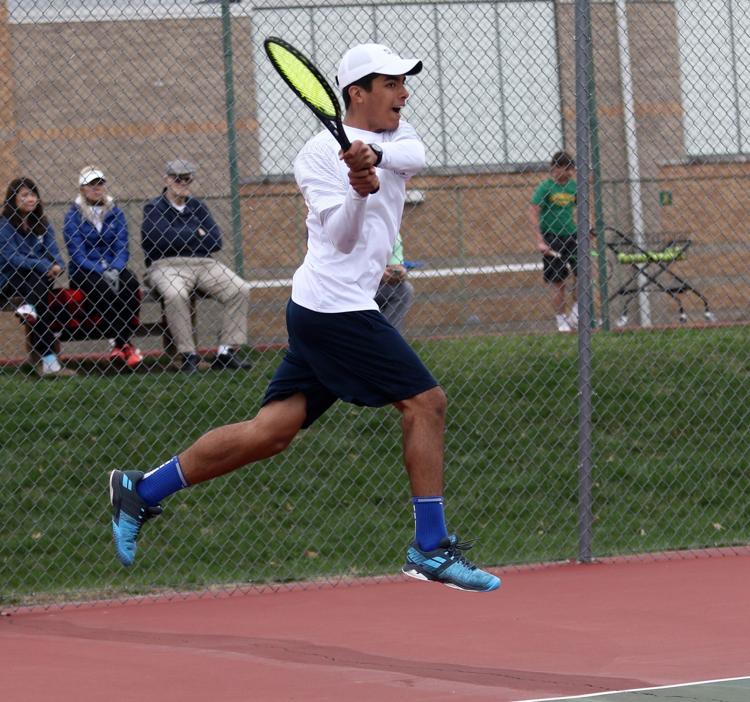 SLUH vs. Lindbergh tennis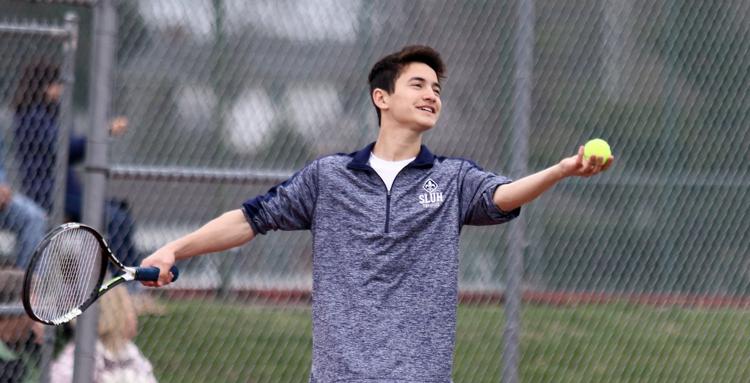 SLUH vs. Lindbergh tennis
SLUH vs. Lindbergh tennis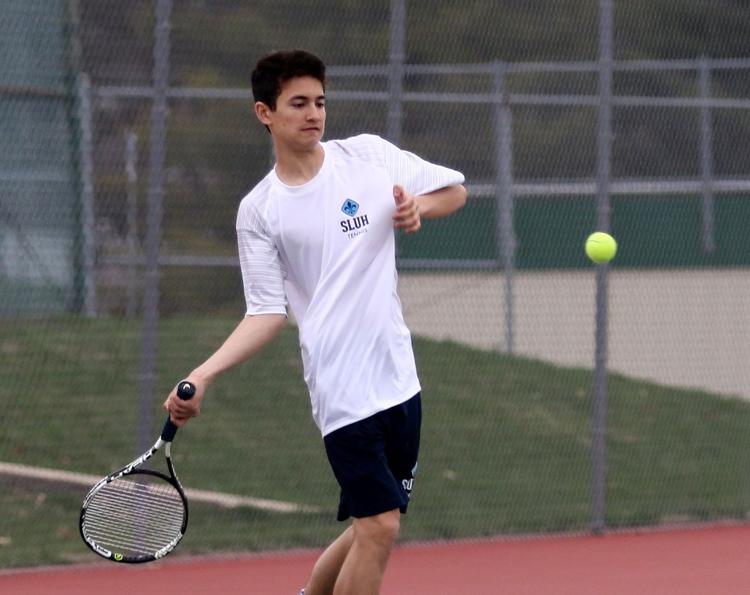 SLUH vs. Lindbergh tennis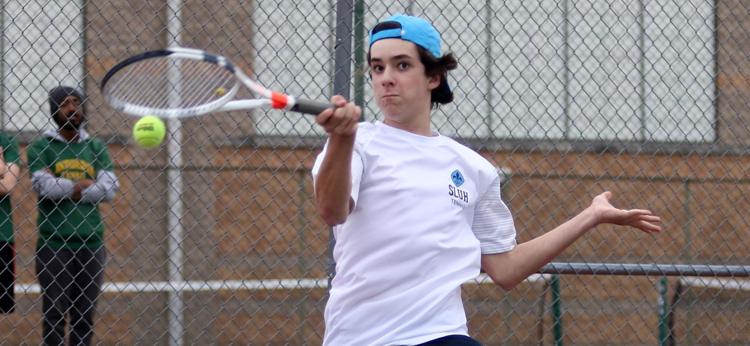 SLUH vs. Lindbergh tennis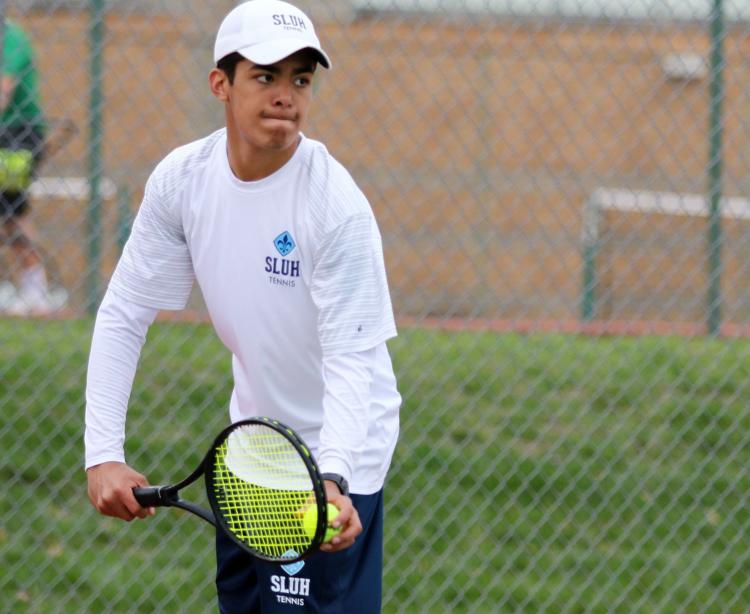 SLUH vs. Lindbergh tennis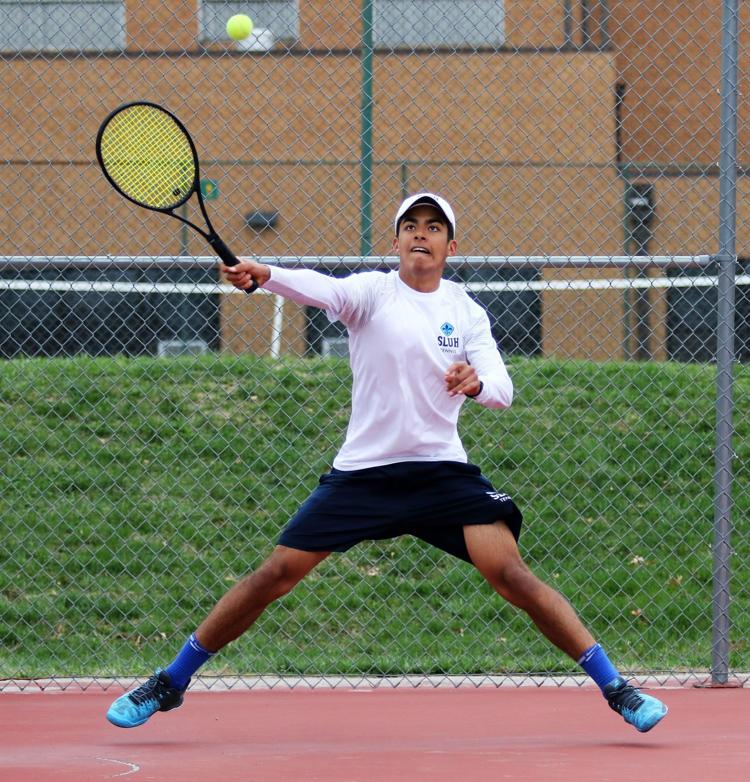 SLUH vs. Lindbergh tennis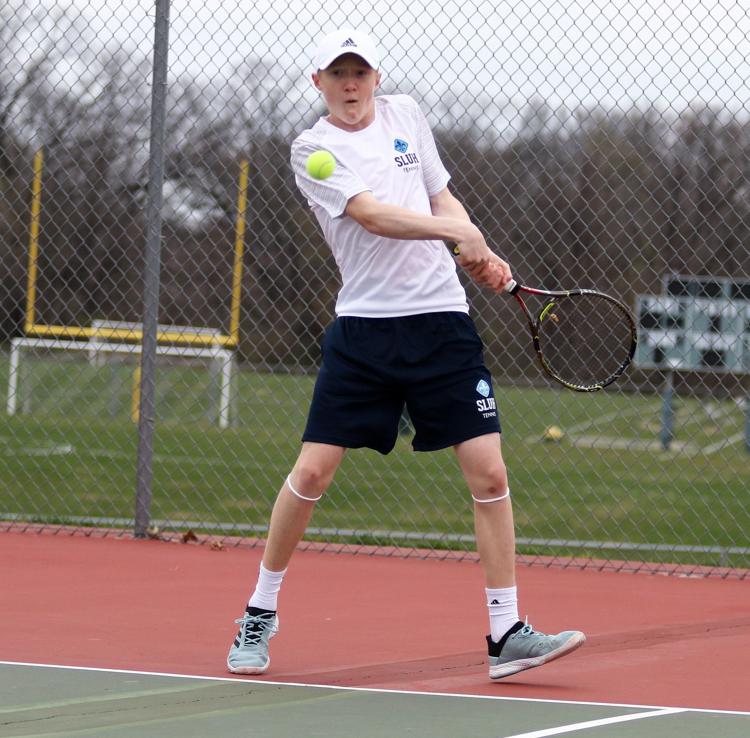 SLUH vs. Lindbergh tennis