With the addition of three talented freshmen, two of whom play at the top of the lineup, it was apparent the SLUH tennis team had a bright future.
Well, the future may be now for the Junior Bills after their 5-2 victory over Lindbergh in the Class 2 District 2 Team Tournament championship Wednesday at Lindbergh. The win ended a three-year run for the Flyers to the state semifinals.
The Junior Bills, who have not been to the final four since winning the state championship in 2005-06, advanced to the team sectional May 18. That group will include CBC, which defeated Chaminade in the Class 2 District 4 championship Wednesday, as well as the District 1 winner (Farmington or Oakville) and District 3 winner Marquette.
"I knew in the summer that we had the talent to be good," SLUH coach Brian Kirk said. "And then we came out in the first match of the season and defeated Marquette and shortly after had a good showing in a (6-3) loss to (defending Class 1 team champion) John Burroughs."
SLUH captain Victor Stefanescu said he feels the team has grown in recent weeks.
"Before the season started I knew we had a special team," said Stefanescu, a junior who played at state in doubles last year. "But until the last two weeks, after the Tournament of Champions, I didn't know if we had what it takes to do this. I didn't think we brought the energy every match. But in these last couple of weeks I feel we have come around and bonded as a team. This is what SLUH is all about, solidarity and teamwork. We are having fun and being loud like the great teams like Rock Bridge and John Burroughs do."
The Junior Bills started well Wednesday, winning two of the three doubles courts, both in convincing fashion. Leo DaSilva and Stefanescu won at No. 2 over Calvin Faris and Achintya Benegal, 8-2. Danny Lombardi and Henry Dowd won by the same score at No. 3 against Andrew McDonald and Ben Klosterman.
Lindbergh did win at No. 1 as Brian Kim and Layton Wille beat freshmen Gus Tettamble and Nick Fischer, 8-6.
"We knew we had to win at least two of the doubles matches," Kirk said. "That set the tone, although they made us work. We had to come to play."
The Junior Bills won the first two singles courts quickly as Stefanescu defeated McDonald 6-0, 6-0 at No. 4 and Dowd, who is the other starting freshman, beat Benegal 6-2, 6-1 at No. 6.
Lindbergh's Kim beat Tettamble in a battle of freshmen at No. 1, 6-3, 2-6, 10-6.
It took a while for the Junior Bills to win their deciding fifth court, which freshman Fischer did at No. 2 singles over Wille, 7-5, 6-4.
"It was nice to be able to win the clinching match to lock in a place at sectionals," Fischer said. "This was big for us. We have to continue to play well but I felt that Lindbergh was our biggest hurdle."
Lindbergh, which finished in the top three the past three years, saw its season as a team end.
"It was a really good run," Flyers coach Brandon Murray said. "I thought the guys played hard today and did not quit. We came up short against a very good team. I am very proud of them."
The individual portion of the Class 2 District 2 Tournament will be played at Dwight Davis Tennis Center in Forest Park on Friday (starting at 3:30) and Saturday (starting at 9 a.m.).
Lindbergh vs. SLUH tennis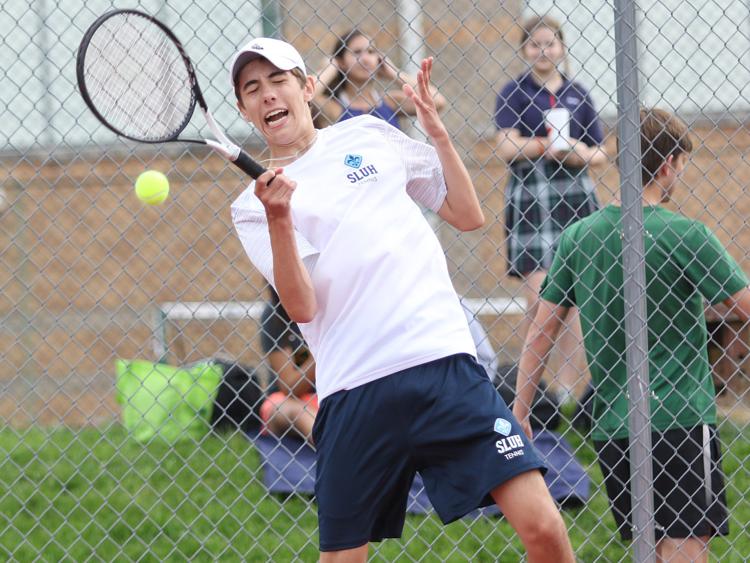 Lindbergh vs. SLUH tennis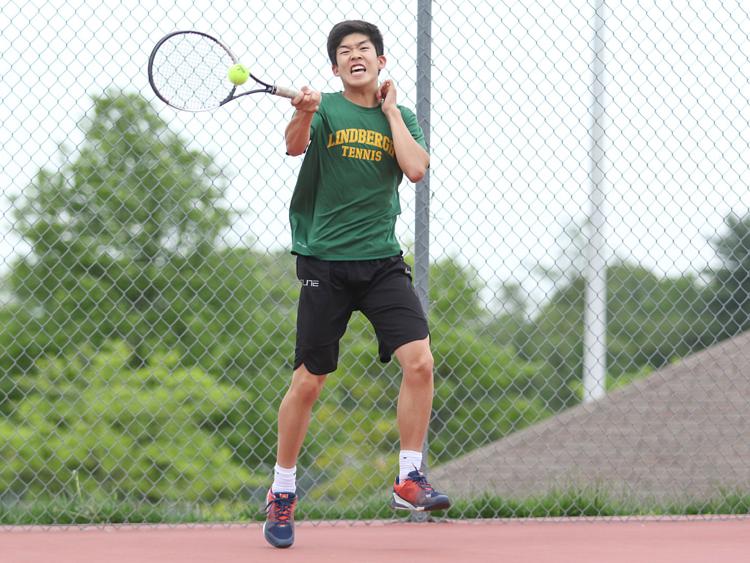 Lindbergh vs. SLUH tennis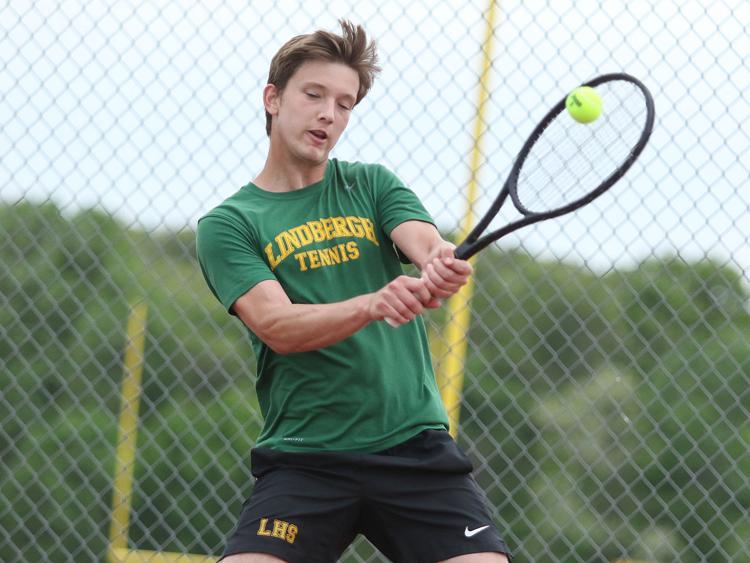 Lindbergh vs. SLUH tennis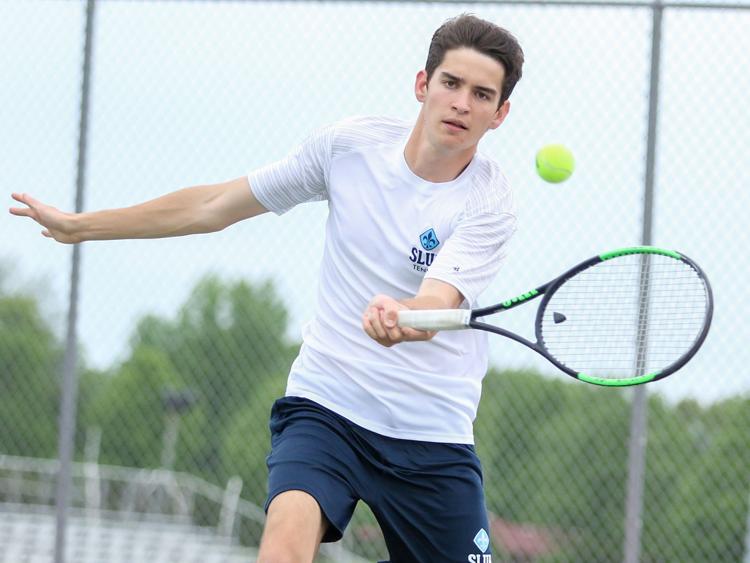 Lindbergh vs. SLUH tennis
Lindbergh vs. SLUH tennis
Lindbergh vs. SLUH tennis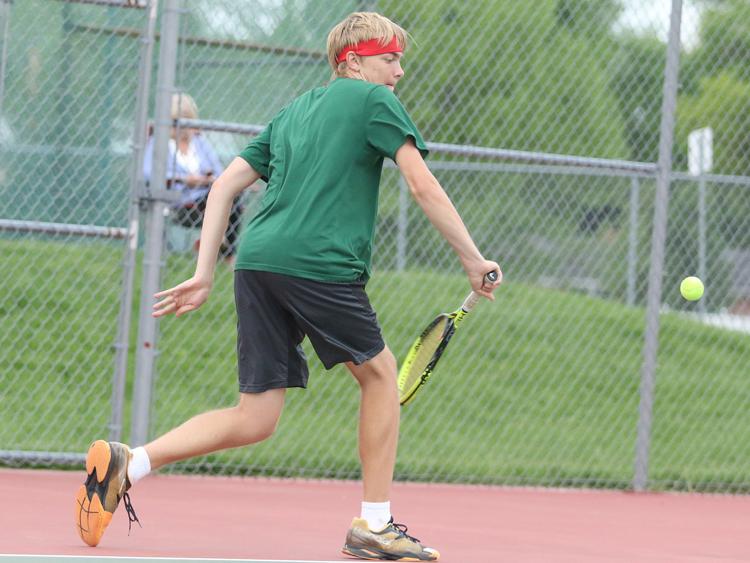 Lindbergh vs. SLUH tennis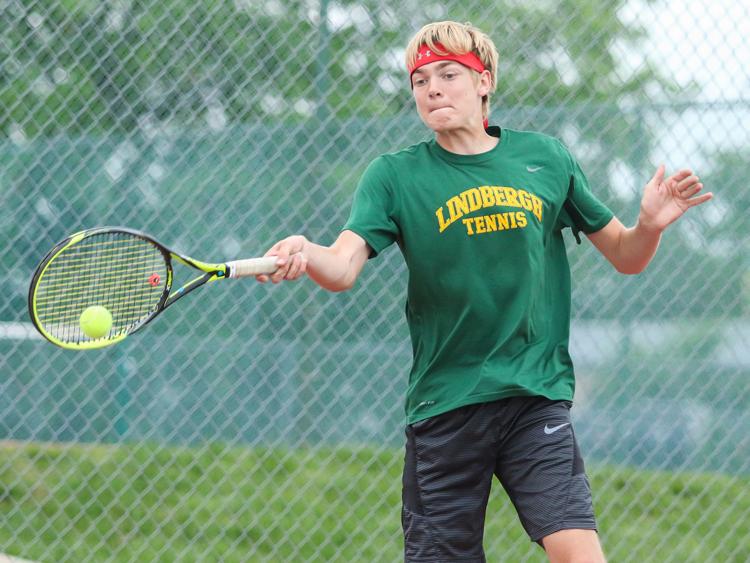 Lindbergh vs. SLUH tennis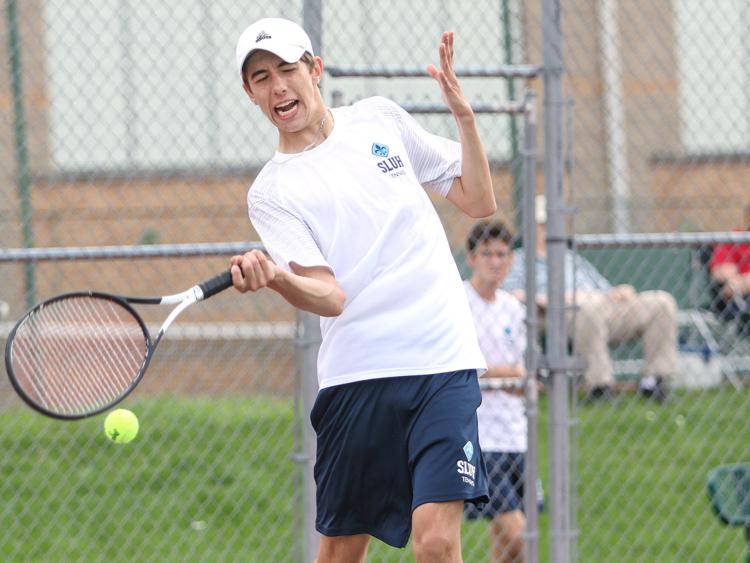 Lindbergh vs. SLUH tennis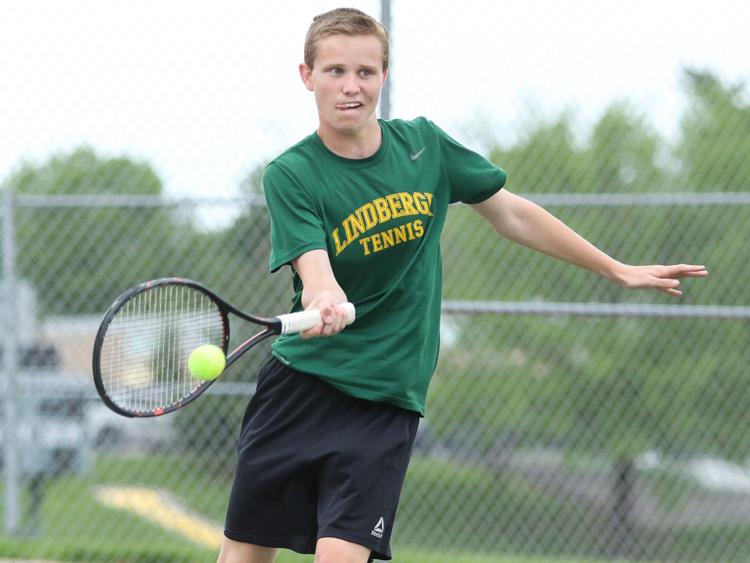 Lindbergh vs. SLUH tennis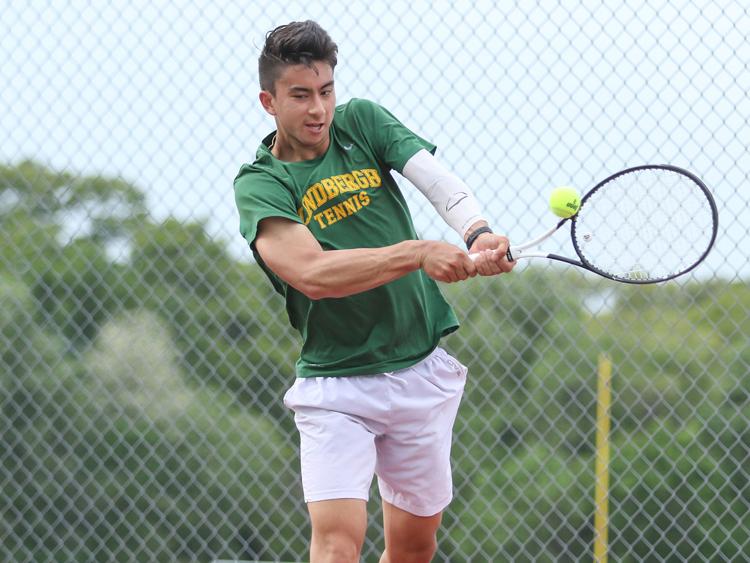 Lindbergh vs. SLUH tennis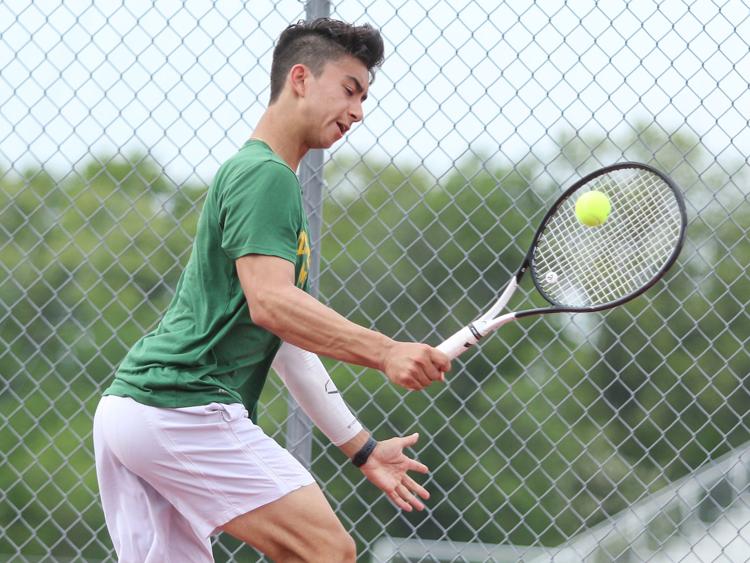 Lindbergh vs. SLUH tennis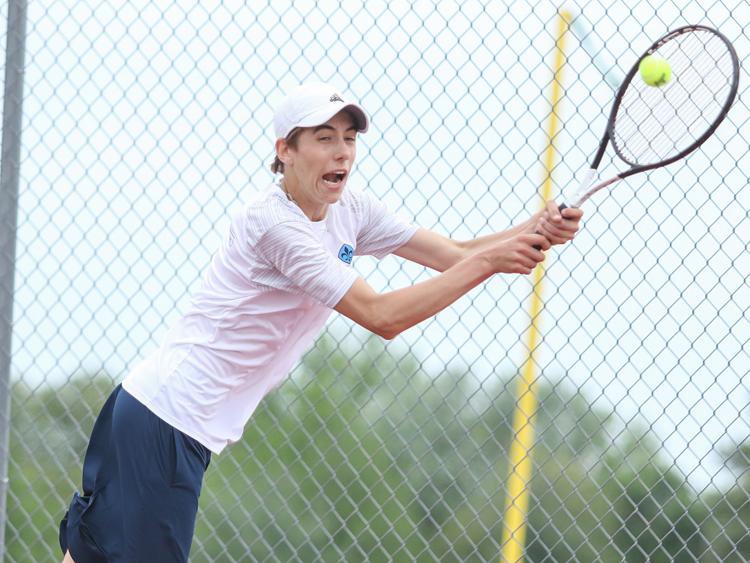 Lindbergh vs. SLUH tennis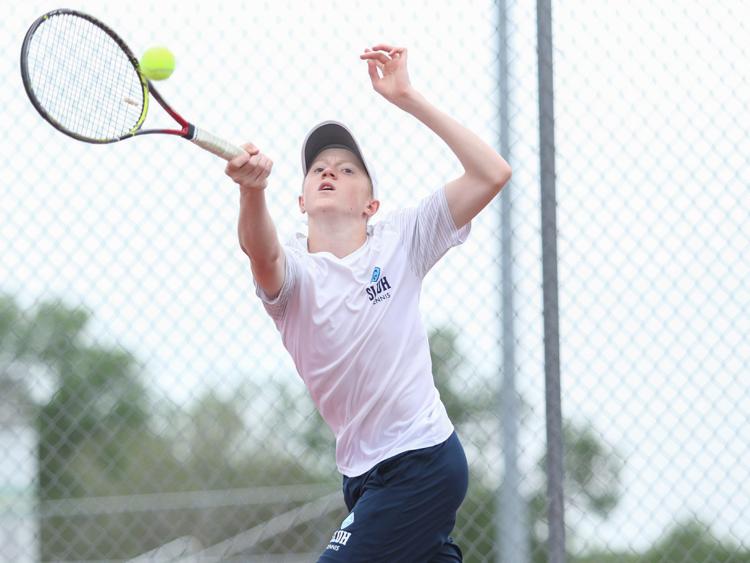 Lindbergh vs. SLUH tennis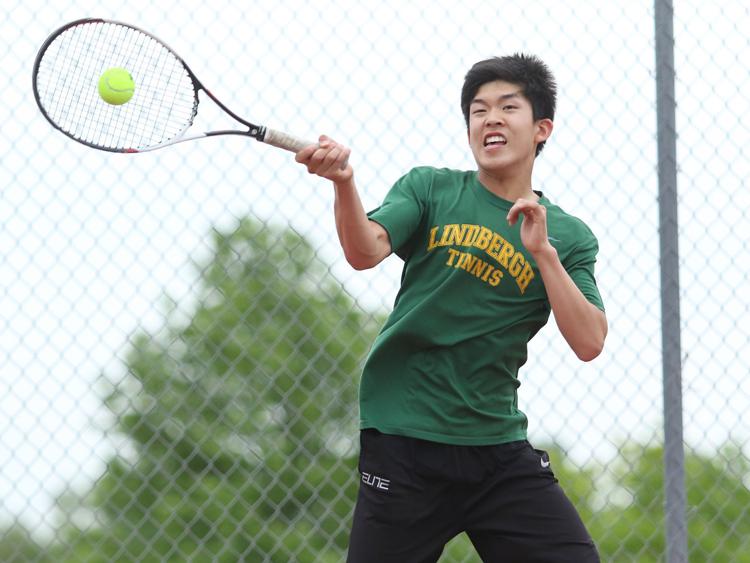 Lindbergh vs. SLUH tennis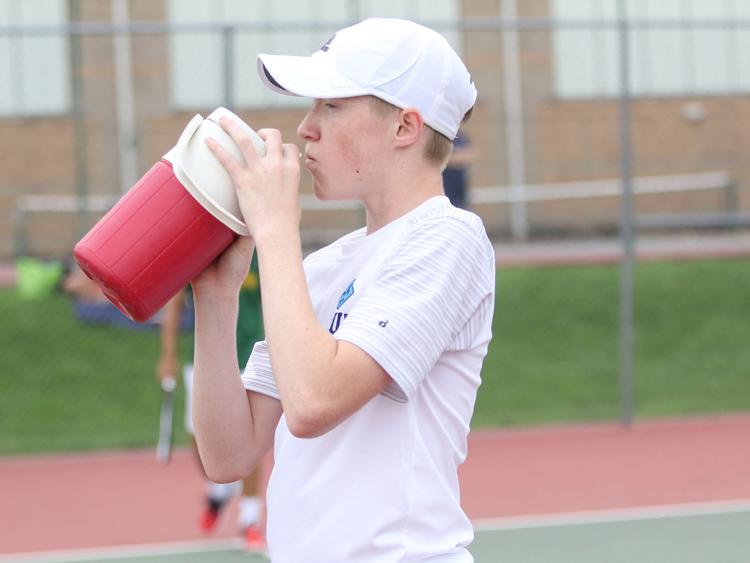 Lindbergh vs. SLUH tennis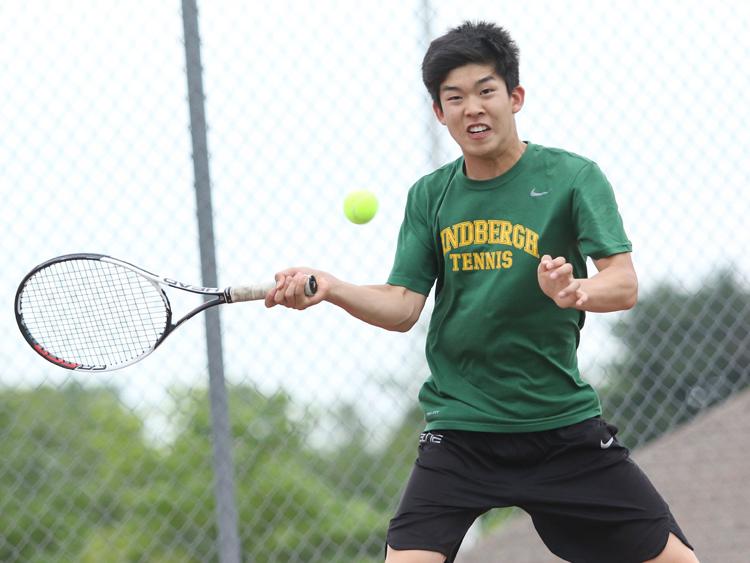 Lindbergh vs. SLUH tennis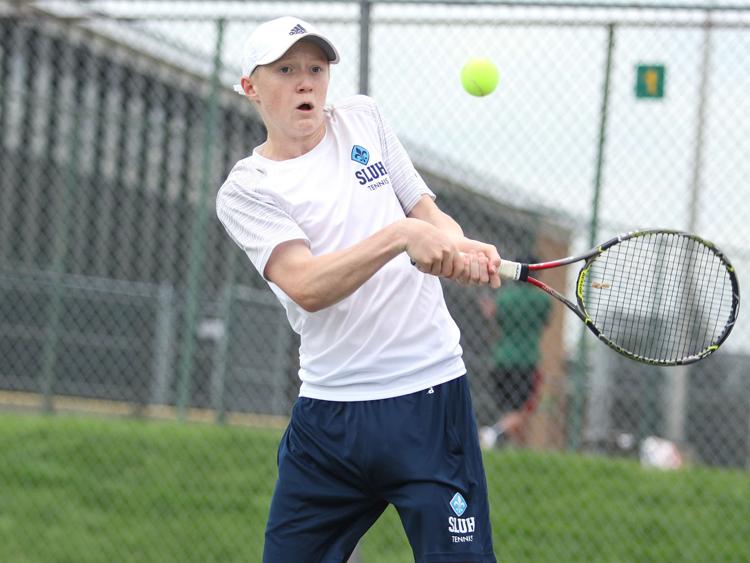 Lindbergh vs. SLUH tennis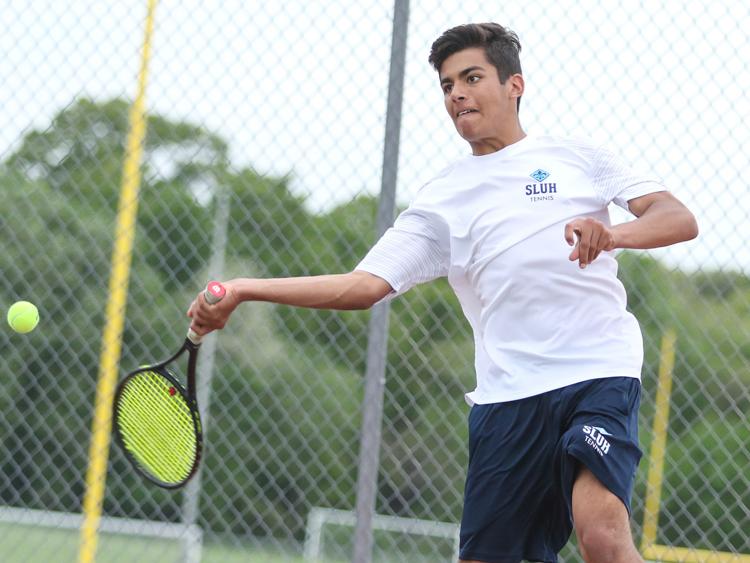 Lindbergh vs. SLUH tennis