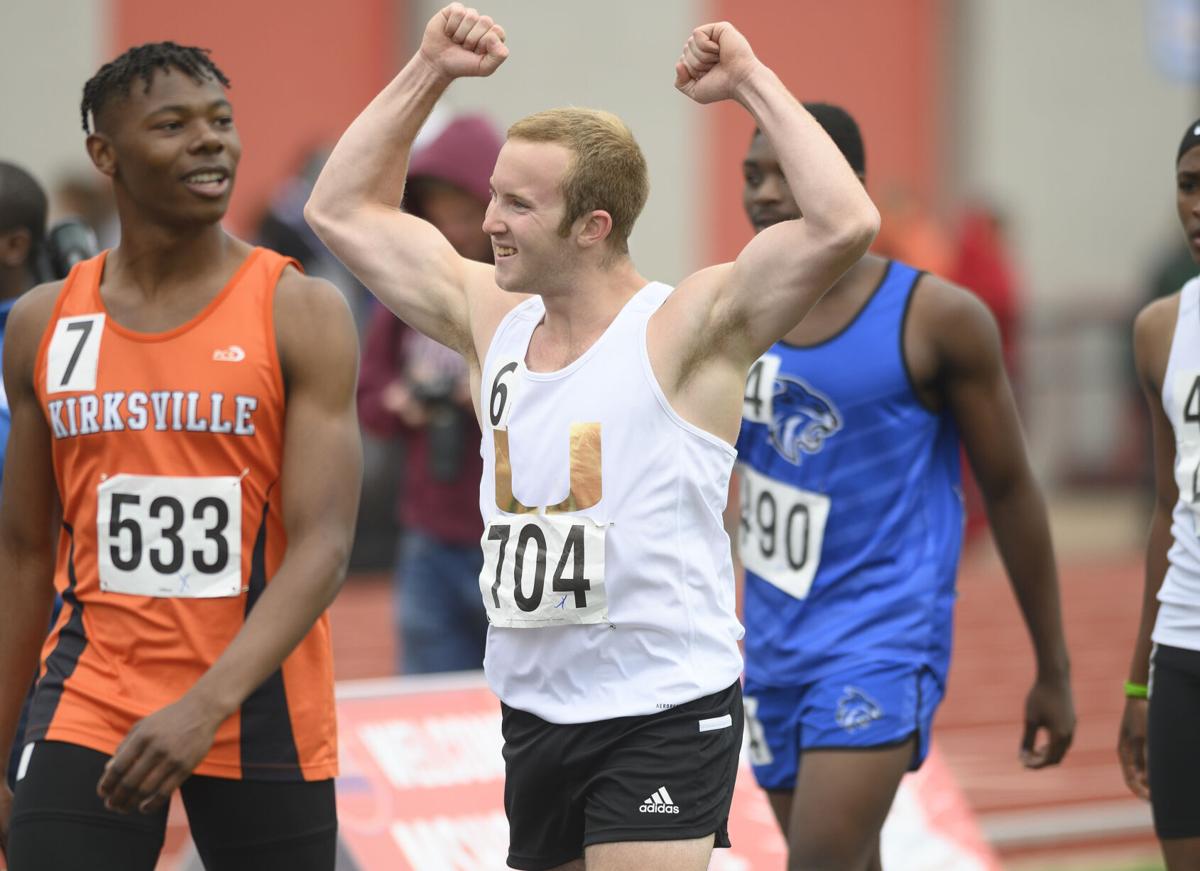 JEFFERSON CITY — Daniel Thwing was only thinking about getting on the podium. 
Running the 100-meter dash in the first heat, getting first was the farthest thing from his mind.
"But never quit," Thwing said. "There's always that chance."
That attitude paid off in droves as he sprinted to the 100 championship in the Class 4 boys track and field state meet at Jefferson City High School.
"Just unexpected, still gathering my thoughts right now," Thwing said. 
Thwing ran a personal best time of 10.94 seconds.
"I saw my time and was super happy with that because it's a personal best for me," Thwing said. "After that second heat ran, it was just a whole other level of excitement for me."
All season long, the Union speedster had been working on his starts from the blocks. And on Friday he knew he had a good start, but he didn't think it was that good.
HILLSBORO'S WRIGHT STEPS UP TO THE COMPETITION 
Sam Wright was thrilled about his performances in qualifying meets to get to state.
But the Hillsboro senior was more excited when he saw the caliber of athletes he lined up against.
"Having that good competition is what I needed," Wright said. "I knew what I was going up against, I had to give it my all."
Wright didn't go a perfect four-for-four in the championship, but he  Hillsboro standout captured the 300 hurdles title and the 200 titles, running times of 39 seconds and 22 seconds, respectively.
"It sounds really good to me," Wright said.
In the hurdles, Wright wanted to get to the first hurdle before anyone else before letting momentum carry him.
Having the likes of Fort Zumwalt West senior Landon Oxford lined up next to him added a little more competitive juices.
"I knew the guy in the lane next to me and he was seeded No. 2 and he was right behind me all year," Wright said.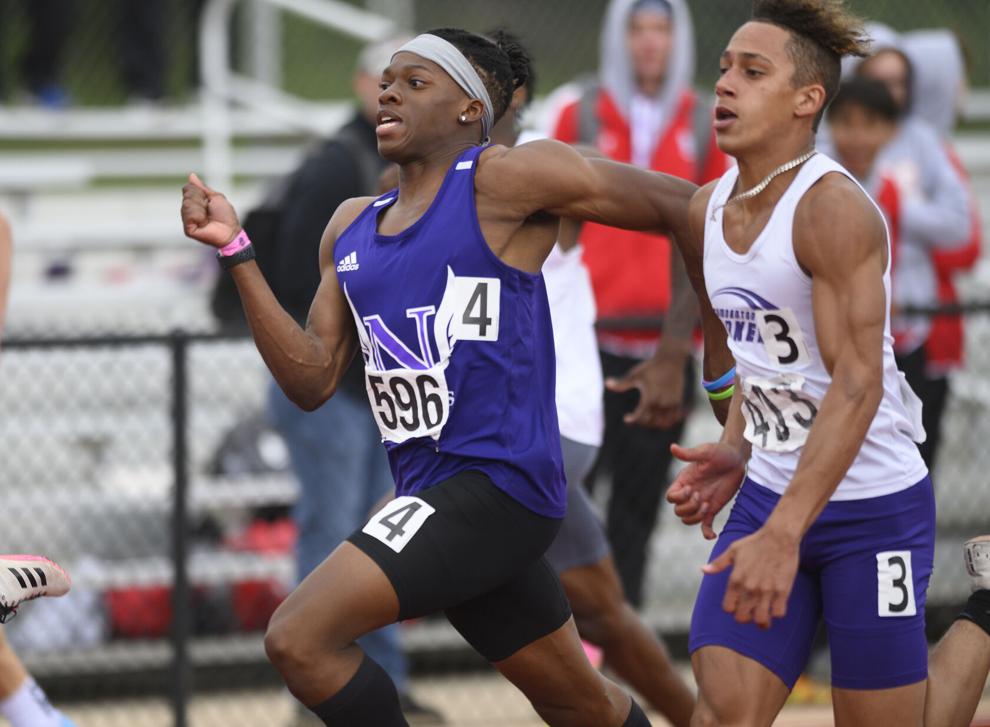 PARKWAY NORTH'S LOGAN BATTLES WIND FOR A TITLE
Romon Logan loved the first 200 meters of his 400 meters.
That last part, not so much.
"The 400 is already tiring and that headwind is hard just to keep my arms going," Logan said.
That fight didn't prove too difficult as the Parkway North senior captured the 400 gold. 
His 49.56 time was the only time under 50 seconds in Class 4. 
"It feels good, especially not having last season," Logan said. "My coach and I just kept at it and went it all throughout the offseason and winter. Now we're reaping those benefits."
All that work put in for nearly two years was worth it as he battled that wind in the final 200 meters on Friday. And capturing the title in his senior season just meant something extra.
"It was the goal I wanted last year, so this was the main motivation this year," Logan said.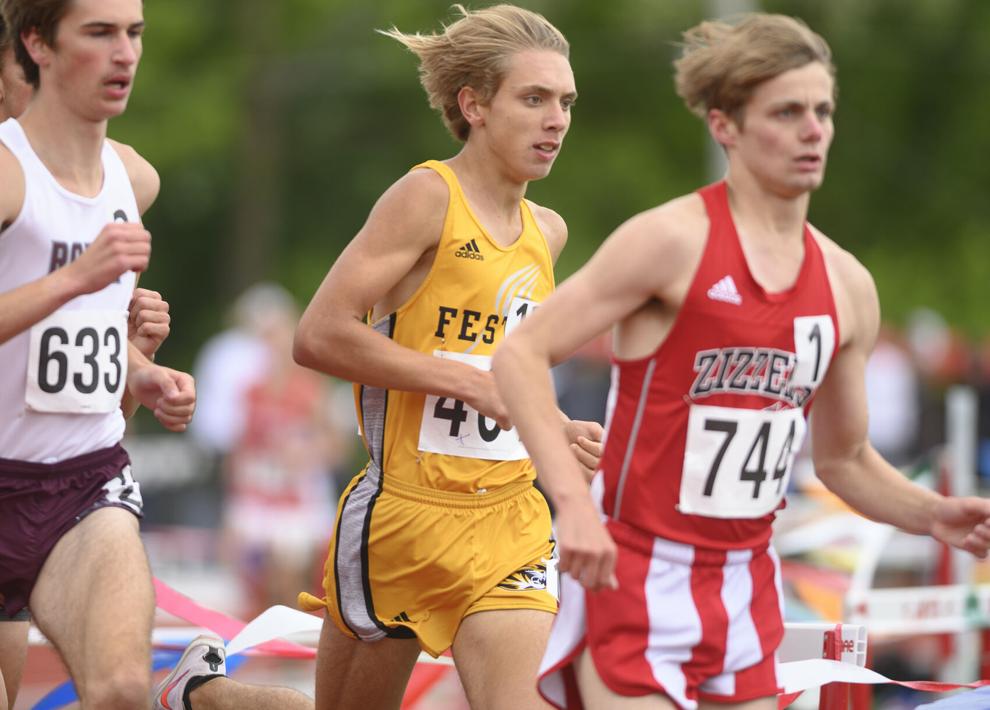 FESTUS CAPTURES 3200 RELAY 
Jacob Meyer wanted the gold Friday because there was a little extra weight on his team's shoulder.
Even with that extra weight, it didn't stop the Tigers from bringing home the state championship in the 3200-meter relay race.
"This makes up for the guys who couldn't do it last year," Meyer said. 
The relay title helped earn the Tigers a fourth-place team finish. 
Webb City won the overall team title with 64 points. Kearney (57), Trinity (49) finished in the top three. Festus and Willard were in a two-way tie for fourth place with 47 team points.
"We all worked together and had it in our minds that we could be the best we could in high school," Cullen Krieg said. 
Ian Schram seemingly emptied the tank a little too early in the final leg of the race. 
But with Bolivar's Brett Pollock closing in, Schram found that extra gear.
"That first lap, I have no memories of it," Schram said. "That second lap was painful. I just tried to hold on and give it everything I had."