Tyler Belina is accustomed to sitting in a dark room with only the light of a computer screen illuminating his face.
The Francis Howell Central junior is used to hearing people use his screen name — "TRxMaul" — over headphones as a replacement for his given name as he clicks away on the keyboard, moving his digital avatar across the screen.
That's what Belina and so many high school-aged esports players have done for many years, with teammates sometimes in different area codes.
Now many are adjusting to playing with teammates in the same room on their campus.
"It's a little weird to get used to because you're always used to playing in your room and on coms (voice-over IP programs) with people hundreds of miles away, but now we're in this LAN (Local Area Network) environment," Belina said.
Though it is relatively new for some of the area high school esports teams, the side-by-side teammate trend is growing quickly and becoming the new norm.
Francis Howell Central helped pioneer the local esports scene two years ago by putting together an entire room dedicated to the new sport under the direction of coach/sponsor Kris Miller.
While taking his students on college visits, Miller saw something that piqued his interest about esports at Columbia College.
"One of the things that was on their campus is the game hut," Miller said. "The LoL (League of Legends) team practices there and I was like, 'Wow, this is a cool experience, I wish we had one of these when I was there.'
"They started talking about their team and I started asking questions and they were like, 'Oh yeah, our players are on our scholarship.' I went, 'Wait a minute, you're giving scholarships for esports?' Once they said that, I thought we have to do something."
Columbia College is one of at least 175 colleges and universities that offer esports teams, according to Next College Student Athlete (getrecruited.ncsasports.org). Some local and area colleges that offer esports include Maryville, Fontbonne, St. Louis College of Pharmacy, Missouri Baptist, Principia, Illinois College, University of Missouri, Central Missouri and Stephens.
Since Miller started the club two years ago at Francis Howell Central, it has grown to more than 80 participants that play eight different games. Three of the more popular games the Spartans play are Overwatch, League of Legends and Rocket League.
Howell Central also offers Super Smash Brothers, Fortnite, Rainbox Six Seige, Counter-Strike Global Offensive and Hearthstone.
"As I build a staff of people, I'd love to be able to do any game that the kids want to play," Miller said.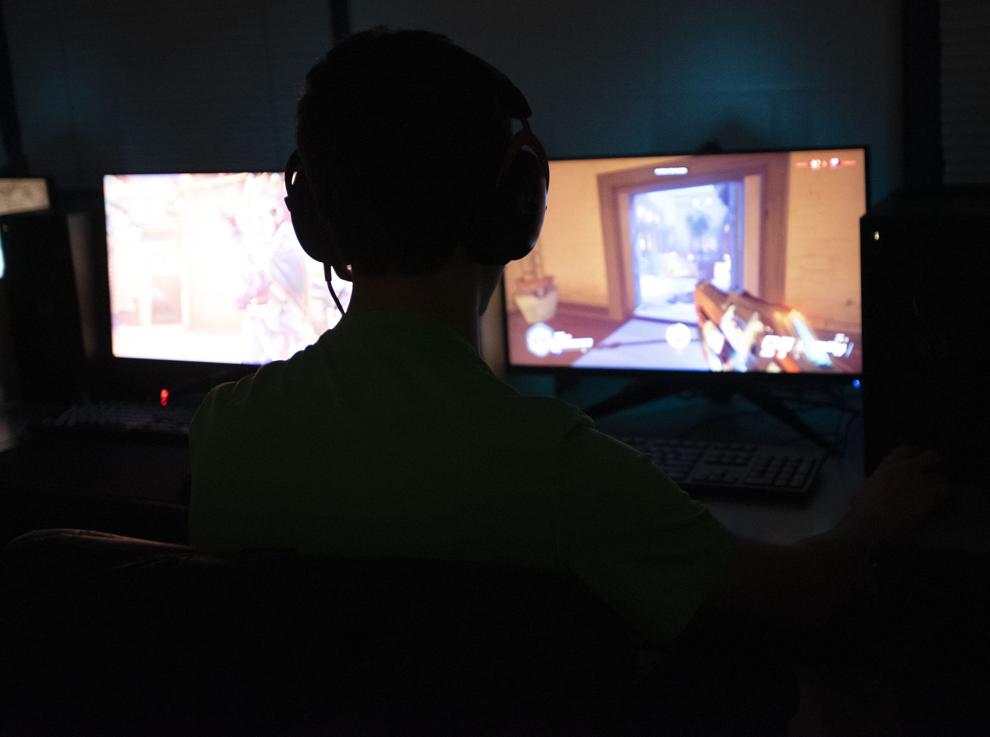 Affton, CBC, Francis Howell, Hancock, Mehlville, Notre Dame and Vianney are other area schools, like Howell Central, under the umbrella of the Missouri High School Esports Association (MHSEA) — which is not associated with the Missouri State High School Activities Association (MSHSAA).
"Our main goal is to increase accessibility by removing as much of the cost for participation as possible," MHSEA association president Tony Gragnani said. "The spring was our first foray into running a statewide esport league with Overwatch being the game of choice for the first season."
Along with the eight area teams in MHSEA, there are 30 other Missouri schools outside the area playing in the blossoming league. There are multiple area teams that have esports clubs/teams, such as Francis Howell North, St. Dominic, Fort Zumwalt East, Miller Career and Oakville, but are not in MHSEA this school year.
Many of the players said they are enjoying the new "LAN" experience.
"It's really inviting, surprisingly so even without lights on," Francis Howell Central senior Jeremy "Shrike" Murray said. "It's a very welcoming atmosphere with my team. I try to get everyone involved in some way. It may seem dark and dingy, but there is a lot of energy in that room. Everyone is laughing and having a good time. It's just a great place to be."
In recent weeks, esports temporarily has been moved back out of schools in response to the coronavirus pandemic.
An inaugural end-of-year Overwatch tournament for MHSEA that would have included many local players has been called off.
"Unfortunately, COVID19 has dashed all hopes of us crowning a state champion at our live event, which was to occur this April," Gragnani said. "While we are disappointed that we had to cancel the season, work has already begun for the (2020-21) school year."
While players do not have access to their school game rooms during periods of quarantine, they have been practicing on their own.
Some programs are still practicing with their teammates at home and online. Many teams have entered a national high school esports league called Spring Major, which features weekly matches in multiple games (Overwatch, Counter-Strike Global Offensive, Rocket League, Super Smash Brothers, etc.) before championship tournaments begin May 23.
Gragnani said he is planning for fall and spring seasons during the 2020-21 school year with four different esports events and a state champion being crowned at the end of each season. While the format of a season will vary from game to game, there will be a regular season and has left open the possibility of schools hosting their own weekend tournaments.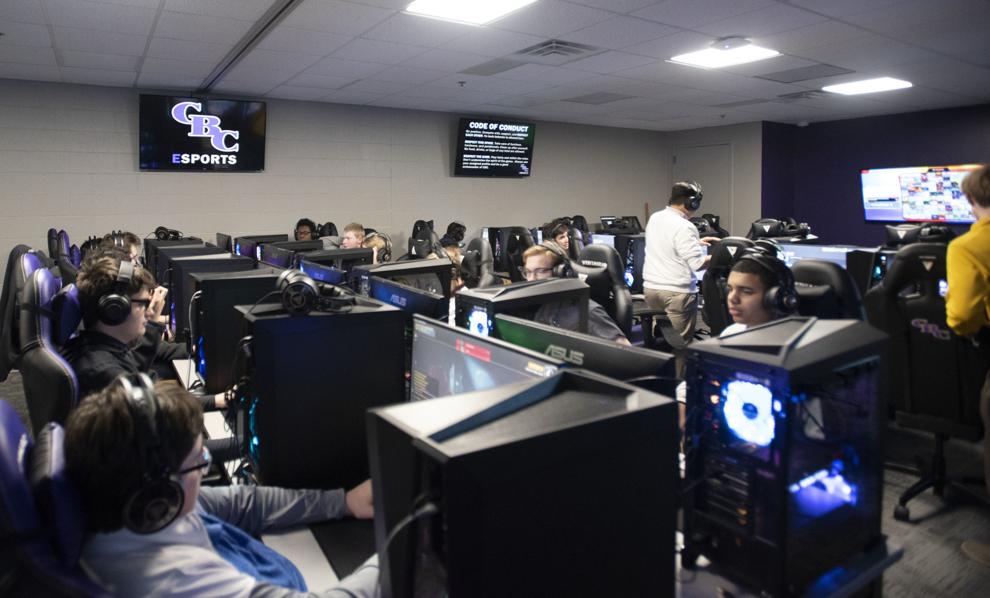 CBC jumped into the esports scene with both feet this school year, opening a 1,500 square-foot center in October with 48 computers dedicated to gaming.
It includes 12 gaming consoles, Playstation 4s, Xbox Ones and Nintendo Switches.
"I never imagined an esports room coming to a high school," CBC sophomore Abhi "Exotics" Malladi said. "I was so excited. All those years of gaming can actually be useful. I'm in a league with other high school teams. It's really cool. I never thought this would happen."
CBC has a focus on team games, such as Overwatch, League of Legends and Rocket League.
The Cadets also offer Fortnite, Madden, MLB the Show, NBA 2K20, FORZA Motorsports, Defense of the Ancients and more.
"This is about giving the kids an opportunity to be connected to something they love," CBC esports director Jim Brockman said. "It gives them an opportunity to connect through something they didn't have. This is the digital transformation of sports. It's not going to eliminate sports, but it gets guys who wouldn't be on a team, on a team. It gets them on a team and competing towards an end goal."
Brockman said he received help in starting his program from Maryville University esports general manager Daniel Clerke.
A Marquette High graduate, Clerke has been in charge of the Maryville program, which has won two of the last three League of Legends national championships.
While professional esports and players like "Ninja," "Faker," and "Sinatraa" grab headlines by selling out Madison Square Garden or Staples Center, Clerke believes the high school level is ripe for the new endeavor.
"Getting these kids out of their houses, off of Discord, where they're playing with their friends and learning sportsmanship and being part of a team is super important," Clerke said. "I think the natural progression is that we have to factor college into the path. It doesn't have to be the path to pro but can run parallel to it."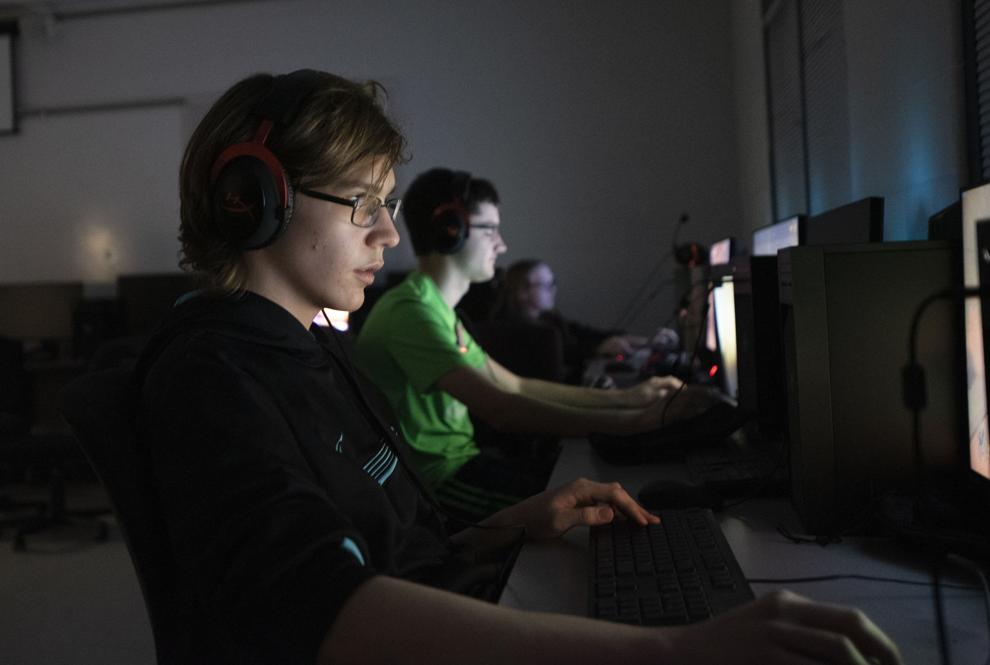 Clerke feels a certain passion for growing the sport in his backyard.
"I want to give the St. Louis area something they can be really happy and prideful about. We can be a mecca for this," Clerke said. "We have an advantage over New York and Los Angeles because of our central location. Most servers are based in the Midwest. This is the best place for someone to grind and become the best player. I just hope through building up high schools we can have a sustainable grassroots ecosystem here in St. Louis."
Miller said esports already has become a path to college for many students. Six Howell Central esports players had scholarship offers totaling $400,000 last year.
Two Spartans, Alex Pendel and George Schlotzhauer accepted offers to play Overwatch at Central Methodist University.
"It's insane to think that's out there," Miller said. "We have very good Overwatch players, but they're not the top players, and they got scholarships to go. Once I mentioned scholarships, the parents started listening."
Brockman said a path to college through esports is a bonus.
"We don't have programs because of that, but if that's a byproduct, we're going to explore that opportunity," Brockman said. "We don't have a football team because we're trying to get kids scholarships, we have it that the kids can be part of an extra-curriculum opportunity that gets them connected."