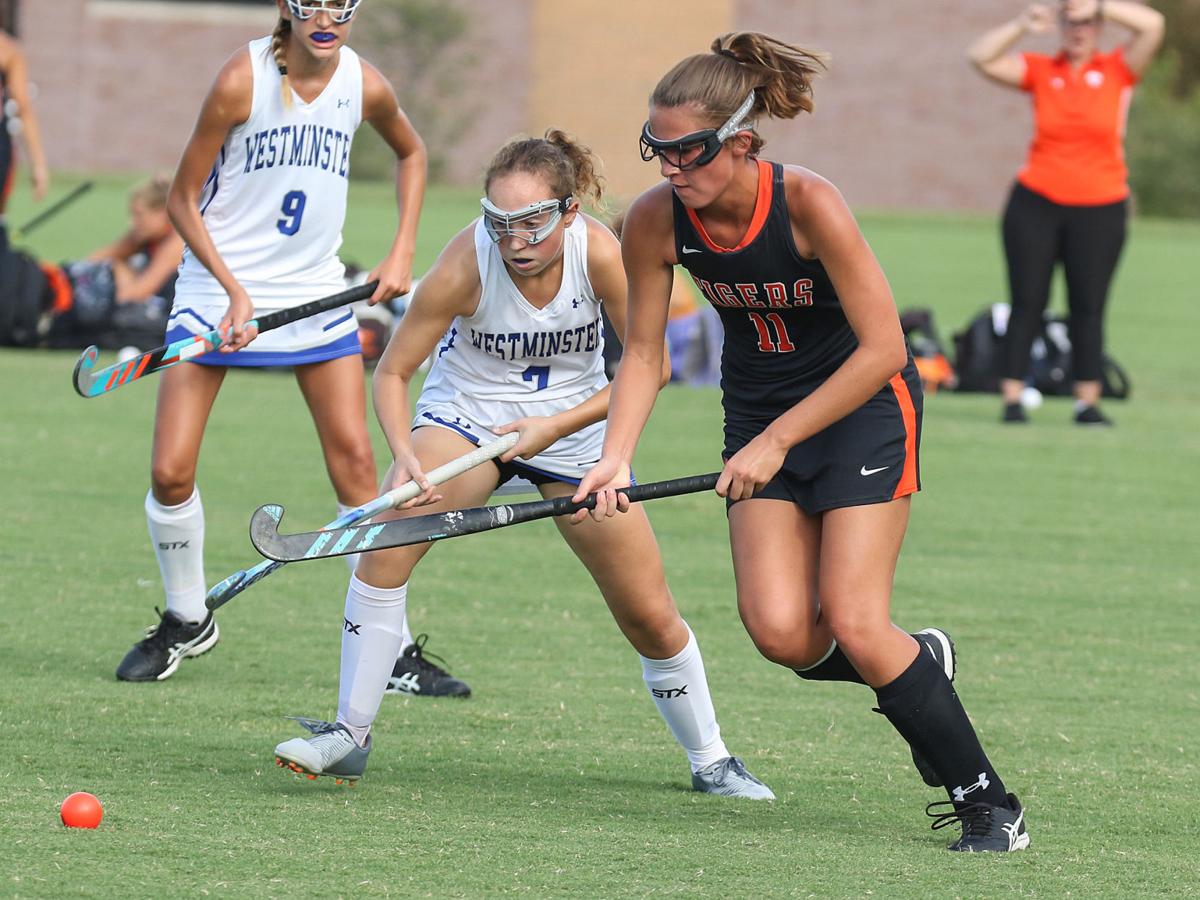 TOWN AND COUNTRY — The day before her Westminster field hockey team faced Edwardsville, senior Ava Bidner stood in front of her Wildcats' teammates at practice and delivered an inspirational address.
The Wildcats (3-9) had lost four consecutive games by a combined 23-0 score, and Bidner felt the need to bring her team together.
"Our theme for the season is 'Play as one,' and I talked about, that even through the hard games, we have to play as one," Bidner said.
Bidner led by example, scoring twice in the second half, and senior Bridget Sullivan notched a shootout winner as Westminster defeated Edwardsville 3-2 in overtime Wednesday.
Edwardsville (5-3-1) led 1-0 at halftime after senior Maddie Norton ripped a shot past Westminster goalie Sabrina Granata with less than three minutes remaining.
A one-goal lead may not seem insurmountable, but the Tigers had only surrendered three goals for the entire season, and the Wildcats knew they faced an uphill climb as they emerged from halftime.
But Bidner and senior Alyssa Legters took immediate control. First, Legters carried the ball down the right side past two defenders and sent a pass across to Bidner, who deposited it inside the left post to tie the game less than three minutes into the second half.
"I try to get it out wide and take it down to the corner, then hopefully cross it to the stroke line where our forward will be, which is exactly how the first goal happened," Legters said.
Just 48 seconds later, midfielder Luci Hilboldt received a pass from a Wildcats' defender and sent it ahead to Bidner, who ripped it past Edwardsville keeper Leah Griffin for a 2-1 Westminster lead.
They were the first two goals of the season for Bidner.
"Ava Bidner was hot. She was on fire," Westminster coach Nancy Schmer said. "I felt that we did a really nice job of reading it. That second goal started from a backfield transfer, to the left mid, and they connected it. It's what we've been working on and hadn't quite executed, so it was really fun to see it put together.
Edwardsville had not surrendered two goals in any game this season, and Tigers' coach Jaimee Phegley called a timeout to refocus her team.
"Our conversation was that this is really an opportunity for us to show what we can do, because we get to come back," Phegley said.
Edwardsville spent the next several minutes in front of Granata, putting immense pressure on the Westminster defense, only to be thwarted numerous times by senior defender Bridget Sullivan. Sullivan's quick stick was able to break up several passes and scoring opportunities.
"I think we did a really good job talking and working together on defense," Sullivan said. "I counted on the people behind me staying back when I needed to go up. The goal was to get the ball up the field and we succeeded."
But the Tigers would eventually capitalize on one of their 12 corner opportunities. Senior Quiana Johnson teed up a corner pass to the stick of Chesca Ballosini, who sent a shot through traffic towards the cage that eluded the right leg of Granata and tied the game 2-2.
"Yesterday we did a drill where we practiced drawing corners, we practiced forcing the ball into feet," Phegley said. "I was very proud of the amount of corners we took."
Bidner almost ended the game twice. At the final seconds of regulation, a centering pass hopped over her stick at the side of a wide-open goal. Then in overtime, she fired a dangerous shot that Griffin kicked aside with her left foot.
The 10-minute, 6-on-6 overtime period ended with both teams having chances to score, but with the game still tied and headed for a shootout.
After nine shooters, each team had potted three shots, and Sullivan stepped up as the tenth and final shooter. She had watched the previous shooters dribble in and then pull to the right, so she decided to switch it up, stopping short and lifting it over the pads of Griffin and into the goal for the game-winner.  
"That was really scary. The nerves definitely were there," Sullivan said. "We deserved that game. We really worked for it, our practices have really paid off, and we wanted it."
Schmer hopes the win drives home the "Play as One" message Bidner relayed the day before. "They're trying to build off each other, and realizing that it takes all of them to contribute," she said. "It was really a good team win."
Westminster vs. Edwardsville field hockey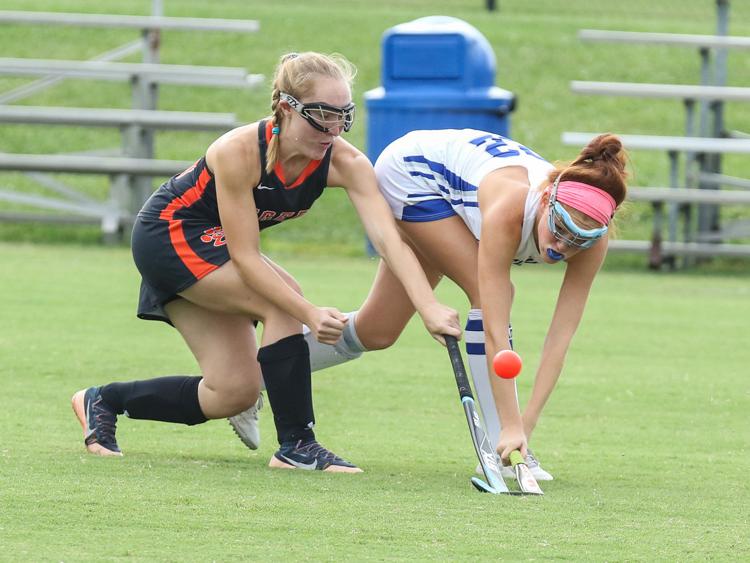 Westminster vs. Edwardsville field hockey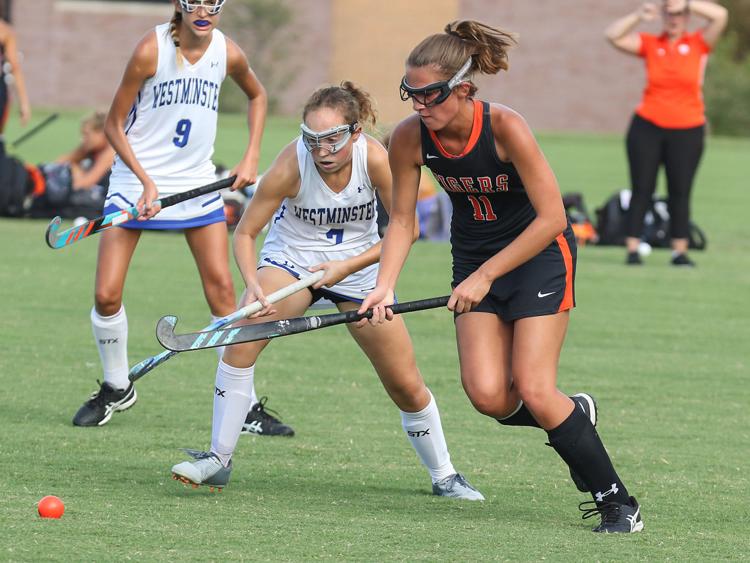 Westminster vs. Edwardsville field hockey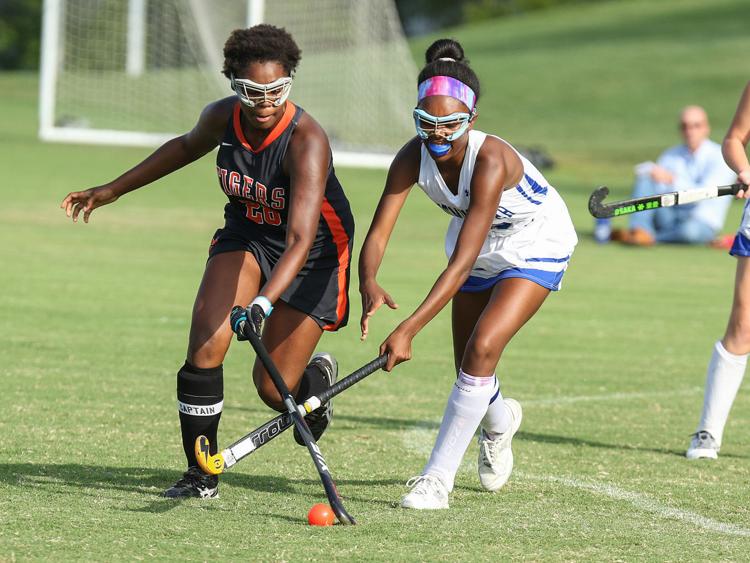 Westminster vs. Edwardsville field hockey
Westminster vs. Edwardsville field hockey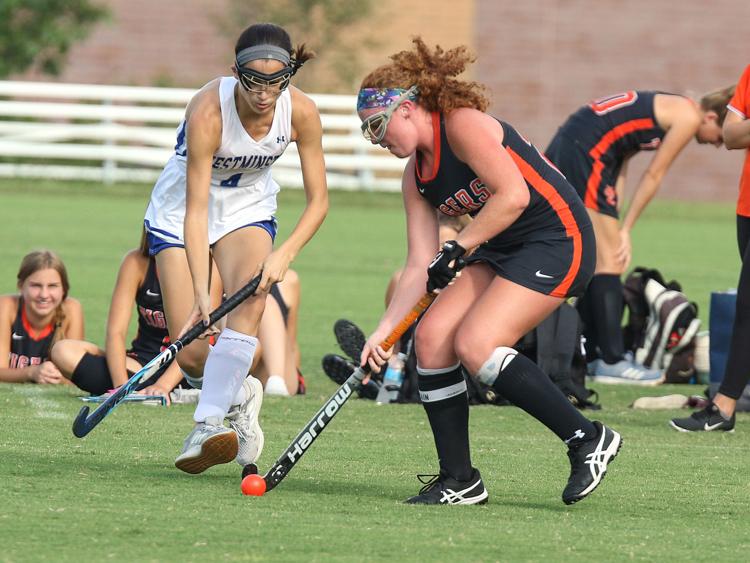 Westminster vs. Edwardsville field hockey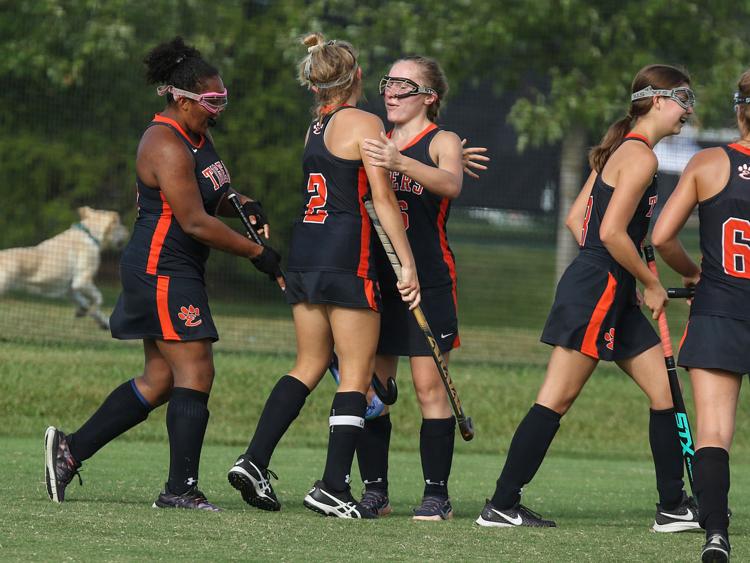 Westminster vs. Edwardsville field hockey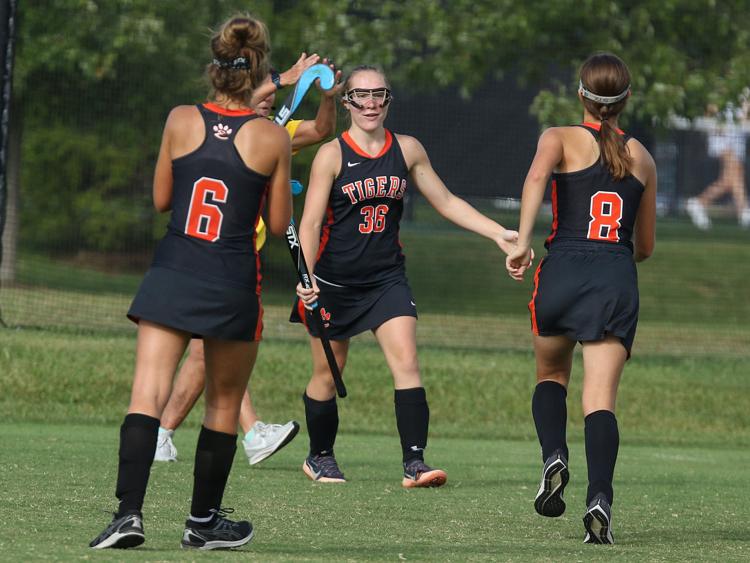 Westminster vs. Edwardsville field hockey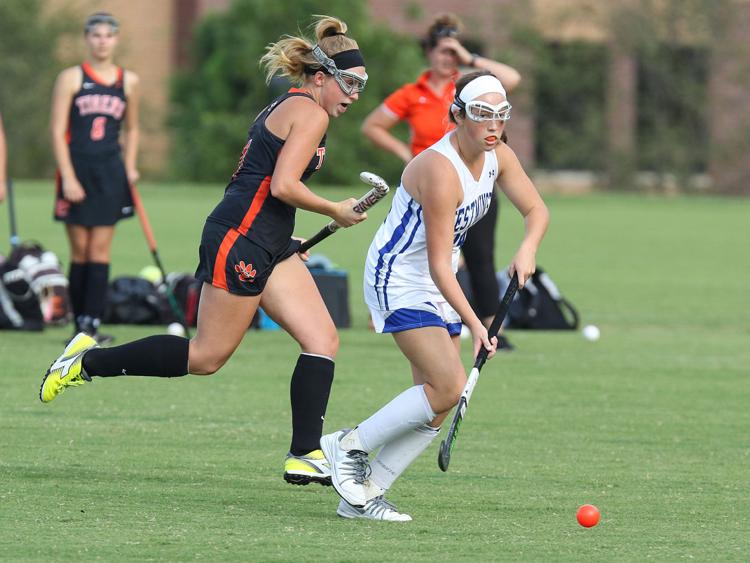 Westminster vs. Edwardsville field hockey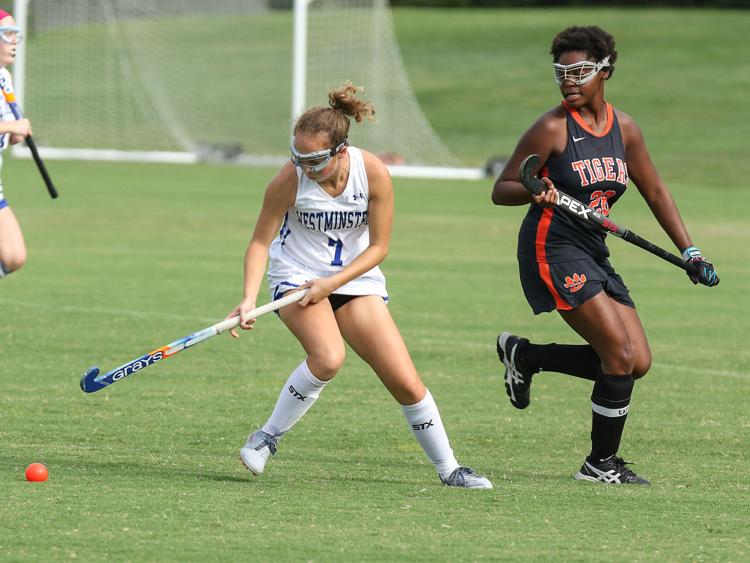 Westminster vs. Edwardsville field hockey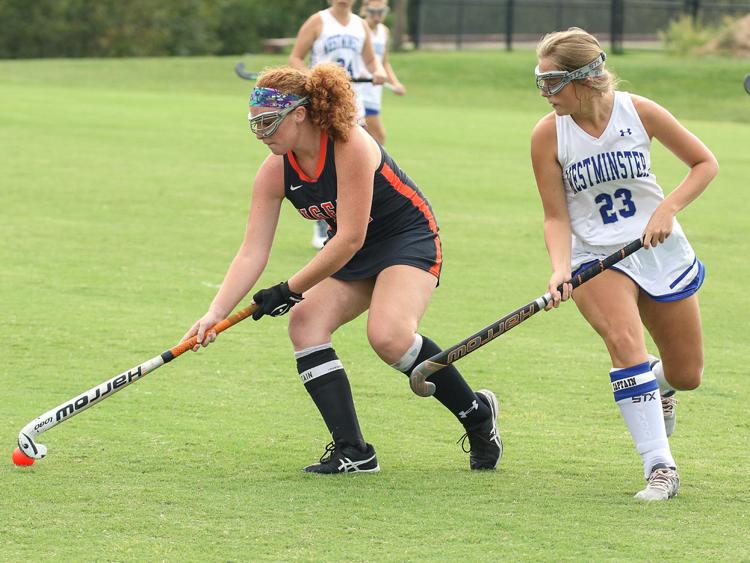 Westminster vs. Edwardsville field hockey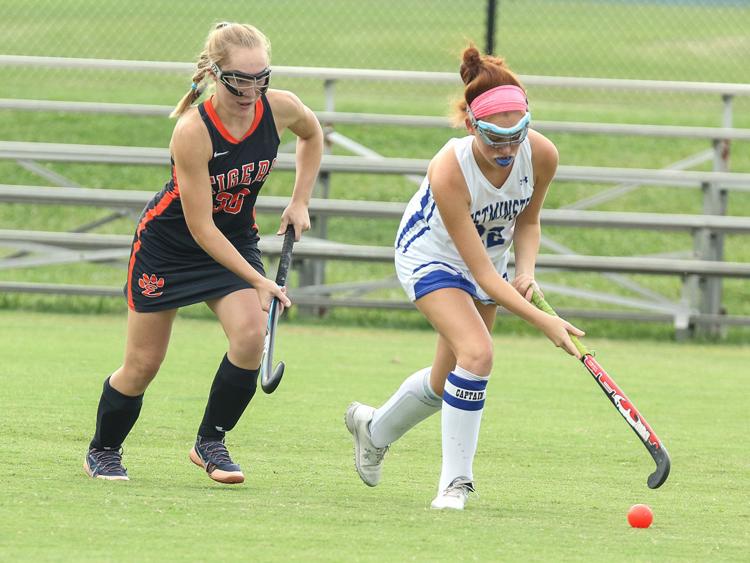 Westminster vs. Edwardsville field hockey
Westminster vs. Edwardsville field hockey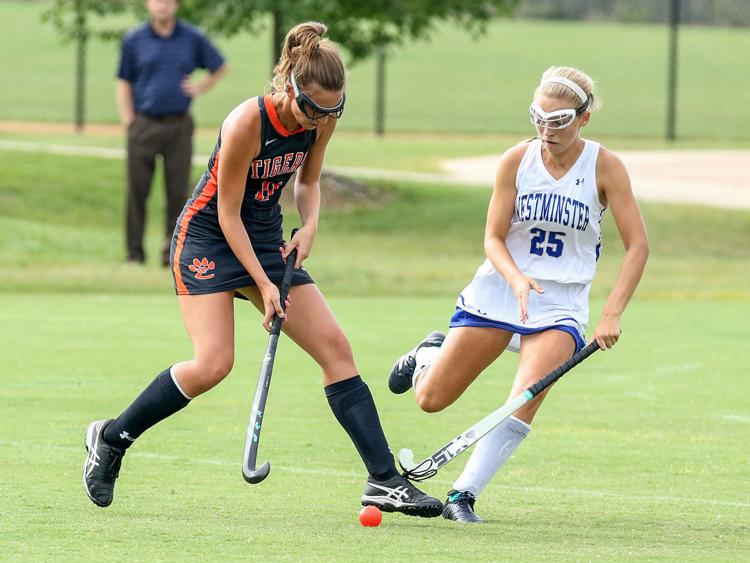 Westminster vs. Edwardsville field hockey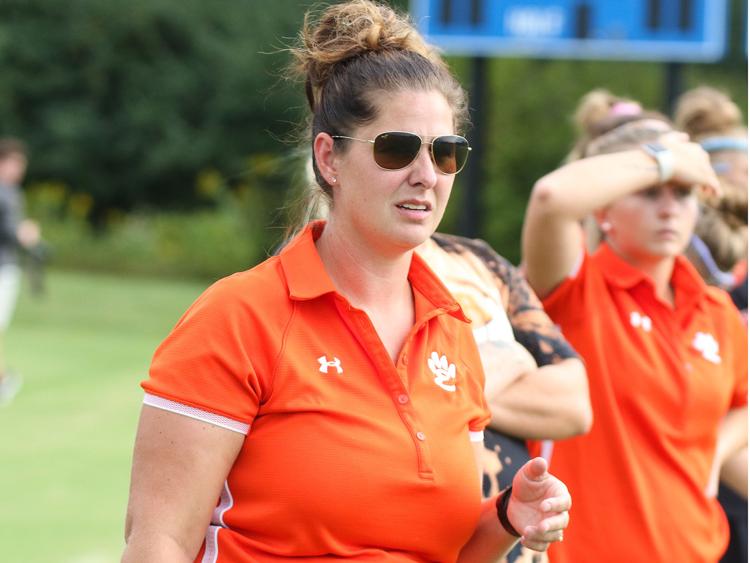 Westminster vs. Edwardsville field hockey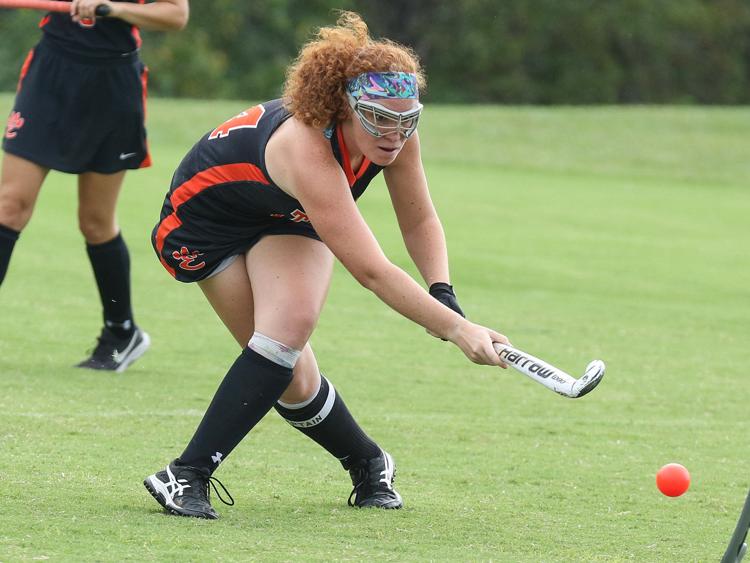 Westminster vs. Edwardsville field hockey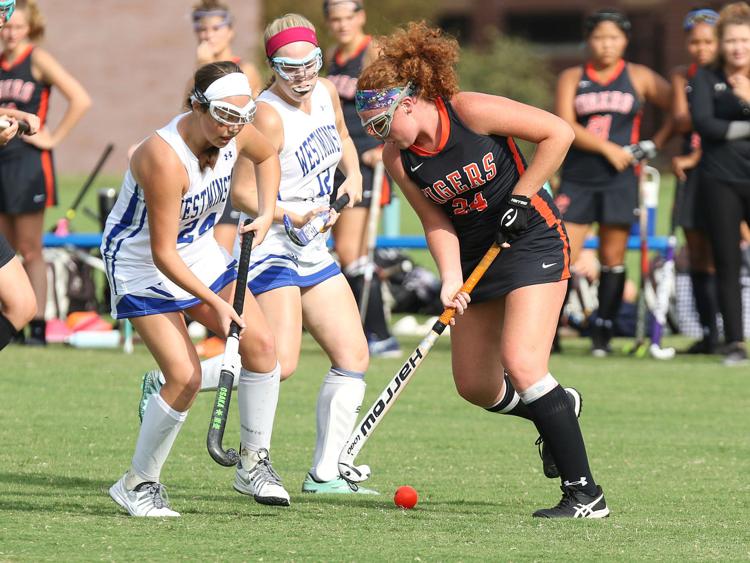 Westminster vs. Edwardsville field hockey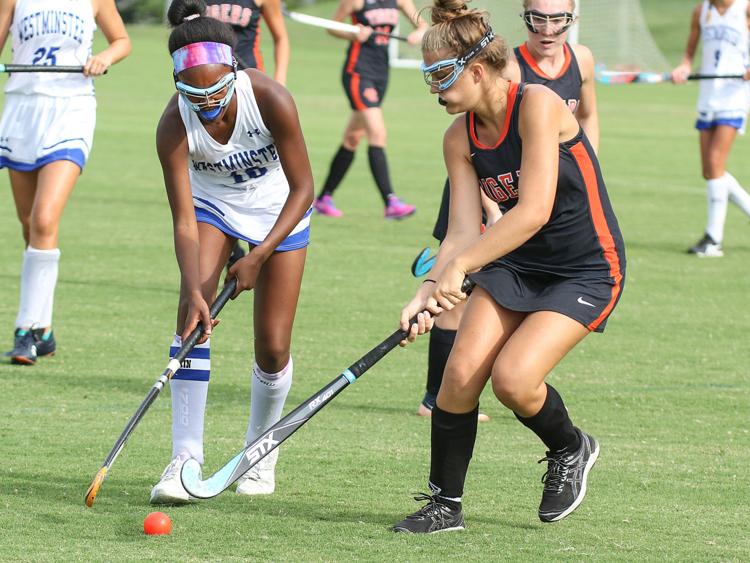 Westminster vs. Edwardsville field hockey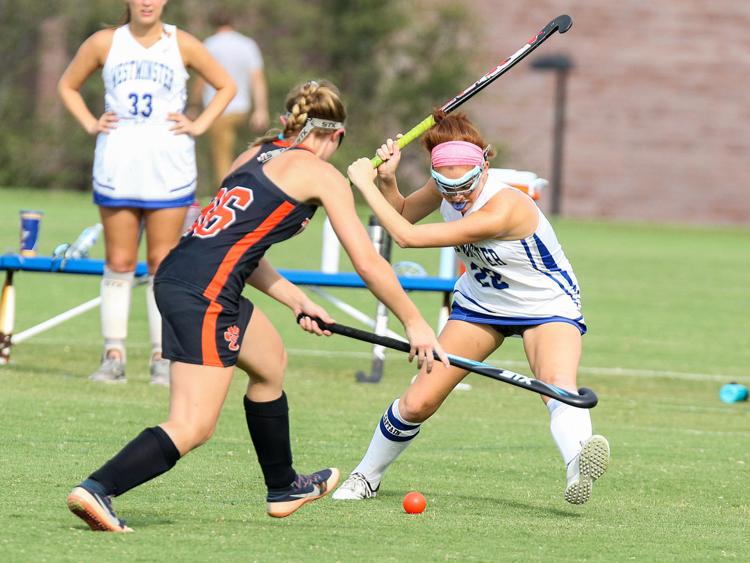 Westminster vs. Edwardsville field hockey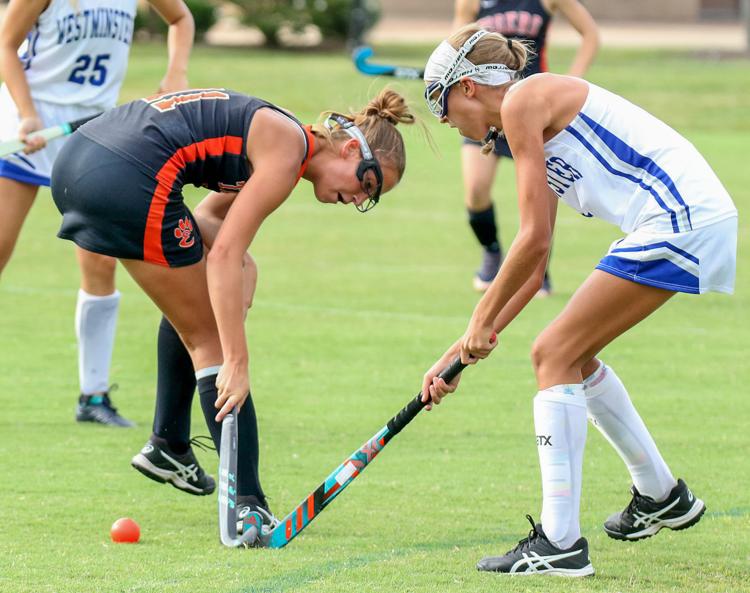 Westminster vs. Edwardsville field hockey