FRONTENAC — When Alyssa Legters scores a goal, more are soon to follow.
Earlier this season against Lutheran South, the Westminster senior scored her first goal of the year, then added another and yet another before the first half expired.
That hat trick accounted for the only three goals she scored this season — until Thursday.
Legters scored twice and assisted on a third goal, and freshman Jamie Obertop made three defensive saves as No. 20 seed Westminster upset No. 13 Parkway West 3-2 in the second round of the Midwest Field Hockey Tournament Thursday at Villa Duchesne.
The Wildcats advanced to the round of 16 to face No. 4 seed John Burroughs at 2 p.m. Saturday.
Parkway West (12-9-1) dominated the first 17 minutes of the game. Senior Callie Hummel, who ranks second in the area in scoring behind only Taryn Tkachuk of Villa Duchesne, was able to stick handle around defenders and generate excellent scoring chances.
Early in the half, Hummel fired a shot past Westminster goalie Sabrina Granata, but it was stopped on the goal line by the stick of freshman Jamie Obertop. It was the first of three defensive saves Obertop made.
"I just go in the goal behind (Granata) and keep my stick all the way down just in case," Obertop said.
But midway through the first half, Hummel's relentless pursuit paid off. An interception by sophomore Mira Nalbandian set up Hummel with room to maneuver.
"Mira hit it up to me, and I just tapped it around a (defender)," Hummel said. "It was kind of a loose ball and we both swung at it and it went right in the corner."
It was the 22nd goal for Hummel, the most in a season for a Parkway West player.
But the Parkway West lead was short-lived. Just 24 seconds later, Legters delivered a centering pass from the right edge of the circle intended for KK Pruett. It hit a Longhorn defender's stick, however, and ricocheted into the goal to tie it.
"(That goal) showed them that we were here and ready to play and that we wanted it as much as they did," Legters said.
The momentum clearly shifted on that goal as Westminster played with confidence and enthusiasm for the remainder of the contest.
"Once we got that goal, the rush of joy continued and the intensity enhanced as we fought for that ball to get another goal," Pruett said.
Midway through the second half, Legters struck again, this time stickhandling around two defenders and firing a shot on the run that eluded Parkway West goalie Karen Trevor-Roberts for a 2-1 advantage.
"I picked up the pass, got around and their goalie came out. I just tried to shoot it for the far post and it went in," Legters said.
Legters big day was not finished. After Obertop made her third defensive save to keep Hummel from tying it, the ball transitioned up the field, where Legters sent a perfect pass to Pruitt for a two-goal advantage.
"(Legters) crossed it and I was at the stroke. I kept my stick down and followed that motion to the corner (of the net)," Pruett said.
For the final seven minutes, Hummel and Parkway West applied relentless pressure. Twice Granata stuck out her right foot to kick aside a dangerous Hummel shot. The Longhorns were eventually rewarded with a stroke, which Hummel deposited in the net with 13 seconds to play.
Hummel's last goal set a Parkway West record of 54 goals in a season and made Hummel the all-time leading goal scorer in Parkway West history with 58 career goals.
For Westminster (6-14), two consecutive postseason wins have shown the reward of a positive outlook through a difficult season.
"They never got discouraged with each other, they really never pointed fingers," Westminster coach Nancy Schmer said. "We had some great leadership from our captains and the rest our seniors, and we just started putting things together."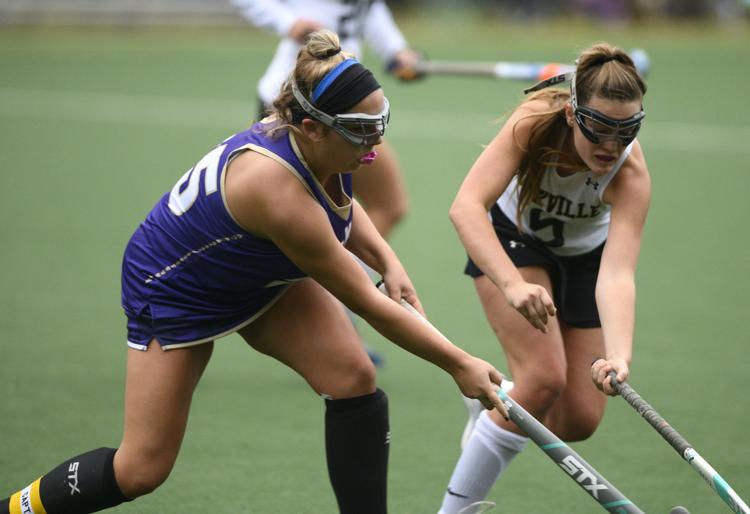 WITTE POWERS EUREKA PAST OAKVILLE
Elsen Witte fired a centering pass through the circle that pinballed into the net with 1 minute 37 seconds remaining to propel No. 19 seed Eureka over No. 14 Oakville 1-0 Thursday at Villa Duchesne.
Eureka (9-7) advanced to face No. 3 Nerinx Hall at 2 p.m. Saturday.
"We were working really hard and we really wanted this win," Witte said. "I just knew I had to get (the ball) to my offenders in the middle, and it went off a defender's stick."
Witte's heroics came moments after Eureka junior goalie Holly Pierce made two spectacular saves on Oakville senior Lauren Halamicek to keep it scoreless.
"I always play for my team, and I try really hard not to let them score," Pierce said. "I'm really proud of our effort."
Westminster vs. Parkway West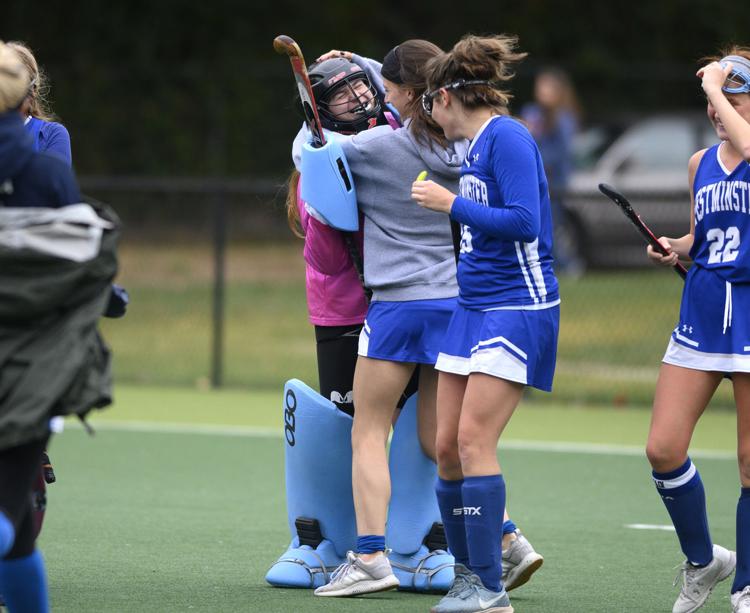 Westminster vs. Parkway West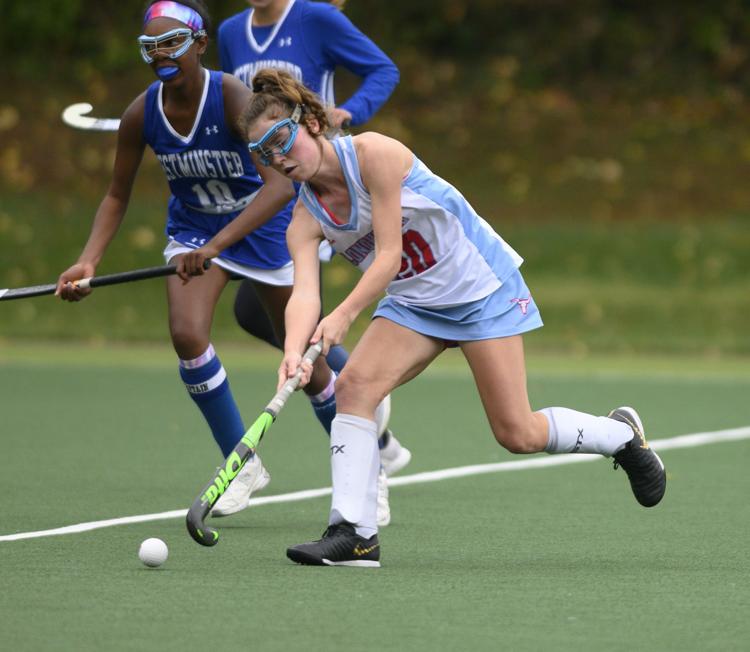 Westminster vs. Parkway West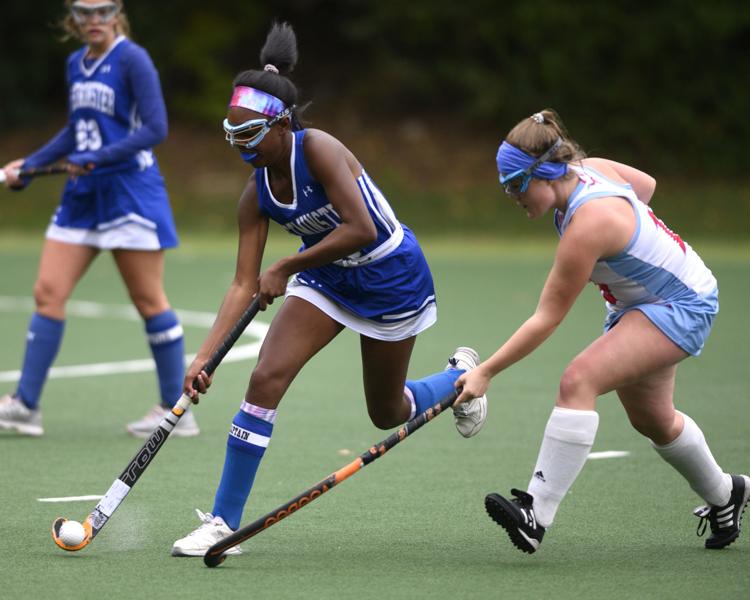 Westminster vs. Parkway West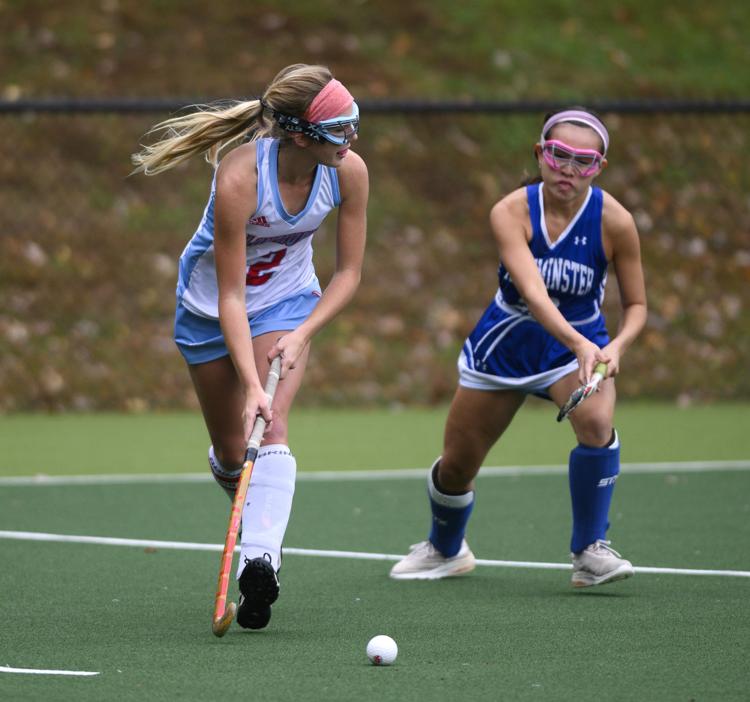 Westminster vs. Parkway West
Westminster vs. Parkway West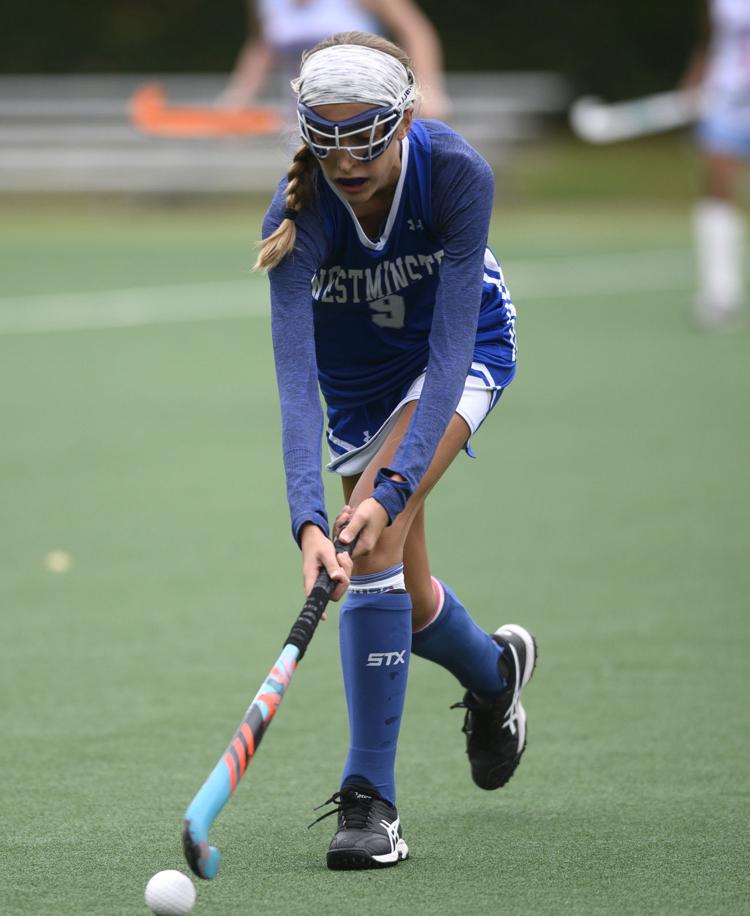 Westminster vs. Parkway West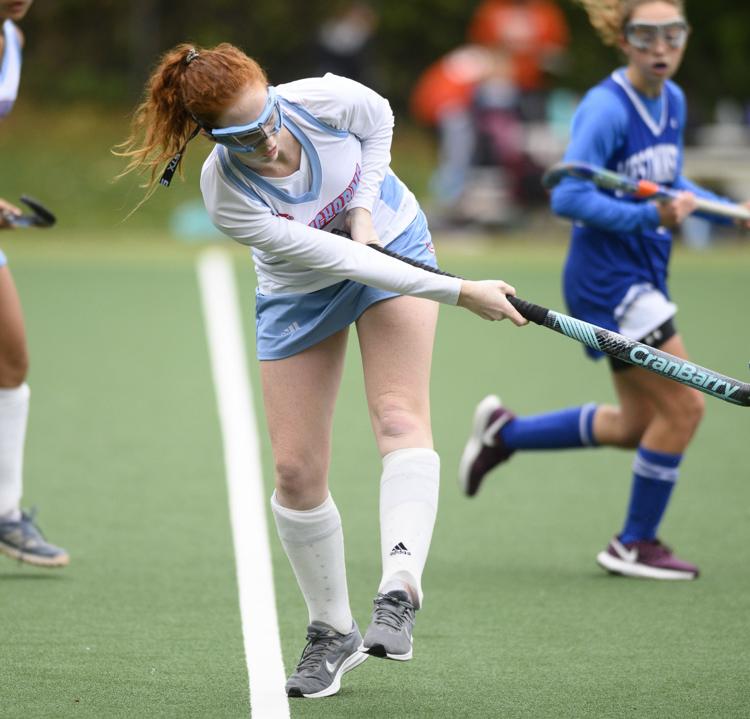 Westminster vs. Parkway West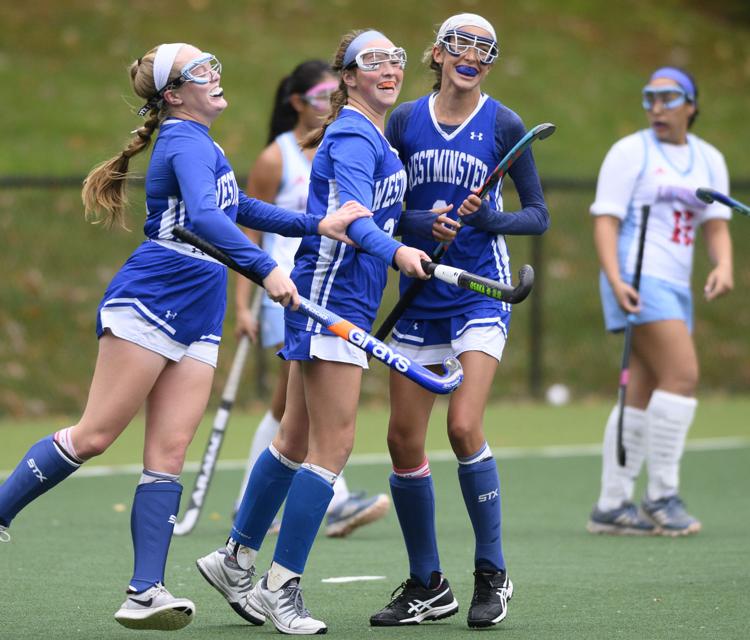 Westminster vs. Parkway West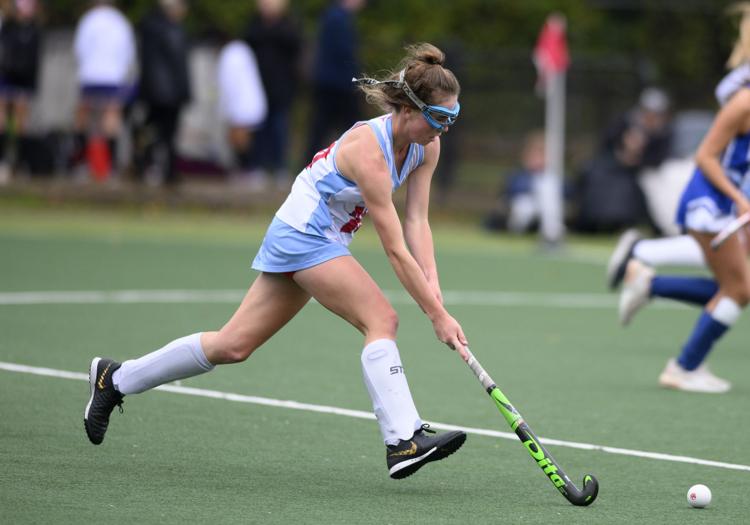 Westminster vs. Parkway West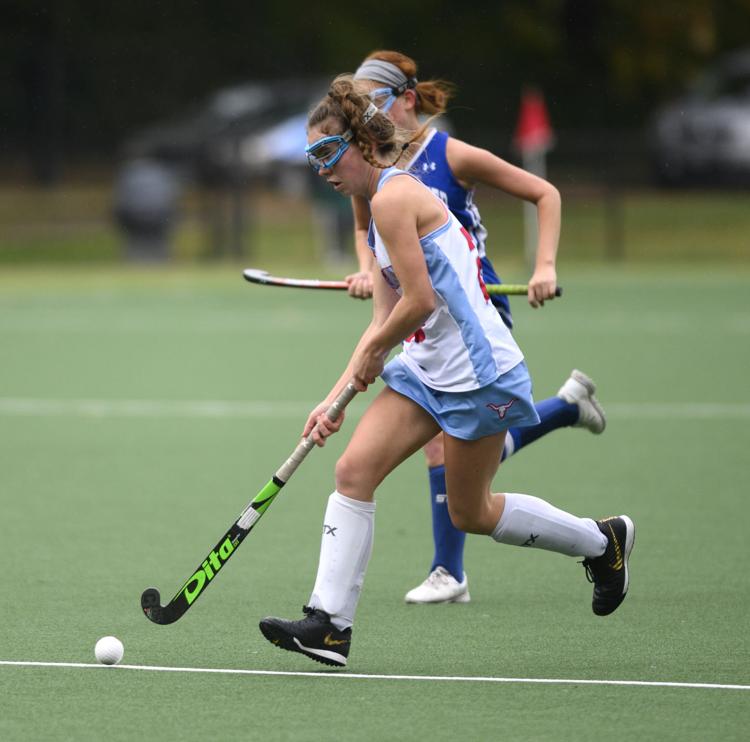 Westminster vs. Parkway West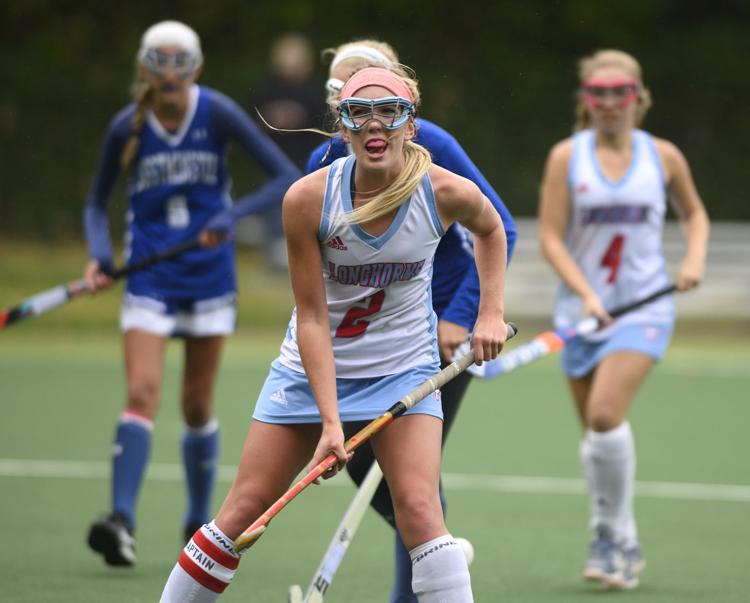 Westminster vs. Parkway West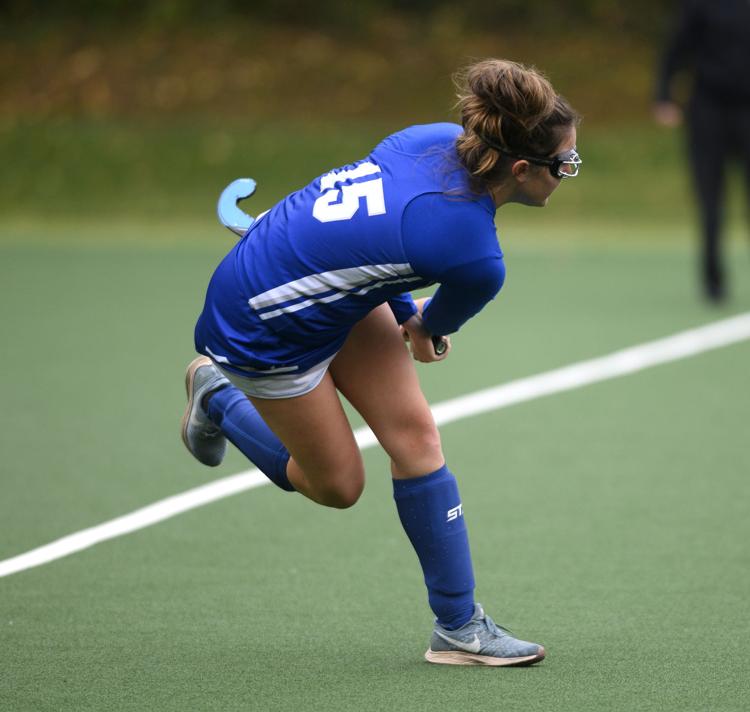 Westminster vs. Parkway West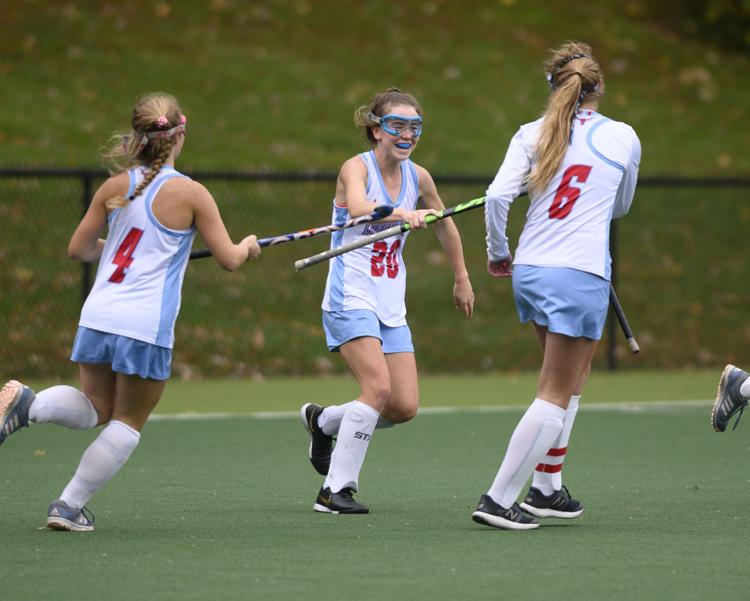 Westminster vs. Parkway West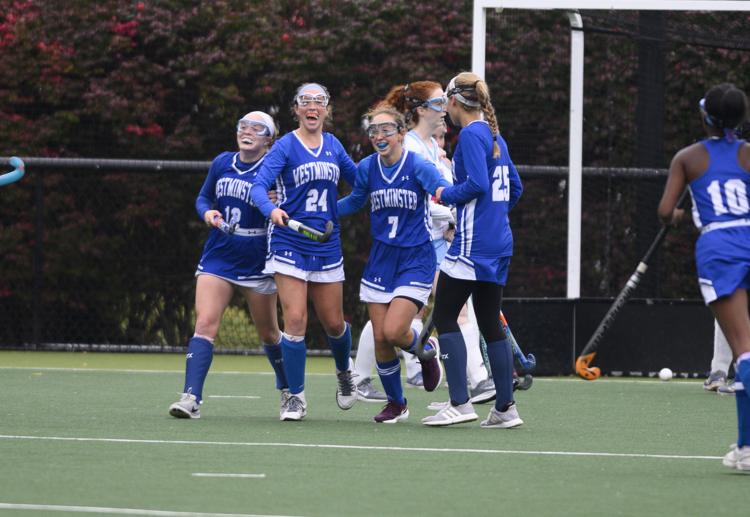 Westminster vs. Parkway West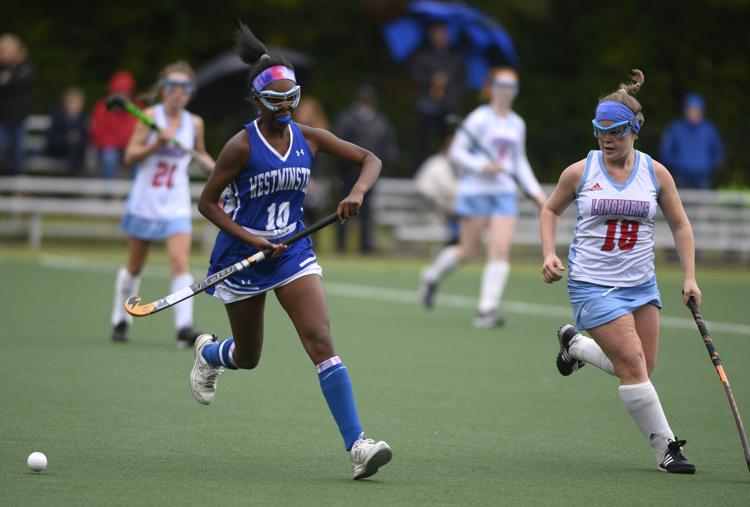 Westminster vs. Parkway West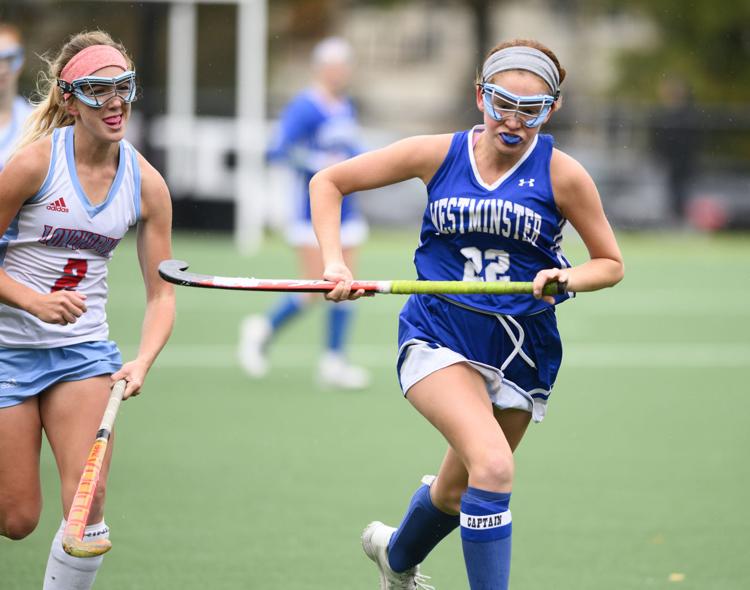 Westminster vs. Parkway West