O'FALLON — They dreadfully refer to it as "bubble guts," a circuit-like, conditioning regimen introduced by first-year O'Fallon head football coach Byron Gettis.
"It's death. You don't know when it's going to stop," senior defensive lineman Kam Neal said. "We do that more than we practice football almost."
But both Neal and senior running back Mason Blakemore credit "BGs" as the reason they survived a wild second-half surge by Belleville East to pull out a 28-27 overtime victory on Saturday in the Southwestern Conference opener for both teams.
Blakemore gained 232 yards and scored four touchdowns, the last of which occurred as he dragged tacklers into the end zone on the first play of overtime. It was his 30th carry of the game, and it gave the Panthers a 28-21 lead.
"I just saw the hole and hit it," Blackmore said about his overtime score. "I just want to do what the team needs me to do, whether it's 30 carries or two carries."
And despite being on the field for 35 plays over the Lancers' final four drives, Neal and the O'Fallon defense found a way to collect two turnovers and force two missed field goals in the second half to send it to overtime.
But in the extra session, after Belleville East quarterback Lucas Maue found Yohance Flager in the right corner of the end zone, the defense had to make one more play.
A high snap on Belleville East's extra-point attempt put the ball in Maue's hands as he looked for an open receiver. But Neal and freshman linebacker Kaleb Randolph spun him to the ground before he could release the ball, securing the win for the Panthers.
"We pursued the ball. We just knew that we couldn't lose this game," said Randolph, the younger brother of Keith Randolph Jr., who helped lead Belleville West to a Class 4A basketball championship last season and now plays for the University of Illinois football team.
O'Fallon (3-1) has scored first in every game this year, and Blakemore wasted little time putting his team on the board. He broke off a 20-yard run on the first play of the game. Then he broke into the clear for a 58-yard touchdown on the third play.
"We put so much emphasis on that first drive and taking control of the game, and we come out and execute at our highest level," Gettis said.
Blakemore churned up 183 rushing yards in the first half alone.
Early in the second quarter, Belleville East (0-4) began to methodically move the ball down the field. Junior quarterback Lucas Maue led the Lancers on an 11 play, 53-yard drive, highlighted by his own 15-yard scramble, and capped off by his five-yard rollout pass to KeVaughn Gaines.
Belleville East (0-4) mustered only 65 yards on their other five drives in the first half, as the O'Fallon defense, which surrendered at least 47 points in five of nine games last season, forced four punts and a fumble, took a 14-7 lead into halftime.
"We're just working hard every practice, trying to get better every day," Neal said about the improved defense.
O'Fallon was tested immediately coming out of the locker room. On the second play from scrimmage, junior running back Asante Monroe, on his first carry of the season, exploded around the left end for an 85-yard touchdown to tie it.
"Our tailback got banged up, and we have a stable of backs," Belleville East coach Michael Harrison said. "We tell them, you never know when your number will be called, and today it was Asante Monroe, his number got called, and he did something with it."
Monroe gained 122 yards on seven carries, all in the second half.
On the next possession, Maue found Jaylen Ford on a quick slant that looked to be headed for another long touchdown, but 25 yards downfield, Panthers defensive back Tevion Holmes caught him from behind, forcing a fumble that Bryce Coley recovered for O'Fallon.
After the third Blakemore touchdown pumped the Panthers' lead to 21-14, the Belleville East connection of Maue to Flager began to hit. Flager hauled in nine of his 13 receptions after halftime, including a 15-yard screen pass that he took into the end zone to tie it again.
But the Panthers defense found a way to keep the game from slipping away. A 15-play, 60-yard drive by the Lancers ended in a missed field goal, and an 8-play, 63-yard drive ended with a red zone interception by O'Fallon junior cornerback Jackson Baker, sending it to overtime.
Blakemore's 232-yard day gives him 914 yards in just four games. The transfer from Centralia, Ill. averages over 30 carries per contest, and both he and Gettis give credit to the Panthers' veteran offensive line for his outstanding start to the season.
"Our senior offensive line has been in this situation before, they know how to block any front," Gettis said. "We're going to hang our hat on the run."
Blakemore added, "I think they're the best o-line in the state."
Belleville East at O'Fallon Football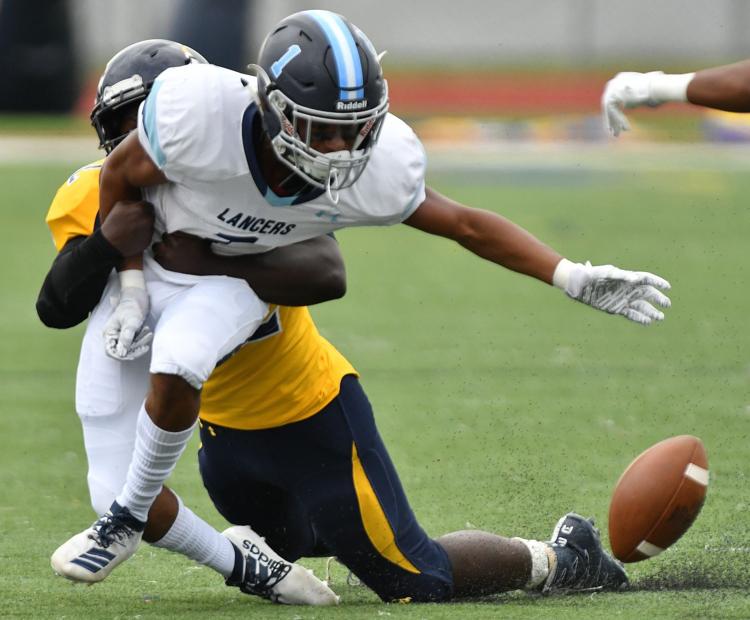 Belleville East at O'Fallon Football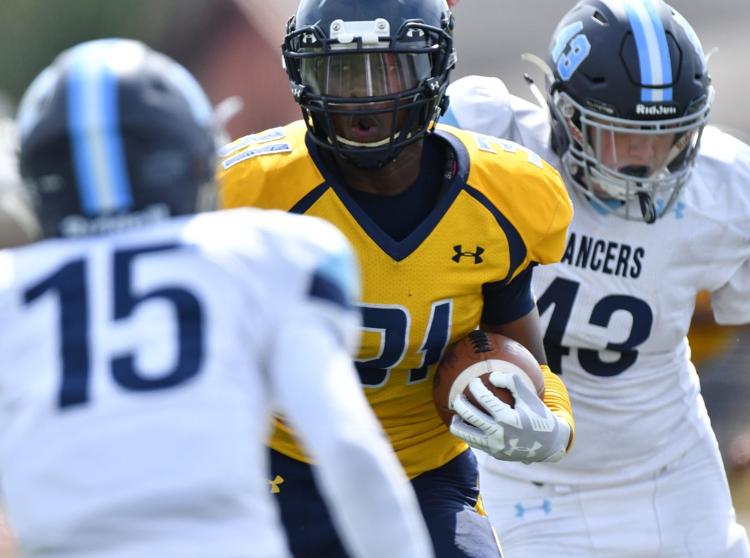 Belleville East at O'Fallon Football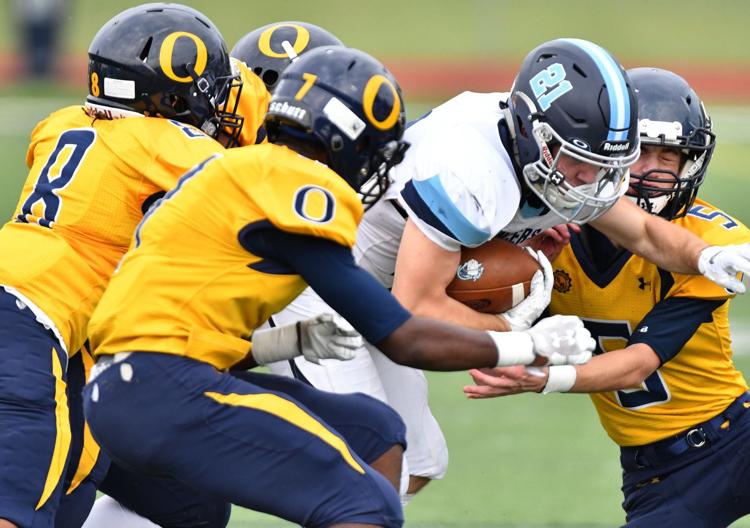 Belleville East at O'Fallon Football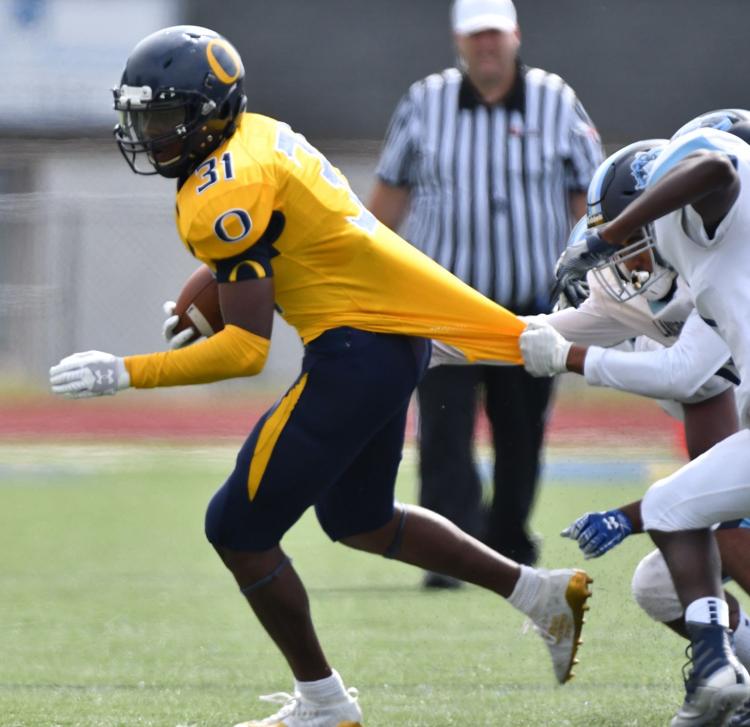 Belleville East at O'Fallon Football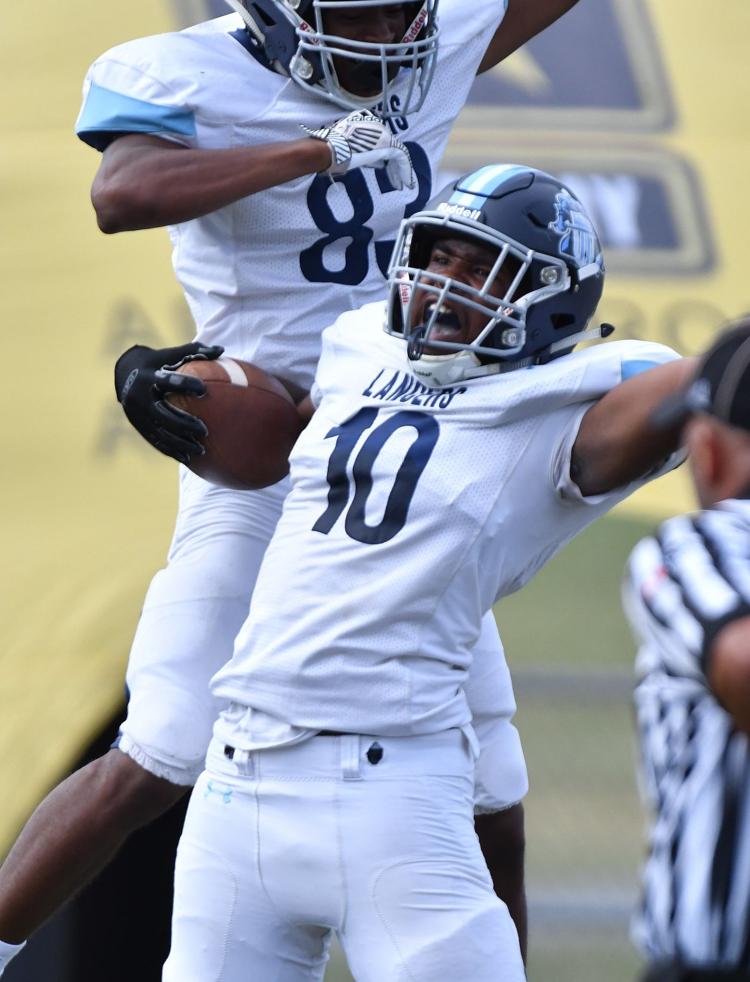 Belleville East at O'Fallon Football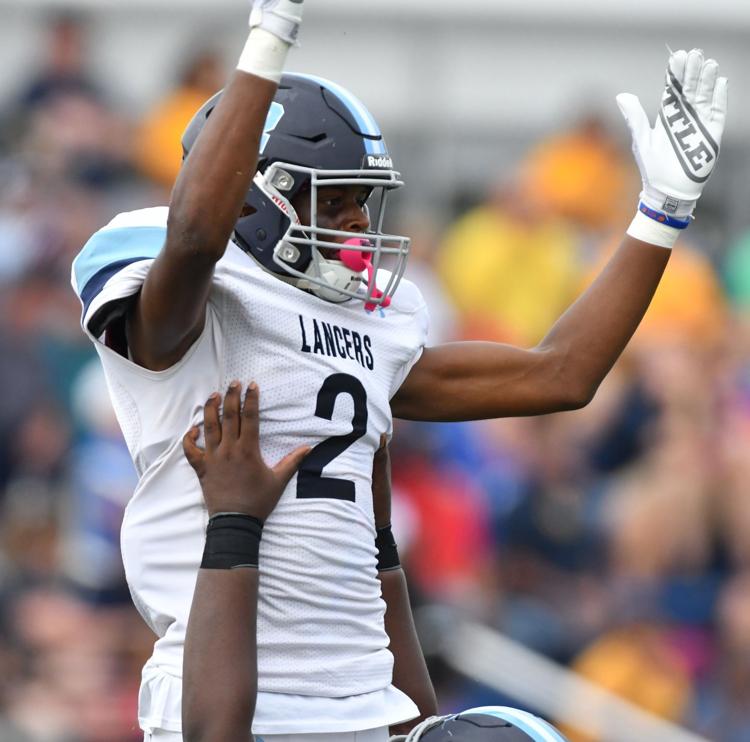 Belleville East at O'Fallon Football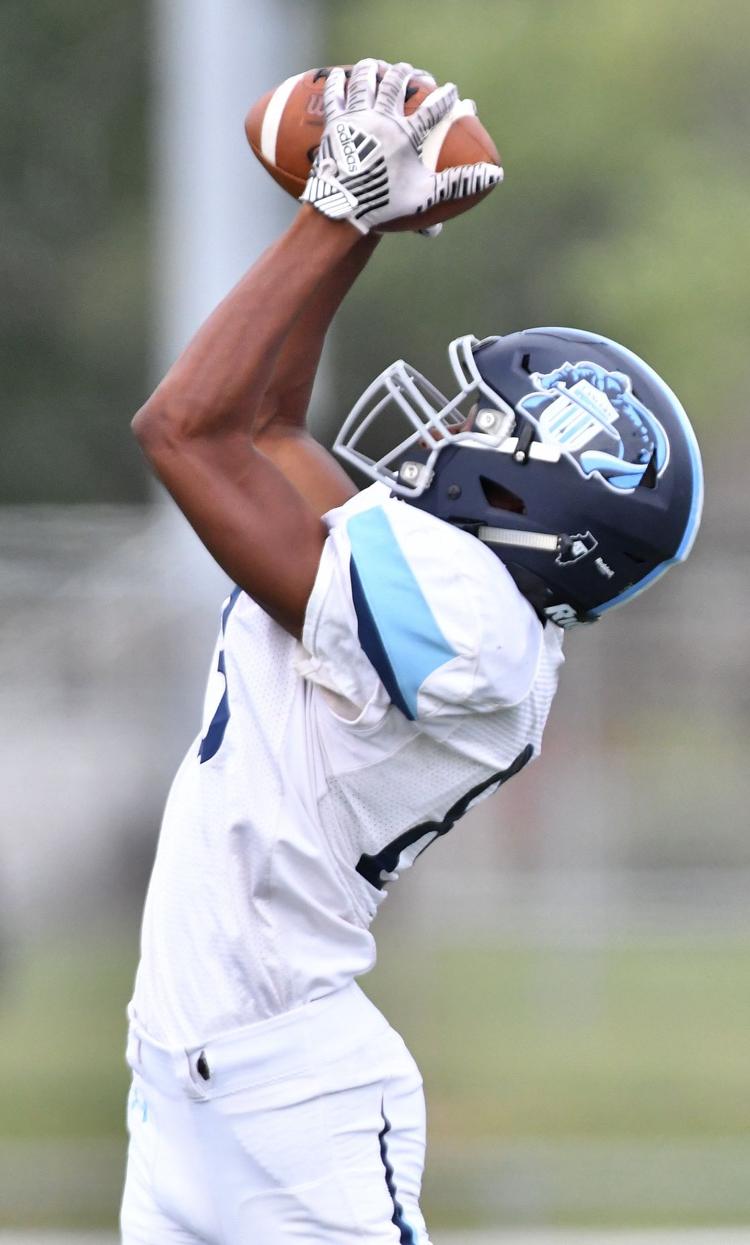 Belleville East at O'Fallon Football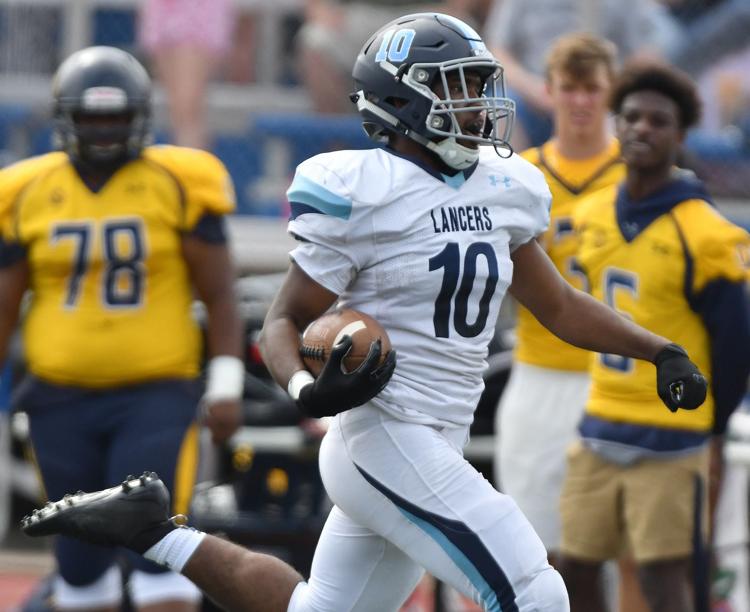 Belleville East at O'Fallon Football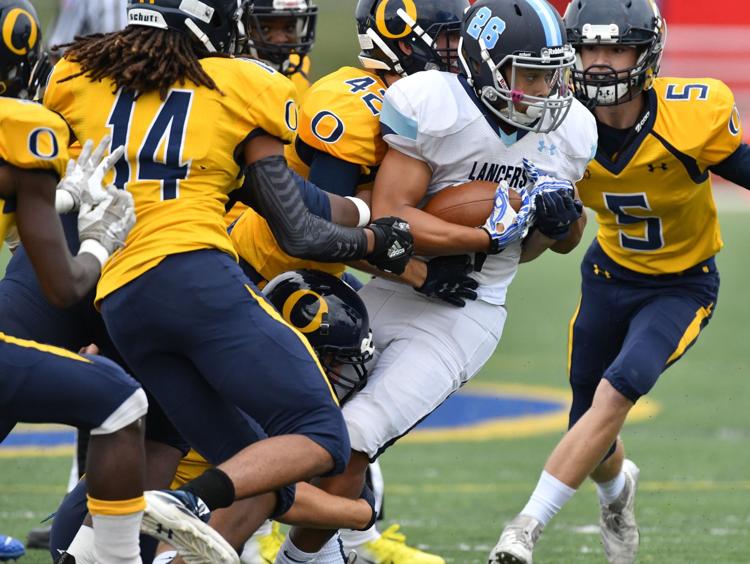 Belleville East at O'Fallon Football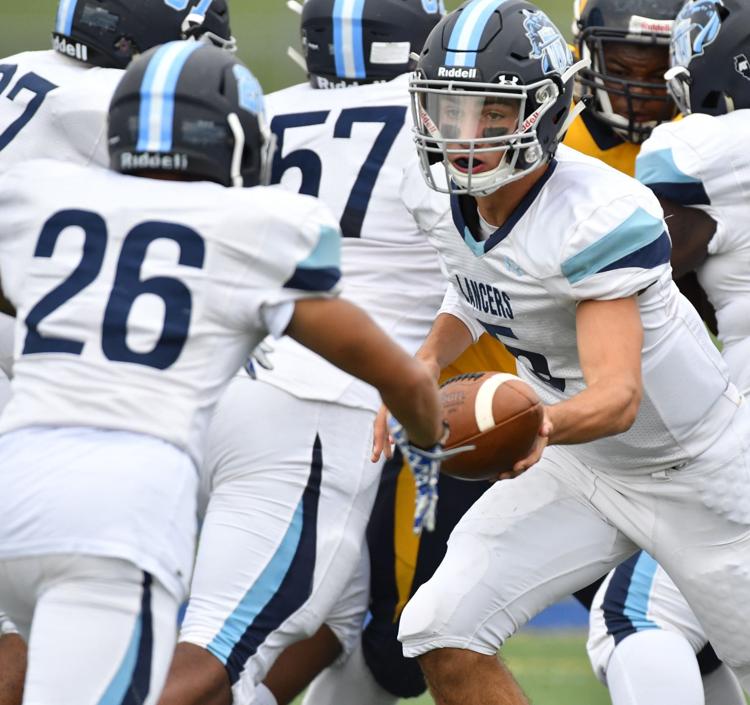 Belleville East at O'Fallon Football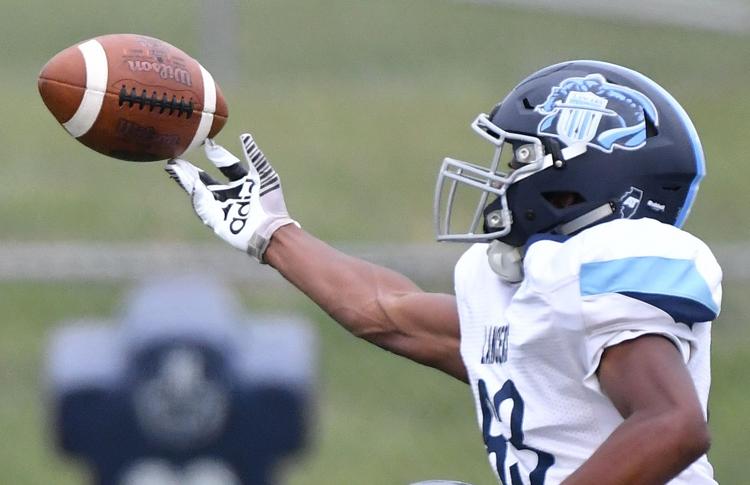 Belleville East at O'Fallon Football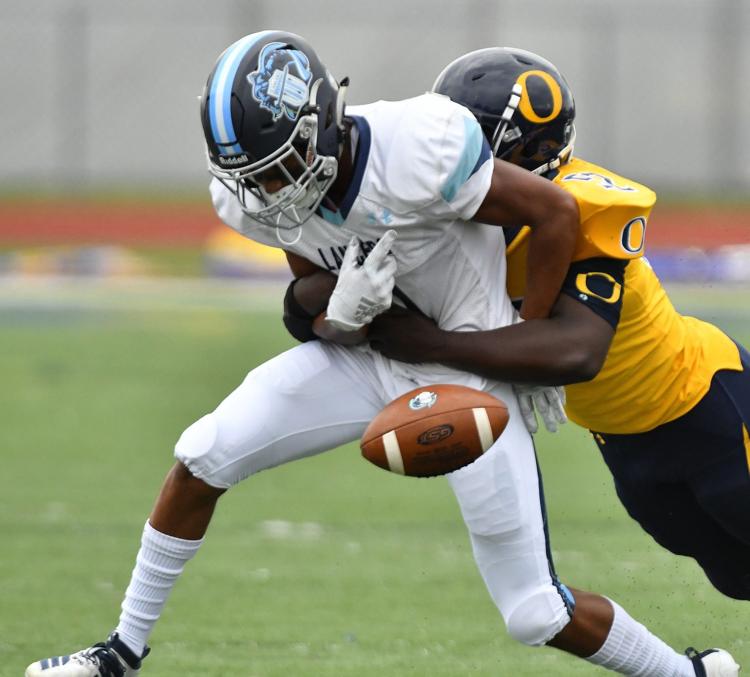 Belleville East at O'Fallon Football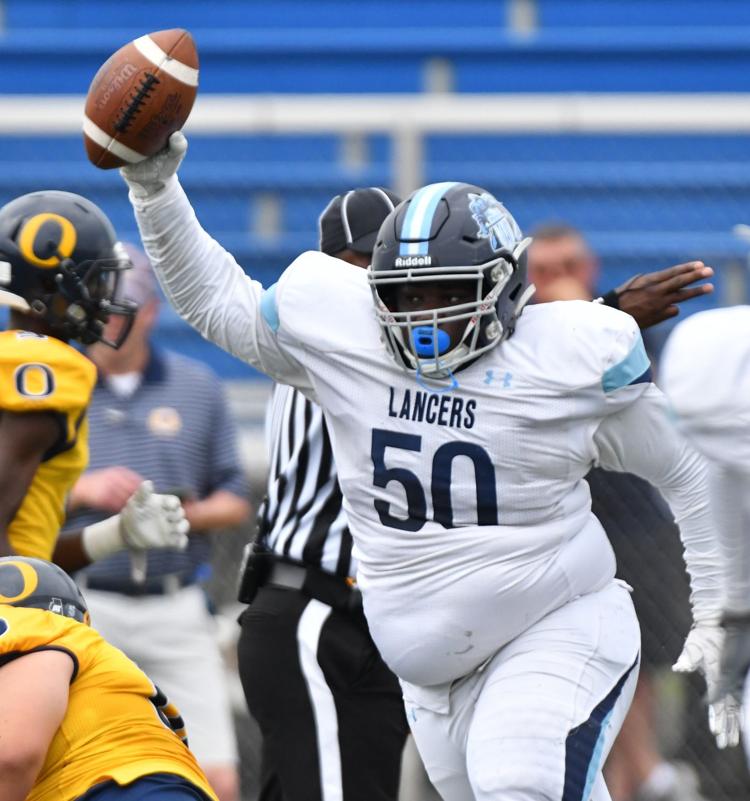 Belleville East at O'Fallon Football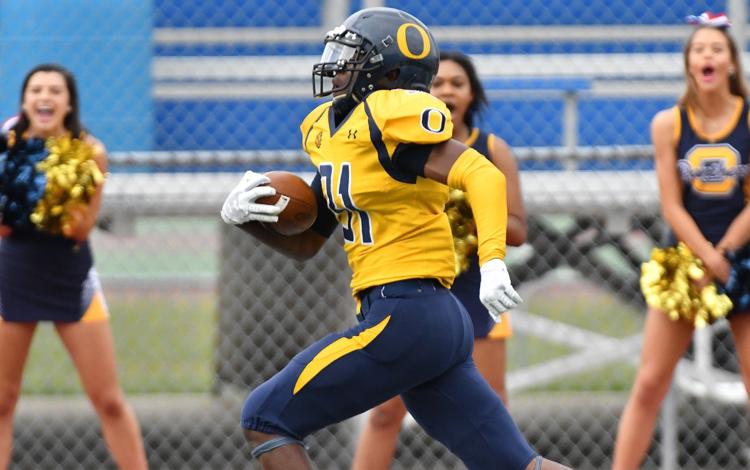 Belleville East at O'Fallon Football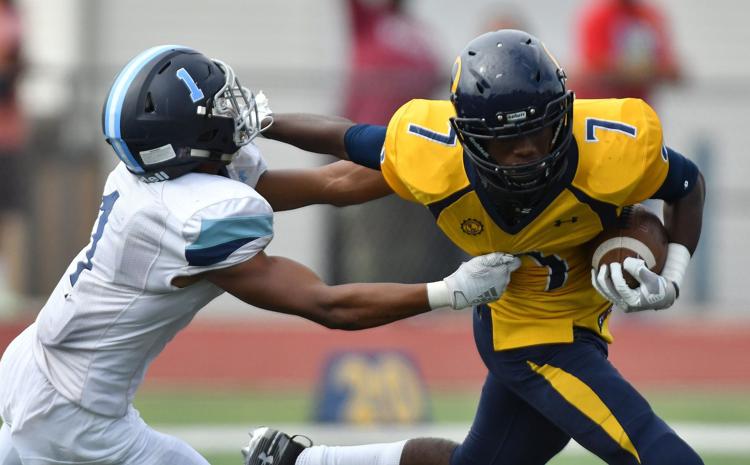 Belleville East at O'Fallon Football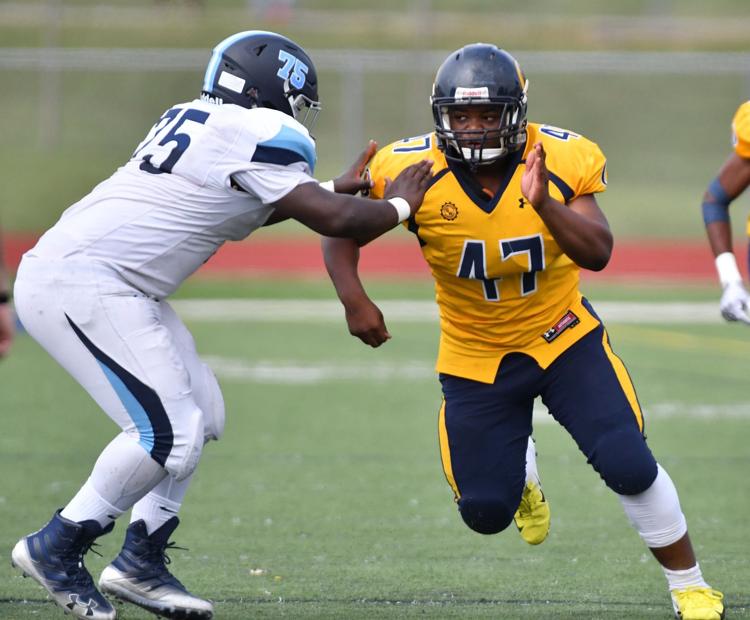 Belleville East at O'Fallon Football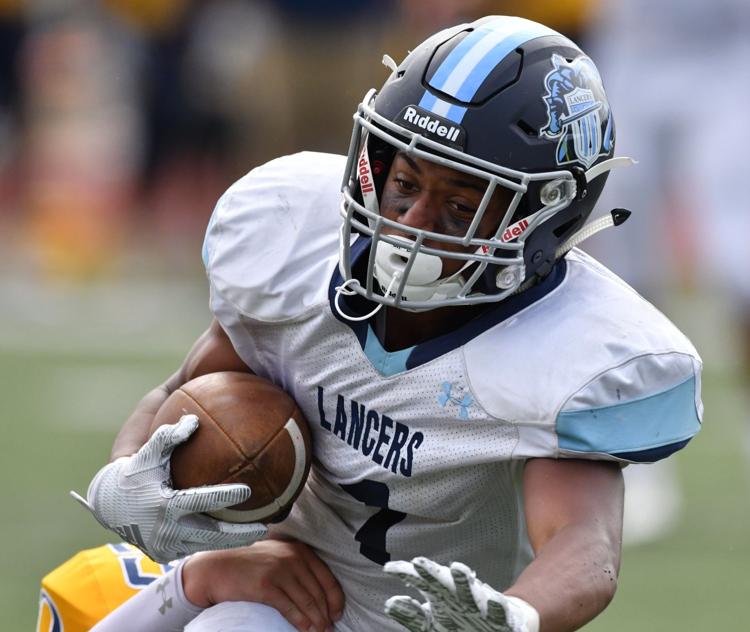 Belleville East at O'Fallon Football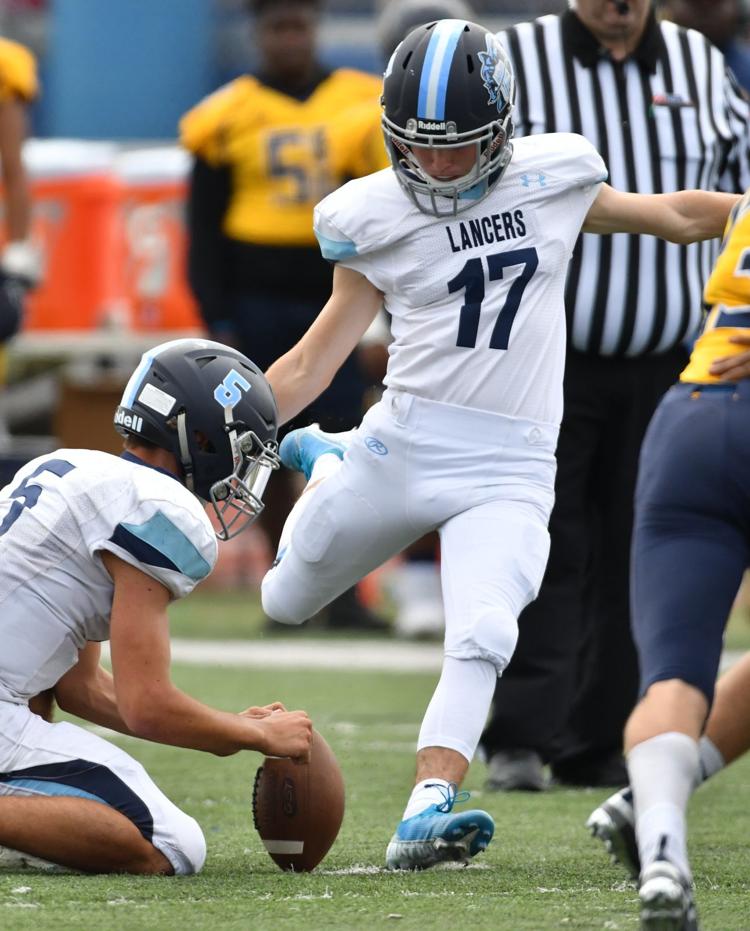 Belleville East at O'Fallon Football
Belleville East at O'Fallon Football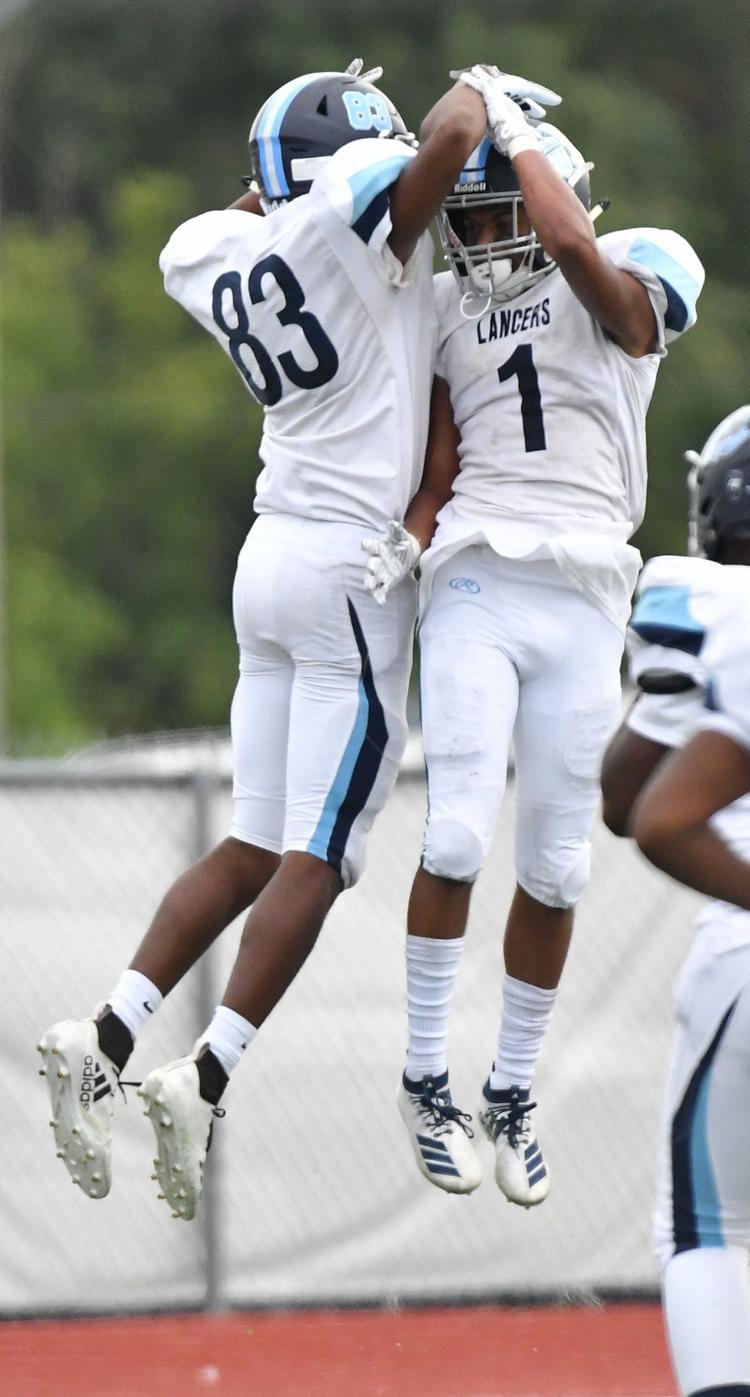 Belleville East at O'Fallon Football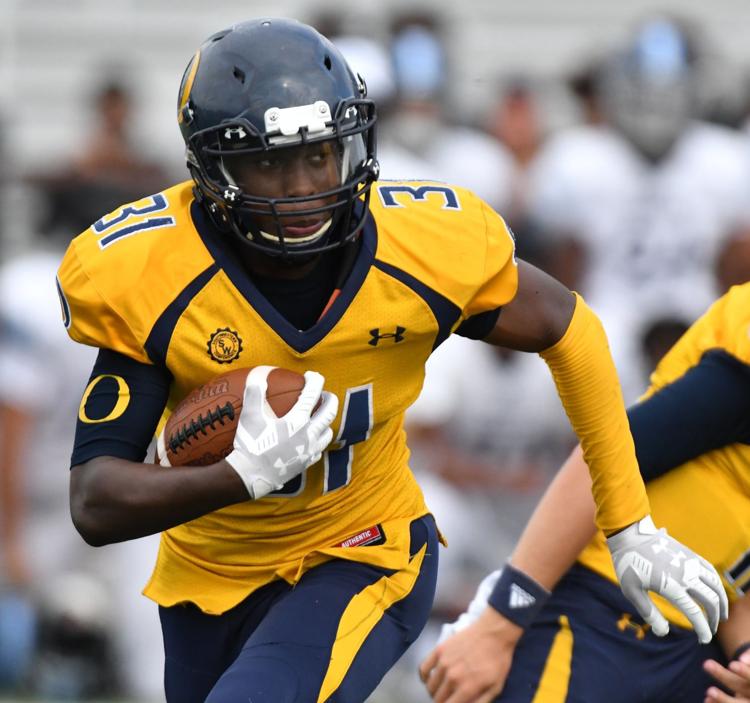 Belleville East at O'Fallon Football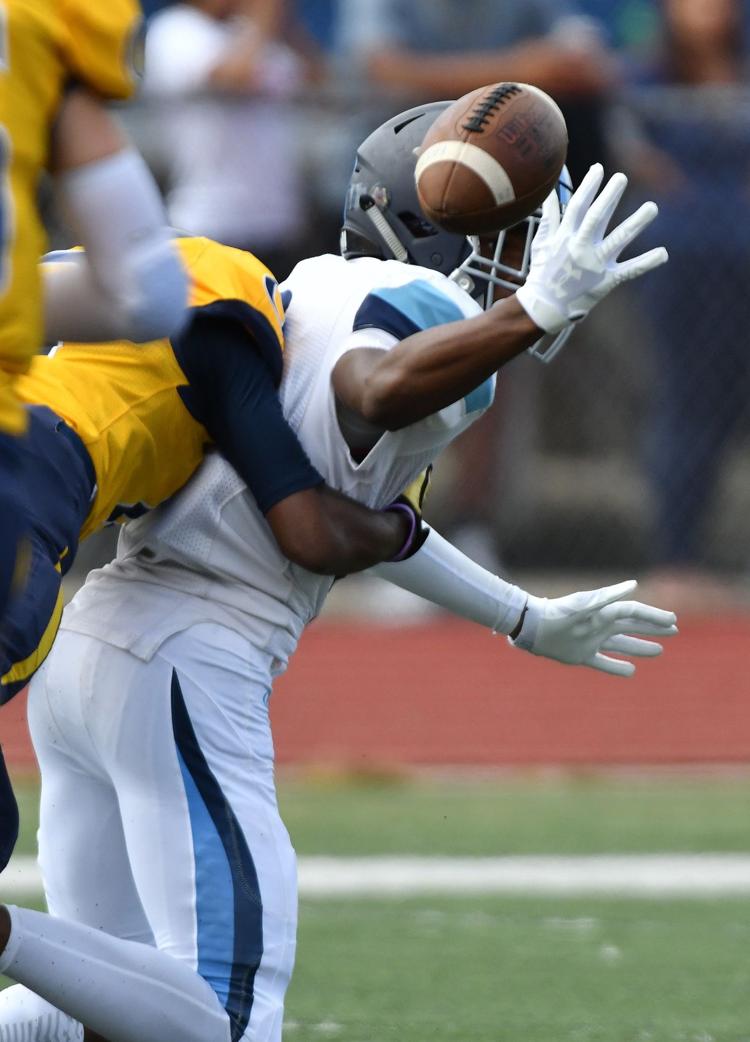 Belleville East at O'Fallon Football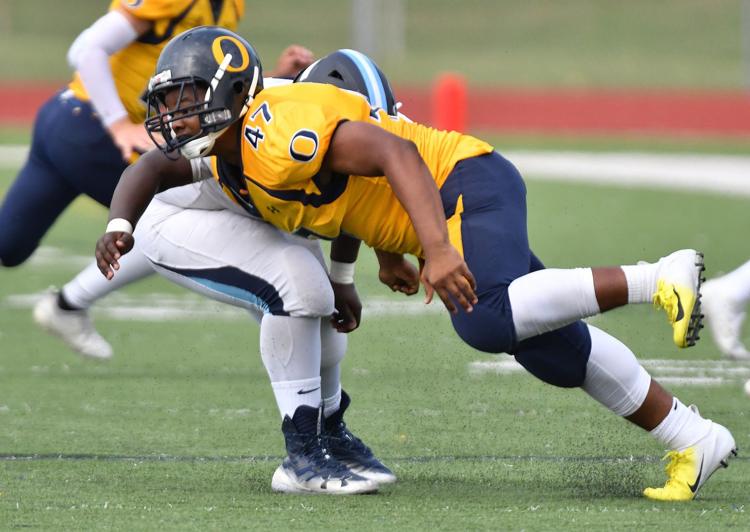 Belleville East at O'Fallon Football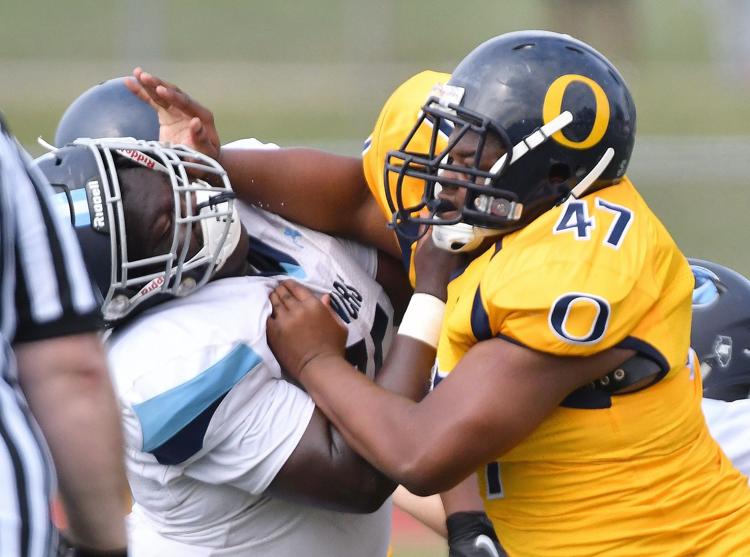 Belleville East at O'Fallon Football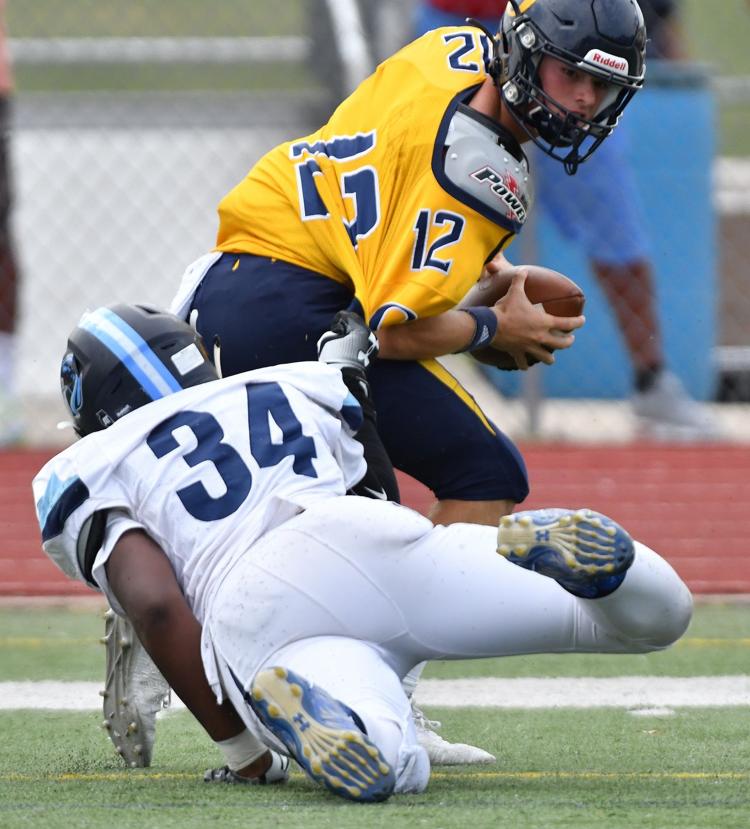 Belleville East at O'Fallon Football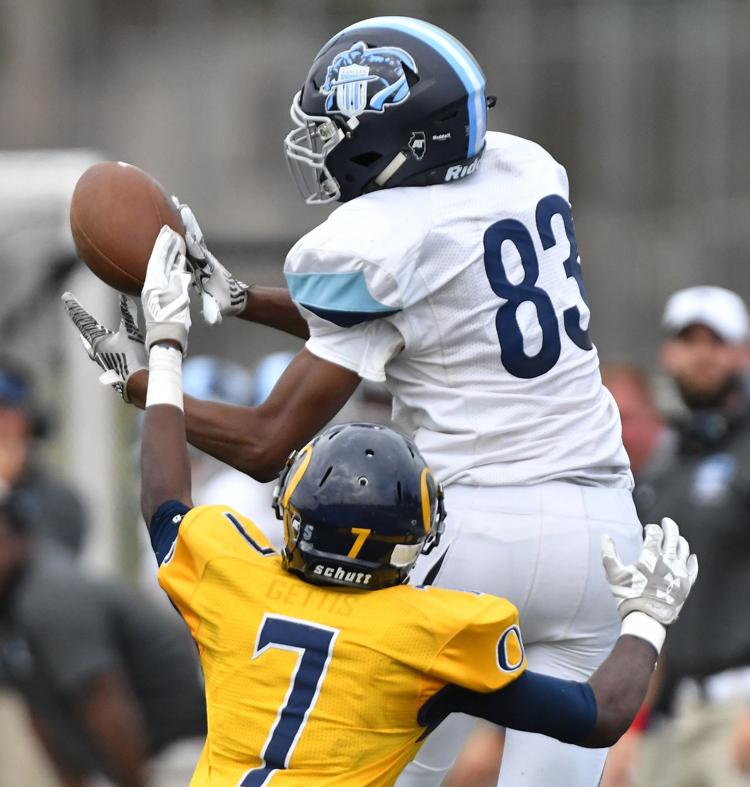 Belleville East at O'Fallon Football