CASSVILLE — Defending Class 3 football state champion Trinity withstood plenty of adversity on its way to back to the semifinal round.
But the Titans couldn't overcome a handful of costly mistakes and missed opportunities Saturday to reach the state title game for the third time in four seasons.
With superior performances on special teams and a strong defensive showing, Cassville dethroned Trinity 13-0 to earn its first state final appearance in a decade.
"We've just played with a chip on our shoulder all season," said senior Jacob Hall, a nose guard and offensive tackle for Cassville who had a fumble recovery in the third quarter. "We just wanted to keep it going one more week, one more week."
With their first shutout since the opening week of the season, the Wildcats (12-2) advanced to play Odessa (14-0) for the Class 3 championship at 11 a.m. Dec. 7 at the University of Missouri's Faurot Field in Columbia.
Cassville, which won state titles in 2008 and 2009, got the game's lone touchdown from senior quarterback Deven Bates on a 1-yard keeper with 7 minutes and 47 seconds left in the third quarter.
Bates' TD came three plays after Trinity attempted to punt from its own 31-yard line on the opening offensive series of the second half. But a low snap forced sophomore punter Chris Moore to cover the loose ball for a 22-yard loss, and Cassville started its go-ahead drive on Trinity's 9.
"It changed the whole momentum of the game," said Reggie Love, a Trinity senior running back and linebacker who has been battling an ankle injury but played Saturday for the first time since the second game of the season.
Trinity's offense was held to 25 yards on its first five possessions of second half, including one fumble and two four-play drives that ended on downs.
The Wildcats extended their lead to 13 points on a pair of 33-yard field goals by freshman Calybe Sutherland, one on the final play of the third quarter and the second with just 3:40 to play.
Cassville scored 13 points by cashing in on its opportunities and despite gaining only seven first downs, rushing for 169 yards and not completing a pass.
"We really should have won," Titans senior offensive lineman Martez Poynter said. "We were in the end zone the whole time and we didn't score, so we really lost it by ourselves."
Trinity's first two possessions of the game ended on passes into the end zone that didn't result in points.
Bates intercepted two passes by Titans freshman quarterback Chris Cotton in the end zone, the first coming after the Titans' first offensive series of the game reached the Cassville 6.
Trinity's second possession covered 10 plays and got to Cassville's 5 before stalling and ending on an incomplete pass into the end zone.
The Titans also reached Cassville's 3 with 1.8 seconds left in the first half after a 51-yard pass from Cotton to junior Scott Presson. But the Titans had no timeouts remaining and the half ended without another play.
Those missed chances to score anywhere from one to three touchdowns loomed especially large when Cassville made Trinity pay so quickly and efficiently in the opening stages of the second half.
"They won the ballgame, fair and square," Love said. "We've got to deal with it. They played harder than we did."
Bates' second interception of Cotton in the end zone came with 1:22 to play after Trinity had driven 85 yards in 14 plays to reach Cassville's 5. James Frenchie played quarterback for much of the series before Cotton took over in the red zone.
The Titans still would have needed more points even if they had scored there, but they've been used to fighting through tough situations all season.
Standout senior Mookie Cooper, an Ohio State recruit, left Trinity only days before the season started, and coach Terrence Curry and offensive coordinator Chris Shannon were dismissed from the staff after Trinity's third game.
But Trinity only lost once under interim head coach John Randle, who led the program just one win shy of another championship game appearance.
"I believe Cassville played hard," Randle said. "Cassville's got a good ballclub. There's a reason why they're here. Our guys played hard. It just wasn't our night tonight. They fought all the way to the end. I've got to give my guys credit.
"I'm proud of the boys. I thank them for everything. They've dealt with a lot of adversity. We played hard. The guys have dealt with a lot. So we've just got to come back next year and be ready to fight. We will be OK."
Trinity Catholic vs. Cassville football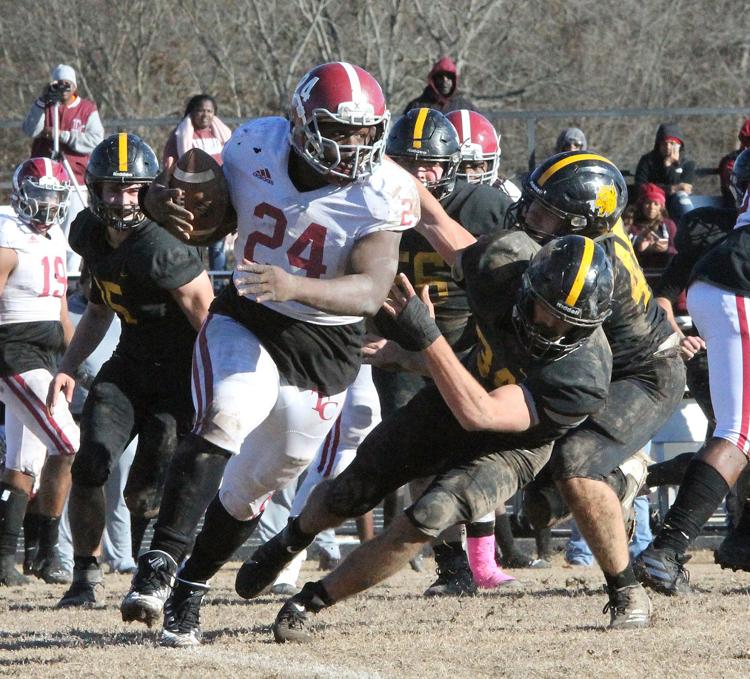 Trinity Catholic vs. Cassville football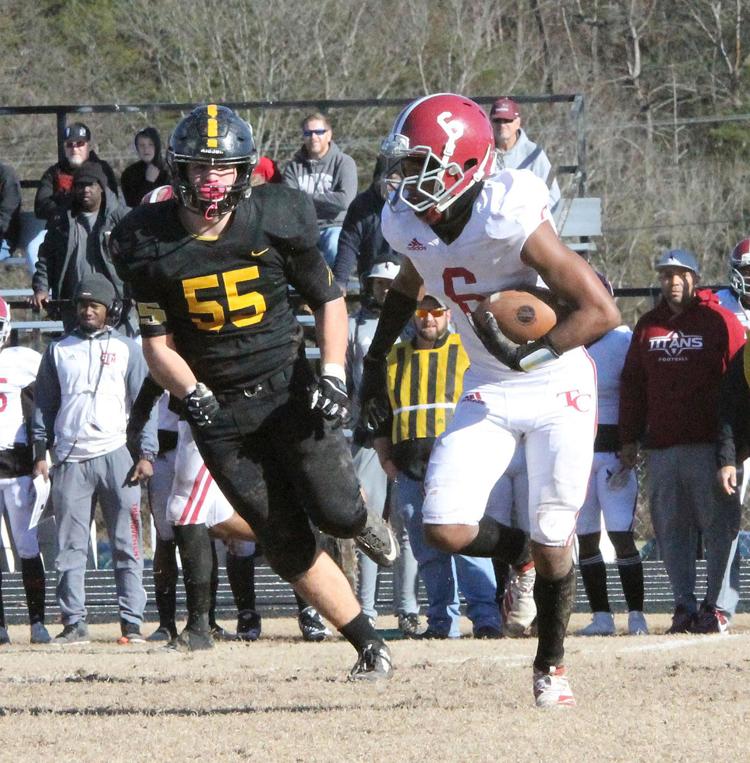 Trinity Catholic vs. Cassville football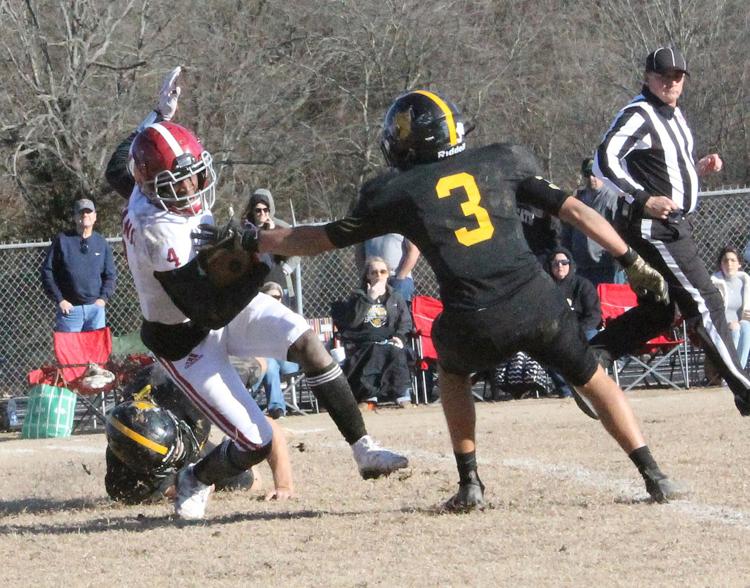 Trinity Catholic vs. Cassville football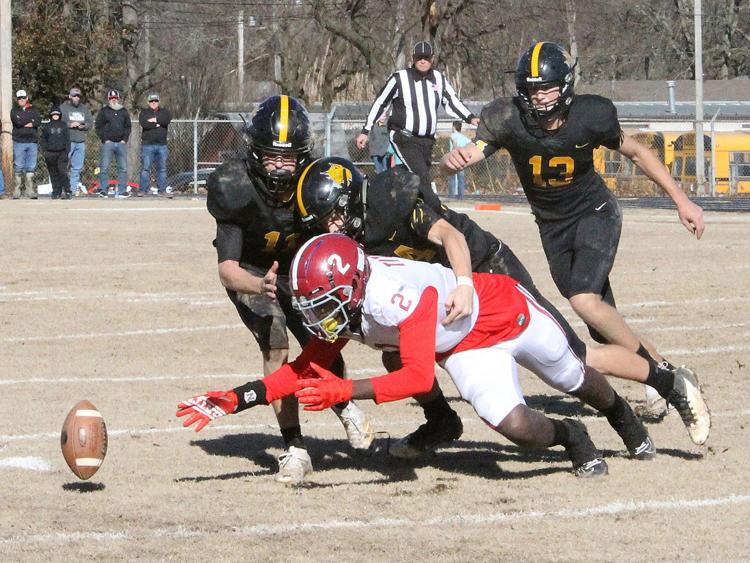 Trinity Catholic vs. Cassville football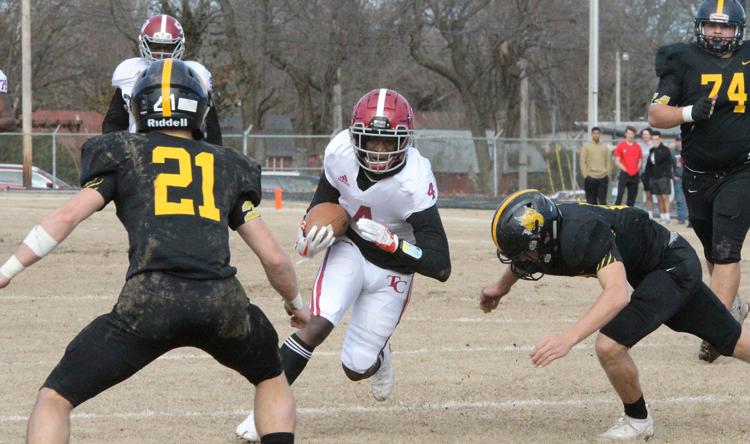 Trinity Catholic vs. Cassville football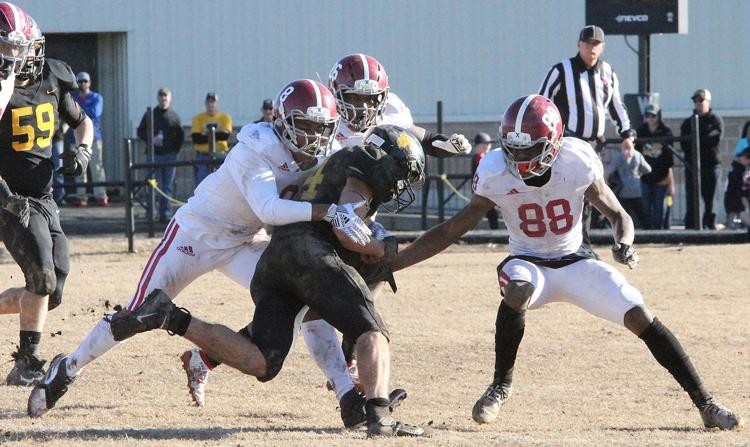 Trinity Catholic vs. Cassville football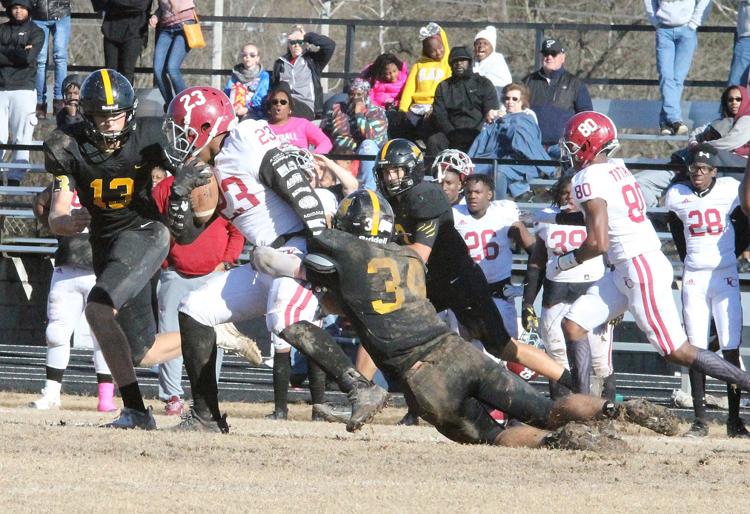 Trinity Catholic vs. Cassville football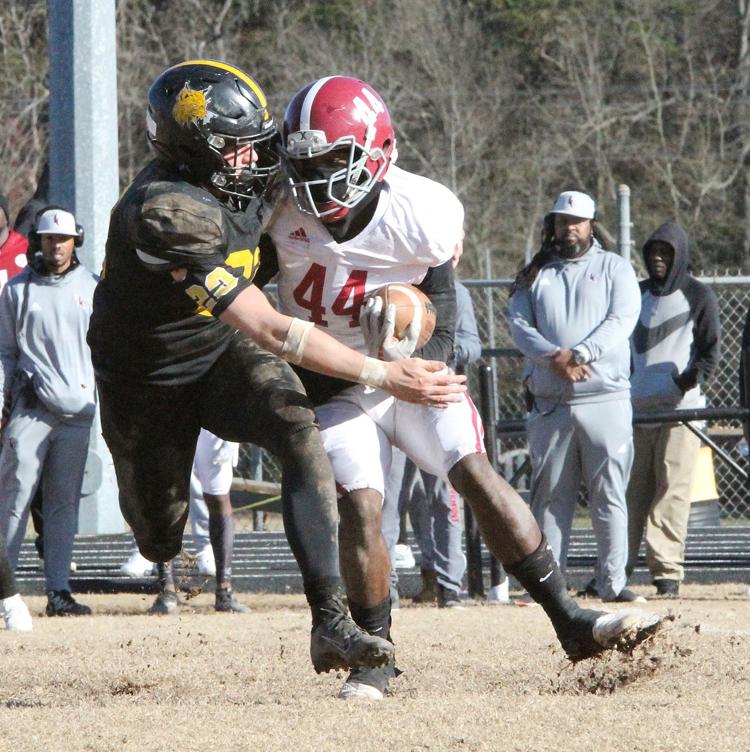 Trinity Catholic vs. Cassville football
Trinity Catholic vs. Cassville football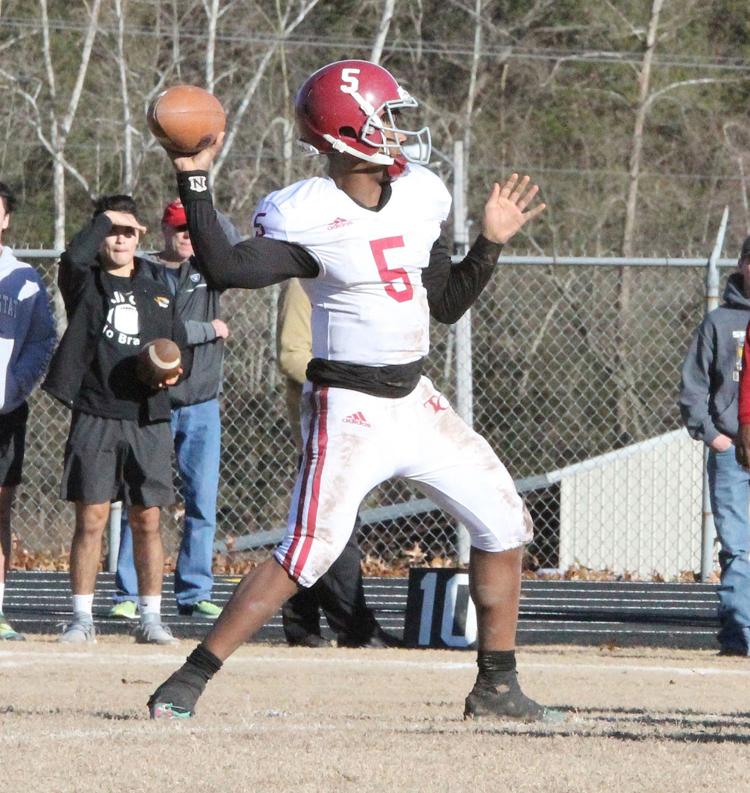 Trinity Catholic vs. Cassville football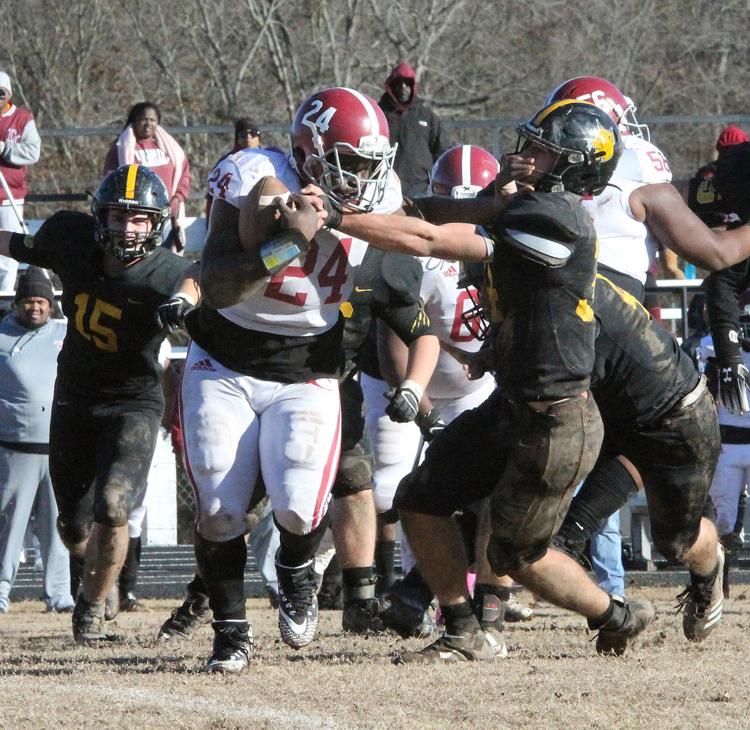 Trinity Catholic vs. Cassville football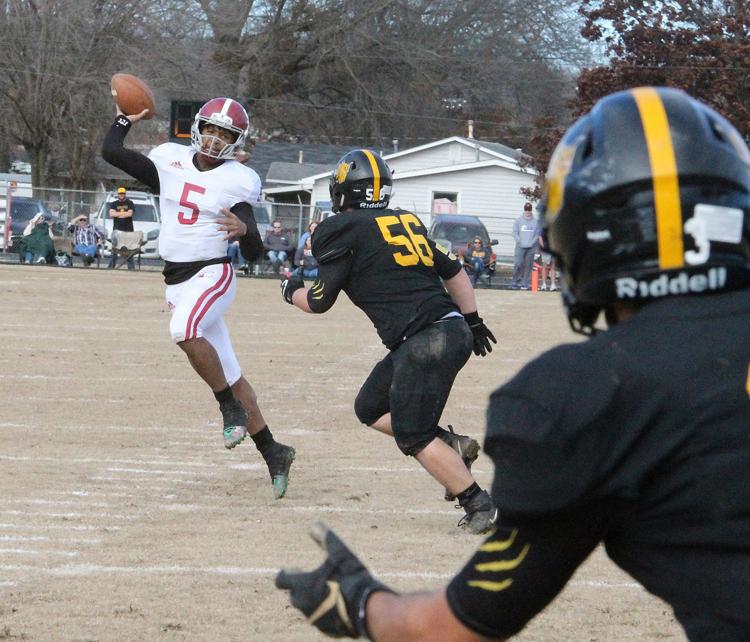 Trinity Catholic vs. Cassville football